Let's review the new weightlifting shoe from Nike – the Savaleos.
Nike launched latest weightlifting shoe on April 1st and we've now done our full review.
Previous Nike weightlifting shoes were solely used for weightlifting, whereas Savaleos connects cross-training and weightlifting. This means you can use it in doing burpees and then head straight to deadlifts without changing your shoes.
(Or so Nike claims)
What's the verdict? Read on to find out.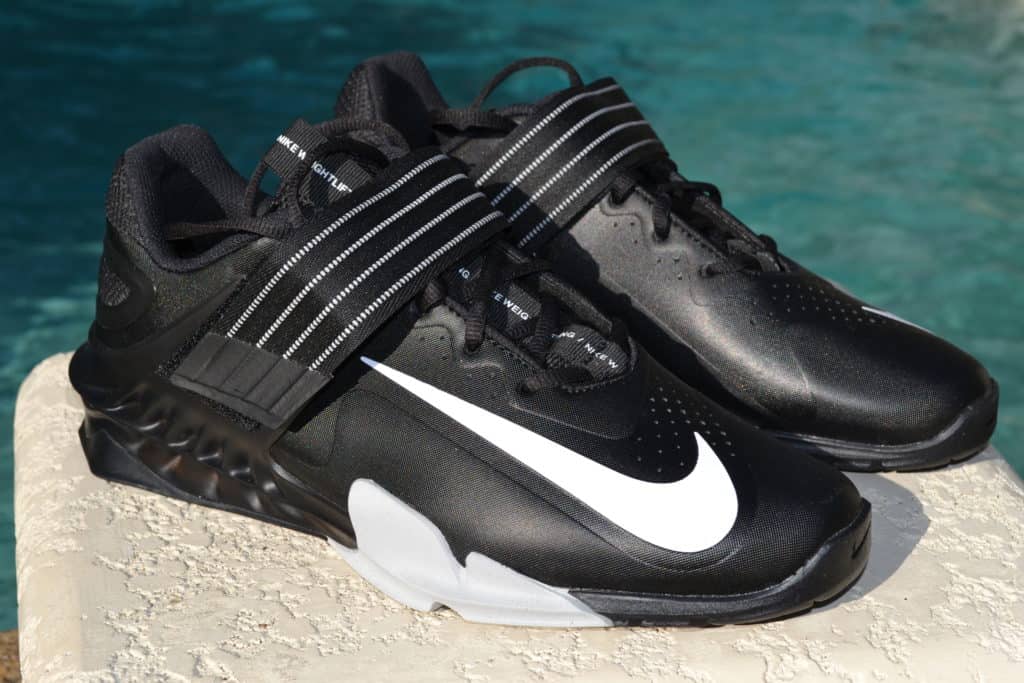 Here are some of the styles that are available now: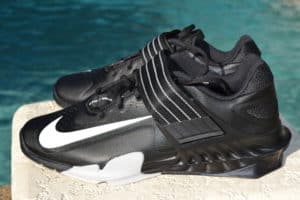 Let's take a look at this new shoe.
Nike Savaleos – Video Review on our YouTube Channel
Why read when you can watch? Check out this video from our YouTube channel:
What's the bottom line?
This shoe is great! It's more affordable (as compared to the Romaleos) but still gets the job done.
Overall it feels less clunky because it has slightly less heel raise (but still enough), it's lighter, and it even has a tiny bit more cushion.
Nike Savaleos – Overview
In some ways, the Savaleos is comparable to the Nike Romaleos line as they are used for weightlifting. The Savaleos is a more mainstream shoe – with less compromises – so that's what we'll focus on here.
The most important feature of a lifter is probably the stability.
The Savaleos add a tiny amount of cushion (as compared to the Romaleos 4).
It's nice – but don't think this is going to be a running shoe!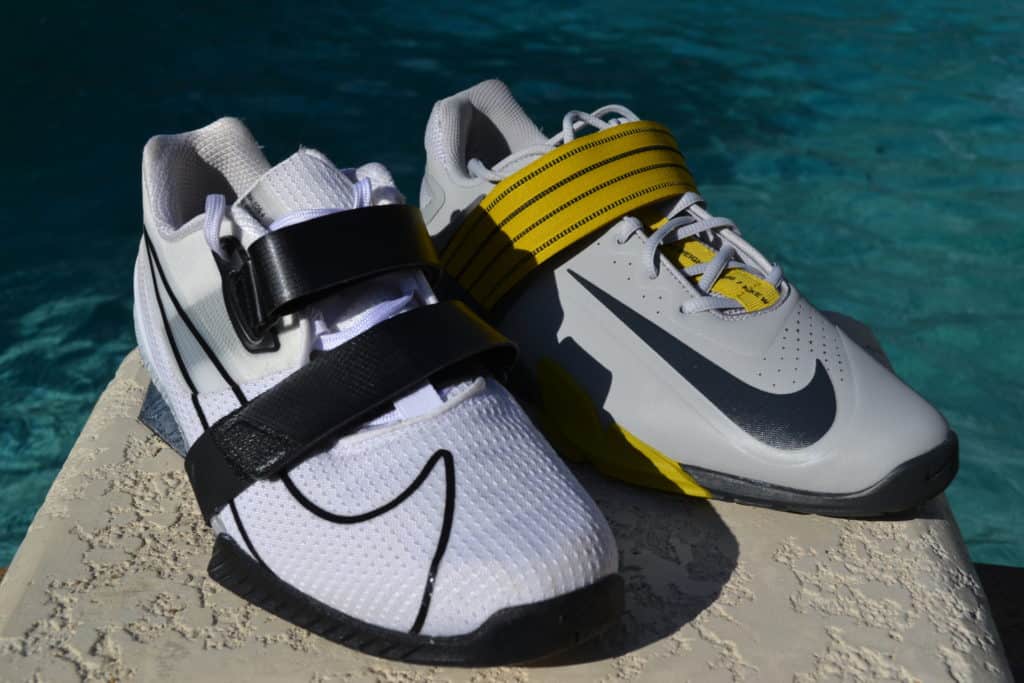 The Romaleos 4, on the other hand, is like standing on bed rock.
If you are looking for the ultimate heavy lifting shoe – that's probably still the Romaleos 4.
The second big thing we need in an Oly lifter is the heel raise.
The Nike Savaleos is somewhere between 12mm and 15mm of drop. It has noticeably less drop than the Romaleos 4.
(Watch the review video above to see them side by side.)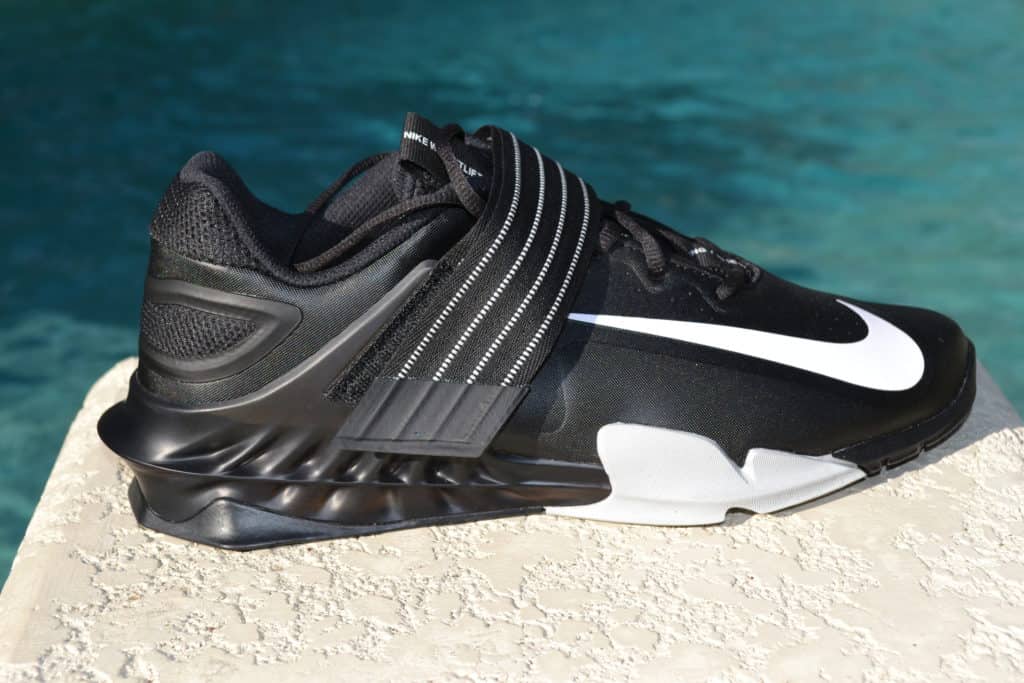 The Savaleos is a pointy and narrow shoe – especially in the toe area.
I recommend you go 1/2 size up to get an adequate fit.
It's sized like the Romaleos 4 – so you might want to get the same size if you have those shoes already.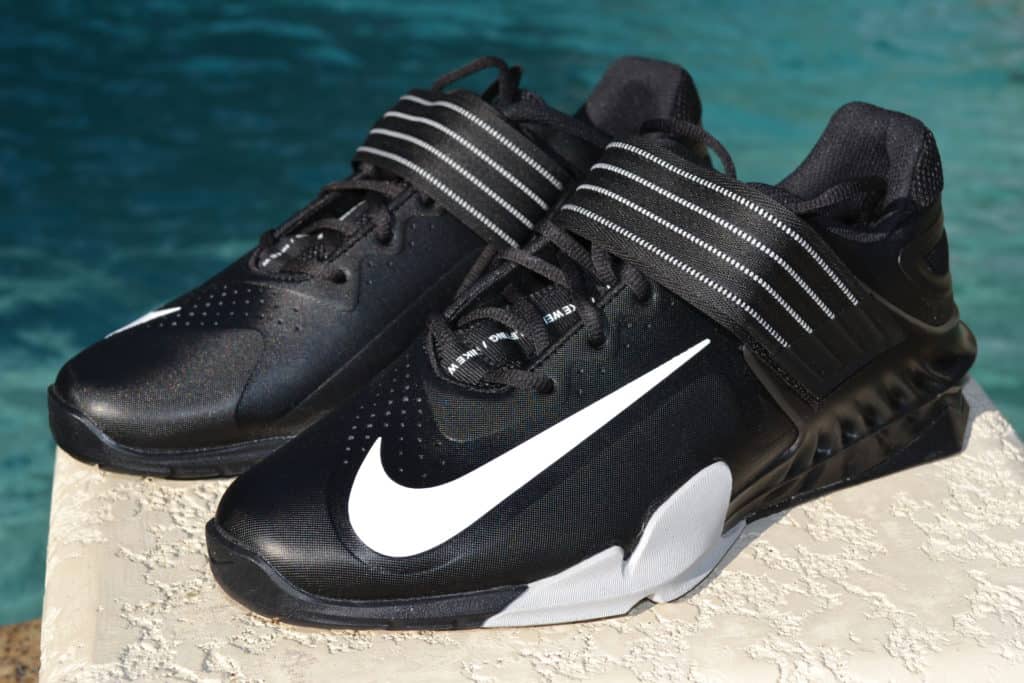 Its hook-and-loop strap confines your midfoot to firmly hold you during your most difficult lifts while the padded mesh inset at the heel takes in impact and allows your foot to breathe. It has a firm structure that gives exceptional power transfer from the ground to support explosive movements. The upper is almost weightless and perforated, and you can remove one strap so you can go lighter and quicker.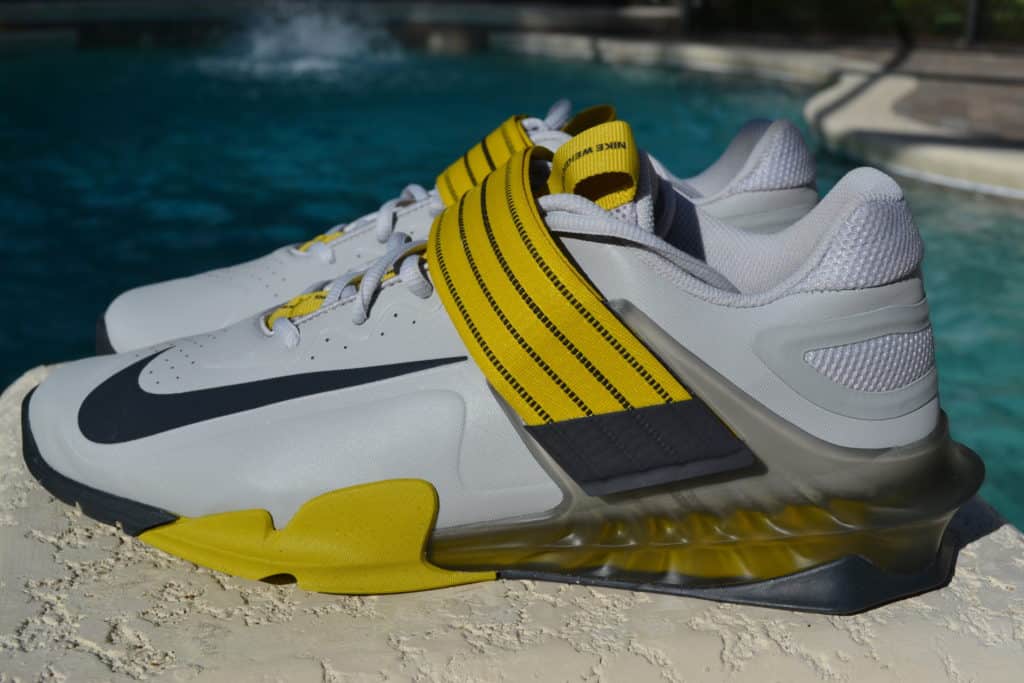 The Saveleos has an elevated heel that gives your foot stability as you lift and versatility when you're training without weight. It has a flat, wide sole that grants balance while you exercise. Taking a closer look at the Savaleos, you will notice that this shoe combined the strength and stability of the Romaleos and the durability and functionality of the Metcon.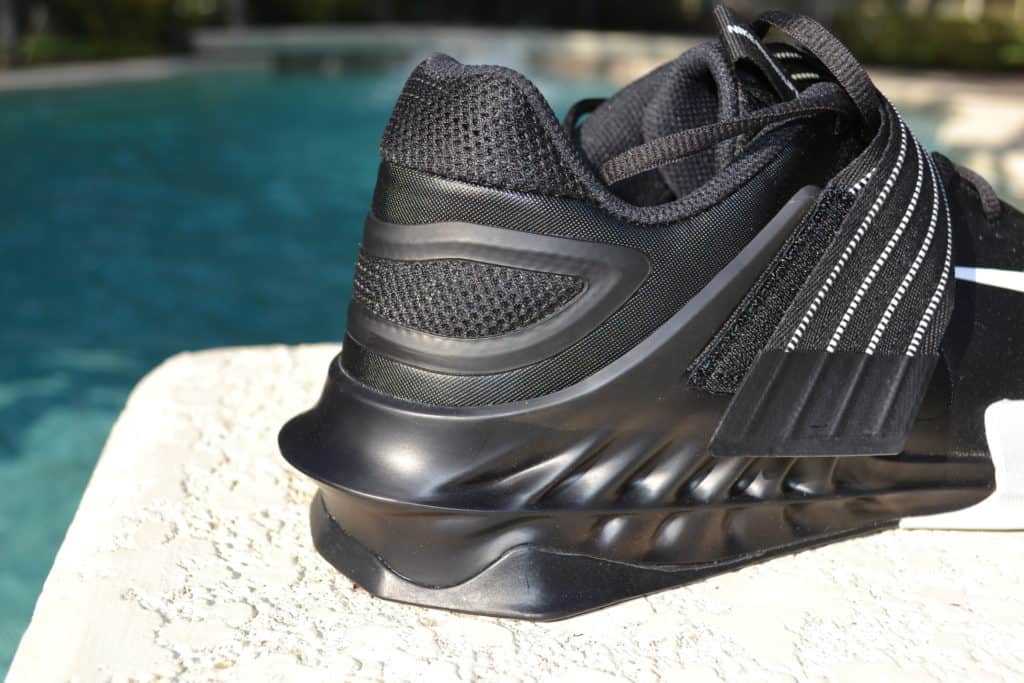 For more on the differences – and similarities between this and the Romaleos check out Romales Versus Savaleos
Nike Savaleos Review – In Summary
That's our review of the Nike Savaleos Oly Lifter from Nike.
Available in unisex sizing, the Nike Savaleos offers excellent stability and functionality, allowing you to do weightlifting and cross-fit training without changing your shoes. It is lightweight, has a smooth, minimal design, and available in two colorways.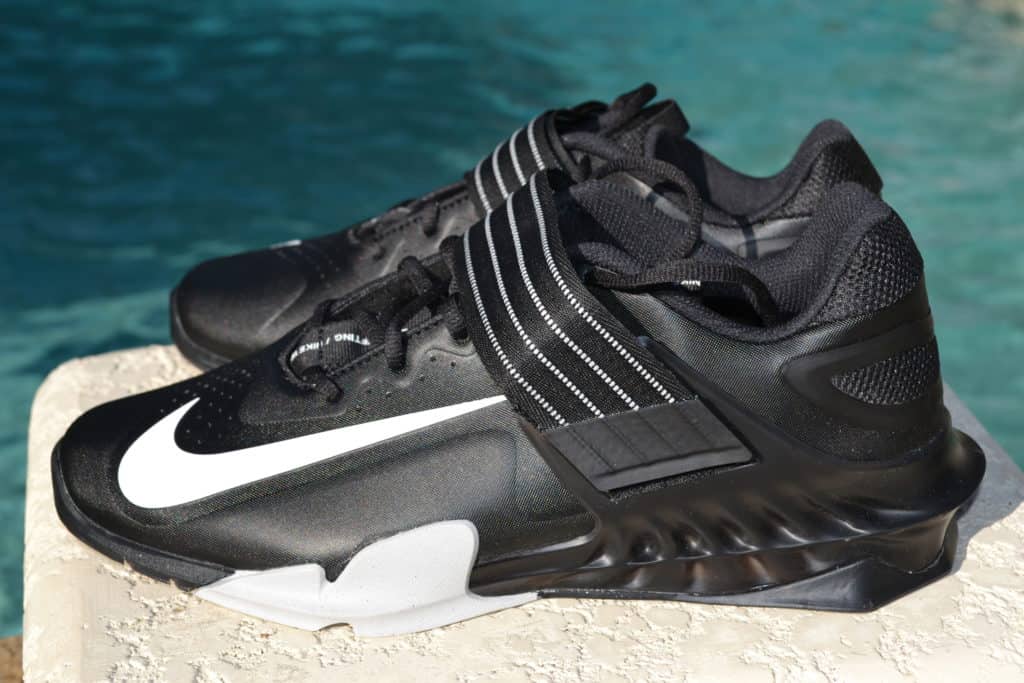 Photo Credits
Some product photos on this page are property of Nike.
This website is not affiliated or associated with CrossFit, Inc. CrossFit is a registered trademark of CrossFit, Inc.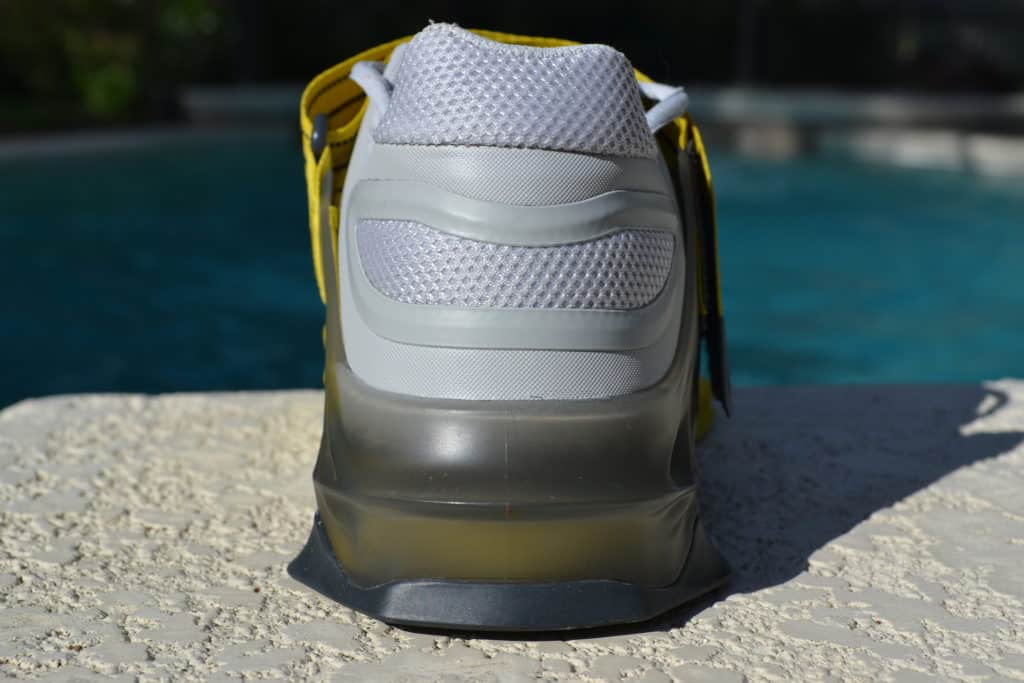 Affiliate Disclaimer
We are an affiliate of various sellers of this shoe. If you buy clothing or other training gear after clicking the links in this article, we receive a small commission at no extra cost to you. This helps us to bring you in-depth information and content on these great training products.