Let's review Assault Bikes (from Assault Fitness)
If you are looking for an extra-ordinary ride, the Assault Bikes will totally bring on the adventure you are looking for. Nearly all of your body muscles will have to work hard when you use AssaultBikes because it is a full-body exercise. Get ready to keep your heart pumping and your sweat springing when you use one of these beasts.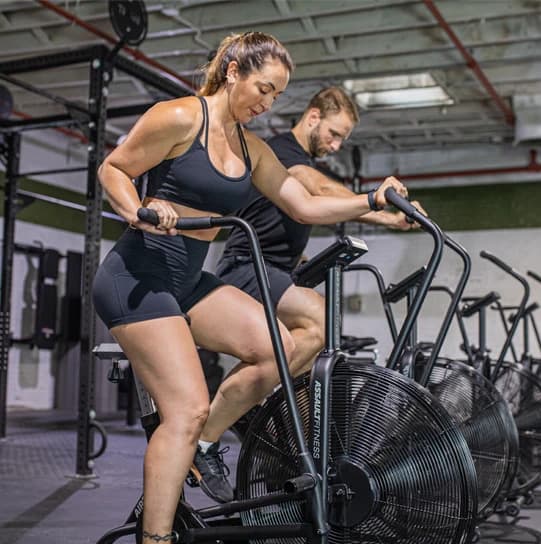 Here are some of the styles we are going to look at: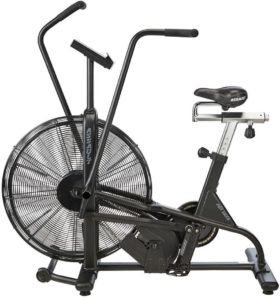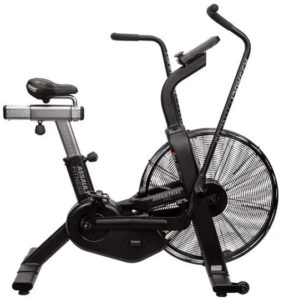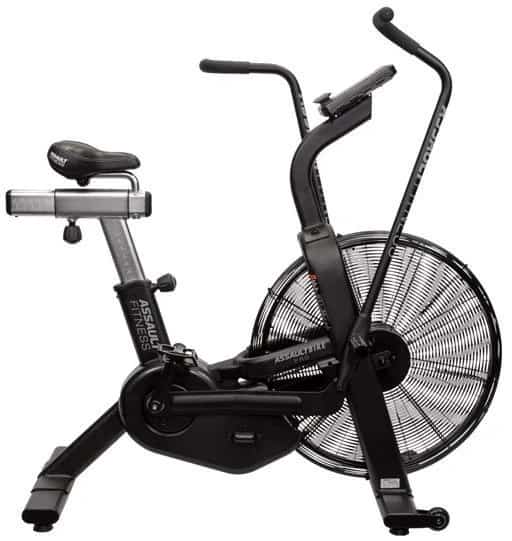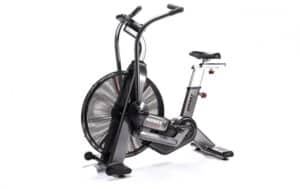 Assault Bikes – Overview
One of the reasons why using Assault Bikes is hard is because it automatically ramps up resistance as you push, pull, and pedal with greater speed and force. This means the harder you go, the harder it gets. Using Assault Bikes is a form of cardio workout which improves your cardiovascular health. It is a unique mixture of an upper/lower body workout, and it is likely to increase the heart rate with some force and power. Riding on the Assault Bike is also a perfect workout if you only have fifteen minutes before work.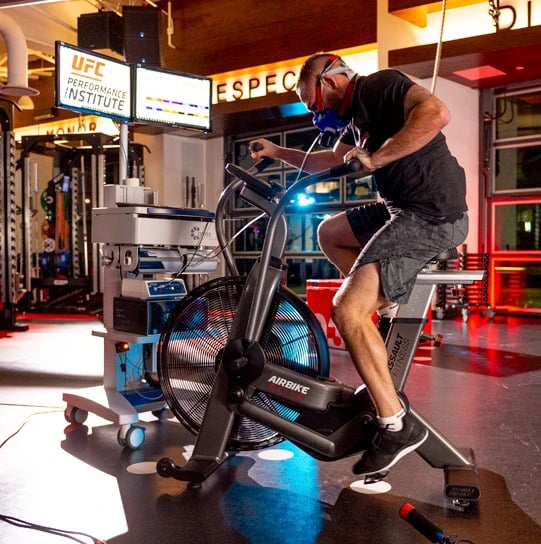 Using Assault Bikes has many good benefits. It is a safe exercise that provides rehabilitation to injured areas because of its secure movement with less to no impact. Using it is unlikely to harm your joints compared to other cardio routines, such as running. Assault Bikes are made by Assault Fitness, a manufacturer of cardio and HIIT equipment, including treadmills, rowers, and bikes. Assault Fitness offers Assault Bikes below $1,000 with the best-in-class fan bikes, functionality, performance, and dependability.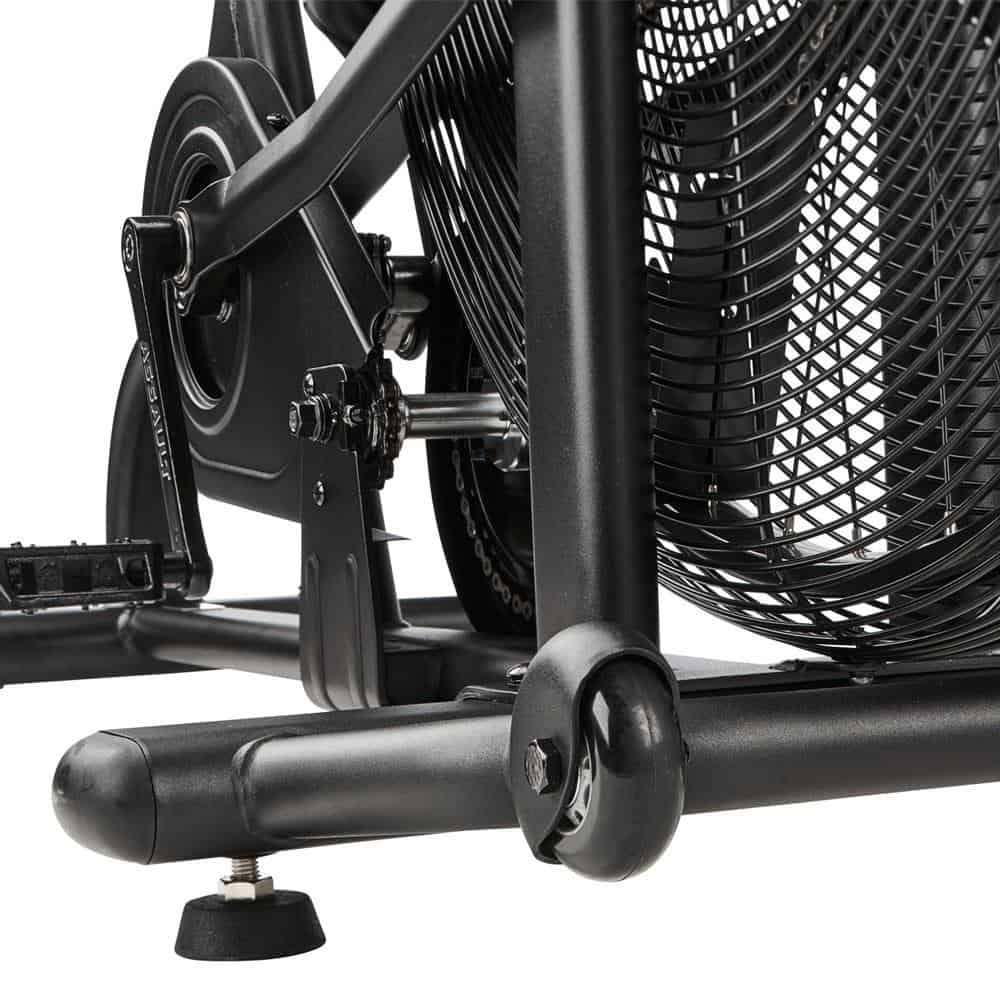 AssaultBike Classic
Whether you're a beginner or a pro, the Assault Bike can work great for you no matter what your body type is or your goal in fitness. With Assault Bike, you can set your own pace, and the resistance adjusts to your own output. So the harder you go, the harder it gets. Assault Fitness thought of the need to integrate sealed cartridge bearings in every pivot and to move part when they designed the Assault Bike. This resulted in having twenty sealed-bearings in all, tucked and concealed skillfully under the machined and formed steel.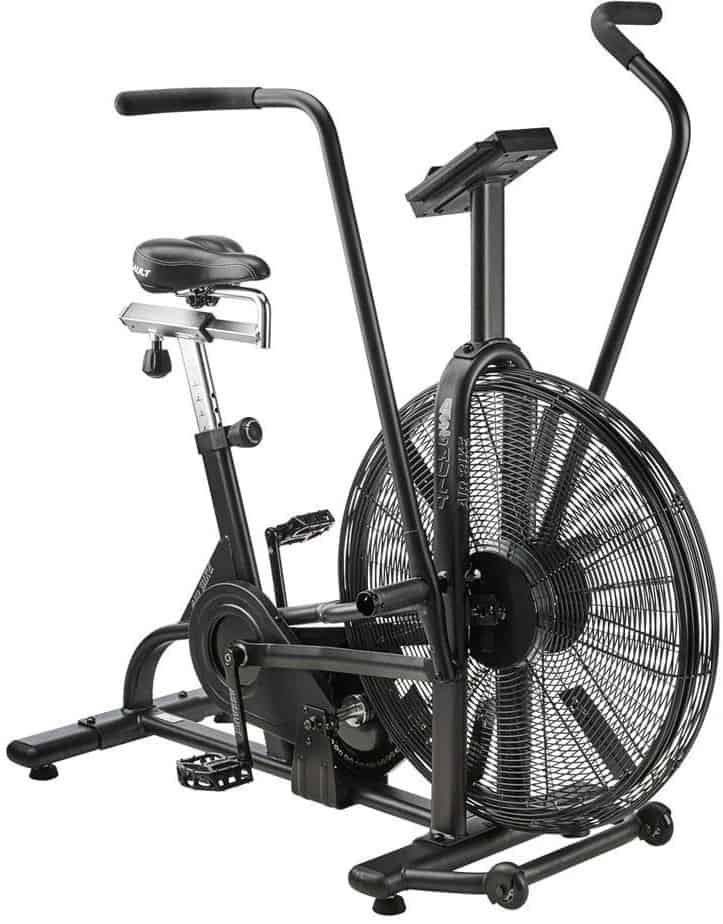 Assault Bike is created with one power-house machine that can be custom-made to meet your specific purposes. It presents a diversity of calorie-torching workouts, and you can pick from one of the seven onboard programs or design your exercises based on calories, distance, time, or heart rate. It has integrated transport wheels and four adjustable stabilizing feet so you can store it easily. You will not need cords or outlets using the Assault Bike with its fan-resistance design and battery-powered console. Features and Specs:
20 Sealed-Bearings In All
Heavy-Duty Steel Frame
Industrial Powder Coating
Reinforced Pedals and Cranks
Total Body Workout
Infinite Intensity + Resistance
Easy-To-Use Console with Multiple Onboard Features
Easy-to-Assemble
Zero Carbon Footprint
Tested In All Environments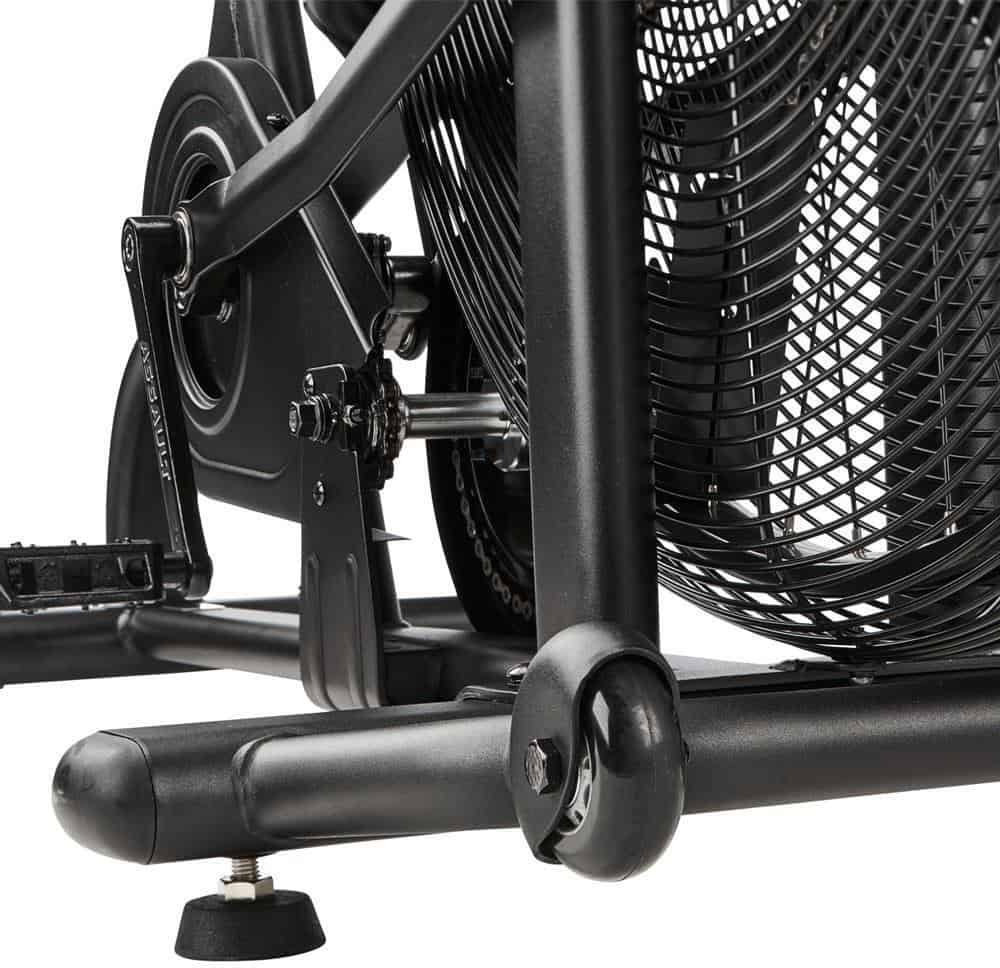 AssaultBike Pro
Be in control with the Assault Bike Pro. It is created to automatically build resistance as speed is raised, so it is truly dependent on you. If you are looking for a more customized and powerful training experience, the AssaultBike Pro is the tool you are looking for. It merged the Classic's original design with Elite's top innovations to form powerful and low maintenance and built for hardcore use hybrid bike. The heavy-duty steel frame grants support and balance to handle any kind of workout. The Assault Bike Pro is designed so you can have the smoothest ride possible with its bolstered steel pedals, sealed-cartridge bearings in every pivot, and a sealed bottom bracket to protect against sweat, dust, dirt, and debris.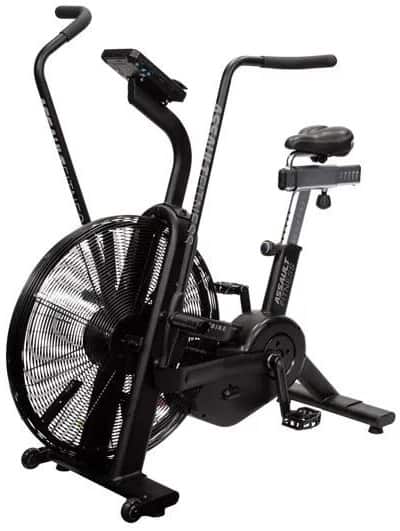 The Assault Bike Pro has a high-contrast LCD screen and Bluetooth, so you can pair it with your phone or smart device to track workouts. You can also customize your training using one of the seven onboard programming options or the competition mode setting. The Assault Bike Pro provides you with the most user-friendly ride with its convenient padded seat, roomy footpegs, and supportive handlebar grips. It allows high-intensity, low-impact, cardio training for athletes of all skill levels. Features and Specs: 20 Sealed Bearings in All
Hydraulically Pressed ISIS-Drive Connections
Corrosion-Resistant Industrial Powder Coating
4 Adjustable Stabilizing Feet for Extra Support
Bluetooth and ANT+ Connectivity
Connects to Assault Fitness App (Coming 2021)
Includes Competition Mode Setting
Tracks Time, Distance, Heart Rate, Watts, RPM, Speed, and Calories
Compact + Low Maintenance Design
Transport Wheels for Easy Mobility
Designed For Both Home + Gym Use
No Electricity Required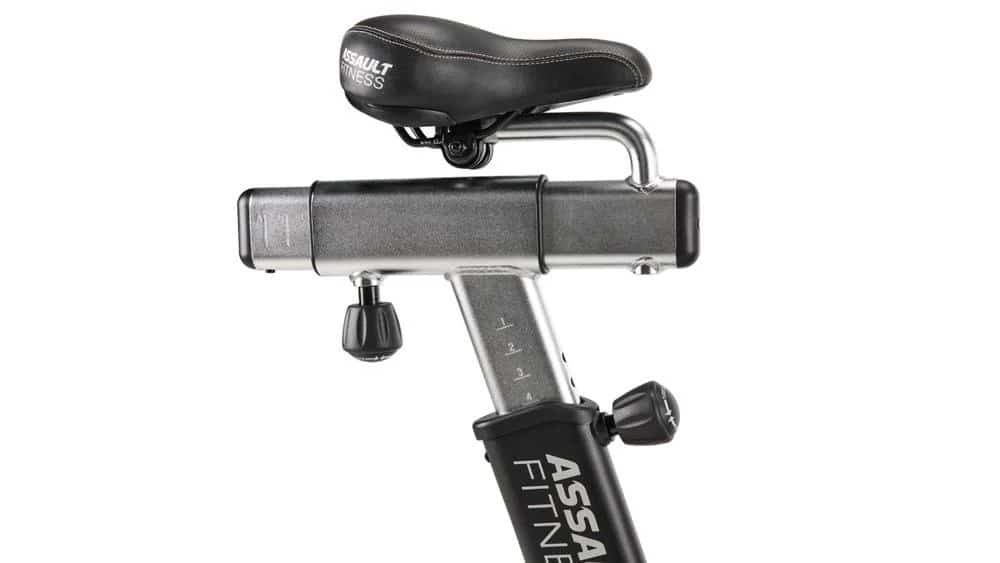 AssaultBike Elite
The Assault Bike Elite was created having interval training and hardcore use in mind, which is why it is built for strength and durability. It has an upgraded design that enhances resistance when speed is increased and gives upper and lower body isolation. It can also pedal forward or backward for workout modification.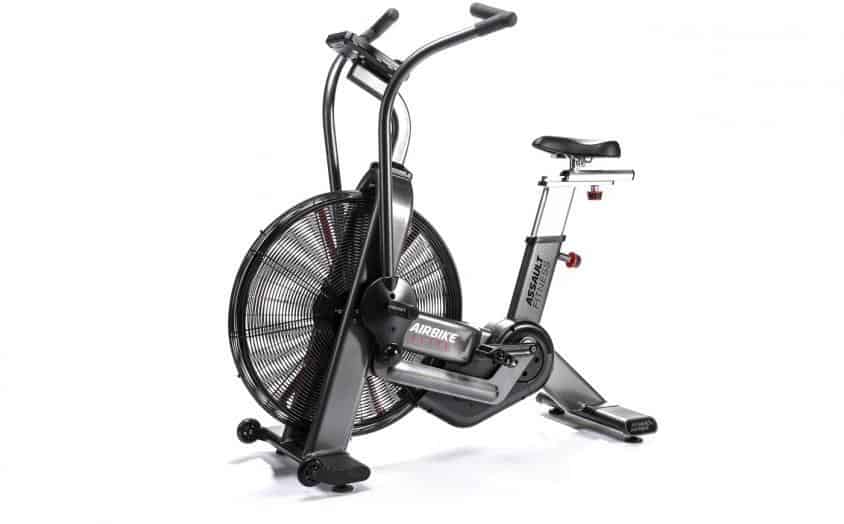 One of Elite's best features is its more relaxed and larger seat that offers excellent support for longer rides. A removable windscreen is added, which you can use or remove for a more or less breezy ride. It has Bluetooth and ANT Connectivity, Hi-Contrast LCD Screen, and Custom Programming Options. Features and Specs:
Professional-Grade Quality
Bulkier Steel Frame
Solid Steel Cranks
Built For Intense Training
Larger Ergonomic Seat
Multiple Seat Adjustment Options
Integrated Wind Screen
Hi-Contrast LCD Screen
Bluetooth and ANT Connectivity
Connects to Assault Fitness App (Coming Soon)
Custom Programming Options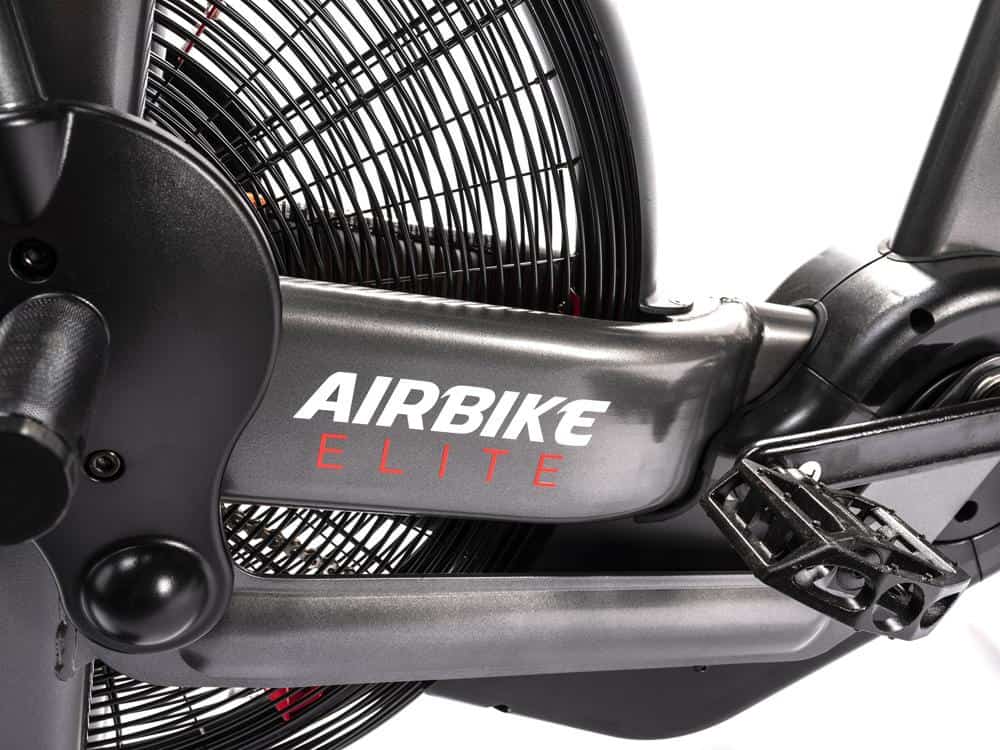 Assault Bikes Review – In Summary
That's our review of Assault Bikes.
Assault Bikes from Assault Fitness provide outstanding performance, versatility, and dependability. They are very low maintenance with a competitive warranty. They also offer a serious workout giving you a full-body cardio workout. Assault Bikes can also be used as rehabilitation and safe to use if you have hip or quad flexor sprain, twisted ankles, or other internal injuries.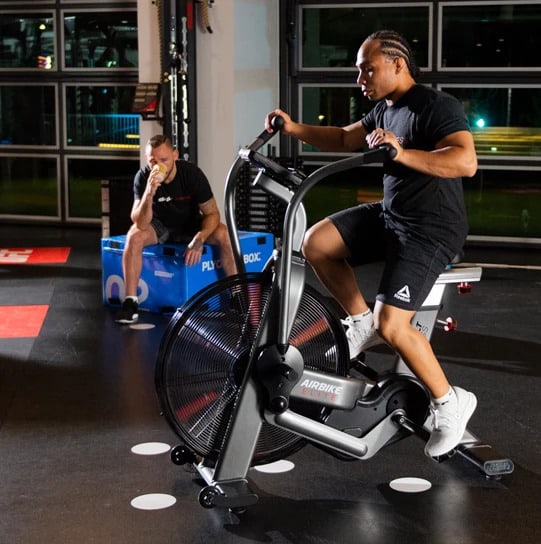 Photo Credits
Product photos on this page are property of Assault Fitness.
This website is not affiliated or associated with CrossFit, Inc. CrossFit is a registered trademark of CrossFit, Inc.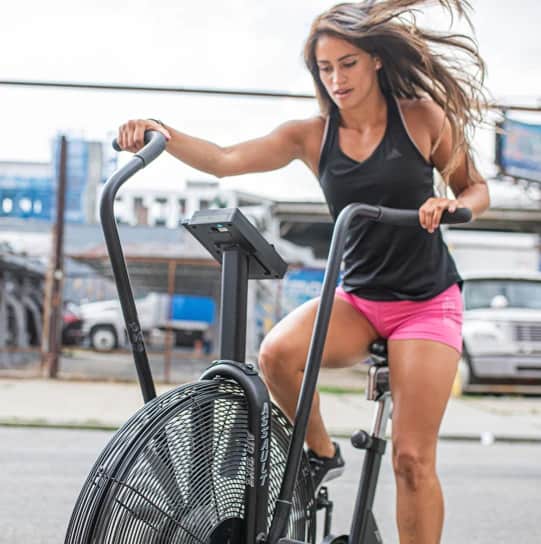 Affiliate Disclaimer
We are an affiliate of Assault Fitness and others that sell this training gear. If you buy clothing or other training gear after clicking the links in this article, we receive a small commission at no extra cost to you. This helps us to bring you in-depth information and content on these great training products.