Finally! The long delayed Nike Metcon 6 is now available.
We were able to acquire a pair prior to the global launch – and this is our in-depth, hands-on review.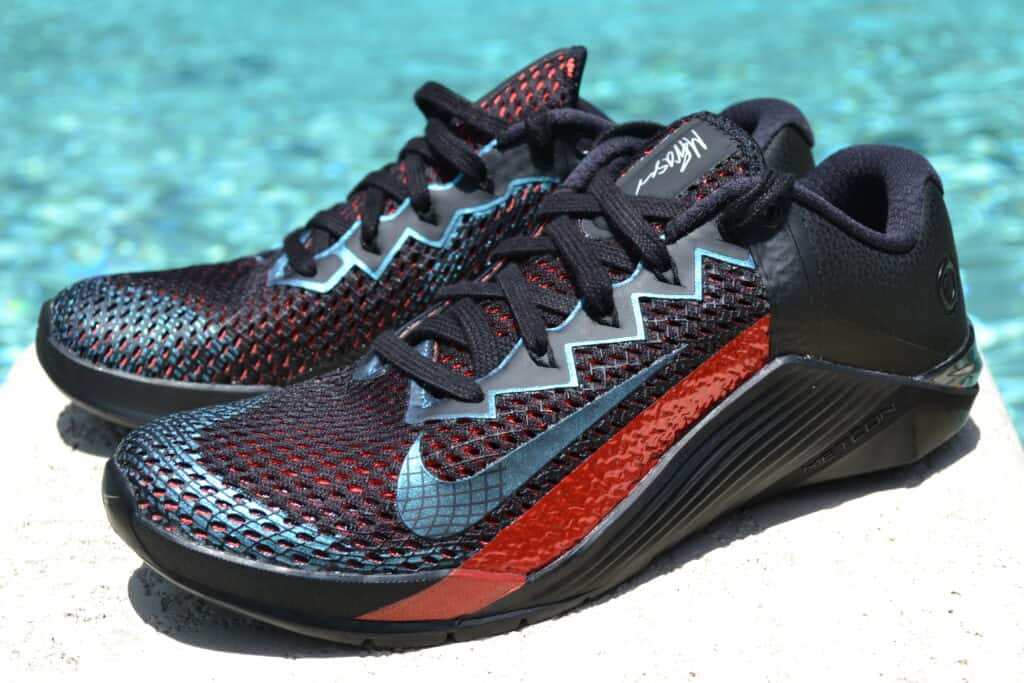 Let's look at this brand new CrossFit training shoe for 2020.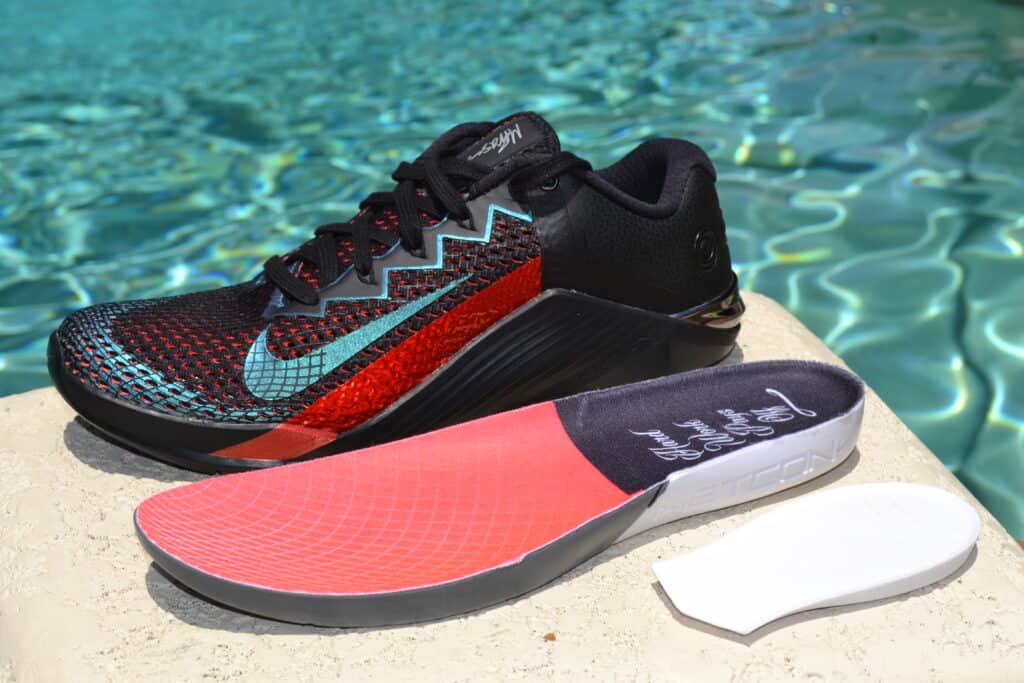 Here it is, the Nike Metcon 6 (NOTE: These are affiliate links)
Let's review this shoe.
Nike Metcon 6 – Video Review on our YouTube Channel
Why read when you can watch? Check out this video review of the Nike Metcon 6 from our YouTube channel:
The video includes on foot, detailed tour of the features, and a side by side comparison with the Nike Metcon 5 from last year.
We continue to be very impressed by the Nike Metcon 6. It was the winner in our Best CrossFit Shoes for 2021 review.
Nike Metcon 6 – Sizing
How about sizing?
This shoe feels cramped up in the toe box area – like the Nike Metcon 5 did.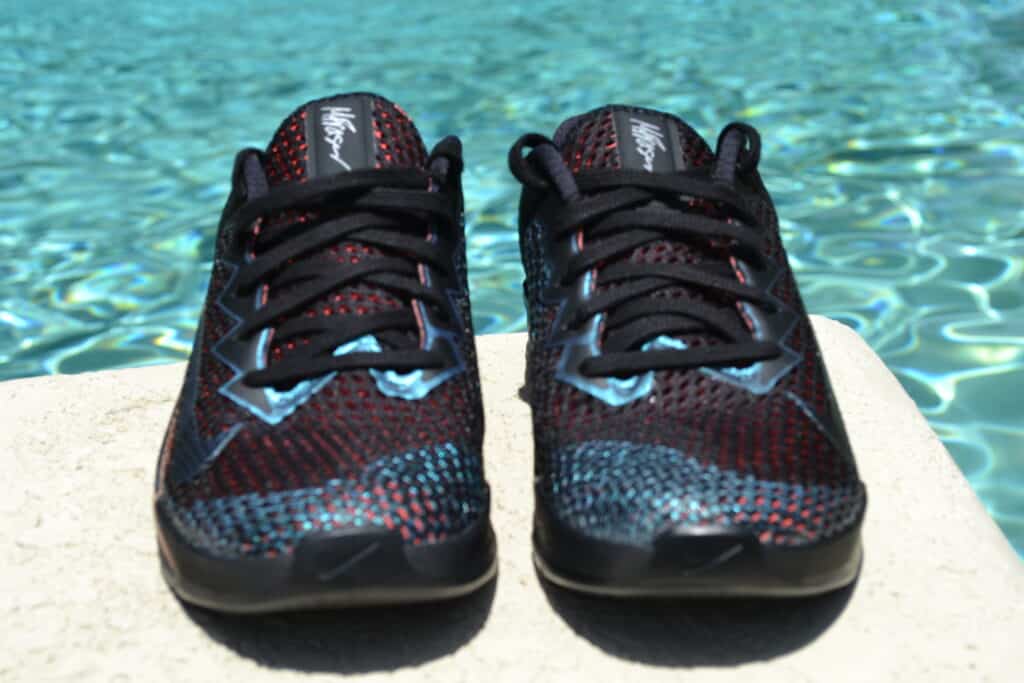 Therefore, my preliminary assessment is that you should probably order 1/2 size up from your normal Nike shoe size.
The length on these seems fine, it's really the width that is the issue.
This isn't surprising, the Nike Metcon 5 was the same way.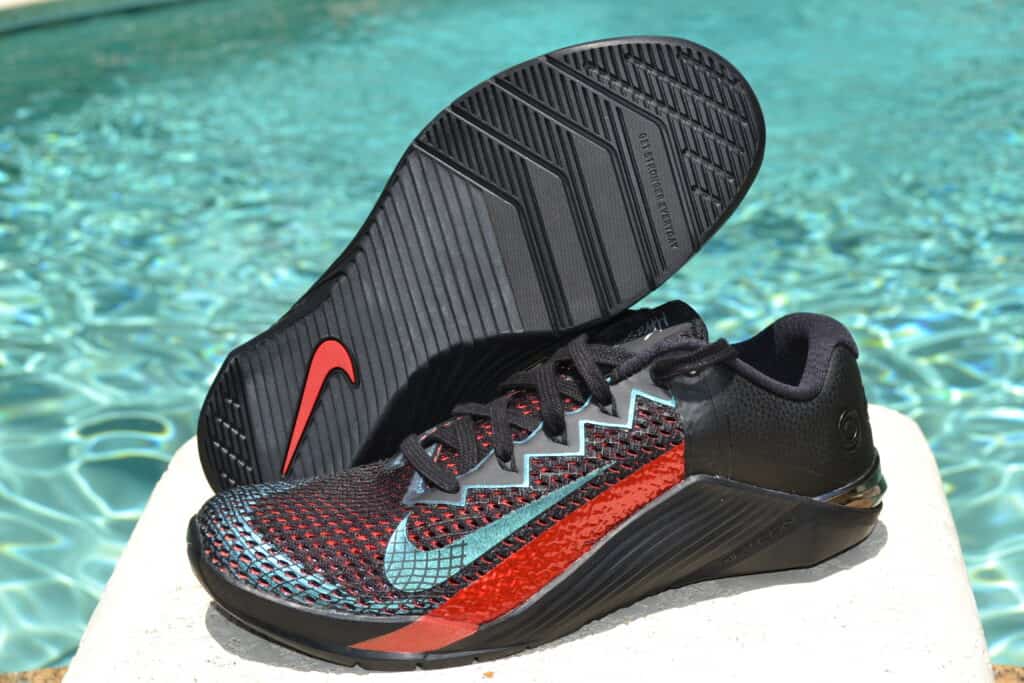 With that out of the way, let's look at this shoe.
Nike Metcon 6 – Overview
The Nike Metcon 6 has a similar low-cut profile as compared to the Nike Metcon 5.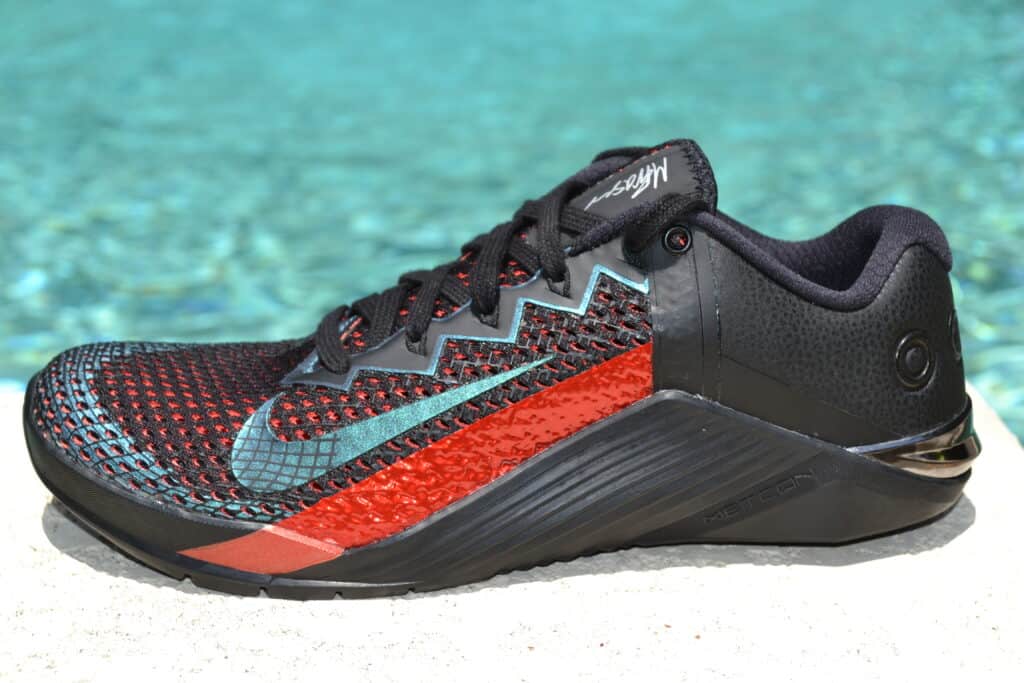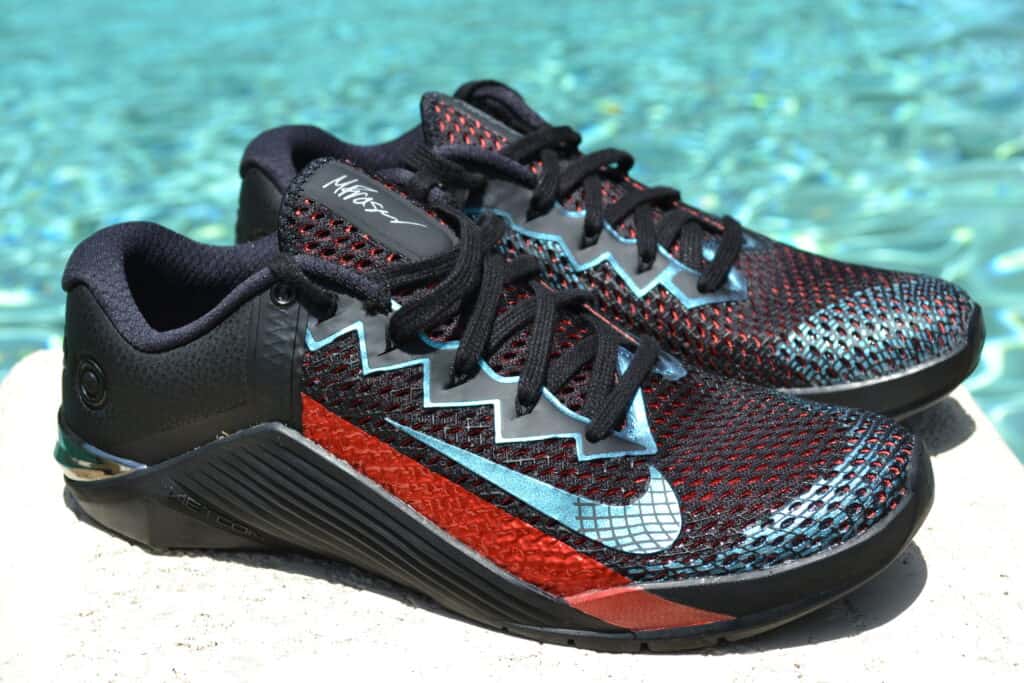 Let's take a closeup look at some of the details.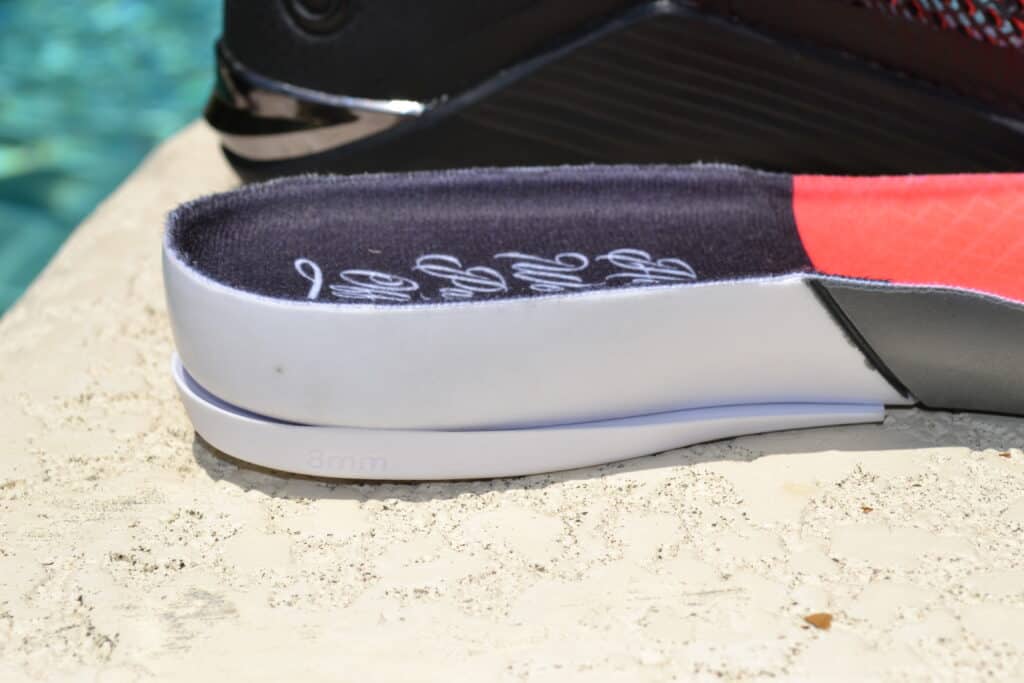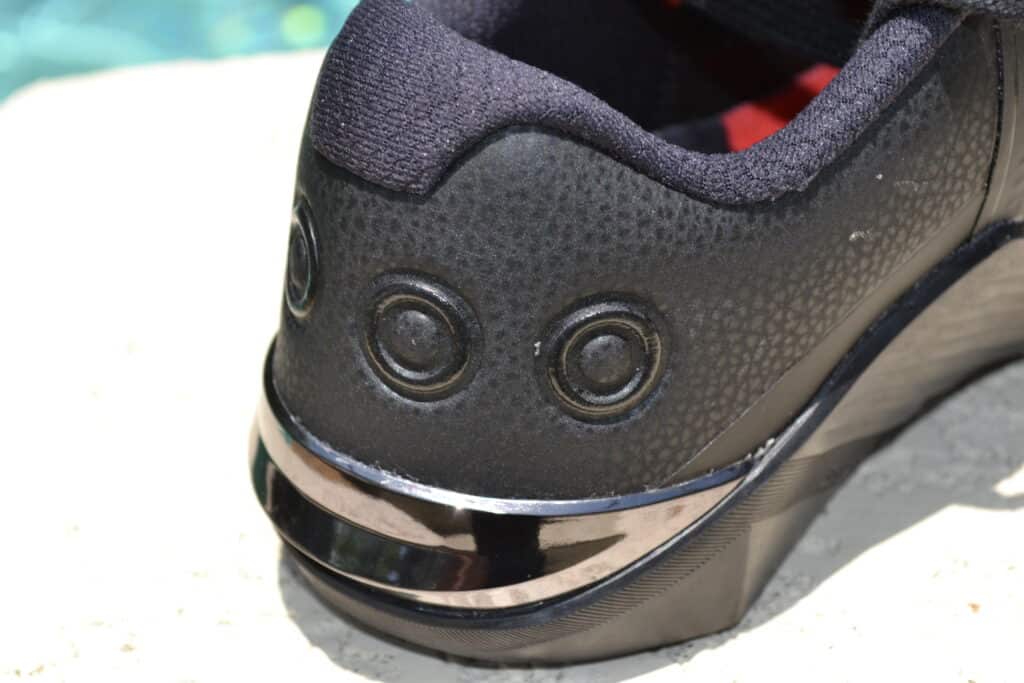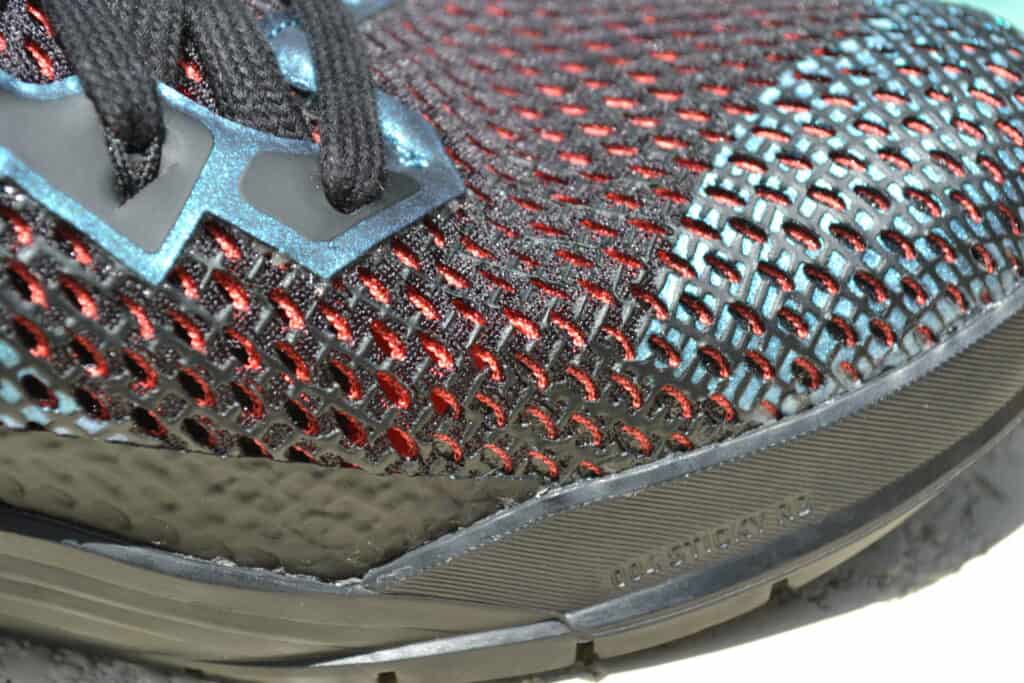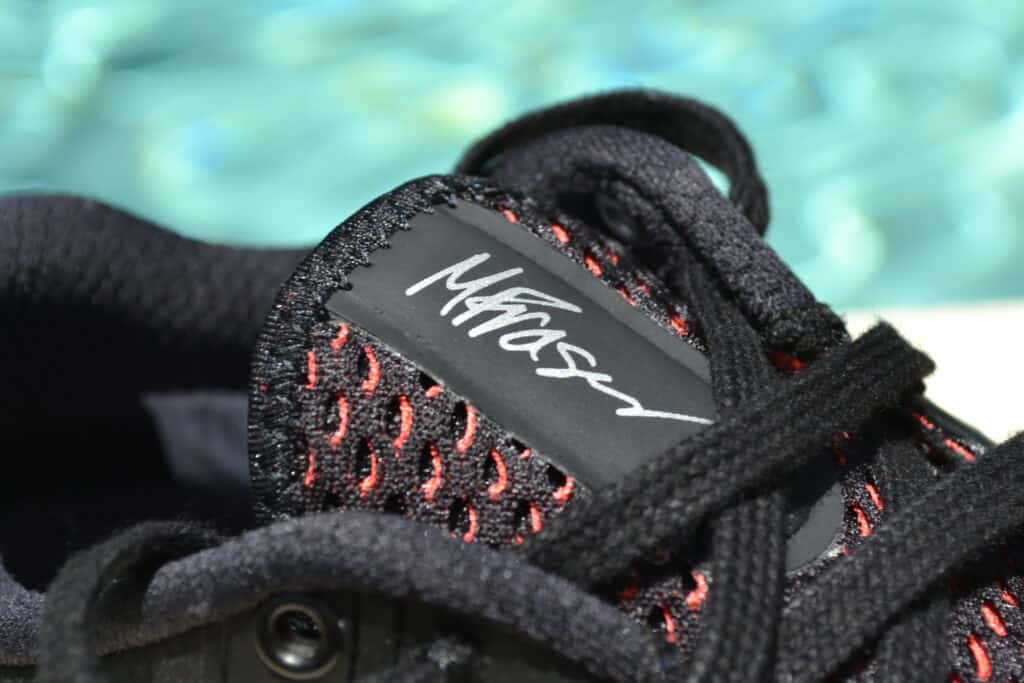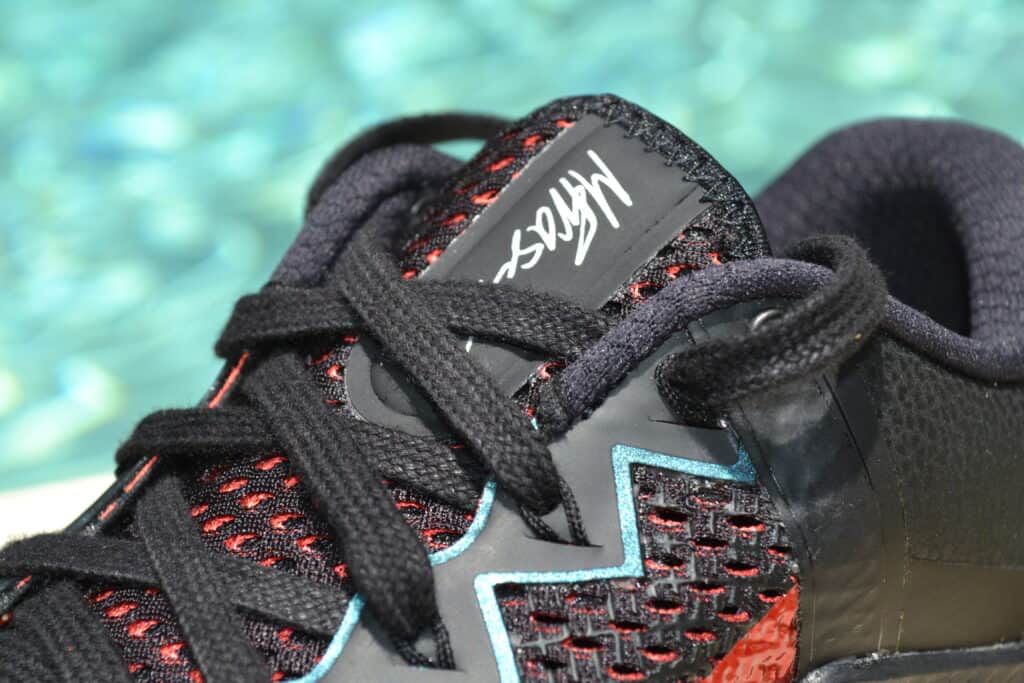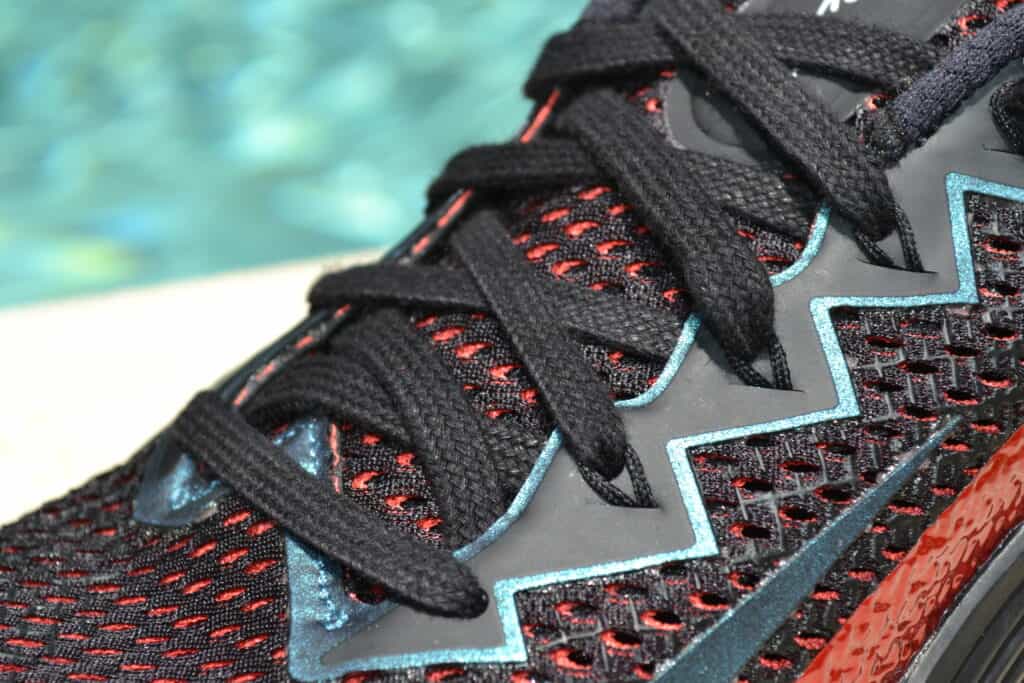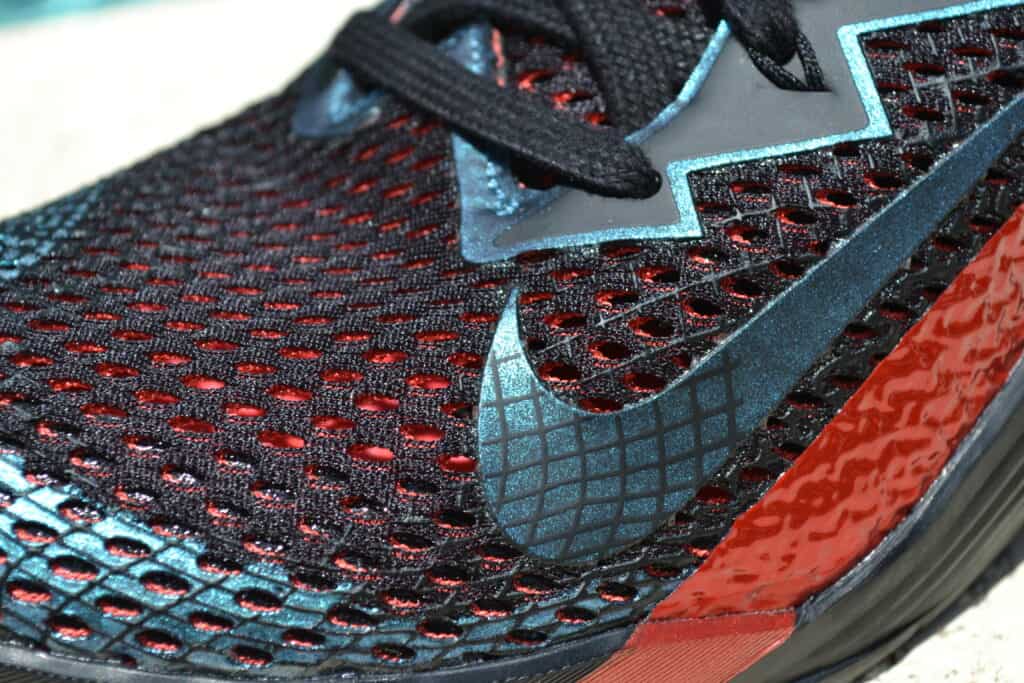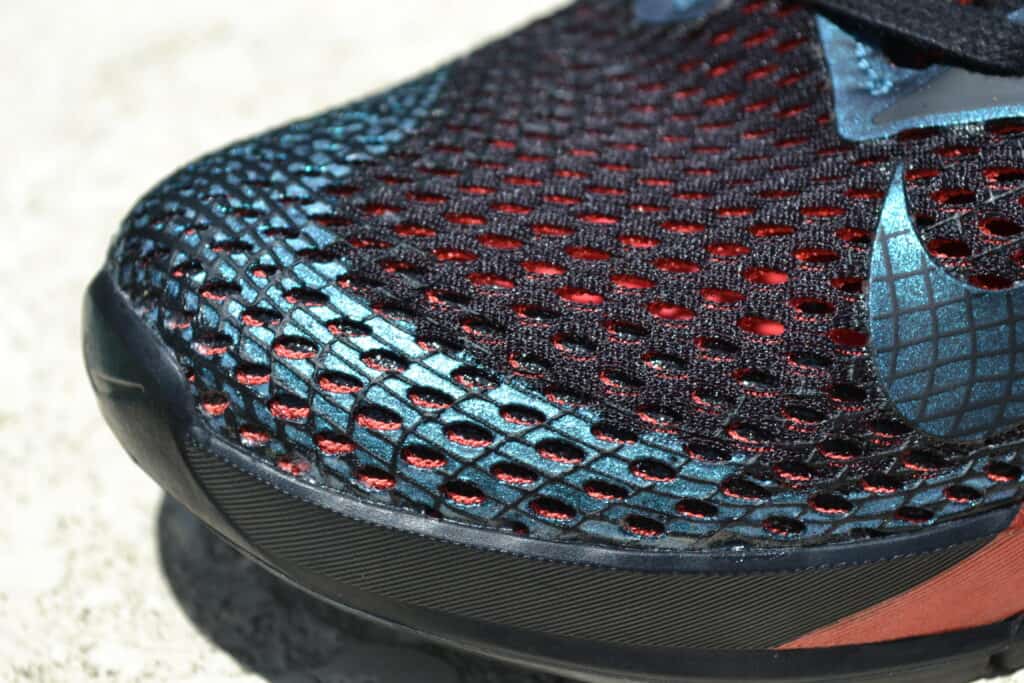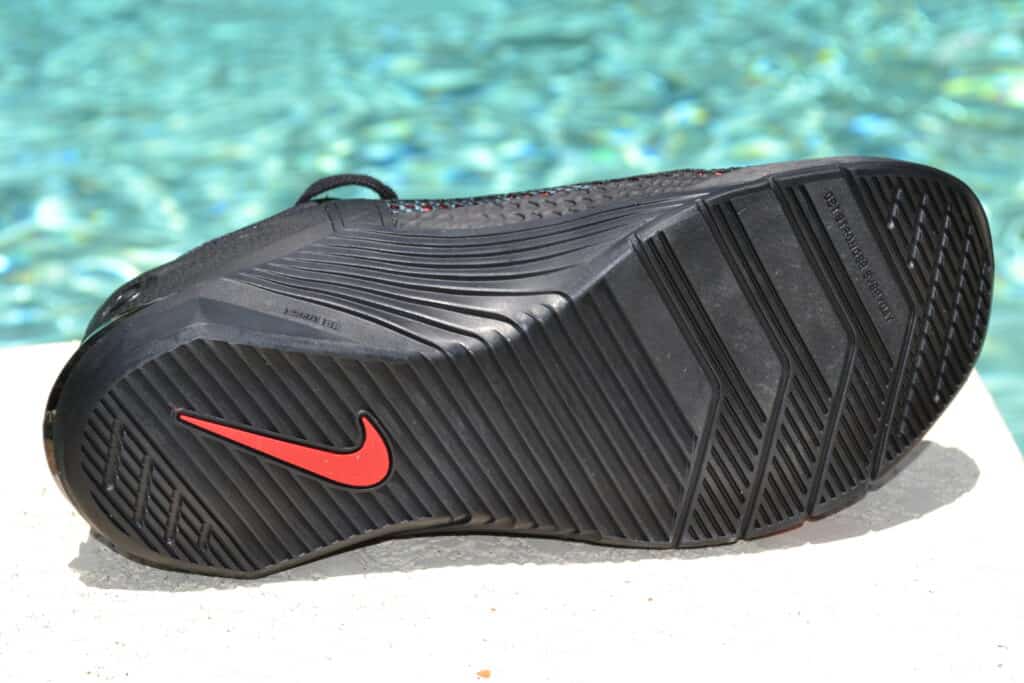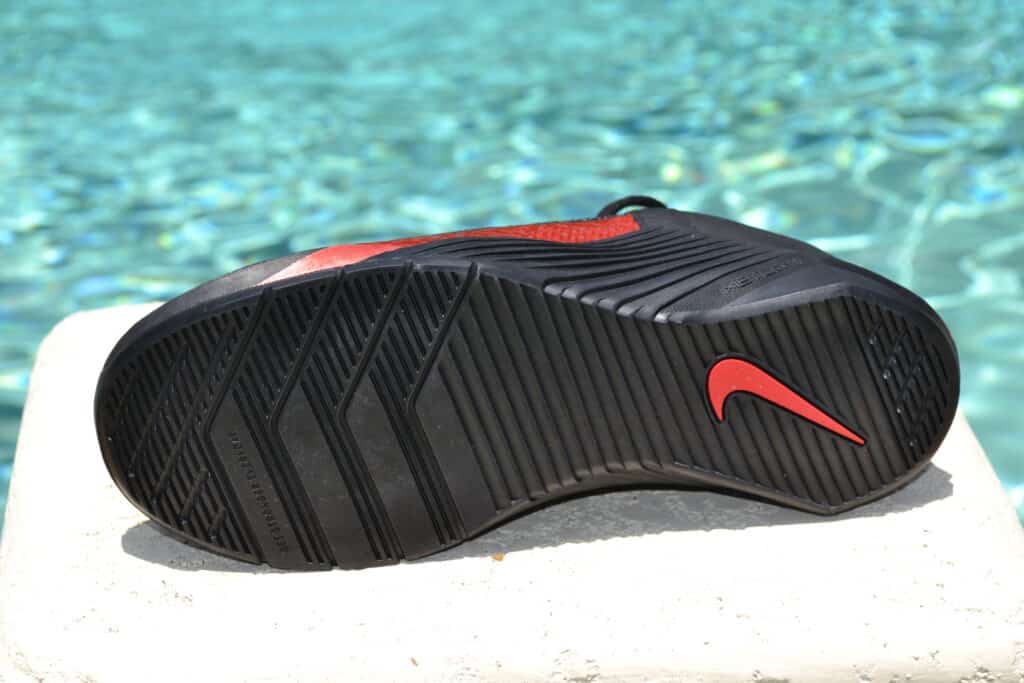 Here's some more shots.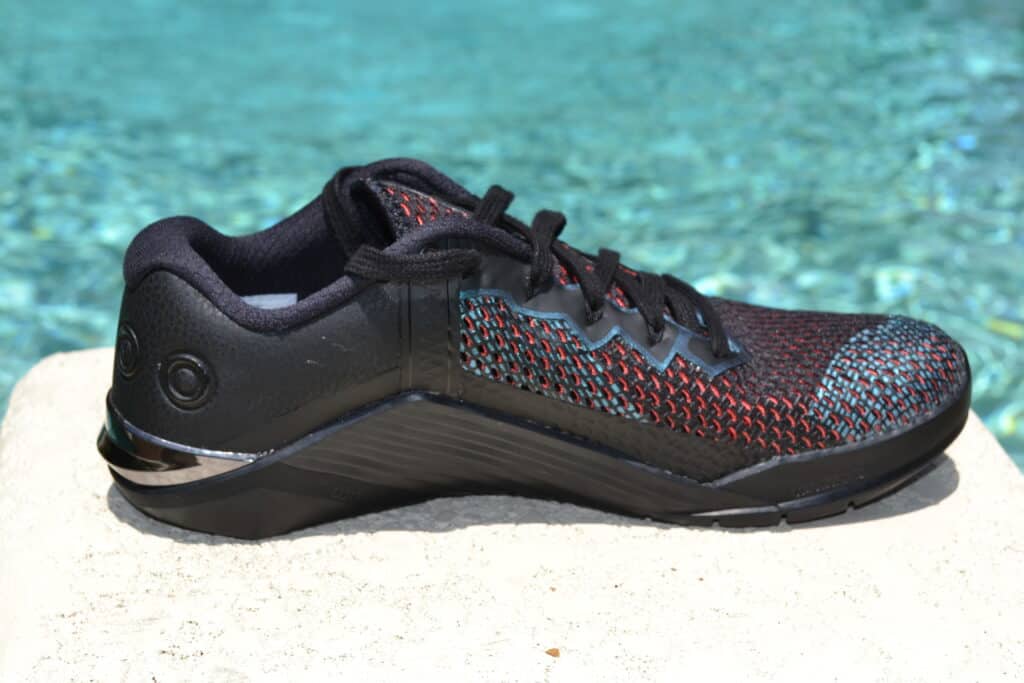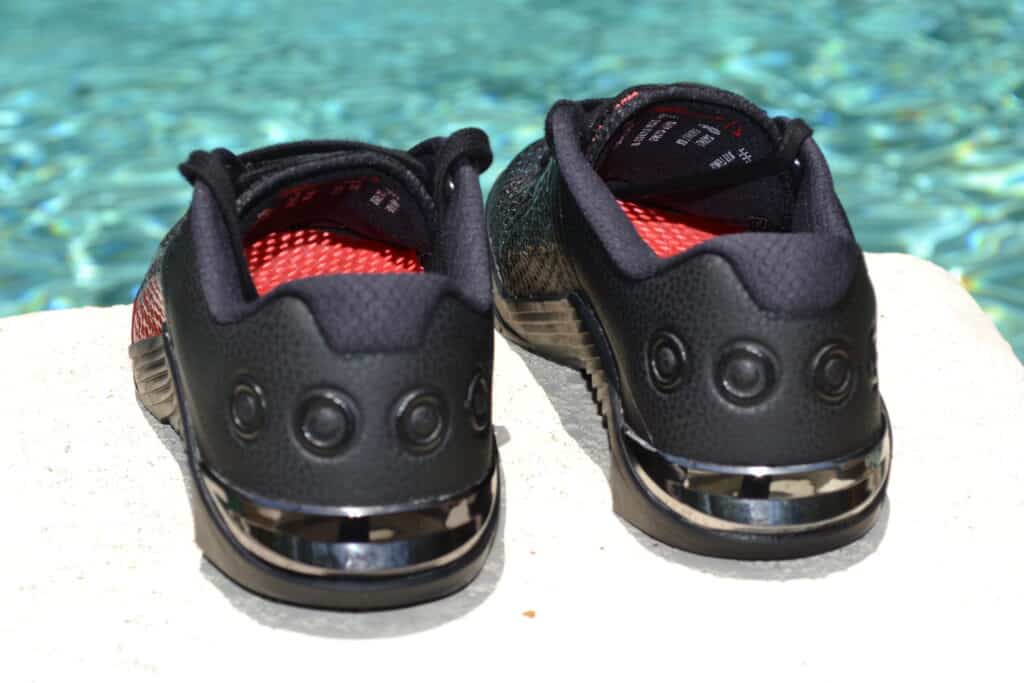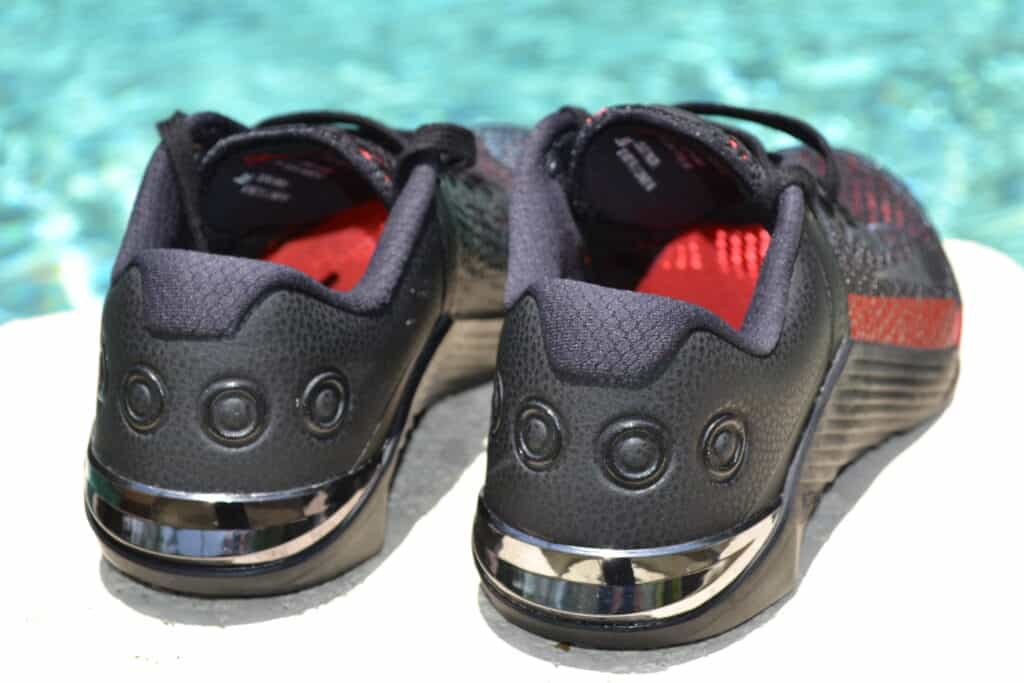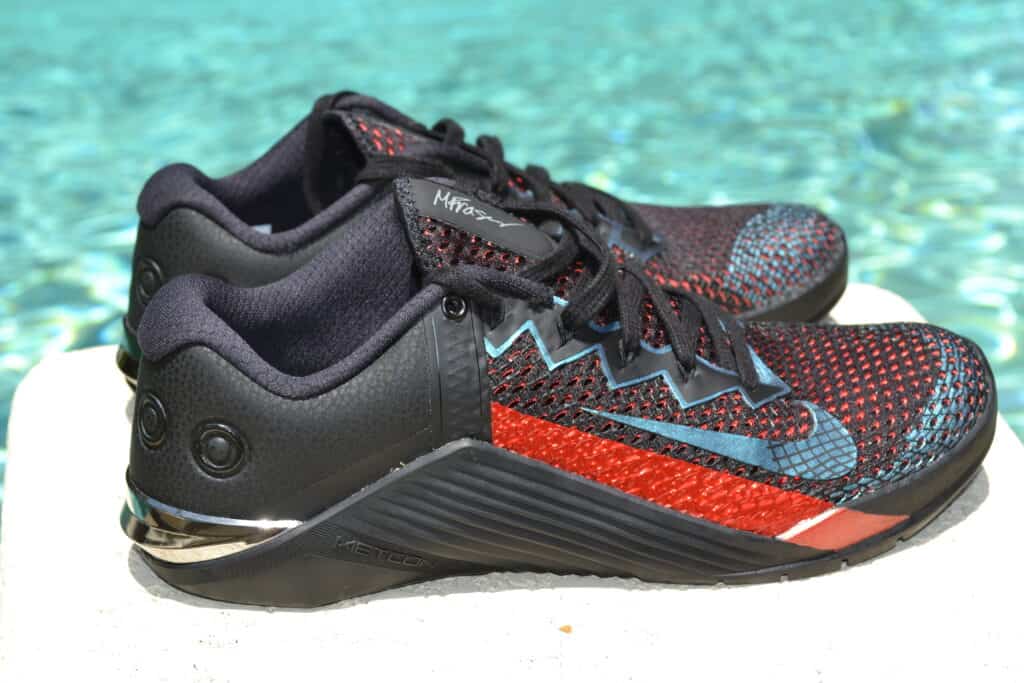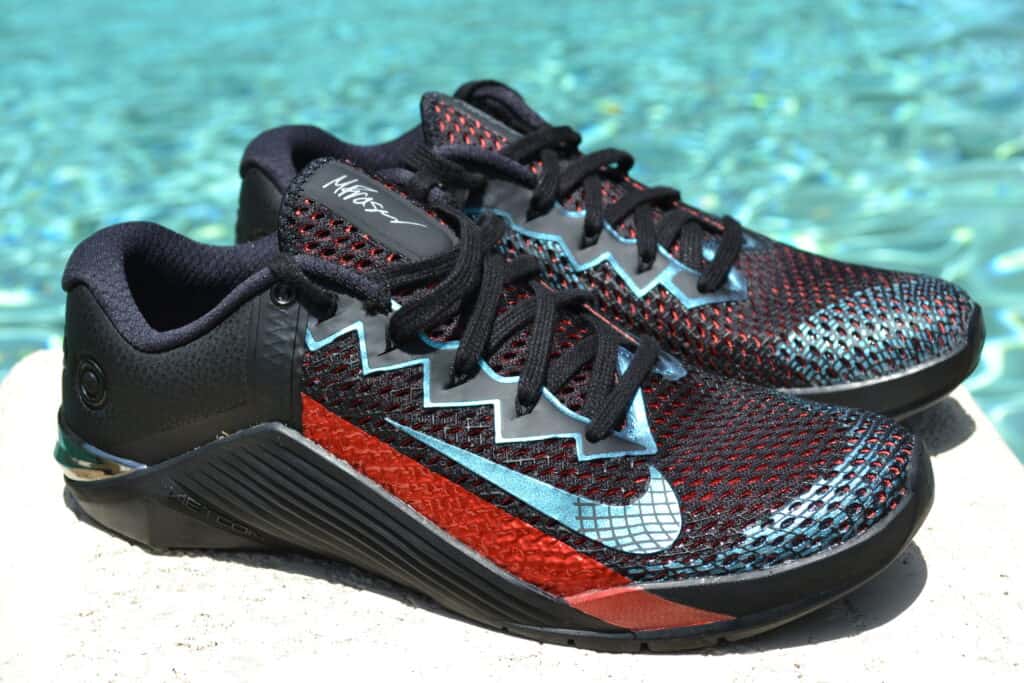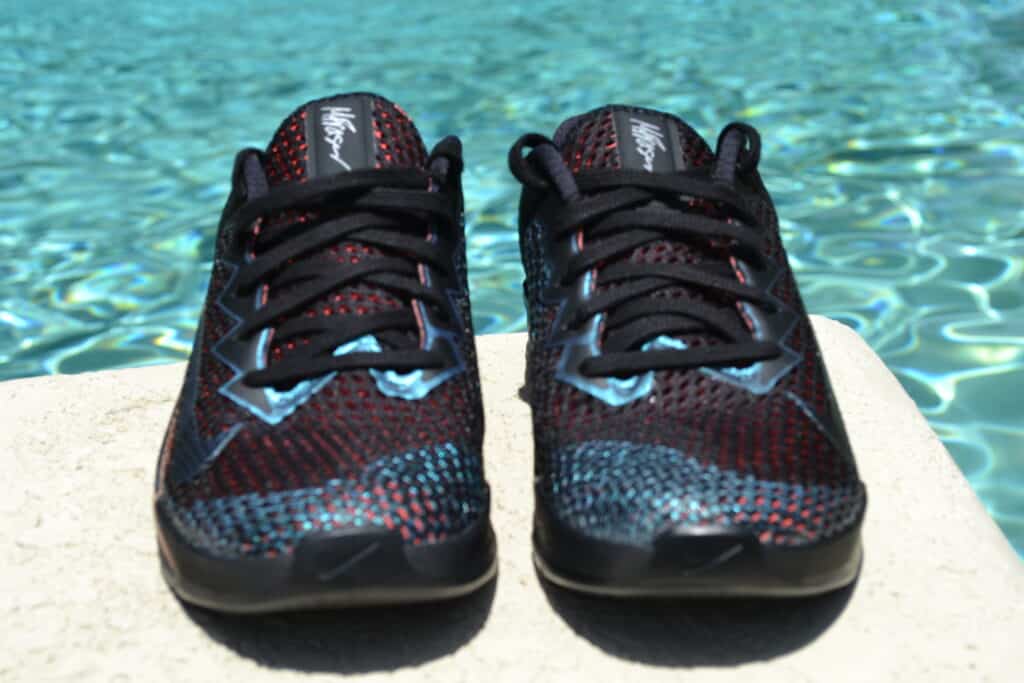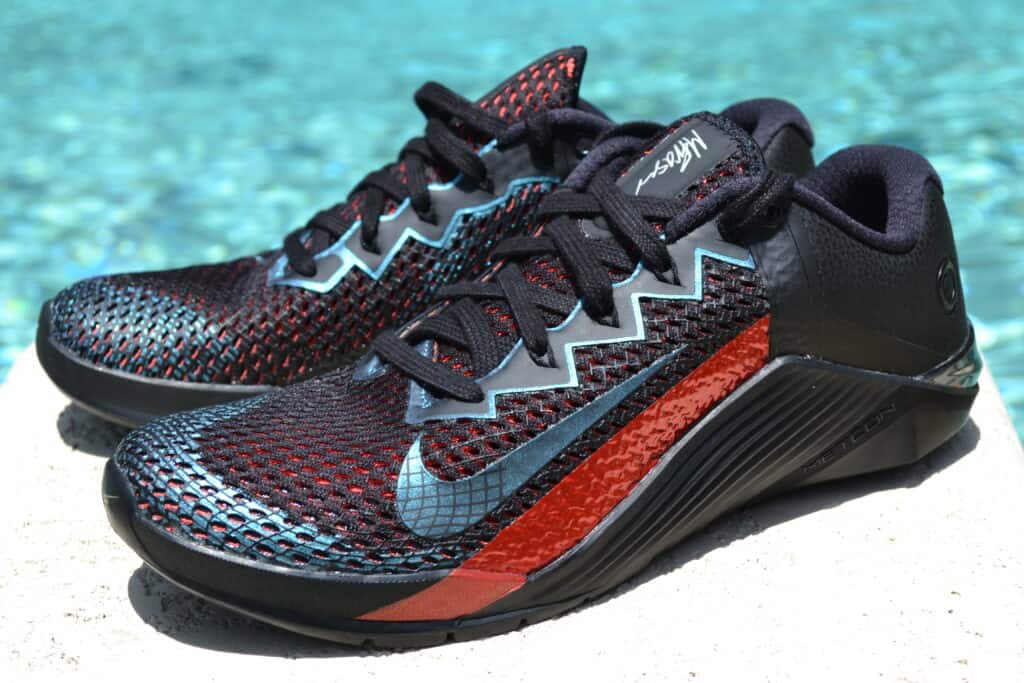 Nike Metcon 6 FlyEase
Nike is now making a FlyEase version of the shoe.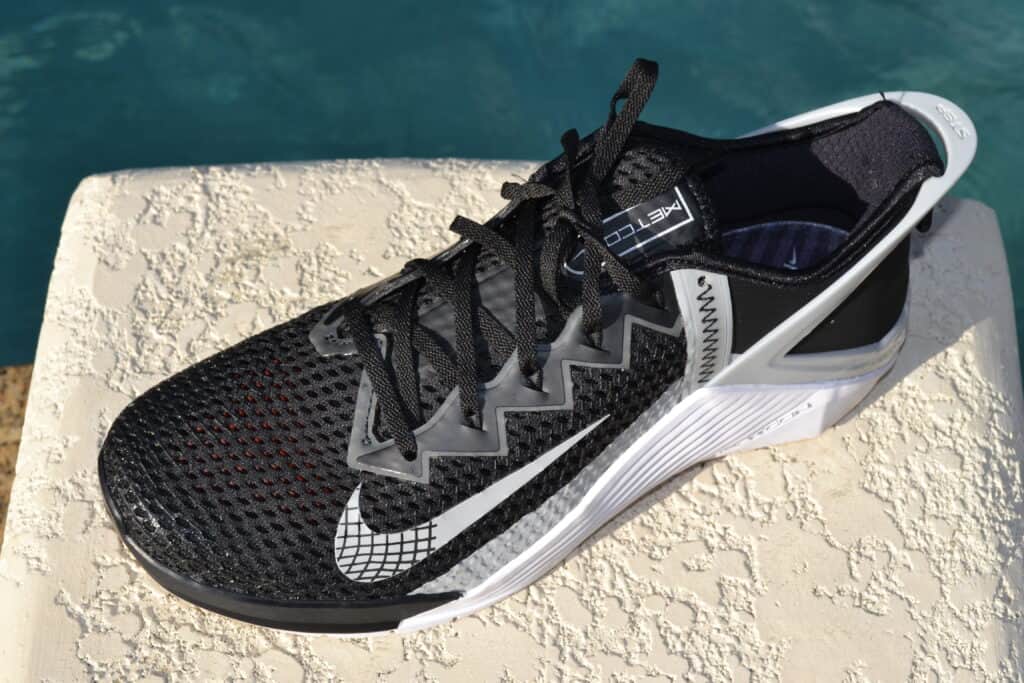 FlyEase technology gives you a collapsing heel – press it down with one foot, and slide the other foot in.
The heel will then pop back in place.
It works great, you can put the shoes on, or take them off without using your hands.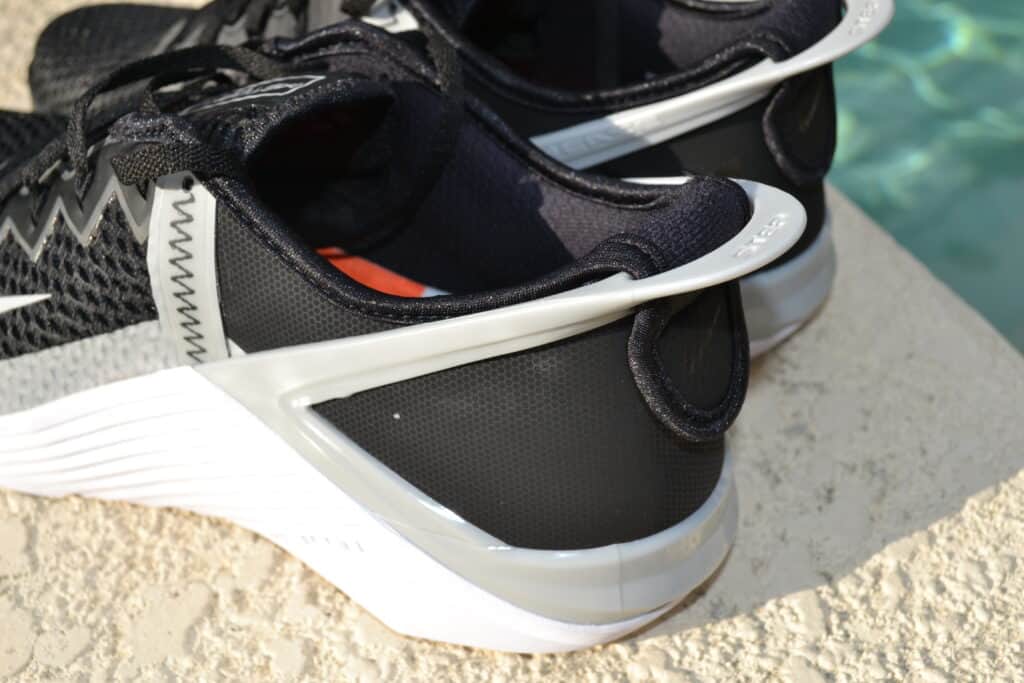 But, the FlyEase version of the shoe has a looser fit as compared to the regular Metcon 6.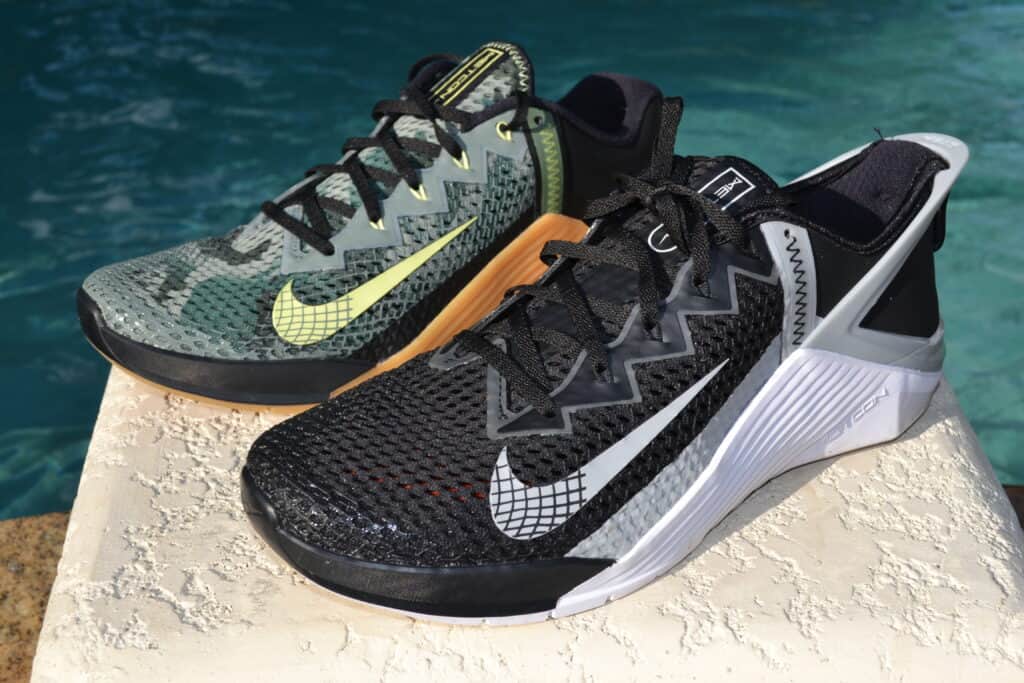 If you want to find out more about this shoe, we wrote a review of the Nike Metcon 6 FlyEase.
Nike Metcon 6 Versus Nike Metcon 5
Let's compare to the Nike Metcon 5.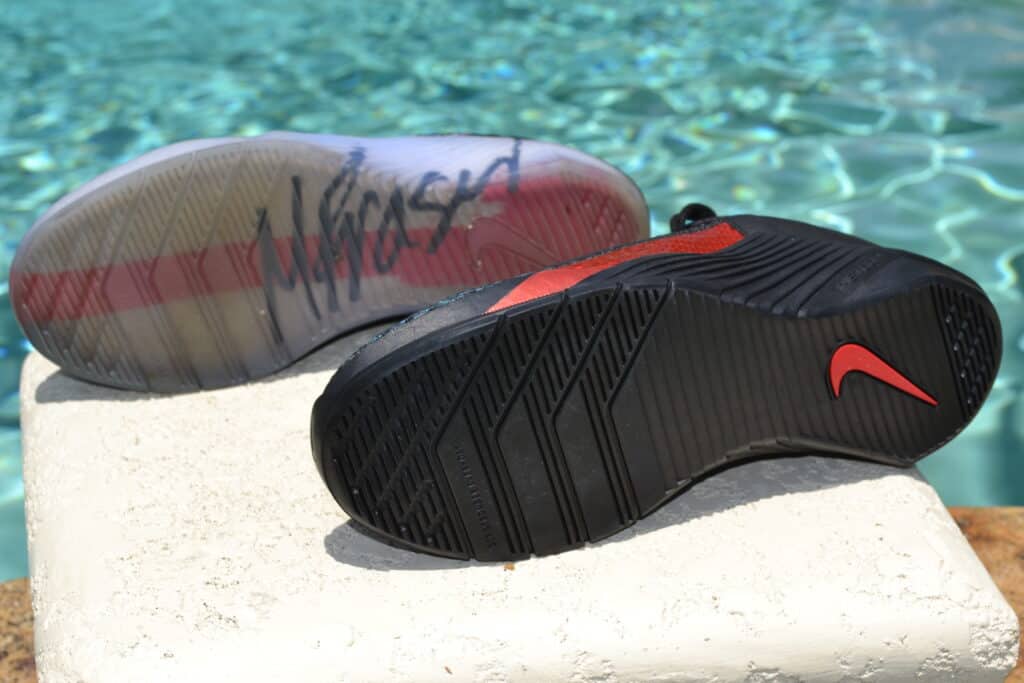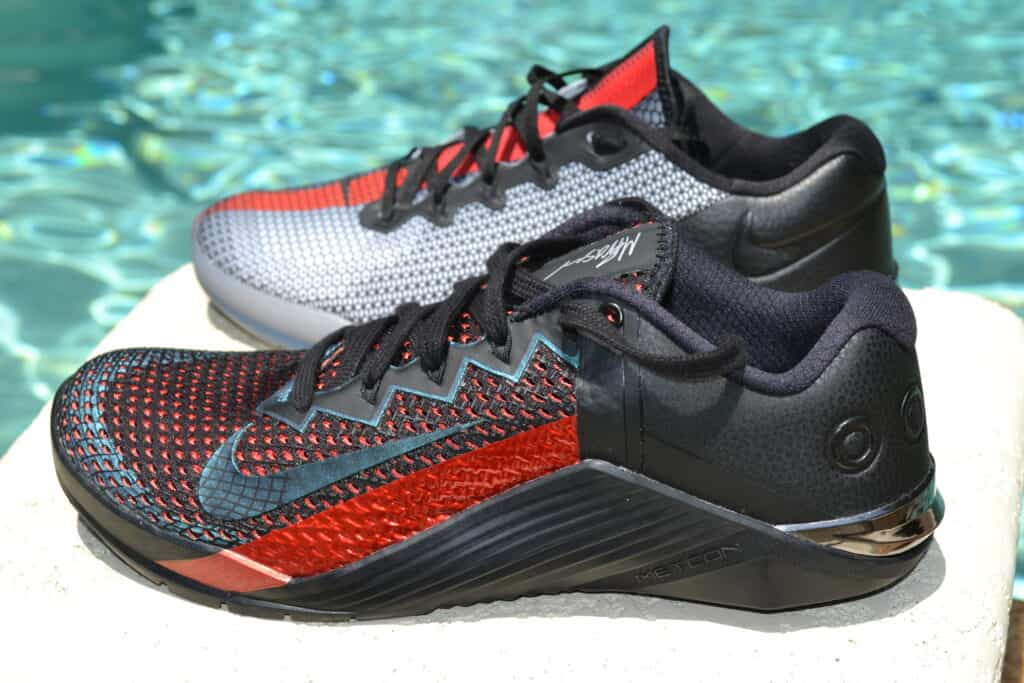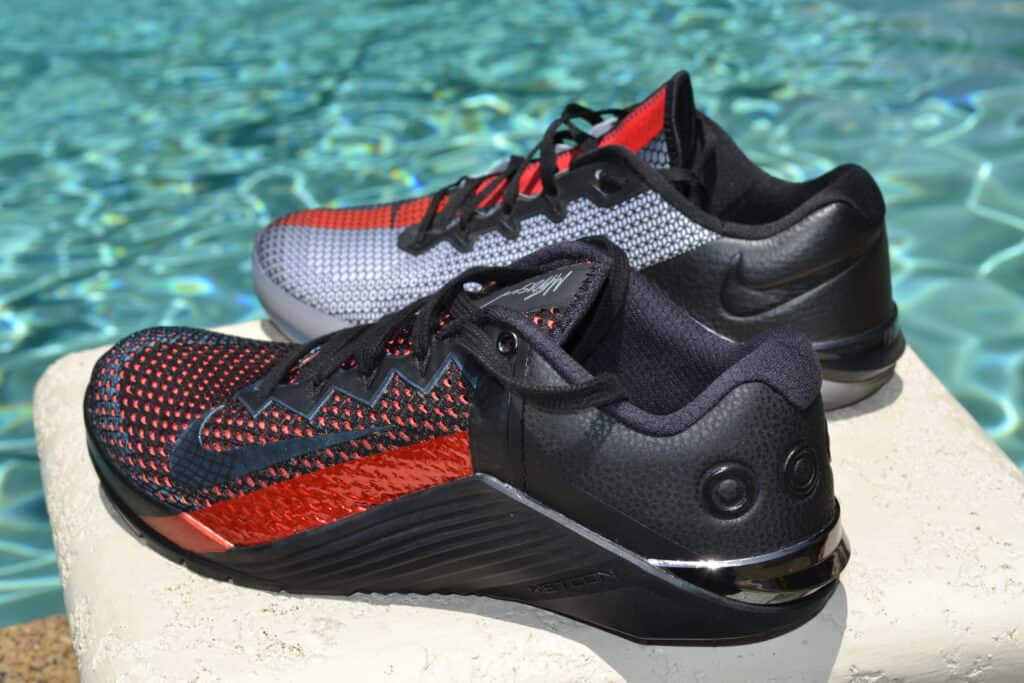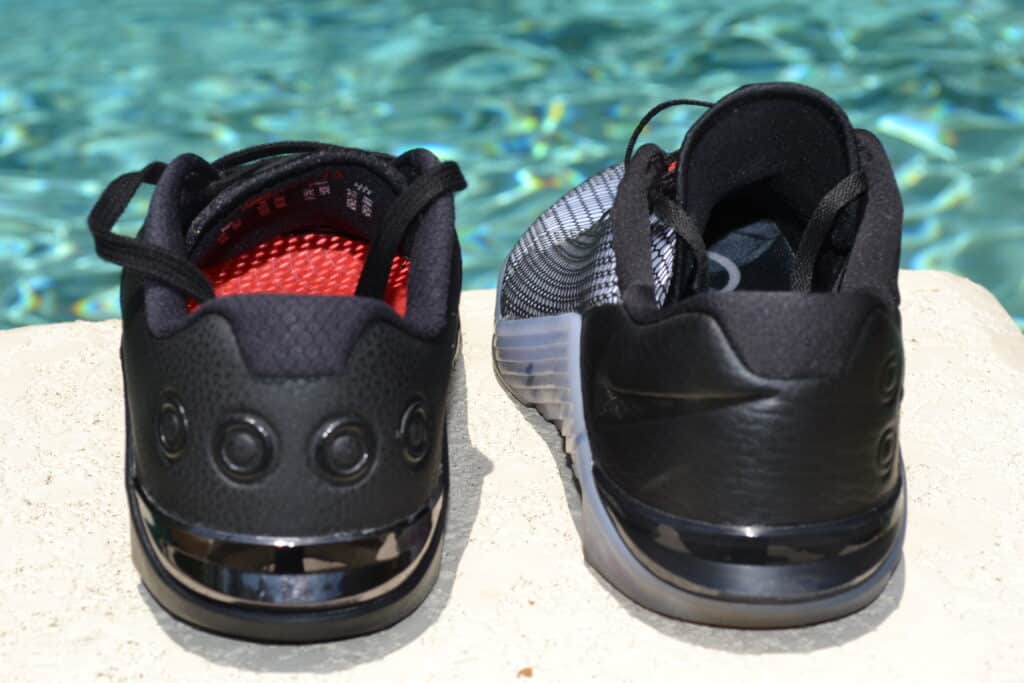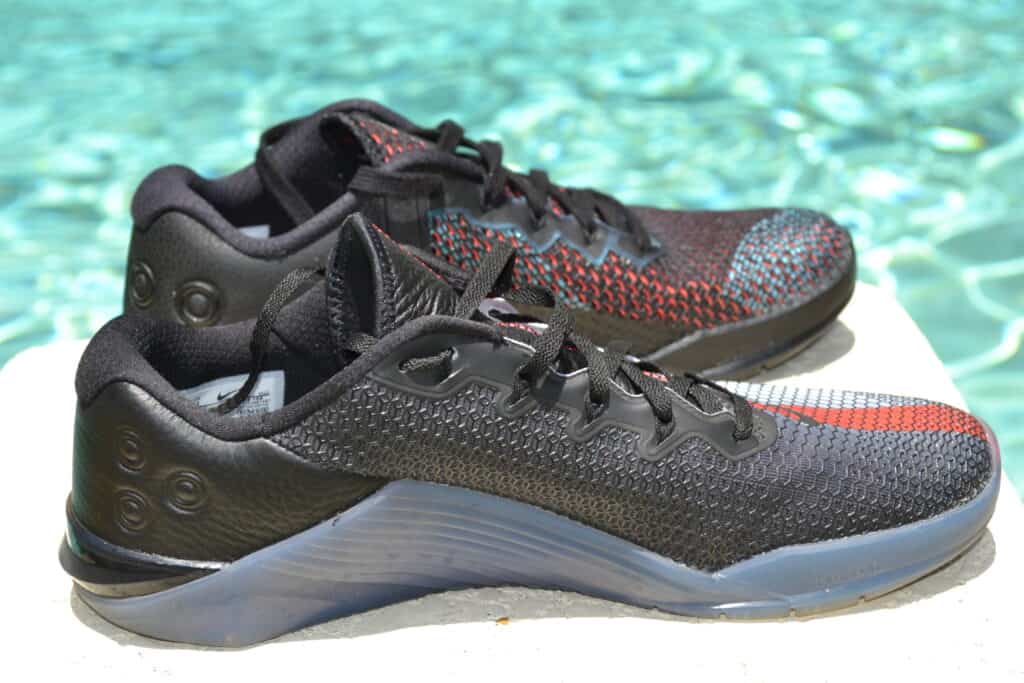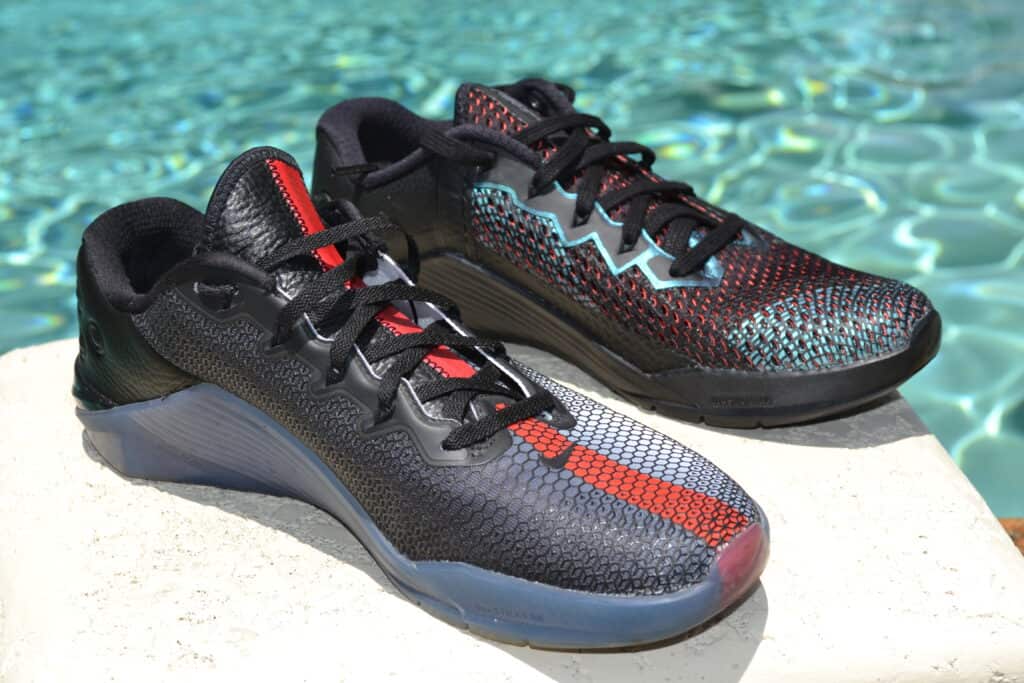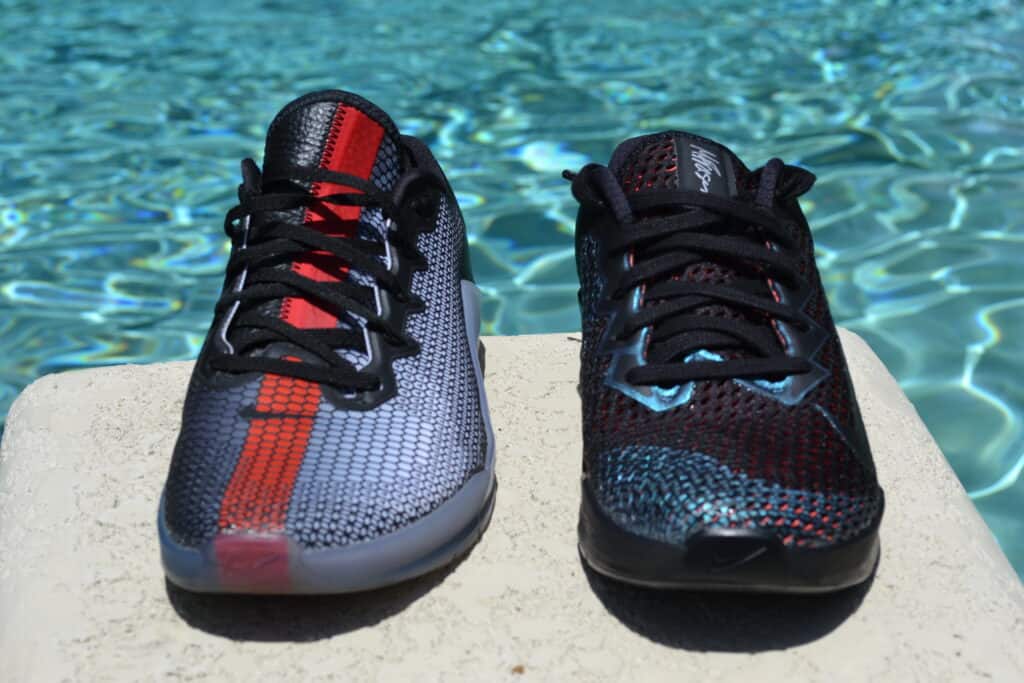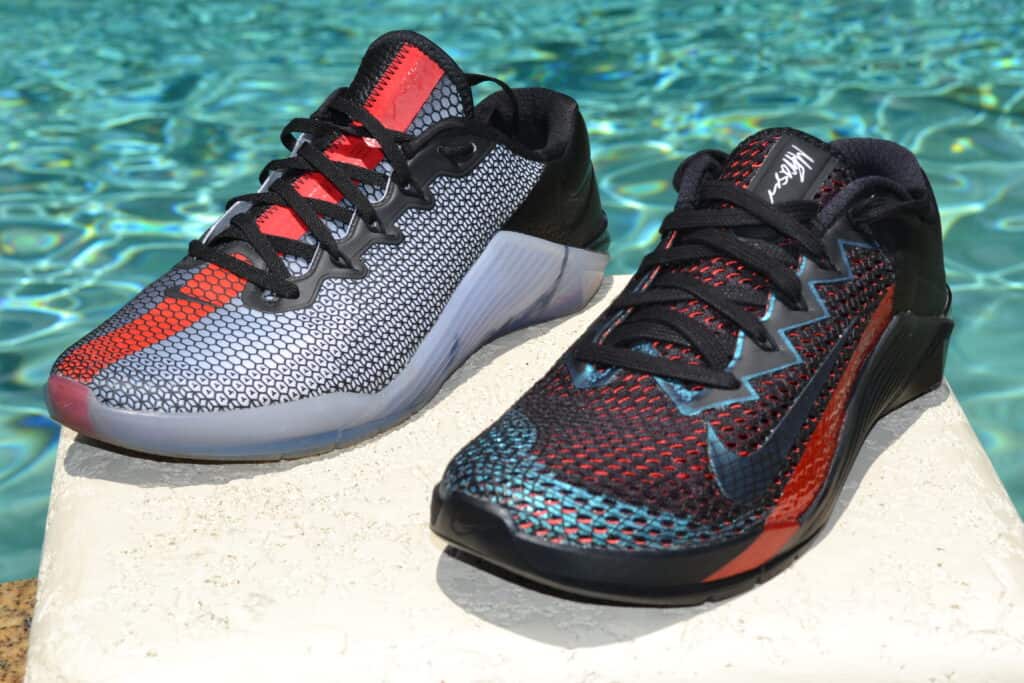 Overall, that highlights the facts – the big change with the 6 is the new upper.
Nike Metcon 6 Men's – Updated
Nike Metcon 6 is the most breathable Metcon yet and has a reinforced mesh and improved airflow. It now comes in two different color sets – LT Smoke Gray/DK Smoke Gray/Summit White and White/Black/Gum Dark Brown/Gray Fog giving different looks but the same comfort, durability, and functionality.

Metcon 6 presents excellent support, great traction, and unmatched breathability. It has a dual-density drop-in midsole, flat wide heel, and abrasion-resistant haptic topcoat that presents steady stability and sturdiness in a light and breathable construction. This shoe is equipped for any workout you undertake making it the best all-rounder shoe you'll ever have yet.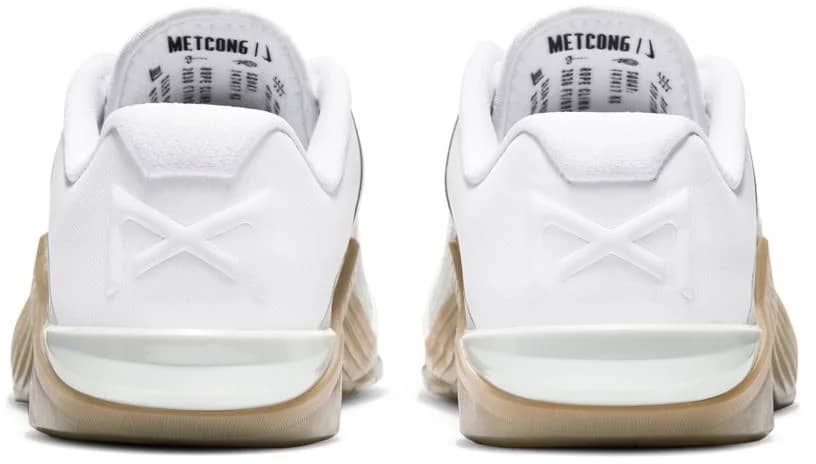 Nike Metcon 6 – In Summary
The Nike Metcon 6 is now available.
Changes from the Nike Metcon 5 are pretty mild – with the exception being the upper.
The all new upper should be very breathable, and a big step up in comfort.
All the other hardcore CrossFit training features you loved in the Nike Metcon 5 are still here as well – that high traction sole, firm heel, cushioned forefoot, rope wrap, and more.
Overall we like the tweak Nike has done to the styling, and being in Florida we are looking forward to putting the new upper to the test.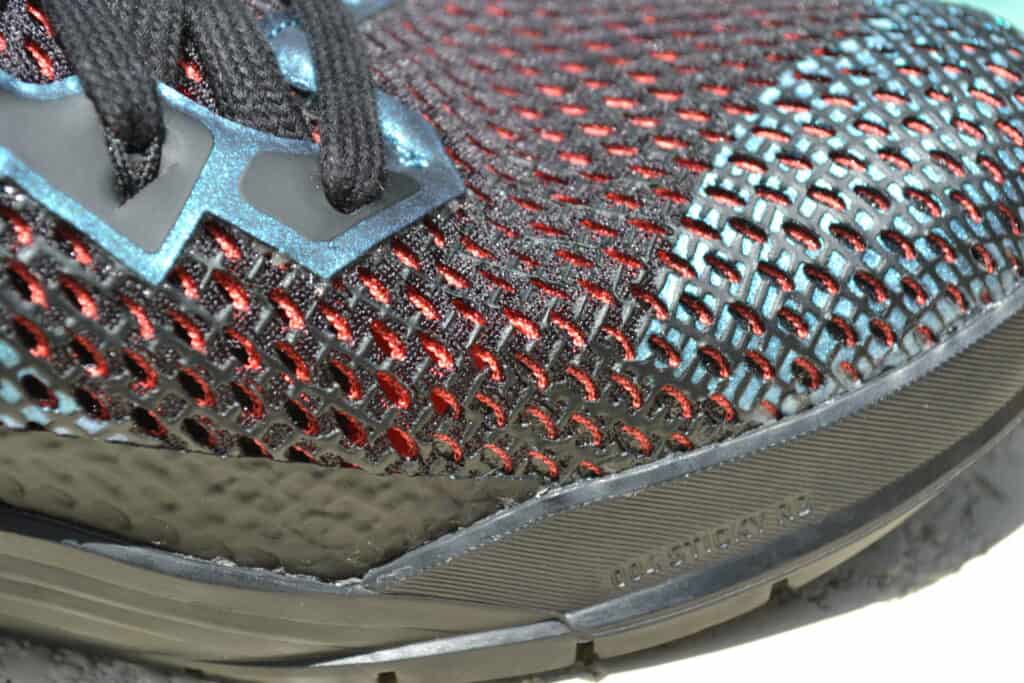 Photo Credits
Some product photos on this page are property of Nike, Inc.
This website is not affiliated or associated with CrossFit, Inc. CrossFit is a registered trademark of CrossFit, Inc.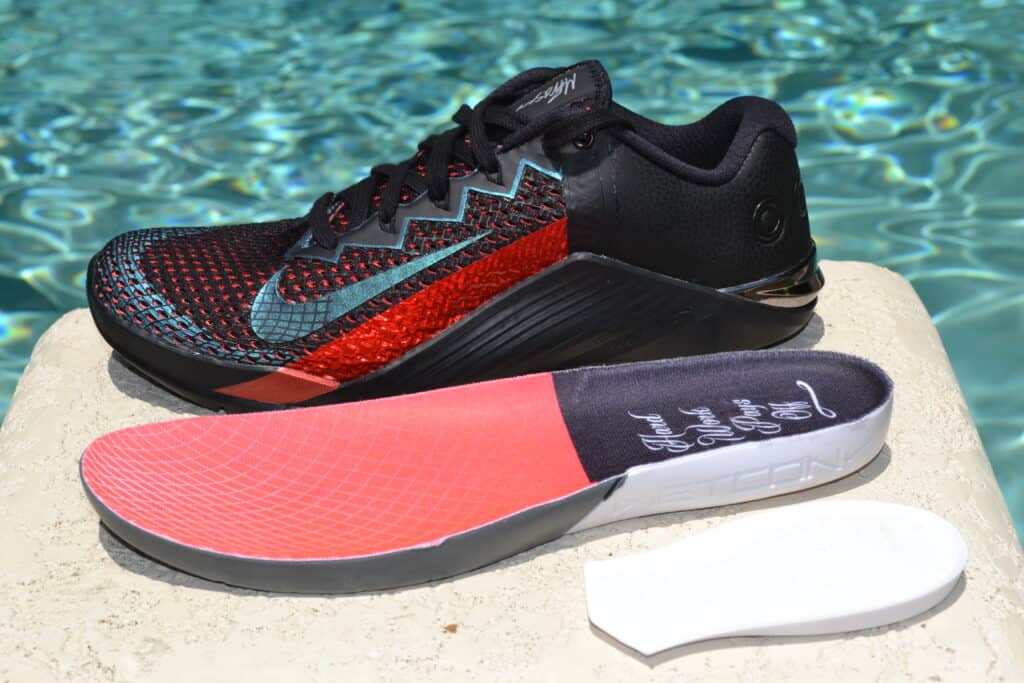 Affiliate Disclaimer
We are an affiliate of various sellers of this shoe. If you buy the Nike Metcon 6 after clicking the links in this article, we receive a small commission at no extra cost to you. This helps us to bring you in-depth information and content on this great training gear.