Let's review the new TriBase Reign 3 Training Shoe from Under Armour.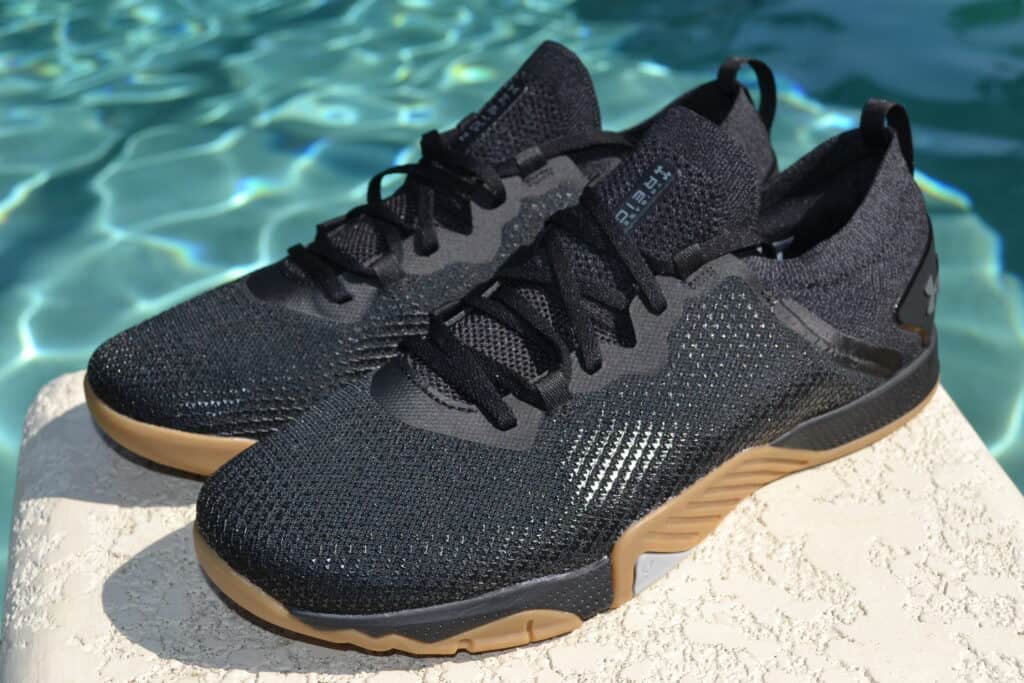 The Under Armour TriBase Reign is UA's first committed cross-training and functional fitness shoe. It is made of quality materials that can survive grueling workouts. It is a very competent training shoe that will help you keep up in the training game. A year after the launch of the TriBase Reign 2, UA now introduces TriBase Reign 3. Let's see what the upgrades are from the former.
Here are some of the styles that are available now: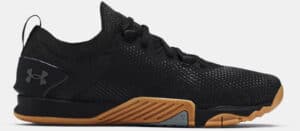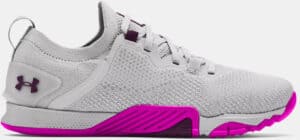 Let's take a look.
TriBase Reign 3 Training Shoe – Video Review on our YouTube Channel
Why read when you can watch? Check out this video from our YouTube channel.
Our side-by-side testing is complete, here's our video review:
TriBase Reign 3 Training Shoe – Overview
Here's the summary – this is a minor revision to last year's shoe.
The upper is new, the heel counter is tweaked, but otherwise, it's the same outsole, midsole, and overall shape and size.
As such, that's OK – because this is a good CrossFit training shoe – just like the TriBase Reign 2 was.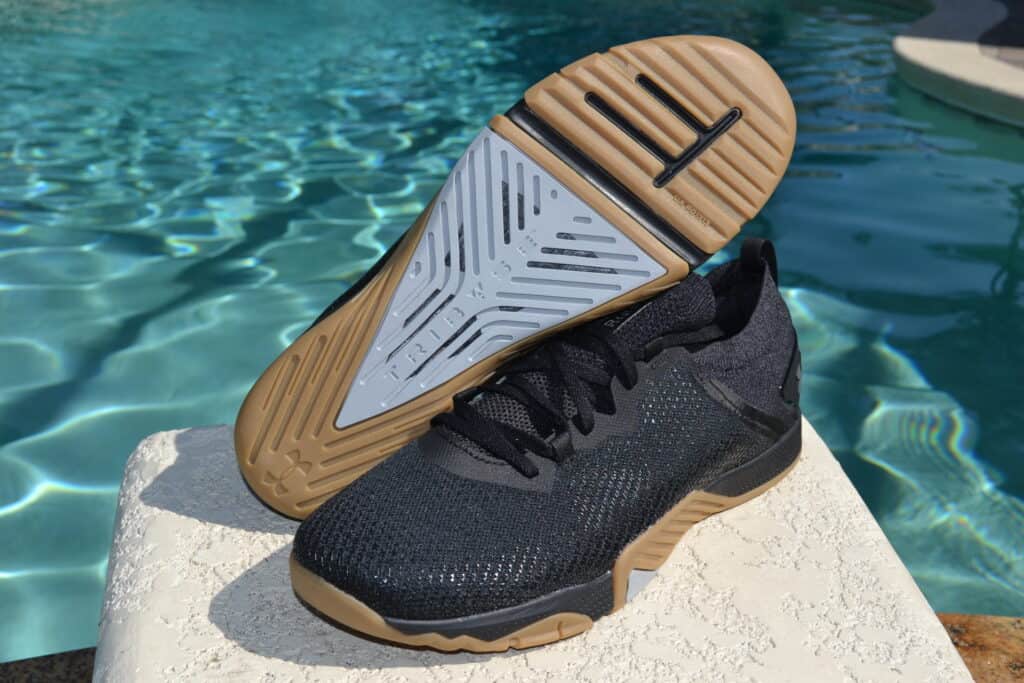 The outsole of TriBase Reign 3 continues to use Under Armour's signature TriBase structure, which is intended to better ground contact and stability from a platform foot position. It uses a rubber material and does its job of holding compression when under heavier weight. This material boosts strength at the bottom of the big toe, little toe, and heel's start.
There are not too many big differences from the TriBase Reign 2, but the upper certainly is one of them.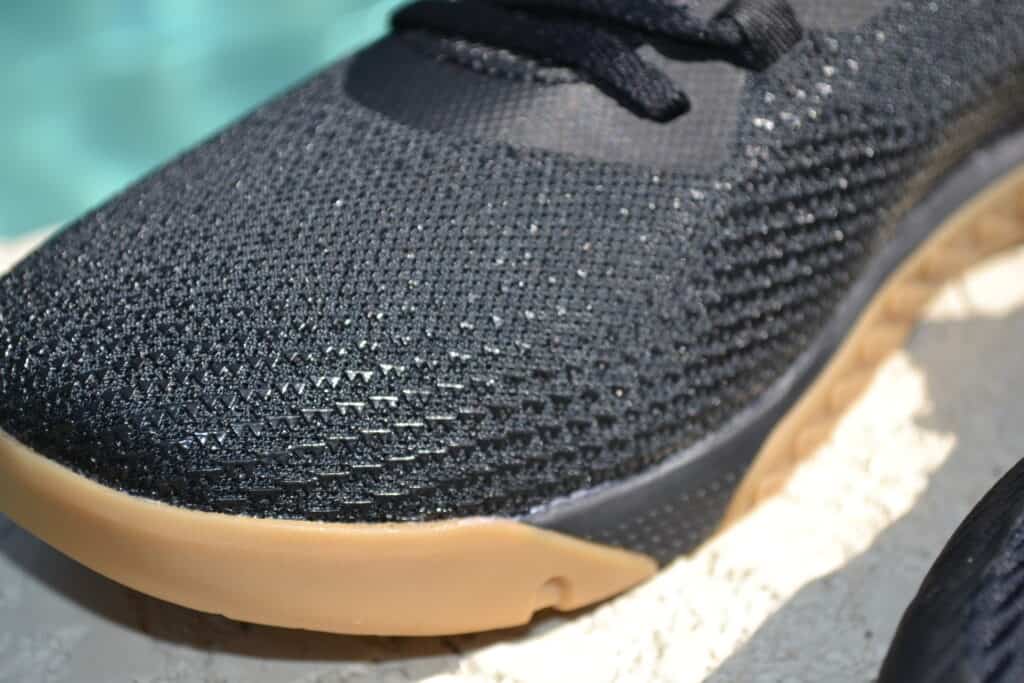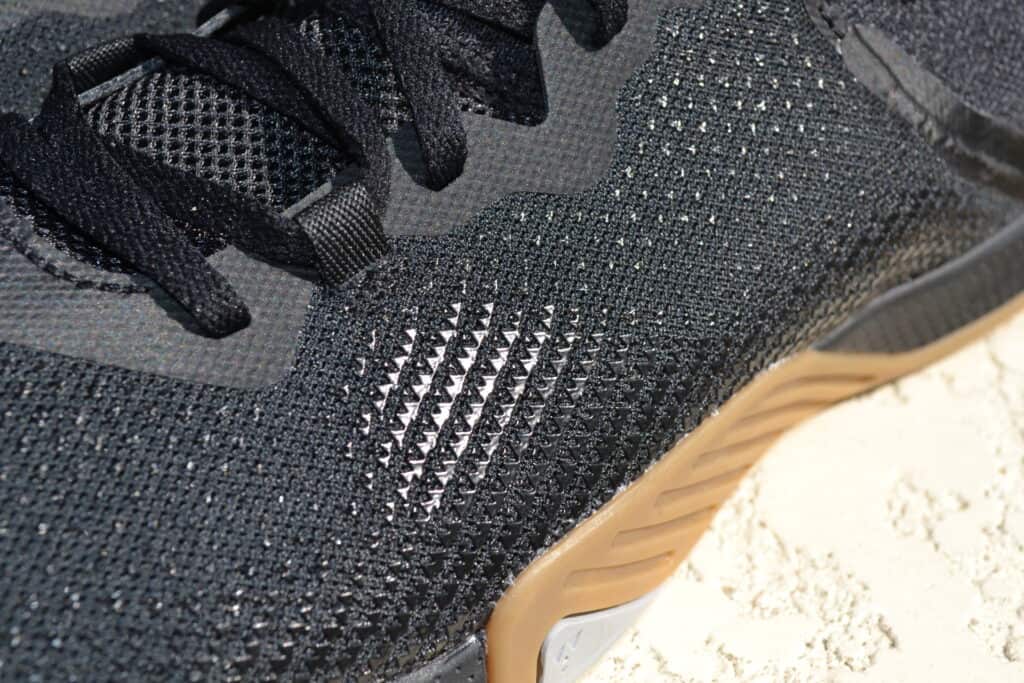 It's a mesh-like upper – and it provides a close, comfortable fit. It's stretchy in sock-like fashion up around your ankle.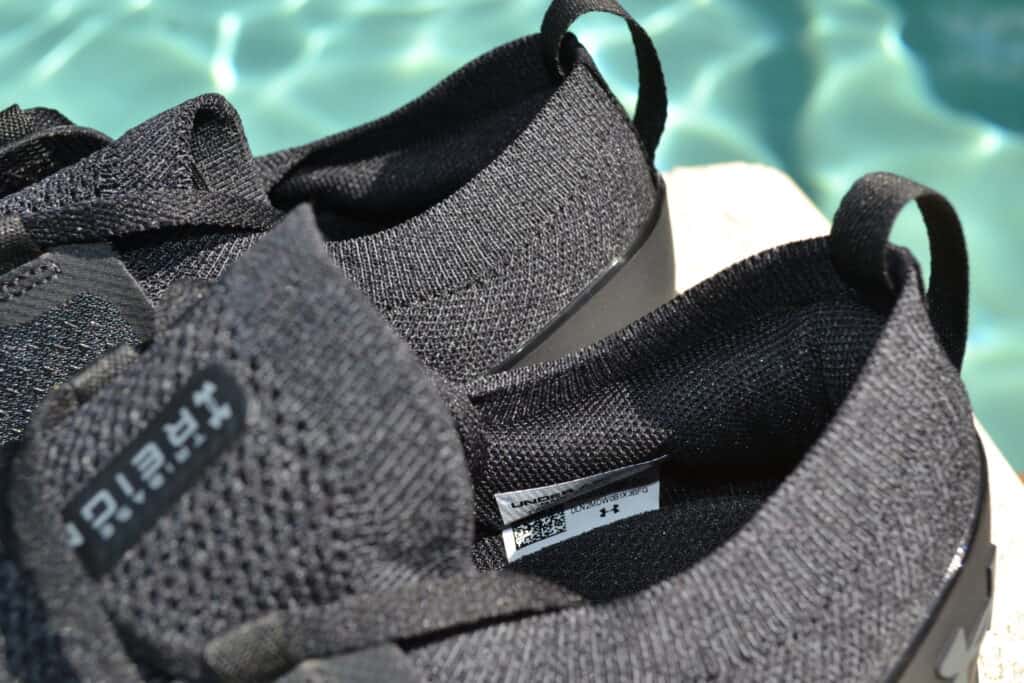 The previous shoe had a mesh upper too, but not as nice as this one. Even better, they've added some sort of 3D Print on top of the mesh for toughness.
This harkens back to another cross-training shoe – the Nike Metcon 4. Check it out here. Seems like UA used this idea for inspiration – and that's good because I feel like the Metcon 4 was a true classic. It was light-weight and tough.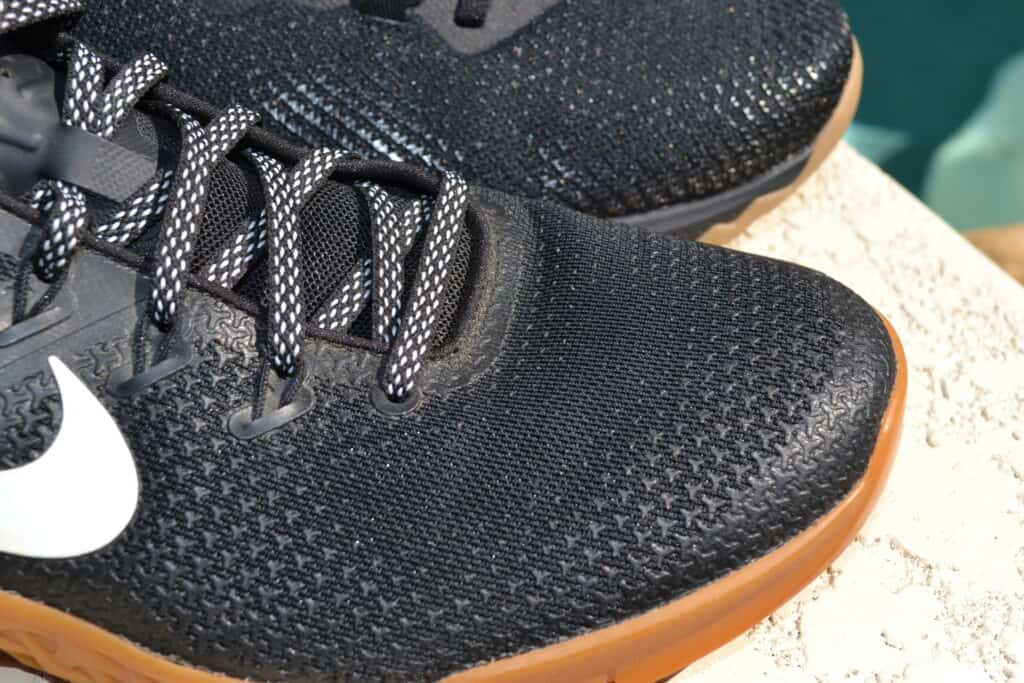 Reign 3 has an engineered mesh upper with a knit bootie structure and overlays for added stability and abrasion-resistance. The upper is durable and also relaxed and spacious, particularly in the toe box area. The external heel counter and close-fitting collar present enough balance at the rear of the shoes.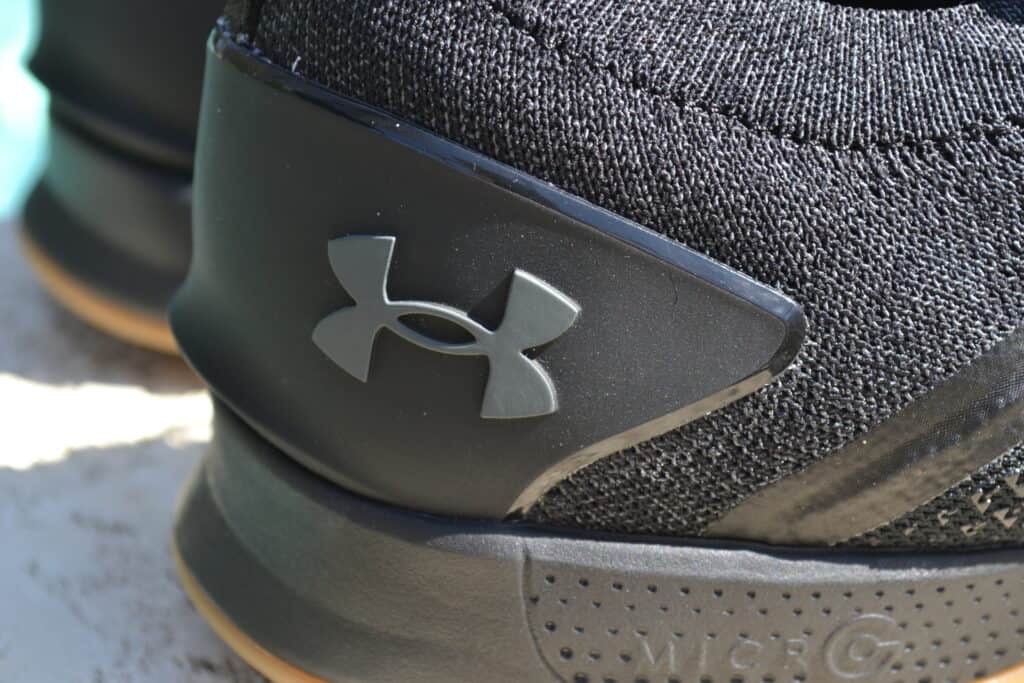 Drop is still 2mm. THat's low-profile, even by cross-trainer standards.
The full-length Micro G foam midsole does an excellent job in decreasing impact force, and it is ready for any twist and turns you want to do in it. TriBase Reign 3 is very flexible, and you won't slip in it while doing barbell snatches and box jumps or even planks and mountain climbers. It has a low-to-the-ground frame allowing greater feel and power transfer.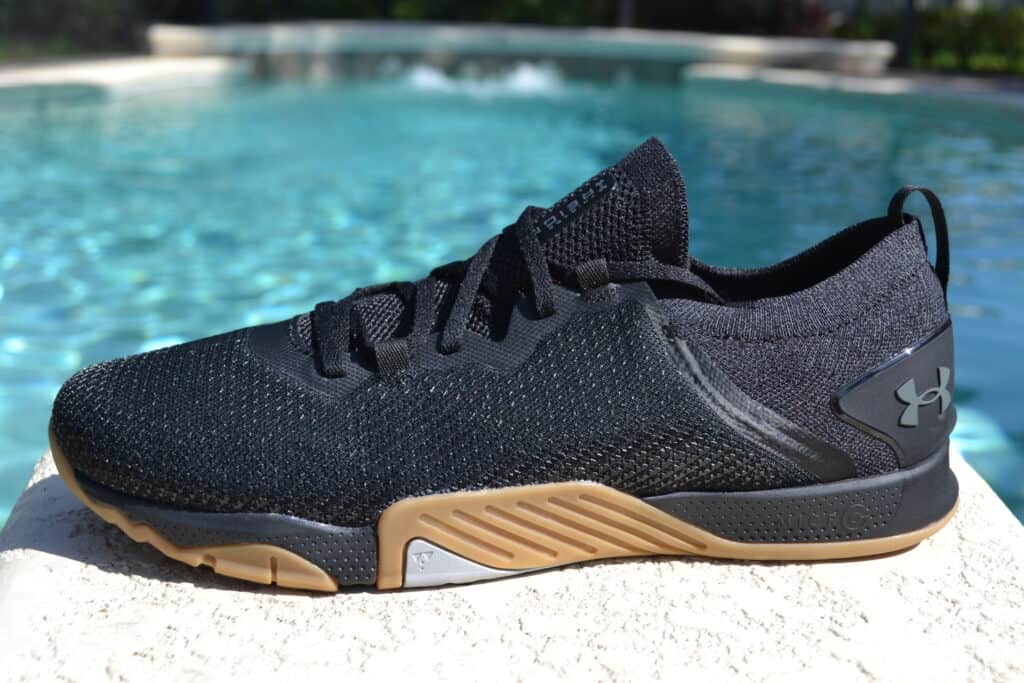 There's a small wrap-around section at the midfoot too – to assist in toughness (and grip) for rope climbs.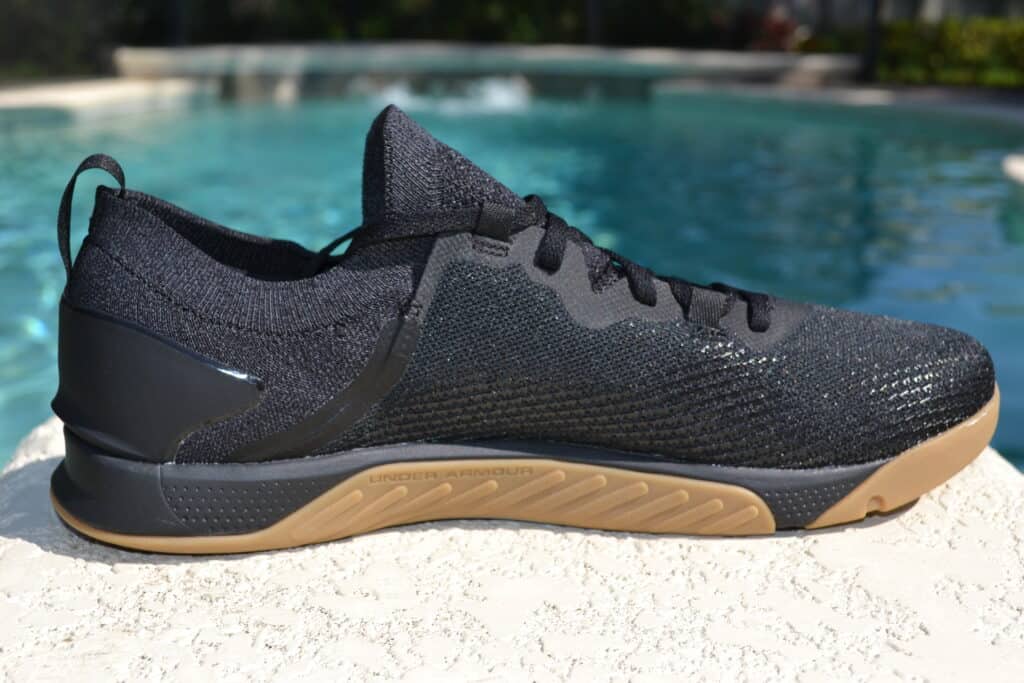 UA TriBase Reign 3 – Sizing
Like the UA TriBase Reign 2, these are true to size.
I ordered my normal running shoe size (US Men's 11) and it fits great. Both width and length are good.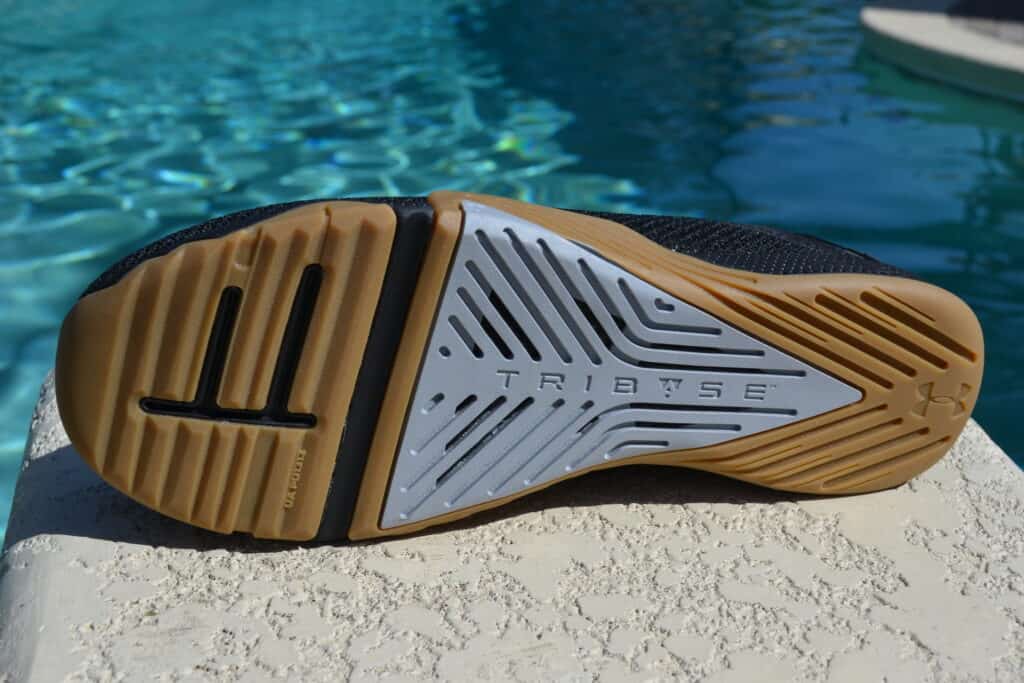 As such, I recommend you order your normal shoe size.
UA TriBase Reign 3 – In the Gym
How does it all work?
It feels very, very similar to the UA TriBAse Reign 2.
That's expected because the sole and midsole are the same.
With a low drop this is a good, versatile training shoe.
It's fine for all the things you would typically do in a CrossFit WOD or other functional fitness style training.
To test these, I did box jumps, burpees, short runs, rope skipping, lifting, and more.
Being a cross-trainer, these have minimal cushion.
That's great for lifting heavy barbell weights, but less great for running.
You certainly can run in these, but I would not run very far. I personally need a shoe with more cushion for running.
UA TriBase Reign 3 Versus UA TriBase Reign 2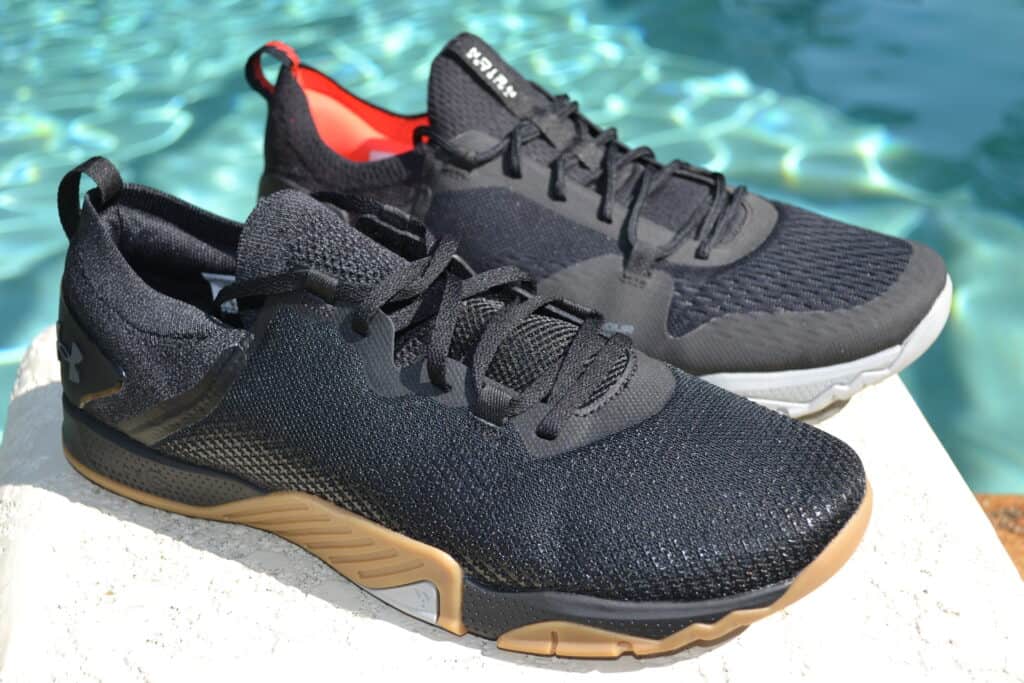 Here's some shots to line up last year's version with the new one.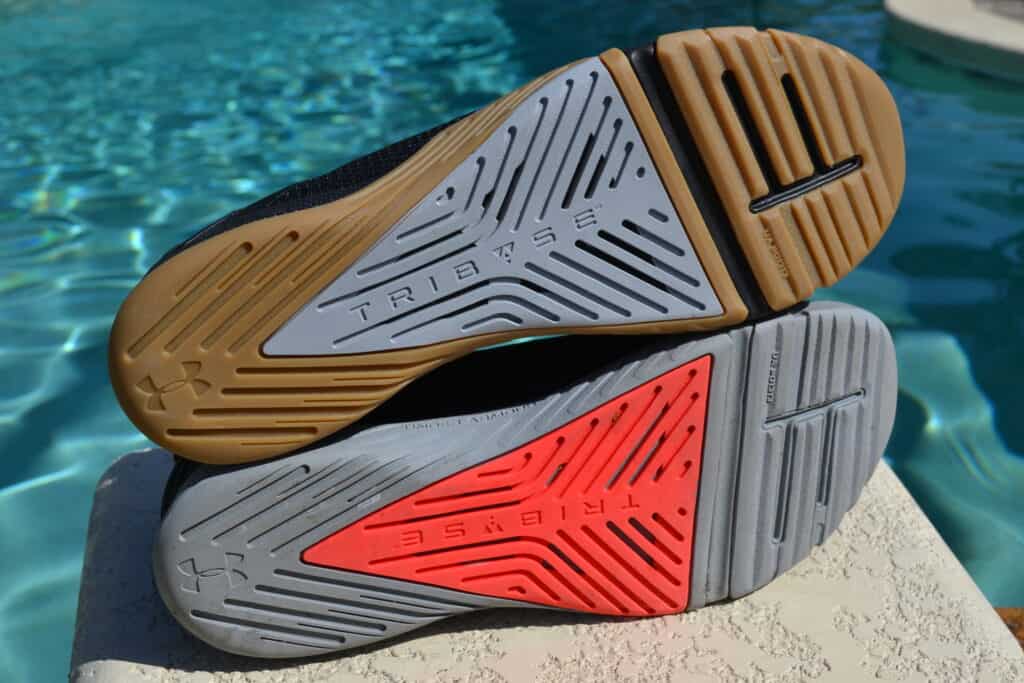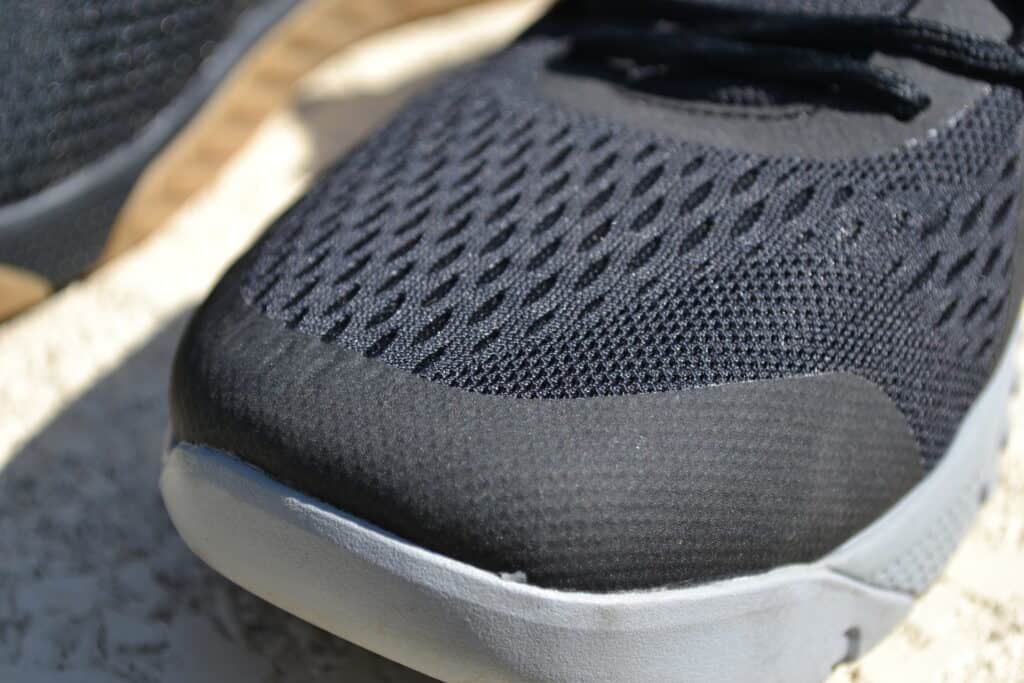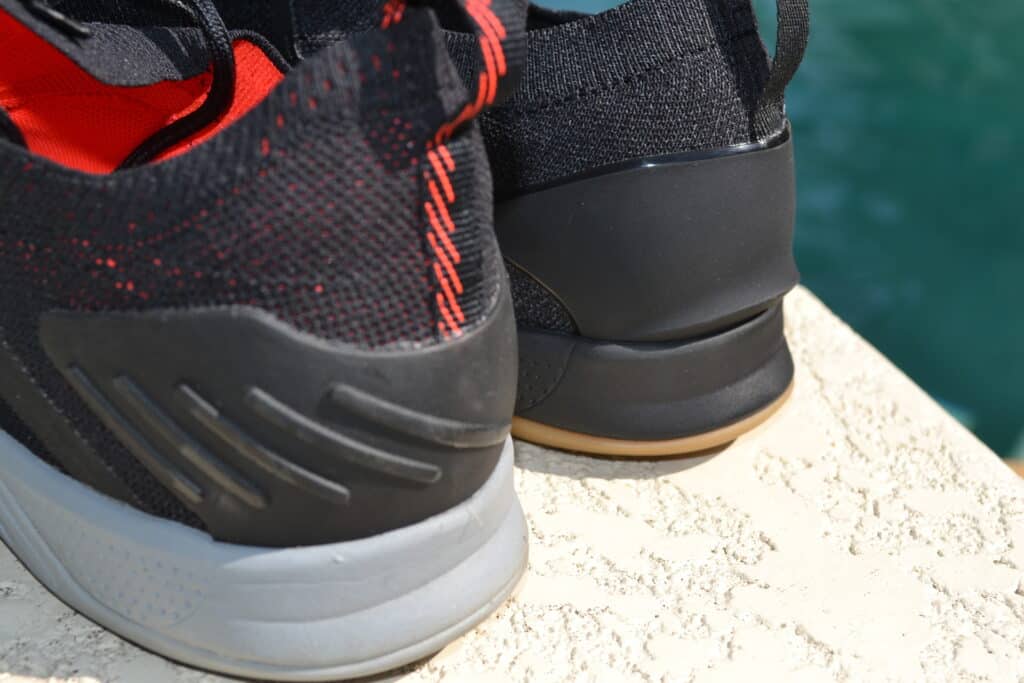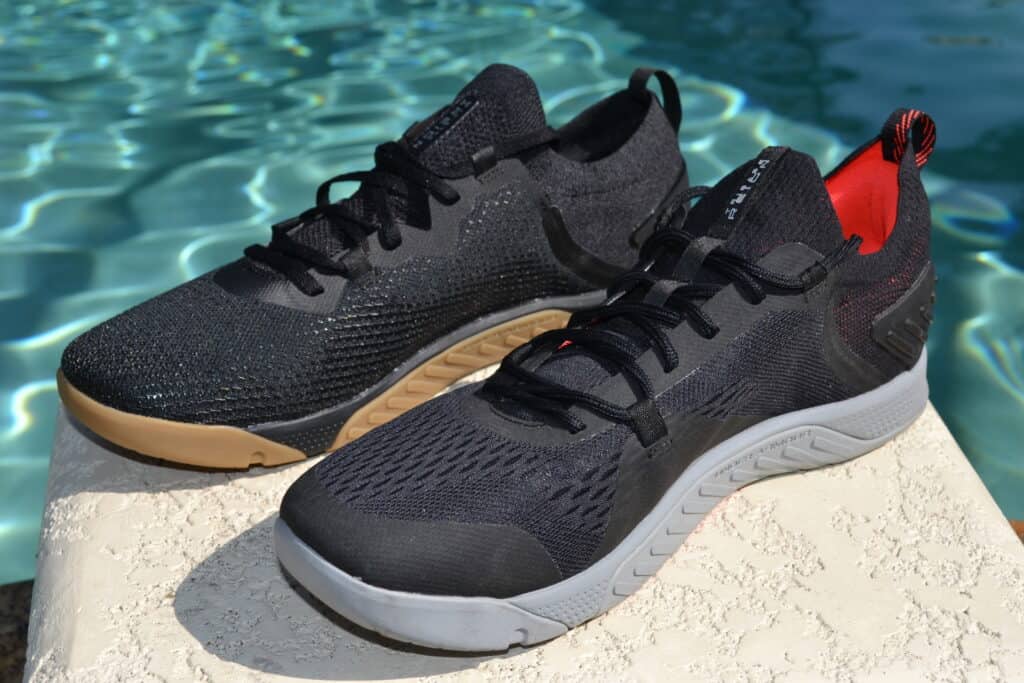 TriBase Reign 3 Training Shoe Review – In Summary
That's our review of the TriBase Reign 3 Training Shoe from Under Armour.
Under Armour took another step ahead into the functional training demographic with Tribase Reign 3. It is very cozy to wear, grants loads of traction, and lets your foot flex naturally. It is not a flashy shoe, but you will be able to perform well with it.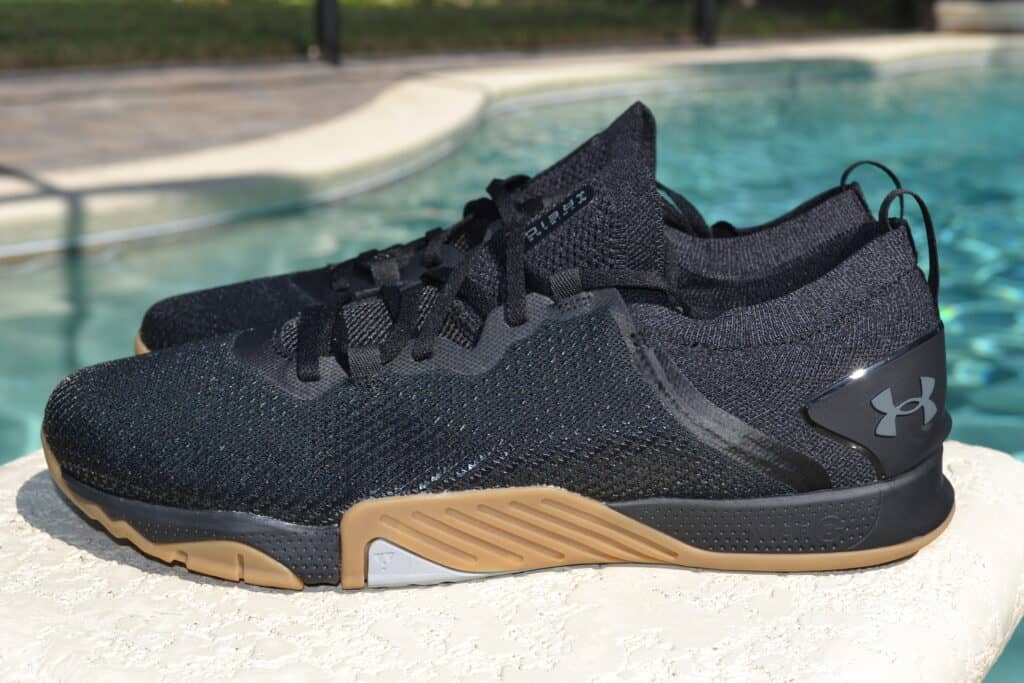 You may want to check out the latest and greats too – the UA TriBase Reign 4 is now available!
Photo Credits
Some product photos on this page are property of Under Armour.
This website is not affiliated or associated with CrossFit, Inc. CrossFit is a registered trademark of CrossFit, Inc.
Affiliate Disclaimer
We are an affiliate of Under Armour and others that sell this training gear. If you buy clothing or other training gear after clicking the links in this article, we receive a small commission at no extra cost to you. This helps us to bring you in-depth information and content on these great training products.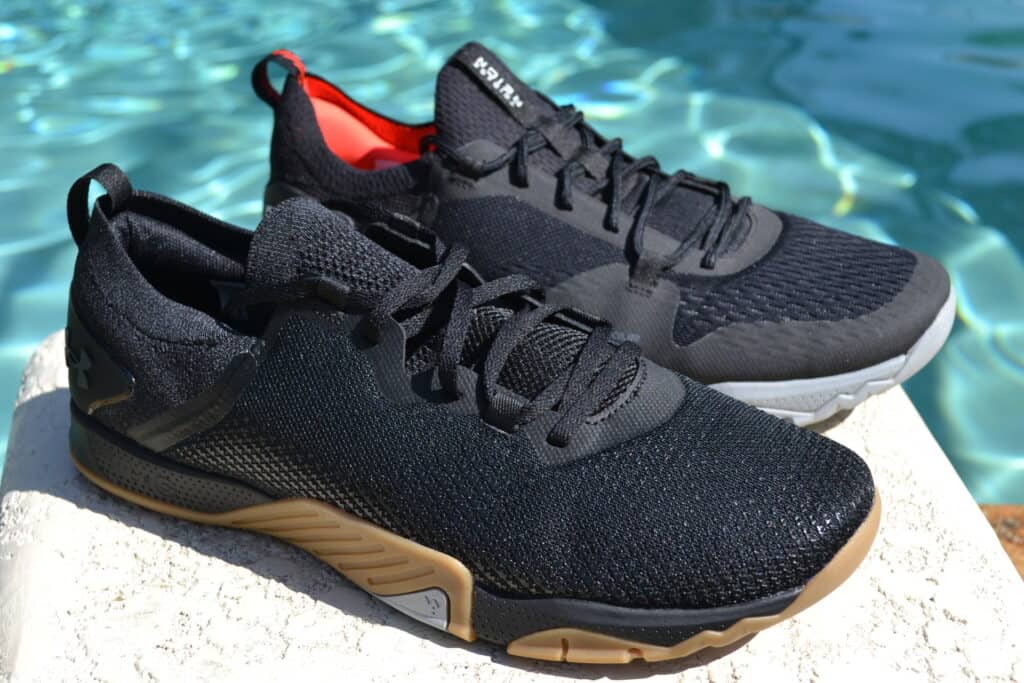 Affiliate Disclaimer
CrossTrainClothes.com is a participant in the Amazon Services LLC Associates Program, an affiliate advertising program designed to provide a means for us to earn fees by linking to Amazon.com and affiliated sites.