Best rucking sock? That's what we aim to find out.
We're out in the field , ruck marching relentlessly to find the best rucking sock.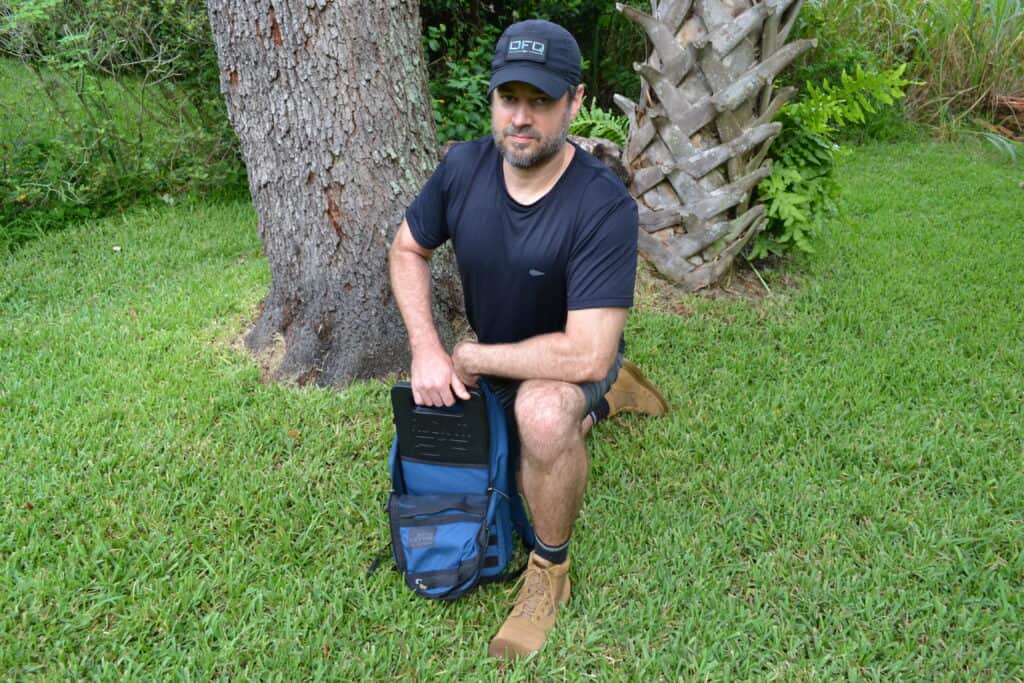 Check back in a few weeks and we'll have test results.
Here's some of the styles were going to look at:
On to the socks!
Best Rucking Socks – Overview
What do we need in the best rucking sock?
That's what we'll discuss here.
(Stand by for details!)
Our field test will reveal what the key features are.
MudGear – Ruck Sock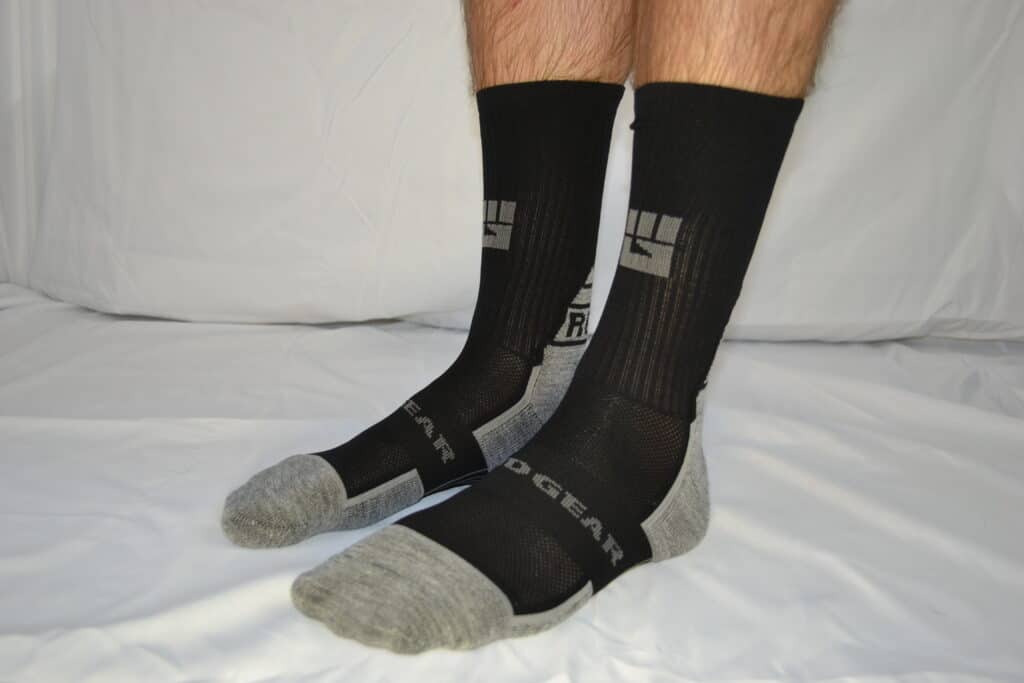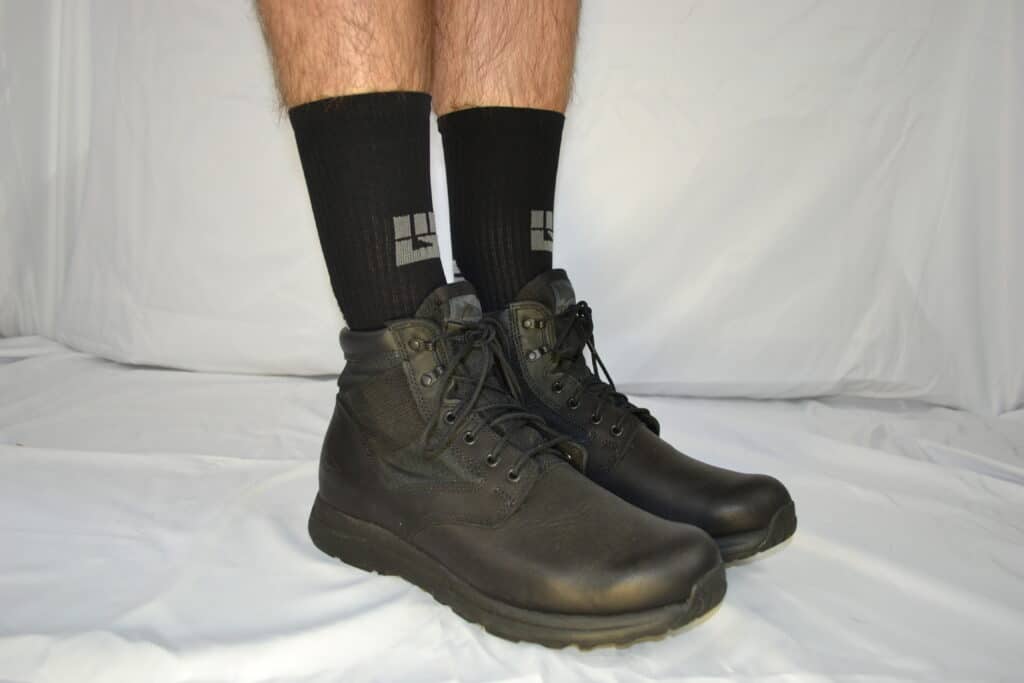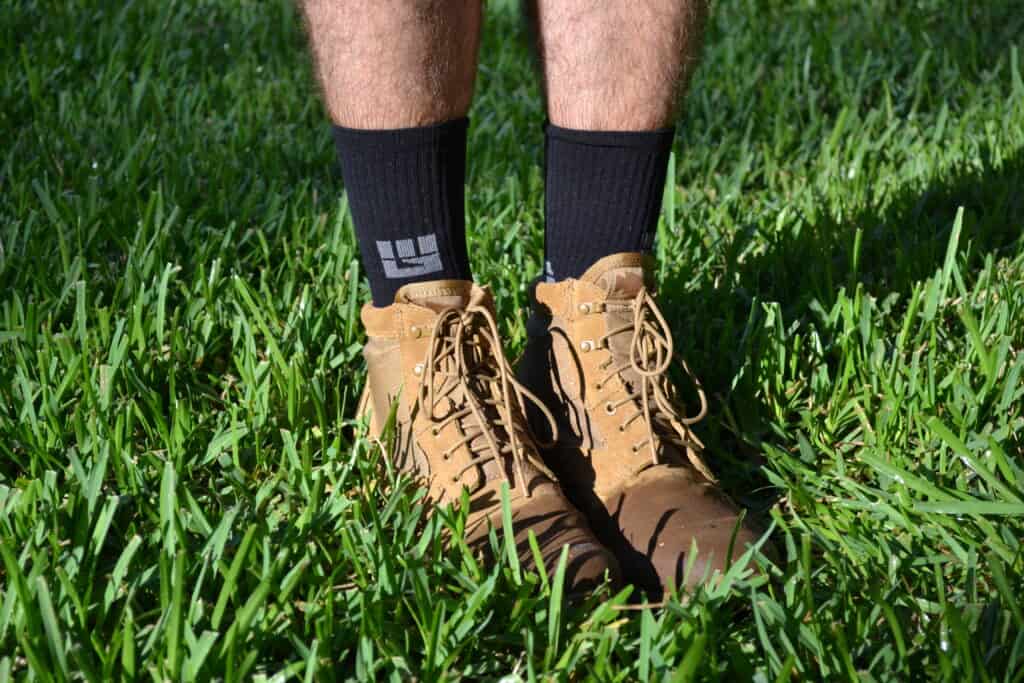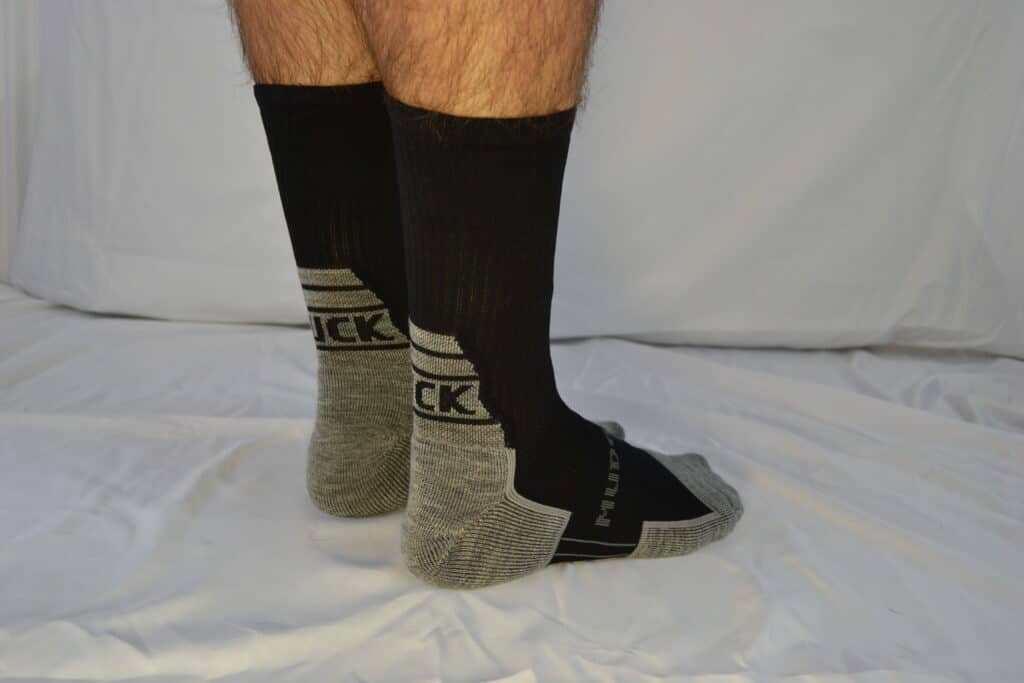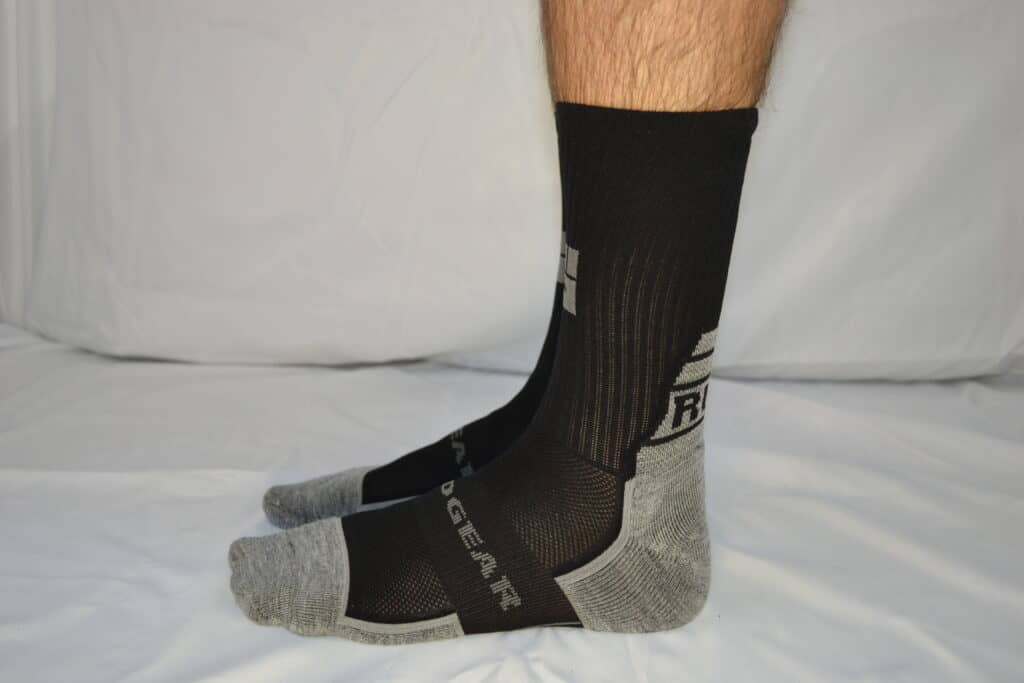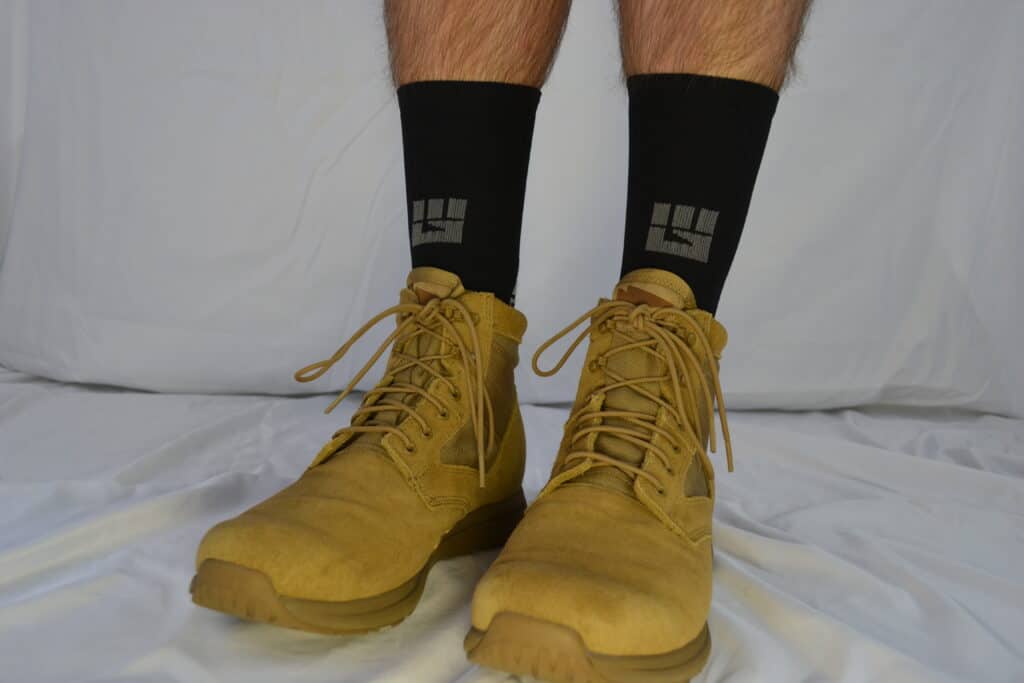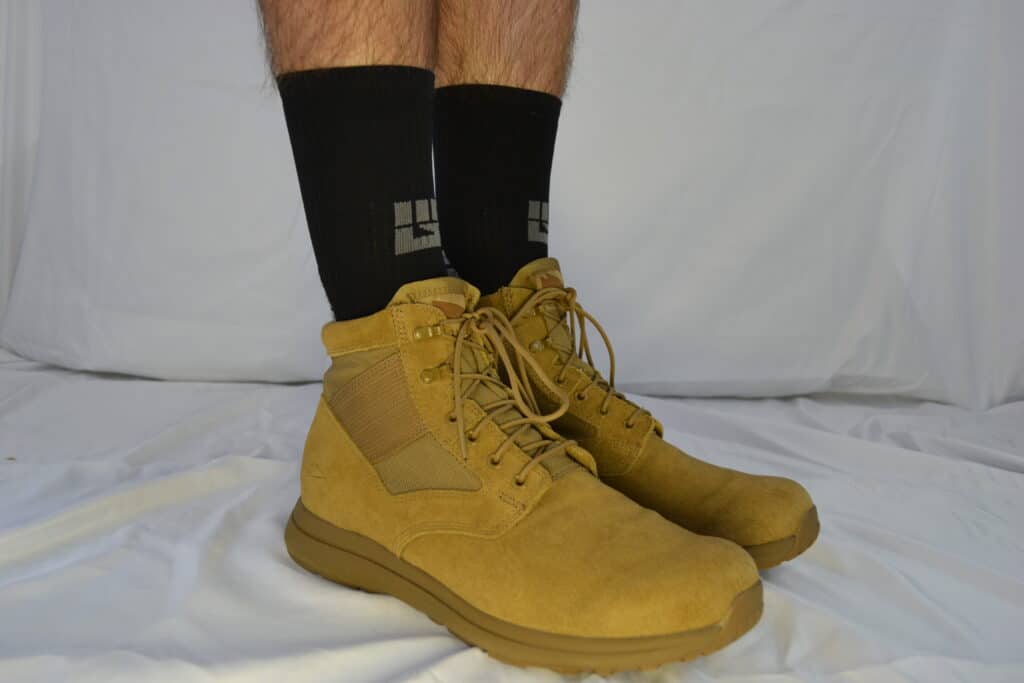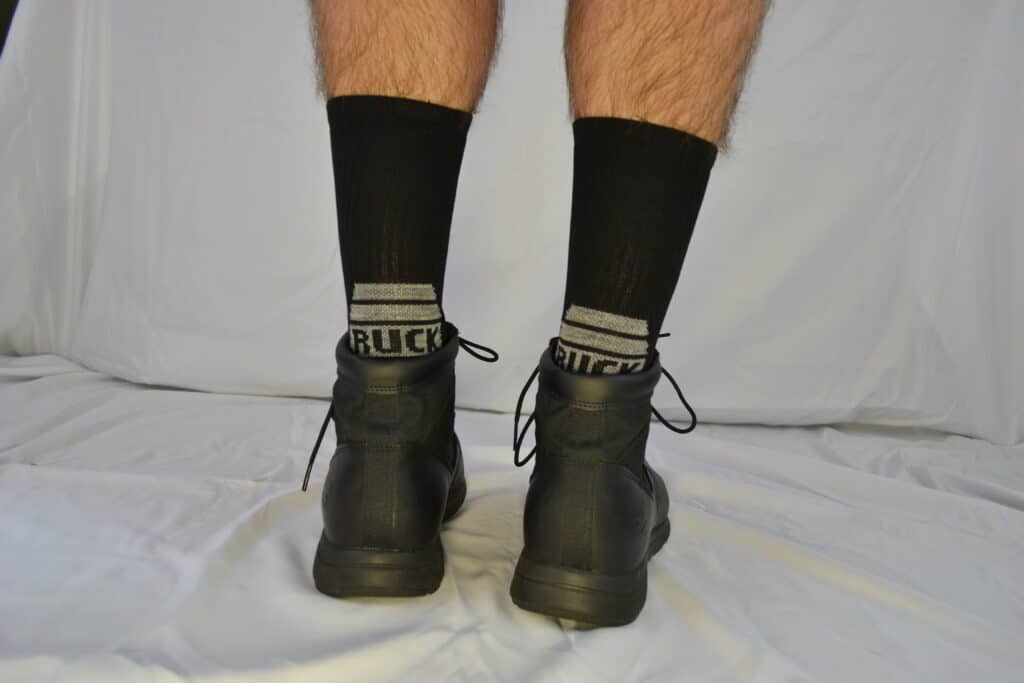 We put these through some real mud – and they lived up to their name.
This was an 18 mile ruck march through swampy trails that varied from dry to calf deep water – and lots of mud, of course.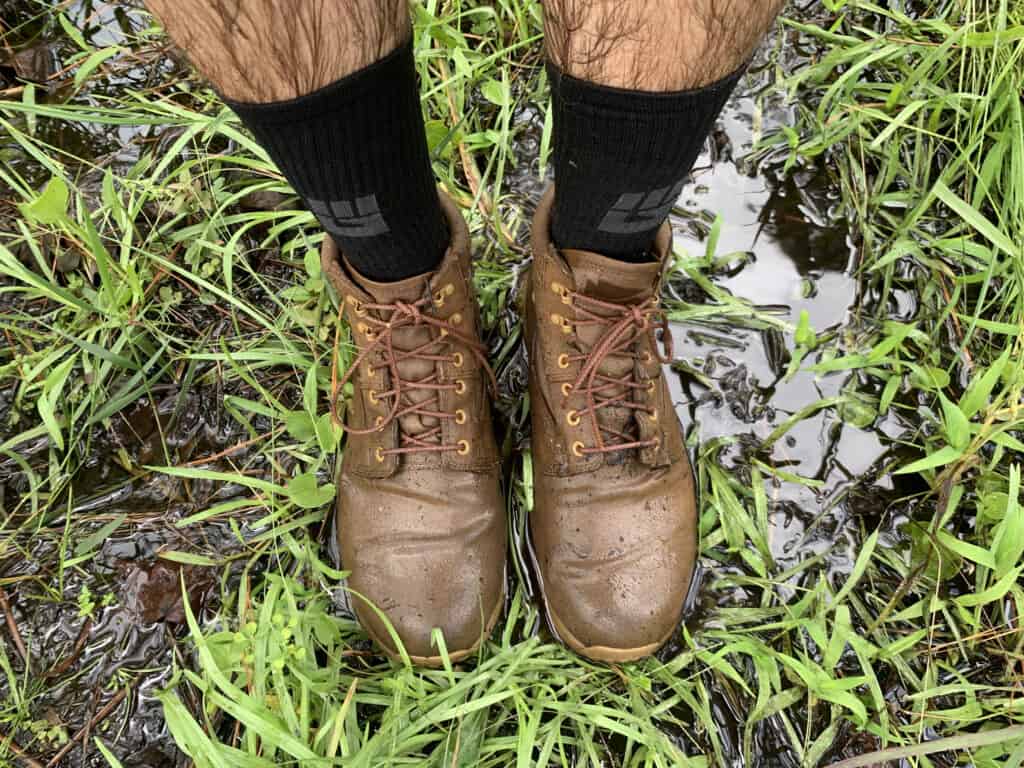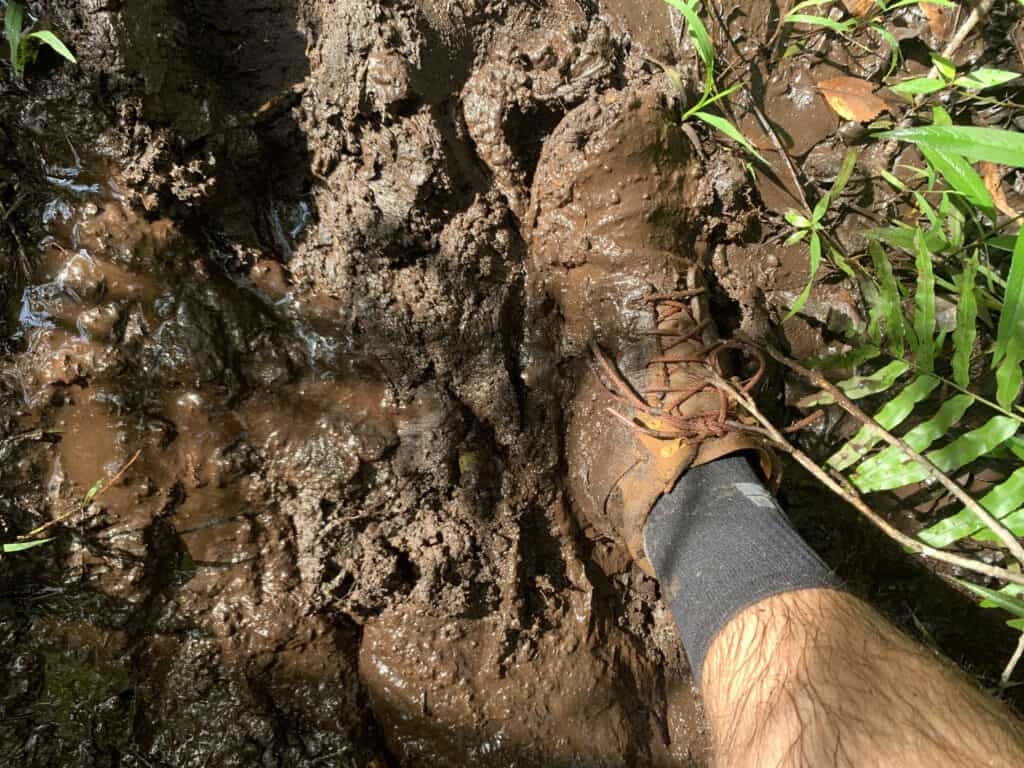 Darn Tough – Hiker Micro Crew Cushion Review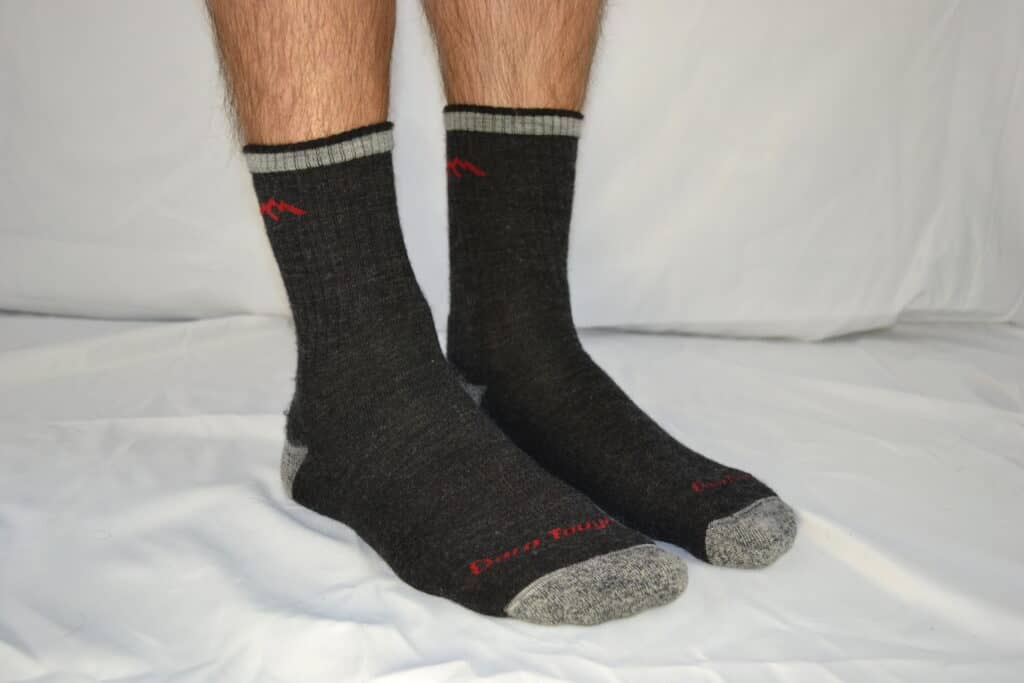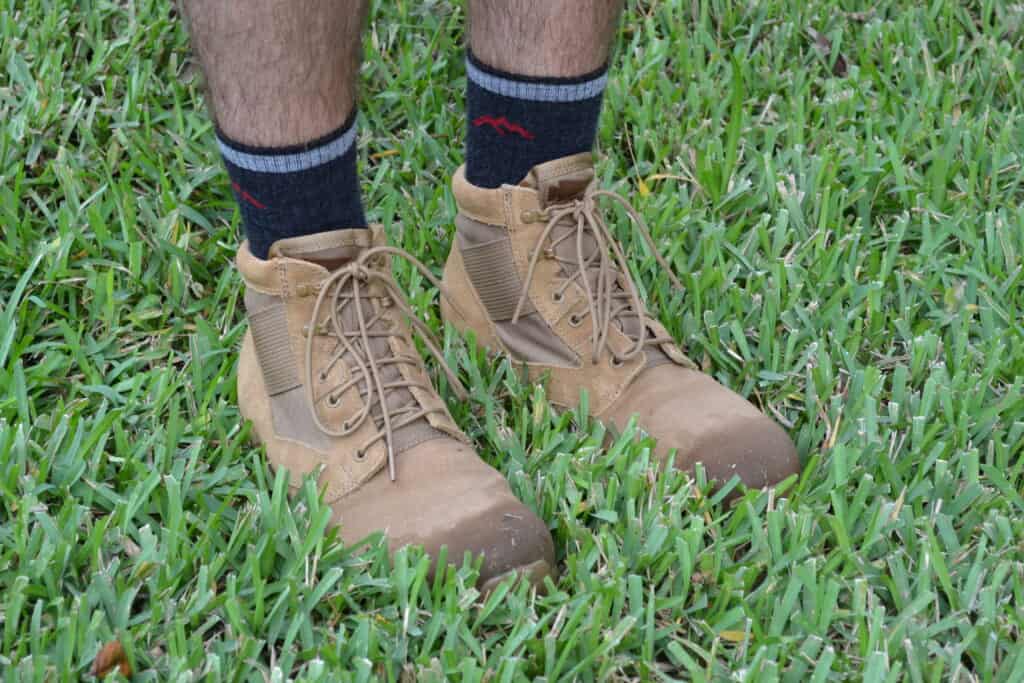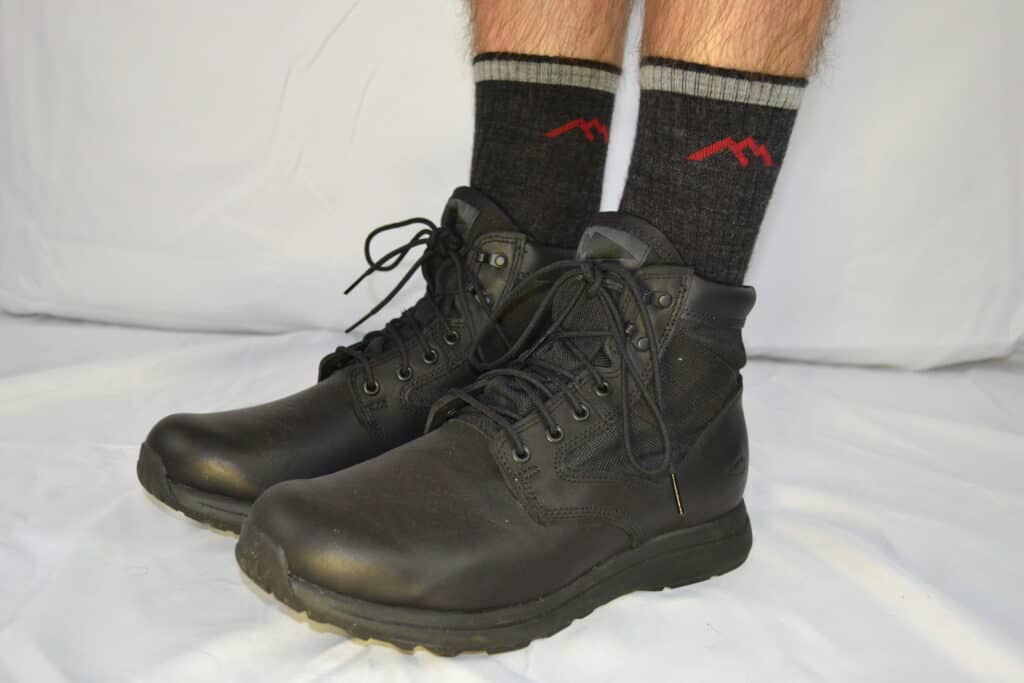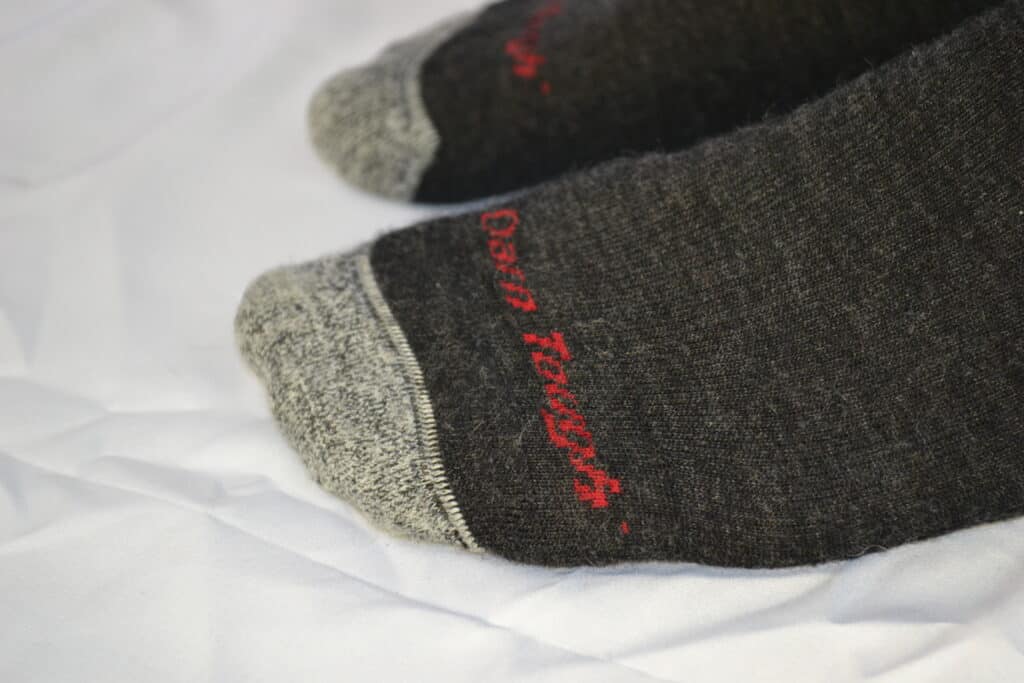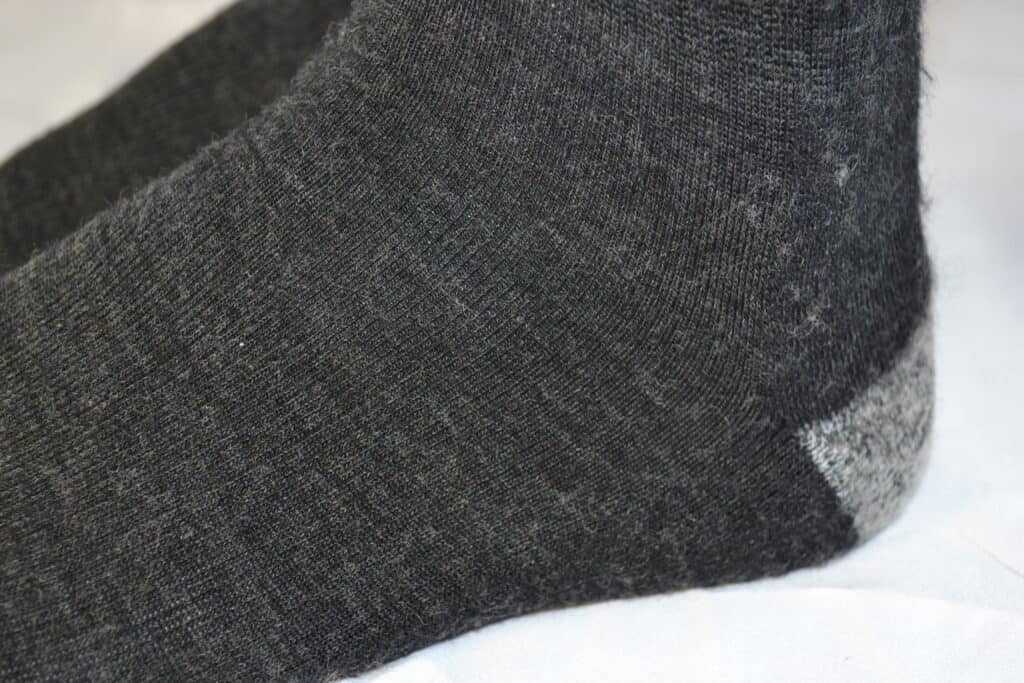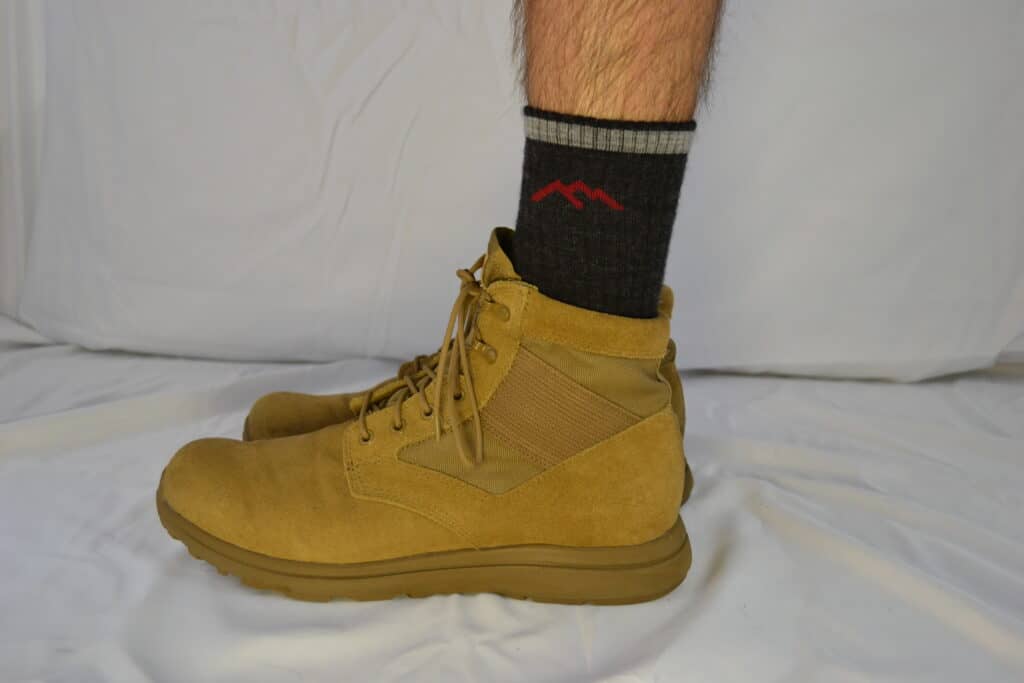 How do these do when wet?
I had these on for a 10 mile/30 lb ruck march after a stormy, rainy day.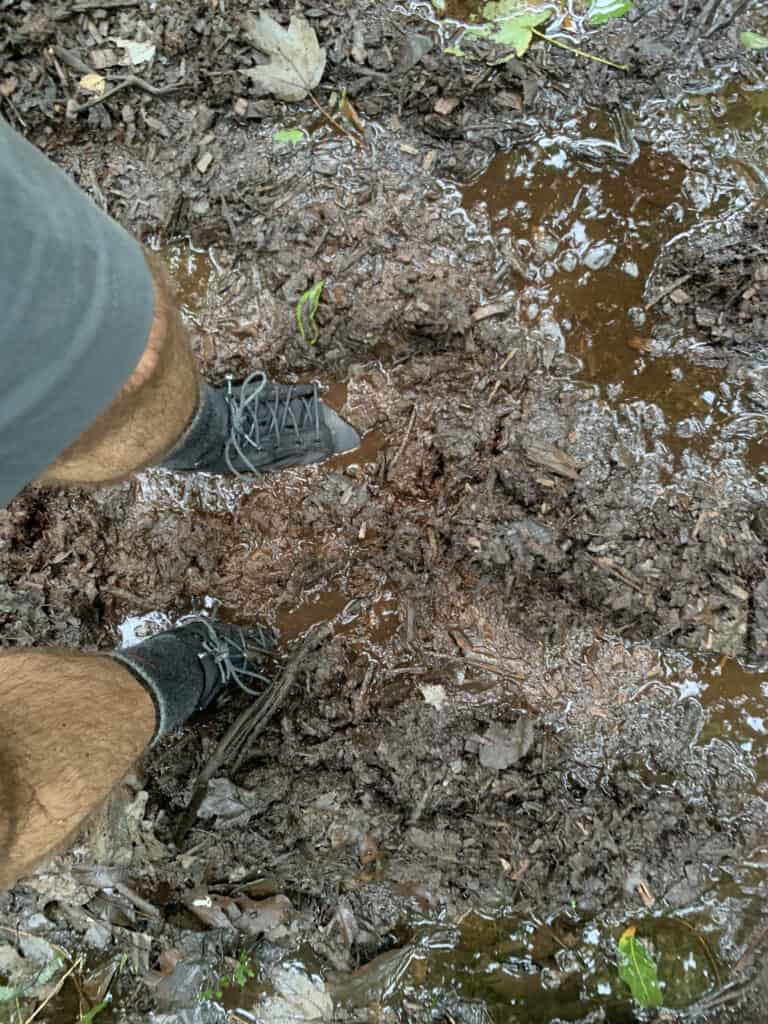 A few places on the trail, I had to go full immersion.
While having wet socks isn't fun – there were really no problems on the return trip back home (which was about 2 miles.)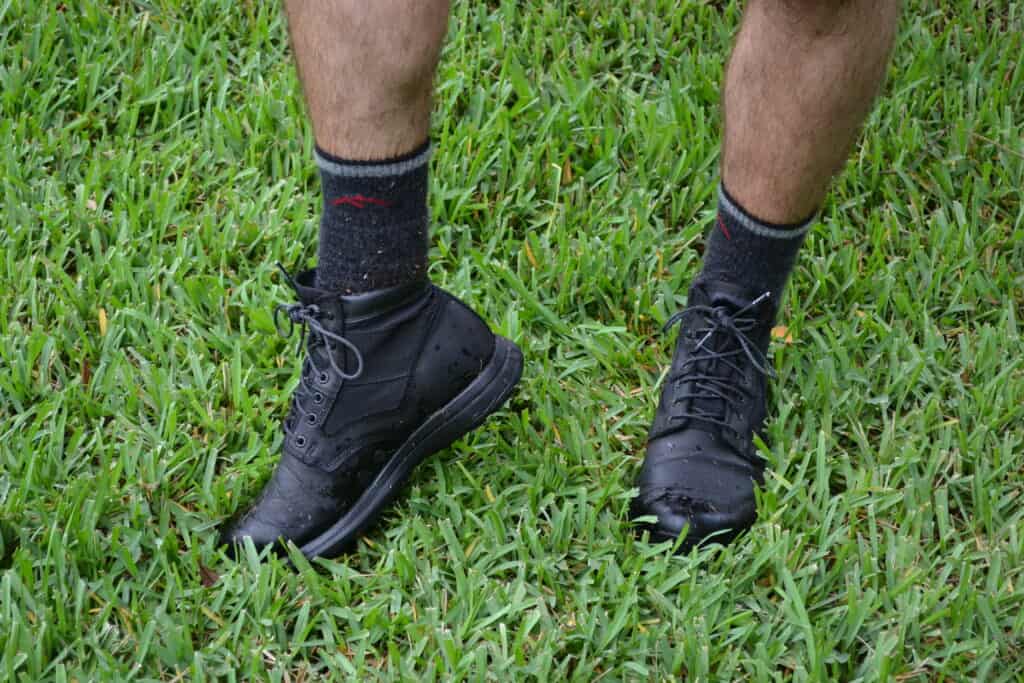 Darn Tough – Hiker 1/4 Sock Cushion Review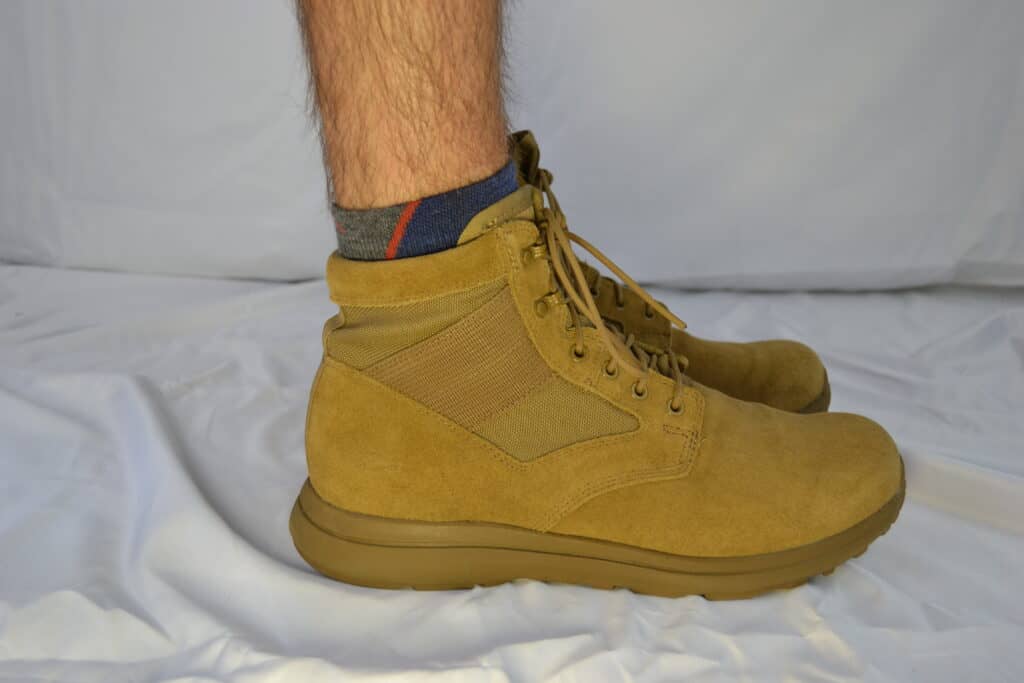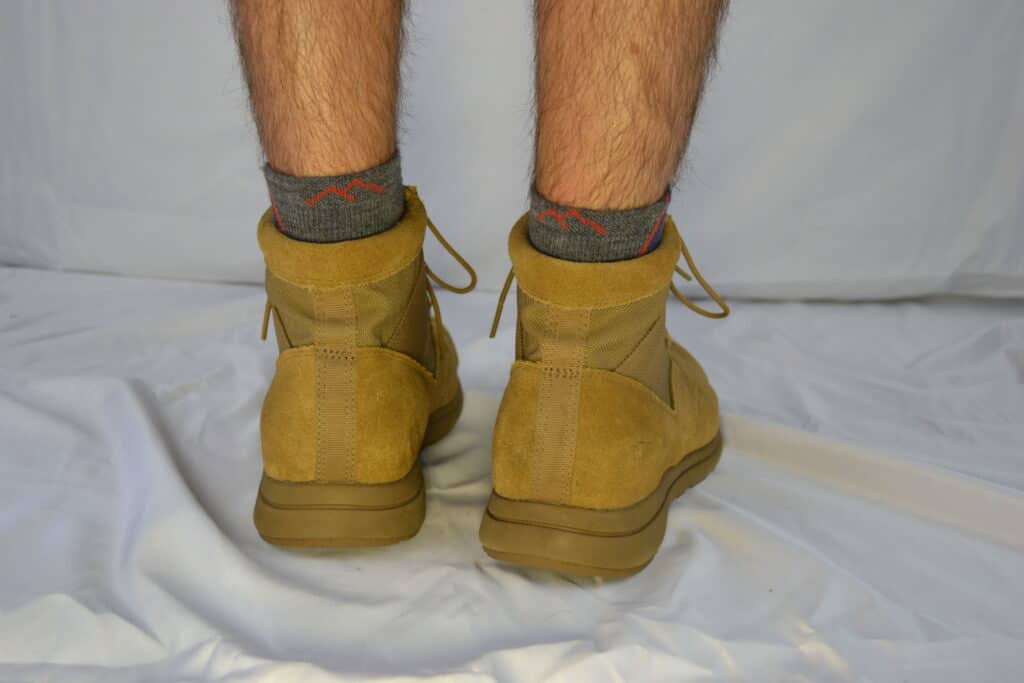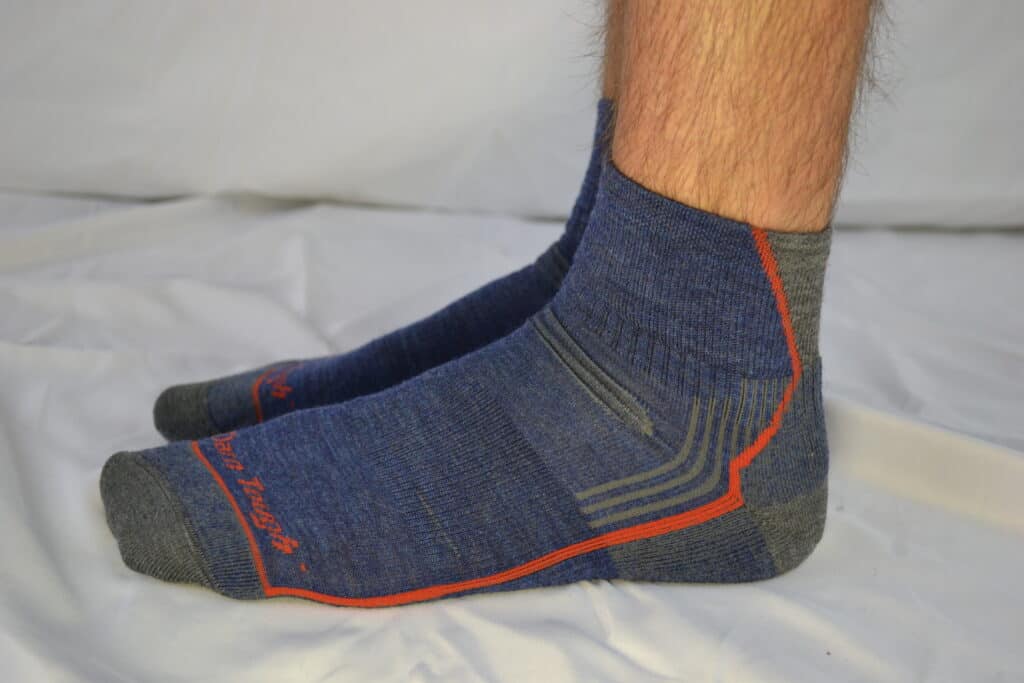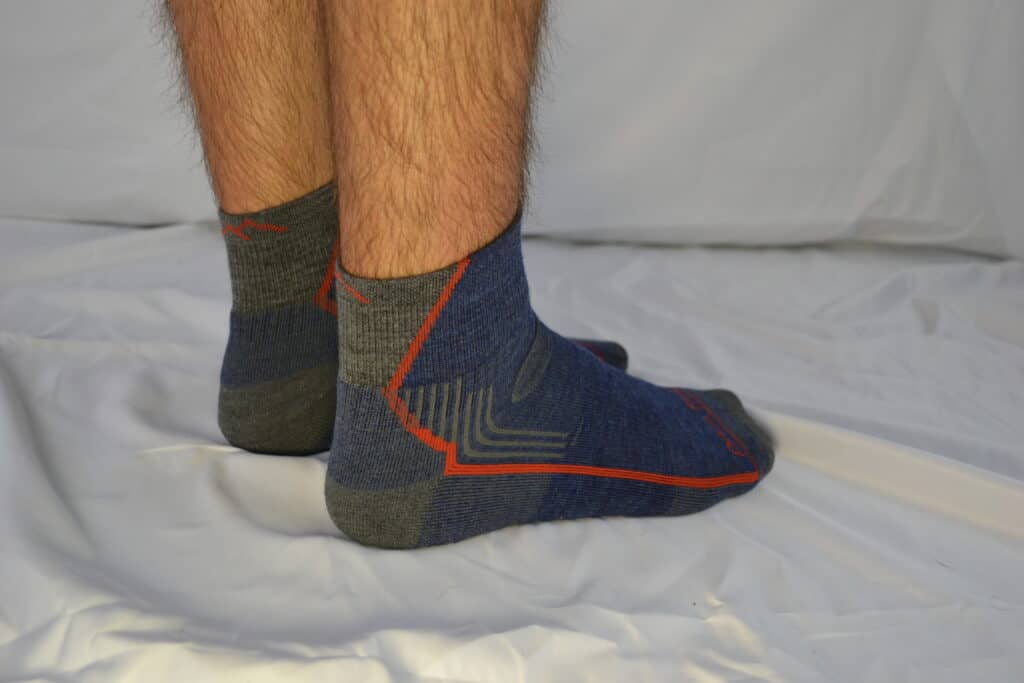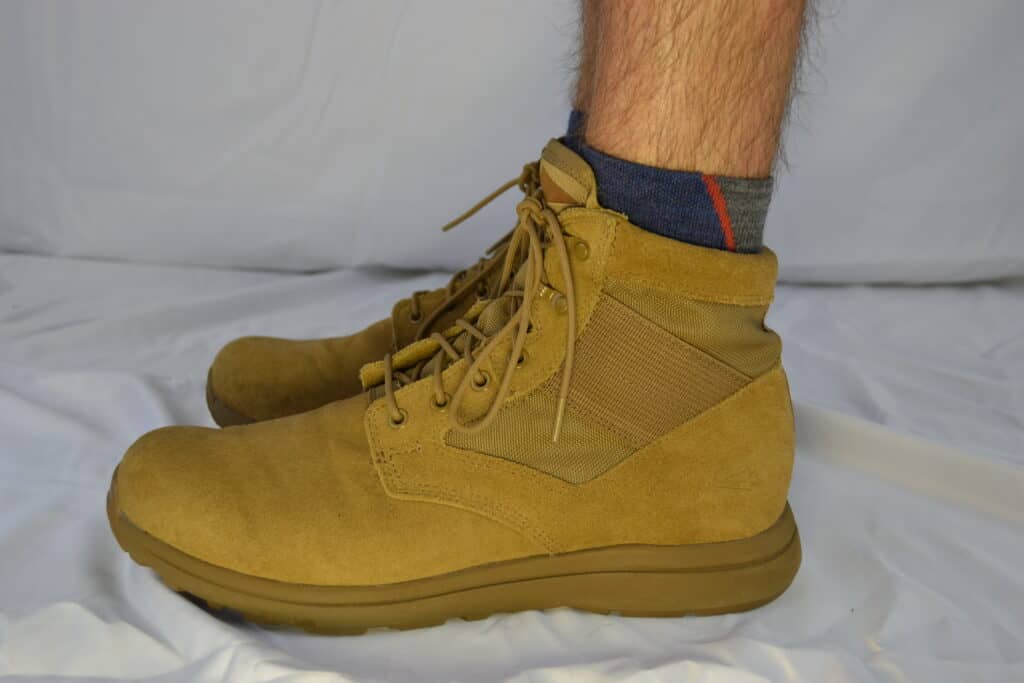 Here they are on a muddy ruck march. The socks did well.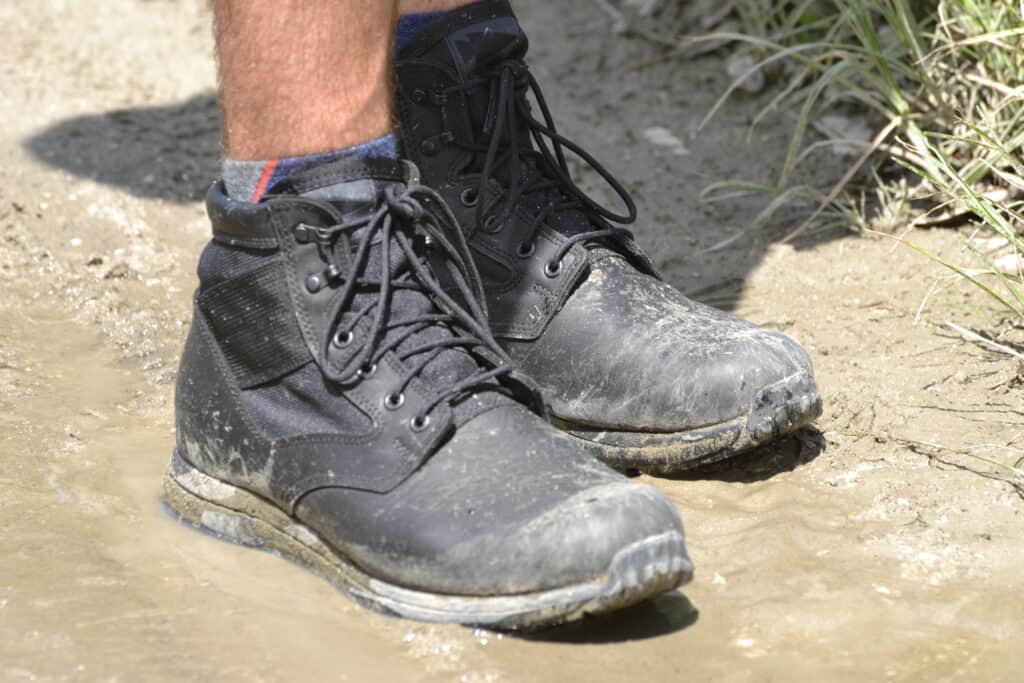 Darn Tough – Hiker Boot Sock Midweight with Cushion Review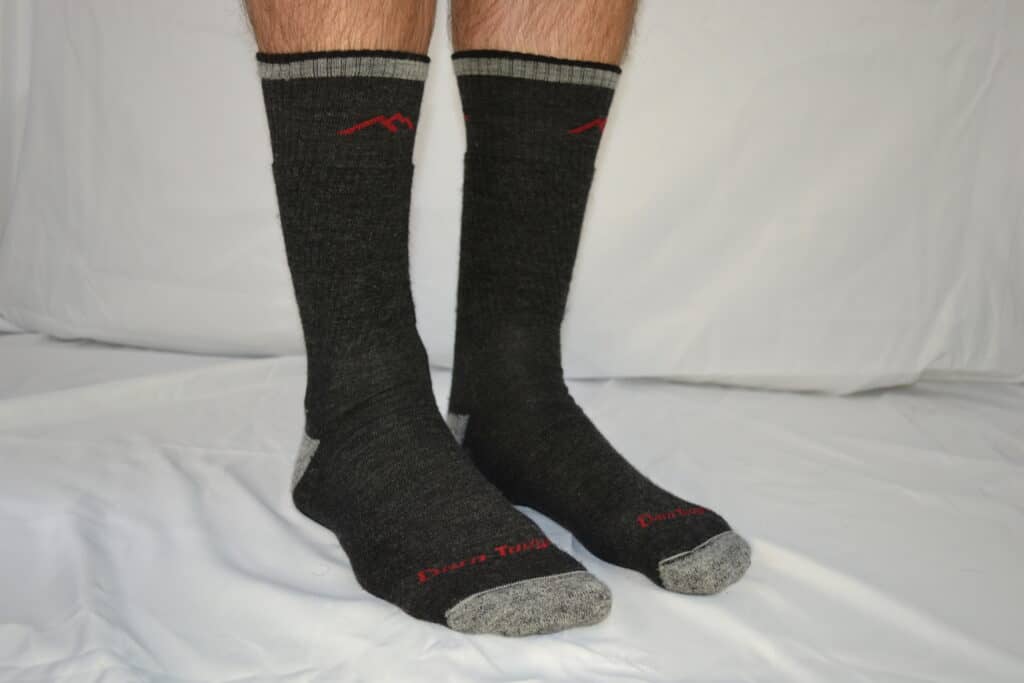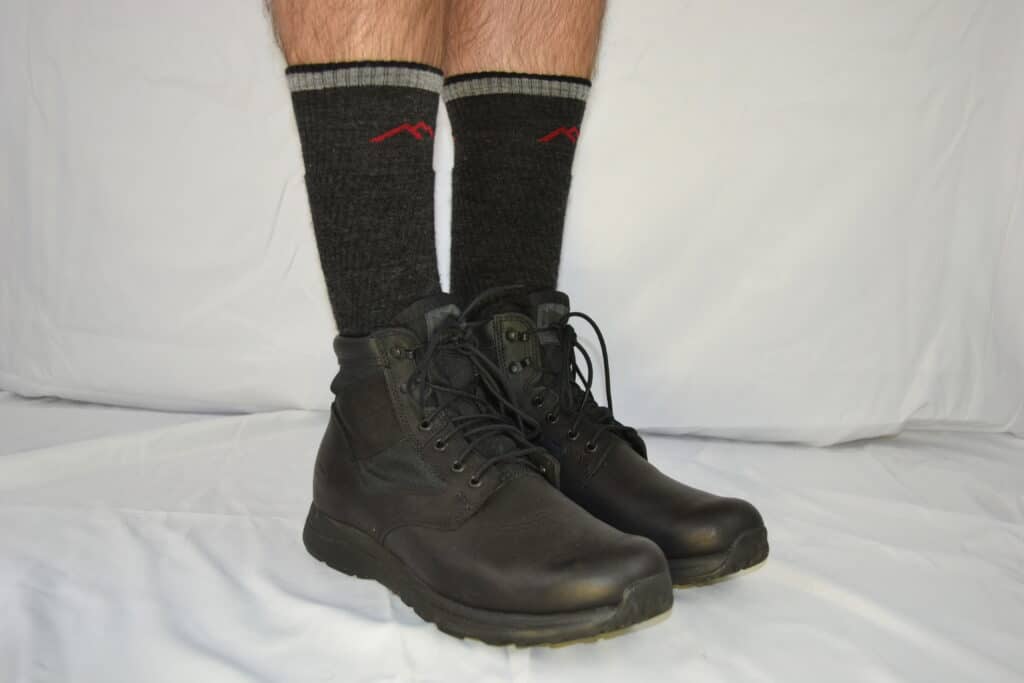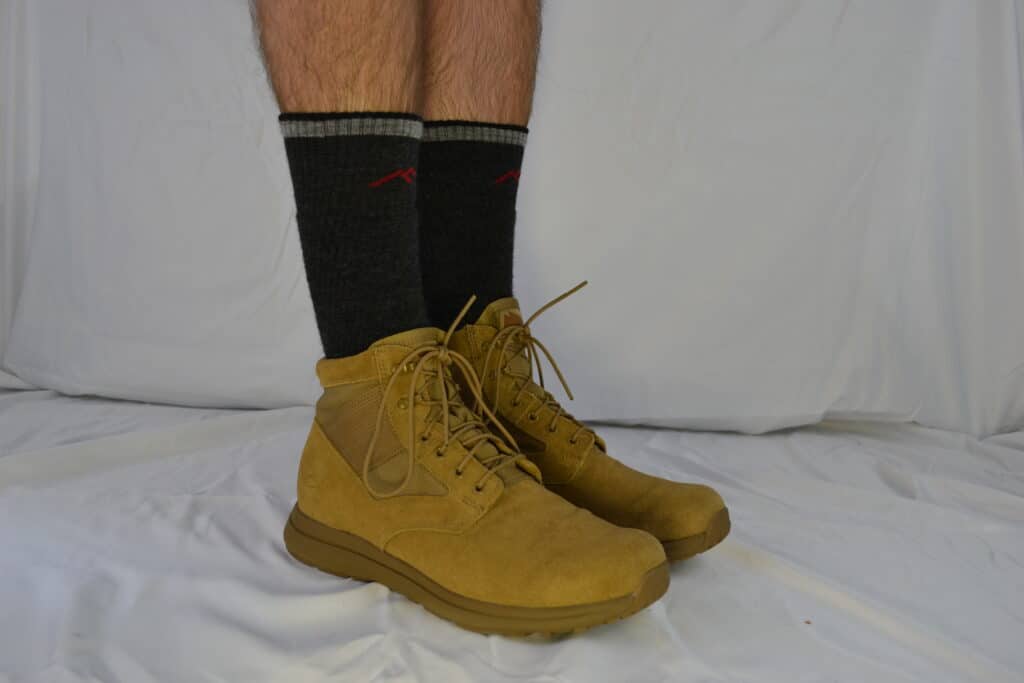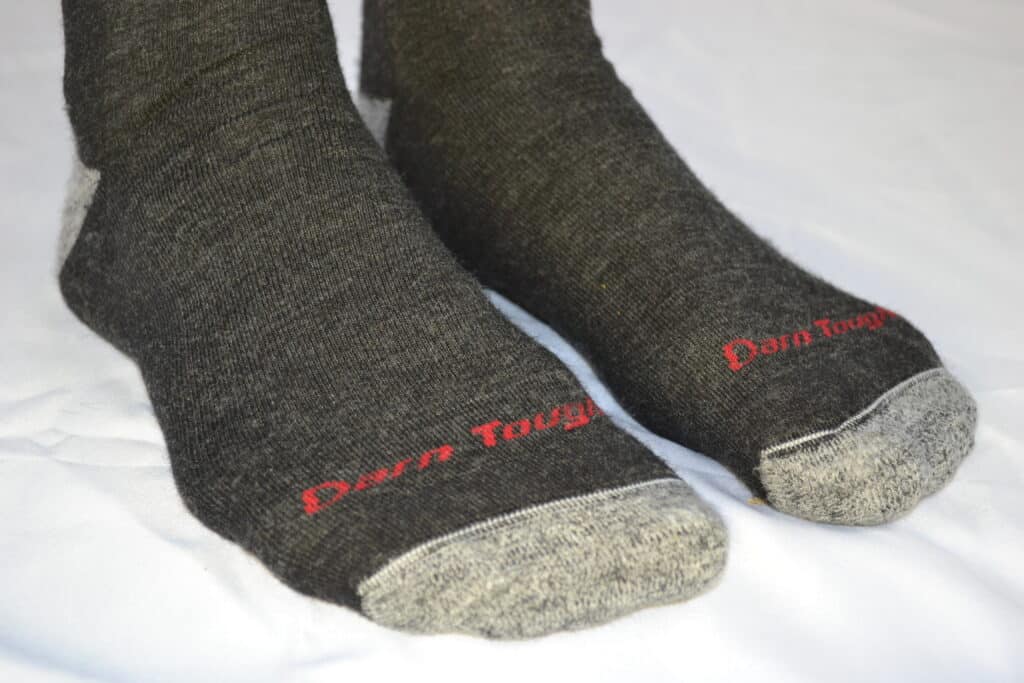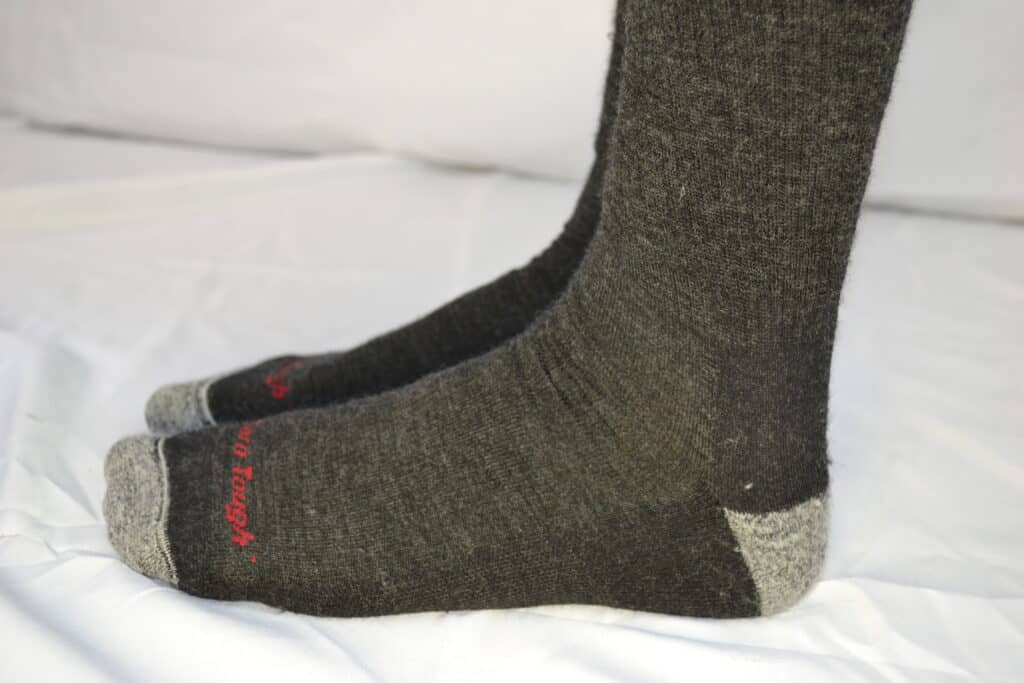 Best Rucking Socks – How About a Trail Running Sock?
During our testing for the best rucking sock we also tried various trail running socks.
Our findings were that trail running socks are fine – with trail running shoes.
They aren't a stellar match for boots – and not in particular for the GORUCK MACV-1 – our preferred rucking boot.
Trail running socks assume you've got the tighter closer fit of a trail running shoe.
As such there is a little too much movement within the boot.
Trail running socks also don't come up very high – although this isn't a show stopper, as shown with the MudGear Trail Running Sock and MACV-1 boot here.
All things considered, Trail Running Socks pair up nicely with tighter fitting Trail Running Shoes – but weren't a good match with boots.
Boots need more material on the top of the sock to ensure a closer fit.
Best Rucking Socks – How Did We Test?
I did a number of short to medium ruck marches.
Average distance was just slightly over 3 miles (and sometimes 4.5 miles), and using a 20 lb or 30 lb ruck plate – with a GORUCK 15L Bullet ruck, and GORUCK MACV-1 lightweight jungle rucking boots (both Coyote Suede 6″ and Black 6″.)
Times varied, but my best was 51 minutes.
I also did longer ruck marches up to 15 miles (with 30 lbs.)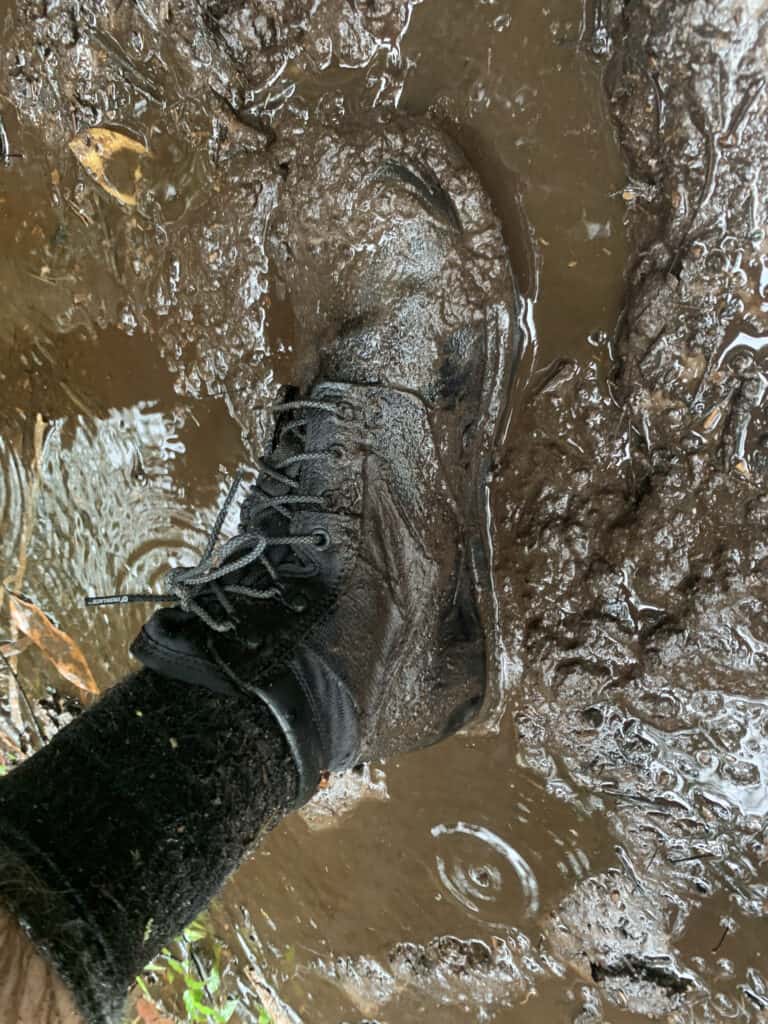 These tests were conducted in July, August, and September 2020, in Florida (HOT and HUMID).
I also wore the MACV-1 with these socks for my review of the GORUCK SRT program. This program is more focused on PT-style exercises rather than long distance rucking.
(Tests are still underway)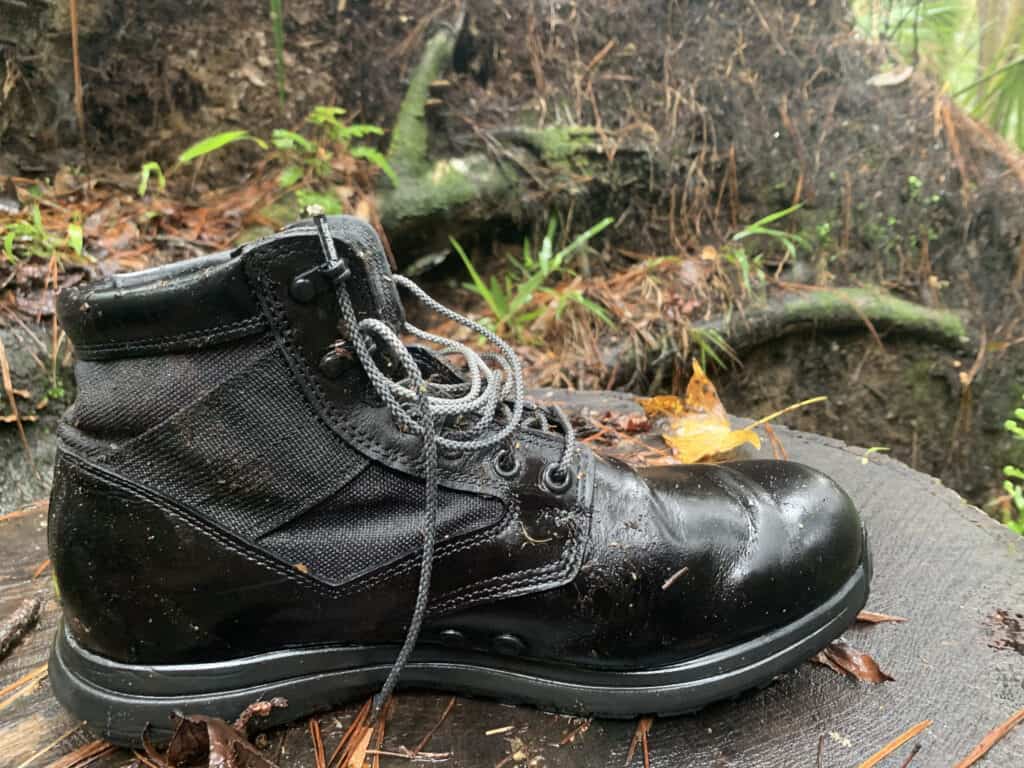 Best Rucking Socks – Cheap Socks?
Did I only test premium, expensive socks?
No. Here's the "Outdoor Vintage" sock from Walmart. Available in a 4-pack for about $24.
It looks like a hiking sock, but the performance was abysmal.
I wore these on a 10K ruck march with 30 lbs (2 hours time) and developed a hideous blister – that took 5 days to heal afterwards.
These socks immediately went into the trash can upon my return to home base.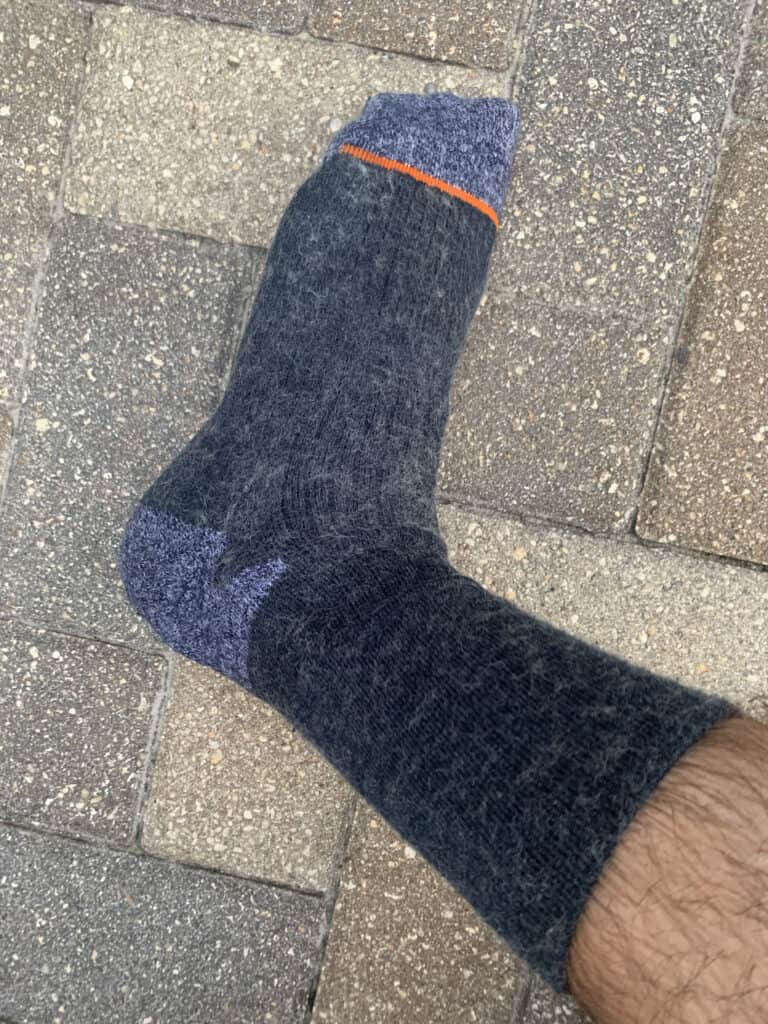 Cheap socks ain't worth it.
7 days after that fiasco I re-did that same march , with a Darn Tough boot sock.
I went 20% further (12,000 meters) faster, and with the same weight (30 lb ruck plate.)
Best Rucking Socks – In Summary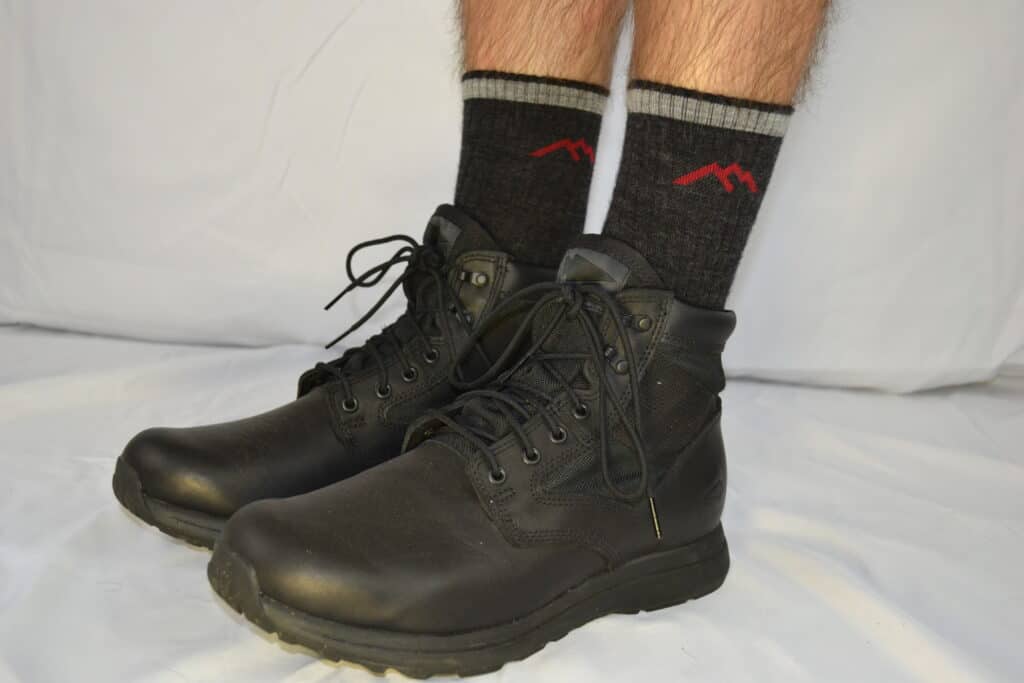 Photo Credits
Some product photos on this page are property of the manufacturer.
This website is not affiliated or associated with CrossFit, Inc. CrossFit is a registered trademark of CrossFit, Inc.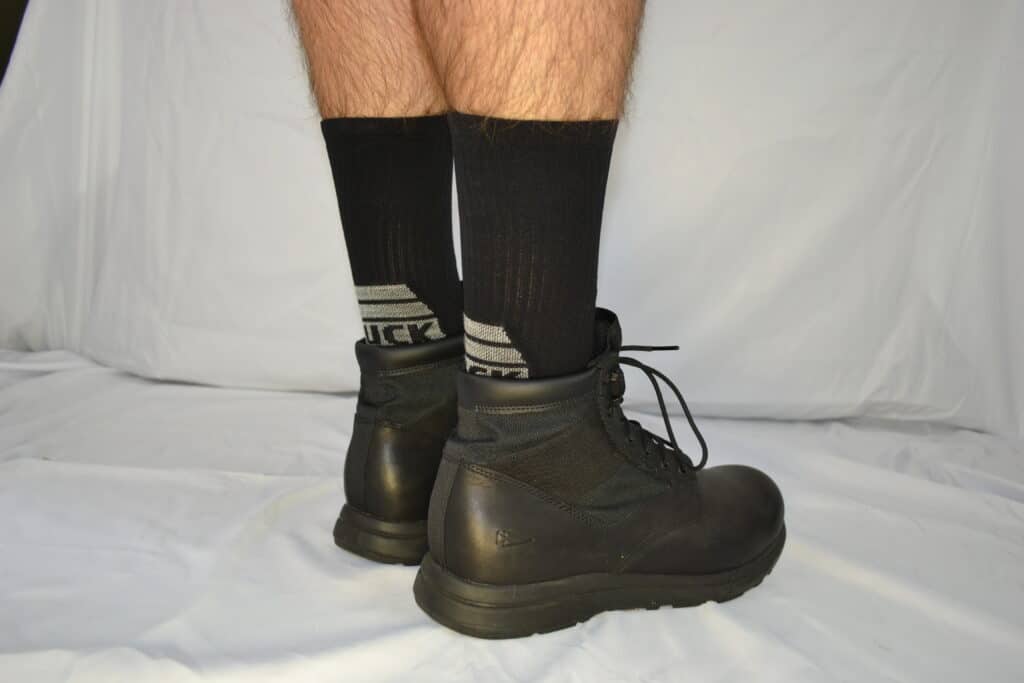 Affiliate Disclaimer
We are an affiliate of Darn Tough, Mudgear, and GORUCK. If you buy socks or ruck gear after clicking the links in this article, we receive a small commission at no extra cost to you. This helps us to bring you in-depth information and content on this training gear.