Are the current Nike Metcon 5 styles (Nike calls them "colorways") too tame for you?
Then feast your eyes on the Nike Metcon 5 AMP in Black / Fire Pink / Green / Strike Blue Fury.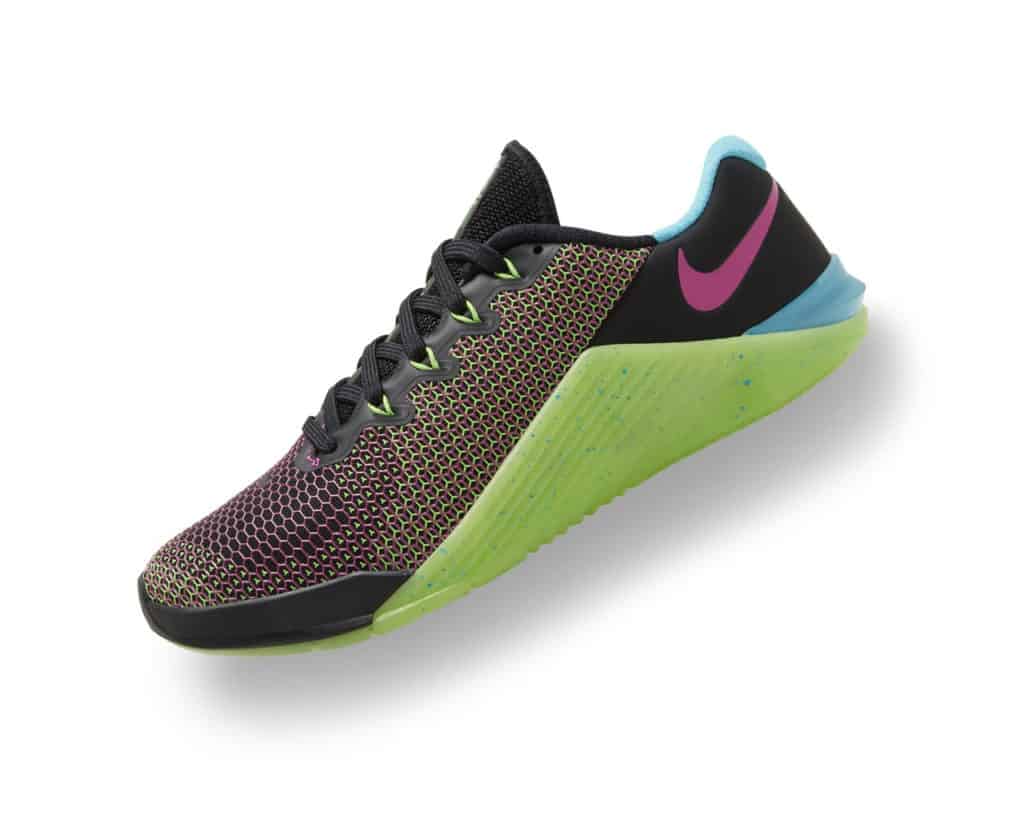 The Nike Metcon 5 AMP is a colorful addition to the Nike Metcon 5 line of shoes.
These shoes are popular for expanding the boundaries of the modern cross-training shoe performance.
Thanks to the ultra stable heel and outsole they offer increased stability for weightlifters , but still have greater flexibility in the forefoot for runners.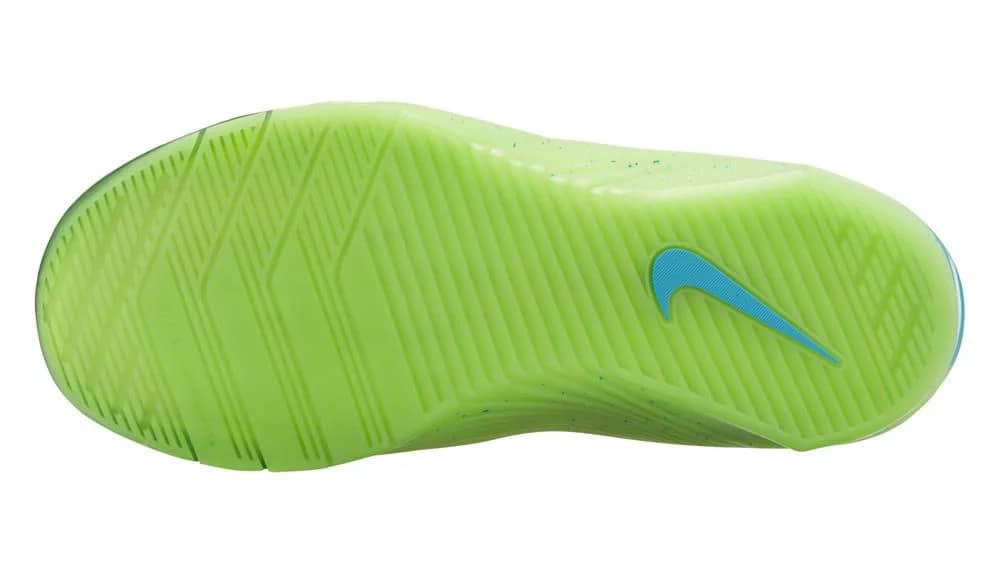 CrossFit shoes also need to be tough. The Nike Metcon 5 uses durable, haptic 3D print on the mesh upper that will offer superior durability- especially in the high-wear areas.
This is because the print is applied more densely in the areas that get the most wear – like on the edges of the toebox, for example.
And hey – guess what? The Nike Metcon 5 actually has a padded tongue now (The Nike Metcon 4 and Nike Metcon 4 XD had the most minimal tongue padding of any shoe available for CrossFit.
One of the biggest features in the Metcon 5 is the new dual density midsole.
That's the part that goes inside the shoe – and separates your foot from the outsole.
It is "dual density" because it provides 10% firmer foam in the heel as compared to the forefoot.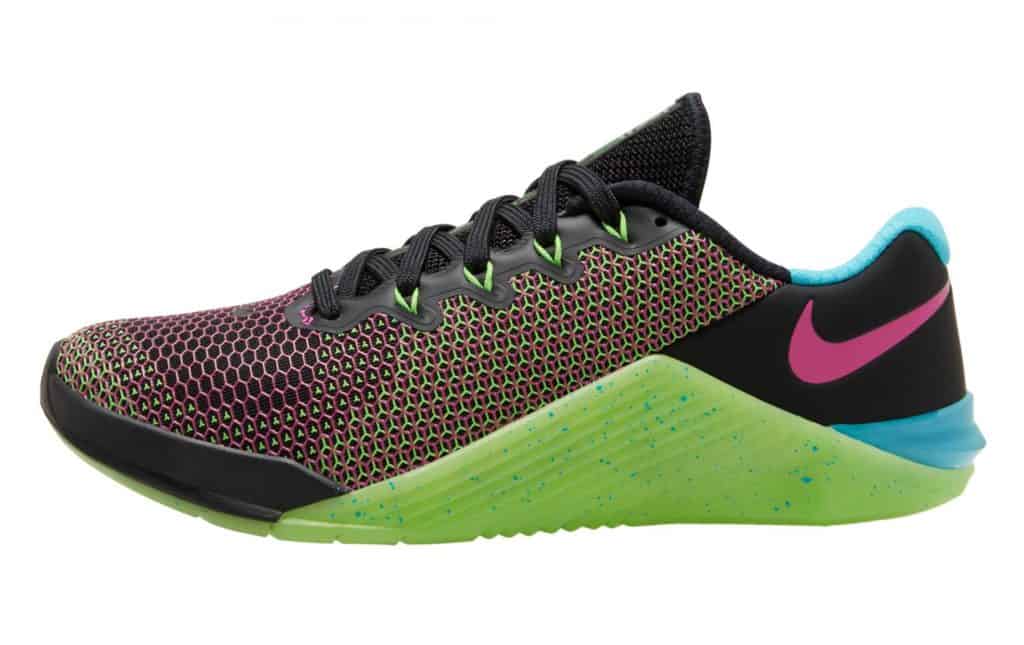 This let's you lift heavy (stability under load) and still have explosiveness in running, jumping, box jumps, and more. The rubberized rope wrap is also huge on the Nike Metcon 5 – this shoe should be the king of rope climbs. The rope wrap aids in adding grip on rope climbs and a smooth glide on the descent.

There's also a plastic TPU heel clip to cut down on friction for HSPUs – Hand Stand Push Ups.

Finally, in the shoe's outsole (or sole), Nike has utilized a unique directional traction and a slightly wider, angled heel (it is diamond shaped) to prevent slippage and to ensure traction.

Heel to toe drop (the height difference between your heel and your toes) is 4mm – as it was in the last iteration of the Metcon shoe.

Want more heel to toe drop? A set of removable polyurethane Hyperlift wedges are included. You simply drop these into the heel area and they will give weightlifters an additional 8mm of heel to toe drop (for Men) – or 6mm for Women's shoes.

What's the benefit of this? More heal to toe drop means less ankle flexion is needed so you can more easily get under heavy weights.

(Just picture the sky-high heel on a "lifter" like the Romaleos 4 – that's the same idea.)

Specifications:
Men's and Women's Cross-Training Shoe
Dual Density, Drop-in Midsole – Extra firm in heel for stability on heavy lifts but still soft in the forefoot for cushion
Rope Wrap – Textured rubber wraps up the mid-foot for durability during rope exercises
Haptic 3D Print Upper + Extra Padded Tongue and Breathable Sandwich Mesh
Removable Hyperlifts (wedges) raises offset (heel to toe drop) from 4mm to 12mm (Men's) or 10mm (Women's)
Directional Traction for max grip
TPU Heel Clip for side-to-side stability
Color: Black / Fire Pink / Green / Strike Blue Fury