Nike has launched a new colorway of the Nike Metcon 5 for 2020 : Black/Green Strike/Blue Fury/Fire Pink
This is a radical looking CrossFit training shoe.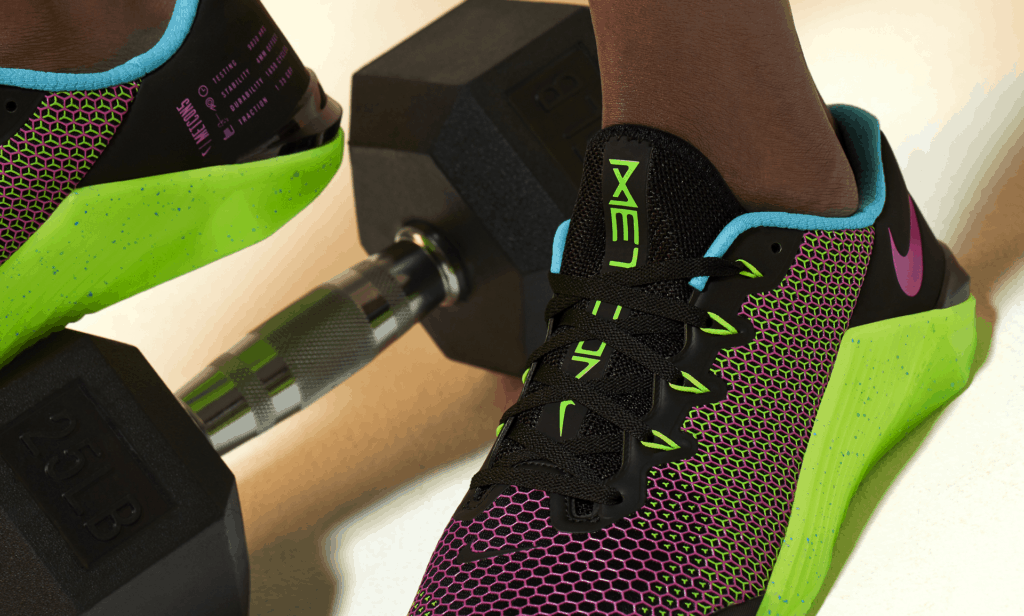 But it has all the features you expect in the Metcon 5.
The Metcon 5 is built for strengh (weightlifting) and speed.
Like all the Metcon 5 line, the AMP edition gives you stability for heavy lifting thanks to it's stiff heel and midsole. But there's still traction for sprints, jumps, rope climbs, and more during high-intensity training.
The mesh upper breathability and durability (Thanks to the 3D Haptic Print.)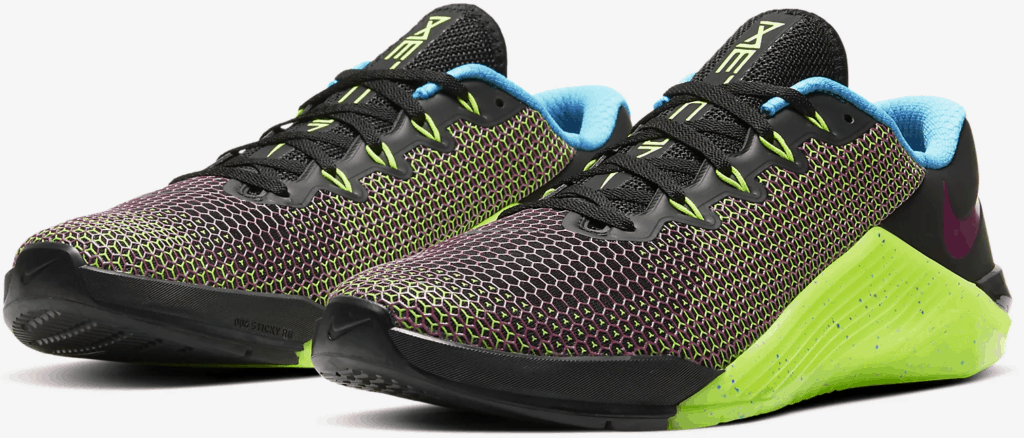 The Metcon 5 is "your secret weapon in the gym".
It's not just an agile CrossFit training shoe for functional fitness – it has strategic stability too.

The heel is low, flat, and wide. Want more heel to toe drop (or "offset")?
Simply drop in the removable Hyperlift insert.
That will give you 8mm (men's – 6mm women's) adds offset to help improve stability for exercises that need it: pistol squats, bilateral squats, wall balls and thrusters.
The extra offset helps minimize ankle flexion – so you can get low and deep on a squat with ease.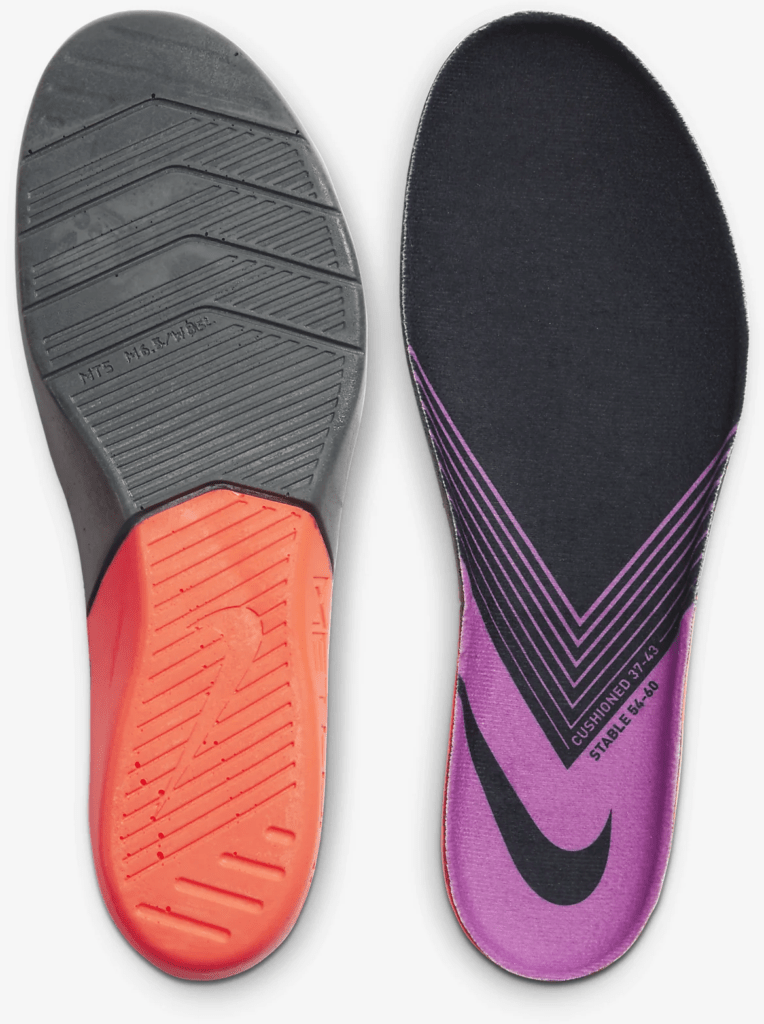 The Metcon 5 also features zoned durability.
The "Rope Wrap" is a rubber sidewall that wraps the outsole up around the midfoot.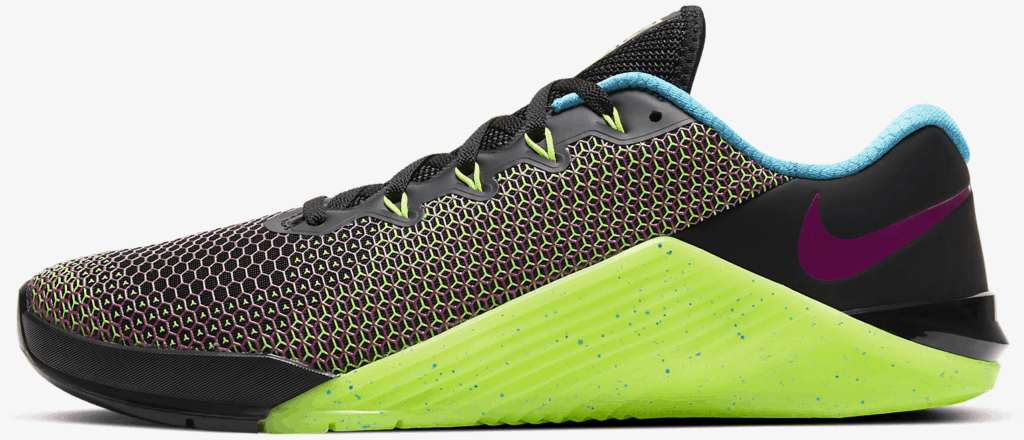 This is great for abrasion-resistance during rope climbs – and grip too.
Rope climbs can SHRED a normal shoe's upper – but not the Metcon 5 – it is made for rope climbs.
Diverse cushioning is also a factor thanks to the dual-density midsole on the Metcon 5.
With more cushion in the forefoot and less in the heel – you can go from heavy lifting to box jumps or burpees with ease.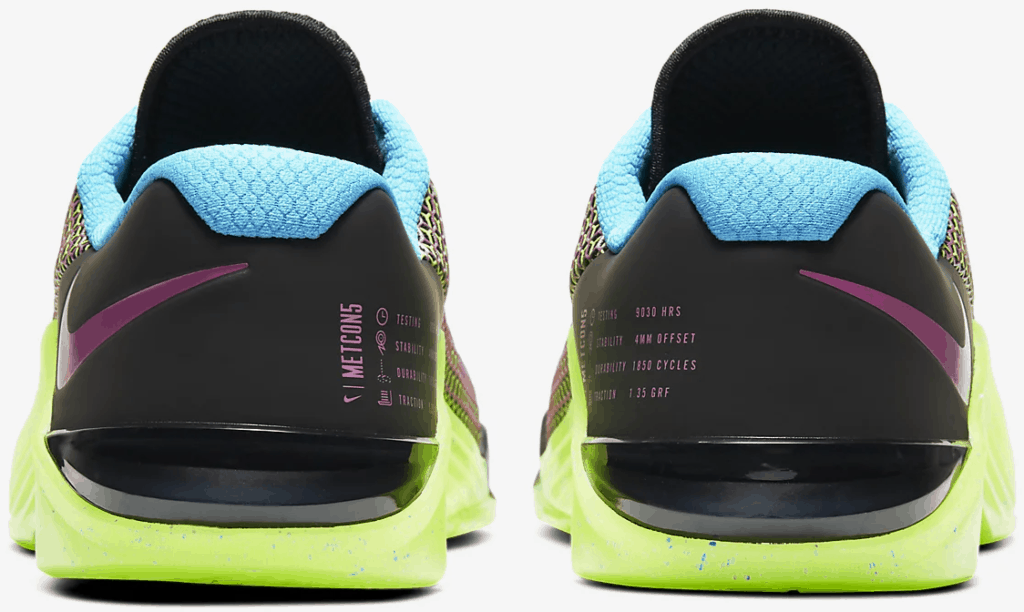 This tuned cushioning is firm in back and dynamic in front – thanks to the dual-density midsole.
(You can even see in the pictures the two distinct zones of foam cushioning.)
That outsole is made from rubber and offers great gym floor traction for agility drills and sled pushes as well.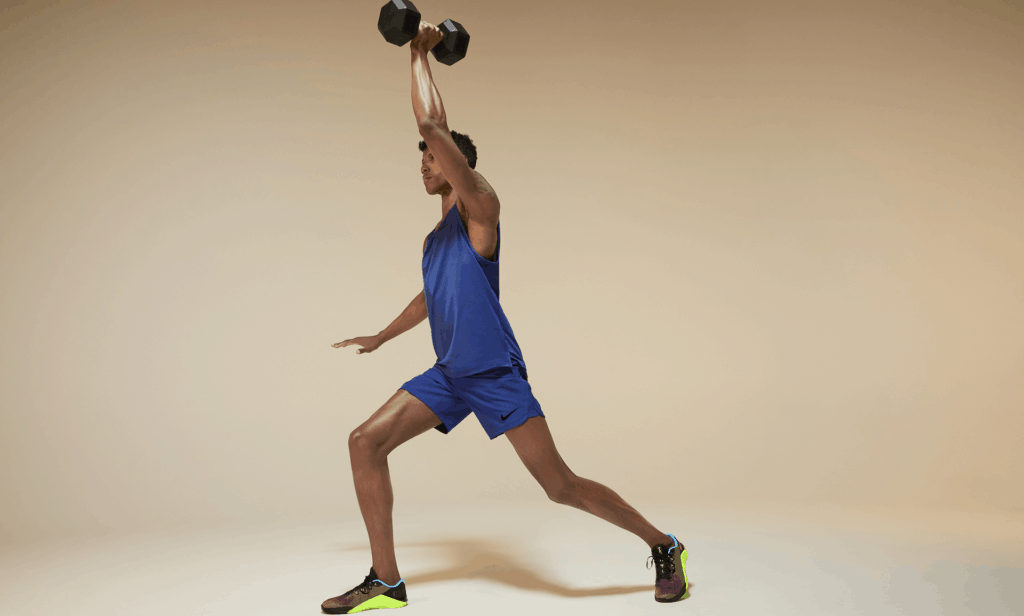 Shown: Black/Green Strike/Blue Fury/Fire Pink
Style: CD3395-046