Doing CrossFit workouts? You probably want the right footwear. Check out these Cross Training shoes for Women.
Running and cross-training are two different kinds of training that need different shoes. But most of us still wear the same pair of shoes for training and even other activities because it is very practical and convenient. But because different shoes have different purposes, you might not get the most out of your training if you are not wearing the right shoes for specific training.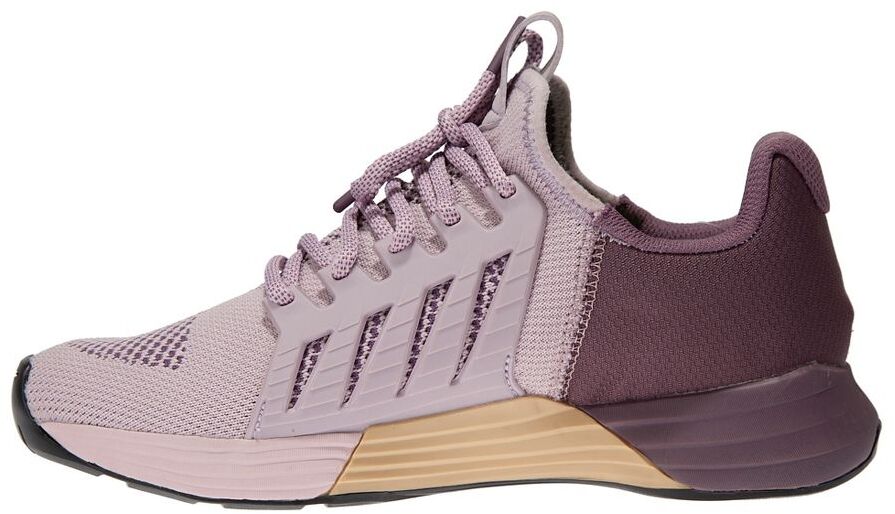 You may want to check out our best CrossFit shoes for 2022 review.
Get the right shoe for your workout, from Road Runner Sports:
Cross Trainers for Women – Overview
The role of a cross-training shoe is to provide support and stability for activities like dynamic, multidirectional movements such as jumping, push-ups, and weight exercises such as squats and lunges. On the other hand, a running shoe's durability, flexibility, and support are needed to guarantee cushioning and comfort when running for miles.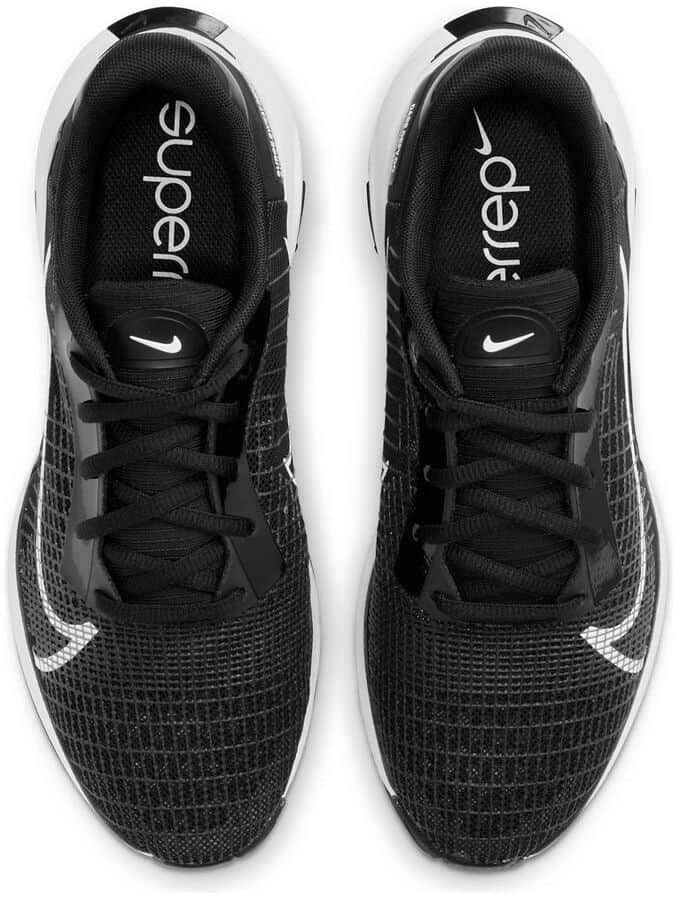 Cross-training shoes must have a heavier but more durable foam in their midsole than running shoes to accommodate multidirectional movements. Their heel should also be made from a firmer material to help keep the foot in place and get the pressure points when you squat and do other bodyweight workouts. They should also have an outer sole with an excellent grip to deliver sufficient traction on different surfaces.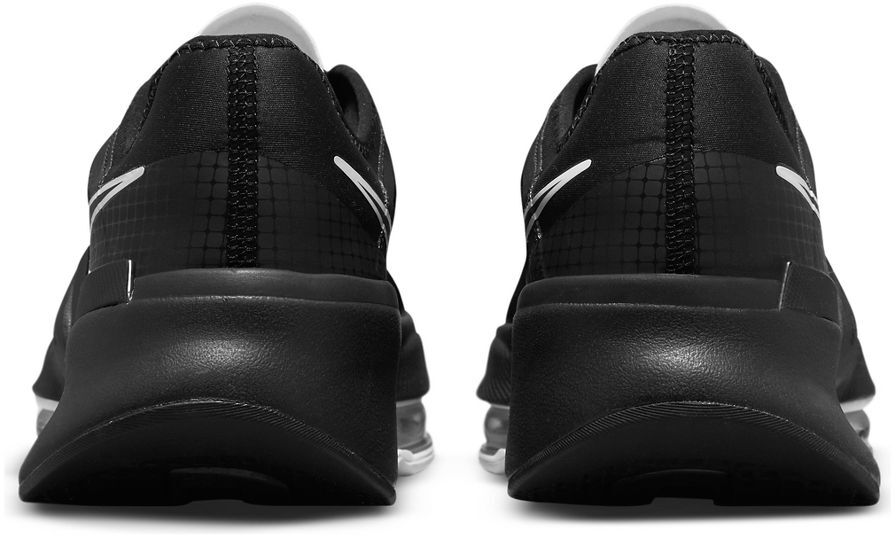 Women's Nike Air Zoom SuperRep 3
The Nike Air Zoom SuperRep 3 has a slimmed-down design with thinner cushioning than its forerunner to keep you light on your feet for boosted speed and agility. The Zoom Air cushioning underfoot keeps you ready for every lunge, step, and jump for increased flexibility.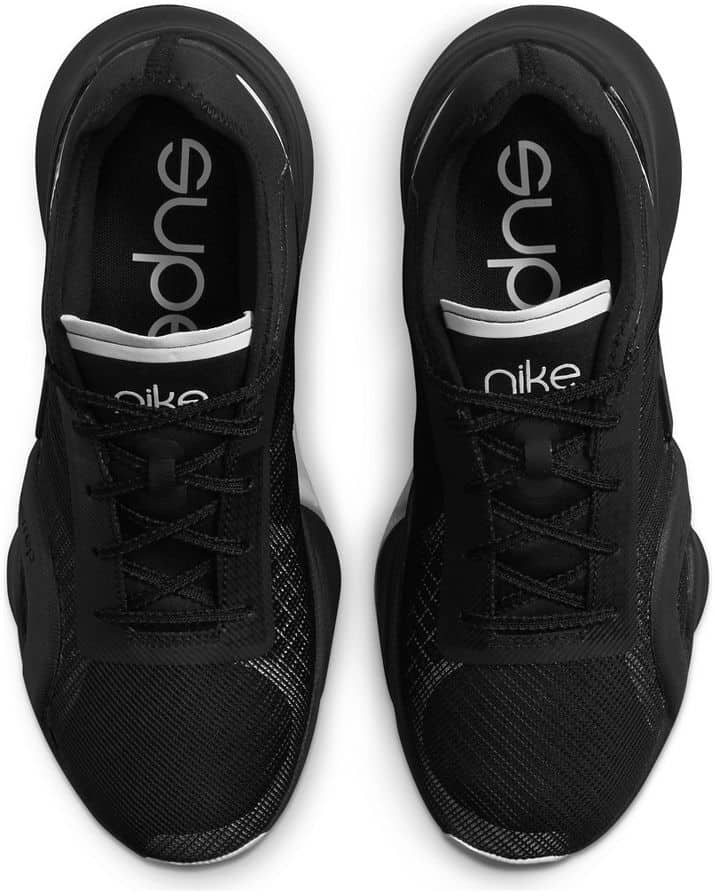 No matter what direction you need to cut, the close-to-the-ground feel and a plate binding the front and back of the sole give added stability. This shoe highlights a brace-like arc with added reinforcements at the heel and sides for upgraded lateral movements like ski jumps or side lunges.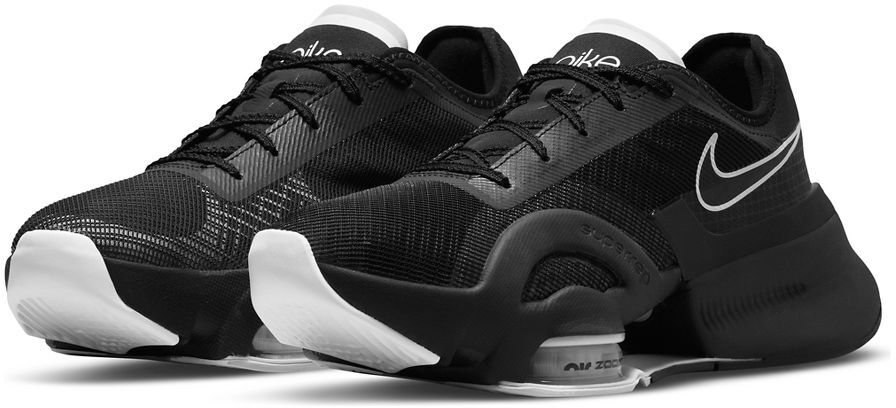 Women's Nike Metcon 7 X
Because of the underfoot pressure mapping of Nike Metcon 7 X, this version is 9% more stable than prior models, with a heel stabilizing plate spreading the weight from side to side and flexing to make cardio intervals comfortable. This shoe is ideal for your most challenging workouts, including high-intensity training, Bootcamp, weightlifting, and running.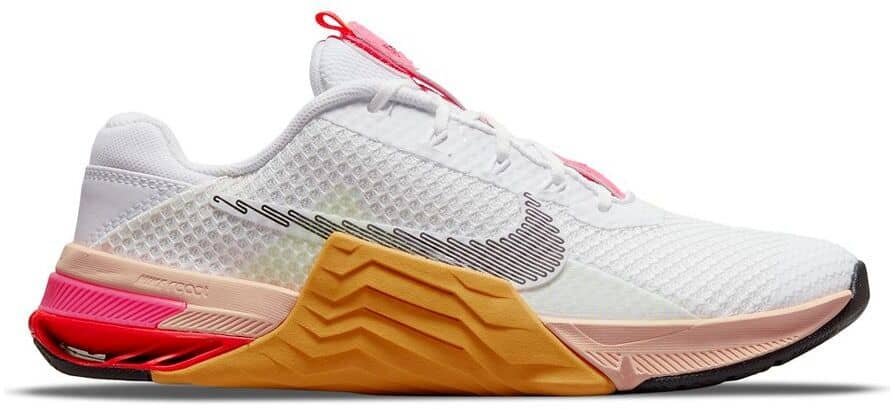 The Nike React foam enables seamless transition from heavy lifting to running and sprinting as it adds a responsive, snappy cushion. The snappily designed tabs lock down your laces for distraction-free training, and the built-in grooves on the outsole keep you agile and let your feet flex.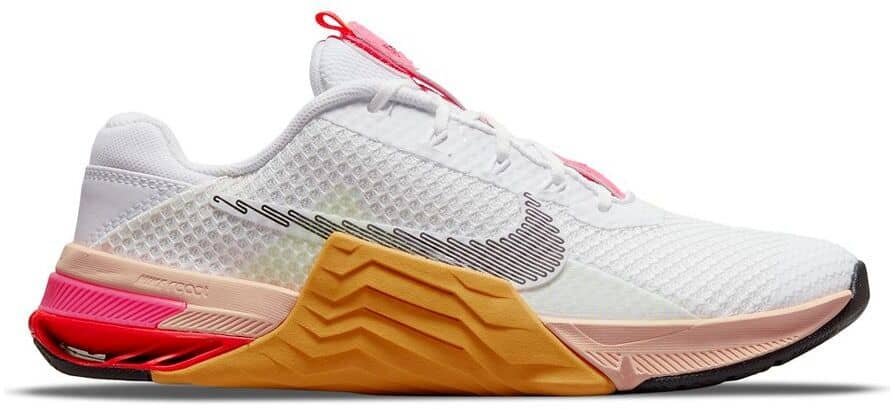 Women's Reebok Nano X1 Adventure
The Reebok Nano X1 Adventure is a fusion of lightweight, responsive Floatride Energy running shoe cushion and the performance stability of a cross-training shoe. The luxurious new FLEXWEAVE upper fabrics deliver supreme comfort, so you get a sleekly shaped design for max speed and power.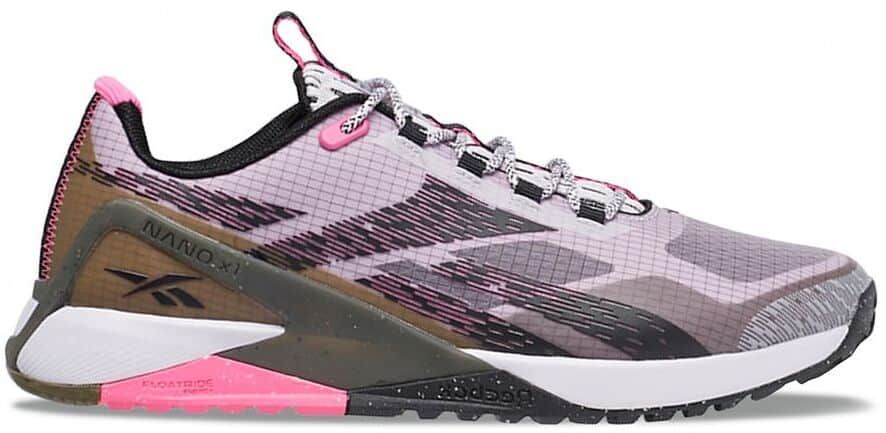 The simplified heel clip gives a locked-in fit and adds outstanding stability while moving quickly. The subdued midsole durometers ensure a softer, more comfortable underfoot feel no matter how tough you train. The Rope Pro + grip technology is upgraded to take your rope climbs into overdrive.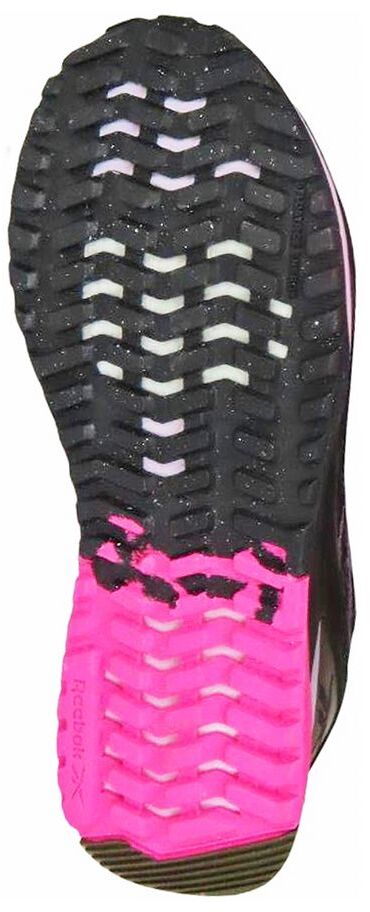 Women's Reebok Nano X2
The Reebok Nano X2 is perfect for weightlifting, HIIT workouts, Bootcamp, sprints, and extreme gym workouts. It is designed to transition between different activities smoothly. You can keep your foot cool with its all-new durable Flexweave knit upper.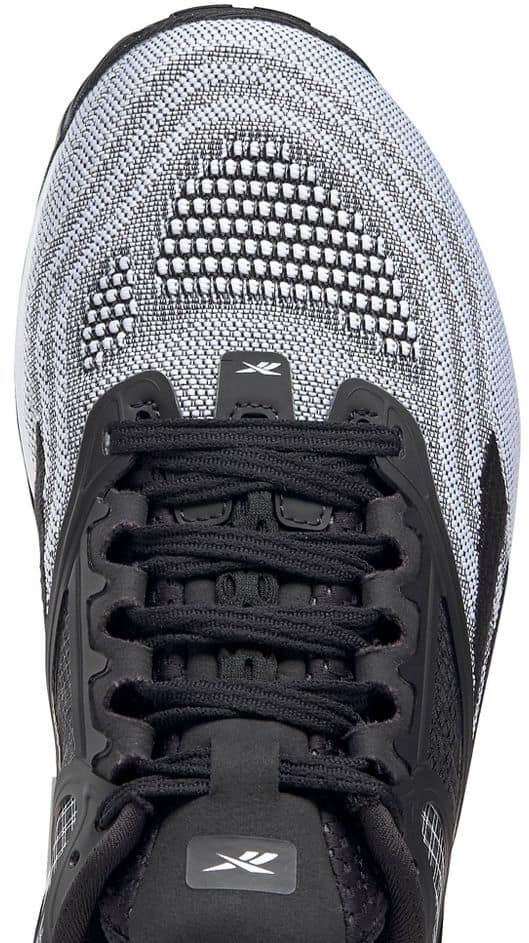 The updates in the heel cup deliver a sleeker shape than the first version, and you'll feel the stability difference in step with its thinner fit. The lug patterns of the shoes improve traction and grip, while the Rope Pro+ Technology provides ultimate rope grip.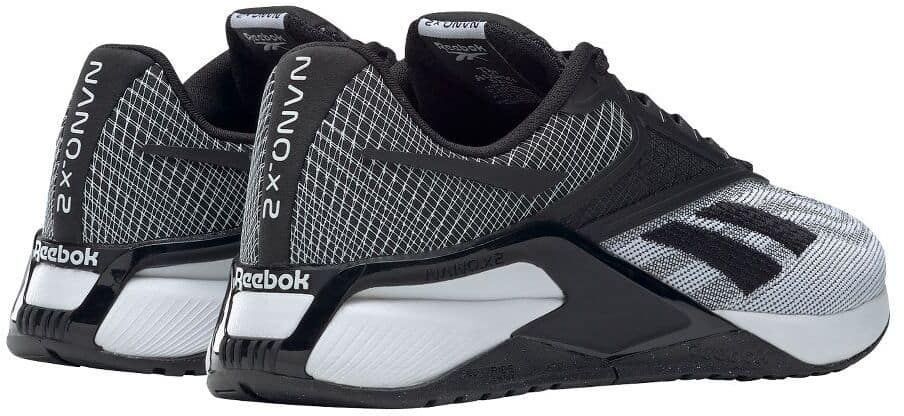 Women's Inov-8 F-Lite G 300
The Inov-8 F-Lite G 300 is made for max responsiveness and 360° protection so you can smash your most strenuous workouts. The upper merges specifically developed zones for ultimate flexibility, breathability, and support. It has a graphene-enhanced outsole that delivers 50% more strength and flexibility.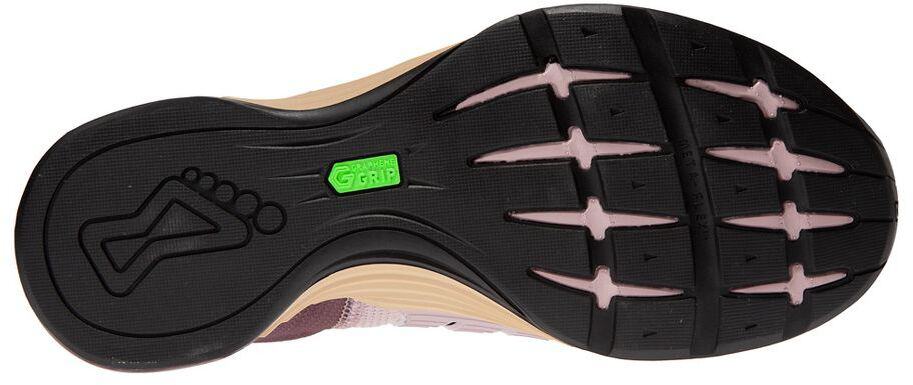 The TPU cage over the upper locks the foot in for a snug fit, providing added support, while the ETPU footbed and highly responsive midsole offer boosted cushioning. Through the shoe's core, the internal lifting stabilizer built into the midsole delivers a safe and sturdy foundation.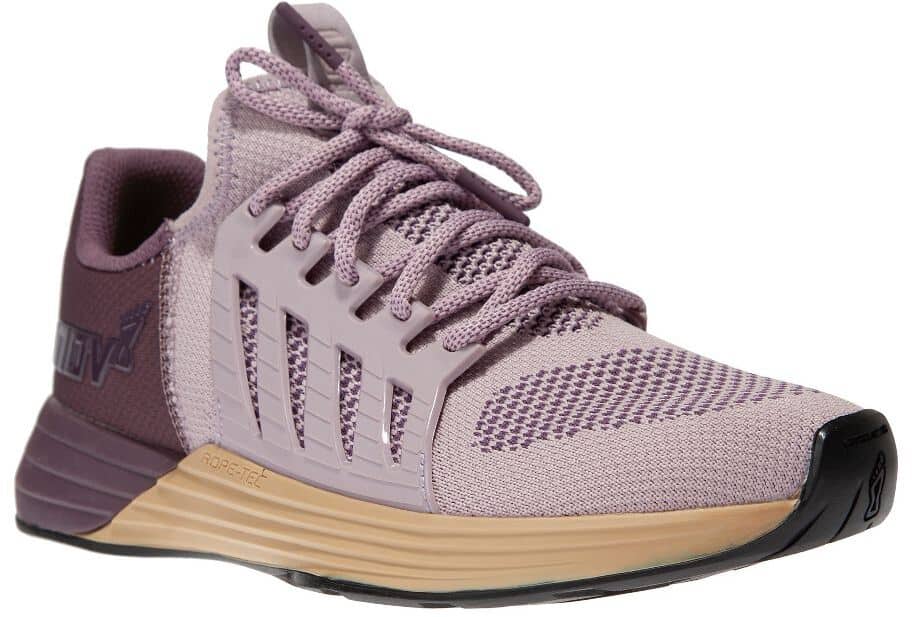 Women's Inov-8 F-Lite 245
The Inov-8 F-Lite 245 has a super flexible, light, breathable upper that holds securely, producing utmost comfort. The META-FLEX™ forefoot in your 245 blocks shock with versatile EXTEROFLOW cushioning and explode out of the movement with speed and power.

The EXTEROFLOW midsole delivers supreme shock absorption and high levels of energy return, keeping ground feel and providing support and comfort during workouts. The ROPE-TEC in the outsole midsection and around the foot arch protects from rope friction on rope climbs, offering increased durability.
Women's Nike SuperRep Surge
The Nike SuperRep Surge has the new Zoom X foam that returns energy to you, while the support arcs at the sides keep you aligned and efficient. It is now easy to transition from rowing, to machines, to strength training with a rower clip at the heel and specialized rubber tread to grip both machines and gym surfaces.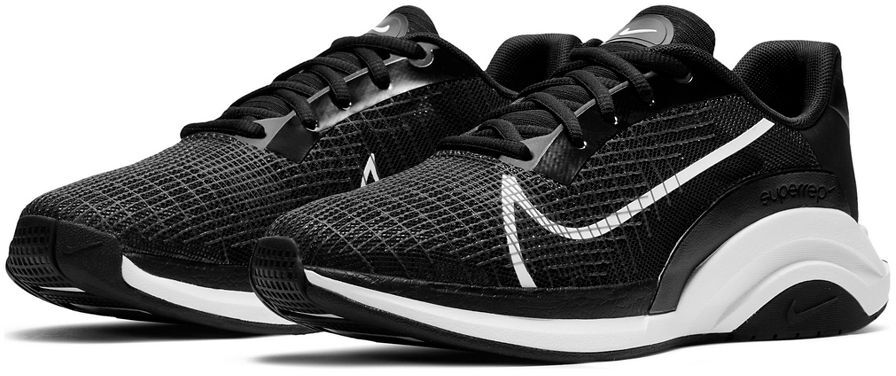 The breathable mesh upper provides lightweight comfort and a great fit, while the side arc support helps brace your foot for strength training intervals. The rubber tread gives you traction on the floor or the machines so you can blast through high-energy classes and workouts.
Women's New Balance Minimus TR
The New Balance Minimus TR allows you to stay steady while lifting and strong through extreme workouts with its soft-but- supportive cushioning. The lightweight TPU-infused design gives your shoe unyielding durability so you can knock off your training goals.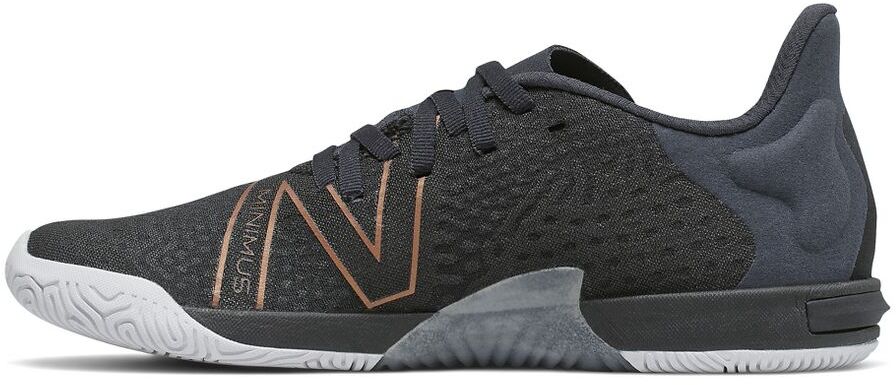 Its mesh upper has no-sew overlays and provides lightweight breathability, while the TPU heel clip improves support and stability. It weighs 6.0 ounces and has a soft, supportive cushioning in the midsole to help keep you comfortable during extreme workouts.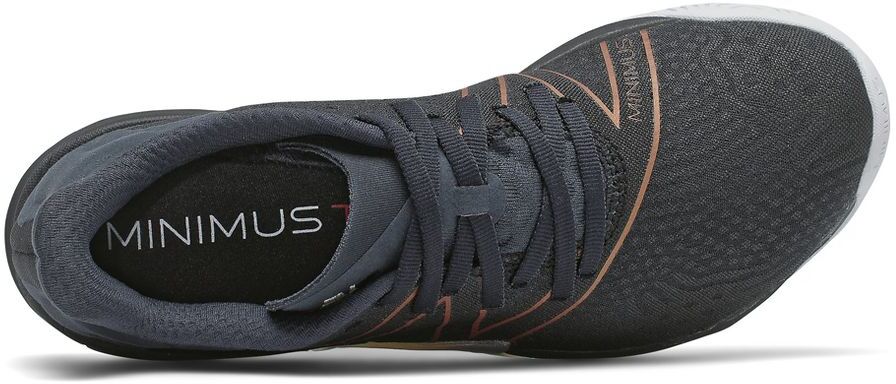 Cross Trainers for Women – In Summary
That's our close-up look at Cross Trainers for Women.
Cross-training shoes are well fitted for short runs, gym workouts, HIIT, and weightlifting. You can run using a cross-training shoe, and you can also wear a running shoe to do other exercises. But remember that both shoes are made specifically for a particular purpose for a reason, and that is to maximize your workout and also to avoid injury.
Looking for more options? Check out these other great products:
You can also check out the Nanoflex Parafit TR Shoes from Reebok.
Is the Nike Metcon 7 any good for CrossFit? Yes, check out our Nike Metcon 7 AMP CrossFit Shoe Review.
More CrossFit shoes.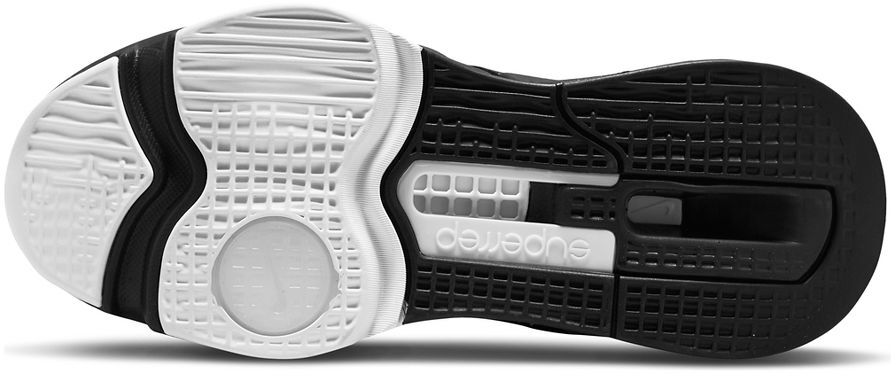 Photo Credits
Product photos on this page are property of Road Runner Sports.
This website is not affiliated or associated with CrossFit, Inc. CrossFit is a registered trademark of CrossFit, Inc.

Affiliate Disclaimer
We are an affiliate of Road Runner Sports and others that sell this training gear. If you buy clothing or other training gear after clicking the links in this article, we receive a small commission at no extra cost to you. This helps us to bring you in-depth information and content on these great training products.