Nike recently release the Nike React Metcon – this shoe takes all the great WOD features of the Metcon 5 and combines them with a FlyKnit upper, quick close lacing system, and Nike's React foam in the midsole.
And now they have launched an AMP colorway.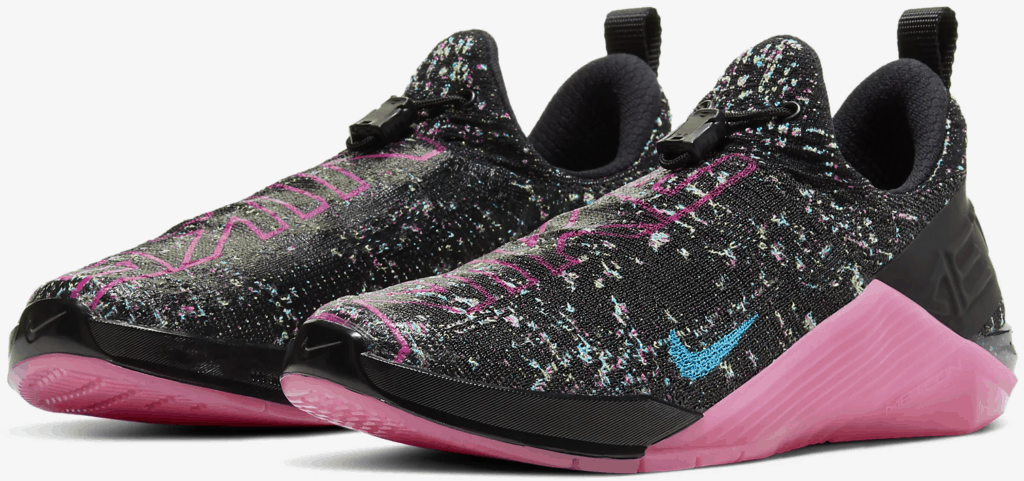 What's the AMP line?
Well, it's a little more expensive, but you get some wild, out-there designs and patterns.
And these will even glow in the dark.
Let's have a look.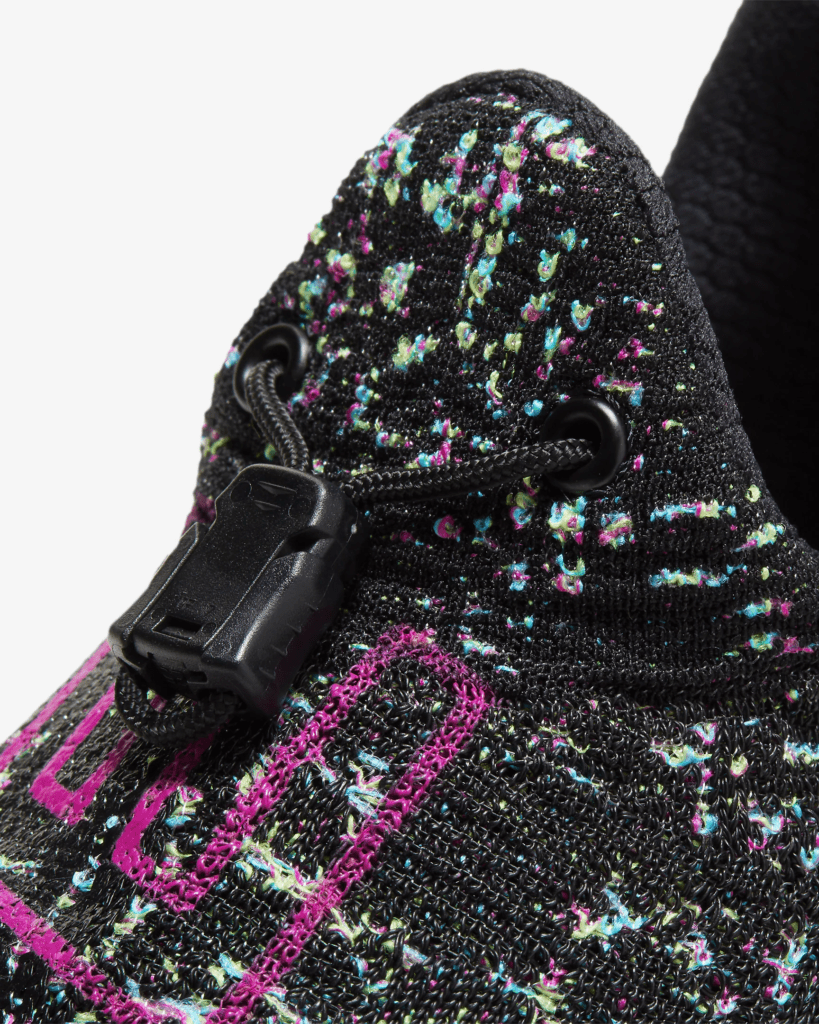 The Nike React Metcon AMP has all the same stability and traction from the Metcon 5.
But the real improvement here is the React foam – this is Nike's most comfortable cushioning.
It is soft and springy and provides reactive energy return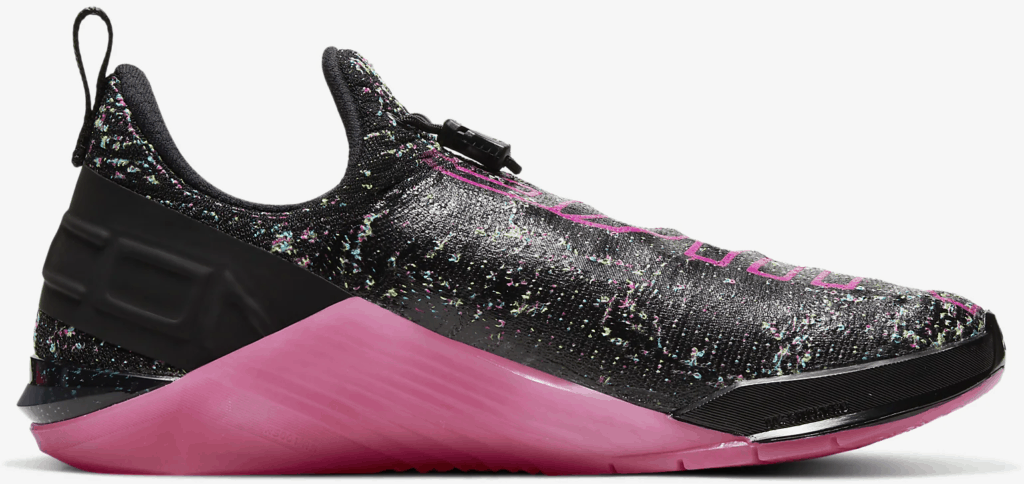 With FlyKnit providing a breathable upper, this is a winning combination for CrossFit enthusiasts or anyone else into functional fitness training.
Here's another cool feature – this shoe has a glow-in-the-dark rubber sole!

Just like the Nike Metcon 5 – the outsole climbs up the side of the shoe for durability and extra grip during rope climbs (aka the "rope wrap".)
The Nike React Metcon AMP is built for strength and speed.
But the big innovation is the React foam, as it provides next-level cushioning.
Box jumps, double unders, sprints, and more?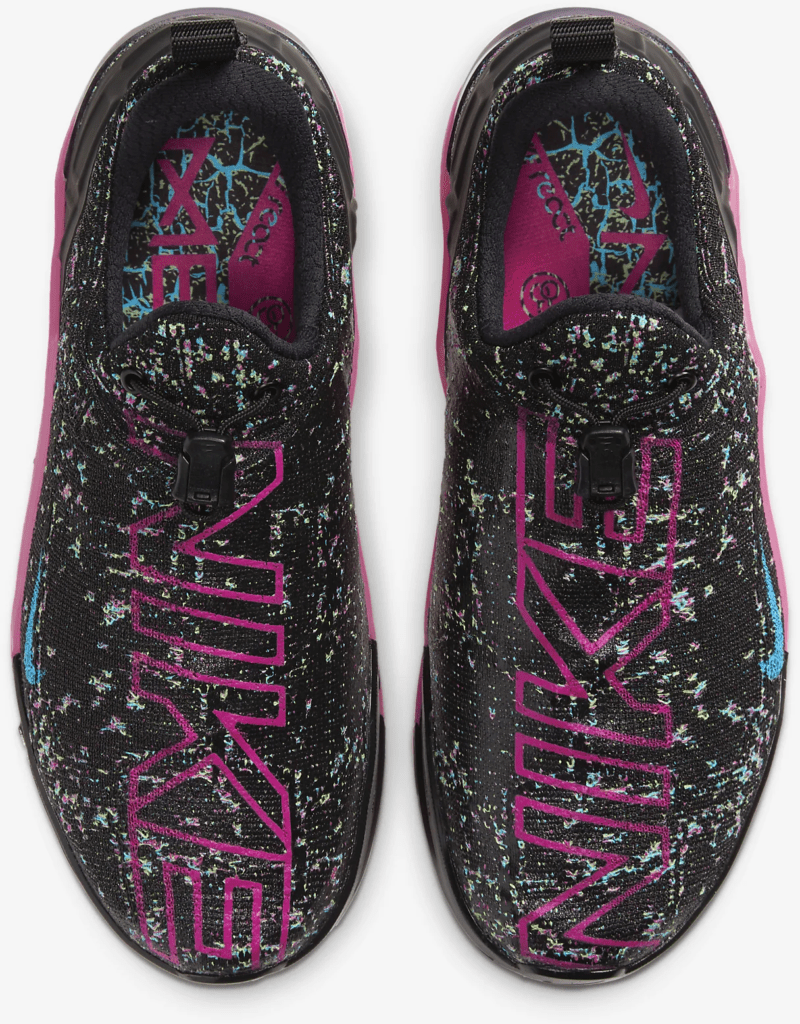 You'll get great results thanks to the Nike React Foam.
It is lightweight and provides responsive cushioning for any high-impact exercise.
Yet the heel is stable enough for heavy squats or Oly lifting – just like you might do in the WOD (Workout Of the Day).
The Nike React Metcon AMP is durable too.
The upper is made from FlyKnit – this is Nike's yarn-like upper material. It is both light and breathable – and has reinforced zones for durability.
The Nike React Metcon AMP is built for speed.
No need for tying laces – you have a quick-pull lacing system instead.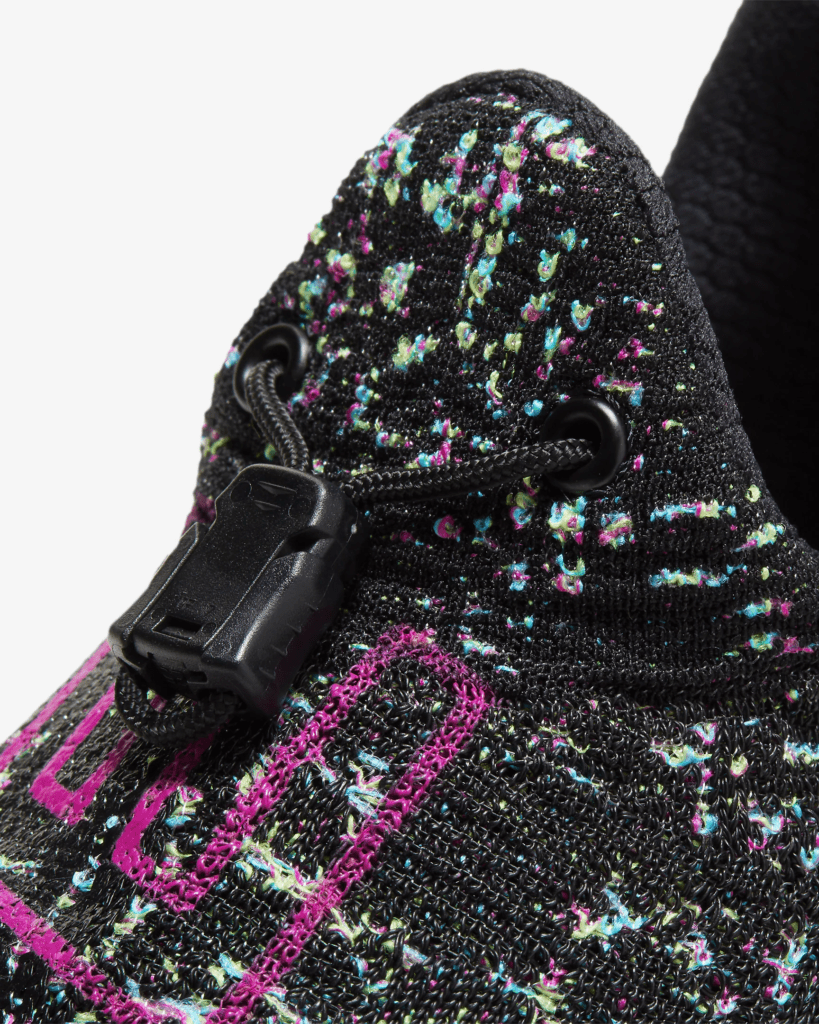 This allows athletes to make adjustments on the fly at any point during their training.
That means a minimum of distractions and maximum focus while training.
Like all the shoes in the Metcon 5 line, the AMP has the same durable TPU heel counter that will firmly cradle your heel even on the heaviest PR lifts.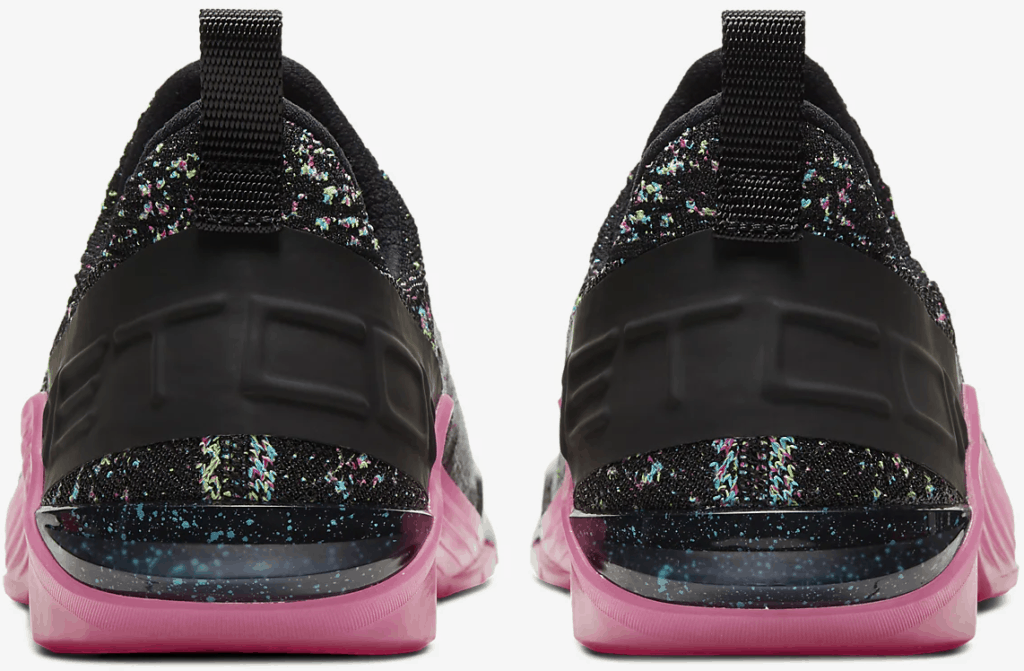 The rope wrap is there too – with that ultra-cool glow-in-the-dark outsole material which wraps up around the midfoot.
Why?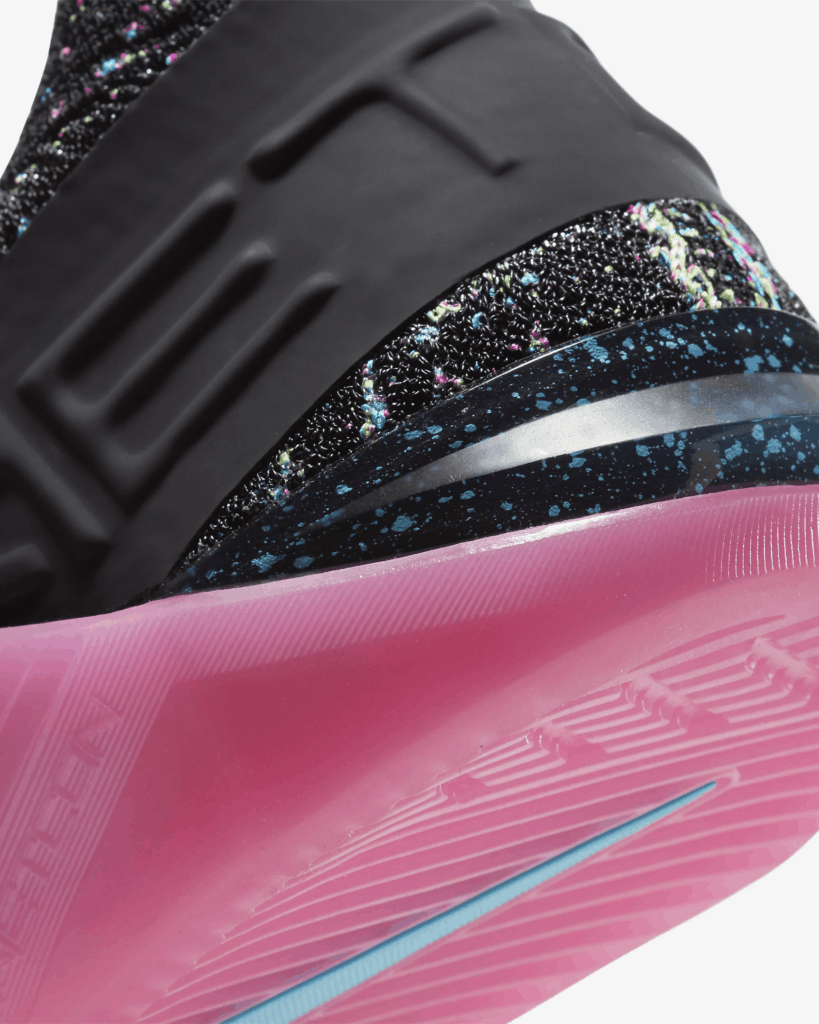 For the ultimate grip and durability during rope climbs.
Shown: Black/Fire Pink/Green Strike/Blue Fury
Style: CT9155-063