Let's look at Nike's new Air Zoom shoe for HIIT, circuit training, classes, and more – the Nike Air Zoom SuperRep.
This is last year's shoe – check out the new
Nike Air Zoom SuperRep 2
– this shoes uses Nike's Air Zoom units.
This is a training shoe – meant for indoors use – and bodyweight workouts.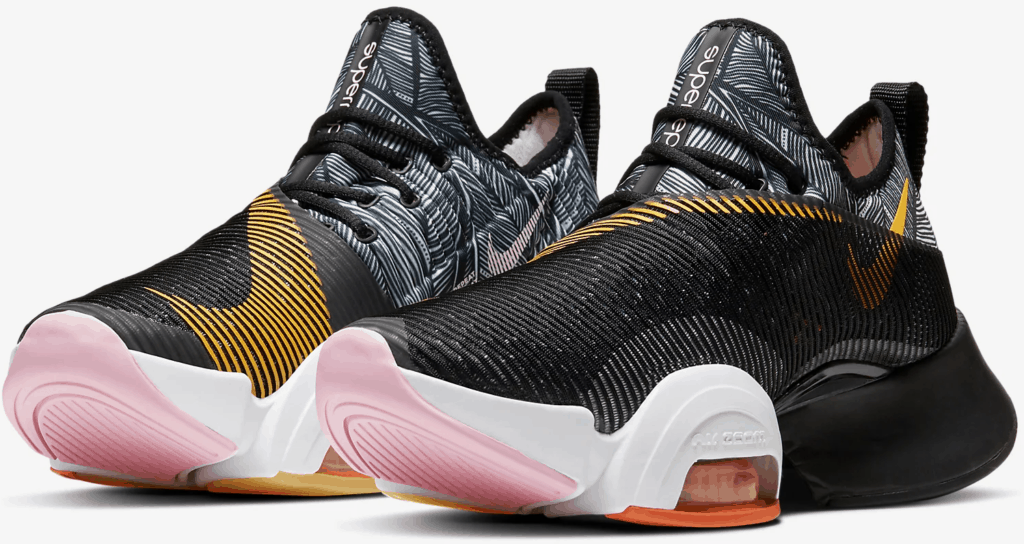 It specializes in providing a lot of cushion – and outstanding lateral (side to side) support.
Here's some of the styles available now, get them at Road Runner Sports (we are an affiliate):
Let's take a look at these training shoes.
Nike Air Zoom SuperRep – Super Cushioning and Side to Side Support
First, let's start with the main point of these training shoes – cushioning.
This is a Nike Air Zoom shoe.
Air Zoom is Nike's cushioning system that utilizes pressurized air bags.
There are two Zoom units in the Air Zoom SuperRep – both are upfront in the forefoot.
Not only does Air Zoom act like a shock absorber, but it also has tensile fibers within it – to give you a little bit of energy return – and to put some spring in your step.
There's also tons of foam cushion to these shoes – that's why they look so tall.
The other notable feature of this shoe are the "arcs" – as Nike calls them.
See the circular areas on the outsole? That's the arc – or at least part of it.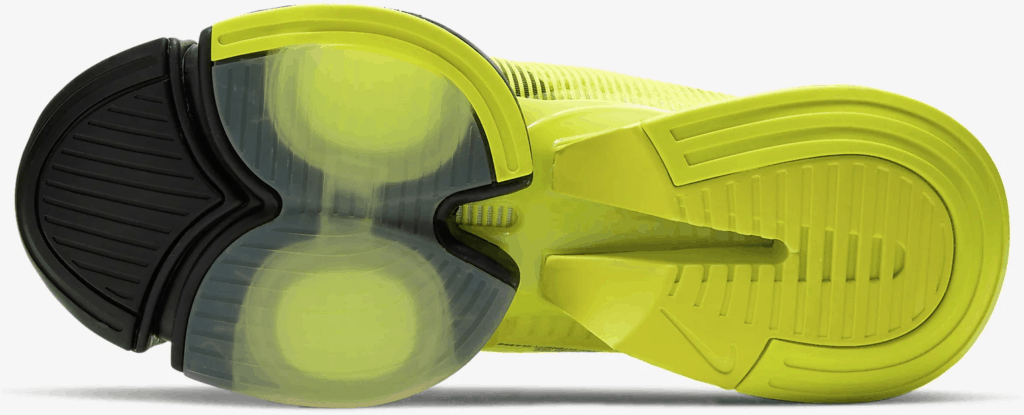 This, along with the split sole, provide outstanding lateral support – for rapid side to side movement of your foot.
This is an area where a running shoe simply can't match what the SuperRep series of shoes bring to the table.
You'll see that the heel is wide too – that makes for very stable base.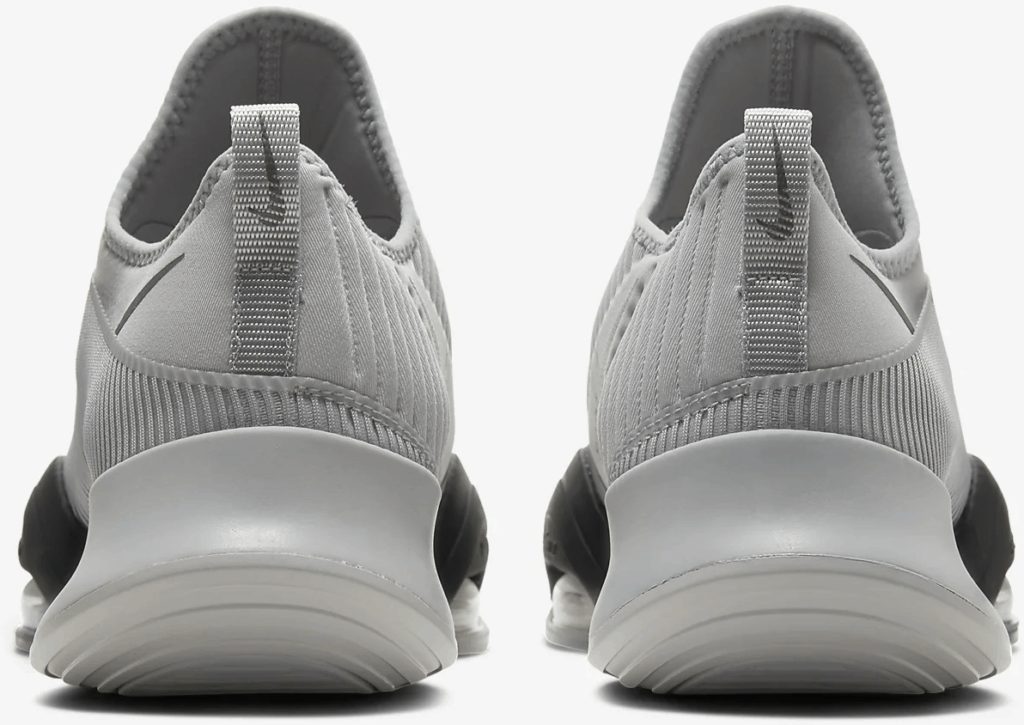 See that very large groove up the side in the forefoot?
That's the "Burpee Break" – and it lets you fully flex your forefoot to be able to really dig in to mountain climbers.
It's also great for planks and any other movement (such as burpees) that require some forefoot flexion.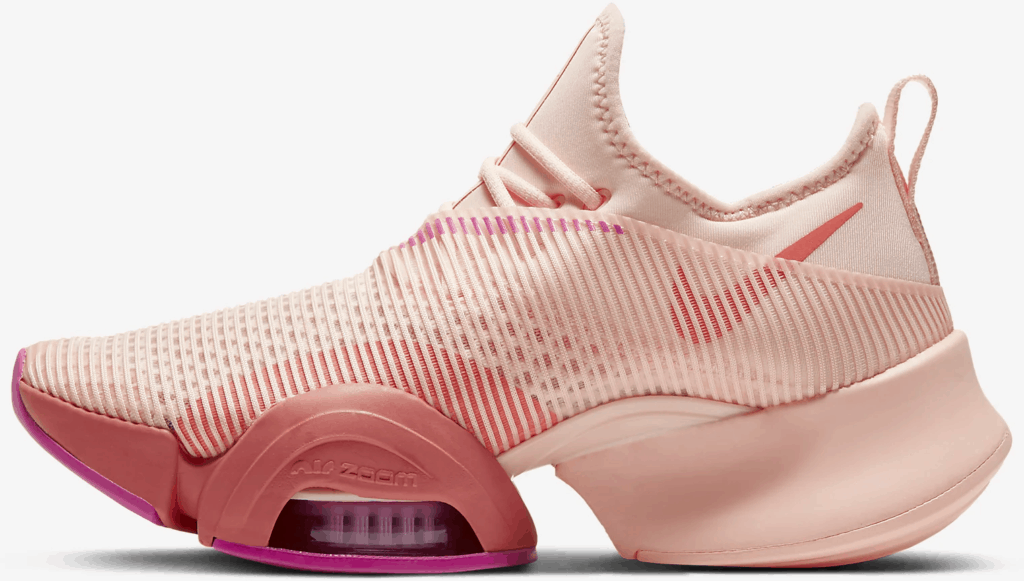 Nike Air Zoom SuperRep – In Summary
Need a shoe for high-impact, indoor workouts – such as circuit training, cardio, HIIT, kickboxing, boot camp and other fitness classes?
The Nike Air Zoom SuperRep might be the shoe for you – it's got outstanding lateral support for fast and hard side to side movements – and cushion as well.
Lifting weights in your class? Check out the Nike ZoomX SuperRep Surge training shoe.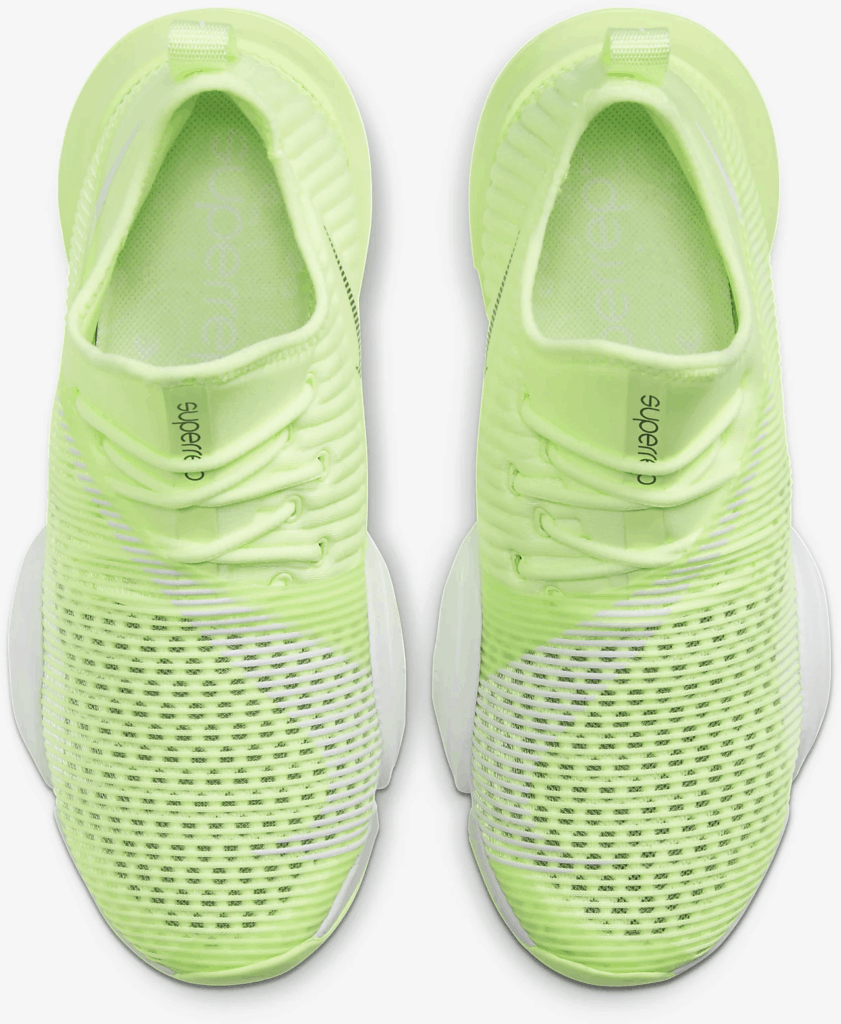 Affiliate Disclaimer
We are an affiliate of Road Runner Sports. If you buy shoes after clicking the links in this article, we receive a small commission at no extra cost to you. This helps us to bring you in-depth information and content on these training shoes.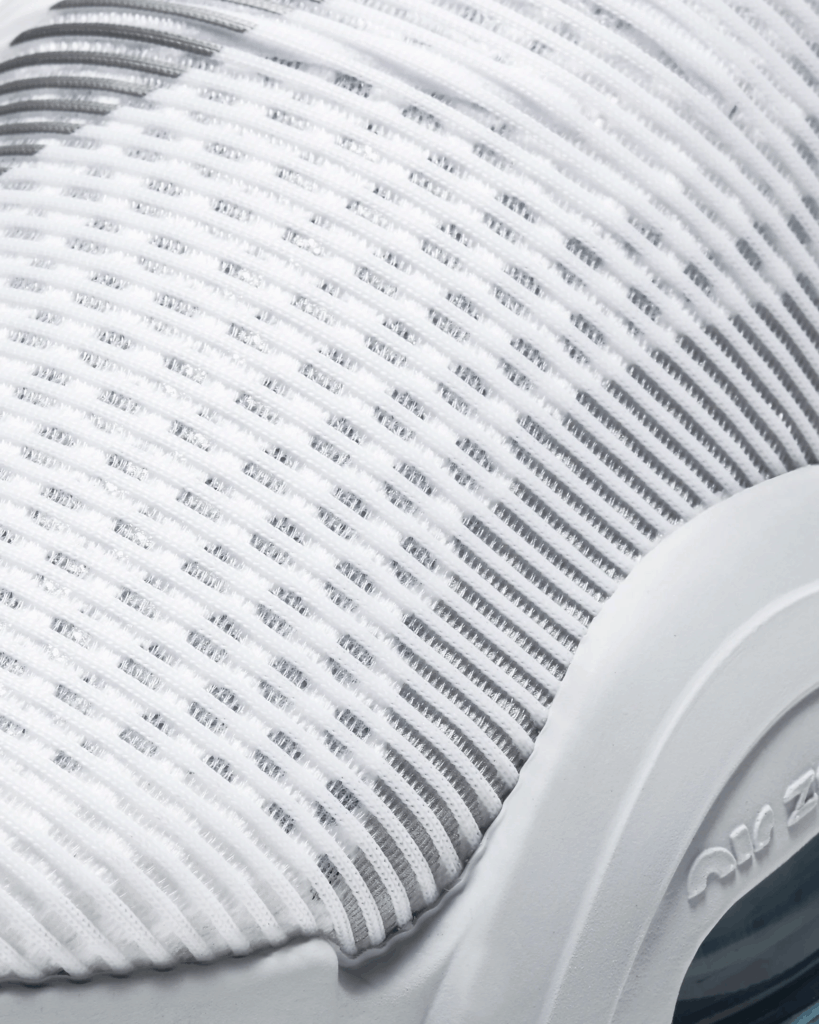 Photo Credits
Some product photos on this page are property of Nike, Inc.
This website is not affiliated or associated with CrossFit, Inc. CrossFit is a registered trademark of CrossFit, Inc.