The Nike Free X Metcon 2 is a great cross training shoe – that works well for running too.
It's part of Nike's "Free" line – and that means that it is meant to replicate the barefoot running experience.
Let's take a look at how it does that – while we show you the new styles.
Like the Texas Longhorns? Then "Black/Iron Grey/White/Desert Orange" is your style.
Here's the removable insole – you can see the Texas longhorns steer.
It looks pretty good – but few people will see that – as it is inside the shoe.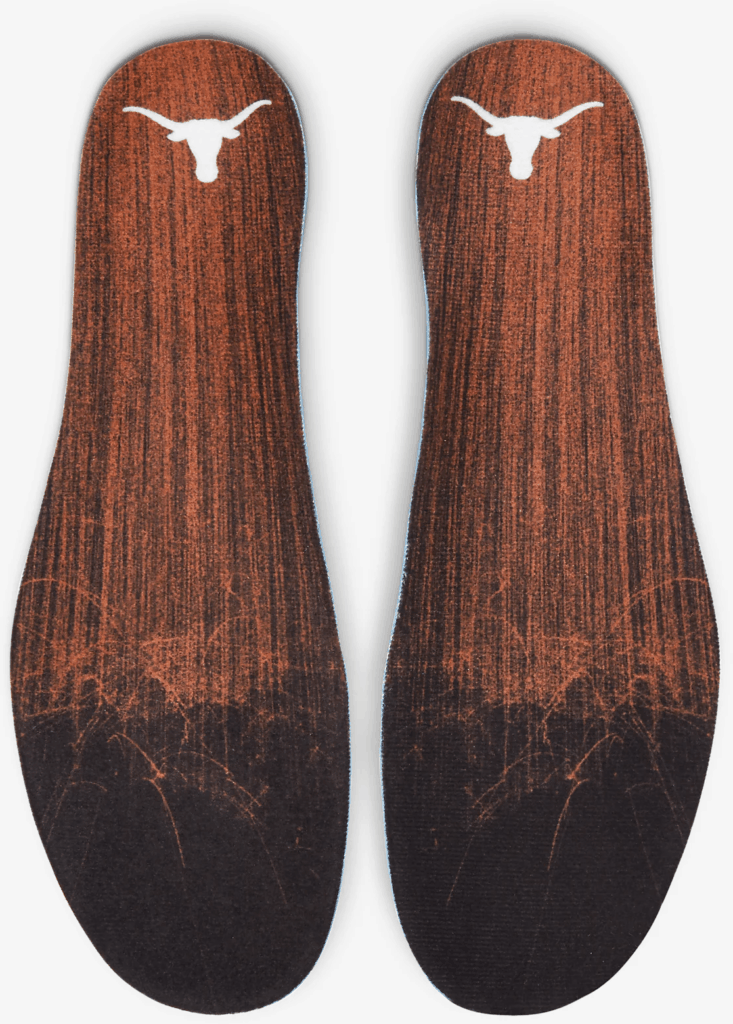 Fan of the NFL?
Here's the Pittsburgh Steelers version of the Free x Metcon 2.
The yellow and black are a unique look for this shoe.
Here's the "top down" view.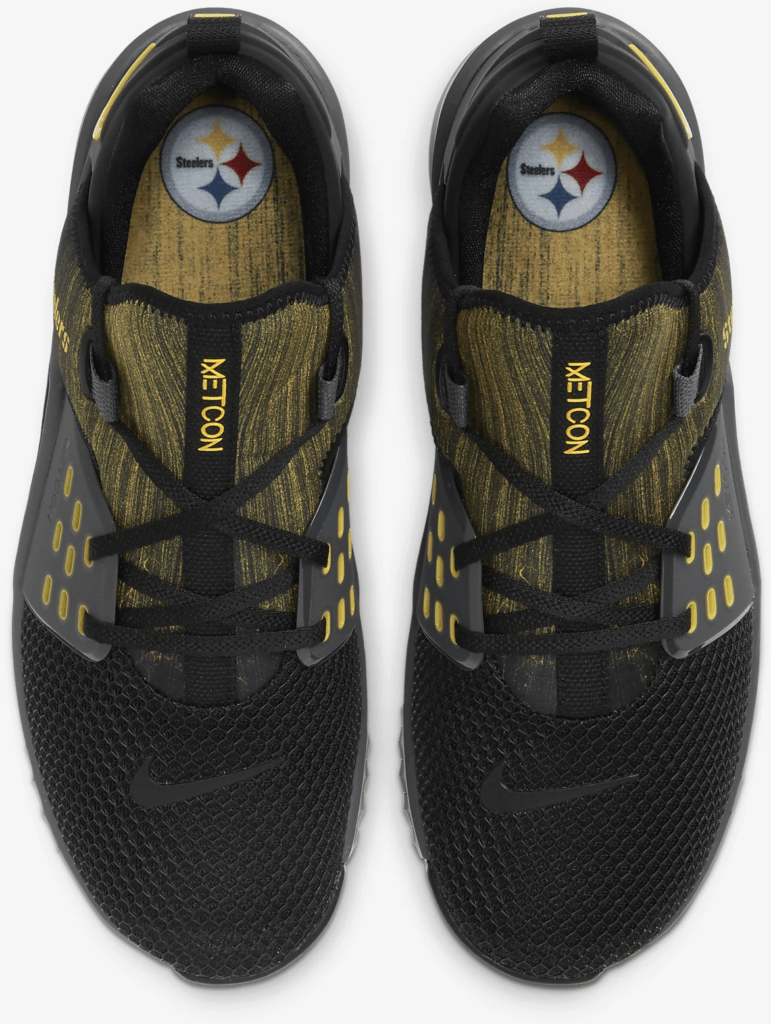 We also have the Georgia Bulldogs.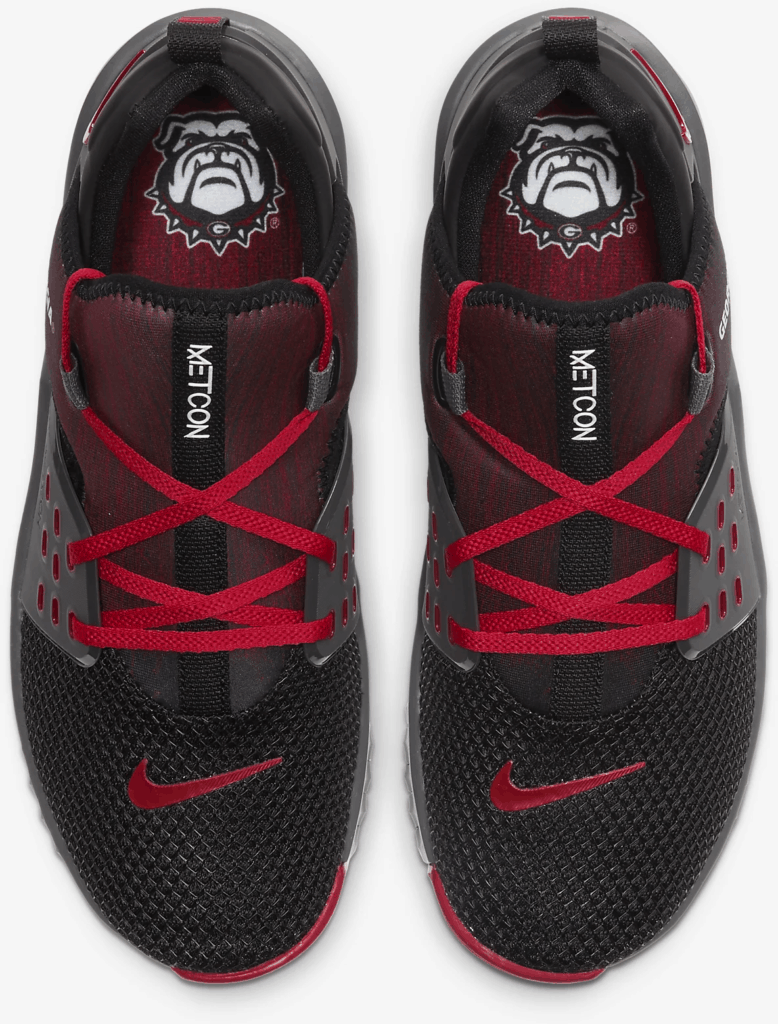 Bad news for Ohio State fans – that colorway sold out within days – so these are no longer available.
That's a hint too that these are all limited runs – if you like them – get them now.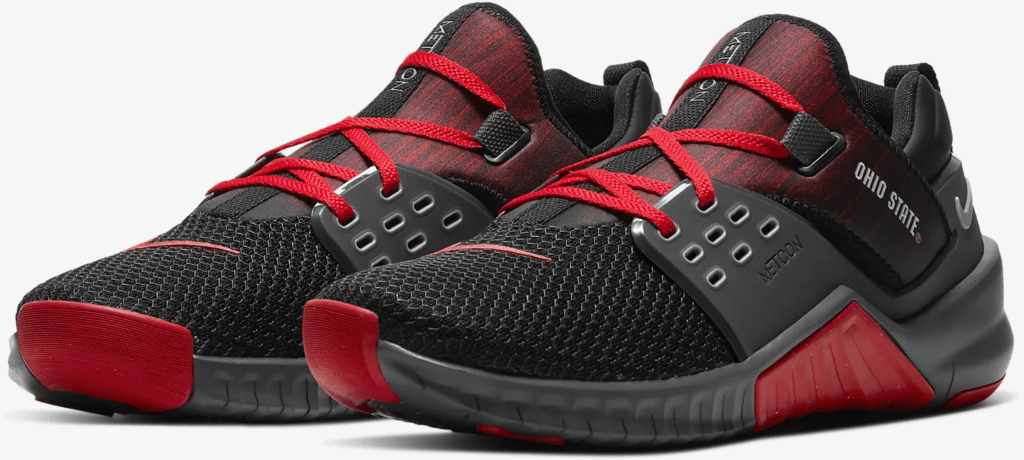 Fans of Tom Brady and crew will like the New England Patriots option.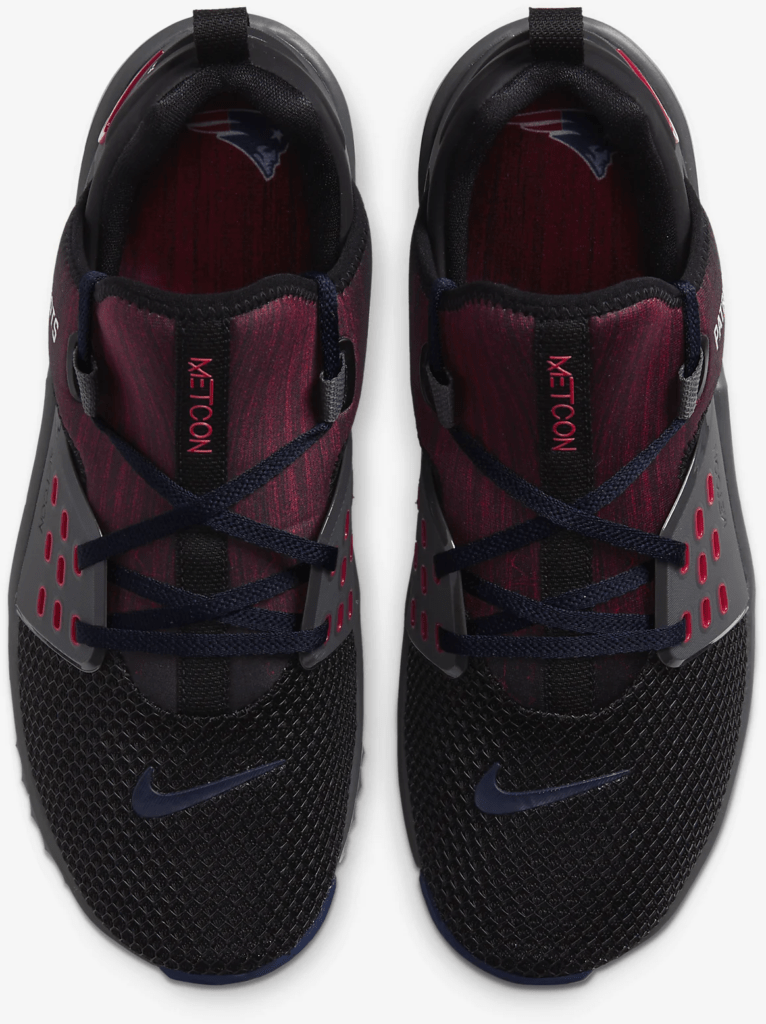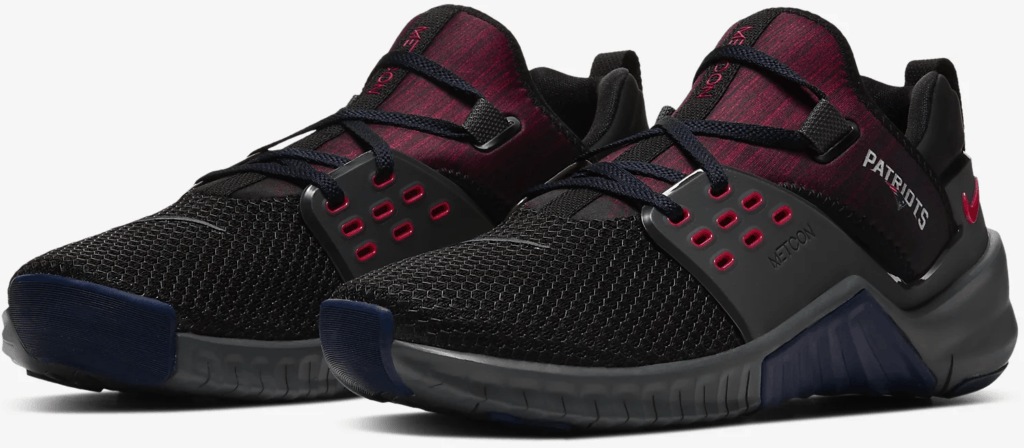 Clemson is represented, too.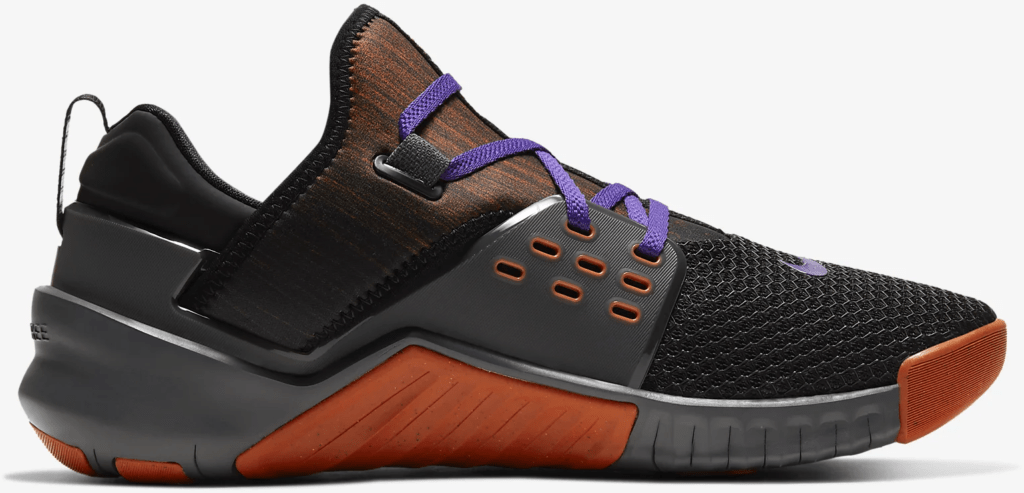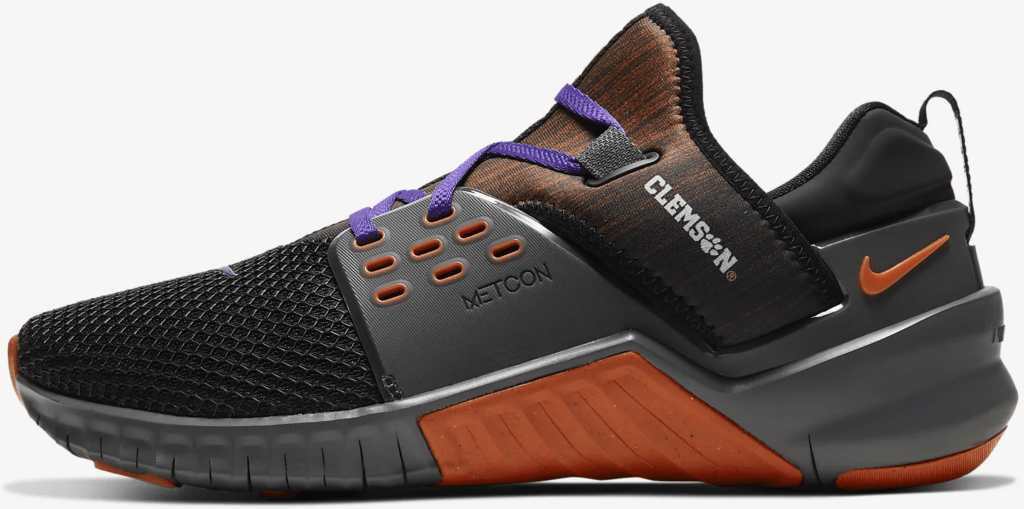 Chicago Bears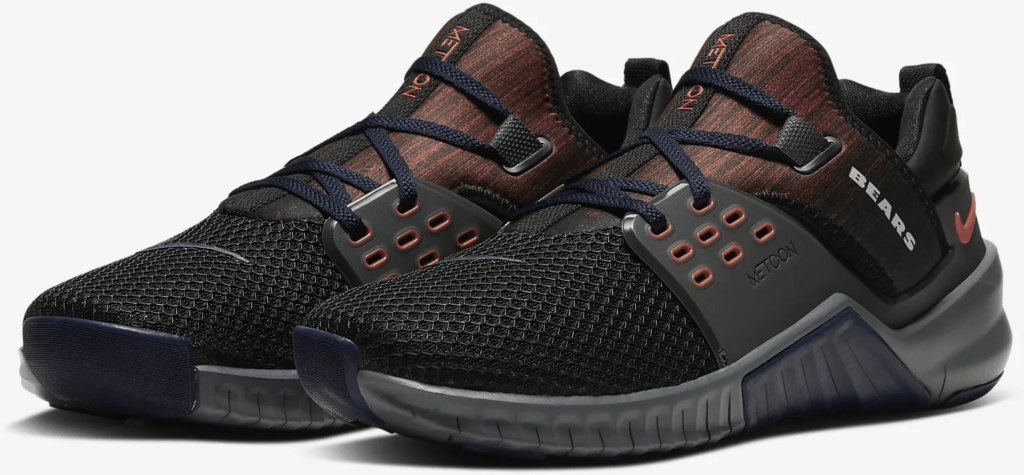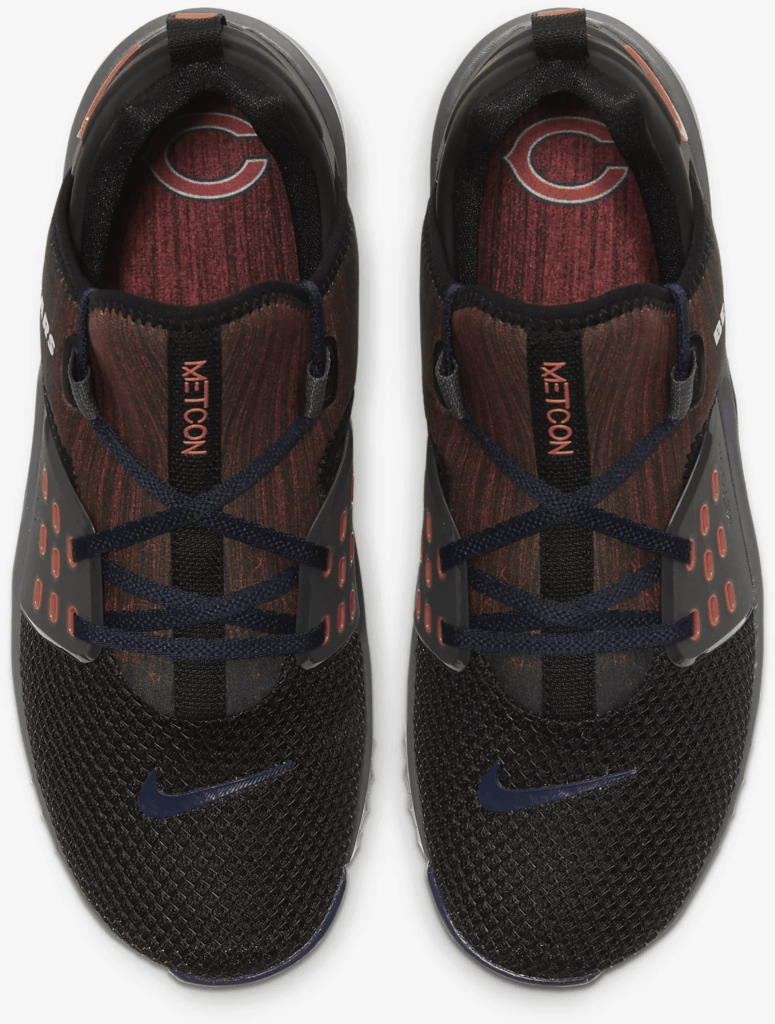 Photo Credits
Some photos are property of Nike, Inc.
This website is not affiliated or associated with CrossFit, Inc. CrossFit is a registered trademark of CrossFit, Inc.