Let's review SuperRep Shoes from Nike.
There are several different shoes in the SuperRep line – and different shoes for different purposes.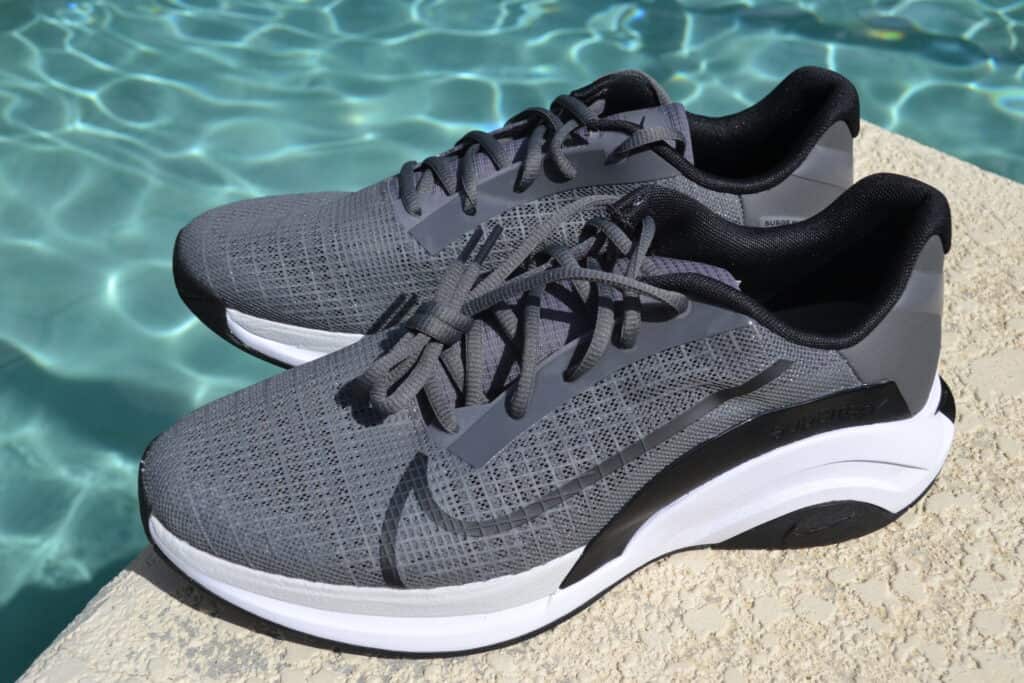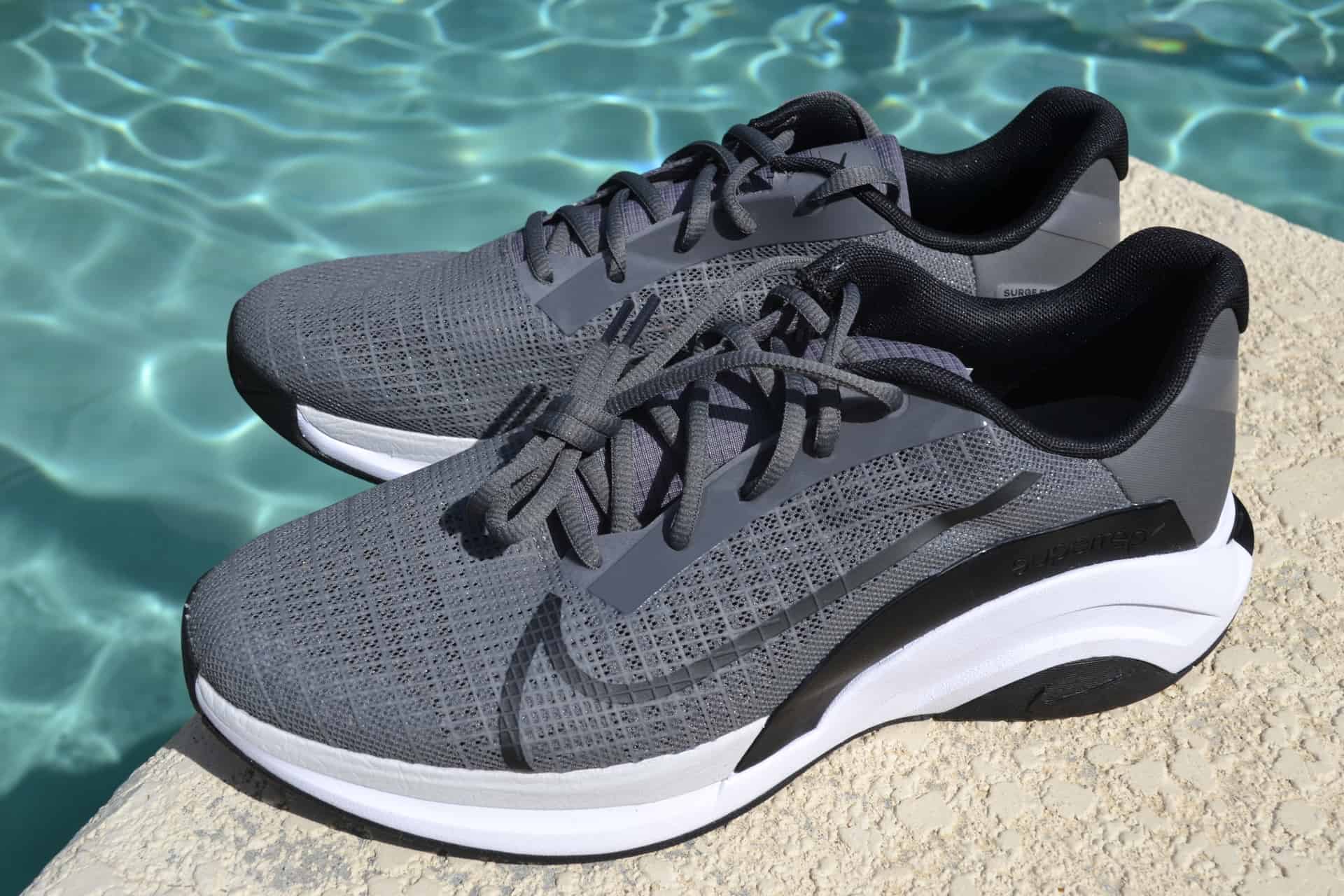 How do you choose the best SuperRep shoe for you? It depends on what you want to do in the gym.
In this article we'll compare and contrast the many SuperRep shoe options.
Nike presents a useful and sensible line of sneakers created particularly for calisthenics, endurance, full-body workout, and HIIT exercises. The SuperRep line is custom-made for those active movements, giving targeted comfort at the forefoot, utilizing two Air Zoom pods concealed by a stronger crash pad than standard rubber.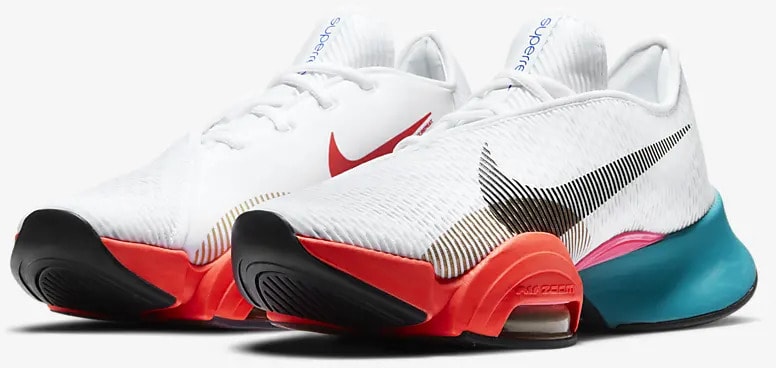 Here are some of the styles we are going to look at:
SuperRep Shoes from Nike – Overview
Not only is the SuperRep line suitable for action-packed exercises, but whatever your style or preference of fitness is, there's a SuperRep match for it. They are made for active moves in high-impact and high-intensity classes and do the job they're intended to do.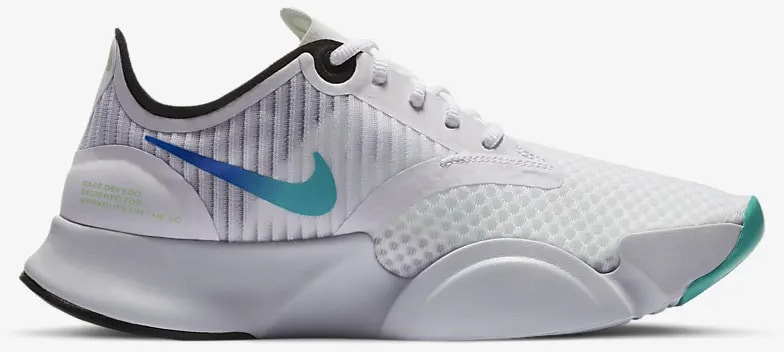 The technology used in the sole unit sets them apart from the others, and with their stylish look and colorway selections, you'll be excited to go to the gym to show off a bit. This line is not for running, though, but if you are into HIIT and those adrenaline-pumping exercises, the Nike SuperRep series is for you.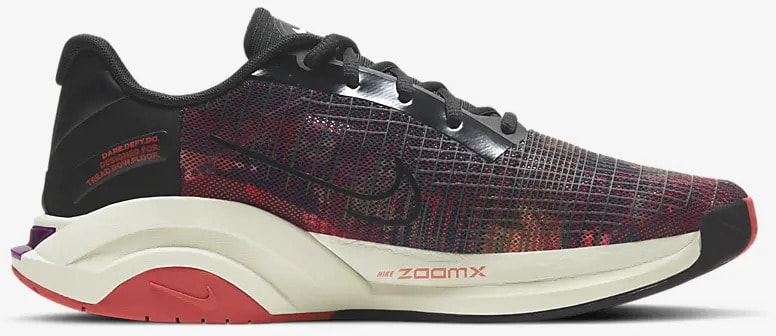 Nike Air Zoom SuperRep 2
SuperRep 2 has a wide sole design, side arcs, and a full-length plate in the sole that presents remarkable balance during lateral movements. It has amazing support with Zoom Air cushioning to keep your foot locked in and protected as you jump, climb, and do spinners.
It has great flexibility through a wide groove right beneath the toe area, which Nike names the "Burpee Break." This grants a natural tight for movements like burpees, planks, and mountain climbers. It also gives a breathable upper and supportive midsole structure making the shoe very comfortable.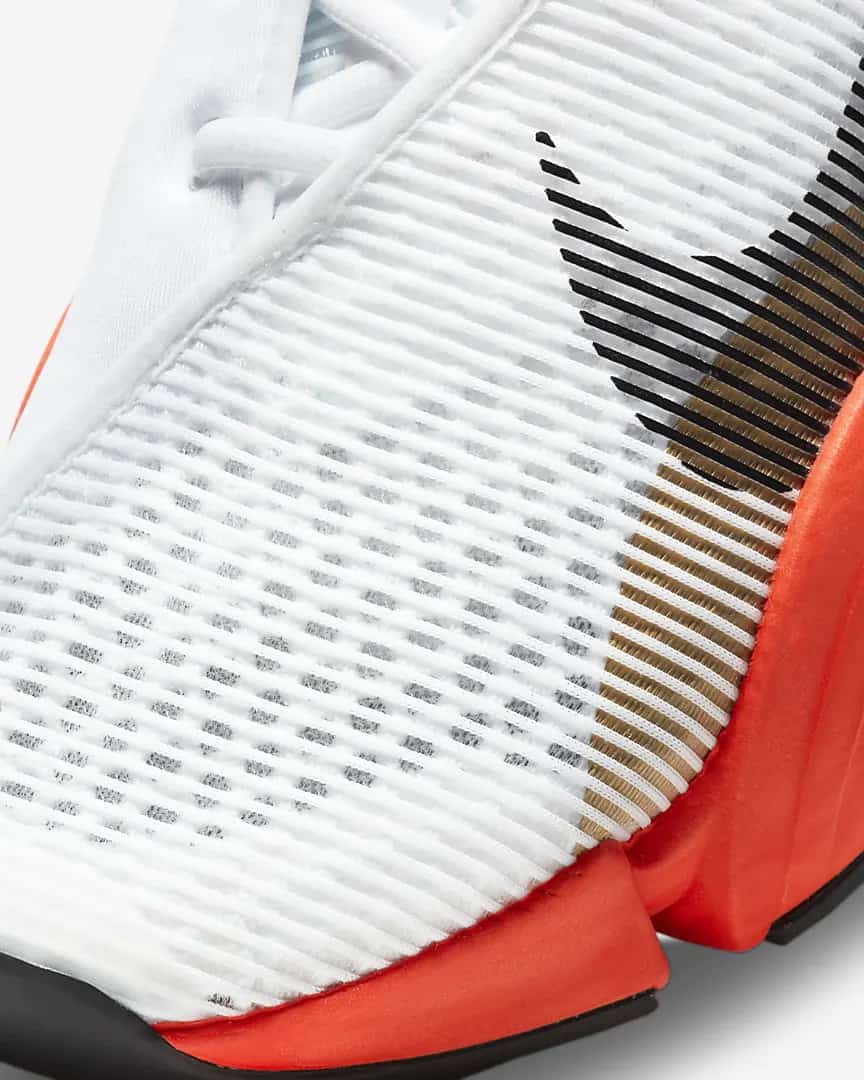 Nike SuperRep Go
This shoe is meant for indoor usage.
It's lightly built and very comfortable.
But, it isn't a very tough shoe so it would probably not last long outdoors.
The Nike SuperRep Go blends luxurious foam cushioning, versatility, and comfort to get you going in fitness classes or while streaming workouts at home. It has a soft mesh that breathes and flexes as you move and has a ribbing that compresses around your foot during agile moves for a supportive feel.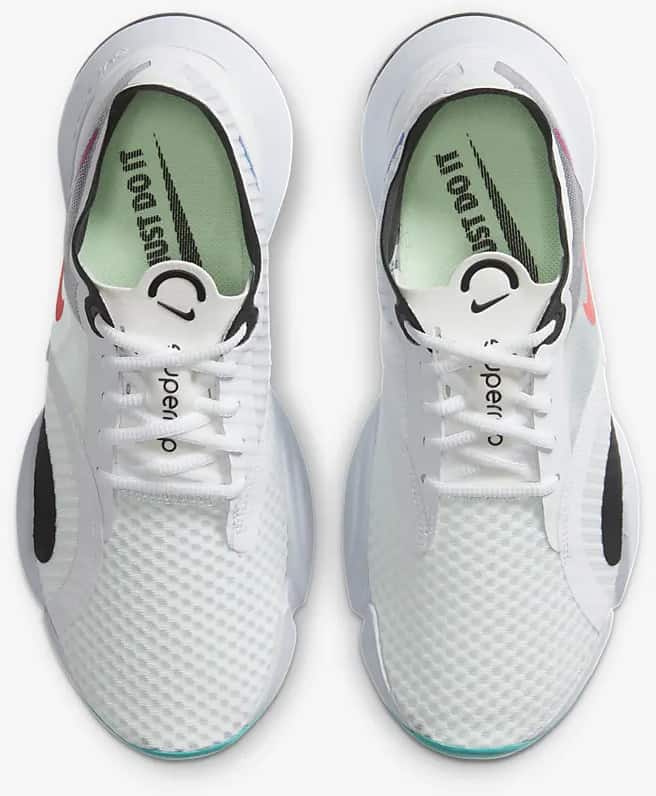 The arc establishes support when you move side to side while the rubber tread in high-wear areas gives durability and traction. The midsole is made of a high-density material that is solid and has a middle and side that spread outwards to increase balance during lateral movements. A rubber outsole is in place to cover the heel and balls of the feet.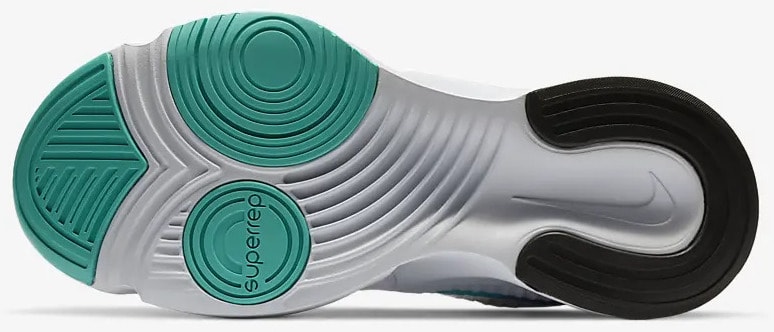 Nike SuperRep Cycle
The Nike SuperRep Cycle is created to give comfort and breathability to high-heat, fast-paced indoor cycling. It has lightweight mesh materials used in the upper structure to make the SuperRep Cycle shoe light. It offers excellent ventilation for your feet throughout your bike session.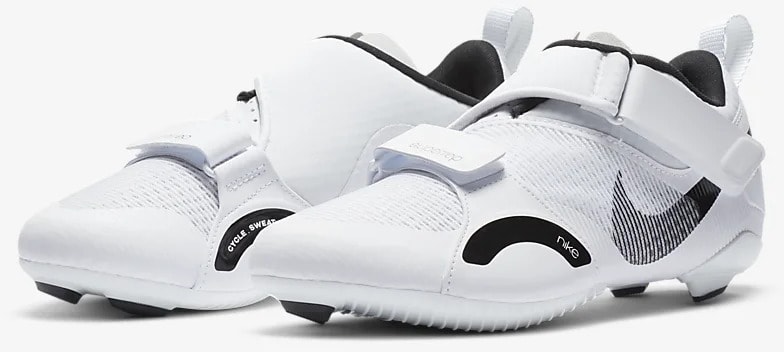 Two Velcro straps secure Nike SuperRep Cycle – one on the toe box and the other over the top of the shoe tongue, to hold your heel in place and to slip on and take off easily. The rubber beneath the heel and toe provide traction while walking to and from your bike.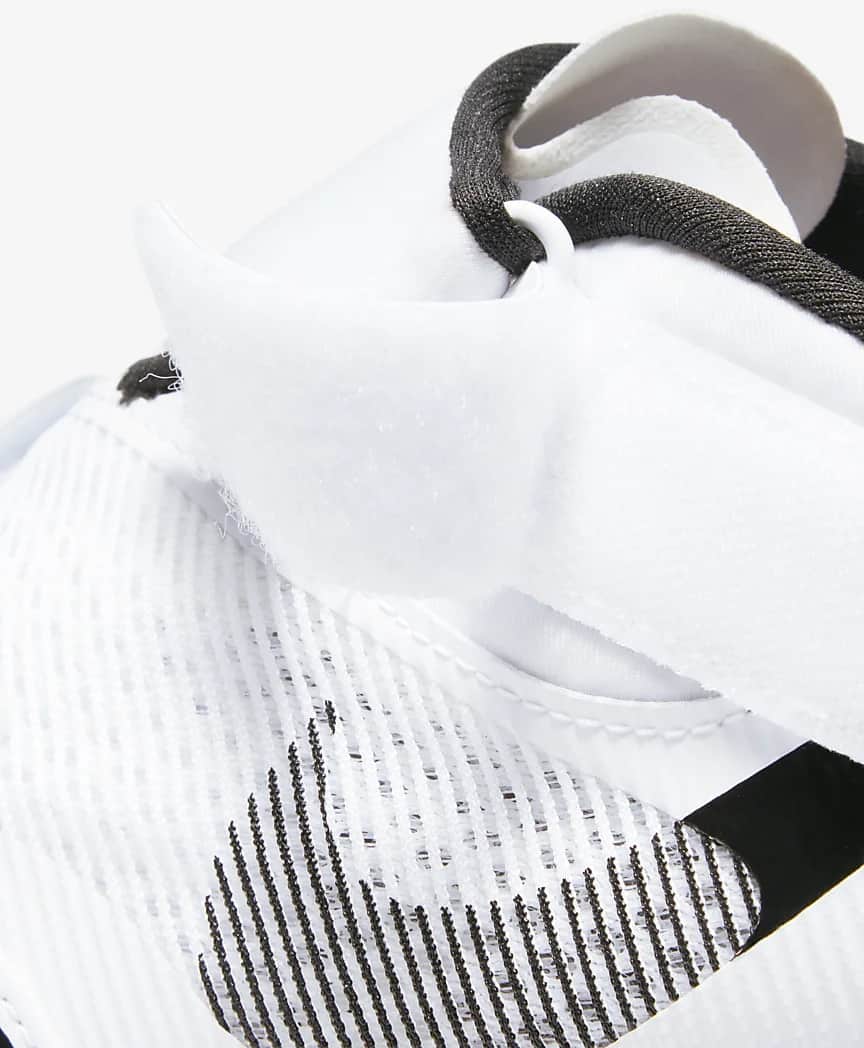 Nike ZoomX SuperRep Surge
This shoe highlights the active cushioning of Nike's ZoomX foam and the arc containment system on the side to give you lots of lateral support. It has a rower clip at the heel, making it easier to transition to and from a rowing machine.
Here's our video review:
Let's take a look…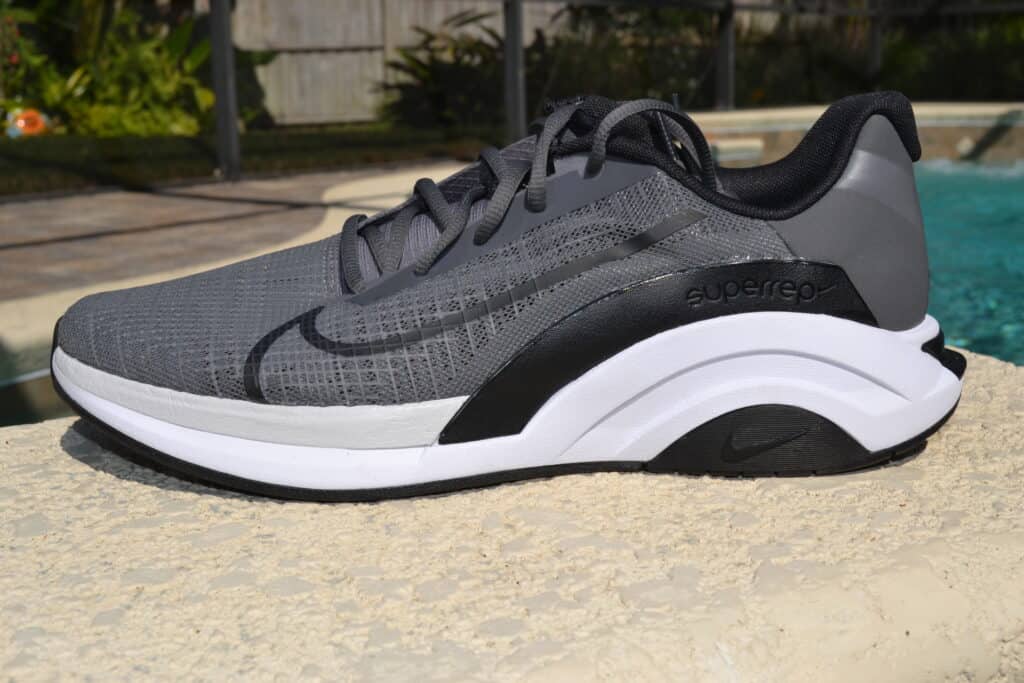 The rubber tread provides great traction on the floor or the machines, while the side arc supports your foot for strength training intervals. It has a 10 mm heel-to-toe drop and a breathable upper mesh.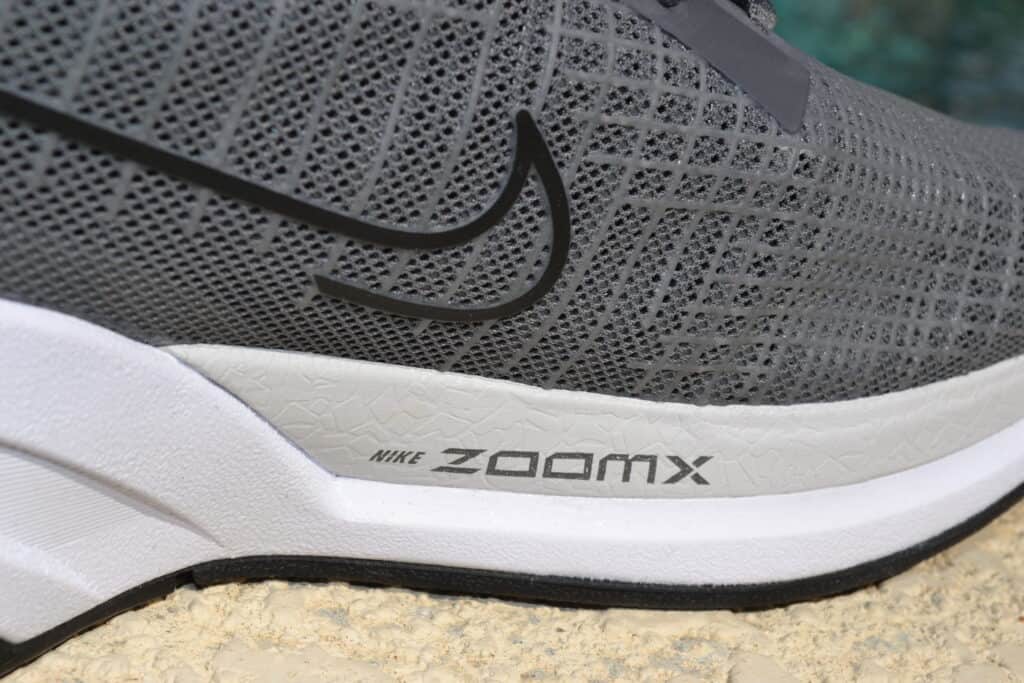 Overall, this might be the most versatile SuperRep shoe – because it closely resembles a running shoe and it's tough enough for extended use outdoors.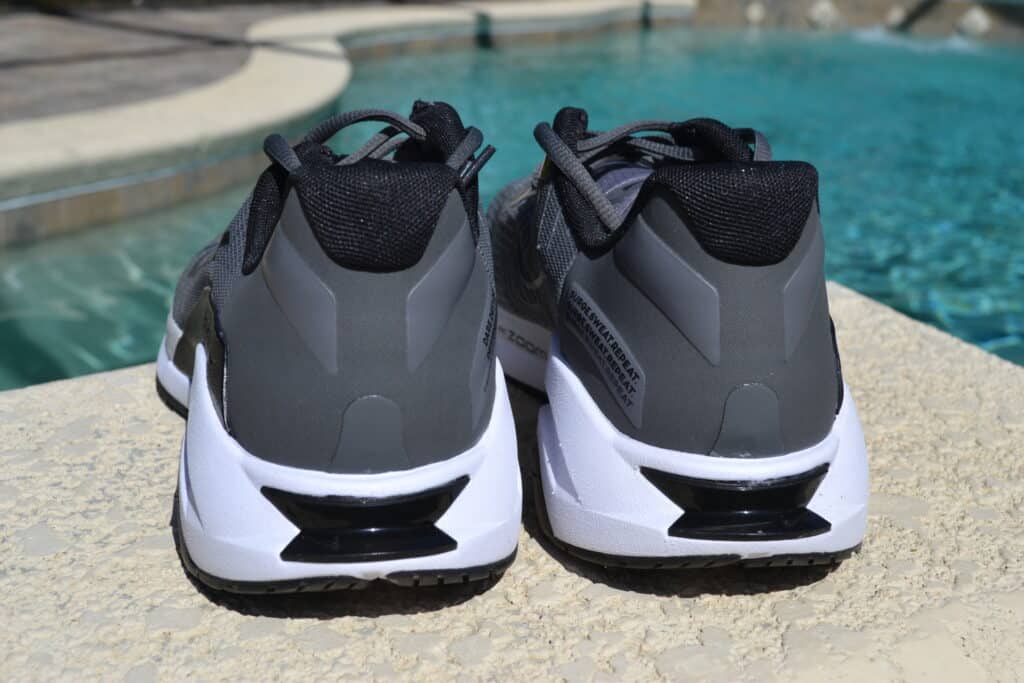 Nike Air Zoom SuperRep Men's
This is the original version of the SuperRep shoe with the Arc system and Zoom air units.
You can still find it – and you might get a pretty good discount too.
Nike Air Zoom SuperRep has a Zoom Air cushioning in the forefoot and a spacious, supportive heel to keep you moving and lifting conveniently. The two Zoom Air units in the forefoot are lightweight and receptive to jumping. The Cushlon foam at the heel absorbs shock from high-intensity reps and cushions during lifts.
The stretchy slip-on design is wrapped with mesh for breathability, stability, and a supportive feel. A plate runs the length of your foot for comfort as you go through your routine and gives force over the Zoom Air units to initiate active cushioning.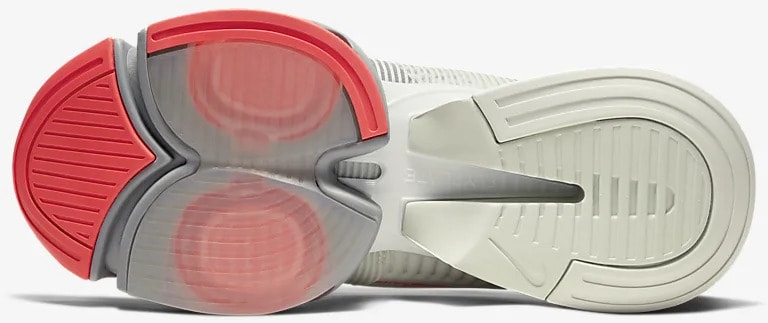 SuperRep Shoes from Nike Review – In Summary
That's our review of SuperRep shoes from Nike.
There is a shoe created for every kind of workout, and Nike created a line specifically for HIIT, cardio dance, treadmills, and indoor cycling with the SuperRep shoes. The sole units use technology that distinguishes them from the others, and the line has a fashionable look and beautiful colorway selections.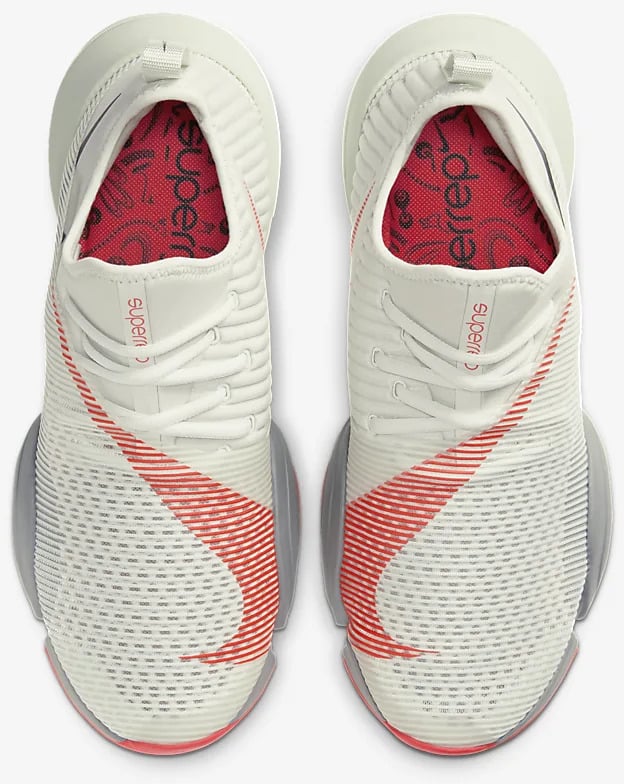 Photo Credits
Some product photos on this page are property of Nike.
This website is not affiliated or associated with CrossFit, Inc. CrossFit is a registered trademark of CrossFit, Inc.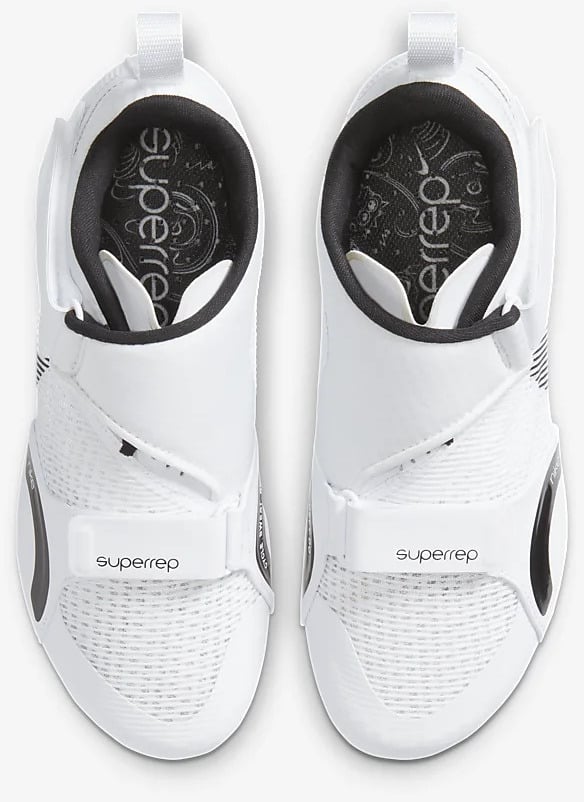 Affiliate Disclaimer
We are an affiliate of Road Runner Sports and others that sell this training gear. If you buy clothing or other training gear after clicking the links in this article, we receive a small commission at no extra cost to you. This helps us to bring you in-depth information and content on these great training products.