We like camber bars – they make your training more efficient – and even better are multi-grip bars – which let you grip the bar in just the right way. Rogue has a new Camber Bar called the MG-4CN Narrow Multi Grip Camber Bar. This has a more narrow range of grip selections, as compared to their other camber bars.
Rogue's Multi-Grip Bars, including the MG-4CN Bar, are rackable on traditional power racks and compatible with Olympic plates. This kind of bar can be highly beneficial in lessening the strain on the wrists and shoulders while doing press movements and supporting the triceps for superior lockout.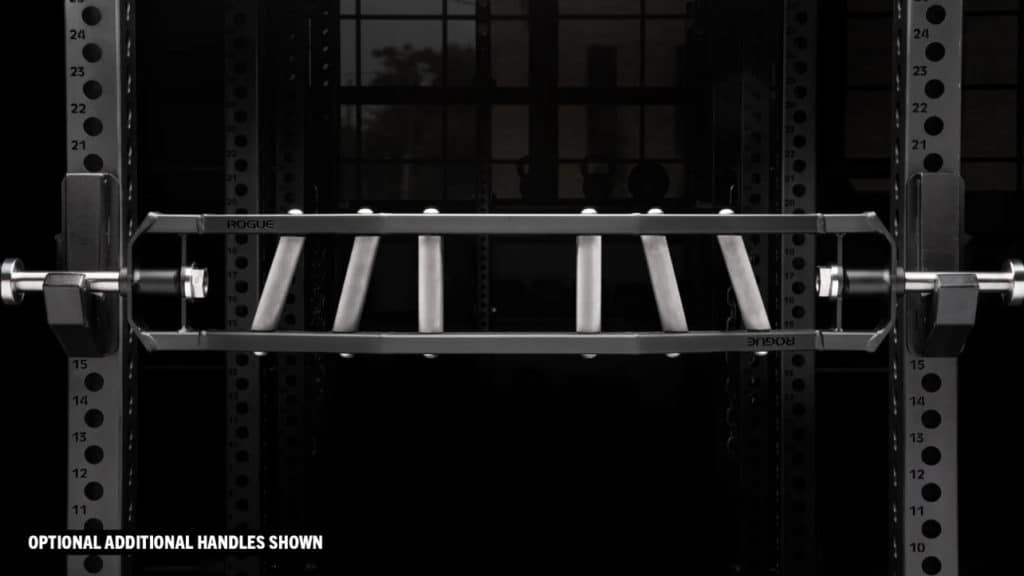 Get the MG-4CN Narrow Multi Grip Camber Bar, only from Rogue Fitness:
MG-4CN Narrow Multi Grip Camber Bar – Overview
Adapted from the design of the MG-4C Camber Multi-Grip Bar, the MG-4CN Narrow Multi-Grip Camber Bar is valued by its slimmer frame (7.1" wide vs. 10") and shorter/thicker handles (5" long vs. 6.75" long, 32mm diameter vs. 28.5mm). The friction welded sleeves are available with 9" or 15.5" of loadable length, utilize the same internal elements as Rogue's standard barbells, and spin on shafts made from the same stainless steel as the power bars.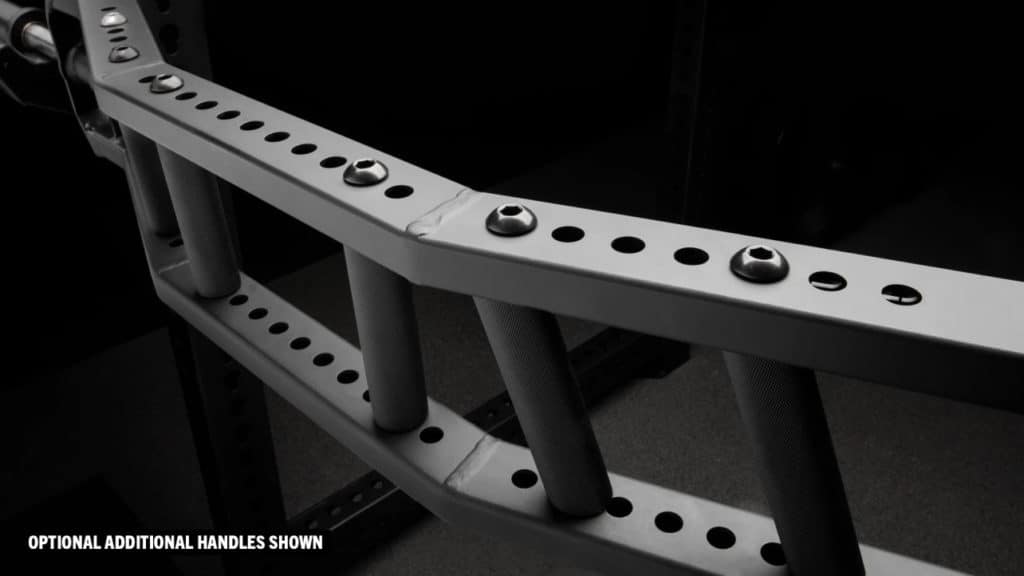 This bar is rackable on any Rogue power rack, squat stand, rig, or bench and all handles, regardless of angle, have a diameter of 32mm and the same knurl pattern as our Ohio Bars. You can choose the finish of the sleeves, handles, and hardware of the MG-4CN to stainless steel or Rogue's proprietary matte black finish. Both finishes are exceptionally durable and corrosion-resistant and will preserve the look and performance of the sleeves across daily use.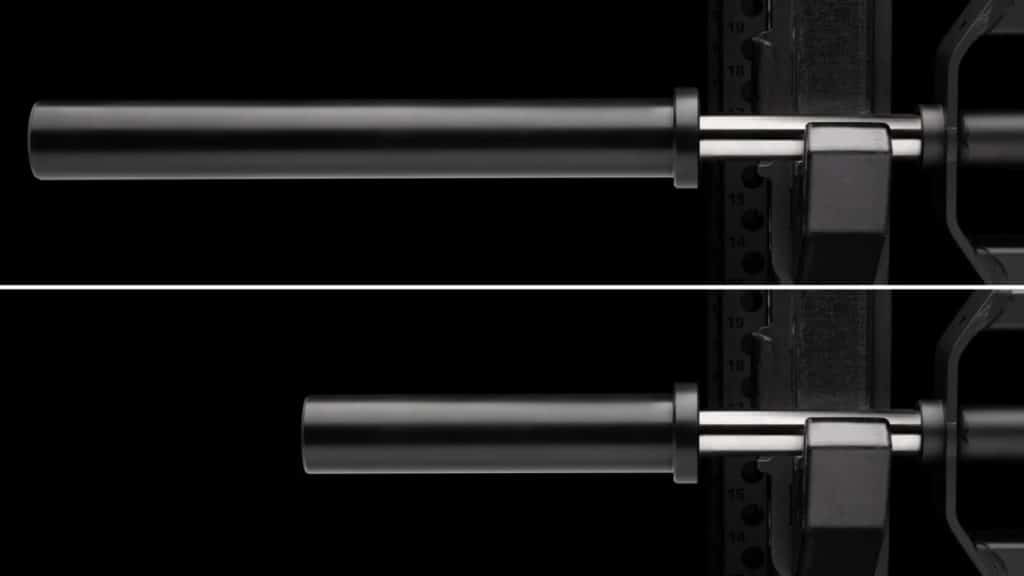 The cambered shape with 3.5" of drop enables a greater range of motion when using the outer handles on specific movements. It also helps to enhance stability since the bar's center of mass relative to hand placement is lower. The sleeves are completed to the shafts by Rogue's barbell assembly team, but to save on shipping charges, they created a distinct interlocking taper design that enables easy assembly with a single nut using the included wrench. The joint formed by this interlocking taper is as powerful as a weld and will hold up to whatever you throw at it.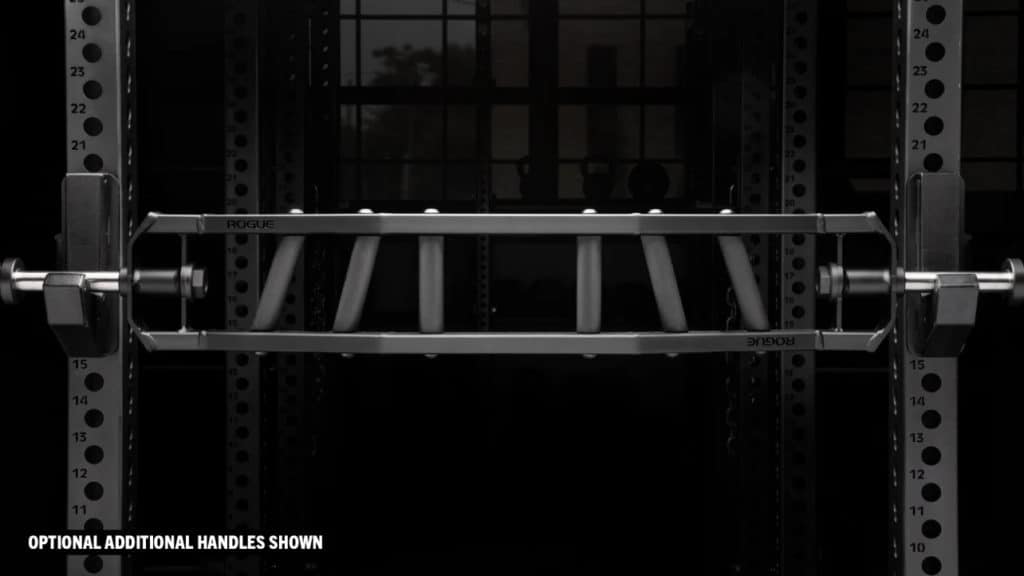 MG-4CN Narrow Multi Grip Camber Bar – In Summary
That's our close-up look at MG-4CN Narrow Multi Grip Camber Bar.
The MG-4CN Narrow Multi Grip Camber Bar is made in the USA with a bar length of 70.8" (Short Sleeve) and 83.8″ (Standard Sleeve). With MG-4CN, you can choose the finish that you like with the sleeves as well as the width and angle of the handles, building a bar that is optimized for your size and training preferences.
Looking for more options? Check out these other great products:
Rogue also carries a camber bar from kabuki – maker of great specialty barbells: Kabuki Kadillac Camber Bar.
Want a wider grip? Check out the Rogue CB-4 38MM Camber Bar.
Find more camber bars for your home gym.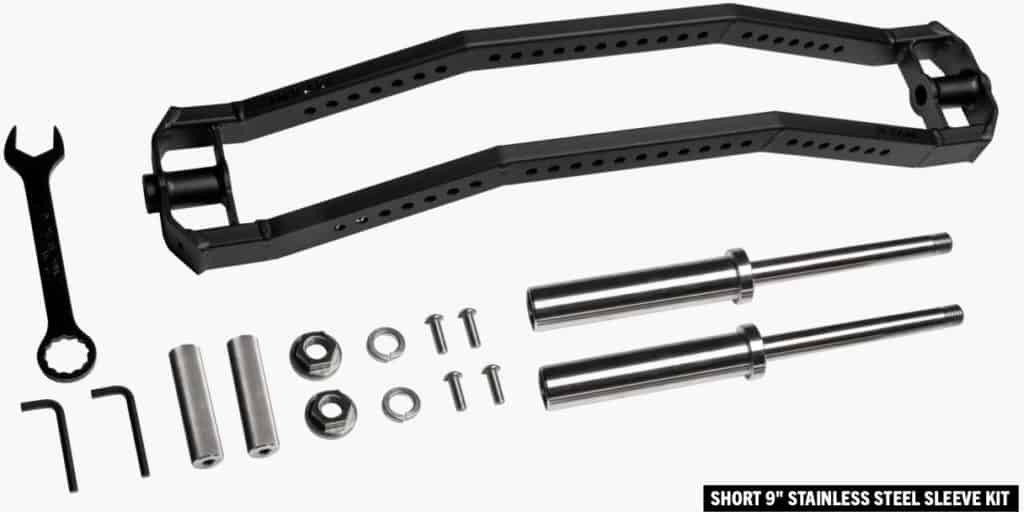 Photo Credits
Product photos on this page are property of Rogue Fitness.
This website is not affiliated or associated with CrossFit, Inc. CrossFit is a registered trademark of CrossFit, Inc.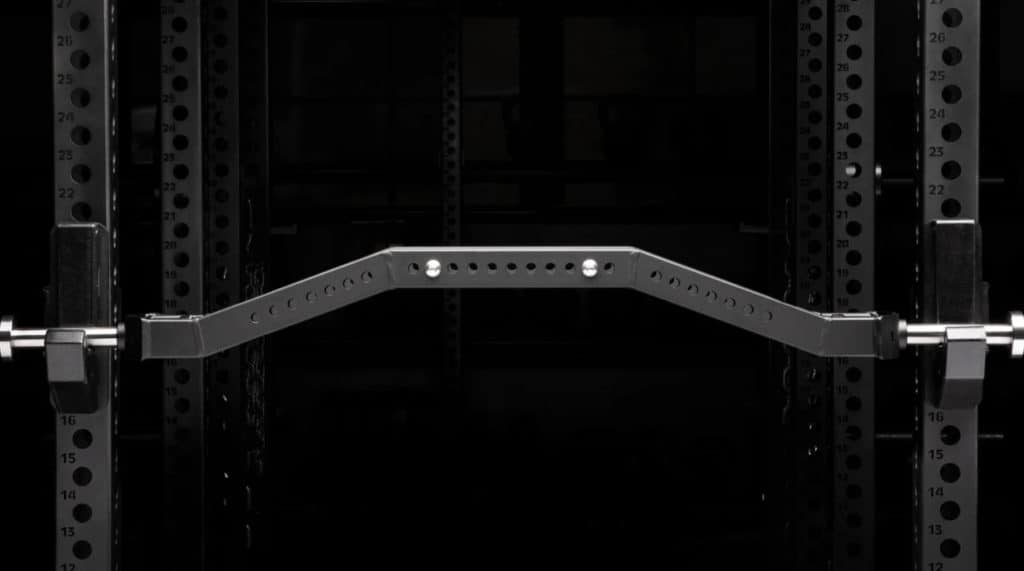 Affiliate Disclaimer
We are an affiliate of Rogue Fitness and others that sell this training gear. If you buy clothing or other training gear after clicking the links in this article, we receive a small commission at no extra cost to you. This helps us to bring you in-depth information and content on these great training products.