Rogue has released the 3rd version of the
Echo Bike
. Grab one while they last!\n
Kabuki has a new camber bar – check out the Kabuki Kadillac Bar. You can get it from Rogue.
The cambered squat bar has an upper horizontal steel bar with two vertically-welded steel posts extending under it. The bar also has a design that makes it more comfortable for people with shoulder mobility problems or upper body injuries to carry.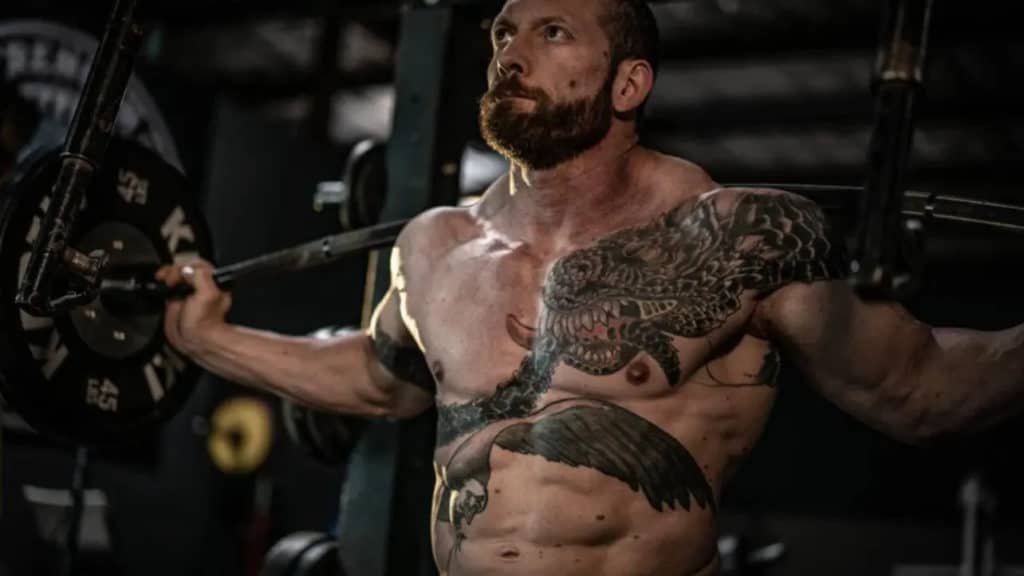 Get the best, from Kabuki: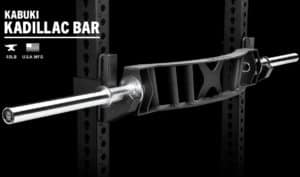 Kabuki Kadillac Bar – Overview
The cambered squat bar is state-of-the-art and a highly efficient squat accessory that can help improve your squat strength and strategy. Its weight plates hang 14 inches lower than a standard barbell and are positioned somewhat off-center from the upper part of the barbell rather than straight underneath. It is more challenging, though, to balance with this barbell because the weight plates can swing forward and back as you move.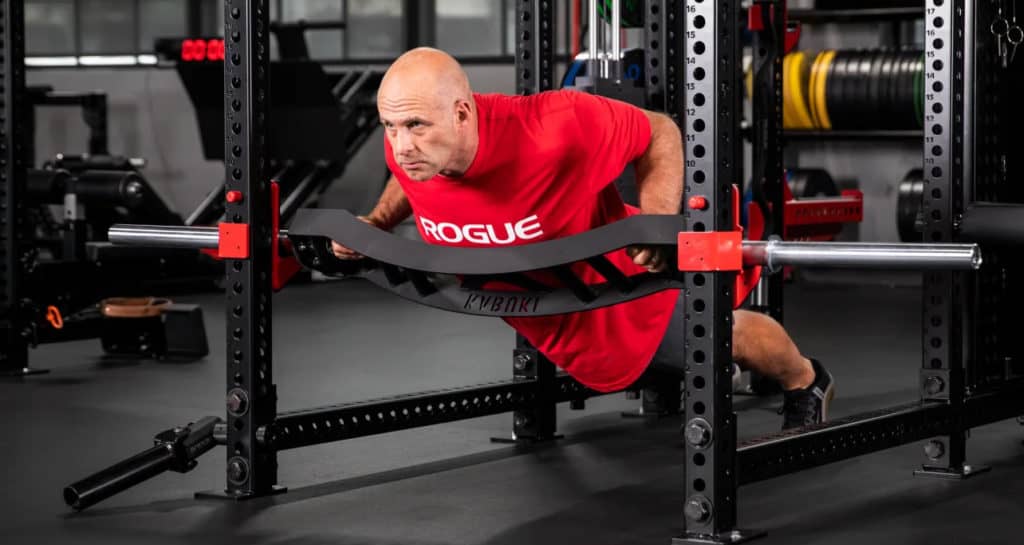 Because of its design, you can decide to put your hands on the upper portion, the same as with a standard bar. You can also place your hands on the vertical posts at differing heights. This grip change enables people with significant upper body constraints such as shoulder injuries, etc., to still execute a squat exercise.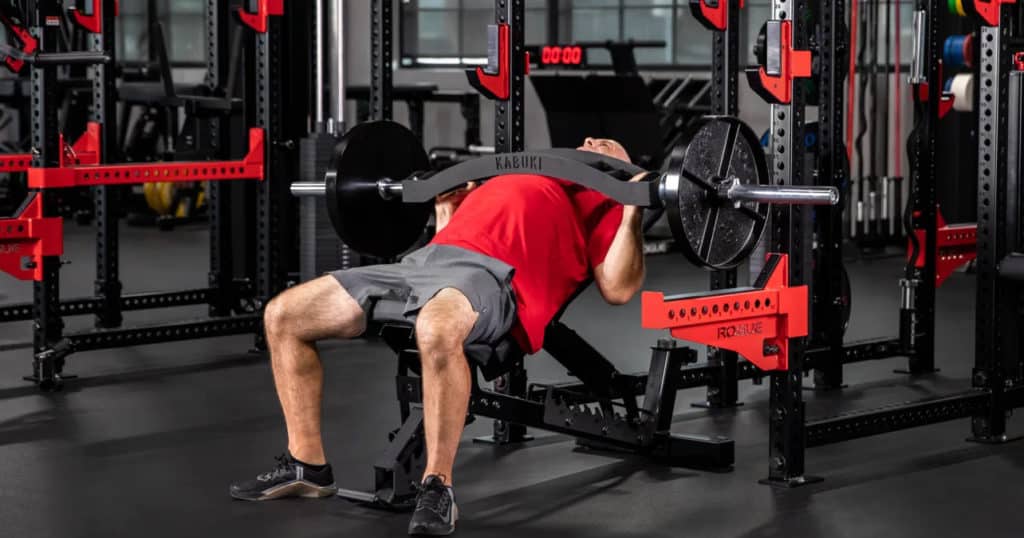 Kabuki Kadillac Bar
Manufactured in Ohio by Rogue Fitness, this exclusive version of the Kabuki Strength Kadillac Bar includes the addition of knurled handles and Rogue's signature texture black powder coat finish. The Cadillac Bar is a specialty neutral grip/football bar that allows a full range of motion, with conducive rackability on any traditional power rack (40.5" to 52.5").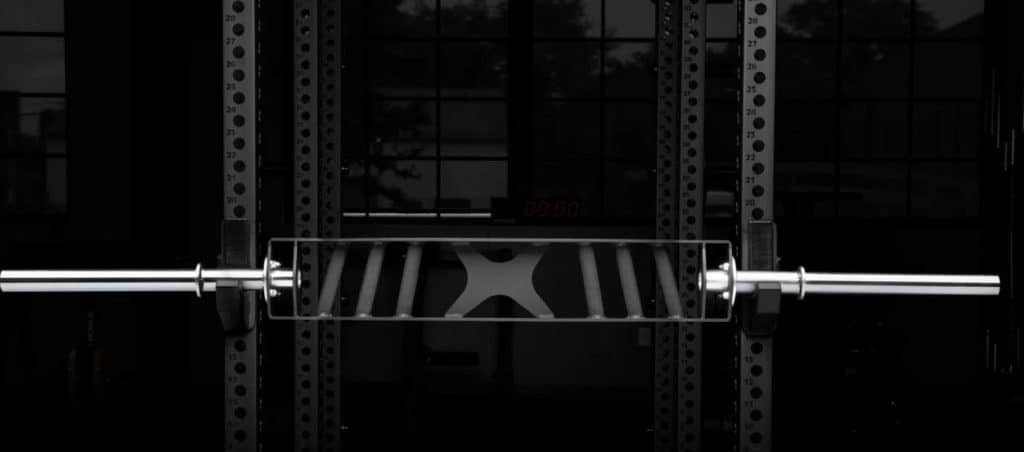 Though the Kadillac Bar is primarily a bench press/neutral grip football barbell, it can also be used for curls, rows, skull crushers, lat pull-downs, and more. The variability of handle placement and angles presents numerous variations in movements and progressions and also boosts excellent stacked joint position and enhanced movement mechanics. The sleeves are also removable, decreasing the overall shipping fee.
Kabuki Strength Duffalo Bar
The Kabuki Strength Duffalo Bar highlights a proprietary multiple radius bend uniquely developed for both squatting and pressing movements. It is produced by a well-known strength coach and powerlifter, Chris Duffin, and is manufactured from a 195 KSI tensile strength alloy steel (32mm diameter). The bar curve lessens the pressure on the biceps, shoulders, and back while allowing scapular retraction and utmost joint centration. It is contoured to comfortably serve any size athlete, whether completing low bar, high bar, or even front squats.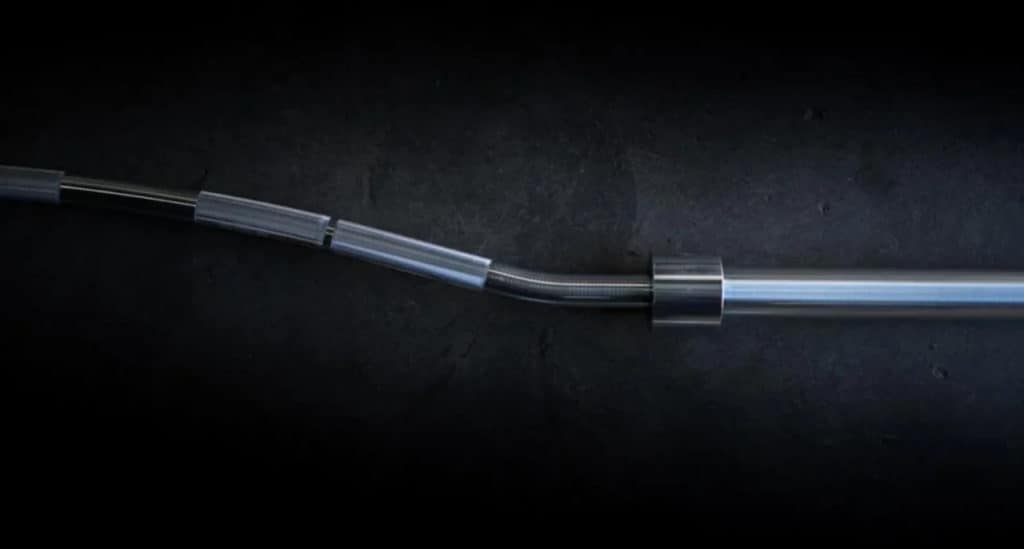 This design eliminates the needless center peak that often offsets some of the benefits of equivalent curved buffalo bars. All Duffalo Bars are manufactured in Portland, Oregon, and are available in three options: Clear Zinc: Shiny and bright with a bluish-silver hue that fades to a gunmetal grey color over time. Standard but durable option. Black Oxide: Adds minor corrosion resistance, restricts light reflection, and forms a great gunmetal black finish. Electroless Nickel: A premium finish commonly utilized in high-wear environments. This finish has a high level of corrosion resistance, wear resistance, and longevity of its bronze color.

Kabuki Kadillac Bar – In Summary
That's our close-up look at the Kabuki Kadillac Bar.
The Kabuki Kadillac Bar is a multi-grip specialty bar that presents so much thoroughness with excellent fit and finish. They are made for people with special needs as well as for people who do loads of pressing. Aside from bench exercises, the bar can also be used for overhead press, curls, rows, skull crushers, lat pull-downs, and more.
Looking for more options? Check out these other great products:
Here's more cambered bar options – like the Rogue CB-4 38MM Camber Bar or the Cambered Swiss Bar.
More gym equipment.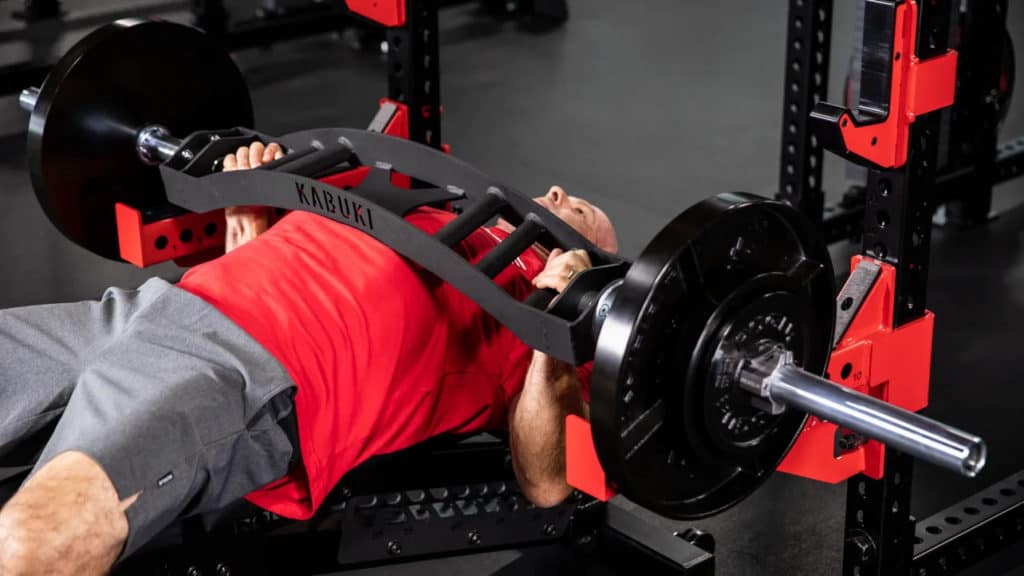 Photo Credits
Product photos on this page are property of Rogue Fitness.
This website is not affiliated or associated with CrossFit, Inc. CrossFit is a registered trademark of CrossFit, Inc.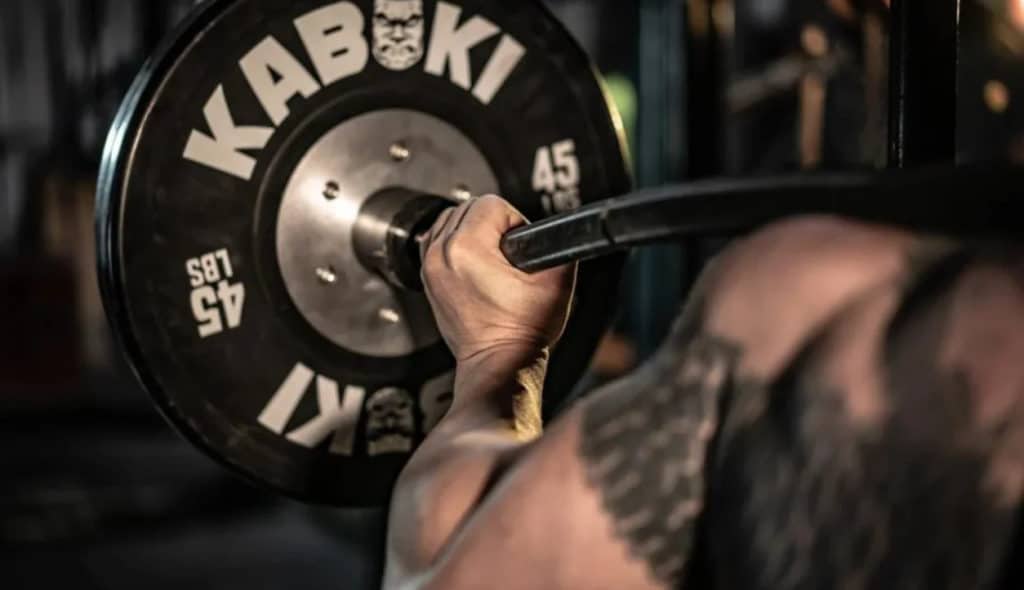 Affiliate Disclaimer
We are an affiliate of Rogue Fitness and others that sell this training gear. If you buy clothing or other training gear after clicking the links in this article, we receive a small commission at no extra cost to you. This helps us to bring you in-depth information and content on these great training products.