Let's review GORUCK Storage Accessories.
When you travel and go outside, you want your stuff to be organized and accessible so you can freely do your activities without any disturbances (like finding a misplaced charger). Save time, manage more activities, and have longer times doing outdoor adventures with GORUCK Storage Accessories.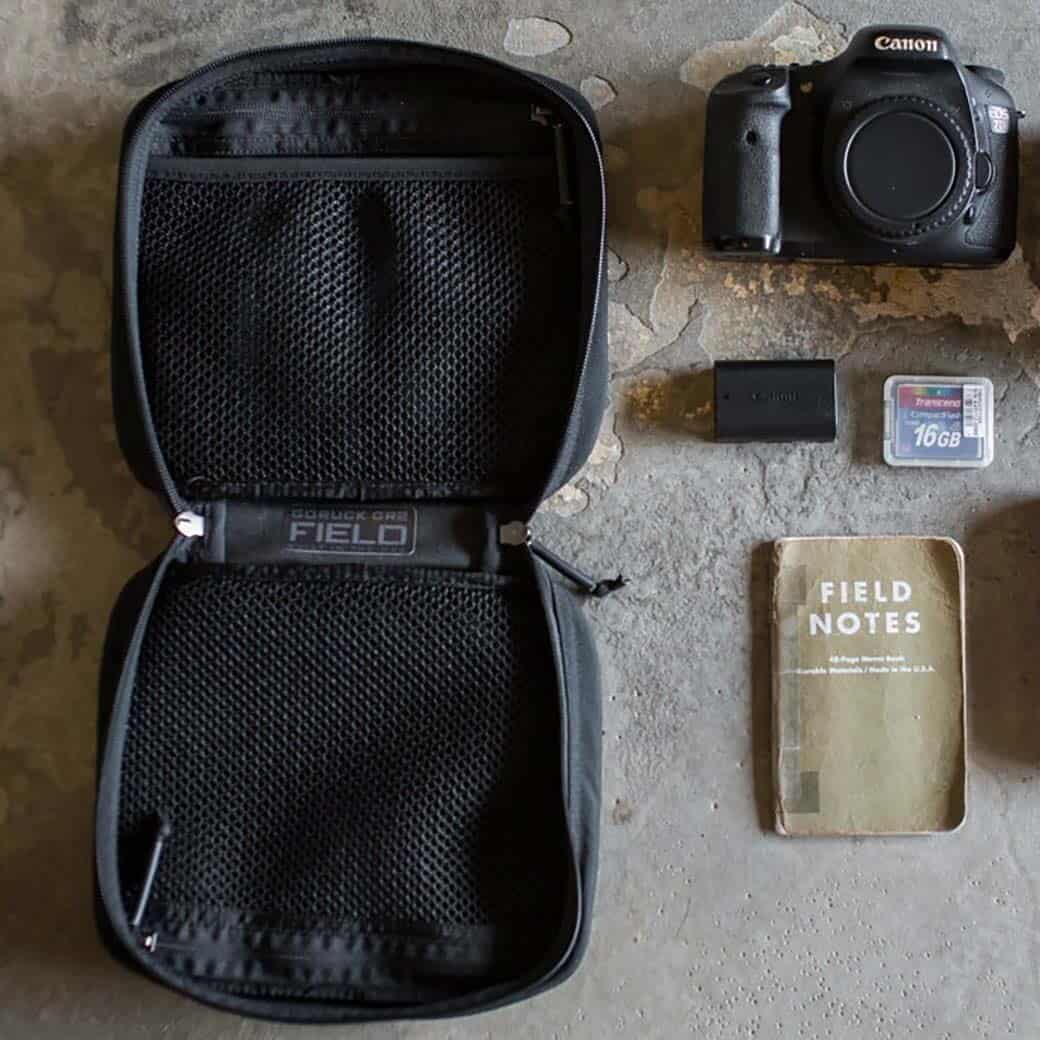 Here are some of the styles we are going to look at:
GORUCK Storage Accessories – Overview
GORUCK Storage Accessories provide you with straightforward pockets and kits with killer versatility and admirable durability. GORUCK is known for the best, most rigid rucking gear, so it is expected that these pockets will last long.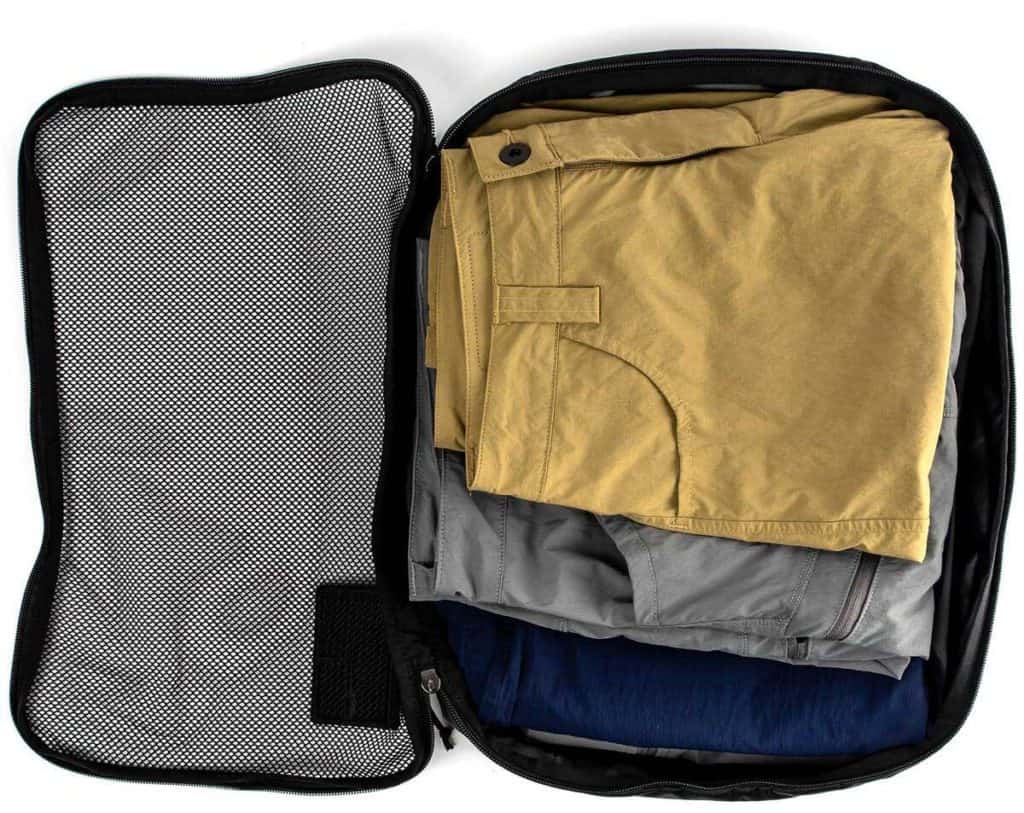 These pockets also provide expansion or organization of your GORUCK Rucksack storage as they can be attached to them. GORUCK Storage Accessories offer you an array of different pockets to suit your taste, preference, and need. There's always a GORUCK pocket to systematically organize your electronics, cables, camera, batteries, hard drive, etc.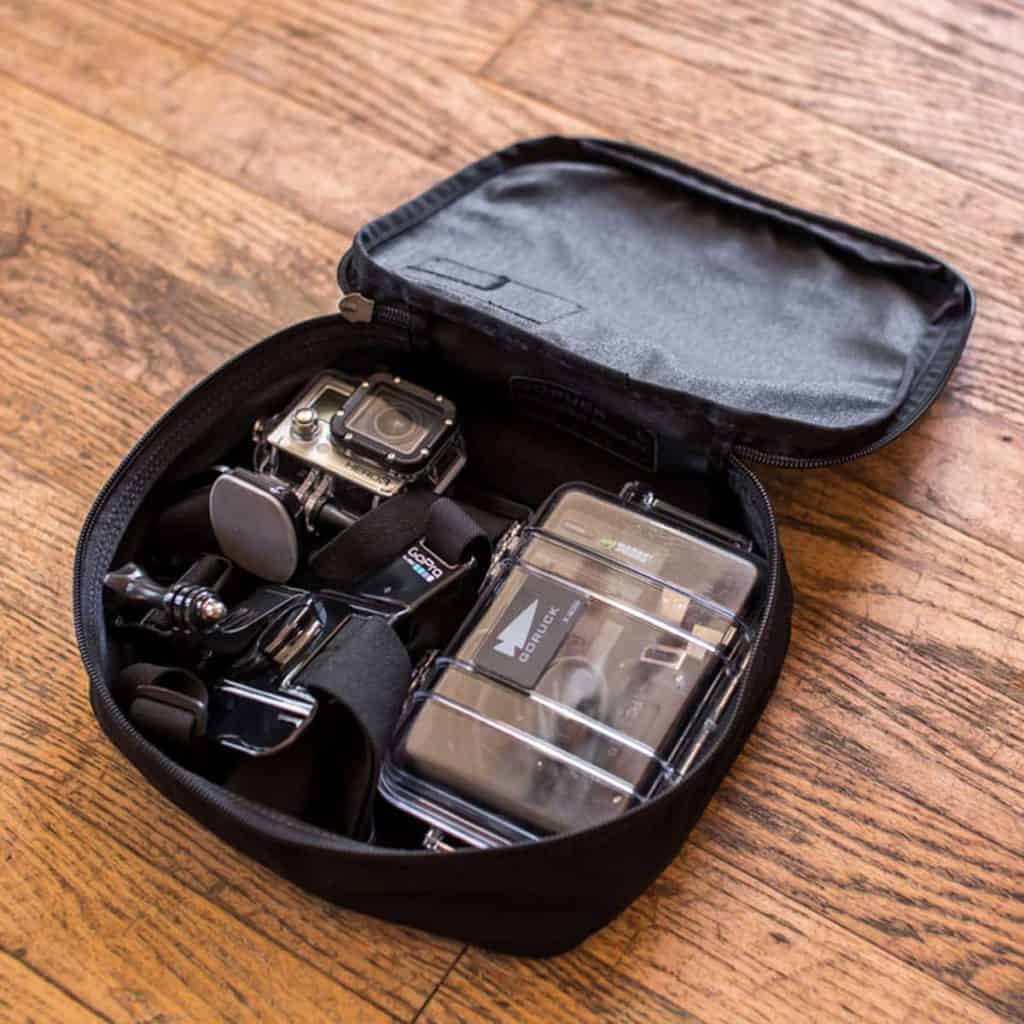 GR1 Field Pocket
The GR1 Field Pocket is a multi-functional pocket, and you can use it as a toiletry kit or as an organizer for your electronic cables, camera gear, or you can also put it in your Rucksack to add space and structure. It has extra three interior pockets to keep you organized, and the padding keeps contents inside protected.
It measures 9" W x 6" H x 2.5" D and has a capacity of 3L. The primary material used in GR1 Field Pocket is 1000D Cordura, and it utilizes YKK zippers with silent 550 cord zipper pulls. It is backed up with the Scars Lifetime Guarantee.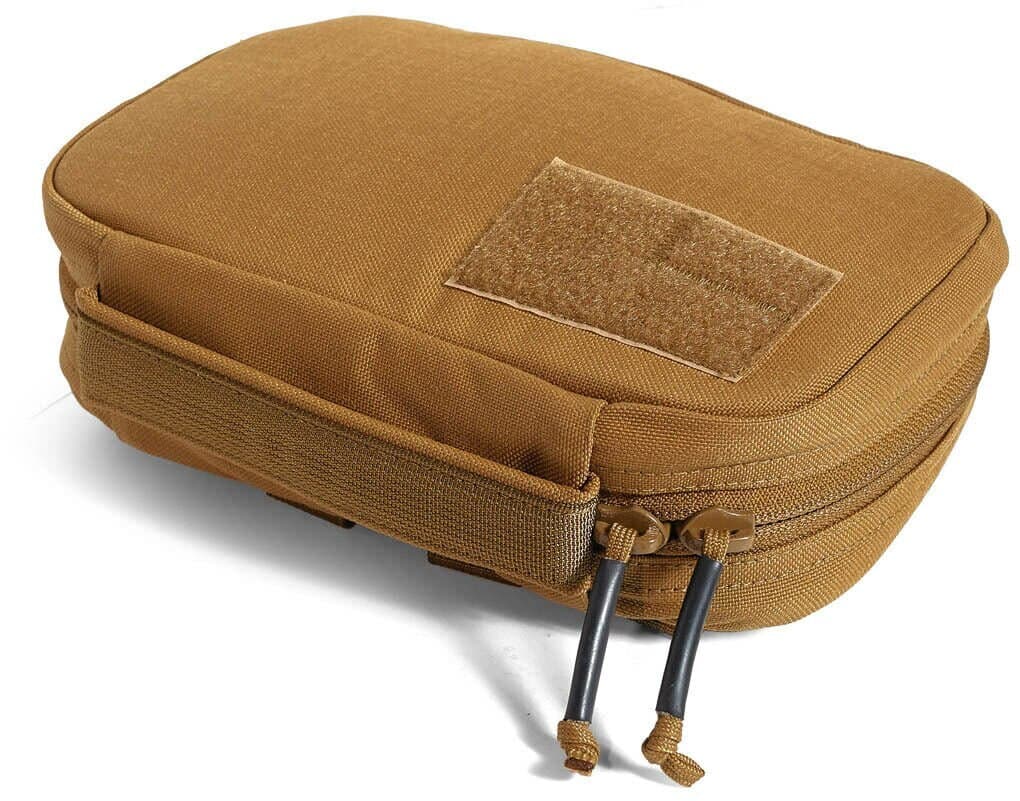 GR2 Field Pocket
GR2 Field Pocket is a bigger version of GR1. It measures 9" W x 8" H x 3" D and has a capacity of 4L. It has a simple, low-profile look, but you can clearly see how durable the materials are. It is also made of 1000D Cordura with MOLLE webbing, so you can smoothly integrate it with other packs.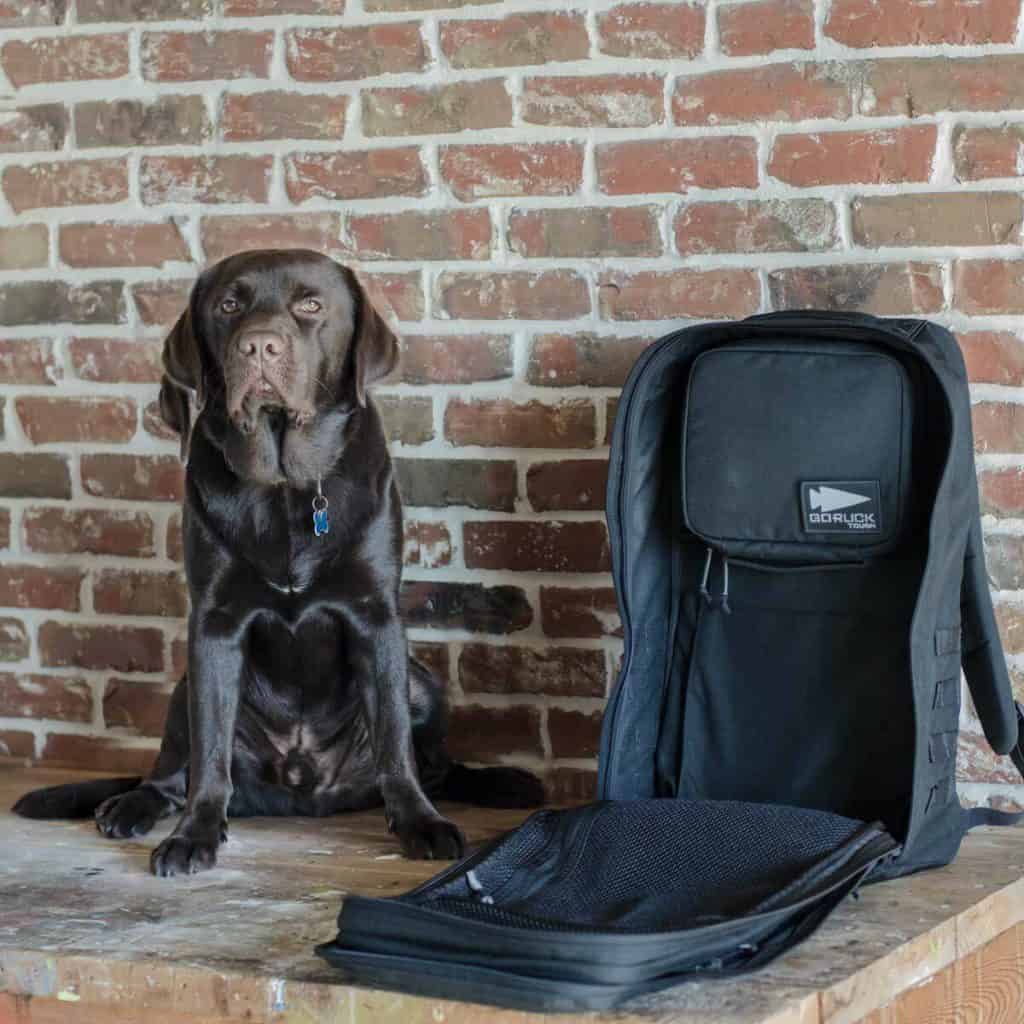 It opens flat with three internal compartments that allow excellent organization. GR2 also has an external padded handle perfect for taking it as a stand-alone piece of gear. You can easily organize your camera and camera accessories, hard drives, batteries, cables, and chargers.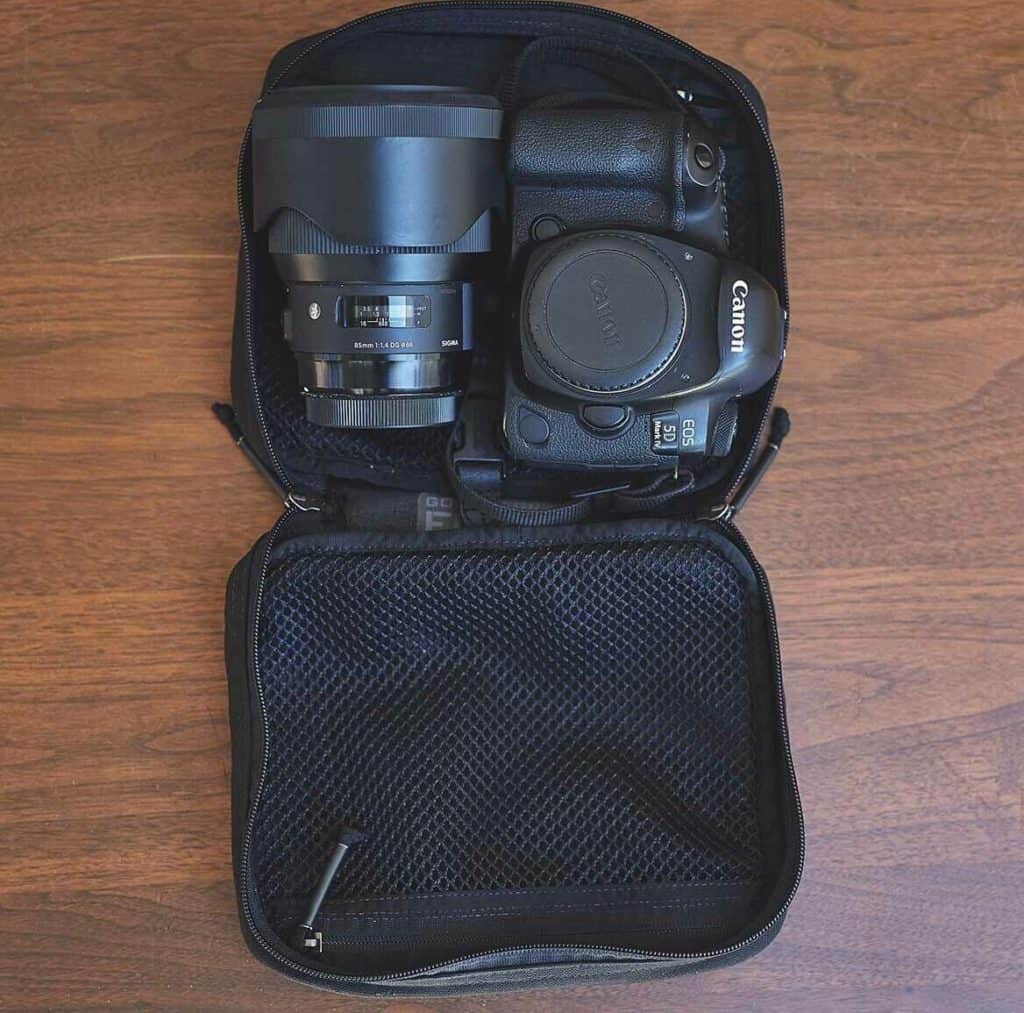 Wire Dopp
Plain yet tough, Wire Dopp is a compact kit to fit charging cable, earbuds, and adapter bits for your smartphone, tablet, laptop, or music device. It has a simple folding design with single buckle closure for a secure hold. It also has a 2×3 inch patch-friendly VELCRO on the front and a robust 1000D CORDURA for superior durability.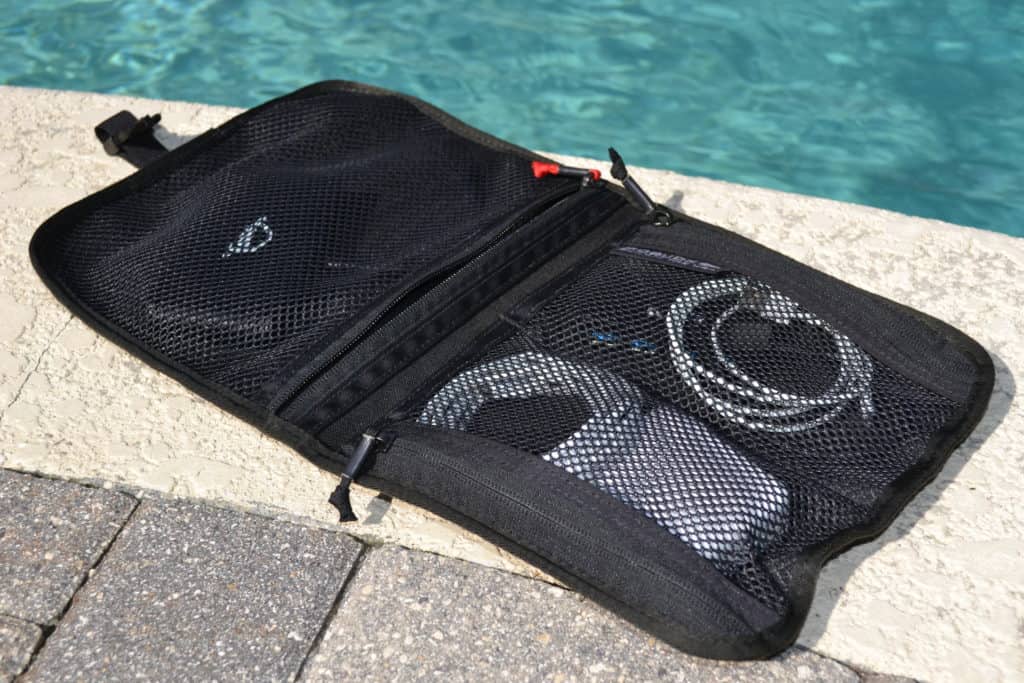 Wire Dopp uses YKK zippers with color-coded 550 cord pulls for fast, smooth access and has an inner mesh so you can easily see the contents. It has standard and mini size. The Standard (closed) measures 8.5″ x 9.5″ while the Mini measures (closed) 4.5″ x 9.75″. The Standard small compartments (2/3) measures 4.5″ x 7.5″, and the Mini compartments (2/2) measures 3.25″ x 9.75″.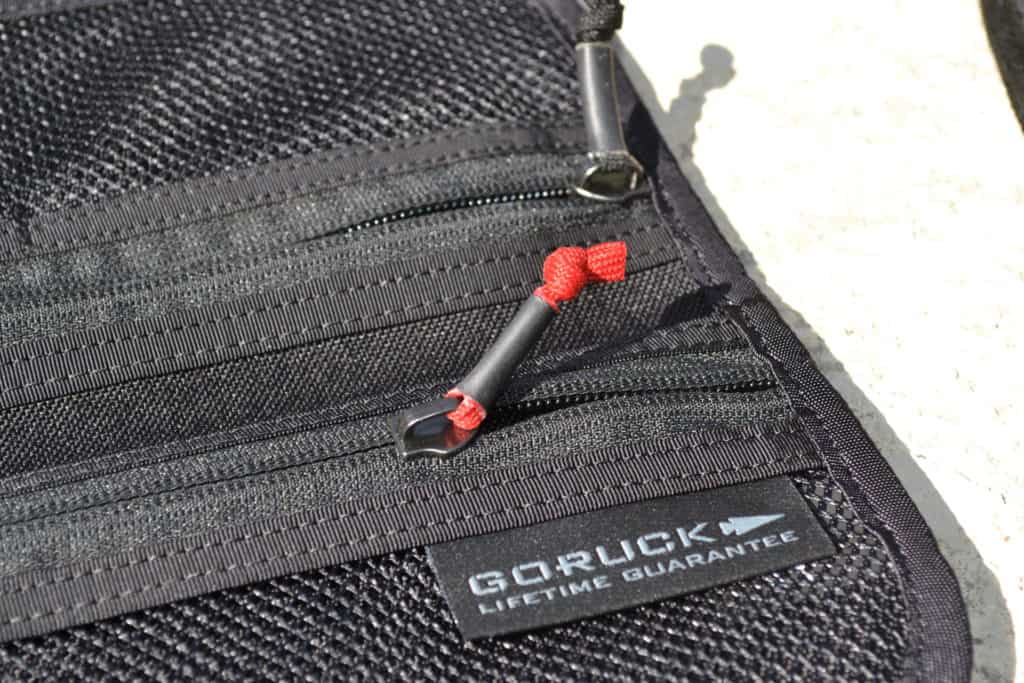 Need more? We did an in-depth review of the Wire Dopps from GORUCK.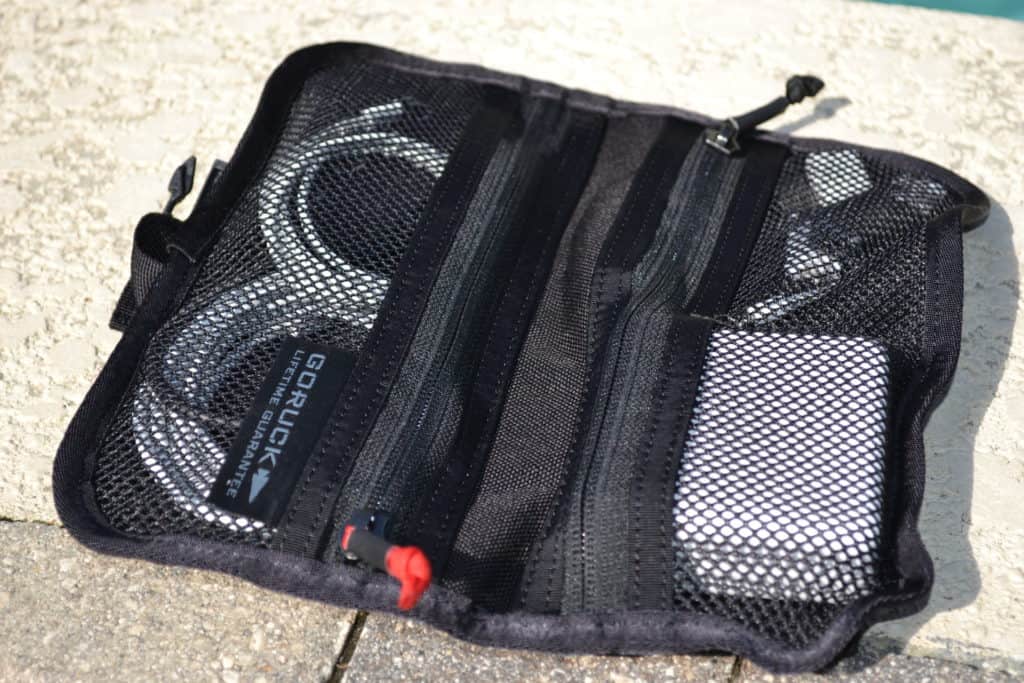 Shadow Pocket
The Shadow Pocket is an effortlessly foldable field pocket that doesn't have any attachment webbing. It is a simple way to organize your gear and features a sleek design of a webbing handle.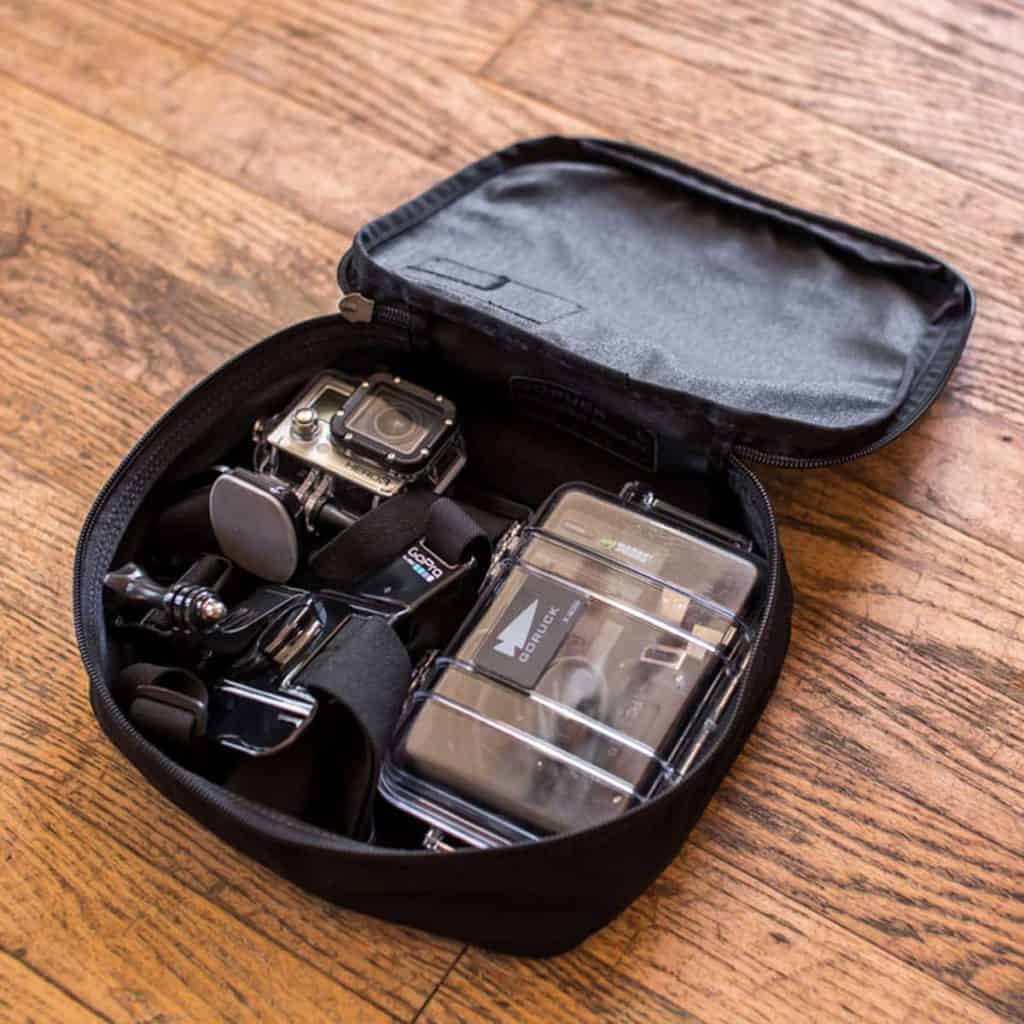 You can easily organize your electronics, use it as a Dopp kit, for camera gear, or with your Rucksack. It has three sizes: 3L (9″ x 5.5″ x 2.5″), 4L (9″ x 8″ x 3″), and 5L (9″ x 9″ x 3.25″).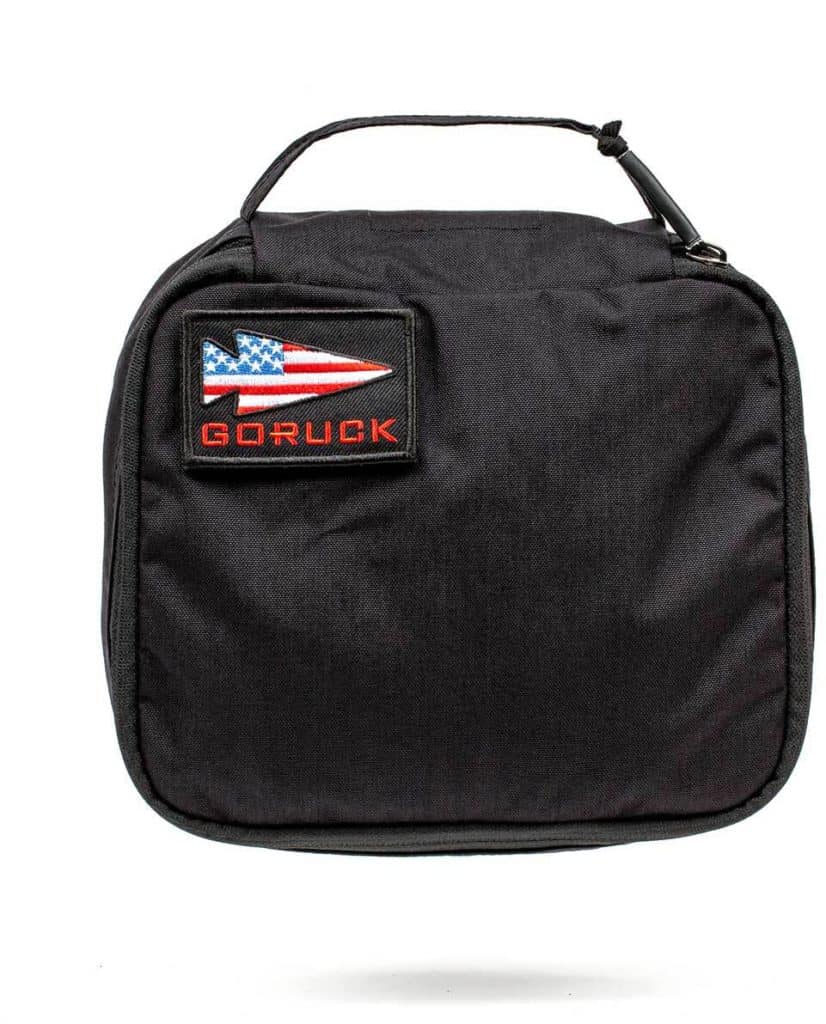 Packing Cubes
Just like any GORUCK apparel and gear, Packing Cubes also have outstanding craftsmanship. They are made from ultra-light and notably tough 200D nylon. They pack down to nothing when not in use and an ideal travel companion to your GR3, GR2 or Kit Bag.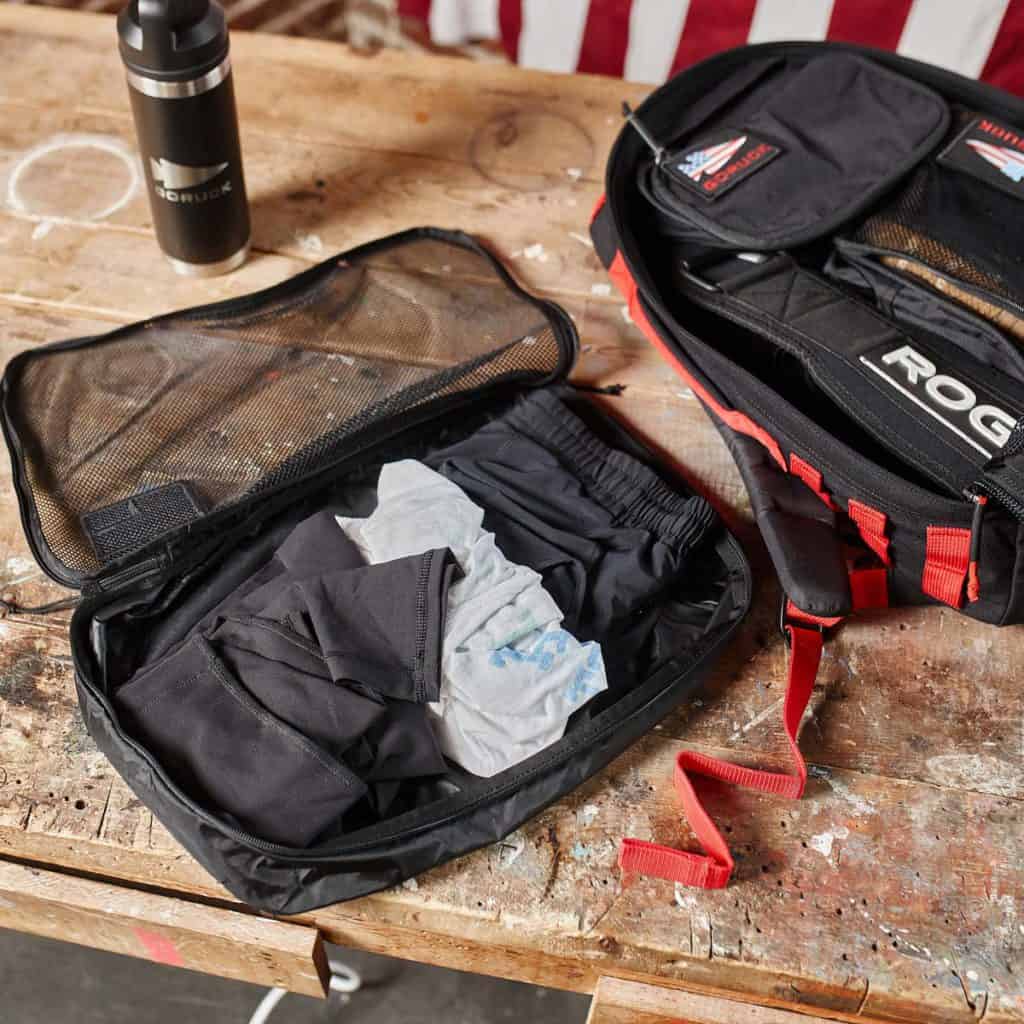 The zippered mesh compartments open flat so you can pack efficiently and get what you need swiftly. It comes in Flat and Full types with different sizes of 5L, 10L, and 20L.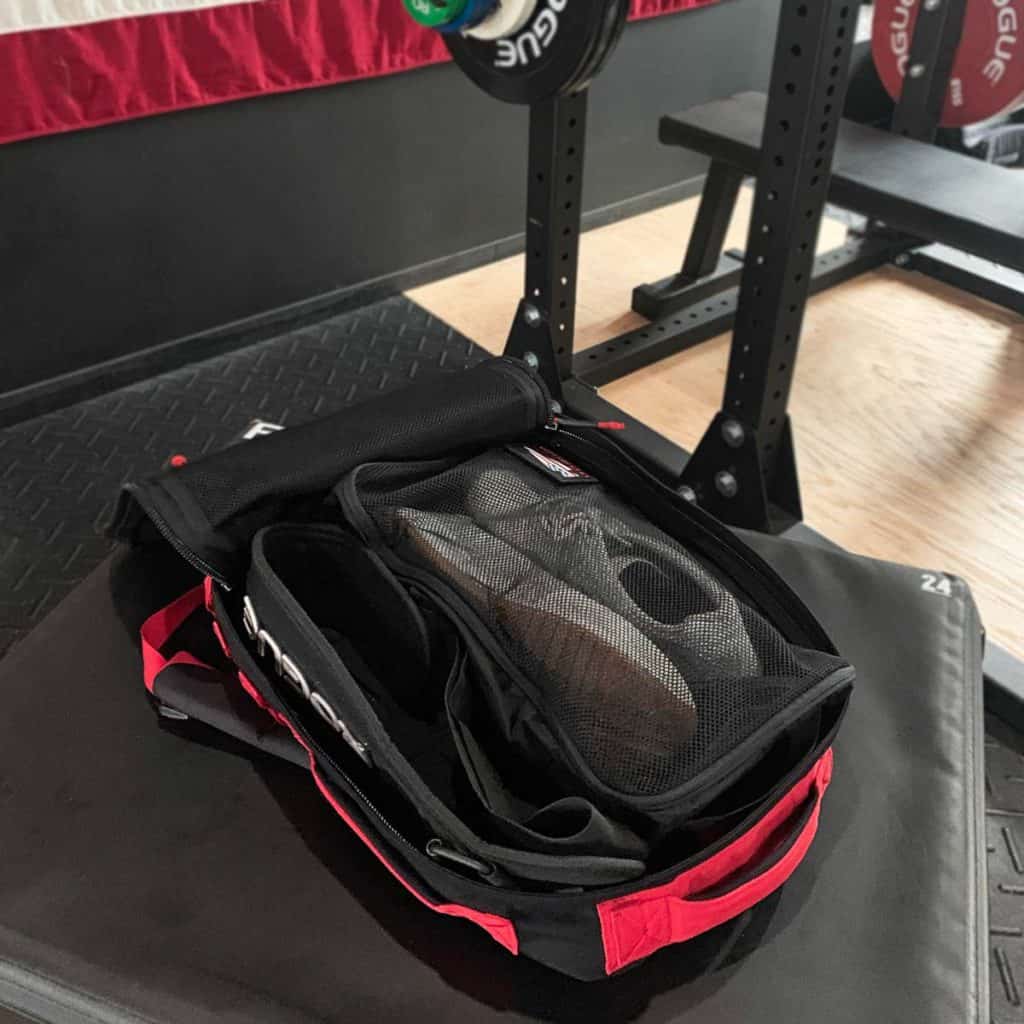 Simple Side Pocket
Just because it is called Simple Side Pocket doesn't mean you can only attach it on the side. It can be secured elsewhere, like inside or the back of your Rucksack. Just entwine the straps through the webbing, then close it by sliding the clips into the pockets.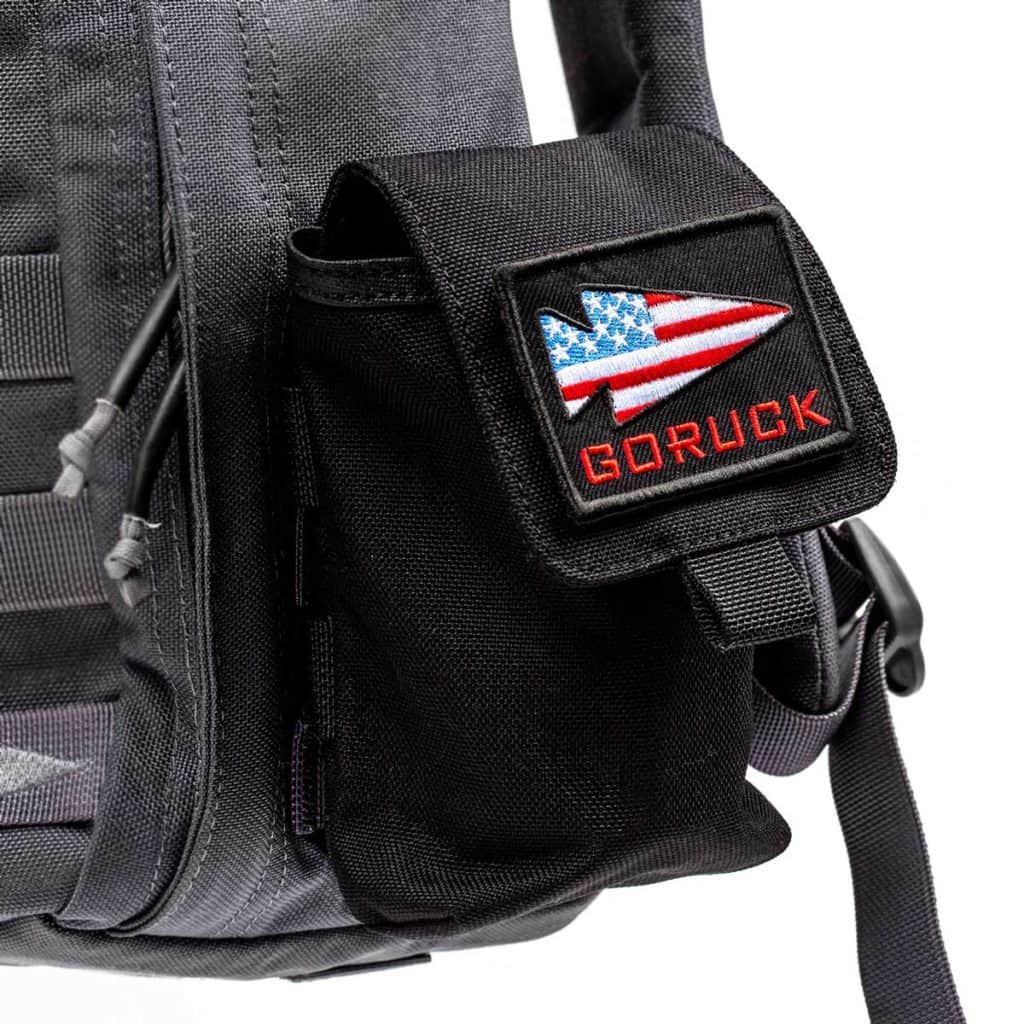 The pockets can be opened and closed through a Velcro closure so you can easily access everything inside. It has accurate sewing and stitching and a comfortable built-in attachment system. It has a 2×3 inch patch-friendly VELCRO on the front. It measures 7″ height x 5″ width x 3″ depth (full) and weighs 86g.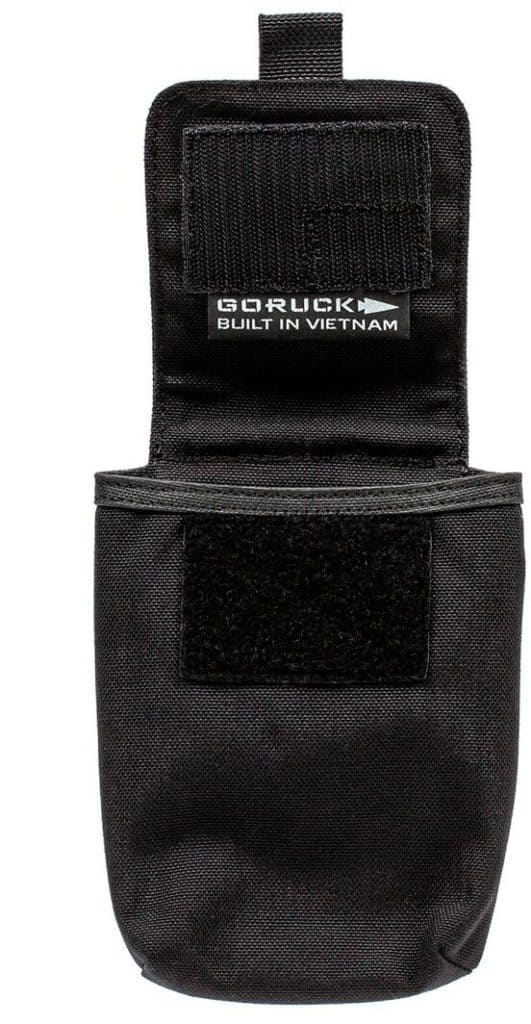 GORUCK Echo Field Pocket
The smallest in all of the field pockets, the Echo Pocket provides an organized way to keep your camera, cables, and other electronics. It measures 9" W x 4" H x 2.5" D and has a 2L capacity with three interior pockets to keep you systematic and efficient.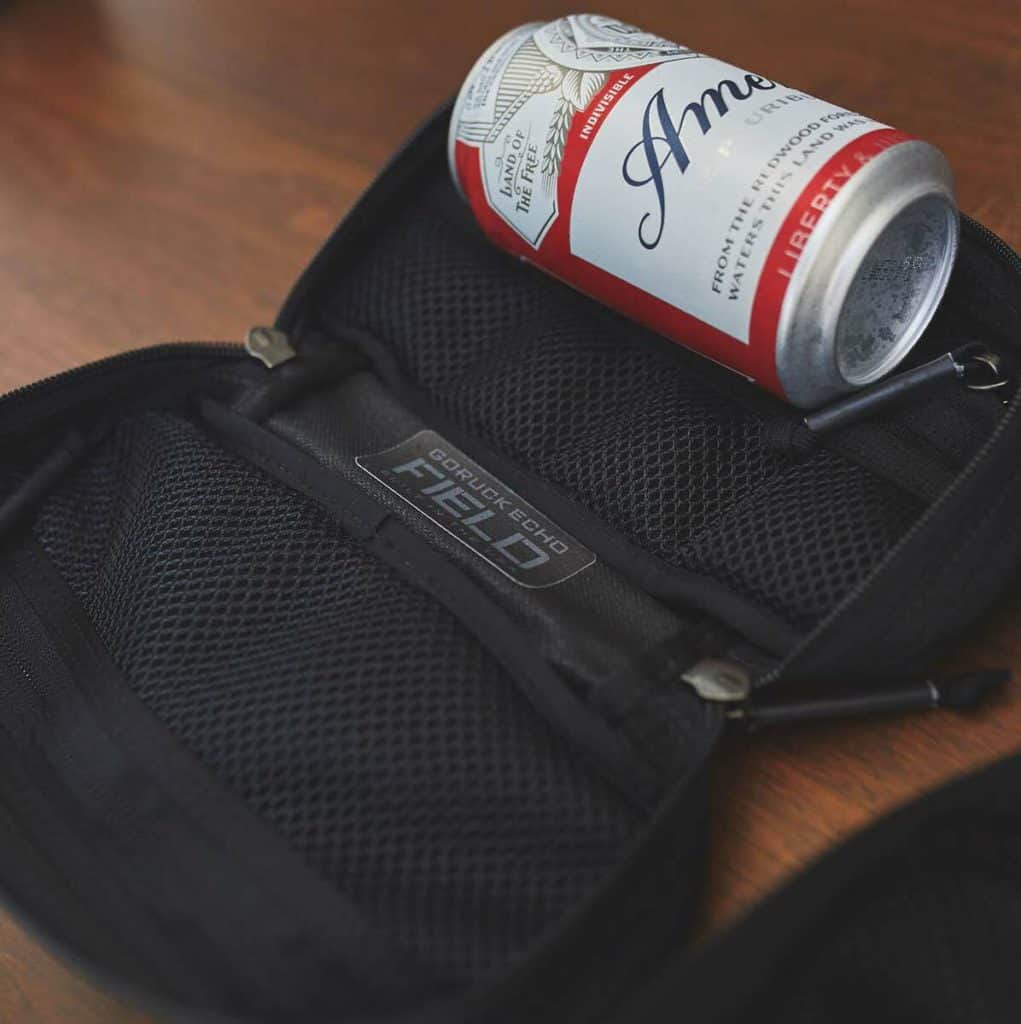 It is made from 1000D Cordura that is a versatile nylon fabric that offers strength and outstanding resistance from abrasion, fading, and mildew.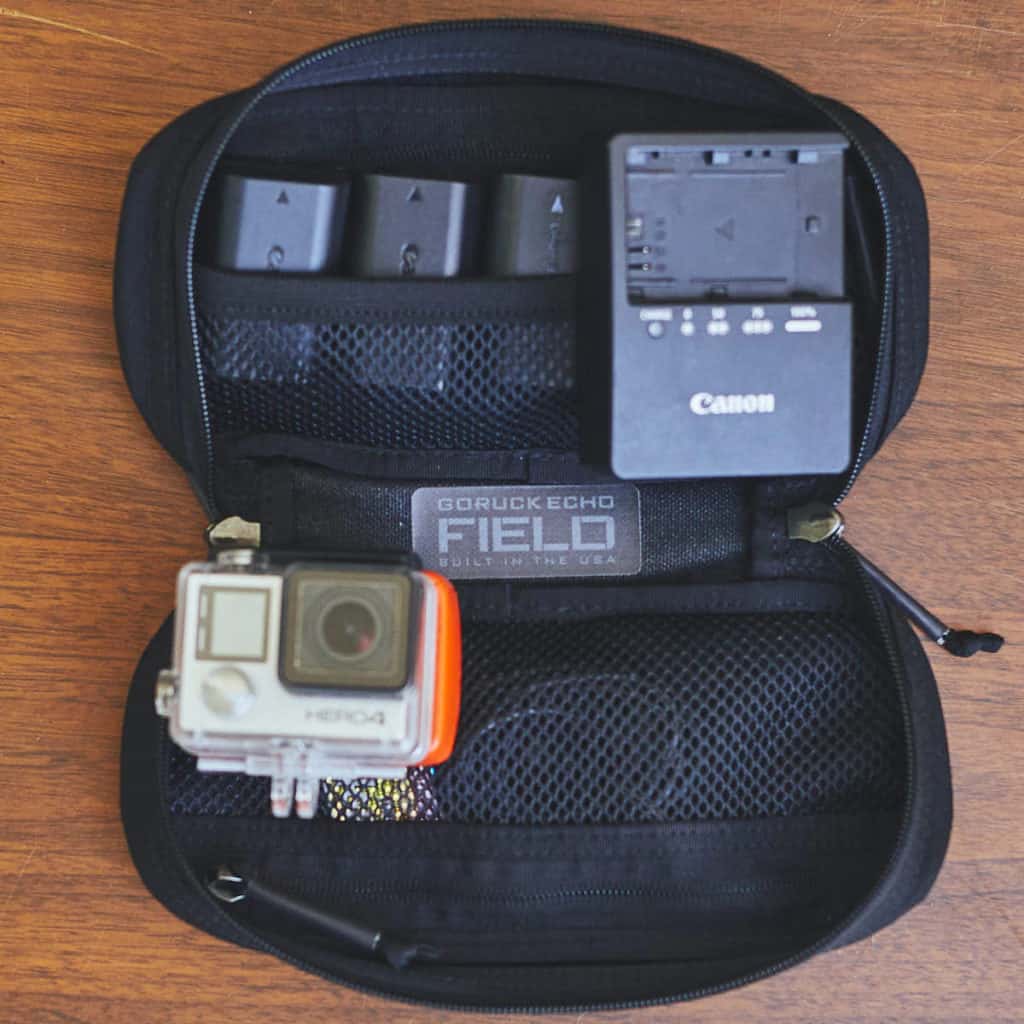 GORUCK Storage Accessories Review – In Summary
That's our review of GORUCK Storage Accessories.
Depending on your need and inclination, GORUCK Storage Accessories give you different pocket choices with versatility, durability, and simplicity. They are an excellent choice to keep your valuables and belongings safe and organized in their proper place. They can be attached to your Rucksacks or can be carried independently with convenience.
Photo Credits
Product photos on this page are property of GORUCK.
This website is not affiliated or associated with CrossFit, Inc. CrossFit is a registered trademark of CrossFit, Inc.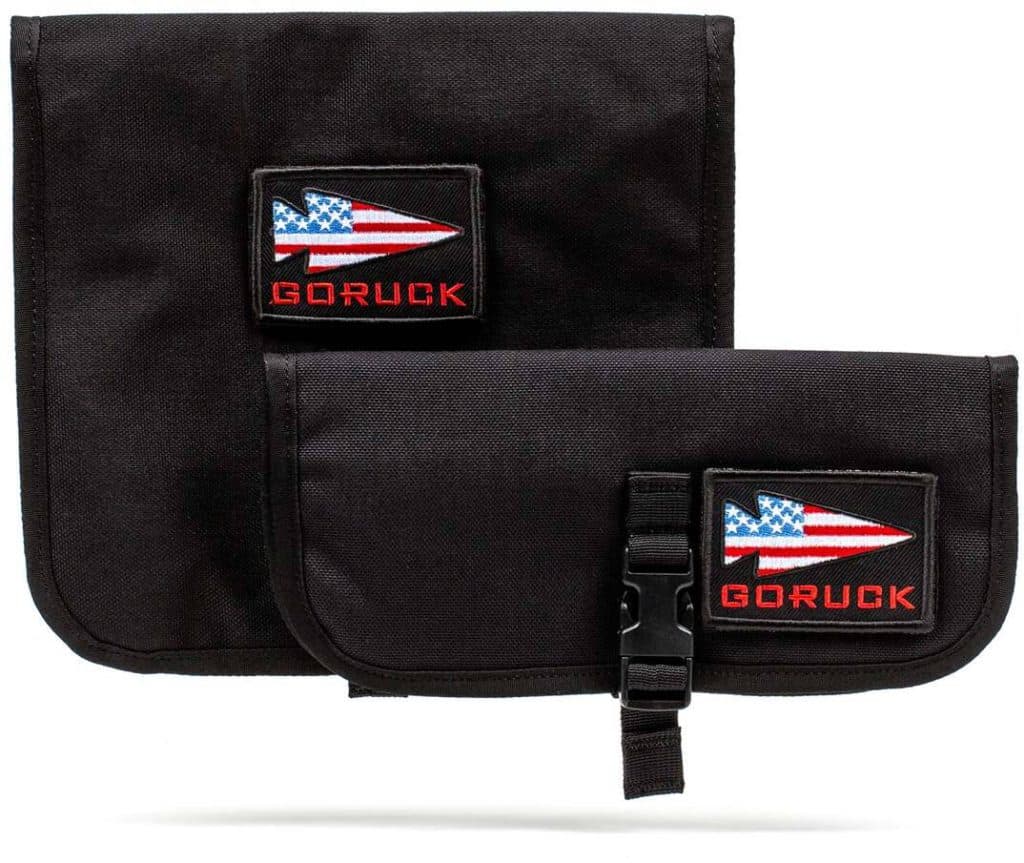 Affiliate Disclaimer
We are an affiliate of GORUCK and others that sell this training gear. If you buy clothing or other training gear after clicking the links in this article, we receive a small commission at no extra cost to you. This helps us to bring you in-depth information and content on these great training products.