Let's review the new Curry Flow 8 Basketball Shoes from Under Armour.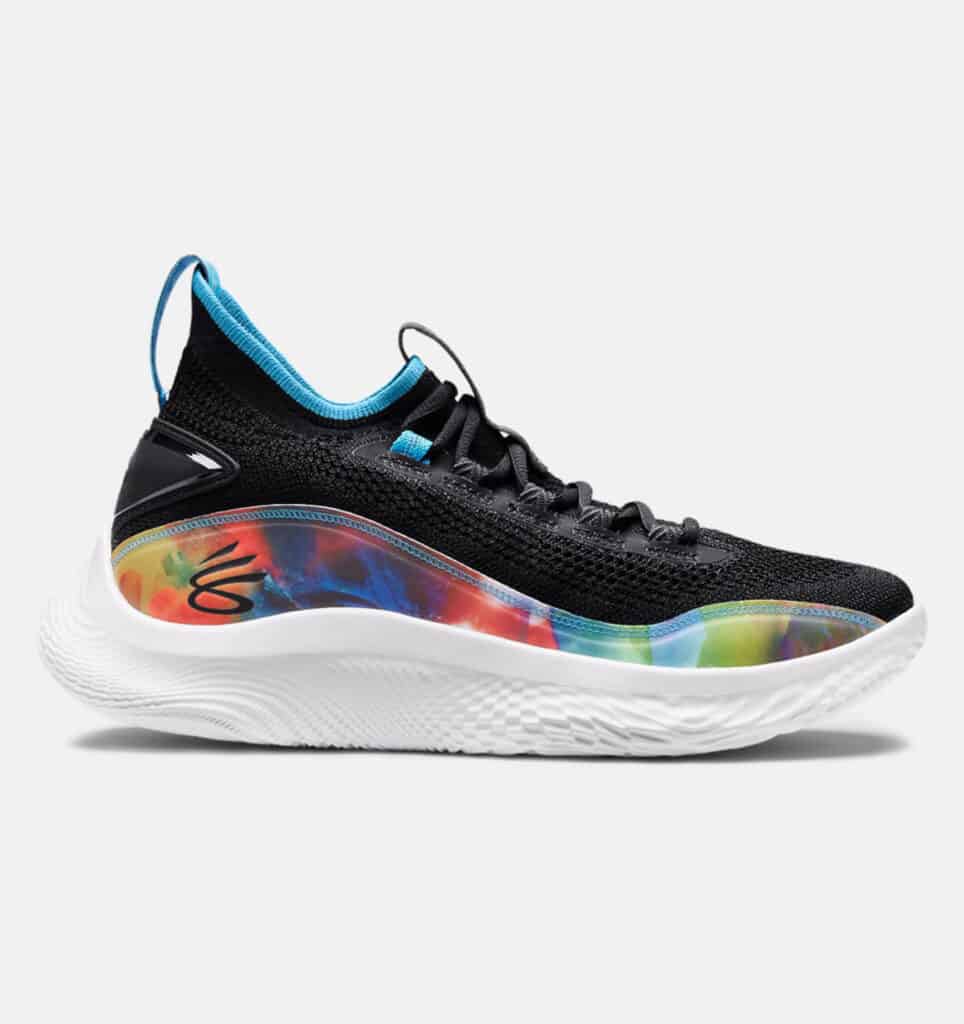 Envisioned in early 2019, the first-ever signature design from Curry brand and Under Armour's (UA) most technically innovative basketball shoe yet is now revealed.
A previous rendition of a new cushioning technology called UA Flow was introduced to Stephen Curry and that gave him an idea of what it could mean for basketball. After a series of experimentation and wear-testing, the shoe has finally made its way to the basketball court.
And it looks NICE!
Here's some of the styles we are going to look at:
Let's find out more about this great new shoe.
Curry Flow 8 Basketball Shoes – Overview
Curry Flow 8's biggest feature is its rubber-less unisole. The traction is exceptional that an outsole on it will no longer be needed. Creating a lightweight high-performance basketball shoe became possible without the weight of an outsole and just the midsole. Its upper may look very plain but it's actually engineered from the inside out in terms of how it holds the foot on the UA Flow platform.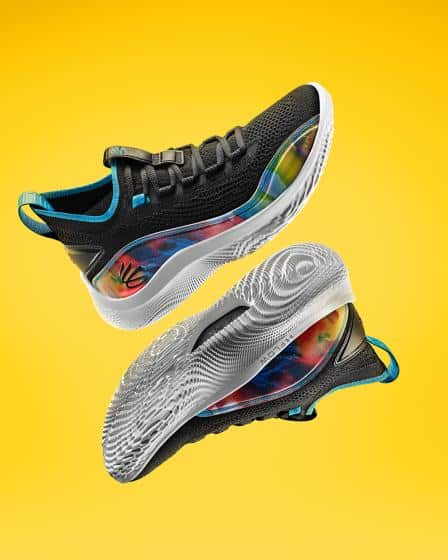 The upper boasts two layers that work vigorously and independently, which allows the foot to move more freely while still being protected. The goal of most basketball sneakers is to be more flexible by introducing flex grooves or mixing in softer foams.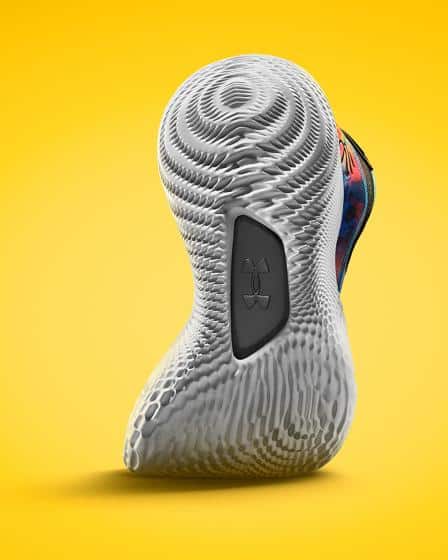 Curry Flow 8, on the other hand, is created the exact opposite – not starting with a stiff layer cake, but starting with this amazing foam. The feel of a shoe that you want to run and sprint in remains, but it provides enough support to be able to cut and do all the tough maneuvers that are crucial in basketball.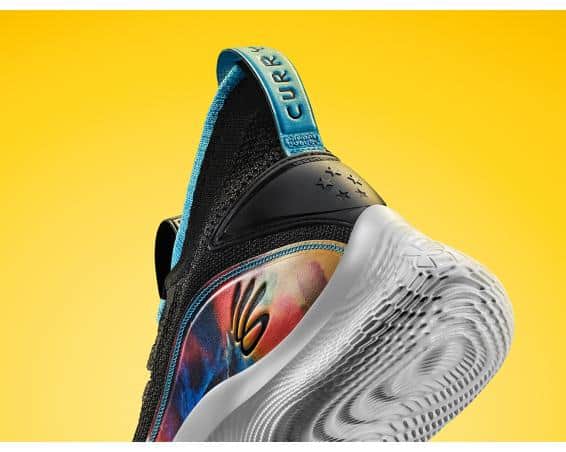 The Curry Flow 8 grants incredible energy return without compromising durability, protection, and performance. AU Innovation reversed the engineering and designed the UA Flow footwear from flexibility to stability, instead of stability to flexibility—bucking traditional industry standards. The material used is sticky on the hardwood with abrasion resistance similar to standard rubber minus the skidding, slipping, and squeaking. Because it grips the court better, UA Flow technology allows players to stop and start on a dime – a precise advantage to leaving defenders reaching.
Curry Flow 8 Basketball Shoes Review – In Summary
Totally rubberless, Curry Flow 8 is lighter than your basketball shoes and there's nothing that gets between the court and the great bounce of UA Flow.
UA Flow is UA Basketball's best performance ground-contact cushioning technology to-date which will surely delight basketball aficionados.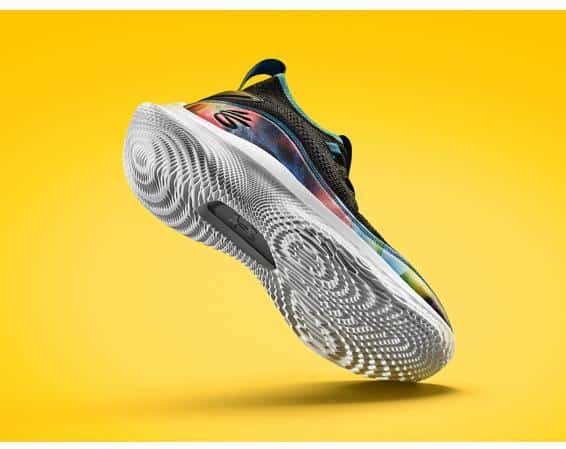 Photo Credits
Product photos on this page are property of Under Armour.
This website is not affiliated or associated with CrossFit, Inc. CrossFit is a registered trademark of CrossFit, Inc.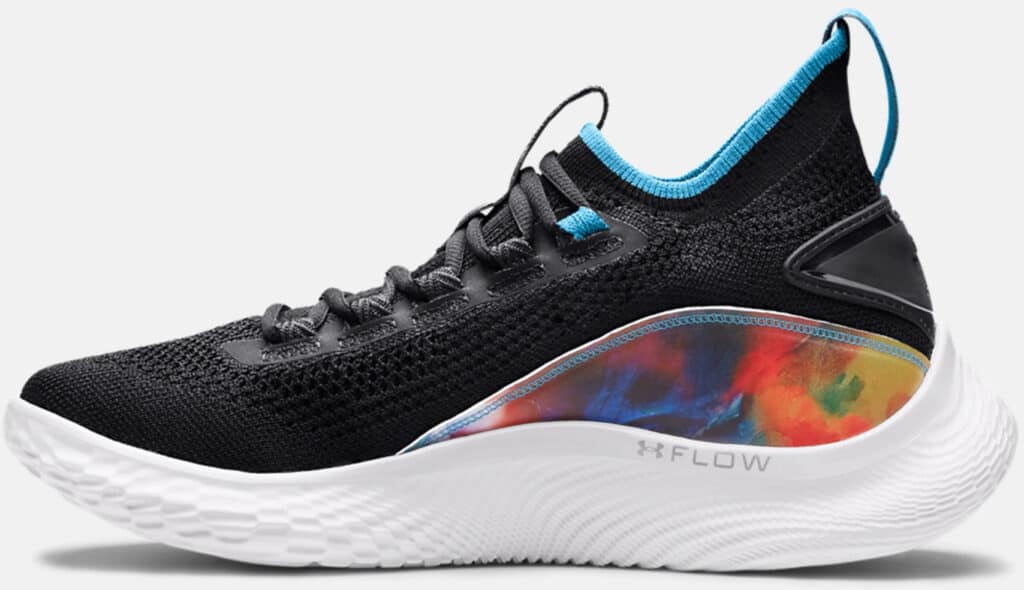 Affiliate Disclaimer