GORUCK's
Black Friday sale
is live! Check out their deals on rucksacks, apparel, boots, and more!
GORUCK is now making a super-tough workout tights for women – the Women's Tough Leggings is now available.
Can't find tough leggings for your workout?
These should work – we'll explain.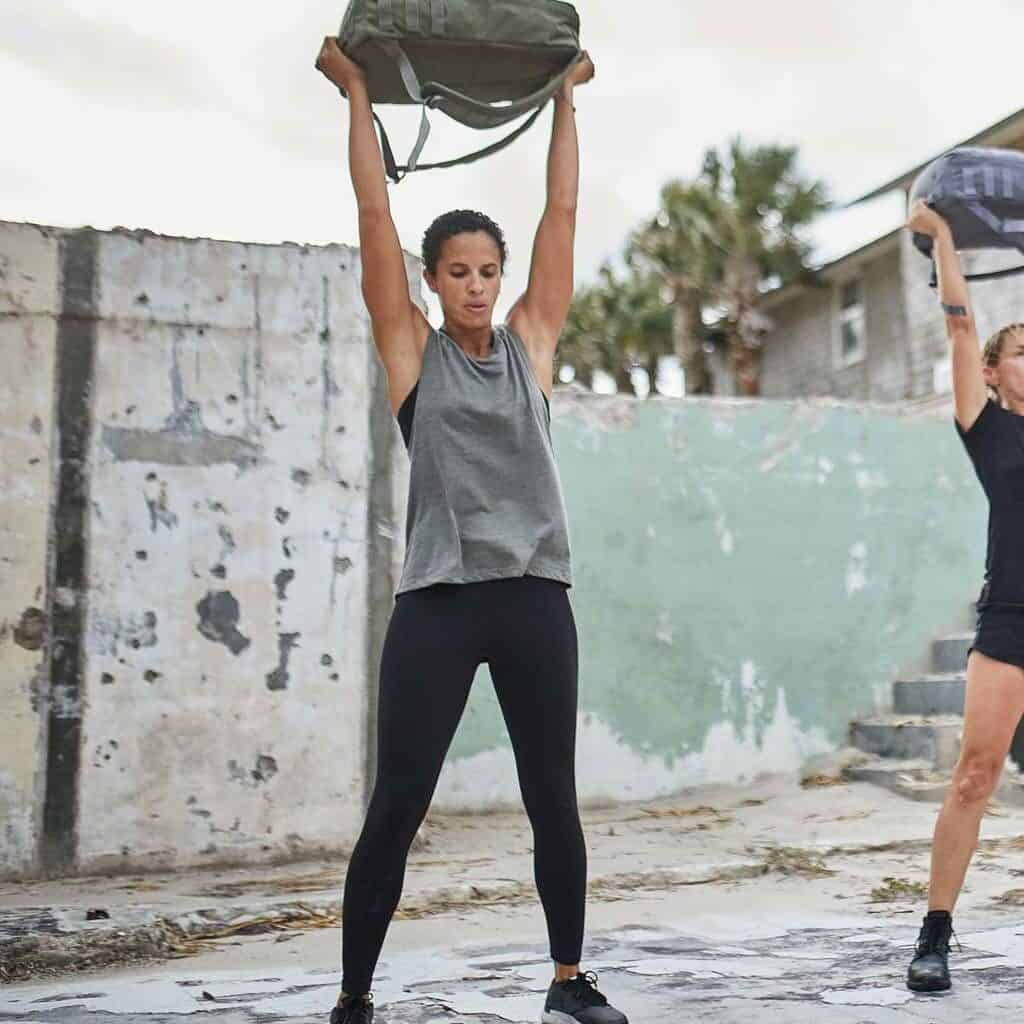 GORUCK is the rucking company – and their GORUCK challenge events are some of the toughest workouts around.
Low crawls, bear crawls, squats, and general PT – none of these will be a problem in these soft, but tough workout leggings for women.
Here's the styles available now (in sizes 2-16):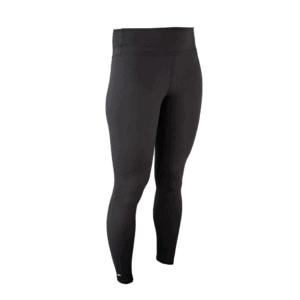 Let's take a closer look.
Women's Tough Leggings – Overview
First of all – these are workout leggings – so you expect they'll be soft.
But, GORUCK also claims these are tough – and that they won't rip, tear, or fail.
How do they do it?
The secret is in the fabric. Their ToughFlex fabric is not just soft – but it is lightweight, dries fast, and feels very comfortable.
What's it made of?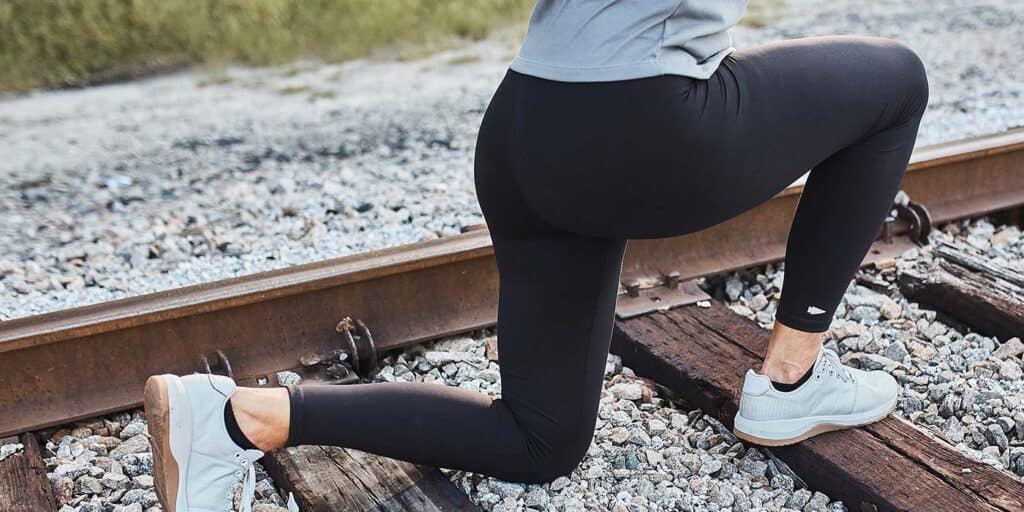 70% Nylon and 30% Spandex is the mix. The nylon makes them tough – but that spandex content is very high.
That is what gives these a nice 4-way stretch fit.
These synthetic materials also mean these leggings will be fast-drying and sweat wicking – which means more comfort even in the middle of a long ruck march – or tough CrossFit workout.
There is more to comfort than the material though – these also feature a wide, high-rise waistband.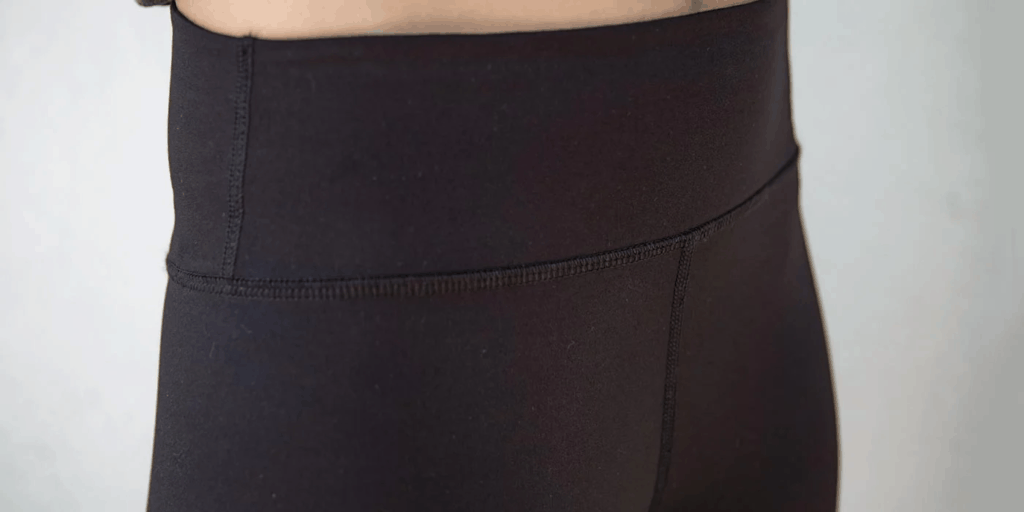 This helps keep you covered – no matter what you are doing – and it makes for a flattering look too.
The waistband also uses a hidden mesh fabric to help it keep it's shape – and it is a very elastic waistband.
You won't be constantly tugging these leggings up.
By the way, these have a full-length fit too – these are not capri length.
Are these see-through?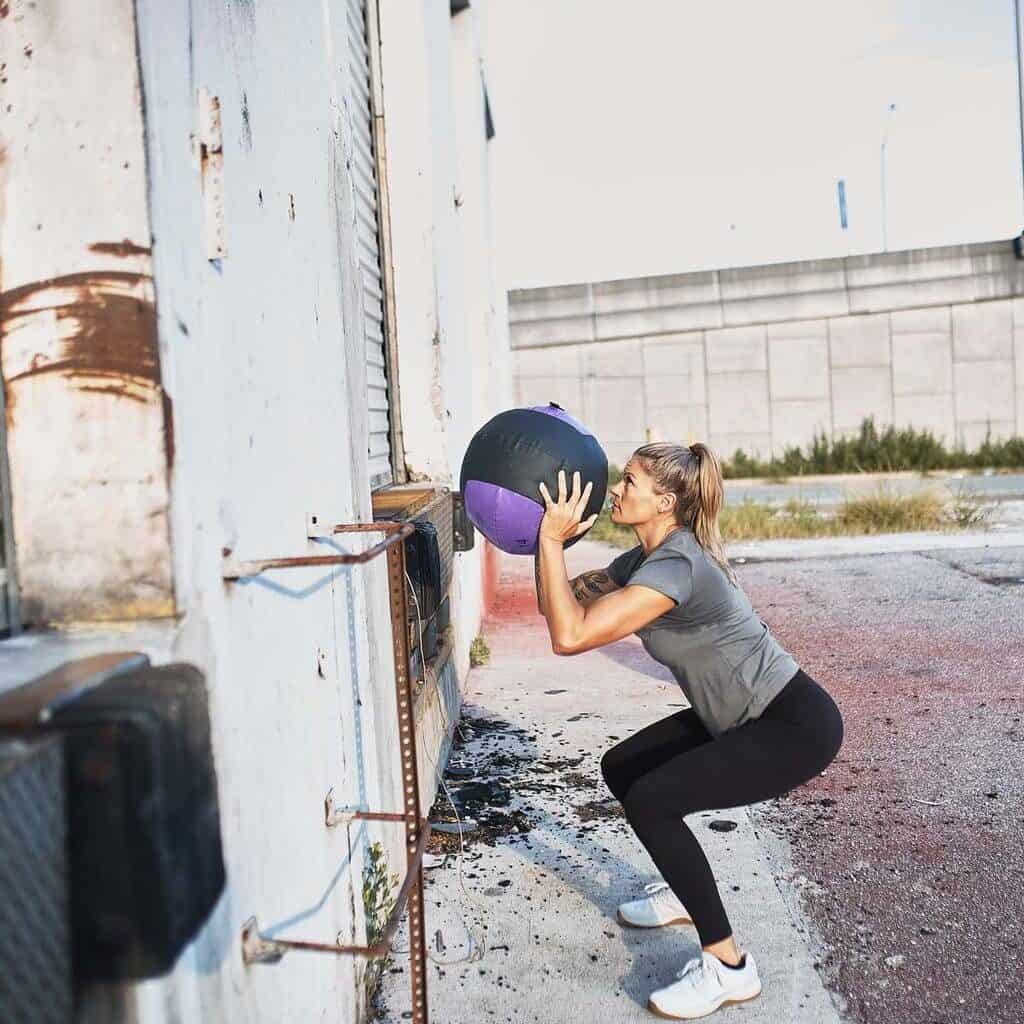 Nope – these are squat proof.
Real workout leggings can't be see through when you squat down – that's just not practical.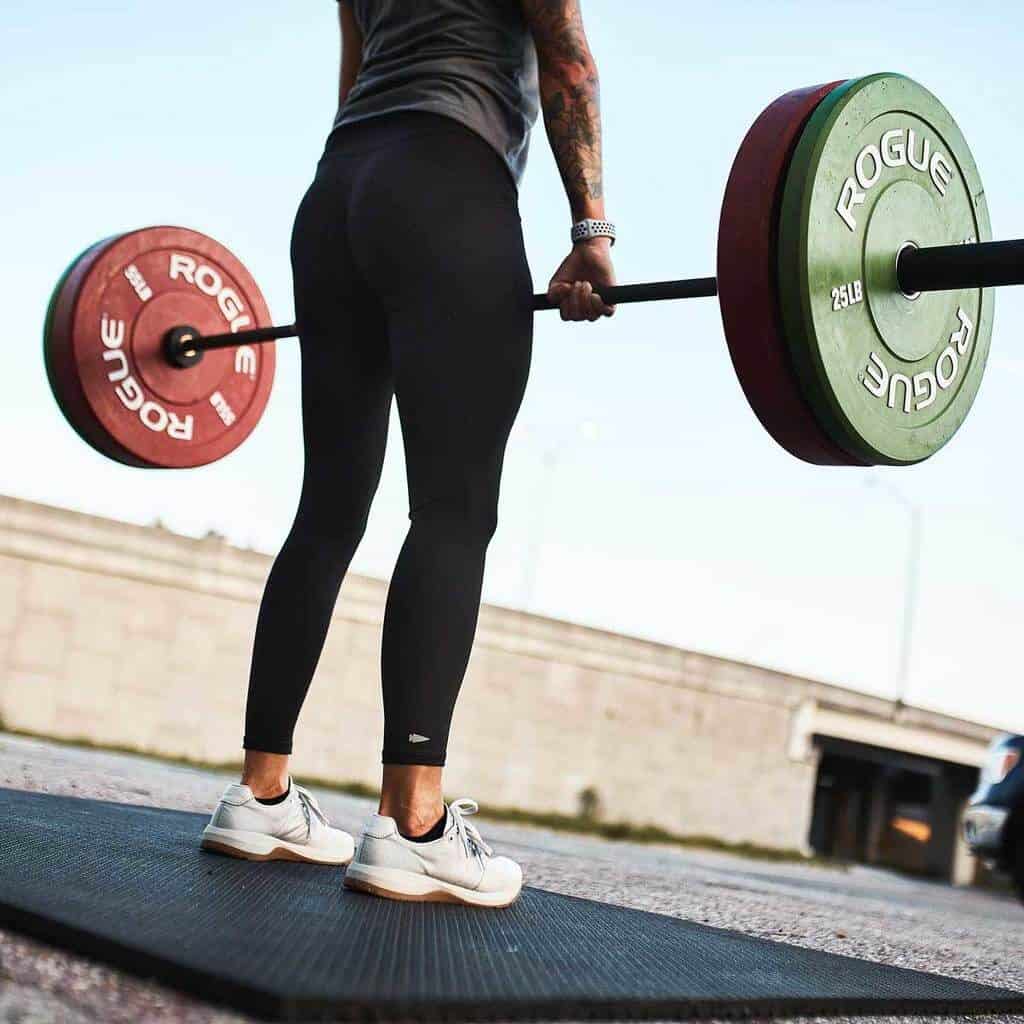 Whether you use these on the ruck march or not – know that they have a sleek design.
That means a minimum of seams – and no pockets.
(Pockets can fill up with sand, dirt, and water).
These won't pill against rough surfaces either.
(And that includes the 1000D Cordura of GORUCK's backpacks – or from the knurling on a barbell).
Here's one more cool detail – they have a subtle, reflective spearhead logo on the bottom right hem – that's the GORUCK spearhead.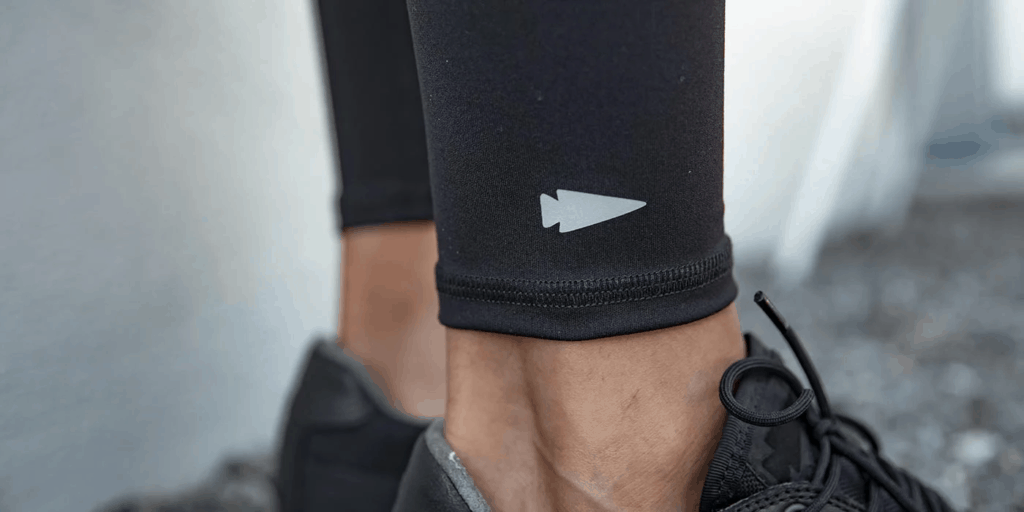 Where are these made?
These are proudly made in the USA.
That means quality – but what's even better – these are covered by GORUCK's Scars lifetime guarantee.
Yep – a lifetime guarantee.
Have you ever bought those $20 leggings off Amazon that got a hole the 2nd time you wore them.
These are NOT those kind of leggings.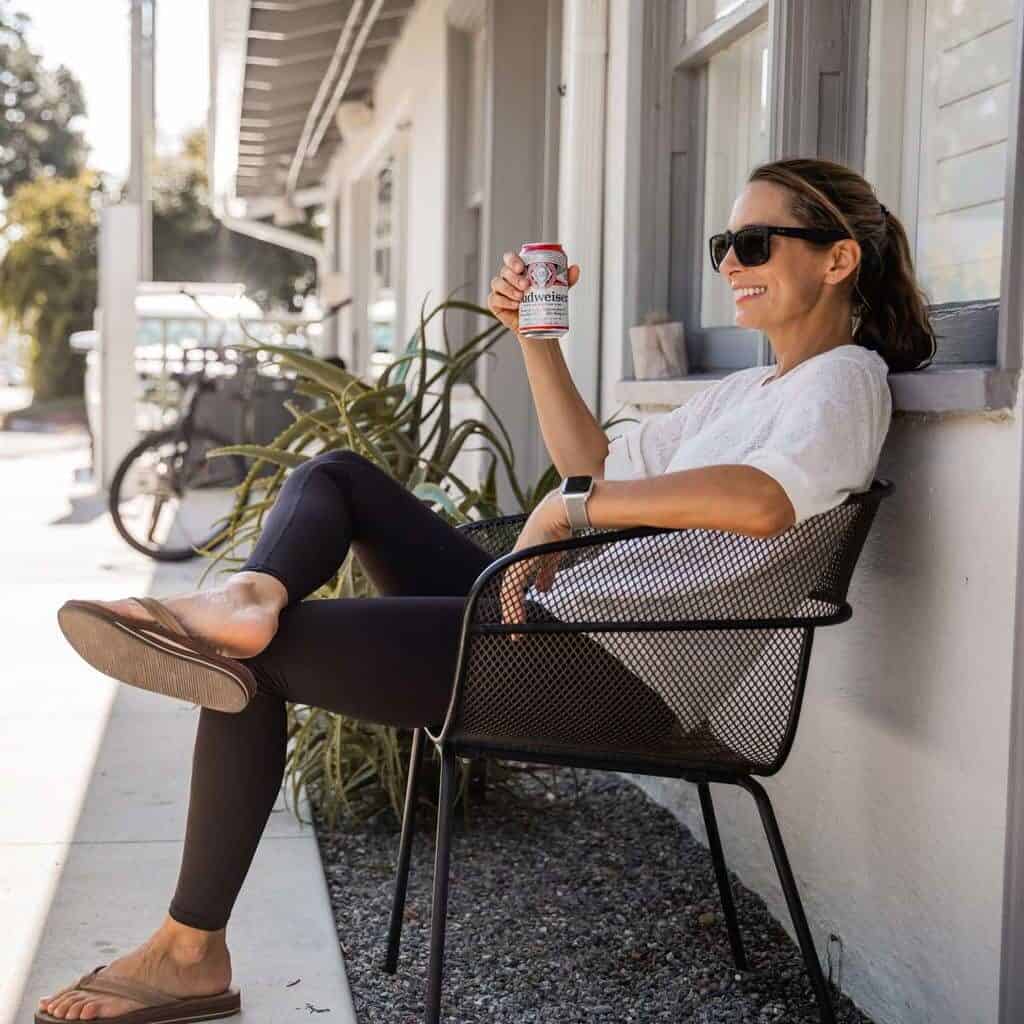 GORUCK Women's Tough Leggings – In Summary
The Women's Tough Leggings from GORUCK are the toughest workout tights around.
With a full-cut and comfortable fit – they won't leave you exposed in a tough workout.
They won't rip, pill, or tear – and they have a lifetime guarantee.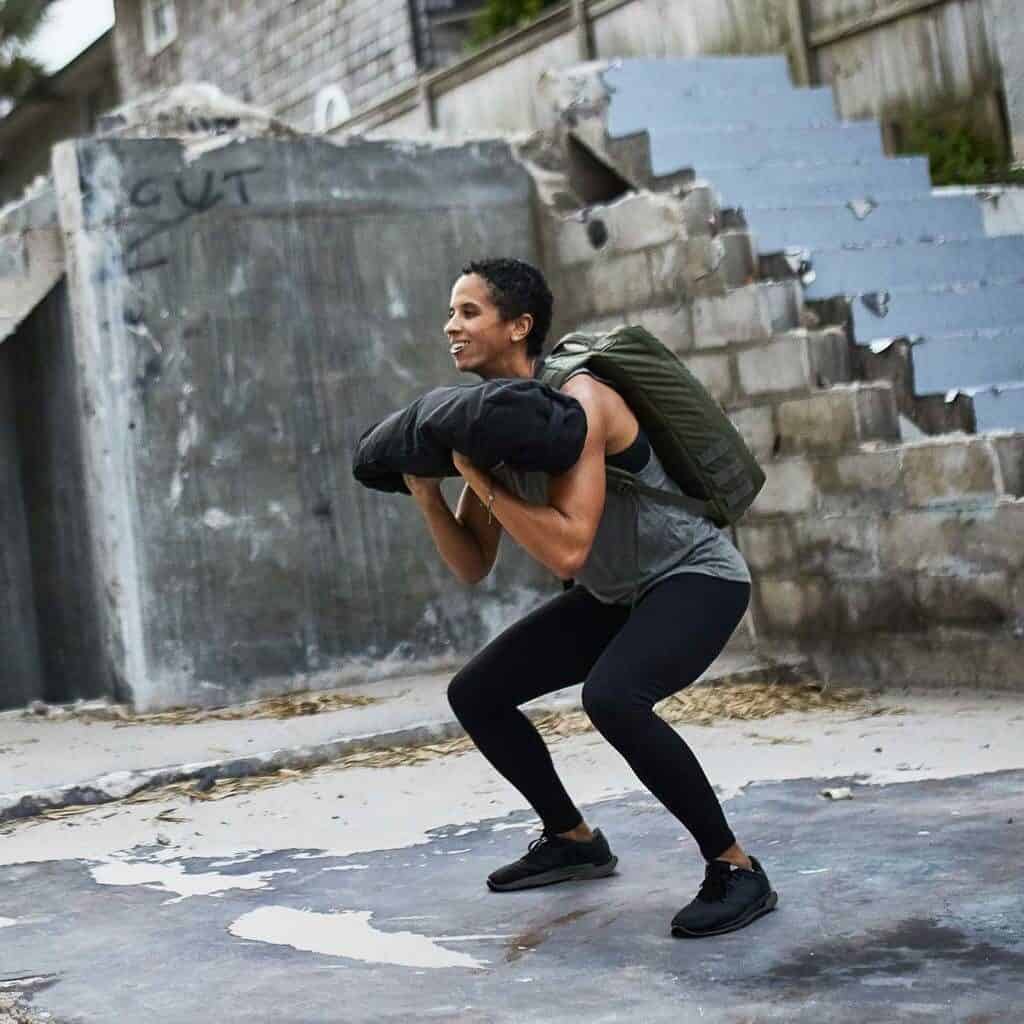 Photo Credits
Some product photos on this page are property of GORUCK, Inc.
This website is not affiliated or associated with CrossFit, Inc. CrossFit is a registered trademark of CrossFit, Inc.
Affiliate Disclaimer
We are an affiliate of GORUCK. If you buy leggings after clicking the links in this article, we receive a small commission at no extra cost to you. This helps us to bring you in-depth information and content on these training clothes.