Let's take a look at Shoes and Boots from GORUCK.
To push beyond your boundaries in garages, streets, fields, and on asphalt, you need a solid platform and more support. Even when you run, lift and flex, you need support. Shoes and boots from GORUCK are made to give you a reliable platform, more support, and so much more.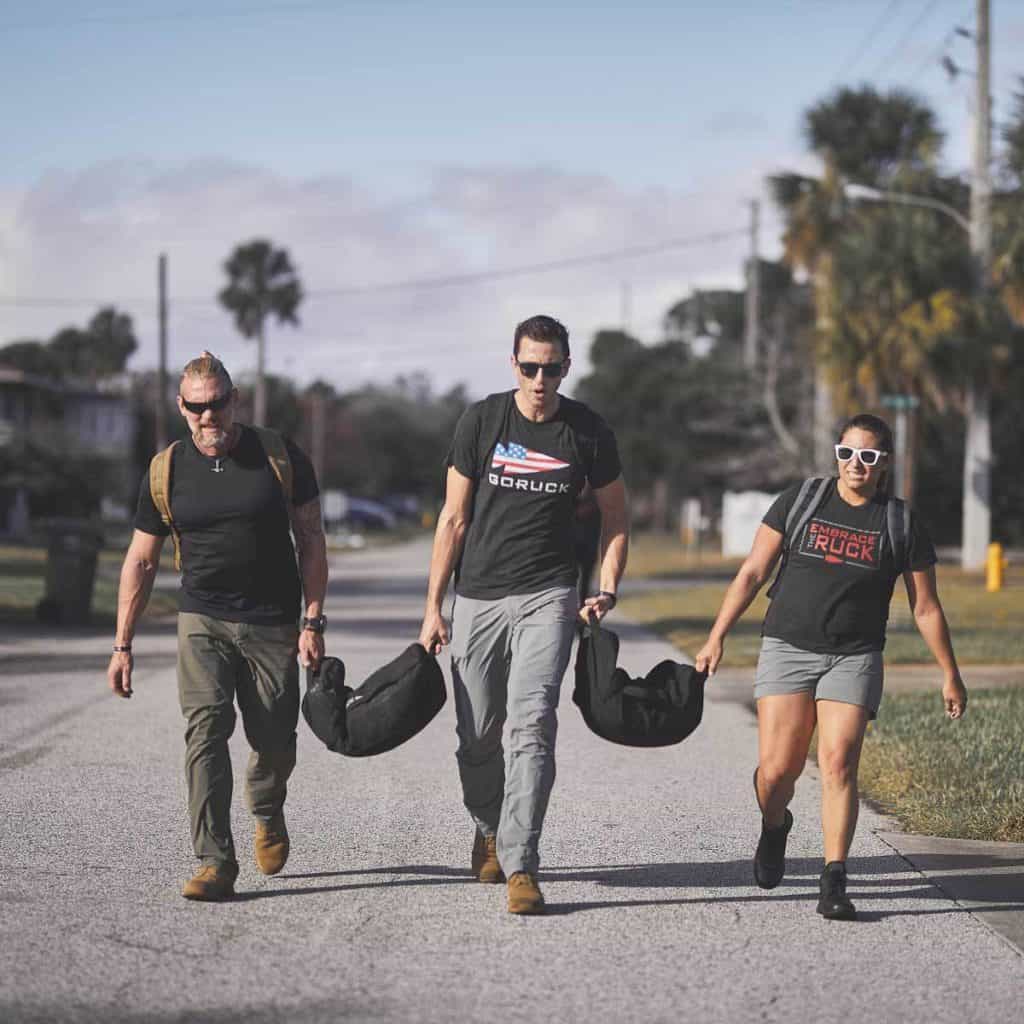 Here are some of the styles we are going to look at:
Shoes and Boots from GORUCK – Overview
GORUCK offers different shoes and boots for the demands of your different everyday challenges. If you are looking for rucking boots for combat and travel, or if you are someone who is always on your feet, the MACV-1 is for you. If your activities demand 3x support and 3x stability for all of your three arches, the Ballistic trainers will not fail you. GORUCK has the Jedburgh if you are looking for boots that will not only deliver versatility in any environment but also look good anywhere.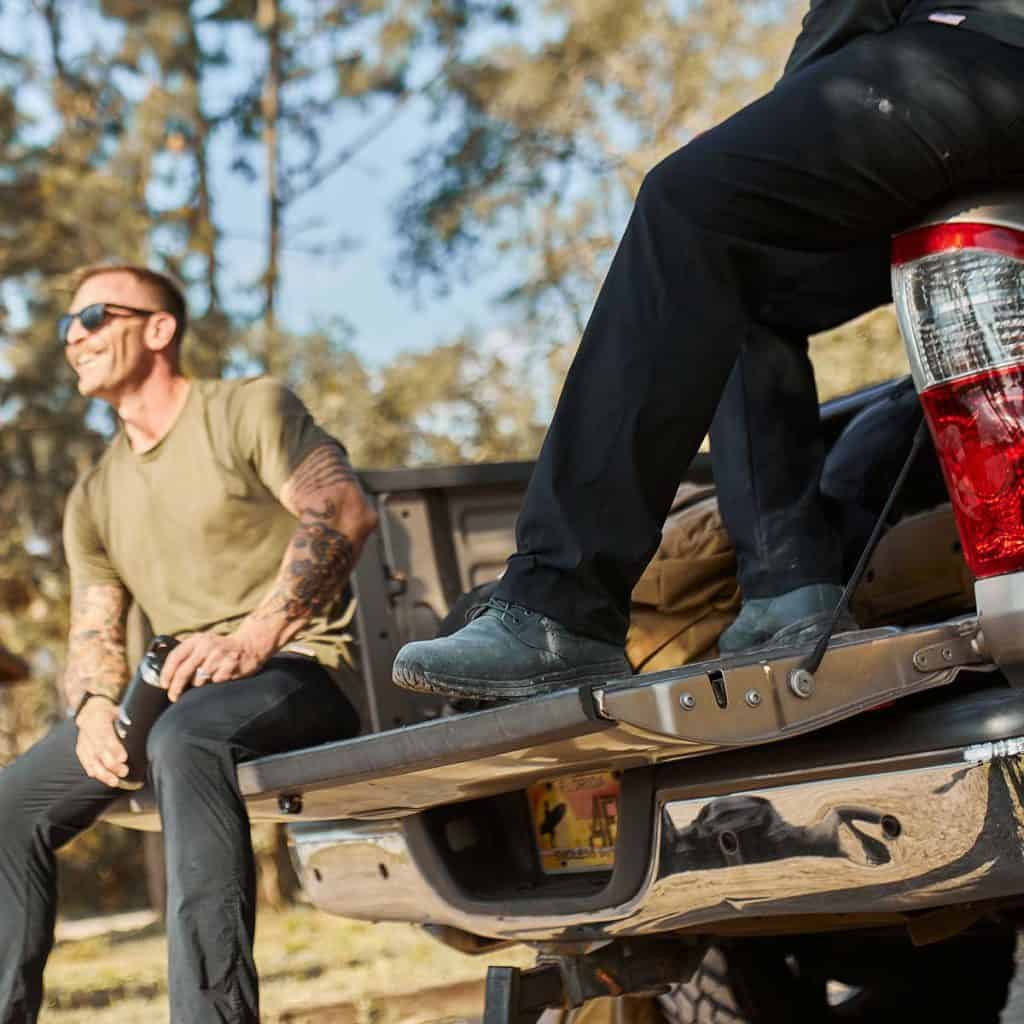 These shoes and boots are made to bring comfort to your all-day activity with their generous forefoot area that allows your feet to breathe and move. They are ready when you are, right out of the box, and don't need any break-in time. They all come with the Scars Lifetime Guarantee so you can push past your limits wherever the challenges lead you.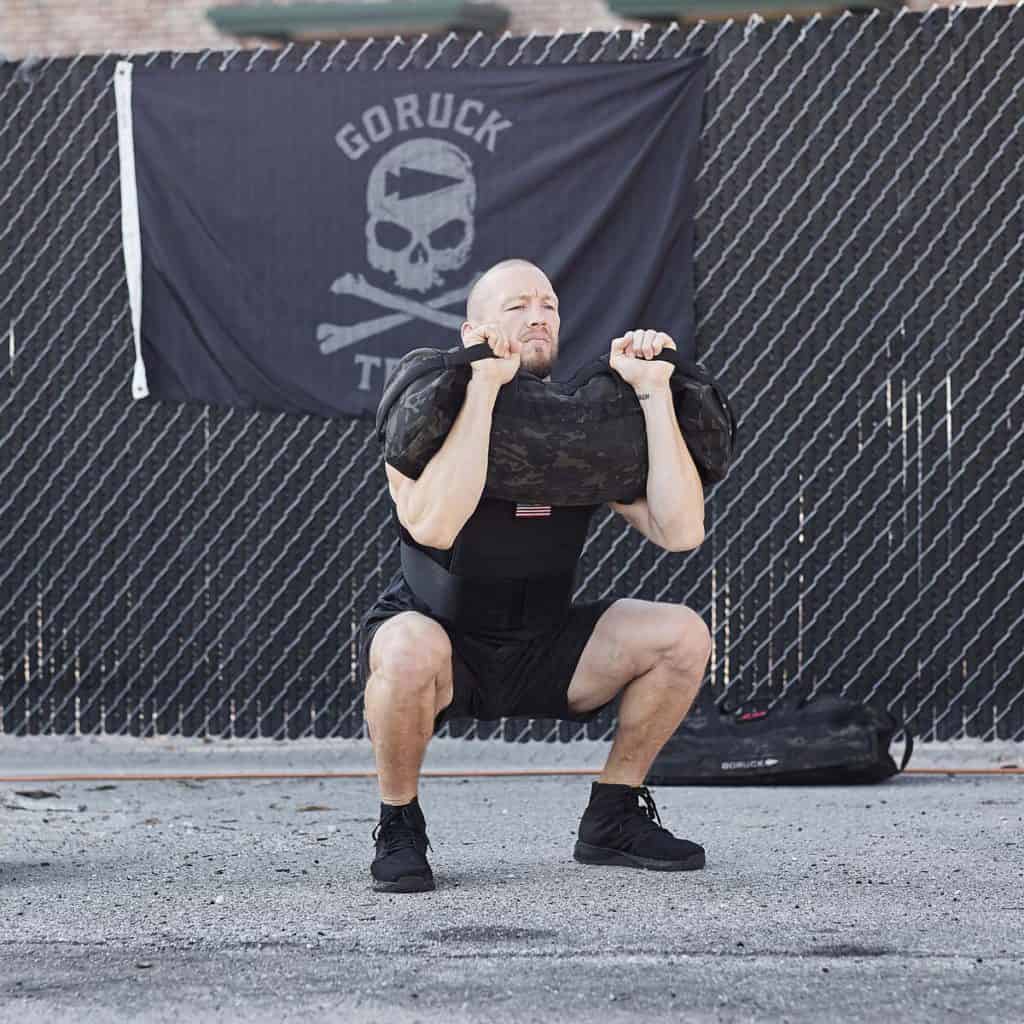 Ballistic Trainers
The Ballistic Trainers™ are created to function inside of a CrossFit box. You can do snatches and cleans and jerks. You can do squats and heavy lifting in them. But do you know that you can also use the Ballistic Trainers outside the box? You can also use it in the real world. It is made to be versatile and functional in the world of training for weighted ruck activities, sandbag workouts in dirty surroundings, and environments where you need more reliable traction and more support. The stability of Ballistic Trainers puts less pressure on the Achilles' tendon during lifts, with added heel stability to support your full range of movement when running, and moving, and living. To protect the three arches in your foot, GORUCK built the Ballistic Trainers to give you 3x support and 3x stability across all dynamic movements.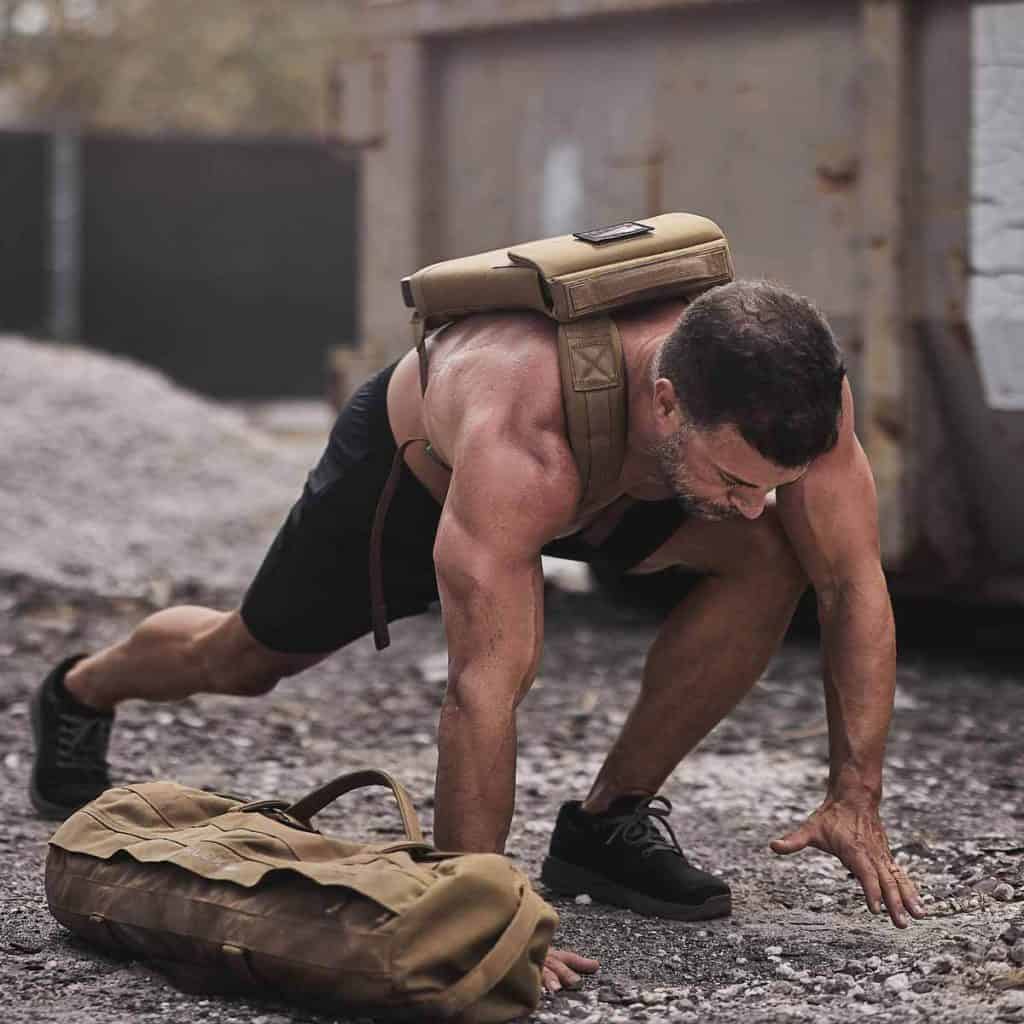 The forefoot rubber is formulated for improved grip in any environment — wet and dry, inside or out. The midfoot rubber is crafted from a rock climbing compound for excellent abrasion resistance and long-term durability — perfect for rope climbs. The rubber in the heel is thick, robust, and won't wear down after miles of running or rucking. The forefoot area is resilient and adaptable, rendering superior cushioning and bounce from strike to recovery when running, jumping, or completing other explosive movements. The firm heel keeps you grounded on a solid platform when lifting or squatting, and the 8mm lift supports your center of gravity for an all-around mechanical advantage. Your entire forefoot is covered with a seamless, one-piece engineered warp-knit that supplies plenty of breathability and flexibility without restricting your toes. The knit design is varied — firmer where you need augmented strength and looser where you want expanded airflow. The lace area, midfoot, and heel is made from two panels of Special Forces grade Ballistic nylon (1680D CORDURA®).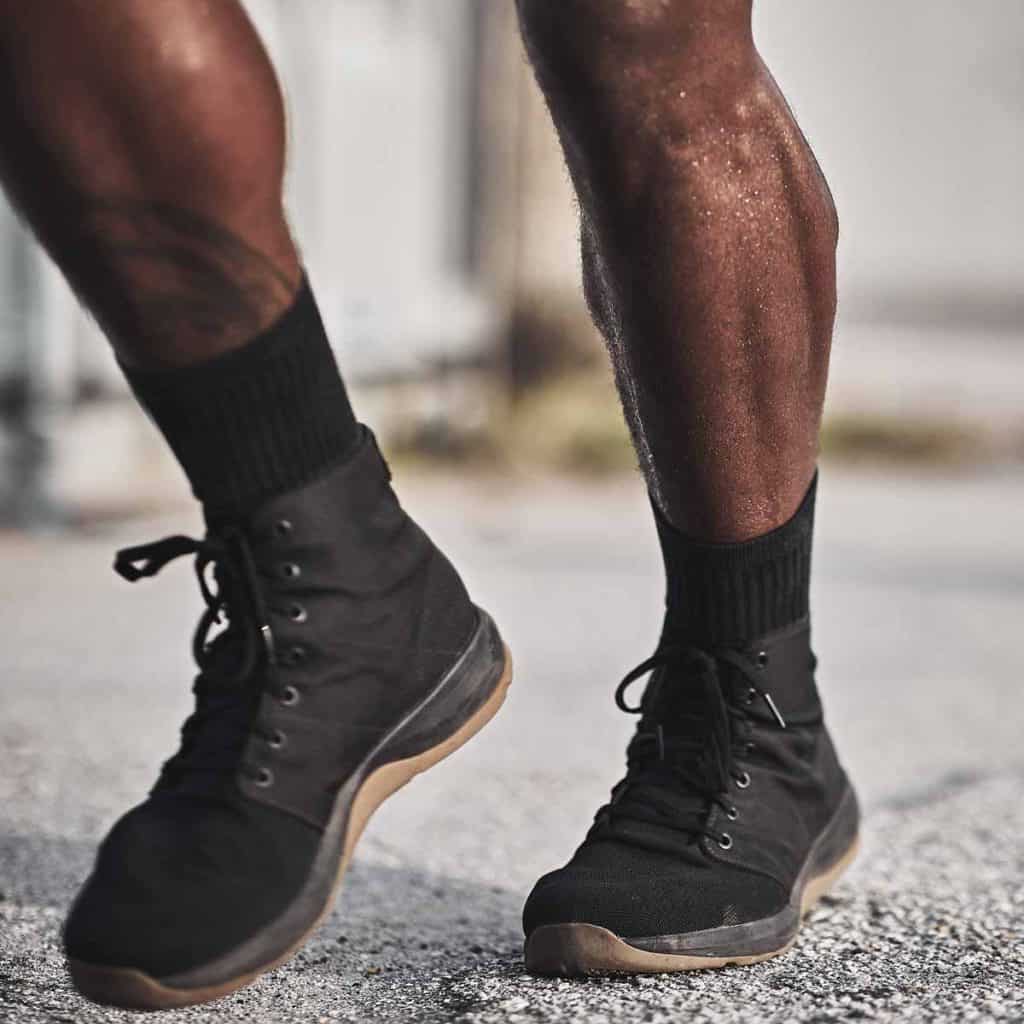 Jedburgh Rucking Boots
Jedburgh™ Rucking Boots highlight an all-new, all-around performance upper on the same firm foundation of the classic rucking boot – MACV-1™. They both have the same durable yet lightweight EVA midsole and all-terrain outsole that succeeds in all kinds of terrain. The deception material utilized is recycled polyester woven tight enought to produce a vintage canvas look. It's tougher, dries faster, and appears to be eco-friendly. These boots support you every step of the way and would never fail, which was proven at the GORUCK Challenge.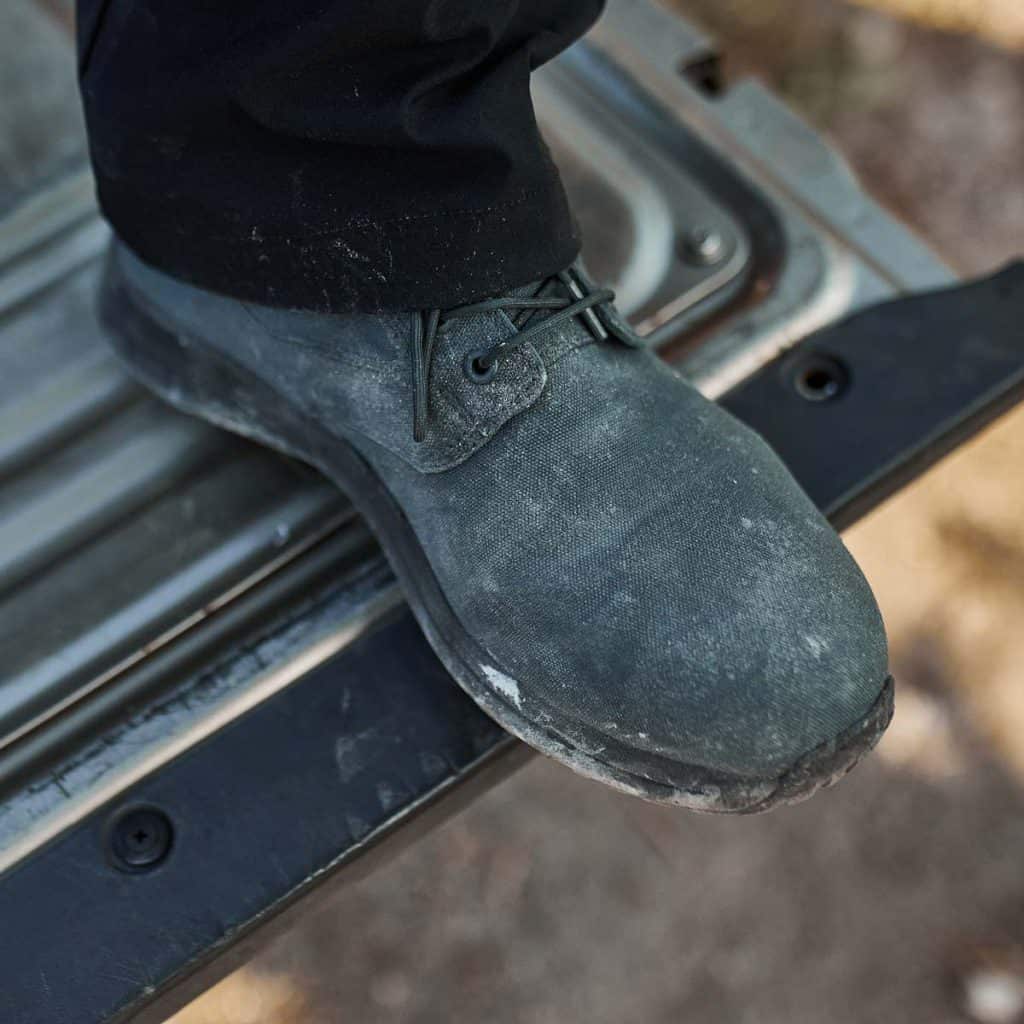 There are three arches in our foot, and Rucking Boots are developed to support all three of your arches. The Deception Canvas™ has a wax finish that repels water and dries so much faster than traditional canvas. It is more abrasion-resistant than conventional canvas, with a much higher tensile strength and three times greater tear strength. It also doesn't stretch out, and your Jedburgh's will maintain their shape no matter how many miles you put under them. These boots have a lightweight EVA midsole, don't have spacer mesh, and don't need break-in time.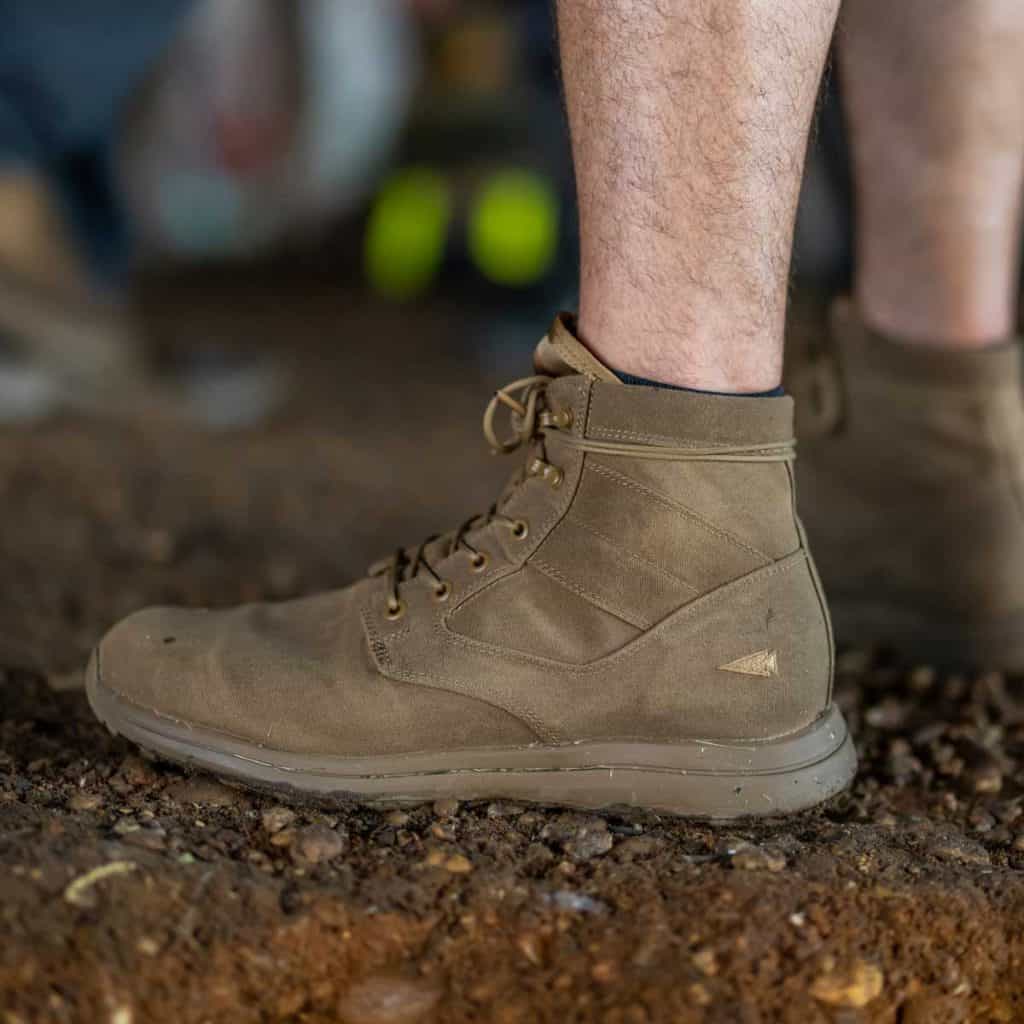 GORUCK MACV-1
The GORUCK MACV-1 is lightweight like a running sneaker and sturdy like an assaulter's boot. It is lighter than any footwear of its kind, weighing less than 14oz. It takes inspiration from the Vietnam-era Jungle Boots worn by MACV-SOG and other Special Forces units in the '60s and tested by Special Forces in cities, cliffs, forests, and wastelands. The boot is modernized to today's all-terrain demands of traveling, training, rucking, and attacking. MACV-1 provides all the support and comfort you need for your feet, so they're not burned after being on your feet all day.
Support is essential to MACV-1 and makes them functional — great for battle, traveling, and for people who require a lot of their feet. It uses Special Forces grade materials, triple-stitched stress points, a durable EVA midsole, and an all-terrain outsole that prospers in all sorts of ground. The hard-wearing upper is paired with 1000D CORDURA® and 2″ nylon webbing for added ankle support so your feet can breathe and debris and rain are shunned. The forefoot rubber is formulated for improved grip, while the heel area is formulated for abrasion resistance and enhanced durability. The outsole also covers the toes for understated protection against destructive terrain or when doing push-ups.
Shoes and Boots from GORUCK – In Summary
That's our close-up look at Shoes and Boots from GORUCK.
GORUCK is known for making tough and quality products having the Special Forces as judges and juries of quality and performance of these products. GORUCK shoes and boots are created to support you through the hardships of traveling, training, and rucking and come with the Scars Lifetime Guarantee. These shoes and boots support the foot and human body as it goes through dynamic movement.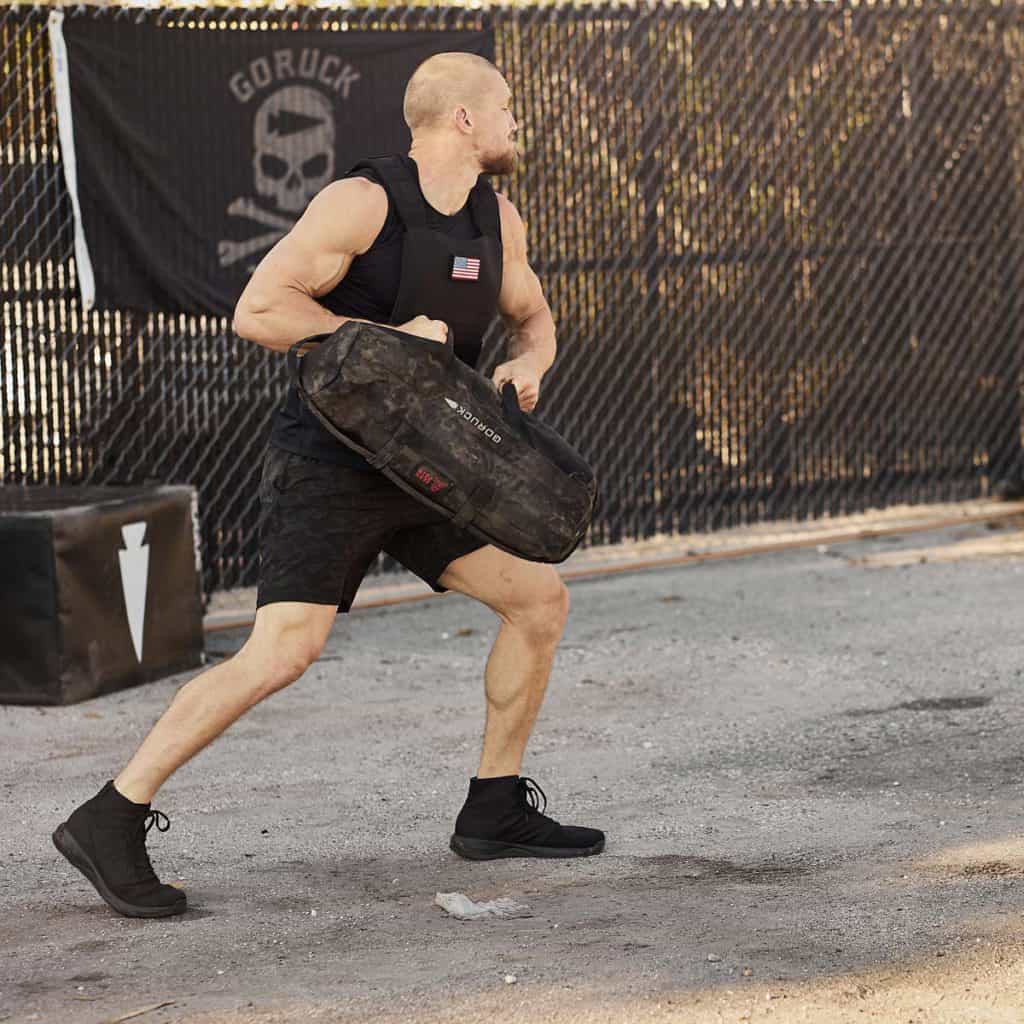 Photo Credits
Product photos on this page are property of GORUCK.
This website is not affiliated or associated with CrossFit, Inc. CrossFit is a registered trademark of CrossFit, Inc.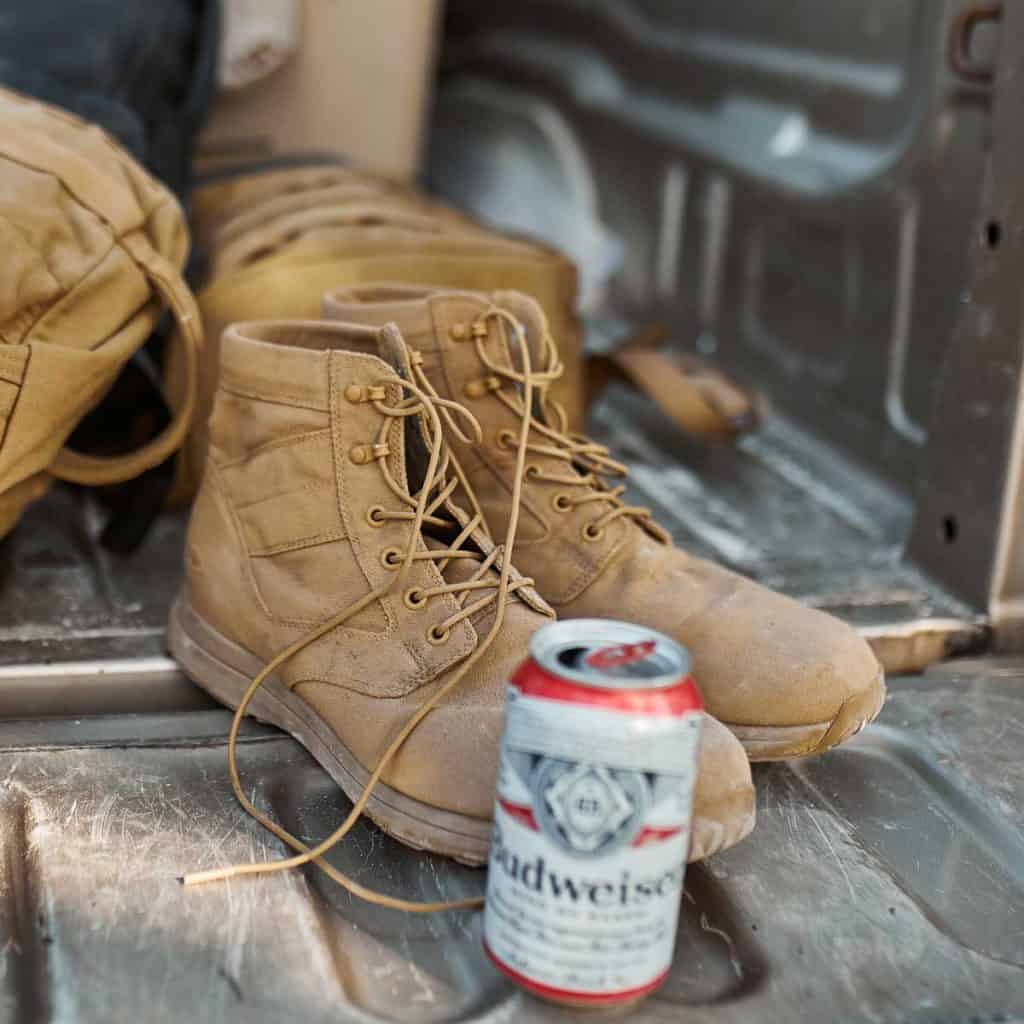 Affiliate Disclaimer
We are an affiliate of GORUCK and others that sell this training gear. If you buy clothing or other training gear after clicking the links in this article, we receive a small commission at no extra cost to you. This helps us to bring you in-depth information and content on these great training products.