Force USA: Use code
FAM5
to get 5% off any purchase over $1,500.
Let's review Weight Benches from Force USA.
Some people don't like jumping, running, or climbing stairs in their exercises. Good thing there are weight benches that can help you get a strength-training workout minus the jumping. There are different kinds of weight benches. Some benches are flat, some are upright, while others are adjustable, so you can push them to an incline or decline position.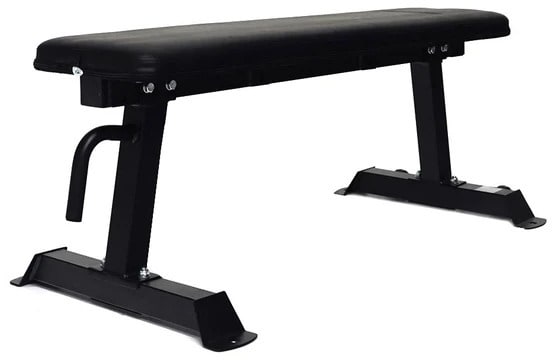 Here are some of the styles we are going to look at:
Weight Benches from Force USA – Overview
Force USA is one of the manufacturers of the best value strength equipment for home and light commercial use, including weight benches. They have flat and adjustable benches that can be easily inclined or declined to target particular muscles. They also have benches that can be folded so you can store them under a bed. With or without weights, you can do several variations of exercises using weight benches.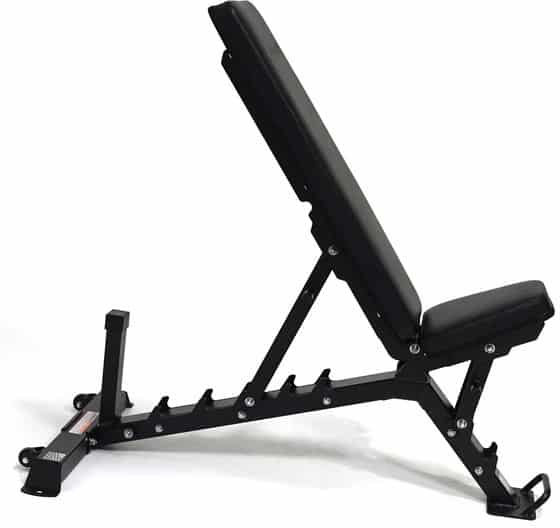 Every product Force USA sell must withstand hundreds of hours of R&D testing in commercial conditions. All their products are made and assembled to meet strict quality standards enforced at every stage of the manufacturing process. The weight benches that they produce are heavy-duty, durable, multi-functional, and convenient. If done properly, the ordinary weight benches can build muscle, help you tone up, improve strength, and increase bone health.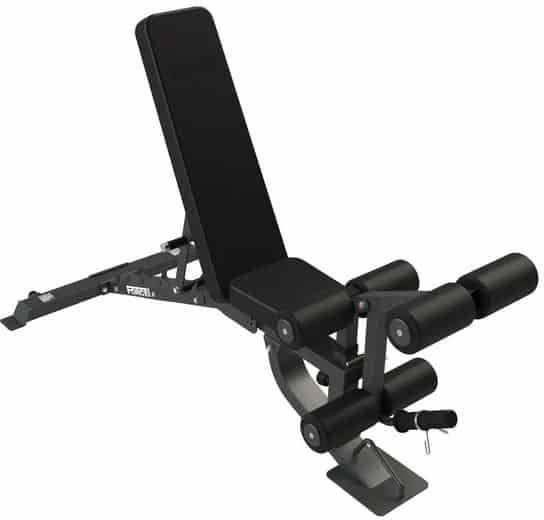 Force USA Light Commercial Flat Bench
The Force USA Light Commercial Flat Bench is excellent for dumbbells and barbell training when used with Squat Racks, Power Cages, Smith Machines, or Functional Trainers. It has an exceptionally robust frame with a bulky 881 lb weight rating with its solid, heavy-gauge steel tubing and commercial-grade bolts. This bench is one of the most potent flat benches to ensure a secure workout.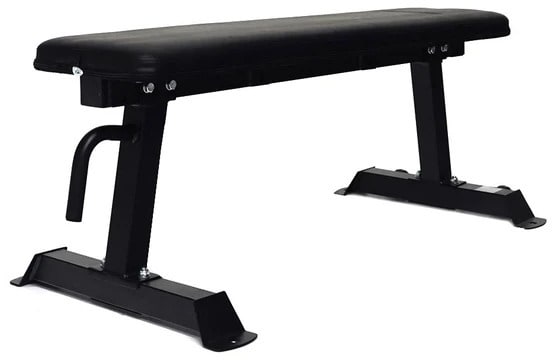 It is protected from cuts and cracks with VorTex superior commercial grade vinyl upholstery and Rip-Stop mesh backing. The Force USA Light Commercial Flat Bench is environmentally friendly with its powder coat frame. The padding is made of durable, high-density gym-quality foam to give you support and comfort while ensuring you are safe while working out.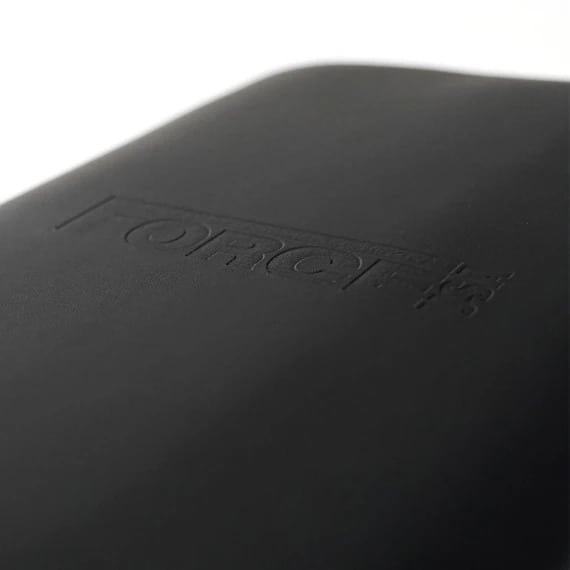 Force USA Heavy Duty Commercial Flat Bench
The Force USA Light Commercial Flat Bench has an amazingly durable frame with a heavy 1,700 lb weight rating. It is one of the most dependable and steadiest flat benches in the market.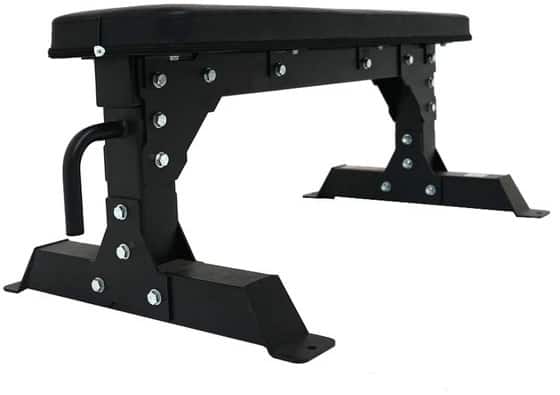 Best for residential and commercial use, The Force USA Light Commercial Flat Bench requires very light assembly. It is backed up with a lifetime structural warranty and has a commercial-grade upholstery with rip-stop mesh lining.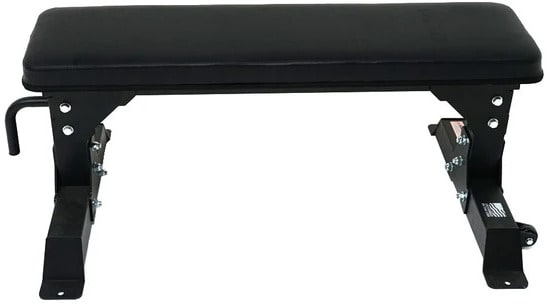 Force USA My Bench
Because of its laser-cut, shark tooth design, the Force USA MyBench adjusts instantly and efficiently from flat to incline to decline. You can interchange the separate leg developer and height-adjustable preacher curl attachment to provide you more flexibility in your workout. To give you greater convenience and precise positioning, you can adjust the seat pad independently to your liking.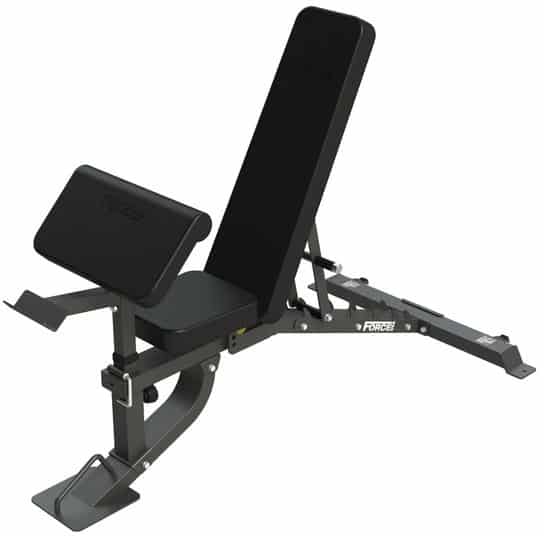 It has a 705 lb weight rating and created to fit the MyRack perfectly. The backrest can be adjusted to six positions, and you can fully adjust it from -25 to 85 degrees. The handle is very convenient to use, and it has a dual rear transport wheel, so you can quickly move it to the corner when not in use.

Force USA Commerical FID Bench
The Force USA Commercial FID Bench is a multi-functional bench. It blends the benefits of Flat Bench, Incline Bench, Military Press (Utility) Bench, Decline Bench, and Abdominal Bench into one. It can hold up to 1,300 lb with its heavy-gauge steel tubing and commercial-grade bolts.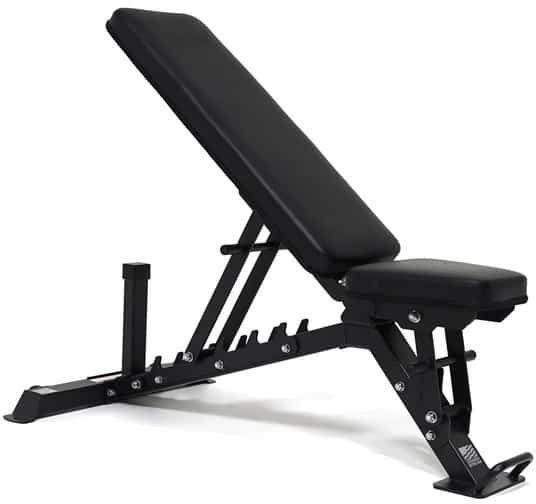 It is meant to endure heavy loads and heavy use with a backrest adjustment of seven positions and seat adjustment of three positions. It is fully adjustable from -11 to 85 degrees, has heavy-gauge steel tubing, and commercial grade bolts. It uses an environmentally friendly powder-coated frame and durable high-density gym-quality foam padding.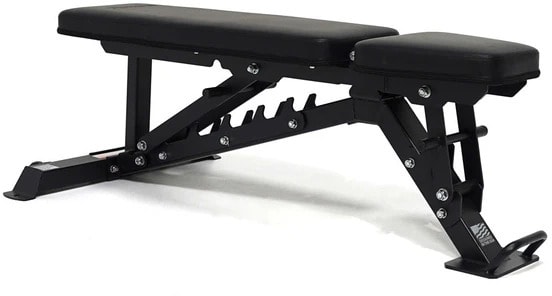 Force USA Commercial Heavy Duty IPF Olympic Bench
The Force USA IPF Spec Olympic Bench Press is one of the most dynamic bench presses ever produced. It is fashioned to match the necessities for high volume usage in bodybuilding and fitness gyms and high-performance training centers. It is a remarkably potent and durable Olympic bench and rated for performance coaches and professional athletes.
It has a 1000kg/2,200 lbs weight rating and has a durable powder coat followed by an additional clear coating for long-lasting protection. It uses DuraCore, a high-density commercial grade foam padding with an ultra-thick laminated wood base. Providing superior strength and stability, you can complete the heaviest bench presses with ease and confidence with Force USA Commercial Heavy Duty IPF Olympic Bench.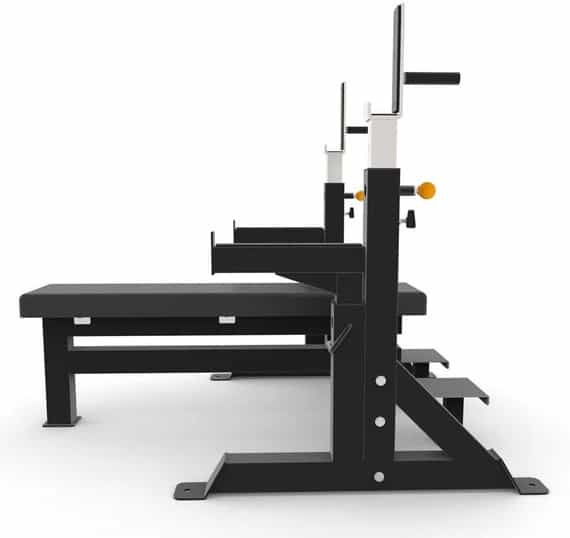 Photo Credits
Product photos on this page are property of Force USA.
This website is not affiliated or associated with CrossFit, Inc. CrossFit is a registered trademark of CrossFit, Inc.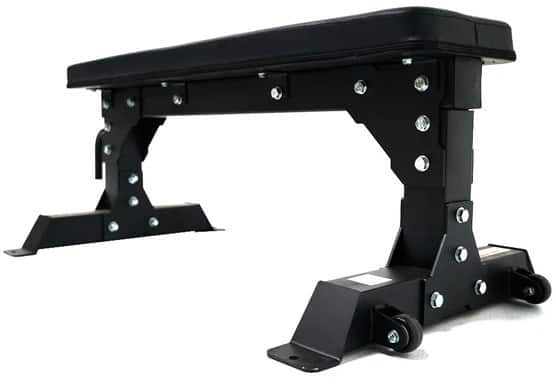 Affiliate Disclaimer
We are an affiliate of Force USA and others that sell this training gear. If you buy clothing or other training gear after clicking the links in this article, we receive a small commission at no extra cost to you. This helps us to bring you in-depth information and content on these great training products.