Work on those guns with the Curl Barbell.
A curl barbell has a zigzag shape and is smaller than a traditional barbell. With a cur bar, your wrists are somewhat rotated. With this position, your arms (especially the biceps and triceps), shoulders, and back get a unique workout not thoroughly given when using a traditional bar.
Curling with a specialty barbell is the right thing to do – as it can eliminate elbow and wrist strain:
Curl Barbell – Overview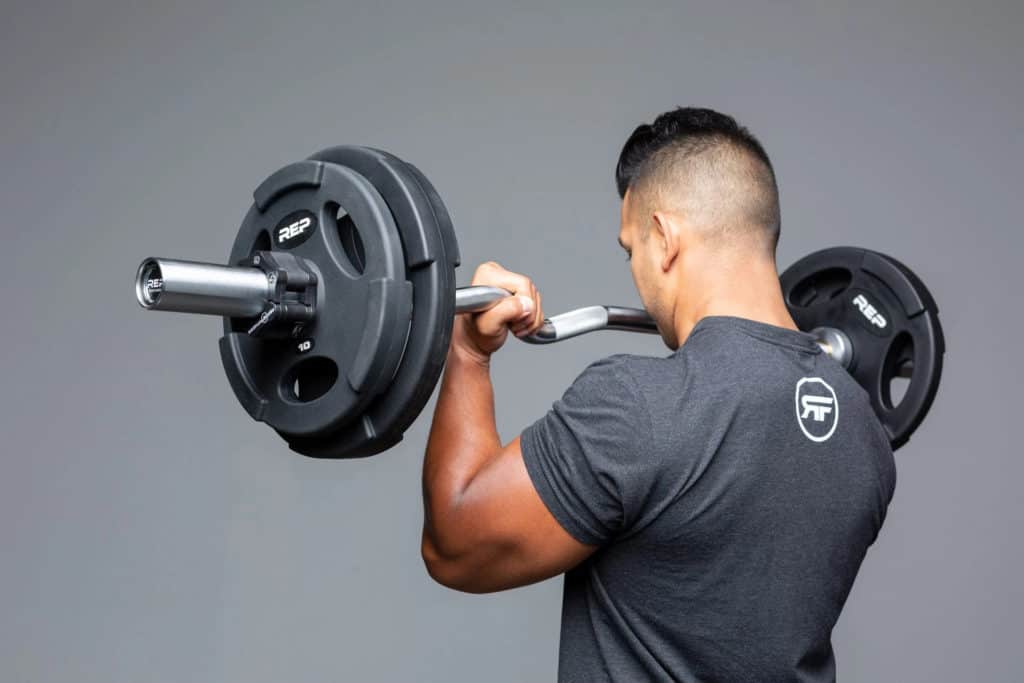 The curl barbell is the reason for those toned, defined arms, not to mention the confidence built into them. Those arms display strength which means you'll get through and come out of any life challenge. The curl barbell from Fringe Sport has two-inch diameter sleeves to let you use the same weights you use on the standard Olympic barbell.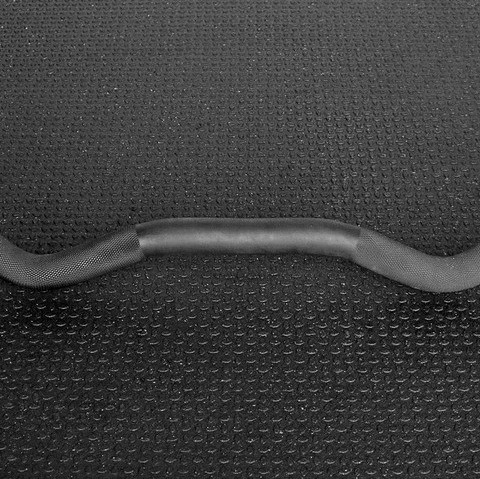 The angled shaft offers various hand placements, enabling you to focus on other muscles with the same movement. The curved shaft also provides a more realistic and comfortable grip when lifting weights, easing pressure on your joints. This bar weighs 30 pounds and has a weight capacity of 1000lb.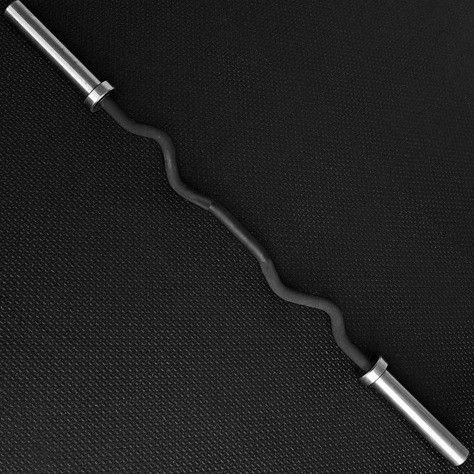 It measures 54.5 inches long with a sleeve that measures 2 inches in diameter and 9.8-inch length loadable space. The bar has a Chrome sleeve finish and a black zinc finish shaft. It has a lifetime warranty against manufacturer's defects.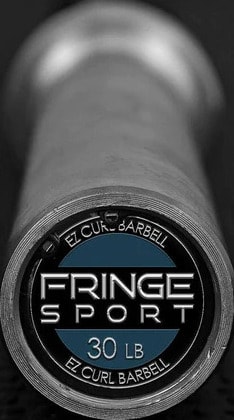 Curl Barbell – In Summary
That's our close-up look at the Curl Barbell.
Level up your training with the Curl Barbell from Fringe Sport and target muscle groups in a unique technique. Make those arms convert into significant personal and social gains beyond strength and face every challenge with confidence.
Looking for more options? Check out these other great products:
Rogue has a New Camber Bar – MG-4CN Narrow Multi Grip.
And they still sell the excellent Kabuki Kadillac Camber Bar too.
More products from Fringe Sport.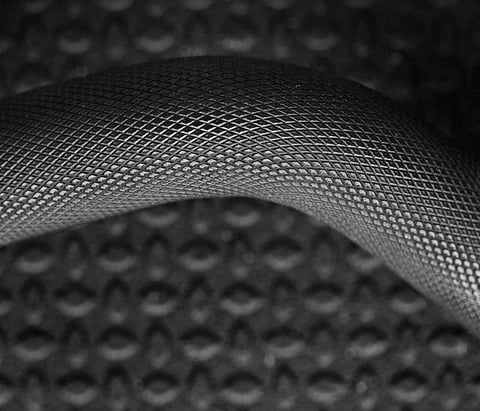 Photo Credits
Product photos on this page are property of Fringe Sport.
This website is not affiliated or associated with CrossFit, Inc. CrossFit is a registered trademark of CrossFit, Inc.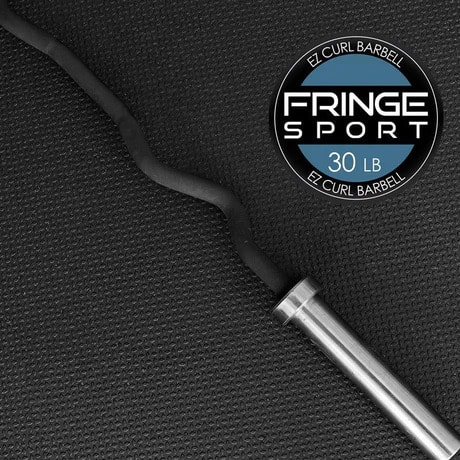 Affiliate Disclaimer
We are an affiliate of Fringe Sport and others that sell this training gear. If you buy clothing or other training gear after clicking the links in this article, we receive a small commission at no extra cost to you. This helps us to bring you in-depth information and content on these great training products.