Rogue has the red-hot
Echo Bike
. Grab one while they last!
Don't tear up your good wedding ring when you are working out – rock a Groove Ring instead.
Your training apparel and gear are not complete if you don't have a fitness ring. A fitness ring or silicone ring is made for athletes and fitness enthusiasts who put so much value on their wedding ring but still want to wear a ring to the gym to show their devotion and commitment.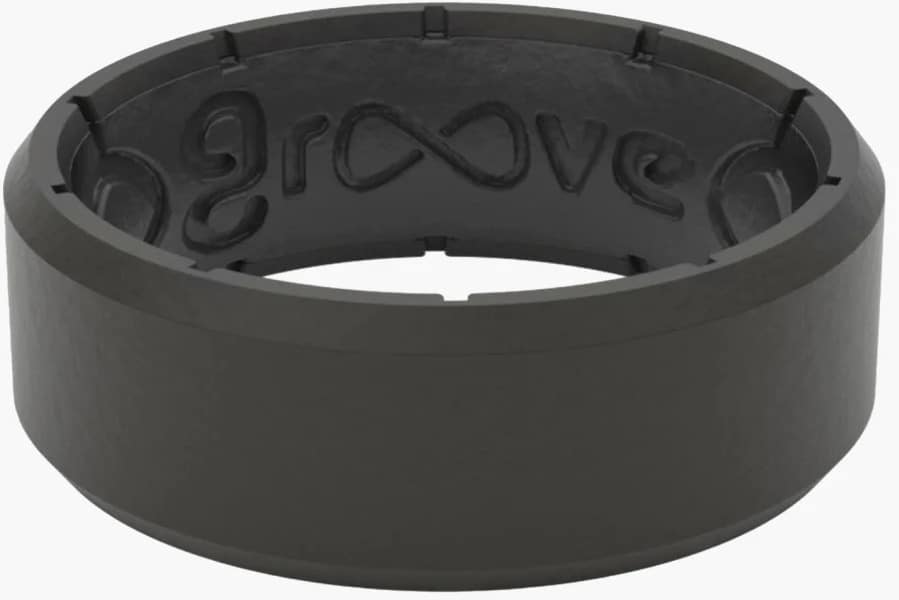 Here are some of the styles that are available now, via Rogue:
Groove Rings – Overview
Wearing your wedding ring or any traditional ring in the gym can be harmful to them, especially if you are using different equipment. Or, even if you placed it in the locker room before your workout, there can be instances that you can misplace or lose them. With silicone rings, you can still wear a ring that conveys commitment, love, devotion, and style and not worry about those things while smashing your workout routine.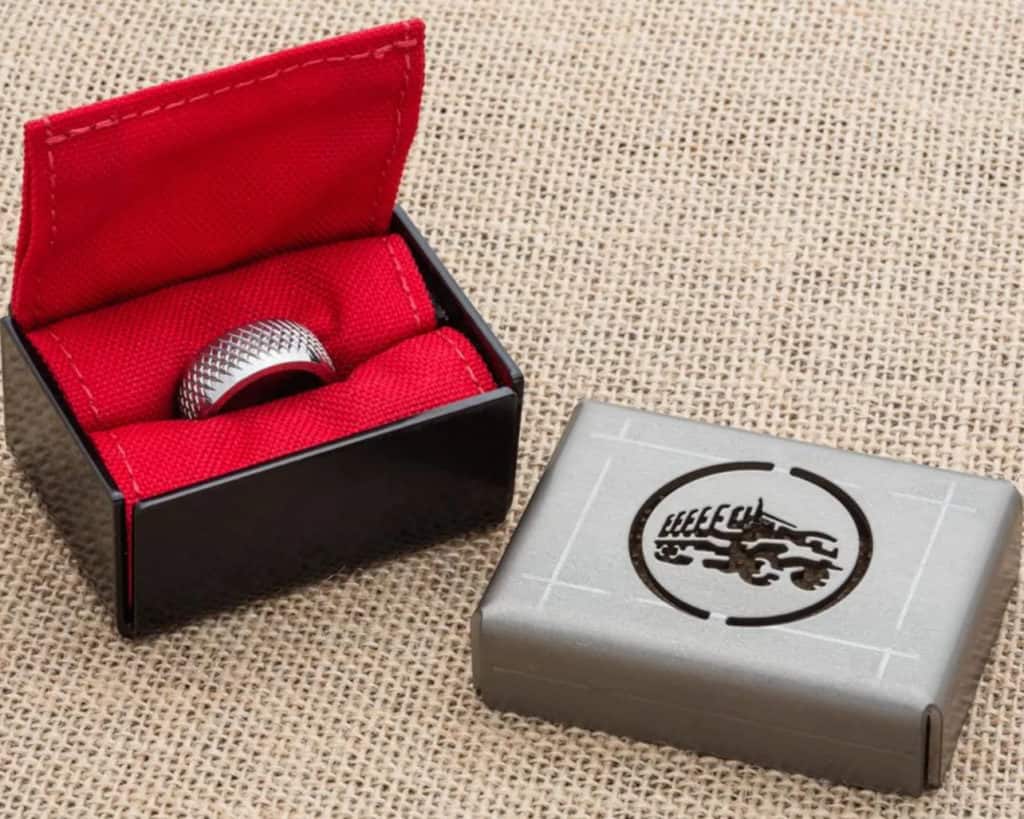 The best and the most practical way to cherish your ring that symbolizes your commitment is to wear a silicone ring. Silicone rings don't dent or scratch and are made to break under severe pressure to keep your finger safe. They can endure intense exercise and temperature changes while staying comfortably suited to your finger.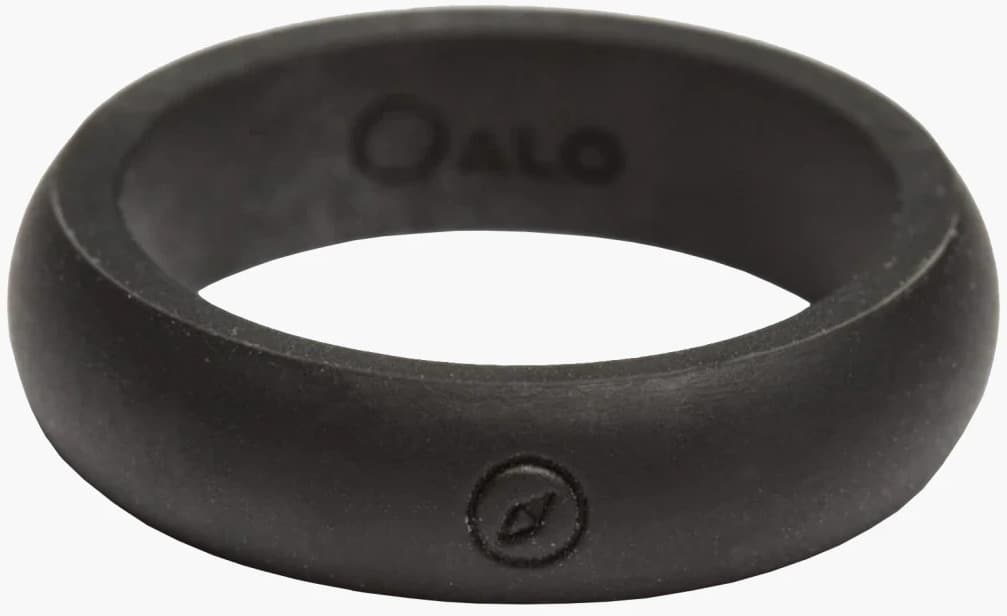 Groove Ring – Zeus Step Edge
The thin Zeus Step Edge is the answer if you are looking for a durable silicone ring and has the familiar feel of a traditional ring. This design highlights a unique anti-stretch inner-molded band that adds more of the conventional structure and rigor of metal and helps the ring keep its shape.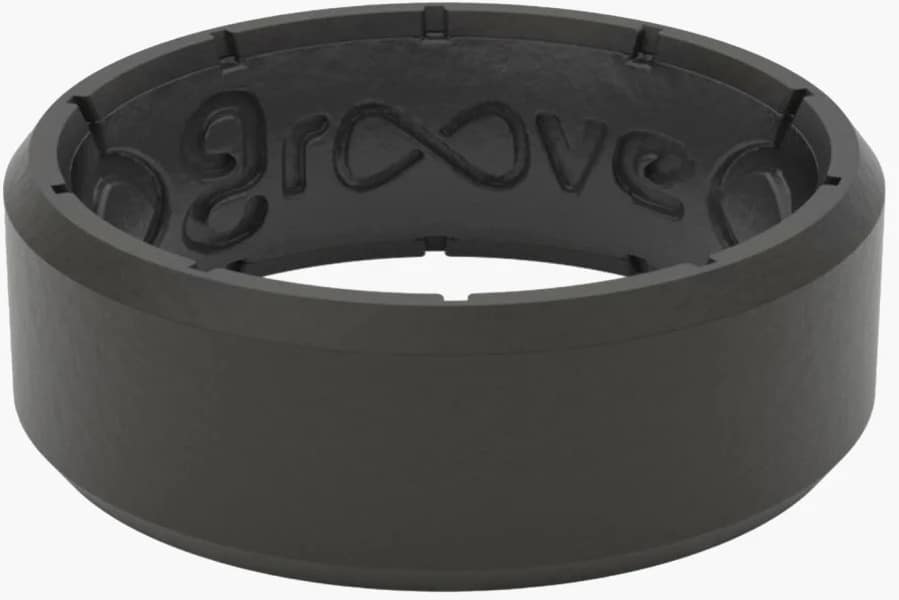 The Zeus Step Edge is perfect for artisans, athletes, diligent dads, or anyone who can't always wear a traditional ring or wedding band. This model also contains interior grooves and a unique silhouette that enables better airflow while keeping out moisture. A no-BS 94-year warranty backs this ring.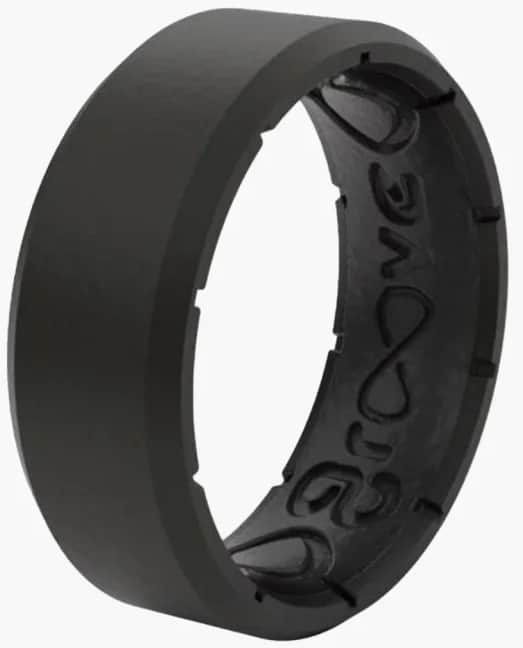 Groove Ring – Edge Black
The Groove Ring – Edge Black is designed from medical-grade silicone in high quality, distinctive breathable design. It features the look of a premium titanium ring. Still, its flexible elastomer won't hinder your capacity to work or train, nor is it vulnerable to the scuffs or slippage of a metal ring.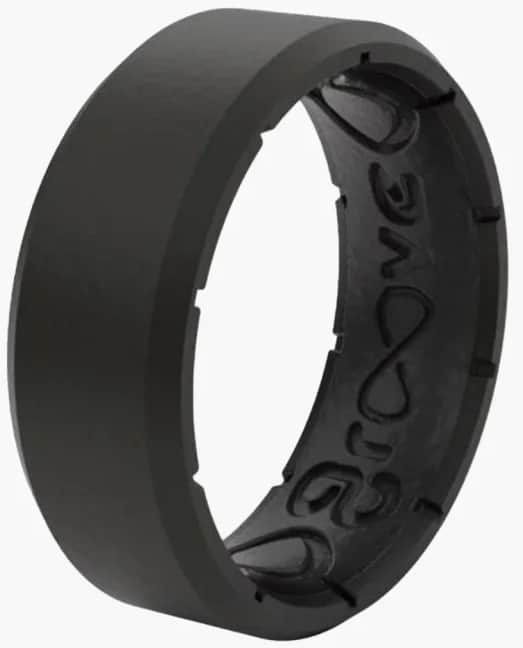 The air can freely come in and the moisture out with its indented grooves inside, while the low profile exterior stops it from catching on passing objects. The design was produced and refined in Alaska by Groove Life CEO Peter Goodwin, with wide-scale production in effect since 2015.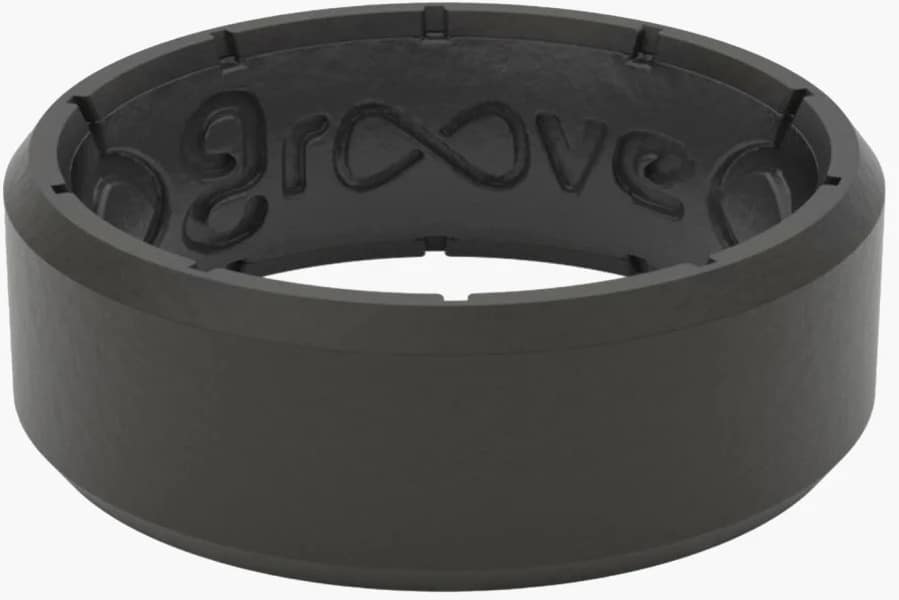 Groove Ring – Deep Stone and Original
Instead of stressing about scuffs, slippage, or outright losing a valuable piece of jewelry at the gym, the Groove Ring offers a robust, comfortable, and breathable new way of displaying your commitment.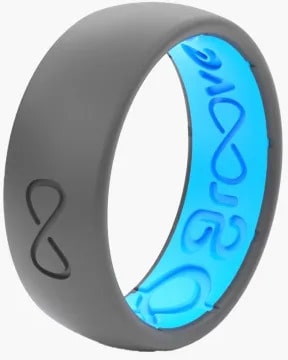 If you can't wear a traditional ring, we've got the Groove Ring Deep Stone and Original for you. They remarkable, indented grooves that allow air in and moisture out, while a low profile prevents them from catching on external objects.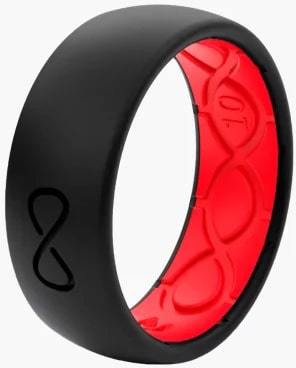 Qalo Women's Rings
The Qalo Women's Ring is made from durable but comfortable silicone and is designed for anyone who has lost a wedding ring at the gym, had a ring get scuffed or caught while training. It comes in a wide variety of sizes and colors, giving you a new way to show your commitment confidently.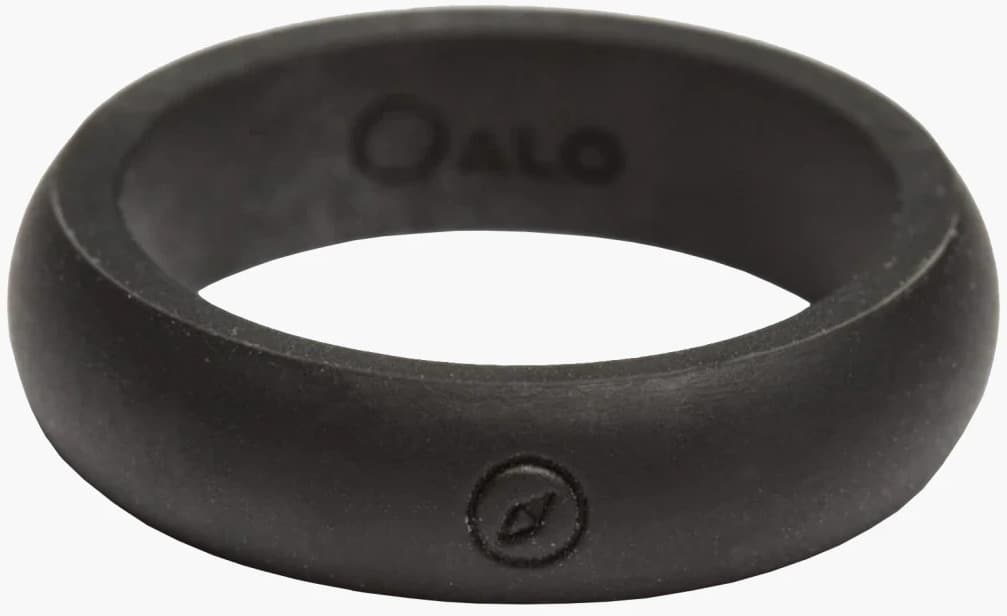 The silicone material in QALO Rings delivers flexibility and peace of mind, lowering the risk of injury should the ring get caught on something during a workout. It comes in Black, measuring 5MM in width.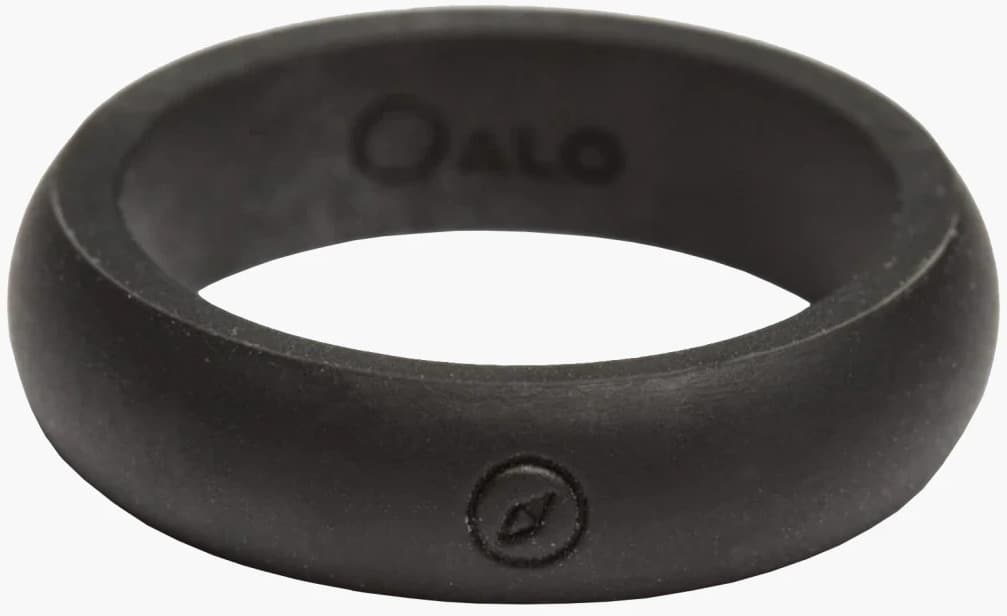 Rogue Knurled Rings
The Rogue Knurled Ring is an authentic original—made from 316L stainless steel with a hand-crafted center knurl patterned after the power bars. It is offered in a limited laser-cut ring box with your choice of Rogue "R" or the Deuce logo, along with a red Cordura insert.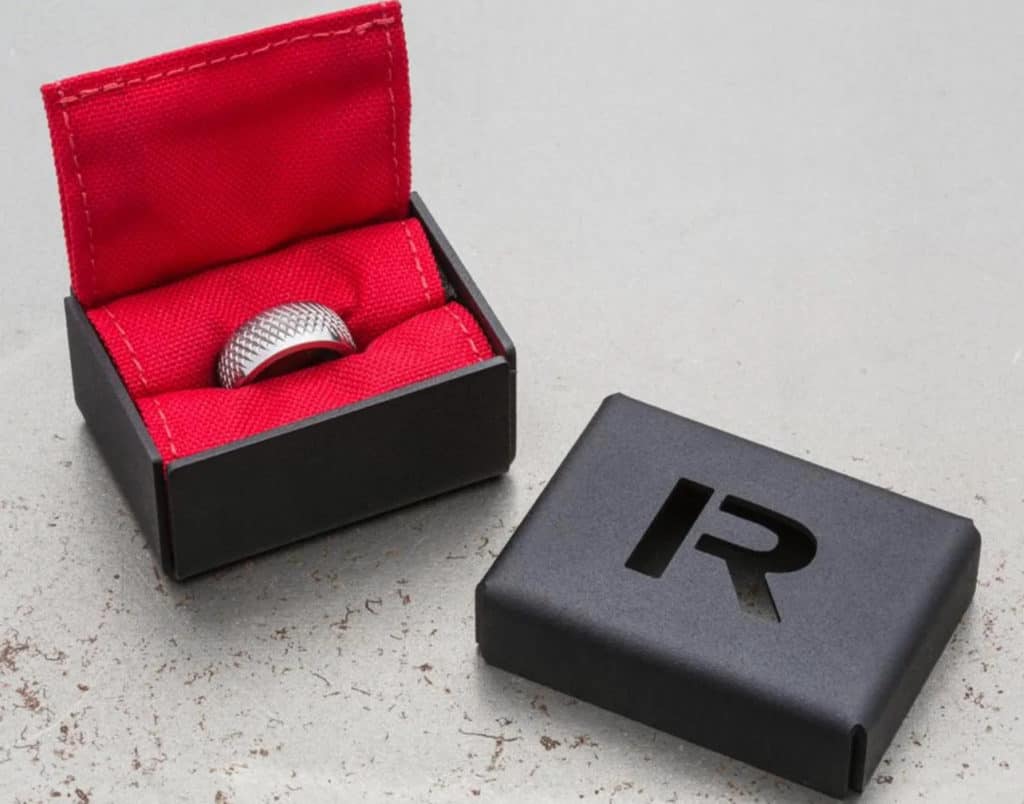 The ring is first machined to the preferred diameter (standard 4 – 13.5 sizes available), with bandwidth options of 5.46MM and 9.53MM. It is then tumbled to eliminate any sharp points or edges and eventually polished to give it the stainless steel shine.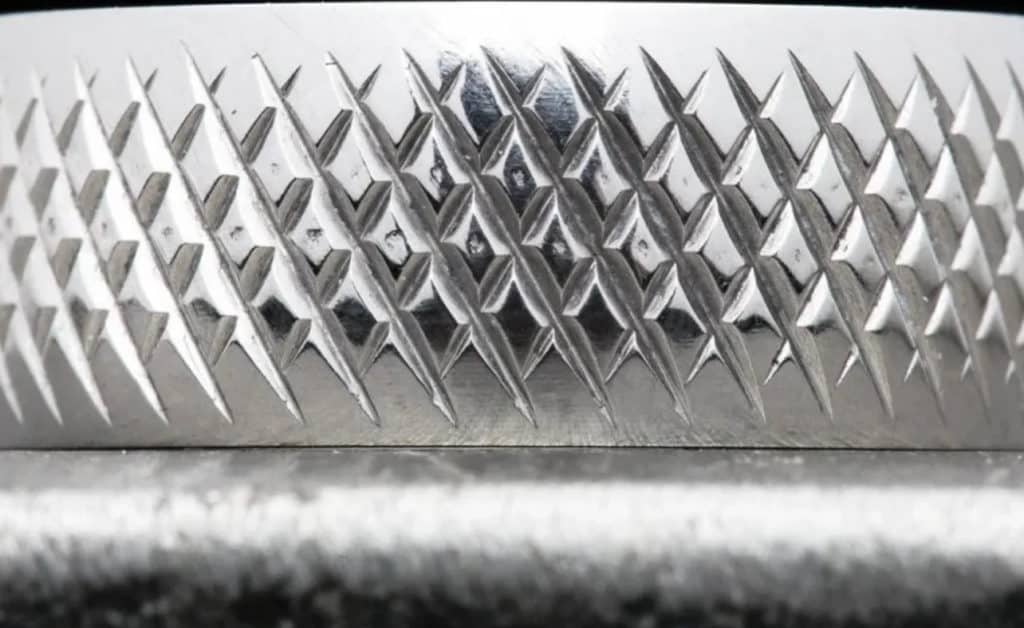 Groove Rings – In Summary
That's our close-up look at Groove Rings.
Groove Rings are made for athletes, artisans, and other active people who can't always wear a traditional ring. The Groove Ring offers a rugged, comfortable, and breathable new manner of demonstrating your commitment. It is even backed by an unlimited lifetime warranty.
Once you've got the fitness ring – better make sure you got some knurling to make it worthwhile.
Here's a cool-looking 20kg Midas Revenge Bar – from Fringe Sport.
Too flashy? Check out a good set of Kettlebells: Kettlebells from Kettlebell Kings .
More Gym Equipment and Apparel from Rogue.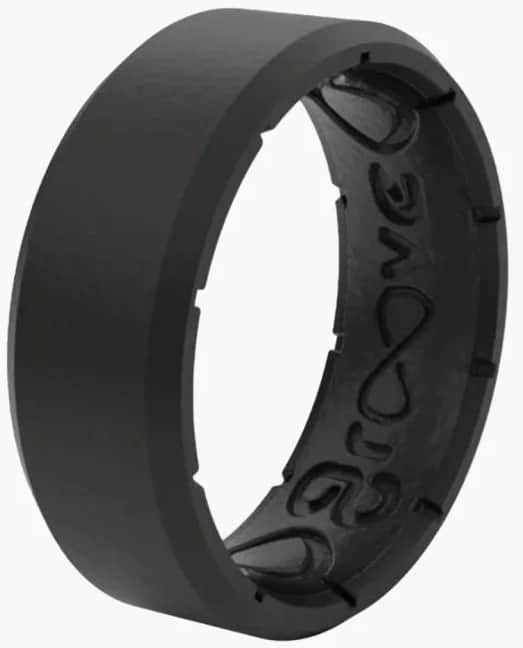 Photo Credits
Product photos on this page are property of Groove Life and Rogue.
This website is not affiliated or associated with CrossFit, Inc. CrossFit is a registered trademark of CrossFit, Inc.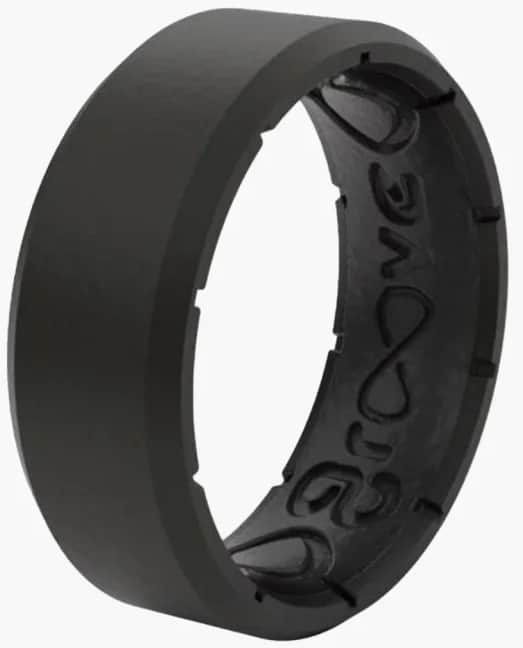 Affiliate Disclaimer
We are an affiliate of Rogue and others that sell this training gear. If you buy clothing or other training gear after clicking the links in this article, we receive a small commission at no extra cost to you. This helps us to bring you in-depth information and content on these great training products.
c