Here's the new Sand Kettlebells from GORUCK.
Iron kettlebells can be unkind when they hit your wrist and your arms. Sand kettlebells are more forgiving, ideal for novices, and boundlessly scalable. Sand kettlebells are durable and won't just break or rip and can be used at home in the garage or backyard.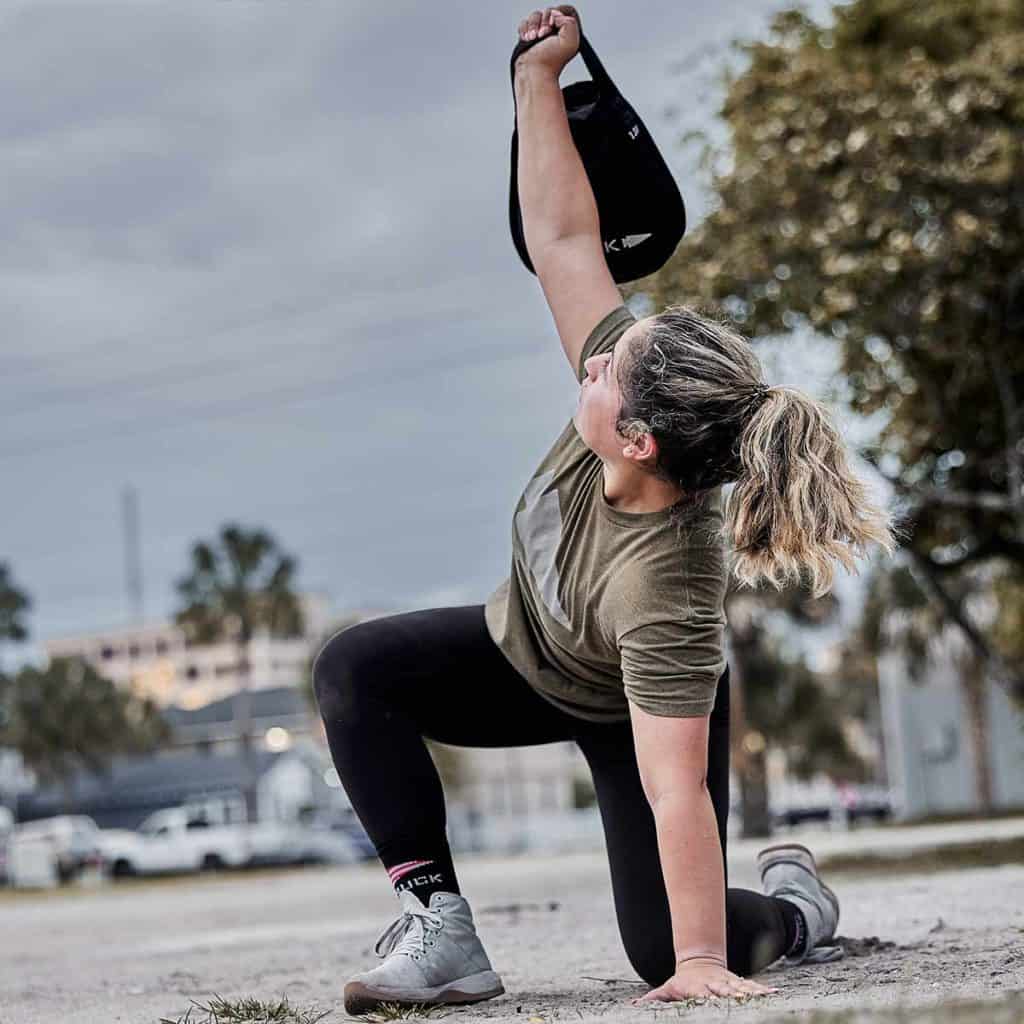 Brand-new and only from GORUCK. Check out the full range of sizes:
Sand Kettlebells – Overview
After deliberate studies, GORUCK is proud to present the Sand Kettlebells. The kettlebells are devised to resist constant abuse from workouts with their overbuilt construction and a multi-step closure system. Also, an endurance-focused design and heavy-duty padded handles allow the weight to swing and shift in your hand with ease.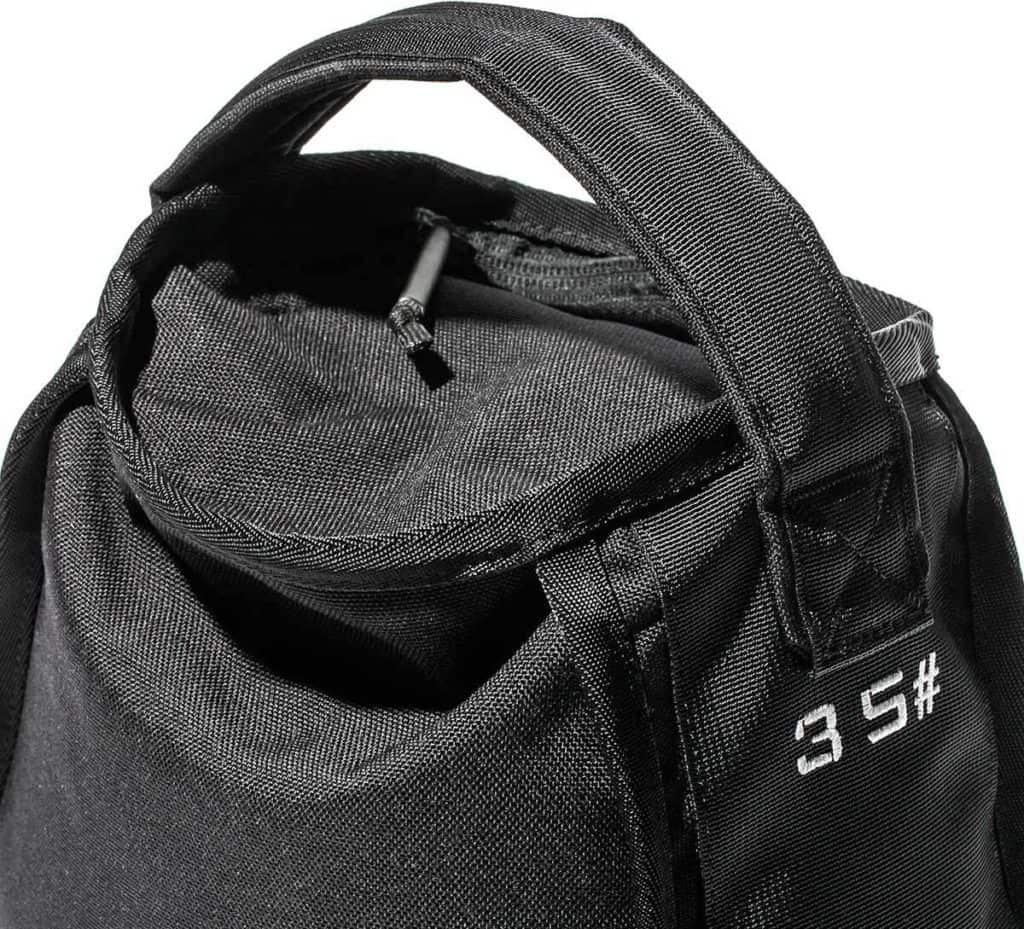 Because of their versatility, the sand kettlebells can be folded up when empty for training on the go or can be used for added weight in your rucksack. The heavy-duty padded handle is not rubberized, with toughened neoprene padding sewn into them. The reinforced Ballistic bottom delivers extra abrasion resistance at the primary impact point, while the double Velcro top closure with an additional zipper panel provides a seamless top.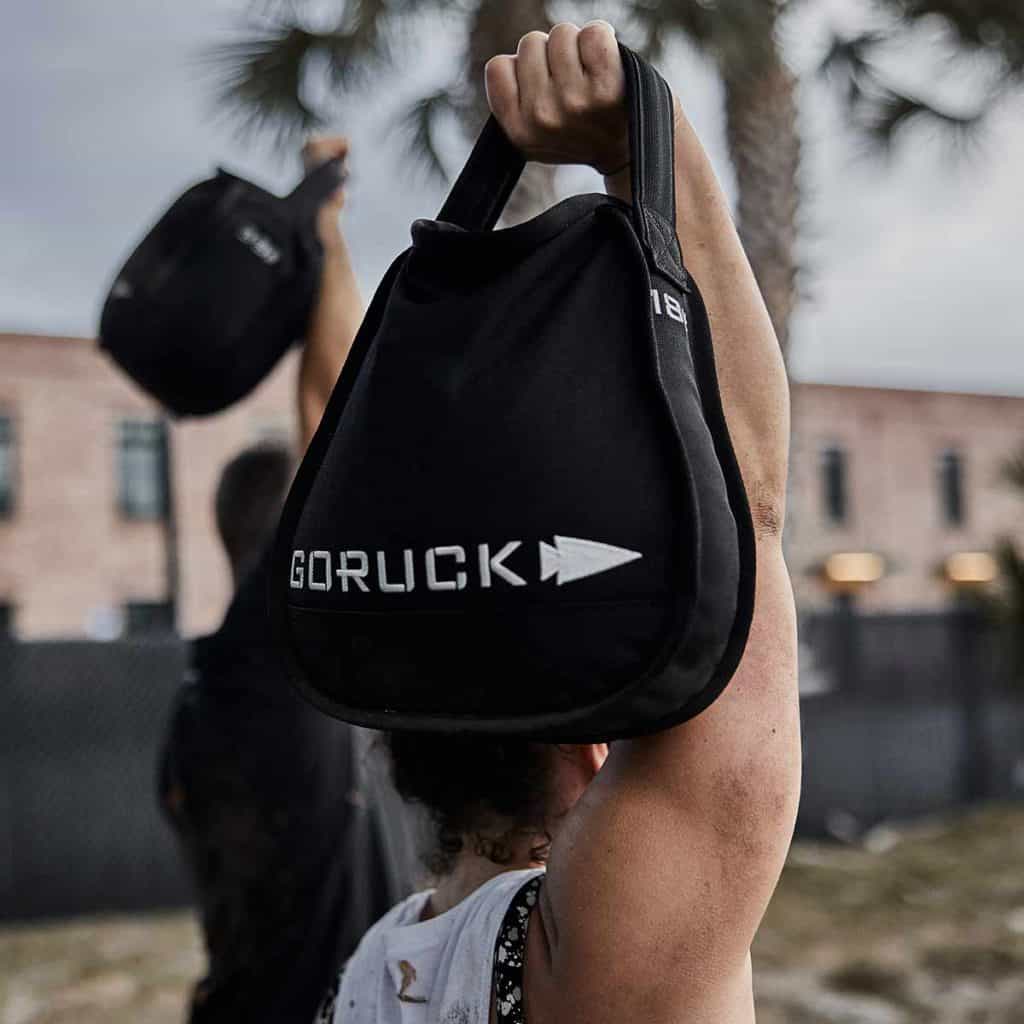 The GORUCK logo and the weight are embroidered on the outside of the sandbag kettlebell. The weight is suggested max and measured using dry sand from Florida beaches. The Sand Kettlebells are made from 1000D Cordura with the following specs: 13LB Dimensions:2″ Side Width x 8.5″W x 9.25″H 18LB Dimensions:2.25″ Side Width x 9.75″W x 10.5″H 26LB Dimensions:3.75″ Side Width x 10″W x 10.5″H 35LB Dimensions:4.5″ Side Width x 10″W x 10.5″H 44LB Dimensions:5″ Side Width x 9.75″W x 10″H 53LB Dimensions:8.75″ Side Width x 9.75″W x 10.5″H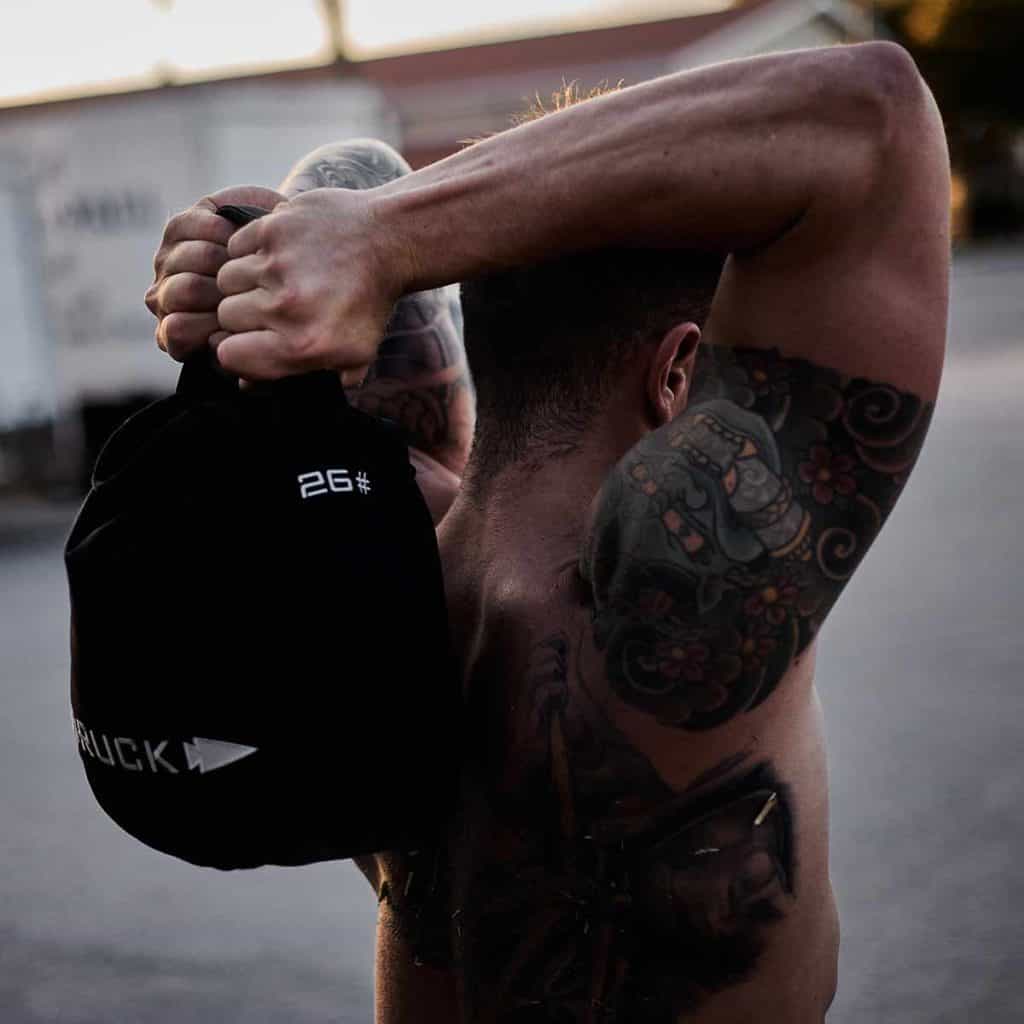 Sand Kettlebells – In Summary
That's our close-up look at Sand Kettlebells.
Sand kettlebells are overbuilt, versatile, durable, and come with a Scars Lifetime Guarantee. Fill them with sand only, not gravel, and do not use them as a slam bag. Get 10% off each Sand Kettlebell when you purchase two or more.
Looking for more options? Check out these other great products:
GORUCK also has full-size Simple Training Sandbags – use these if you want to go big.
Who has the best regular kettlebells? We like the Kettlebells from Kettlebell Kings.
Find more innovative home gym workout gear.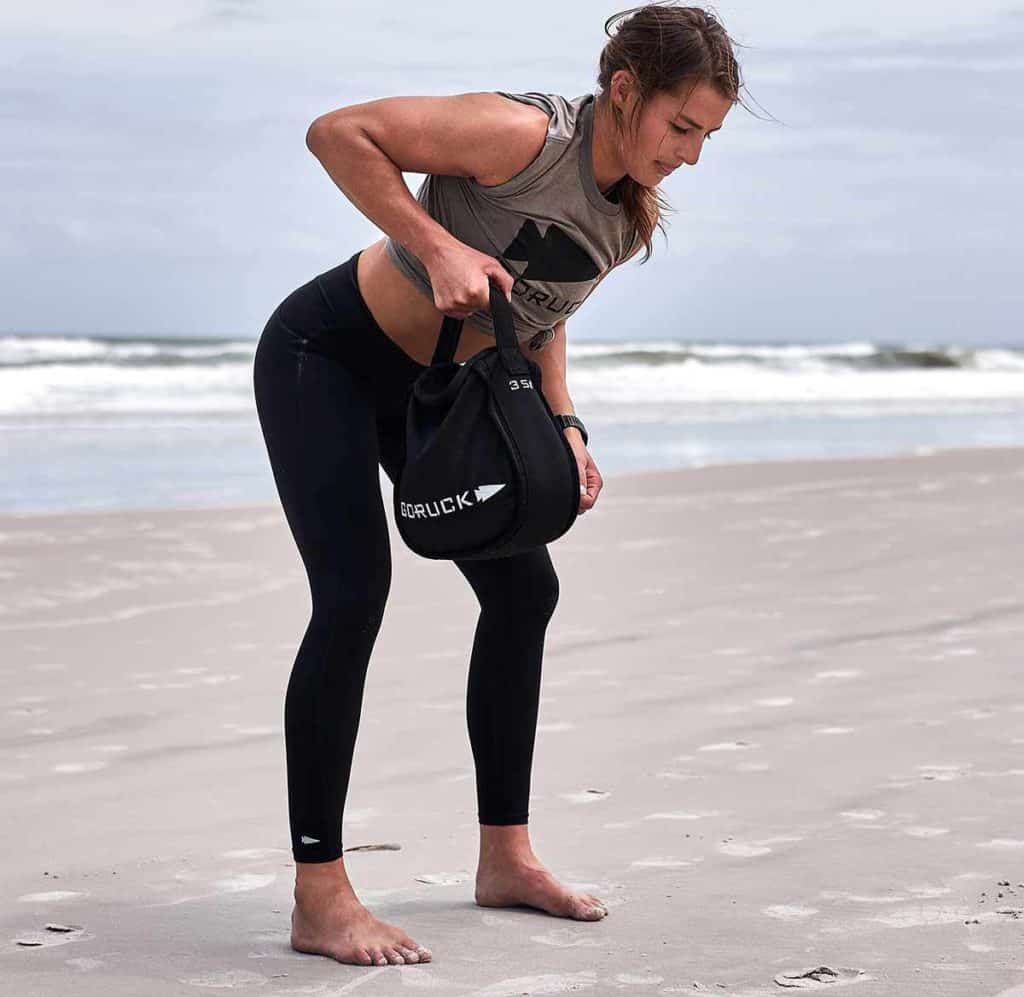 Photo Credits
Product photos on this page are property of GORUCK.
This website is not affiliated or associated with CrossFit, Inc. CrossFit is a registered trademark of CrossFit, Inc.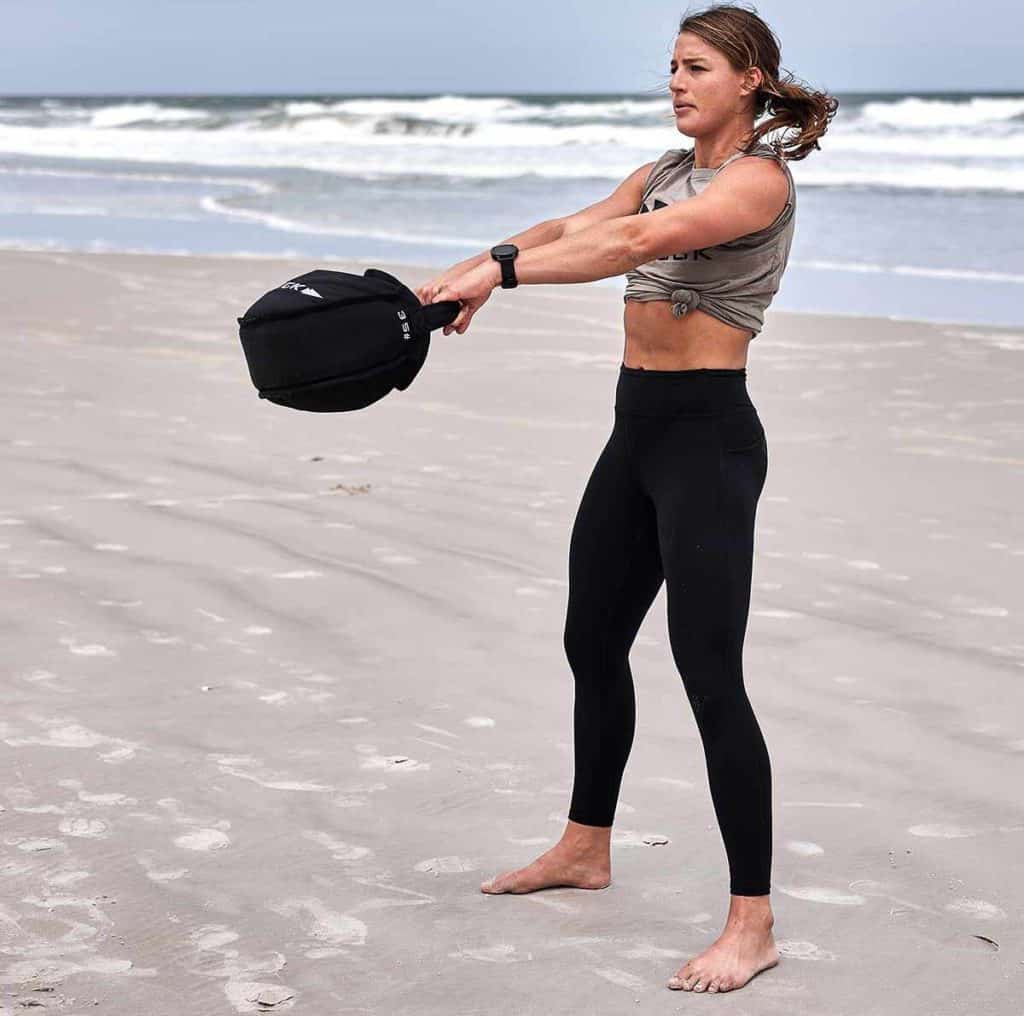 Affiliate Disclaimer
We are an affiliate of GORUCK and others that sell this training gear. If you buy clothing or other training gear after clicking the links in this article, we receive a small commission at no extra cost to you. This helps us to bring you in-depth information and content on these great training products.