Let's take a look at the variety of Kettlebells from Kettlebell Kings.
Kettlebells center on developing the overall strength, flexibility, balance, core power, and coordination of your body. They can support in reducing body fat and further shaping healthy and strong muscles. The best thing about Kettlebells is that they allow a broad range of movements that target all muscle groups for a complete body workout.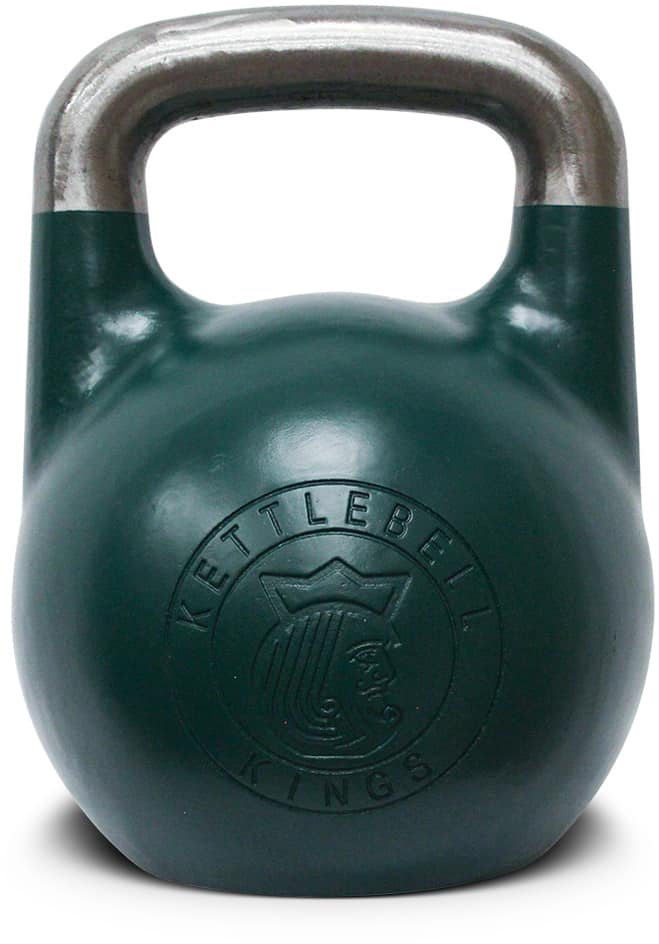 Here are some of the styles we are going to look at:
Kettlebells from Kettlebell Kings – Overview
Kettlebells Kings have an unequaled quality, texture, and a well-formed, balanced kettlebell. The quality structure includes a void-free surface, smooth handle, and a well machined flat base for stability. Their products are exclusively created, and they have conferred with leading experts to produce kettlebells that work excellently for functional training. Kettlebell Kings offers fast, free kettlebell shipping, and each purchase is backed with lifetime warranties.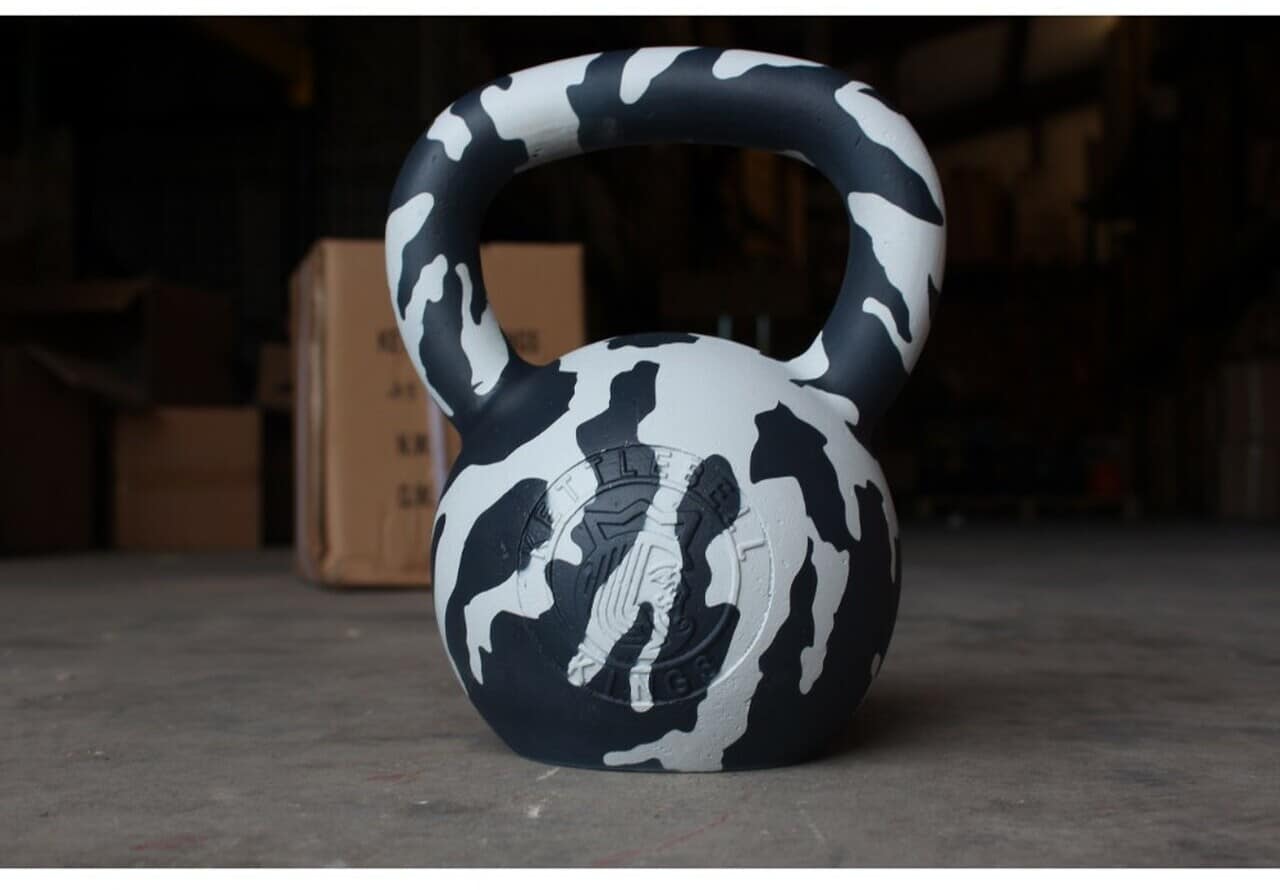 Naturally, when kettlebells come out of the mold, they are still coarse with tips and seams that tear up your hands if not smoothed off. Most businesses will load these spaces with putty and paint to form a sleek service and minimize cost. But over time, these will rust, and the kettlebells will lose the paint quickly. Kettlebells are perfected clear of flaws when they come out of the mold and then painted with powder coating to enhance grip texture.
Kettlebell – Powder Coat in Kgs and Lbs
Powder Coat kettlebells in Kgs and Lbs are built from Cast Iron and then covered with Powder Coating to protect the iron and enhance grip texture for exhausting workouts. Powder Coating is one of the most enduring types of paint available on top of kettlebells. Kettlebell Kings tested their paint and other paints to attain the most long-lasting paint to resist abrasion and adopted a new paint.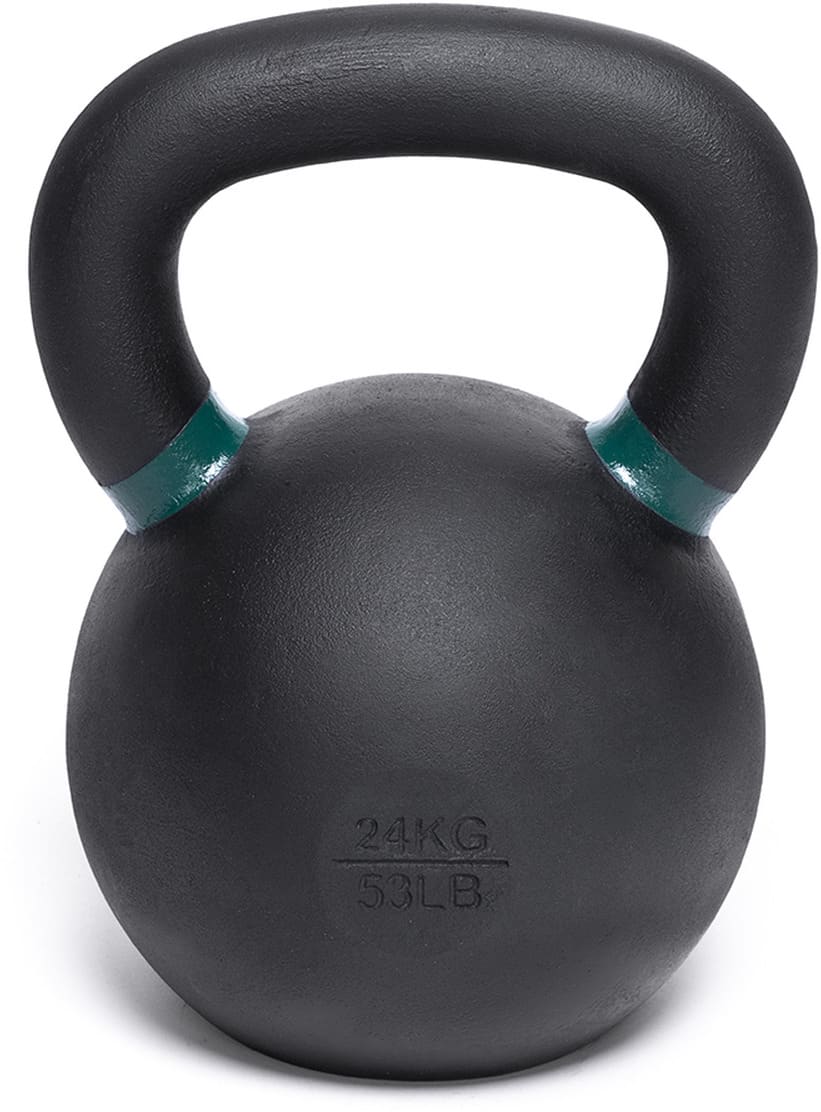 They established a careful chemical cleaning process to the metal before paint is utilized for greater adhesion of the paint to the bare metal. Dust and dirt are often collected before painting which diminishes paint adhesion. They bake these in the oven longer for more reliable adhesion of paint to the metal. While everyone else paints the color on the handle before, tapes over it, apply black paint, then peels the tape off, Kettlebell Kings paint the color band on after the black paint to avoid sharp ridges and paint lines.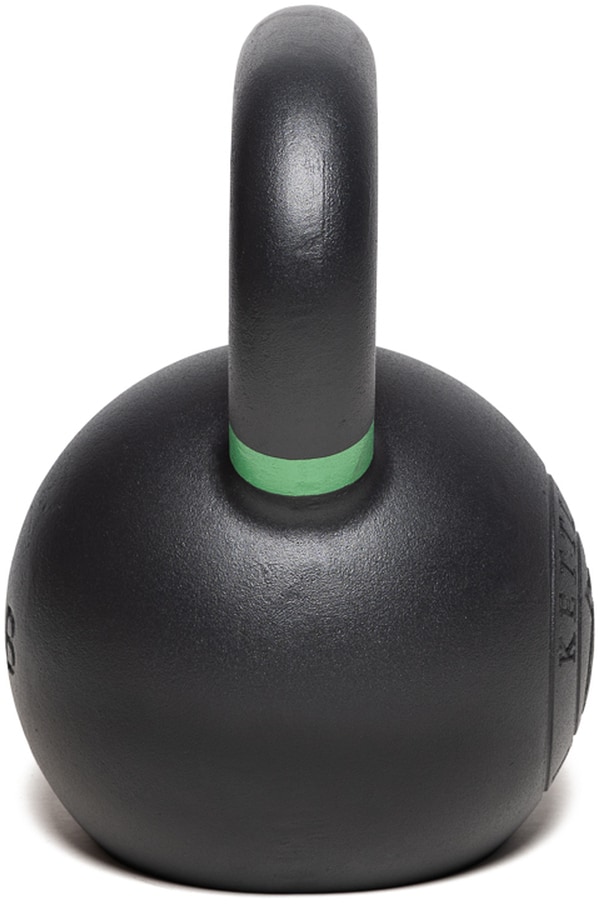 Competition Kettlebells
Competition Kettlebells are made for Kettlebell Sport, Meets Girevoy Sport Union (GSU), IKFF, and International Union of Kettlebell Lifting (IUKL) standards. These competition kettlebells have 35mm handles and are designed for high repetition exercises. They are made of steel and have the same size despite the weight for a consistent training experience at all times.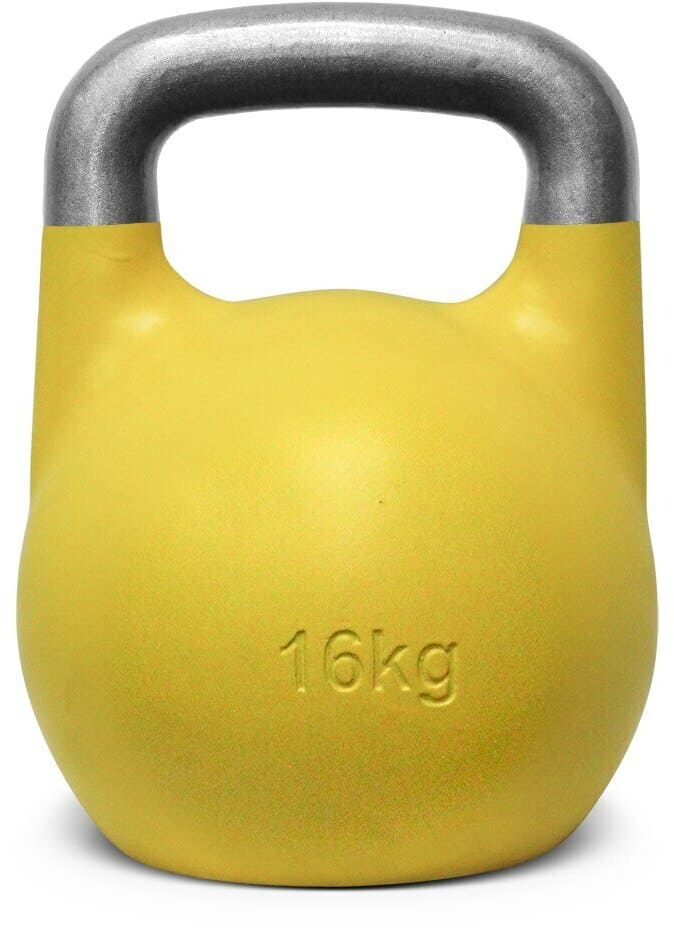 The kettlebell colors are created to meet the international color standard, which recognizes particular weights. These kettlebells have no fillers or rattle because fillers loosen over time and rattle around inside, obstructing balance and making noise.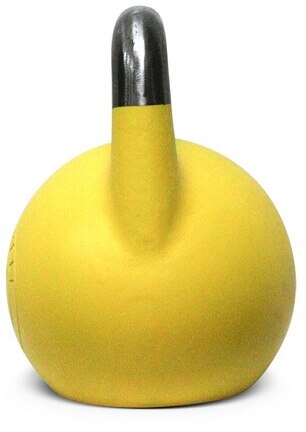 Competition Kettlebells with 33 mm handle
Traditional kettlebells are formed by welding the handles, bodies, or bottom, which makes kettlebells break easy. Kettlebell Kings is proud to say that there is no welding on their Kettlebell Sport Competition Series. This unfilled competition kettlebell is created by precision single casting technology, which implies it is cast as one solid piece rather than welding parts. Because of this, better balance during repetitions is expected.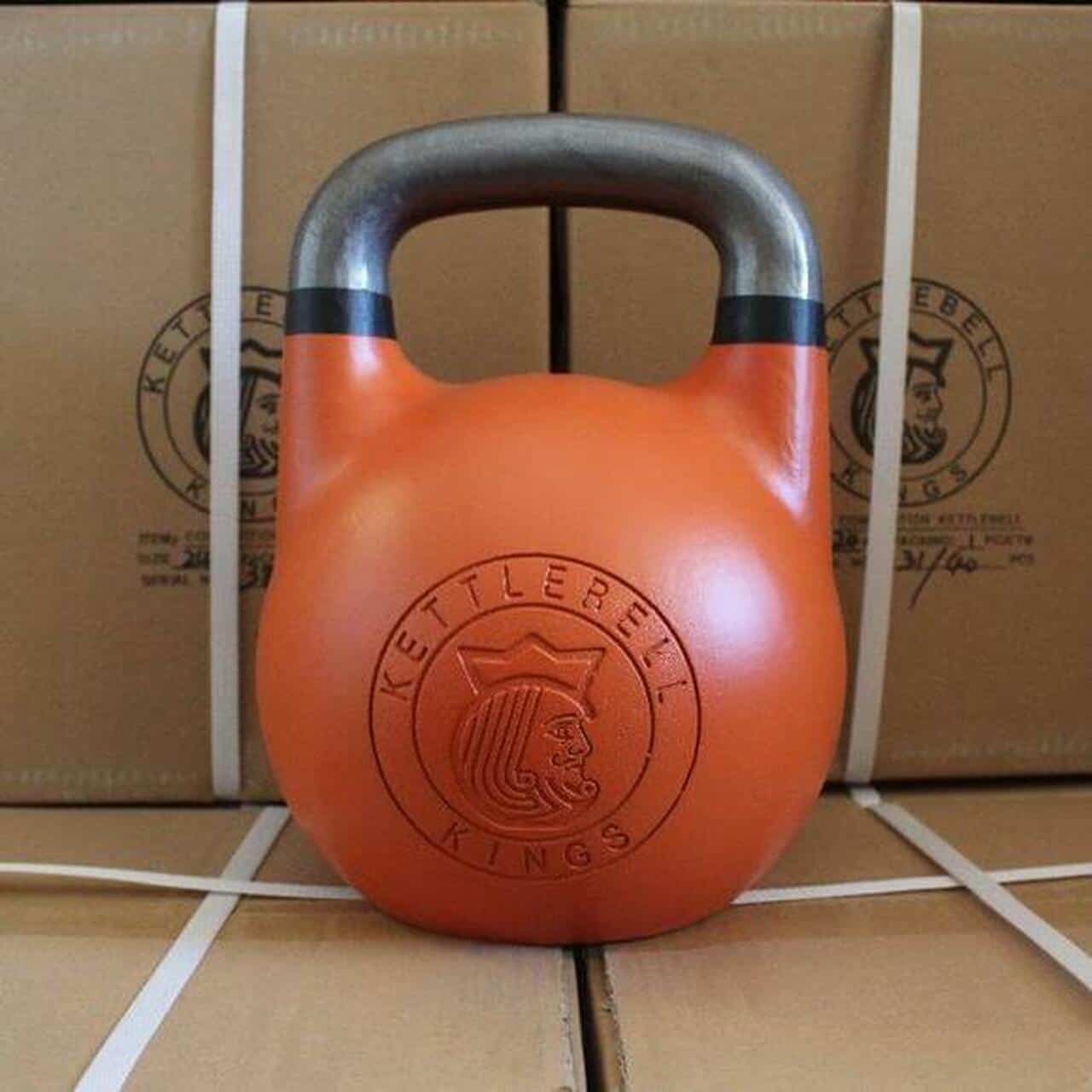 The aperture of these kettlebells is at the bottom because the kettlebell is formed from a single steel cast without fillers, just steel casting. This improves stability during lifts as regular competition bells with welded bottoms and fillers can shift and rattle around with movement.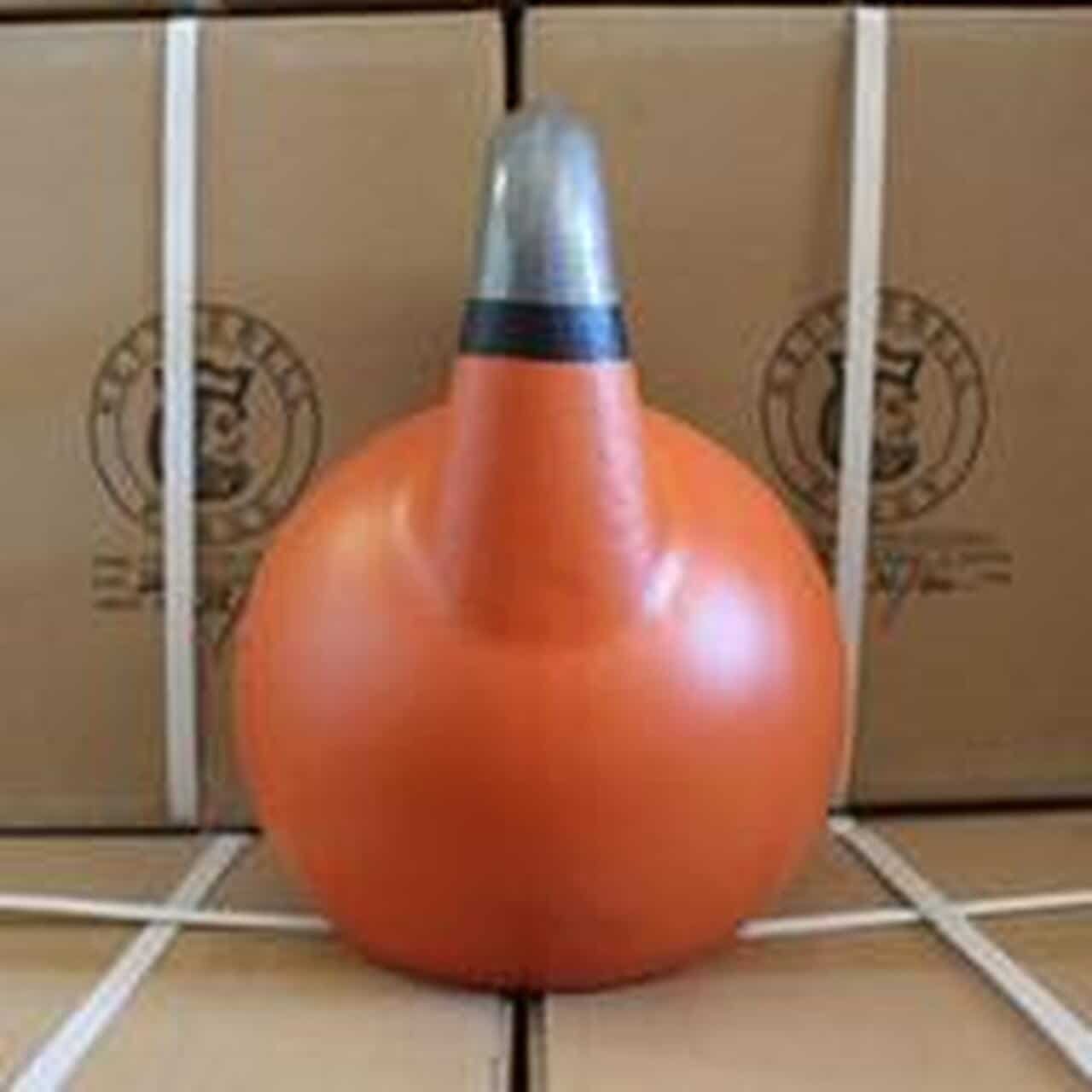 Cerakote Kettlebells in Lbs and Kgs
The new Cerakote Kettlebells provide endless creativity in how your kettlebell looks and is personalized for you and are also painted with the toughest paint available on the market today. Cerakote is more durable than Powder Coat, E-Coat, and any Matte paint on kettlebells anywhere today. It is a Polymer-Ceramic Composite coating that can be used for metals, plastics, polymers, and wood. The exclusive formulation applied for Cerakote ceramic coating improves many physical performance qualities, including corrosion resistance, abrasion/wear resistance, chemical resistance, impact strength, and durability.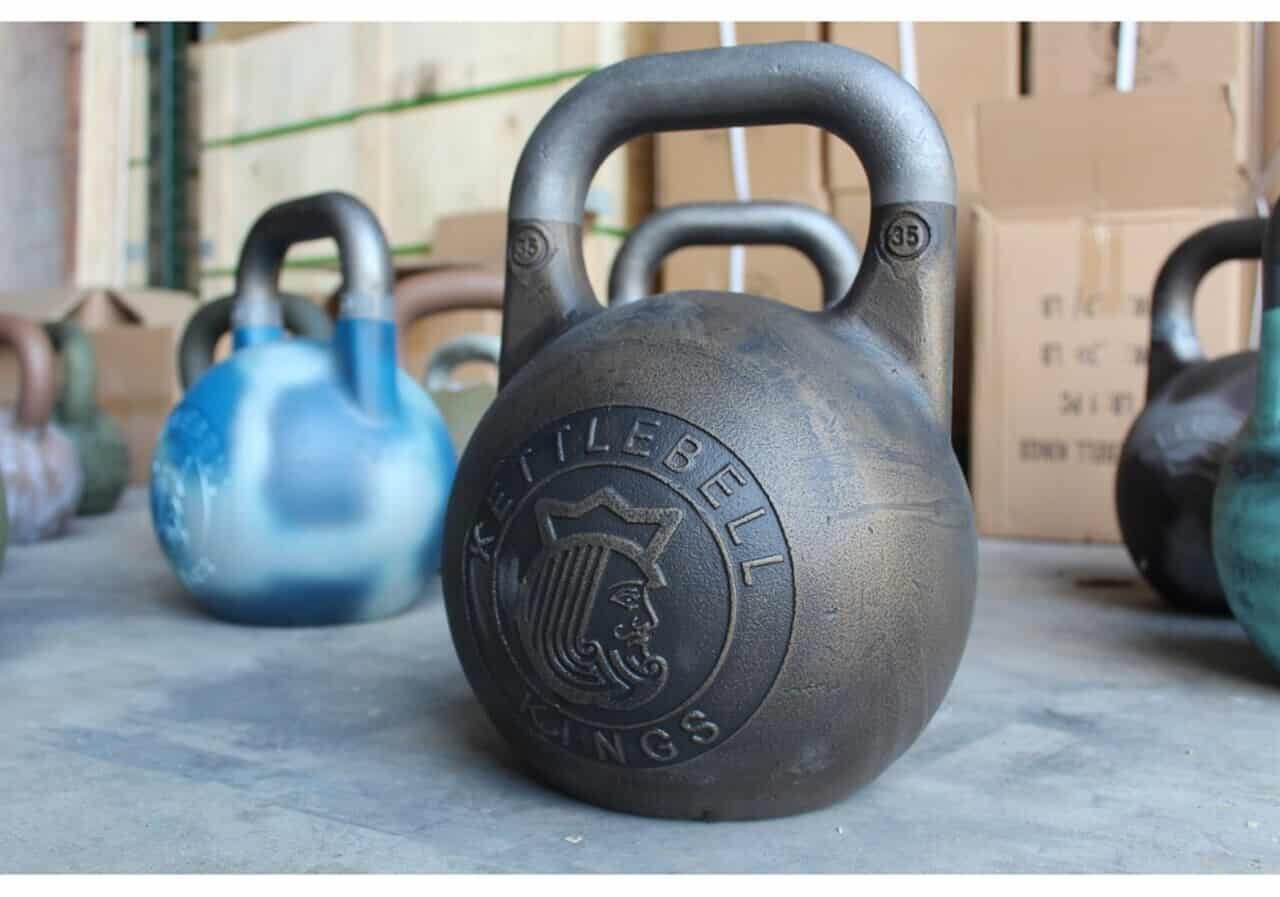 Both the Lbs and Kgs of Cerakote Kettlebells are gravity cast and precision-made, the most precise way to make a kettlebell mold. Gravity casting casts the iron to the particular weight you are producing. If a kettlebell is not gravity cast, you endanger not accurately casting the kettlebell to the same weight and dimensions as the mold ages.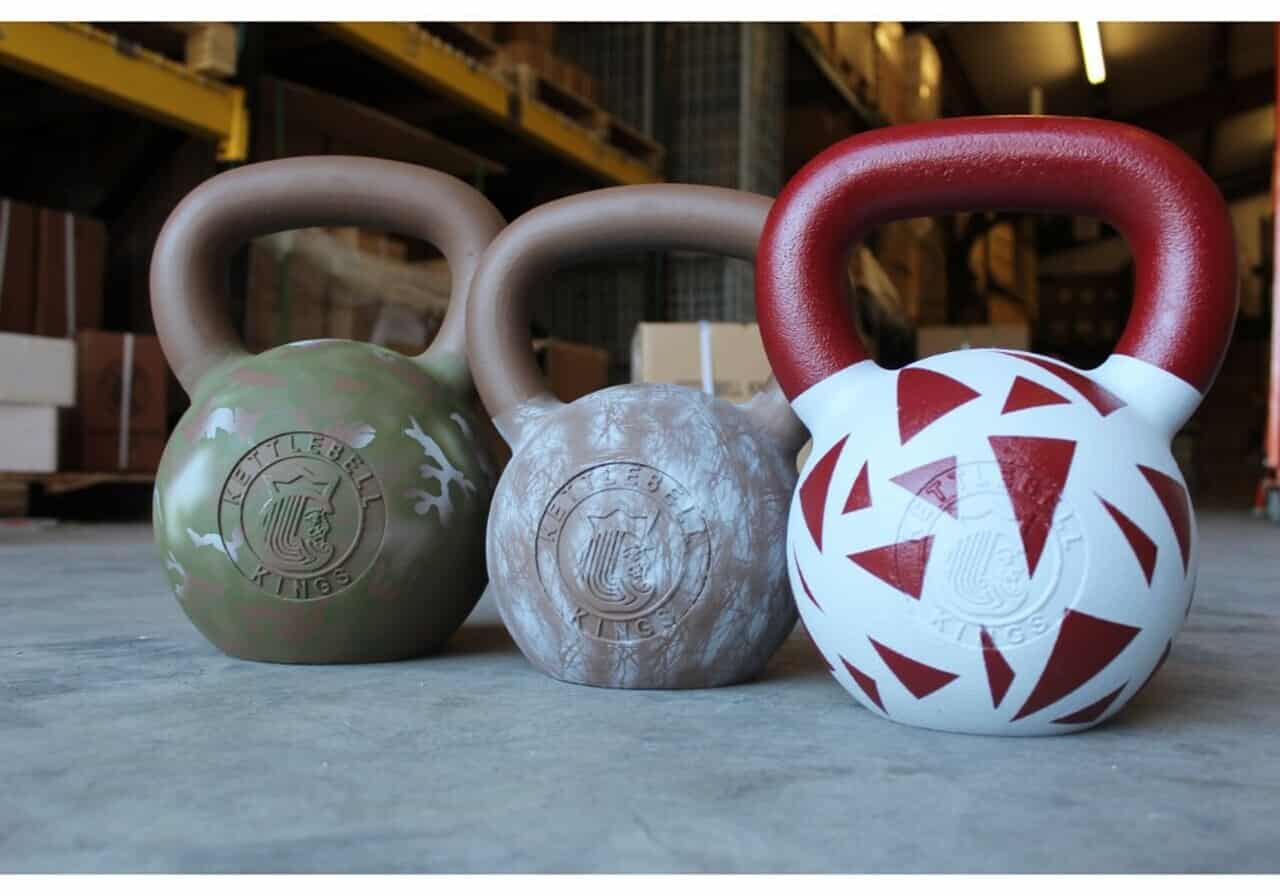 Kettlebell Sets
Competition Kettlebells and Powder Coat Kettlebells are available in sets. These kettlebells have a sleeker finish because the casting process produces a smoother surface, eliminating defects before applying the powder coat. Having a sleek finish protects your hands, wrists, and forearms, which results in better workouts.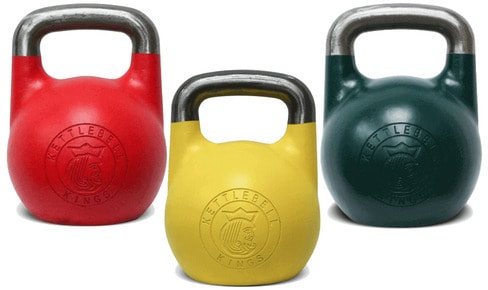 They are all created from a single piece of cast iron. Most kettlebells have the handles welded on, which makes them break easily. Casting from a single piece of metal gives more sturdiness to the kettlebells.
Kettlebells from Kettlebell Kings – In Summary
That's our close-up look at Kettlebells from Kettlebell Kings.
No one else offers lifetime warranties on their cast iron kettlebells except Kettlebell Kings. They assure the structural integrity of the kettlebell for life and provide free shipping. Kettlebells are incredibly effective because they stimulate the muscles and exceed regular cardio exercises. They are used for explosive workouts that blend cardiovascular fitness, strength training, and flexibility while strengthening the core and developing flexibility.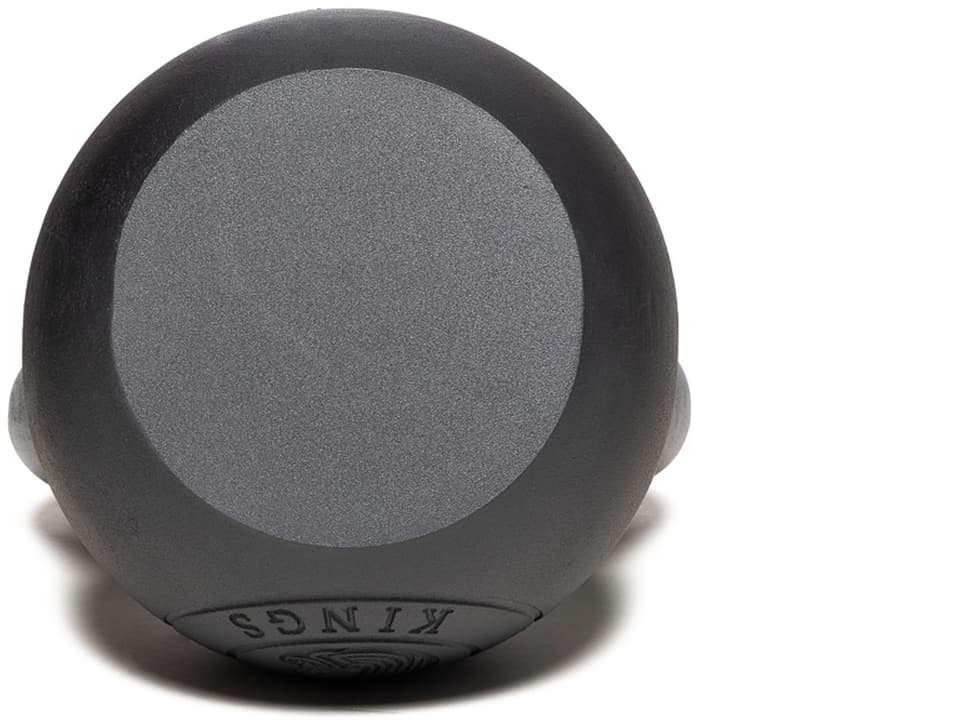 Photo Credits
Product photos on this page are property of Kettlebell Kings.
This website is not affiliated or associated with CrossFit, Inc. CrossFit is a registered trademark of CrossFit, Inc.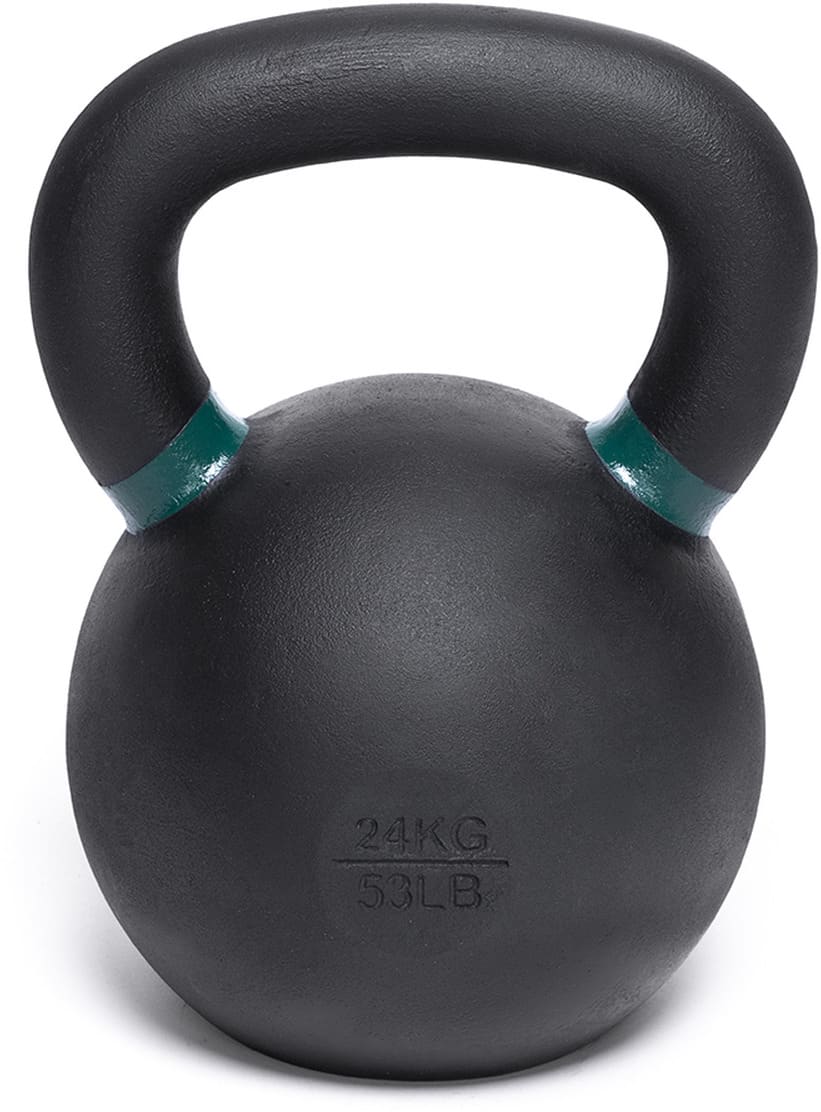 Affiliate Disclaimer
We are an affiliate of Kettlebell Kings and others that sell this training gear. If you buy clothing or other training gear after clicking the links in this article, we receive a small commission at no extra cost to you. This helps us to bring you in-depth information and content on these great training products.