GORUCK has a new simpler (and cheaper) sandbag – the new Simple Training Sandbags.
Streamlined and rugged, the Simple Training Sandbags are the perfect tool if you are looking for effective strength training and conditioning. These sandbags have two additional padded handles, so you can do many movements from cleans, deadlifts, and squats to burpee + snatch and single-leg deadlift + row.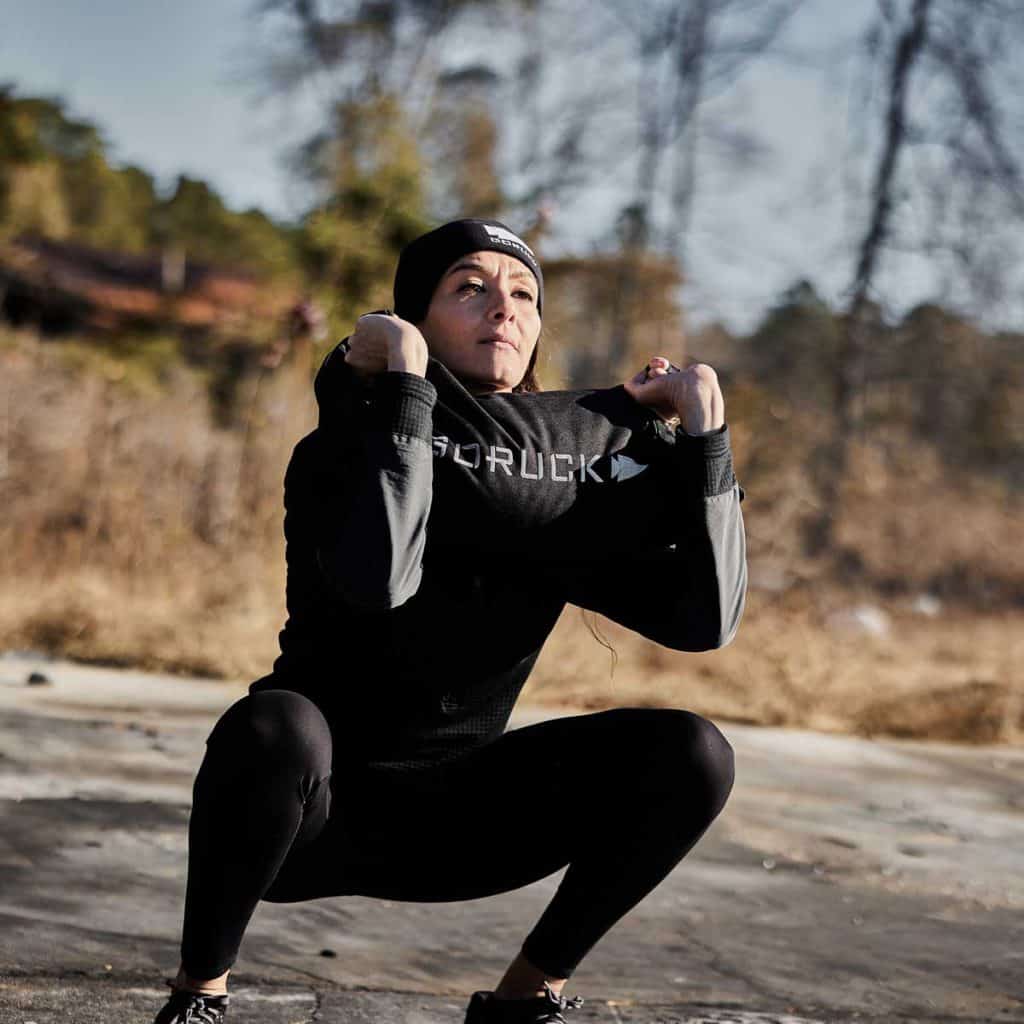 Get it now, only from GORUCK: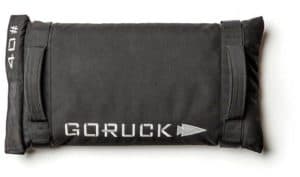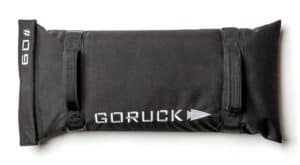 Simple Training Sandbags – Overview
What makes the Simple Training Sandbags extremely tough and durable? It's their superior construction of double pass stitching at every seam that requires two passes with a sewing machine and box stitch reinforcement at the handles. The handles are also reinforced with neoprene padding, which furnishes a more secure and comfortable grip so you can hold them longer.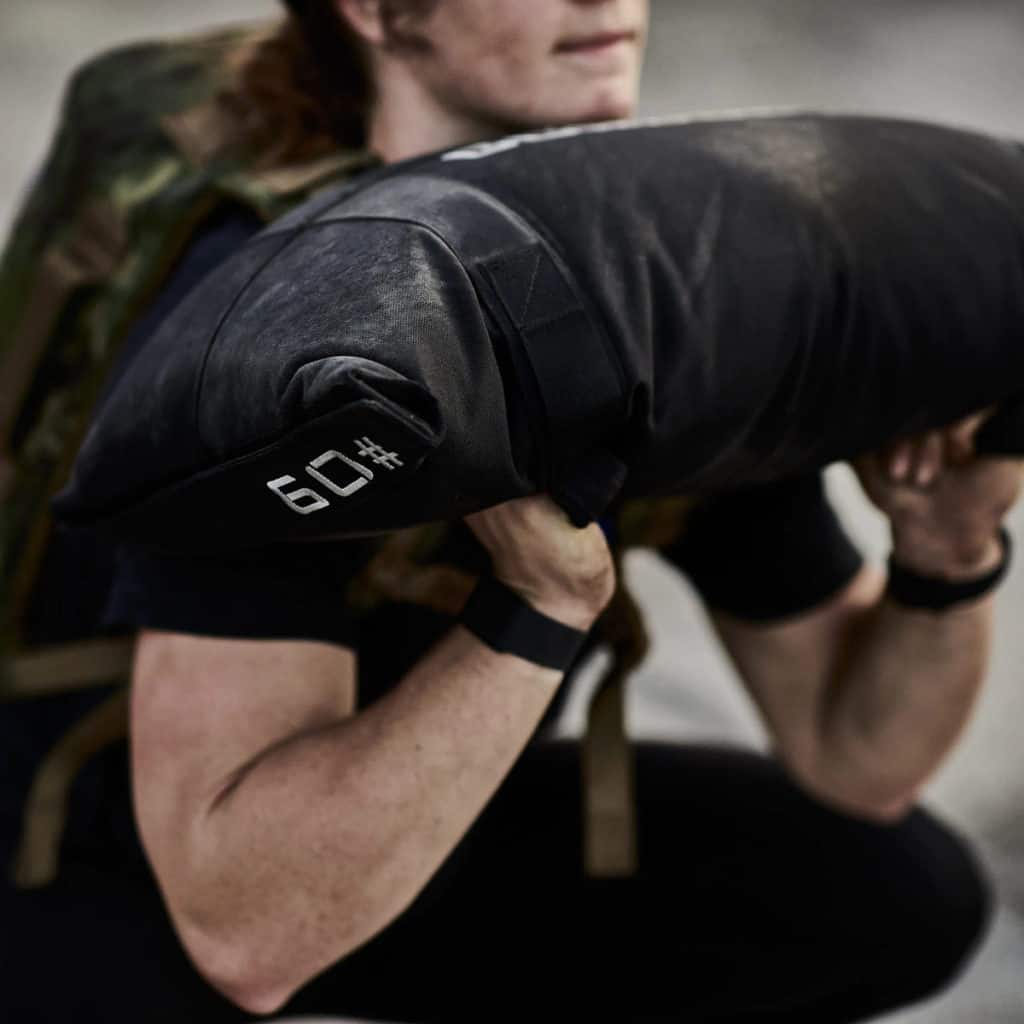 Since handles are the most crucial part of a sandbag, GORUCK put high regard and took the time to develop them. The Simple Training Sandbags have a triple locking velcro closure system to ensure sand will not spill over. Other brands use folded webbing on their handles, which digs into your hands, causing you to drop your sandbag. Others use rubberized handles that get slippery when wet and break down over time.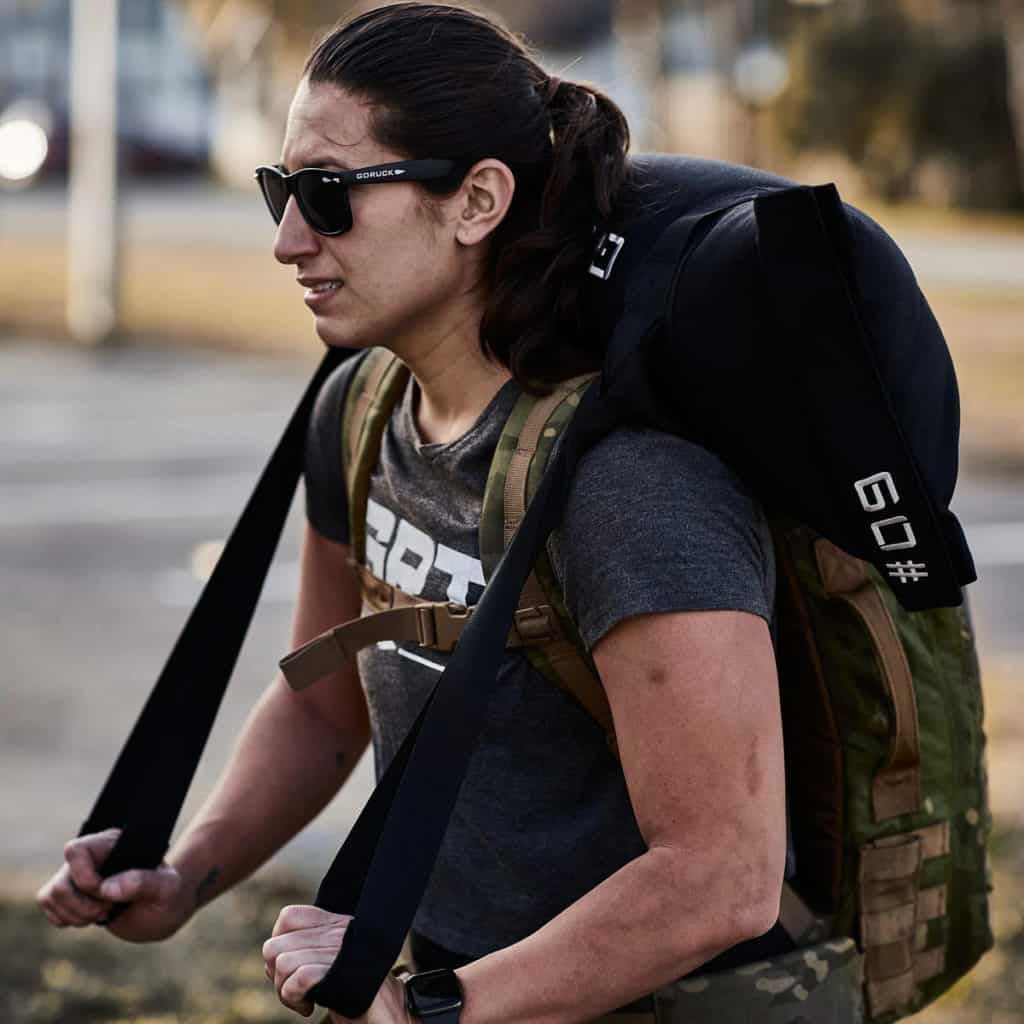 The seams of these sandbags are sewn up the middle with a French-style seam with 3x the stitches as the earlier sandbag filler bags. The seam up the middle also relieves any prior pressure points. When you throw a sandbag, and it lands, all the force of the sand pushes outwards.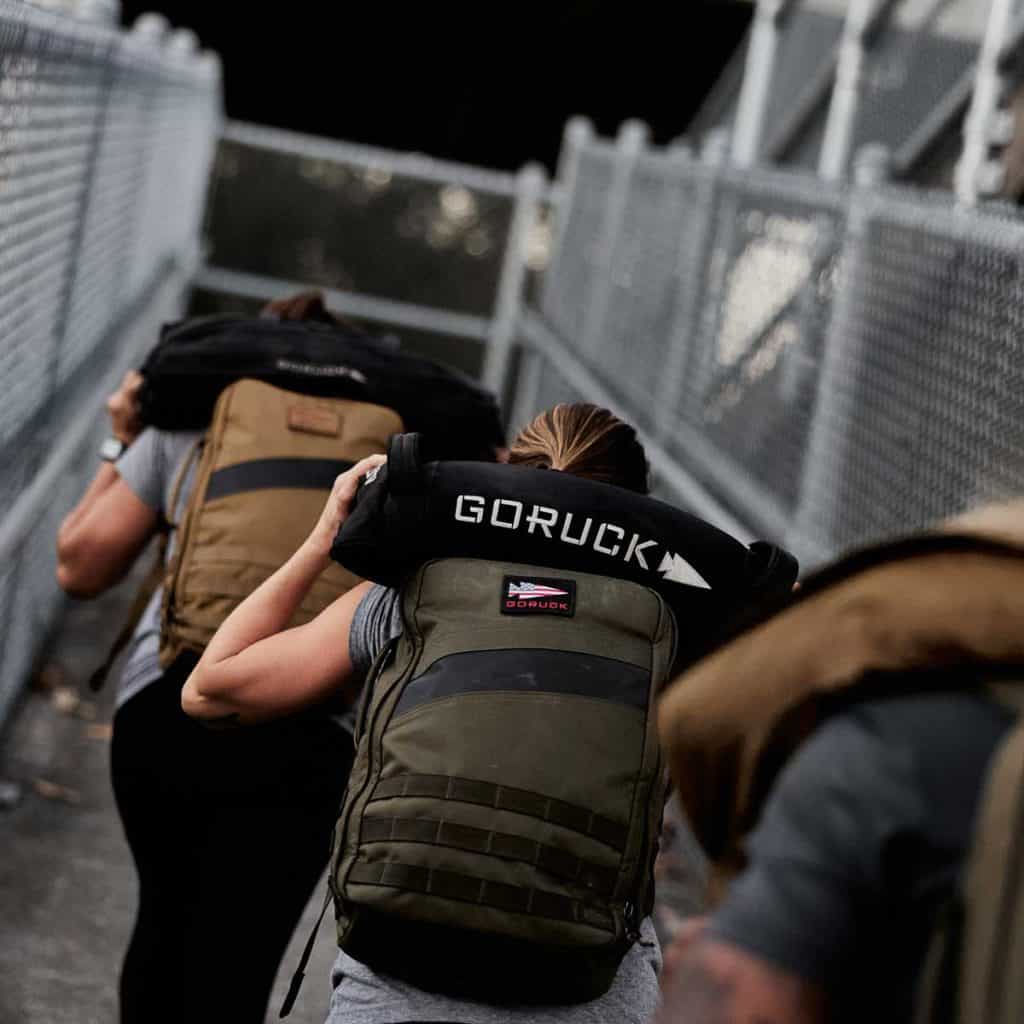 Simple Training Sandbags – In Summary
That's our close-up look at Simple Training Sandbags.
To test the power of the Simple Training Bags, they are dropped from the 45-foot office building of GORUCK, and the sandbags are still okay. They are also tested and proven to prevent sand leakage and seam failure with their triple lock Velcro closure and double pass stitching at every seam. They are also backed with the Scars Lifetime Guarantee.
Looking for more options? Check out these other great products:
Need something tougher? GORUCK also has the Sandbag 2.0 – which is tough as nails – but more expensive.
Take a look at the Best Sandbag for Home Workouts for some other ideas.
Find more innovative garage gym fitness gear from GORUCK.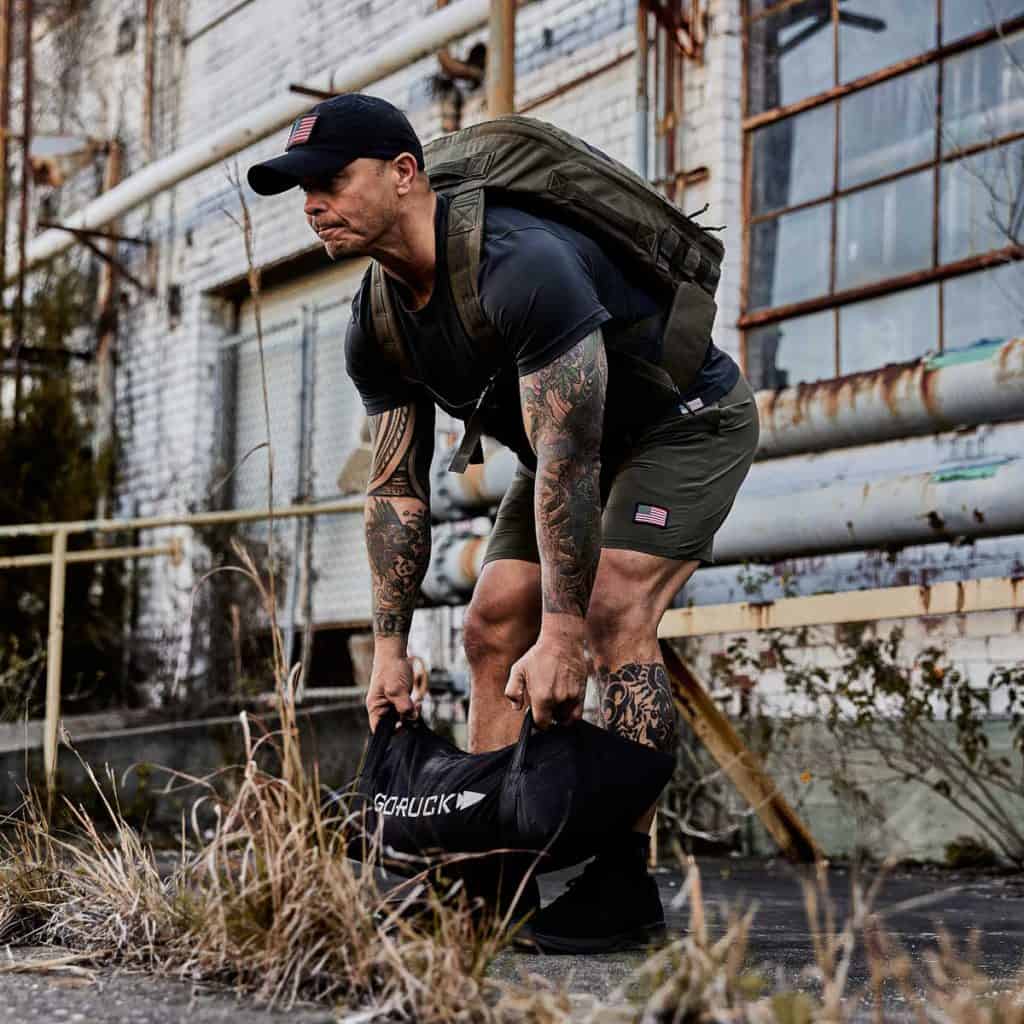 Photo Credits
Product photos on this page are property of GORUCK.
This website is not affiliated or associated with CrossFit, Inc. CrossFit is a registered trademark of CrossFit, Inc.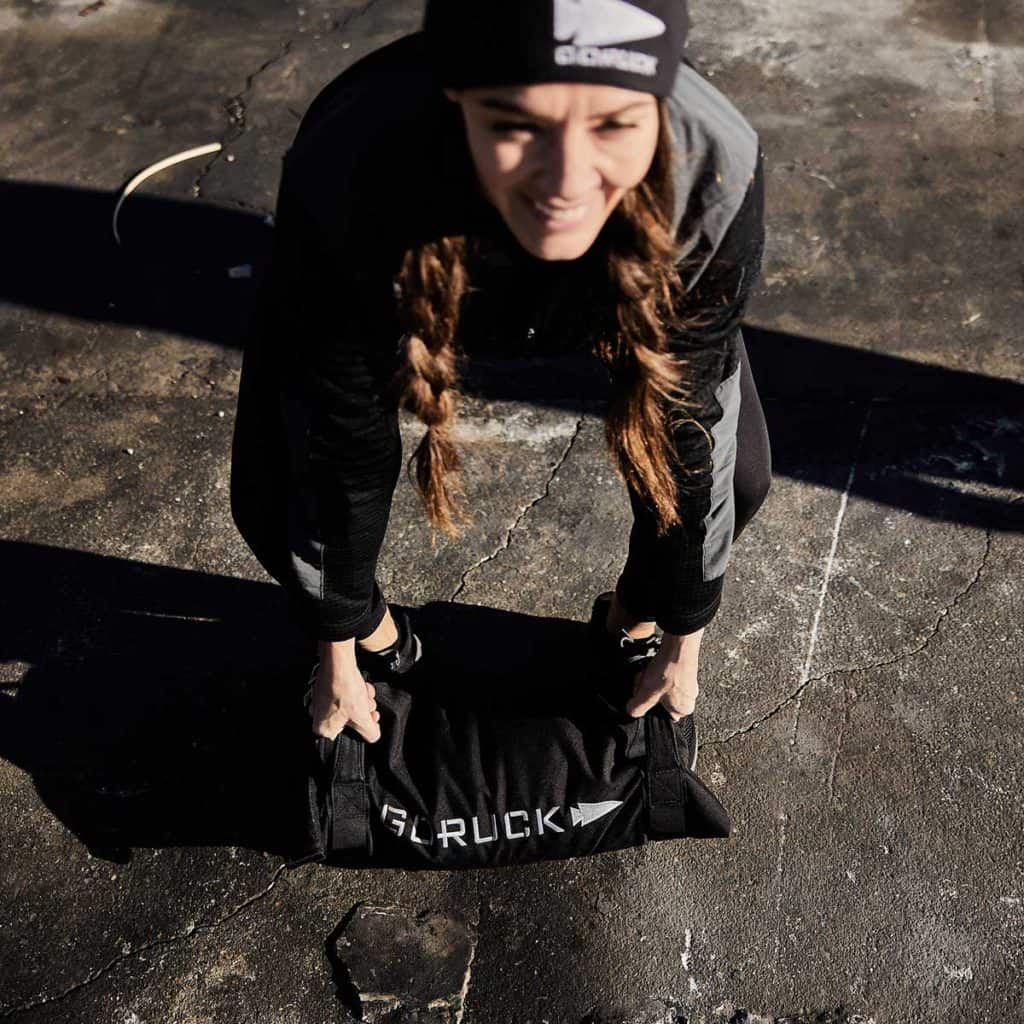 Affiliate Disclaimer
We are an affiliate of GORUCK and others that sell this training gear. If you buy clothing or other training gear after clicking the links in this article, we receive a small commission at no extra cost to you. This helps us to bring you in-depth information and content on these great training products.