Elbow or shoulder pain while doing heavy squats? You might need the Safety Squat Bar from Rep Fitness.
The Safety Squat Bar (SSB) is a functional piece of equipment used for many purposes. Whether you are a beginner or have a shoulder injury, the SSB decreases the frequency and intensity of your training and eliminates discomfort or pain experienced with a traditional barbell.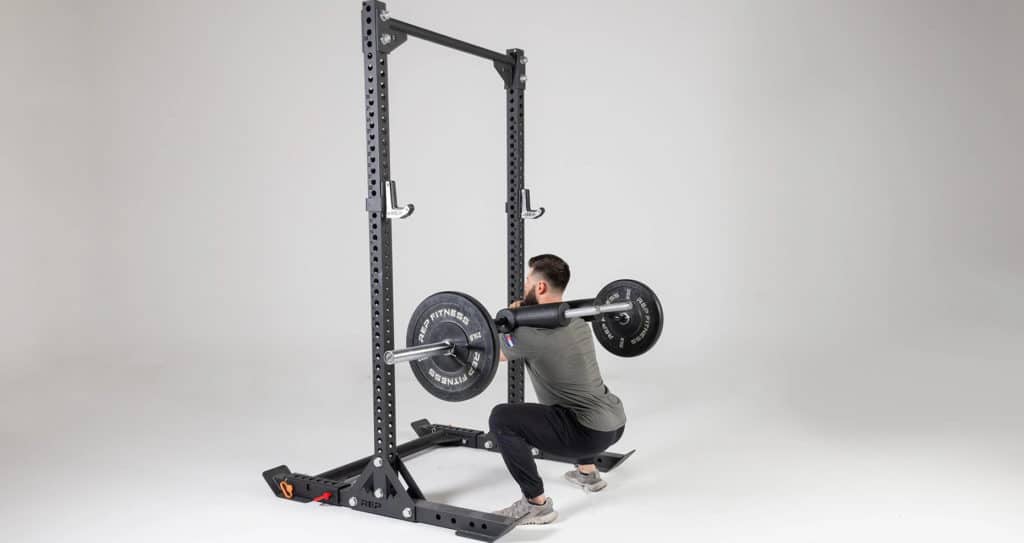 Get it now – only from Rep:
Safety Squat Bar from Rep Fitness – Overview
Extremely versatile and functional, the Safety Squat Bar from Rep Fitness is a specialty barbell that provides comfort and training variety. It is top-of-the-line and highlights sturdy, fully knurled handles that can be removed for more movement options and, ultimately, more handle possibilities. The Safety Squat Bar is a great training device for those working through injuries or with mobility restrictions.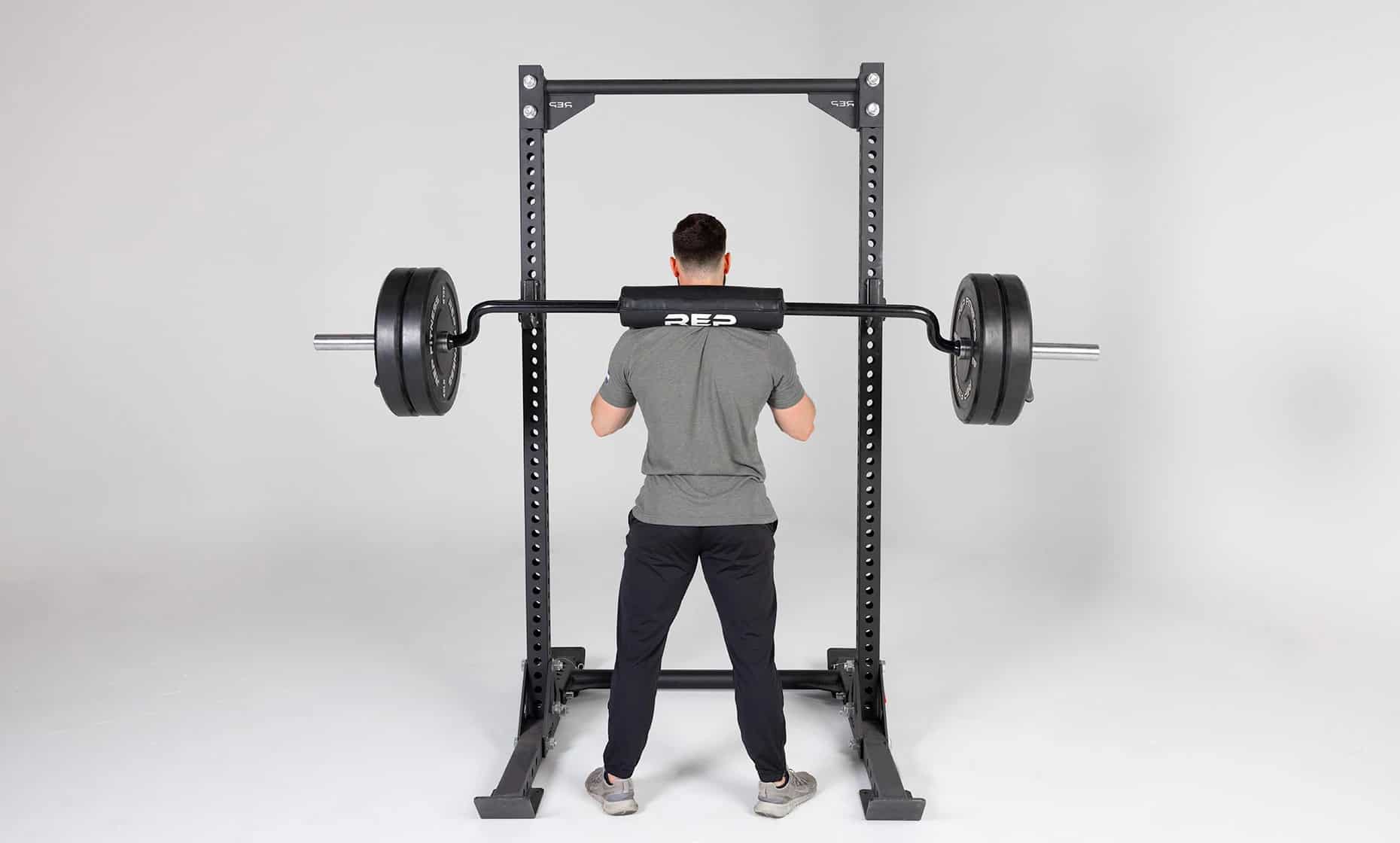 The bar's cambered ends disperse the weight more distinctly than a standard barbell, pushing you to stay upright during squats, bettering your approach, and requiring more upper back and core stabilization. The handles bring your hands in front of your body, which is more comfortable on the shoulders, elbows, and wrists. The space between the cambers (49.1") allows manageable racking, even on wider racks.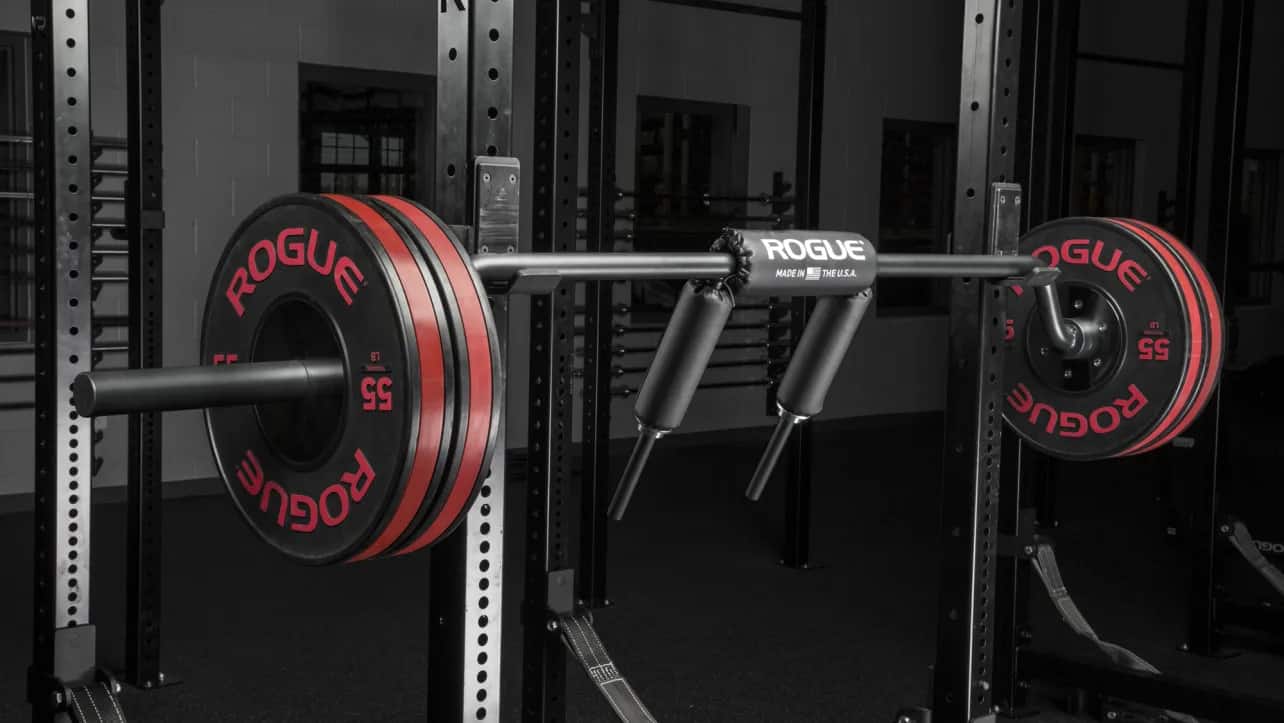 The Safety Squat Bar has a solid yet cozy, textured pad made from high-density foam surrounded by an exceptionally durable and easy to clean vinyl. This bar comes finished in a metallic black powder coat, making it both versatile and good-looking in any home or commercial gym. It is compatible with 2" Olympic-sized plates and standard barbell collars. This barbell weighs more than a regular bar (68lbs) and has a static rating of 1,500lbs.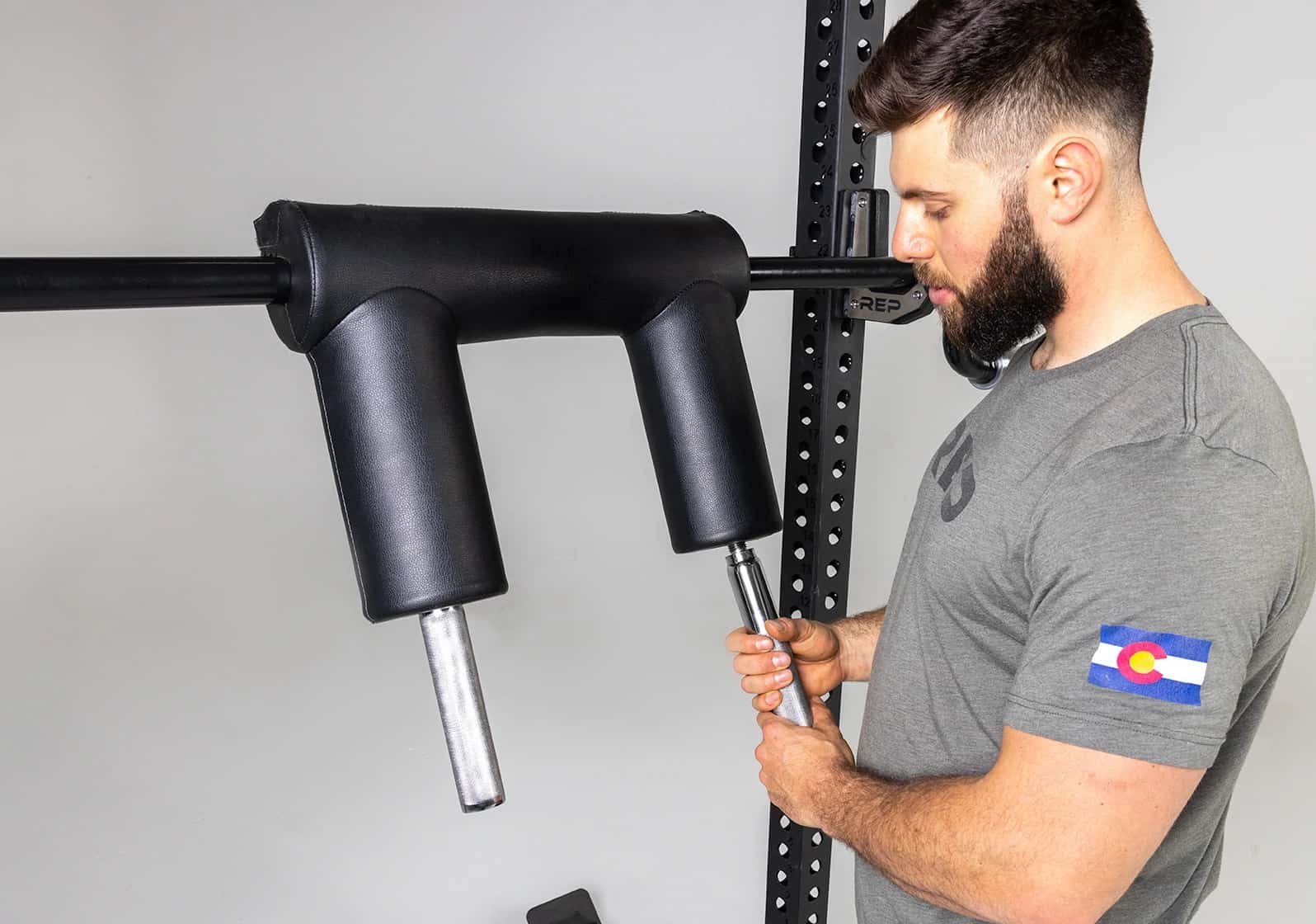 Safety Squat Bar from Rep Fitness – In Summary
That's our close-up look at the Safety Squat Bar from Rep Fitness.
The Rep Fitness Safety Squat Bar is designed to be rackable on the standard 47" width of Rep's racks, as well as racks with up to a 49" width. It will sit flush and secure and not rock your j-cups. There is a limited lifetime warranty for the bar and a 1-year warranty for the pad.
Looking for more options? Check out these other great products:
Now that you've got the bar picked out -get some bumper plates to go with it.
These Animal Print Bumper Plates from Rep are a wild style.
But, they also have regular Rep Fitness Bumper Plates for Olympic Barbell Lifting
More Oly lifting equipment from Rep Fitness.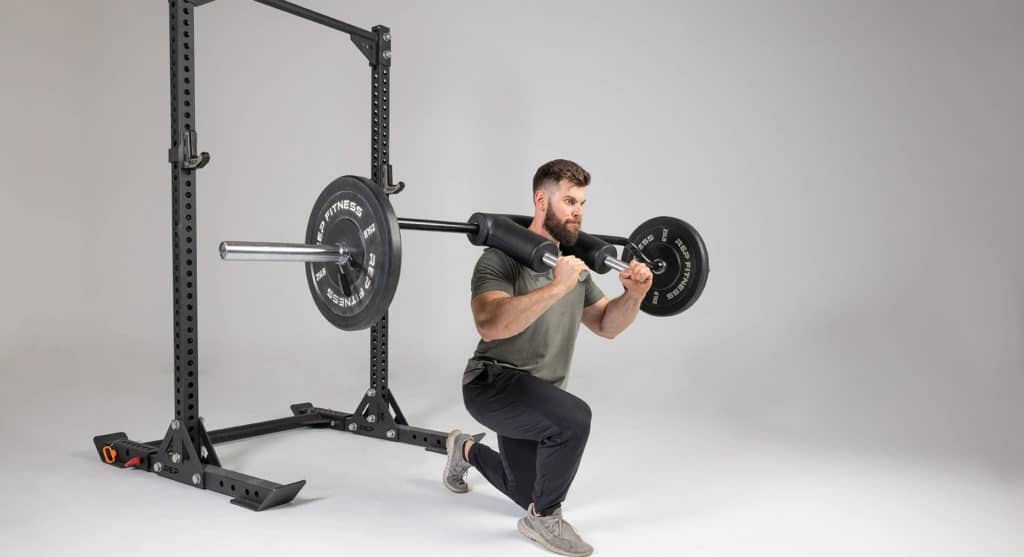 Photo Credits
Product photos on this page are property of Rep Fitness.
This website is not affiliated or associated with CrossFit, Inc. CrossFit is a registered trademark of CrossFit, Inc.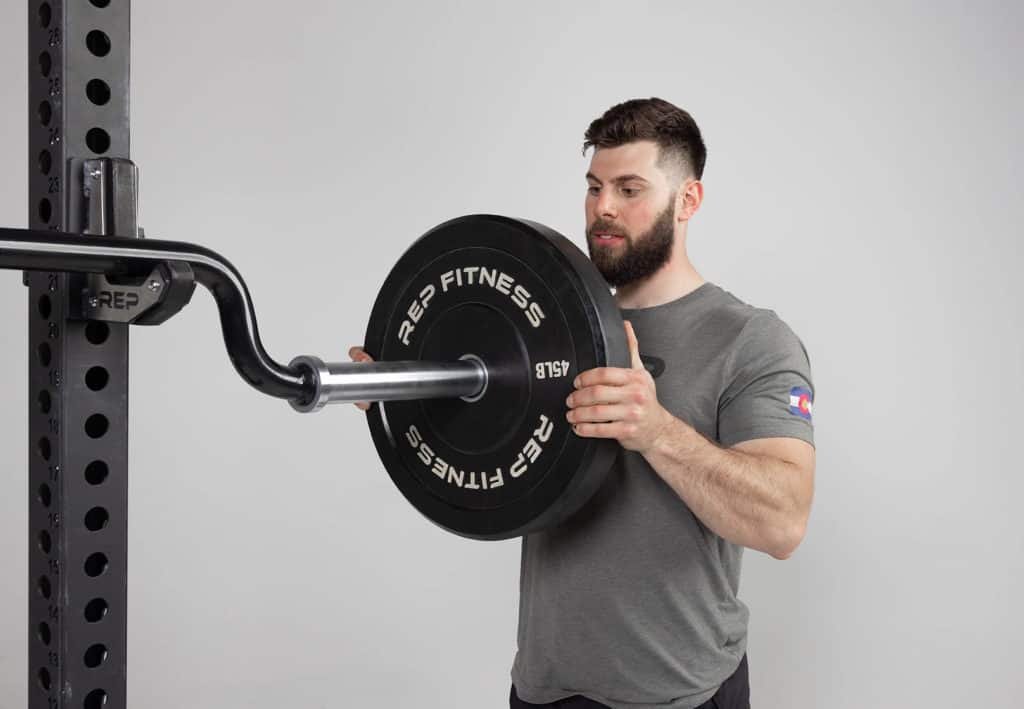 Affiliate Disclaimer
We are an affiliate of Rep Fitness and others that sell this training gear. If you buy clothing or other training gear after clicking the links in this article, we receive a small commission at no extra cost to you. This helps us to bring you in-depth information and content on these great training products.