Get some wild style for your home gym or garage gym with the new Animal Print Bumper Plates.
These bumper plates from Rep Fitness have a weighted steel center wrapped in a thick, solid rubber coating. They are ideal for training that requires dropping the plates from overhead or shoulder height, such as cross-training, Olympic weightlifting, and HIIT exercises. Bumper plates are generally more silent than metal plates and are made not to damage your bar, floor, and surroundings when dropped.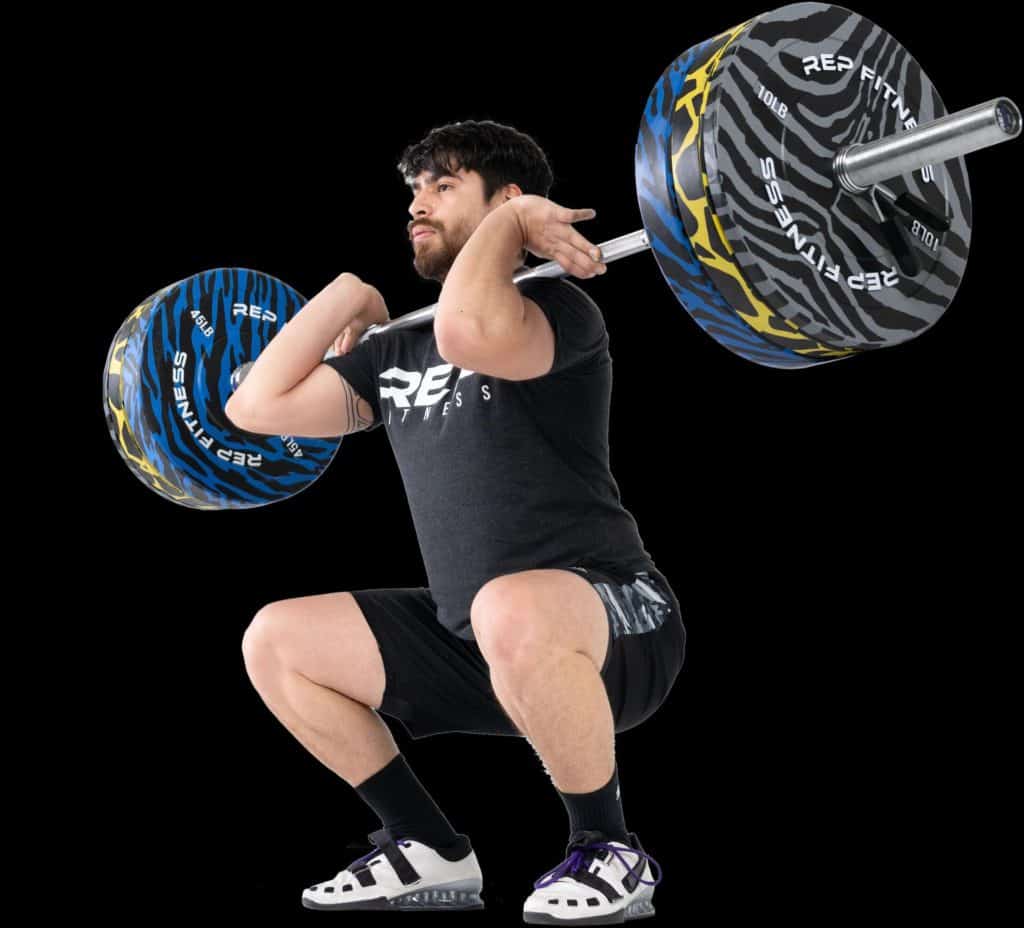 Pre-Order now – only from Rep:
Animal Print Bumper Plates – Overview
Nature lovers will love these bumper plates with different prints like giraffe, zebra, snake, tiger, and leopard. They all fit on standard 2″ Olympic-style barbells, and you can mix and match the patterns. These bumpers are exceptionally durable and superior, with a hooked steel insert. The 10lb plates are thicker than standard 10s to improve durability and prevent warping.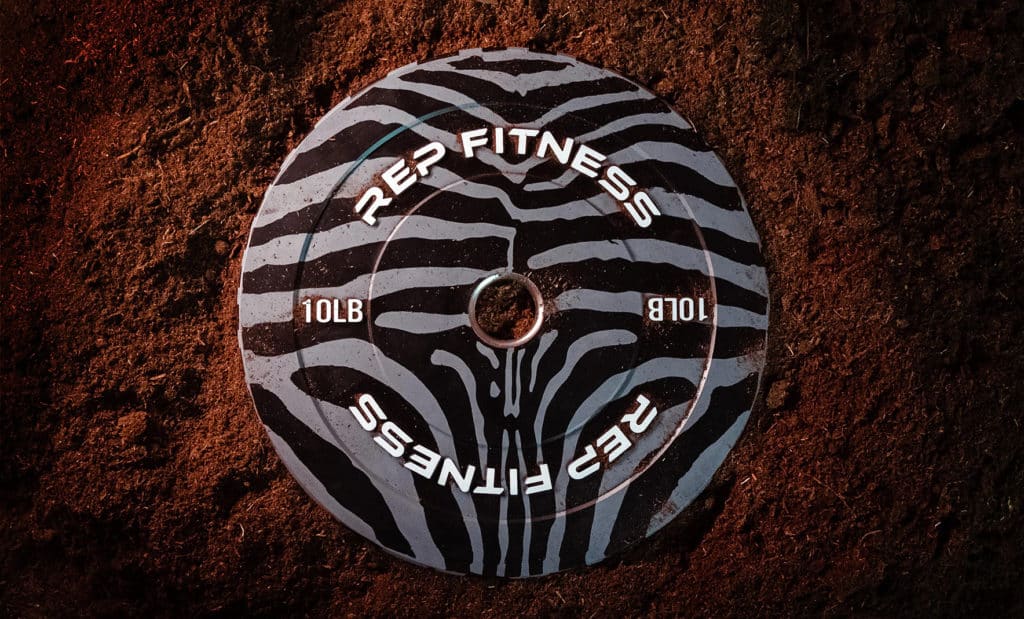 All plates have a 1% tolerance, so they're remarkably accurate. These animal print bumper plates have a low bounce with a thinner profile, so there is more control over the barbell when it hits the ground. The whole package comes with a pair of 10lb, 25lb, 35lb, 45lb, and 55lb plates. All the bumper plates have a 2" Olympic-standard inner diameter and will fit 2" Olympic-sleeved barbells.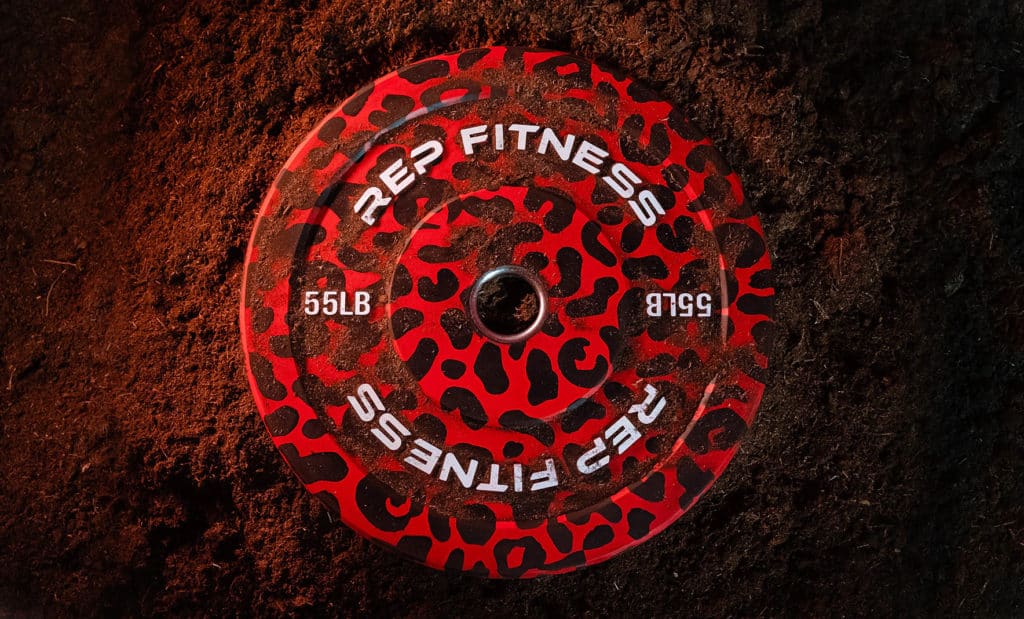 The animal pattern on these plates is due to the configuration of the mold during production and not applied after production. The 10lb plates have a six-month home use/six-month commercial use warranty, while the 25-55lb plates have a three-year home use/one-year commercial use warranty. Warranty is void if these plates are mixed with Hi-Temp Bumpers.
Animal Print Bumper Plates – In Summary
That's our close-up look at Animal Print Bumper Plates.
You can start pre-ordering your weight or the complete set with free shipping that begins in the week of 5/16/2022. Bumper plates from Rep Fitness are versatile, durable, and unique and are used by novices and professionals because of their safety practicality.
Looking for more options? Check out these other great products:
Doing regular bodybuilding style lifting? Iron Plates from Rep Fitness are a good option. They make more noise, but they are much cheaper.
Rep also has other Bumper Plates for Olympic Barbell Lifting.
Find more garage gym gear from Rep Fitness.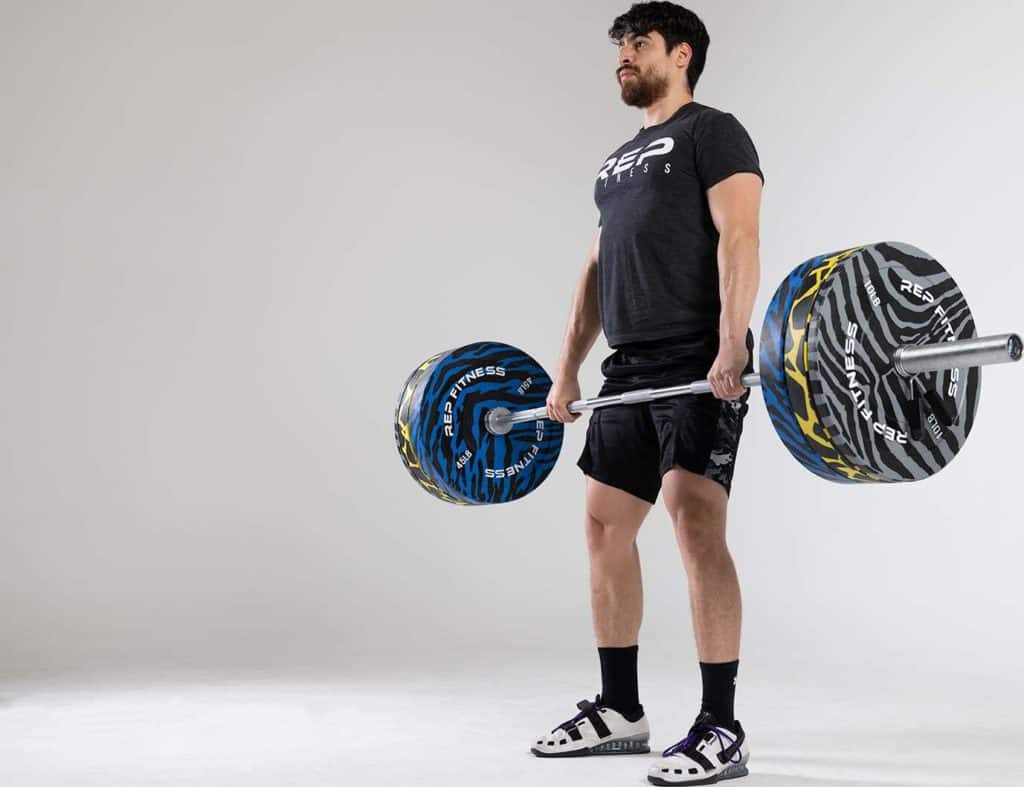 Photo Credits
Product photos on this page are property of Rep Fitness.
This website is not affiliated or associated with CrossFit, Inc. CrossFit is a registered trademark of CrossFit, Inc.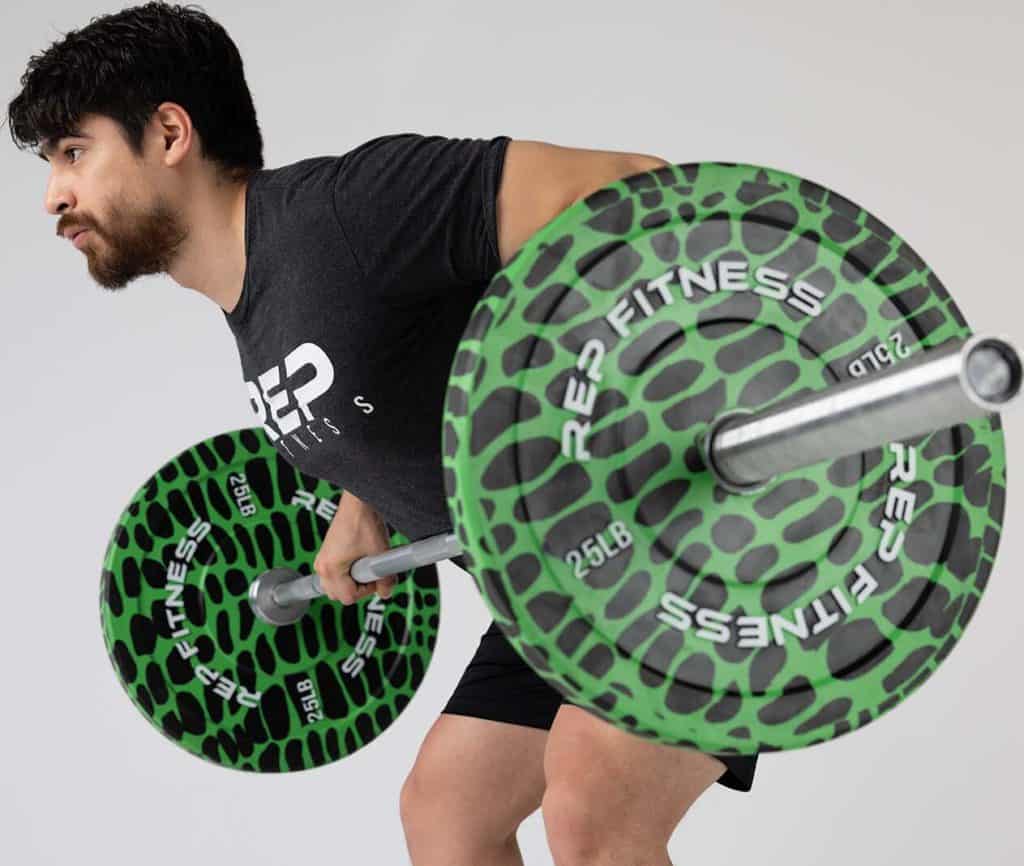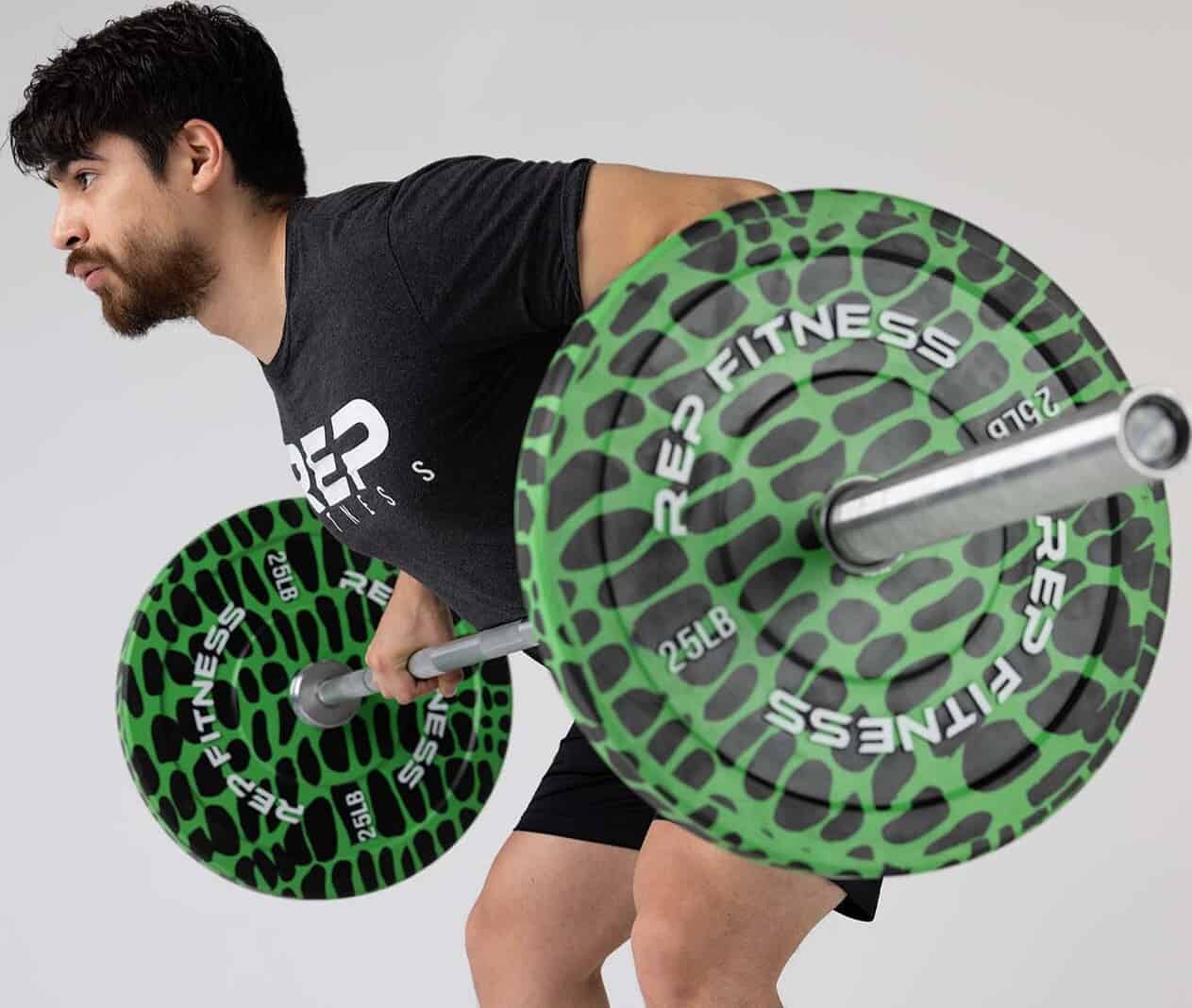 Affiliate Disclaimer
We are an affiliate of Rep Fitness and others that sell this training gear. If you buy clothing or other training gear after clicking the links in this article, we receive a small commission at no extra cost to you. This helps us to bring you in-depth information and content on these great training products.