Rogue has released the 3rd version of the
Echo Bike
. Grab one while they last!
Here's even more ideas for Christmas Gifts and Stocking Stuffers from Rogue Fitness.
You probably have at least one or two fitness enthusiast friends or relatives in your life, and this Christmas, you no longer have to think hard about what to give them. We list down different fitness gift ideas that you can give them this holiday season.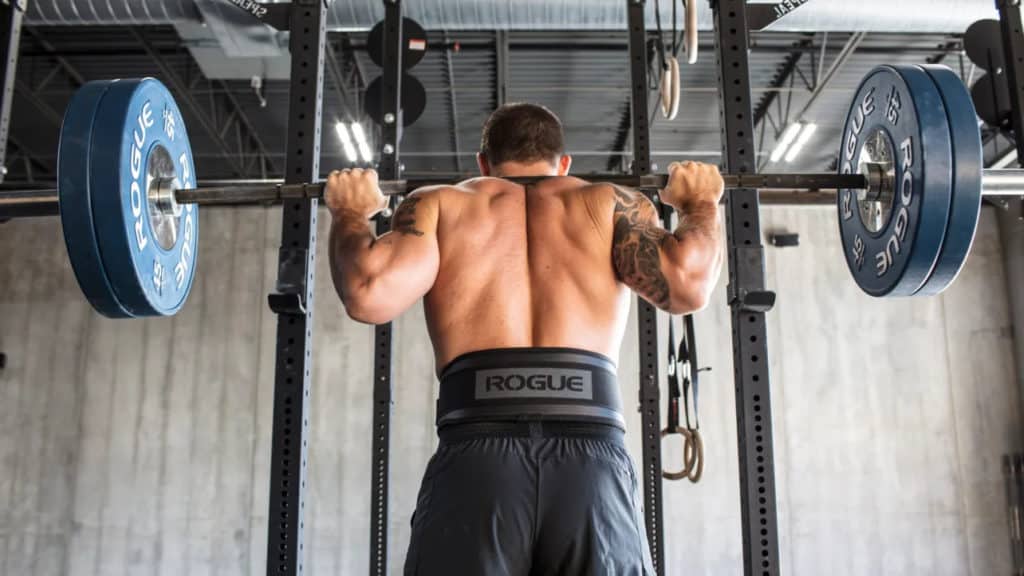 Here are some of the items we are going to look at:
Rogue Christmas Gift Ideas Part 2 – Overview
Whether your friends and loved ones love to hit the gym, trails, tracks, or even the Olympics, these Christmas gift ideas are perfect for their active lifestyle. These are very useful and practical gear and items that they can really use and will remind them of your thoughtfulness.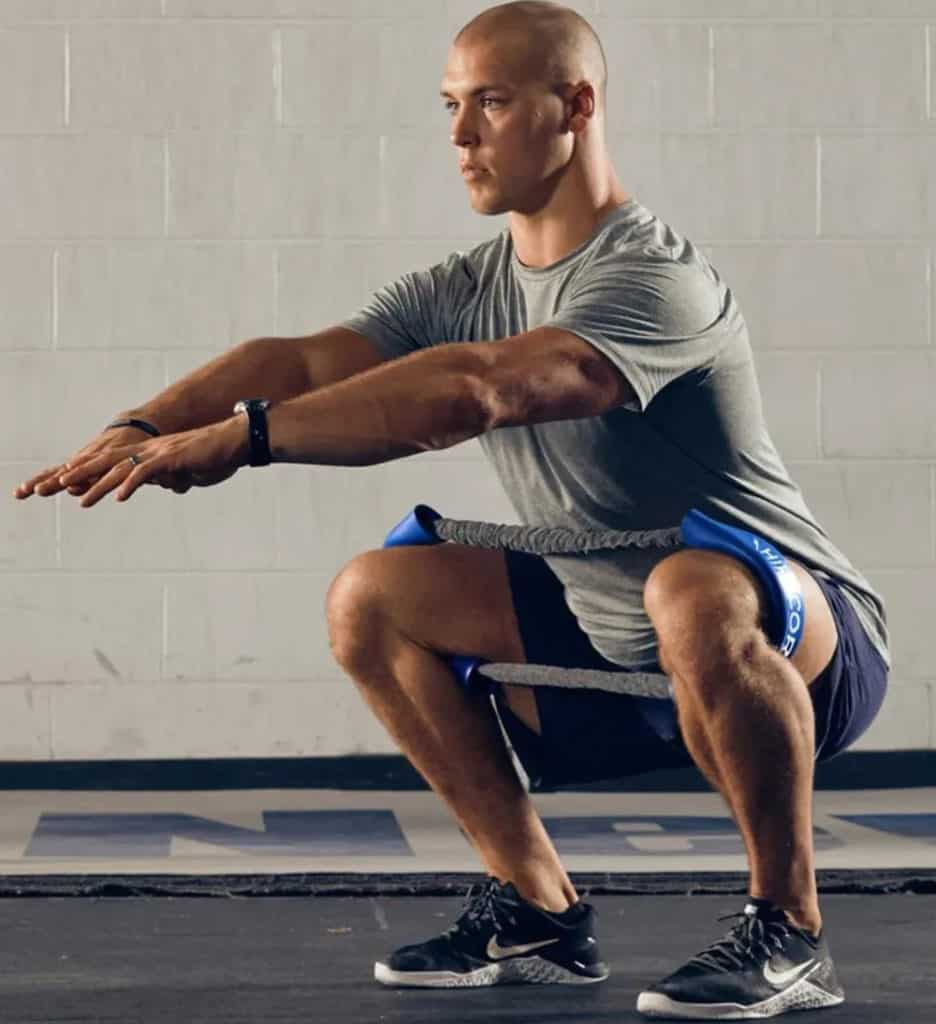 They are from Rogue Fitness — the top manufacturer of strength and conditioning equipment, including barbells, power racks, sleds, and accessories. For Christmas gift ideas, we gathered different accessories and gear from Crew socks and t-shirts to lifting belts and portable grip, ranging from $14 to $70.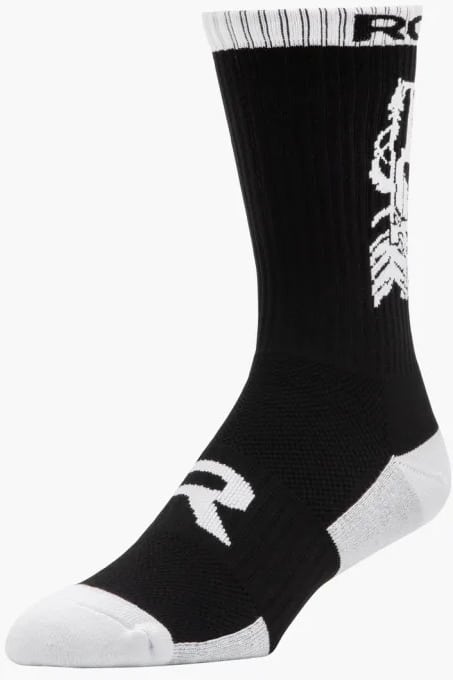 Toomey USA Nylon Lifting Belt
The Toomey USA Nylon Lifting Belt is an exclusive Toomey Edition co-developed with the 5x CrossFit Games Champion herself, Tia-Clair Toomey. It is created in the USA and highlights a 0.25" thick foam frame, a ripstop exterior with antimicrobial liner, and a smooth-adjusting buckle + roller that is counterbalanced from the lifter's centerline, decreasing the danger of catching the bar on the buckle during the snatch or the clean & jerk.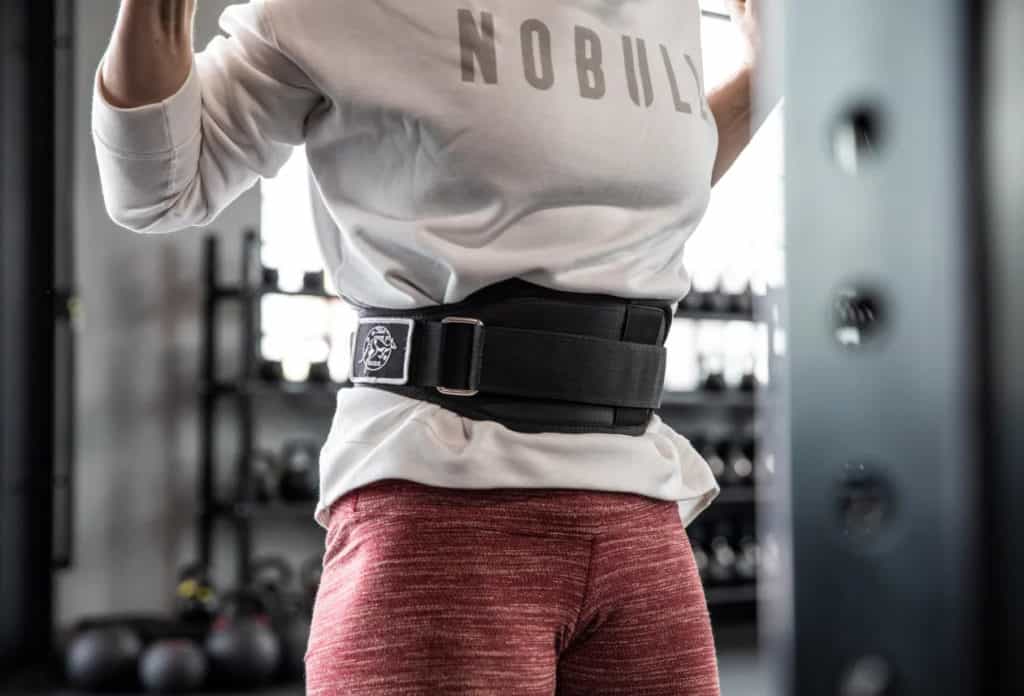 The lifting belt is available in a broad range of sizes, and the design incorporates many distinctive qualities that Tia thinks are genuine difference makers for both comfort and performance. The belt's tapered design provides ample space to push against, while the back panel is reinforced with a 1.28mm thick insert for additional support.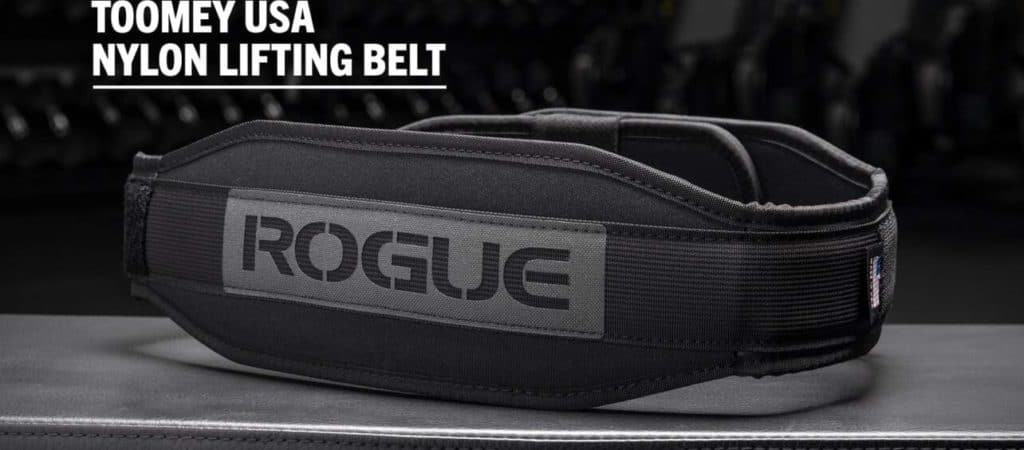 Rogue 3MM Knee Sleeve – Pair
The 3MM Knee Sleeve – Pair is American-made, and Rogue is proud to offer it to athletes, weightlifters, and powerlifters. It is available in a 3MM thick SBR/Neoprene blend construction for solid but comfortable support. They can also be selected in sizes from XS to XL and are sold separately in 5MM and 7MM thick versions.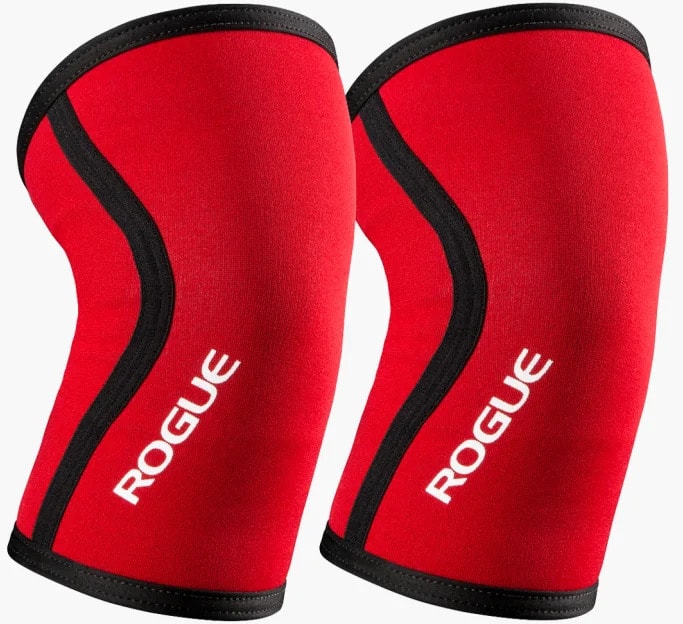 The contoured seams and flexible compression material employed in this creation ease knee strain and discomfort during and after a workout without confining your range of motion. Rogue Knee Sleeves are sold in pairs and are available here in red with Rogue branding in white.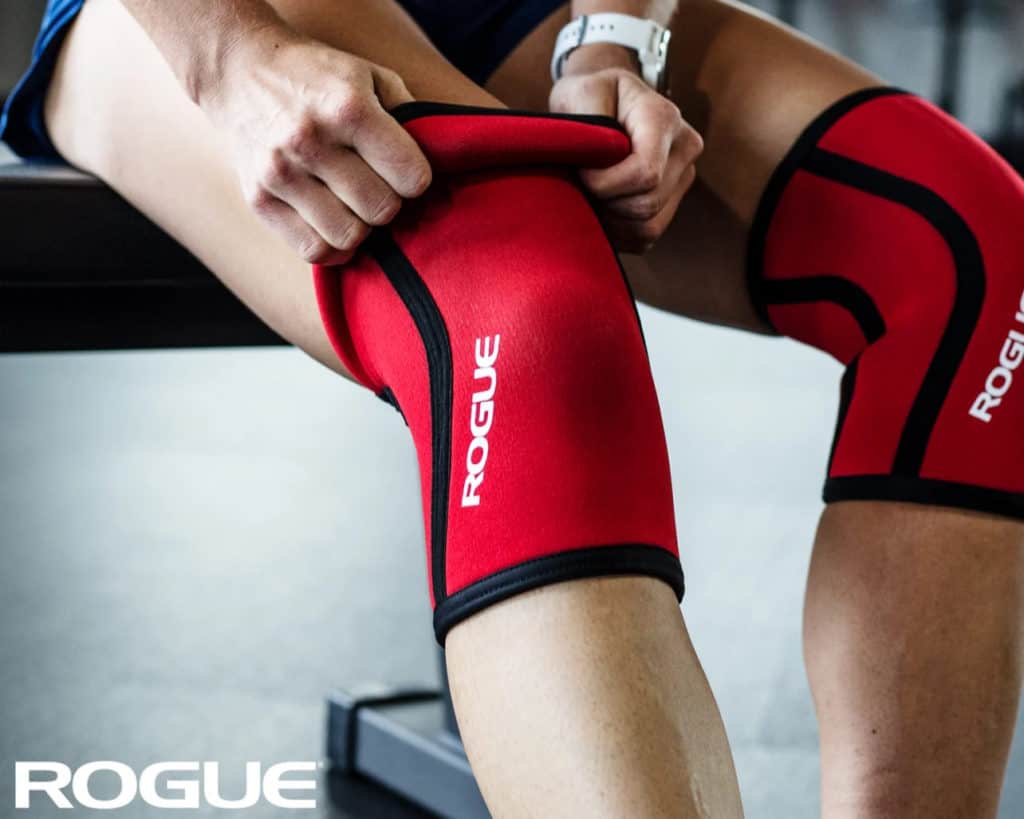 Crossover Symmetry Hip & Core System
The Crossover Symmetry Hip & Core System is made by the Crossover Symmetry Shoulder System developers. The Hip & Core Band is a new breed of a looped resistance band that presents durability and convenience with wipe-clean comfort for years of valuable service.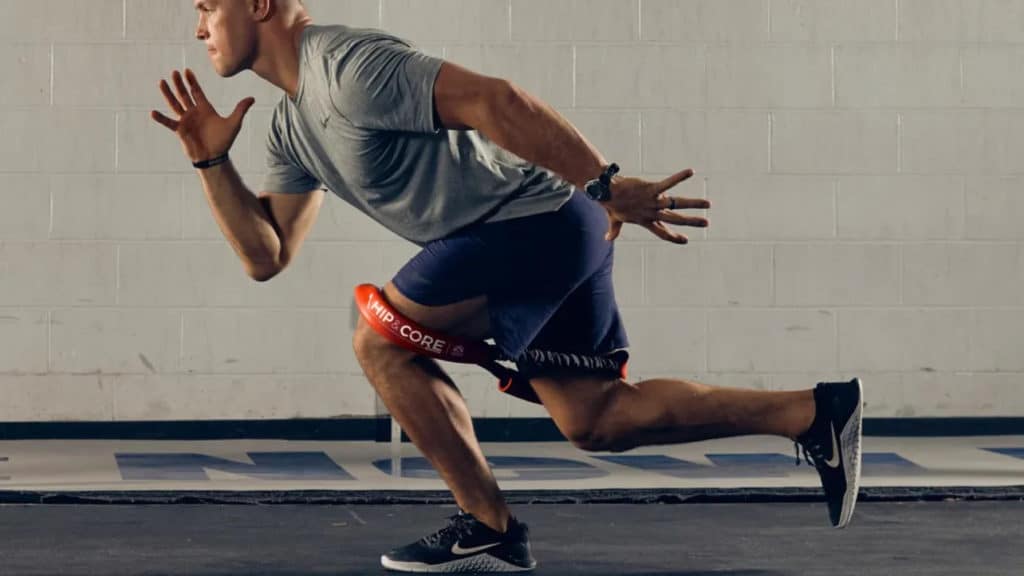 The Crossover Symmetry Hip & Core System is a medically-designed kit and program mainly intended to strengthen the body's vital, centralized muscle groups. It contains the patent-pending Hip & Core Band resistance band (available in three resistance levels), an exclusive exercise chart, a training guide PDF, and access to the CS's online Training Zone, with practical how-to videos and in-depth instructions.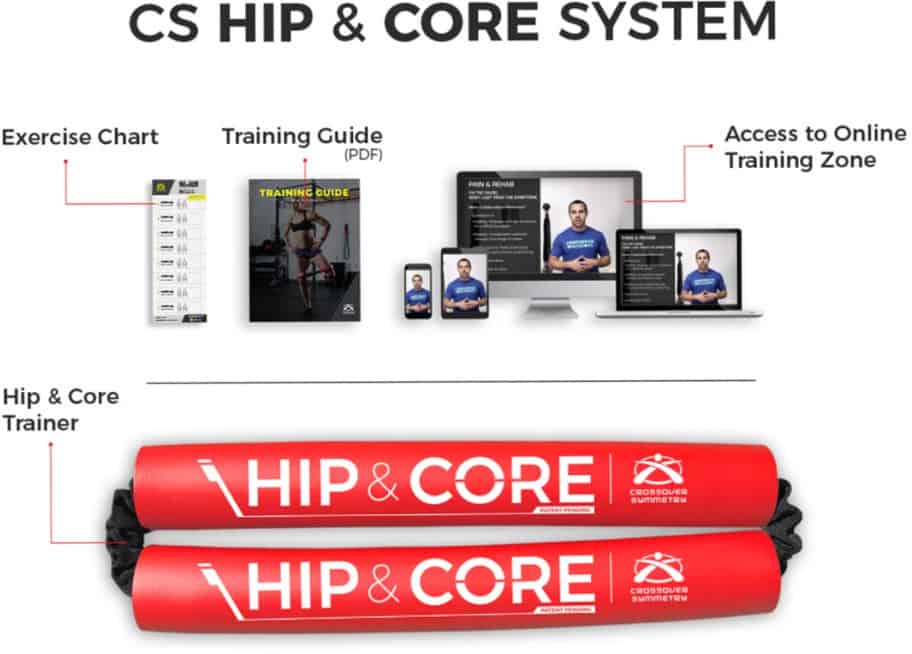 Rogue Women's Never Forgotten Shirt
The "Never Forgotten" tee is made in the USA and available in an athletic women's cut with a soft tri-blend construction. The Rogue logo is printed across the chest, and a striking Never Forgotten soldier emblem is incorporated on the back. The tee is created to commemorate our military veterans and their immense sacrifices.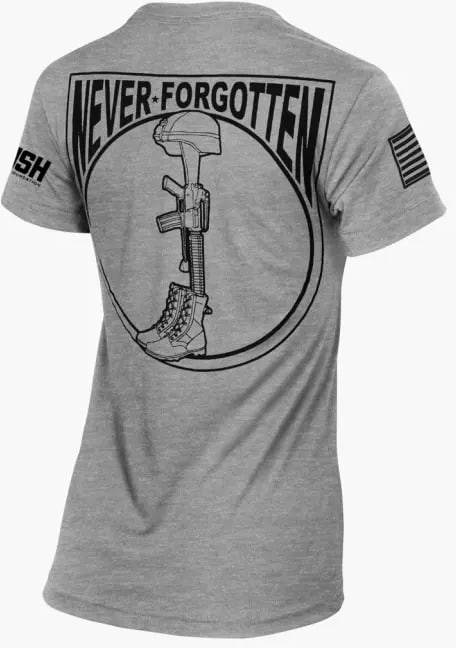 Proceeds from the sale of these shirts have already grown well over $400,000 for the Iraq & Afghanistan Veterans of America (IAVA), and future sales will support another great veterans charity, the Big Fish Foundation. Big Fish is devoted to helping veterans transition to civilian life by providing them a renewed connection to the basic principles of service.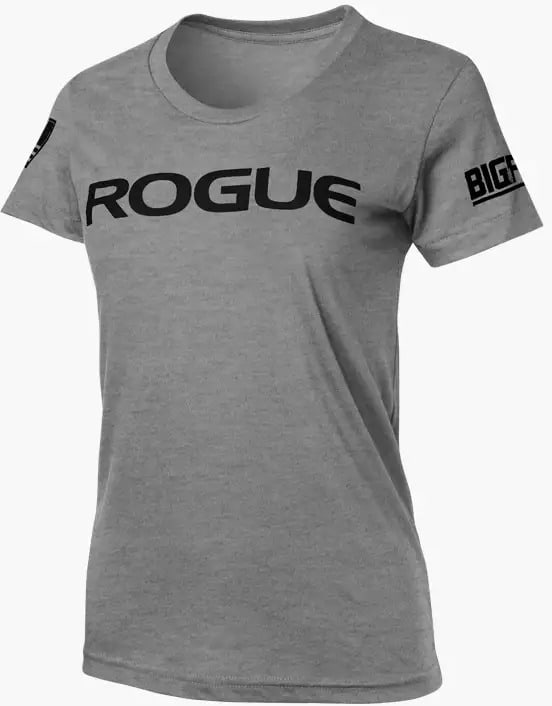 Kettle Gryp®
Kettle Gryp is a portable grip accessory tool that quickly changes any standard dumbbell (up to 55LB) into a functioning kettlebell. Developed and manufactured in San Diego, California, the Kettle Gryp is the straightforward solution if you want to save money and space in a home gym or keep your strength training regimen.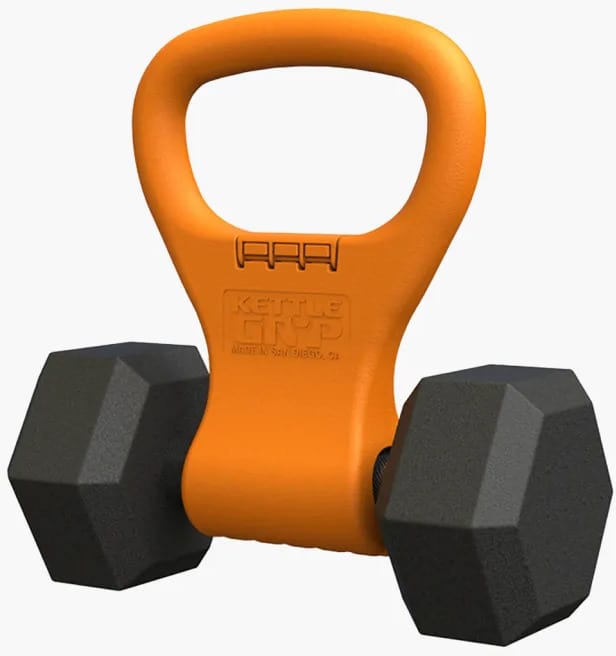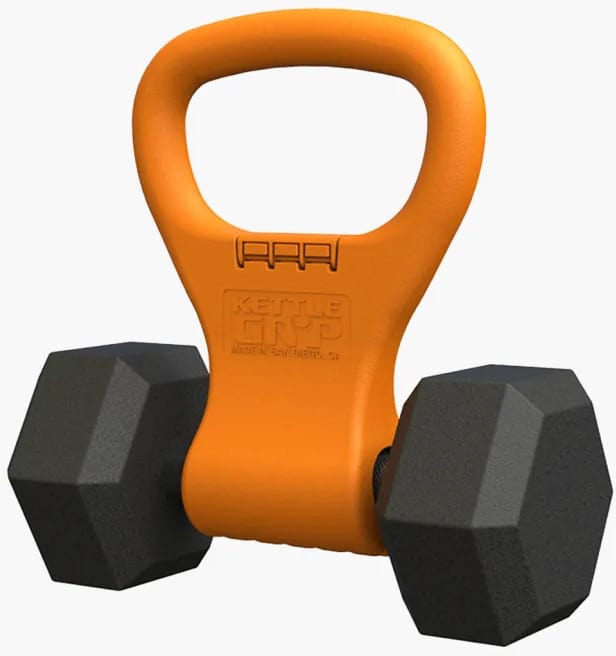 The kettle Gryp won't significantly affect the weight or feel of the dumbbell because it's only one pound. It is created from impact-resistant ABS plastic (Acrylonitrile Butadiene Styrene), with quality molded urethane foam inserts and stainless steel hardware. The design allows effortless attachment and detachment from one dumbbell to another, making the grip adjustable for numerous athletes.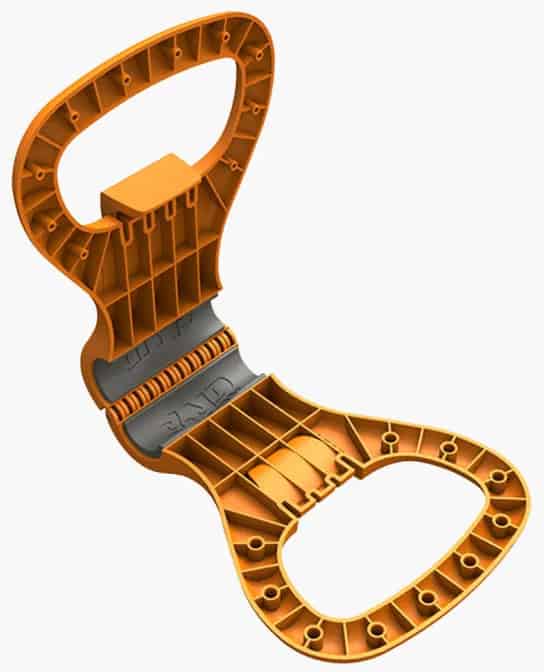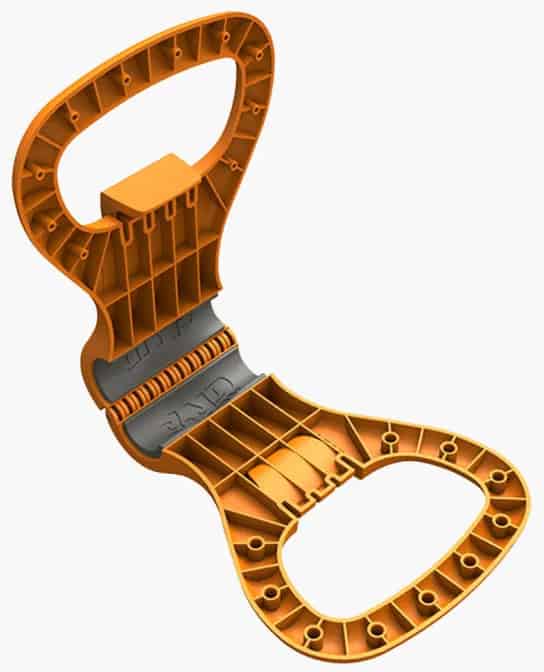 Rogue Operator Hat
The Rogue Operator Hat is an adjustable snapback baseball cap, one size fits all, that integrates a velcro front panel for adding a 3×2″ patch. It comes in Orange / Black-1, and you can easily customize it with any of standard Rogue patches or one of your own.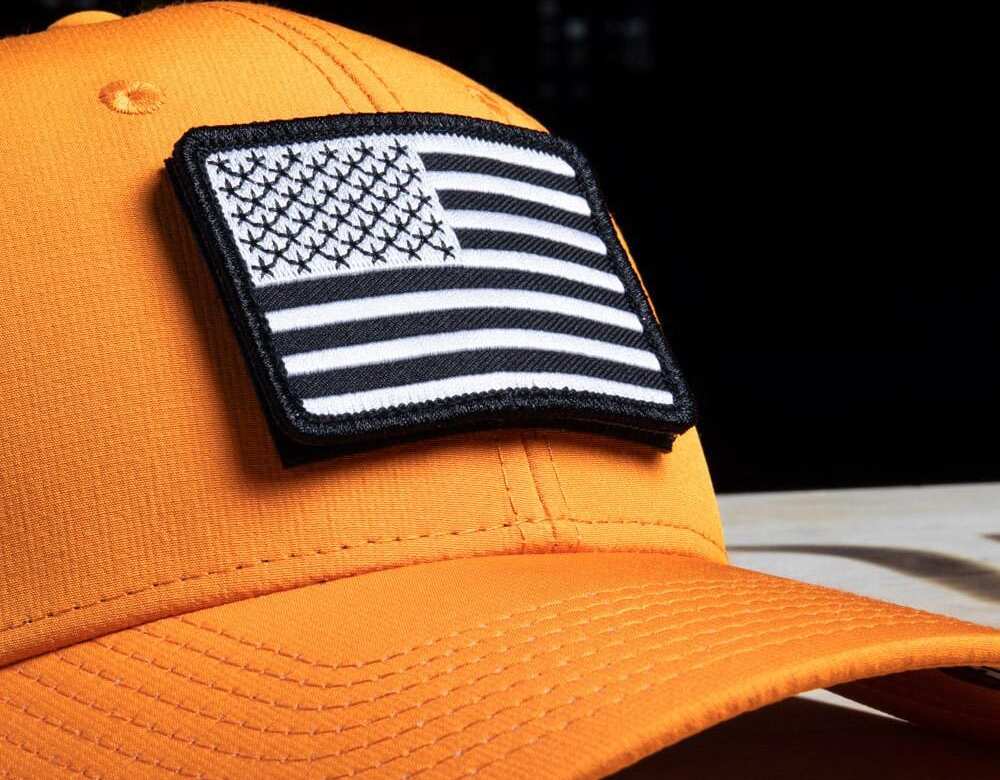 You can just swap out your patch if you want a different look. It uses quality material and is an excellent workout hat with a perfect size that fits comfortably.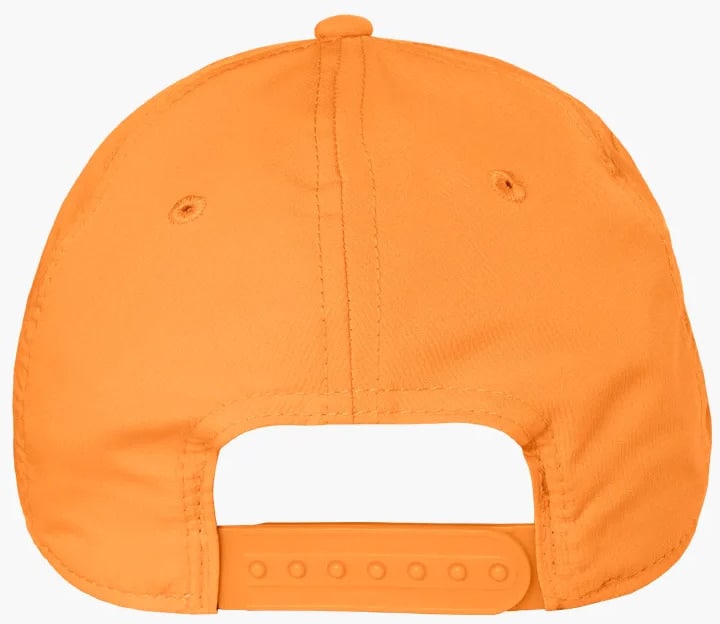 Rogue Benchmade Griptilian
Made by Benchmade, the Rogue Benchmade Griptilian is laser-cut, CNC-machined, and hand-assembled blade. Benchmade is one of the greatest names in quality tactical and survival knives for more than 25 years. The Griptilian contains Benchmade's patented Axis® locking mechanism (manual-opening) and a 16mm thick nylon handle with a grip-friendly finish.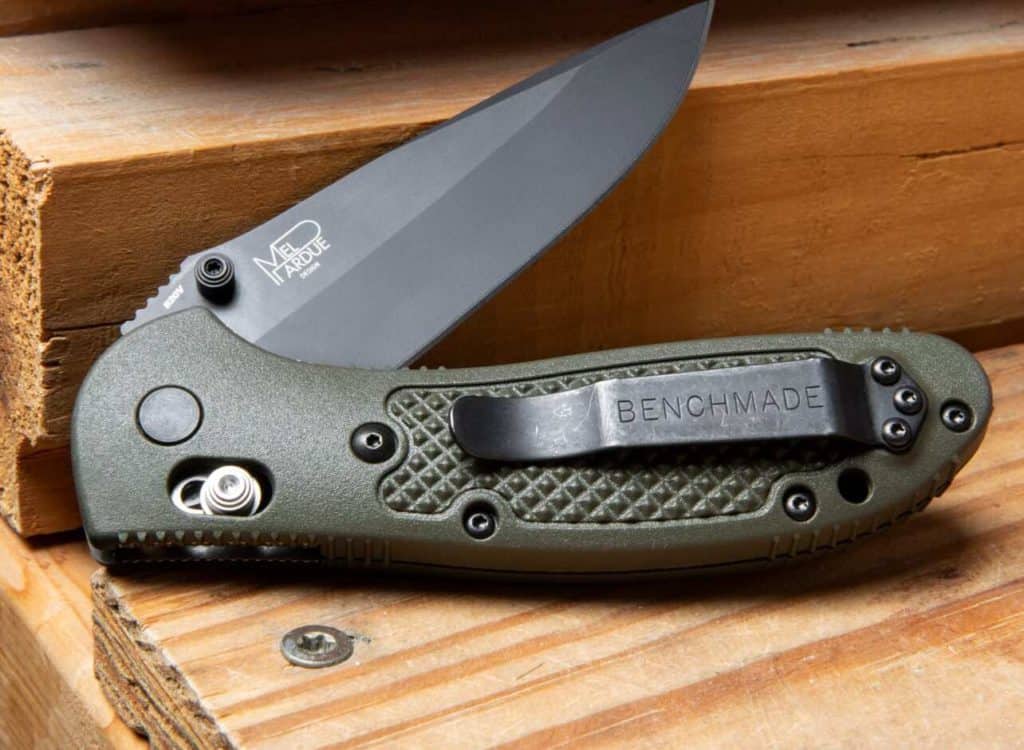 The 3.88 oz drop-point blade is constructed from premium-grade stainless steel with a uniform carbide distribution and precision-machined edge. It is corrosion-resistant and remarkably versatile, making it equally useful for tactical, outdoors, or everyday household use.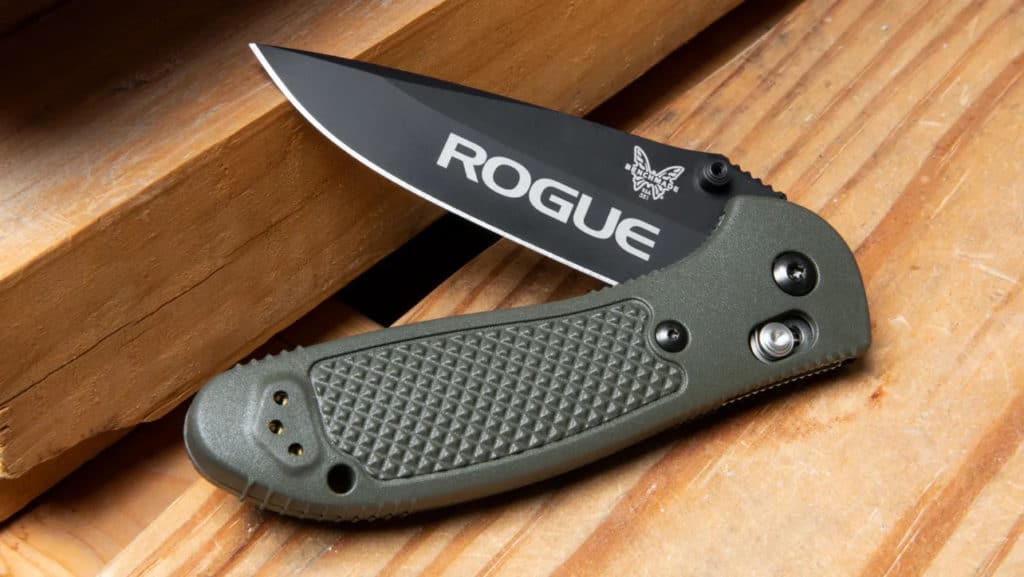 Rogue Cuffed Beanie
One-size-fits-all, the Rogue Cuffed Beanie is made in the USA from soft, quality acrylic yarn, delivering warmth during winter or an easy-going style all the time.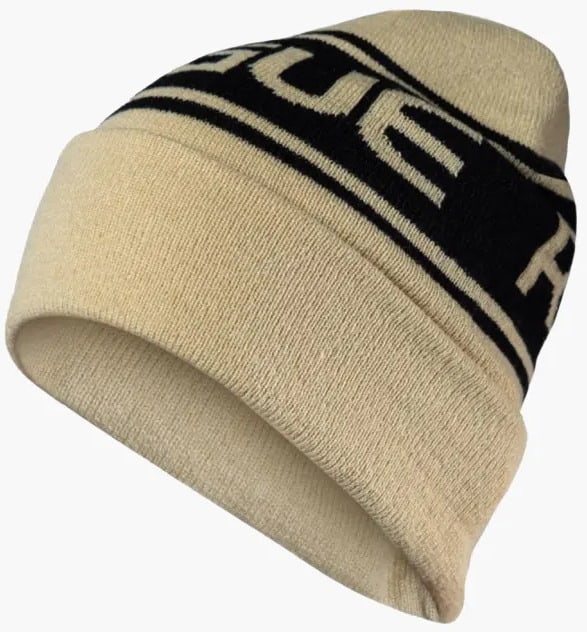 This traditional knit cap includes the exclusive Rogue logo design above the cuff. The cuff around the side provides double protection to your ears and forehead.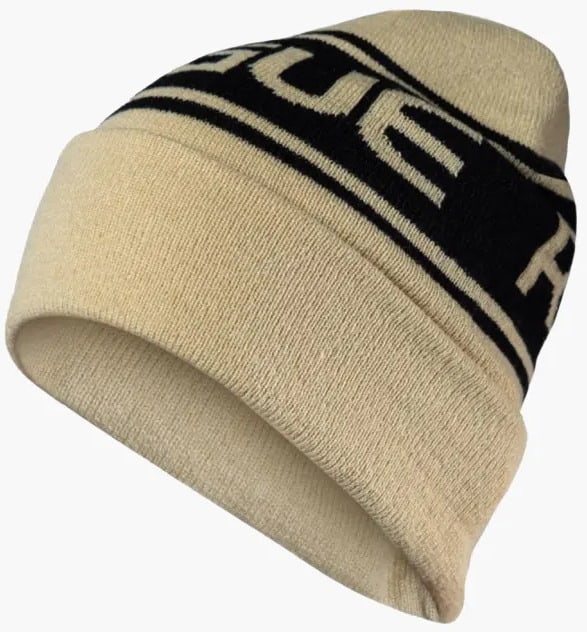 Good Dudes Coffee – The Washington
Good Dudes Coffee produces only the freshest, top-quality whole beans shipped in uncomplicated, seal-shut 12 oz. packs. It was founded by CrossFit legends Josh Bridges, Rich Froning, and Dan Bailey.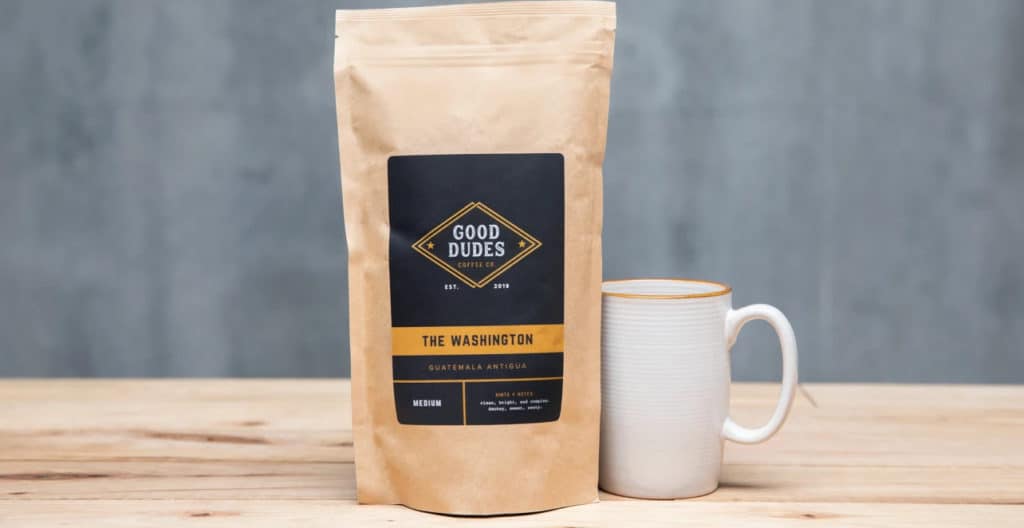 The Washington is a medium, whole-bodied roast with rich flavor, delicate smokiness, and a sweetness typical to the Bourbon variety. According to the Good Dudes, this option also has a spicy acidity and zestiness often associated with high-grown Antigua coffees.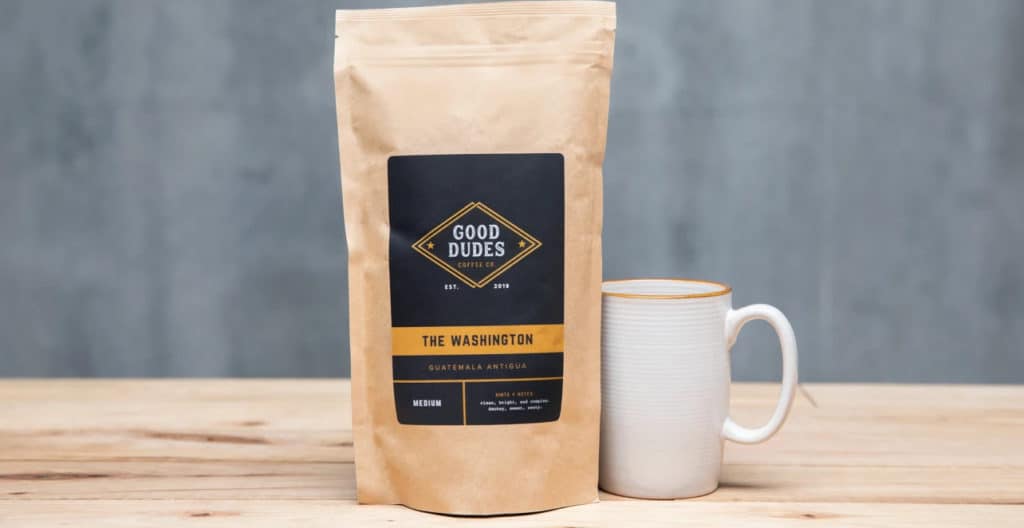 Tia-Clair Toomey Socks
Inspired by the reigning 5x Fittest Woman on Earth, the Rogue's official Tia-Clair Toomey athletic socks highlight an exclusive black-and-white design with Rogue branding and a TCT symbol down the size of the sock. The contoured comfort also makes these socks excellent for gym and casual lounging wear.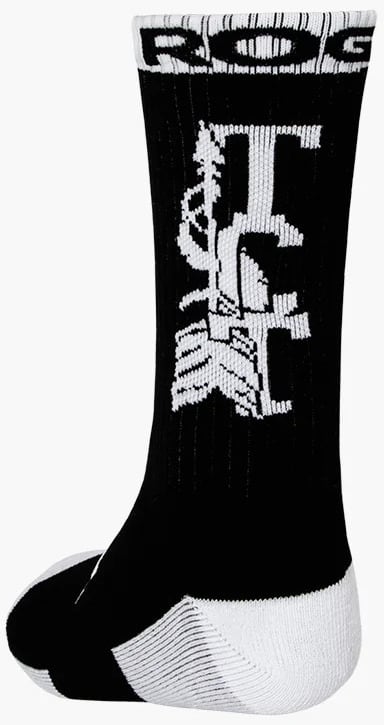 These socks are made by the pros at Skyline Socks of Seattle, WA, and are available in a long-lasting and breathable crew style; one size fits most. The fortified heel, arch, and toe are created from a special stretch fabric, delivering extended support with less wear and tear over time.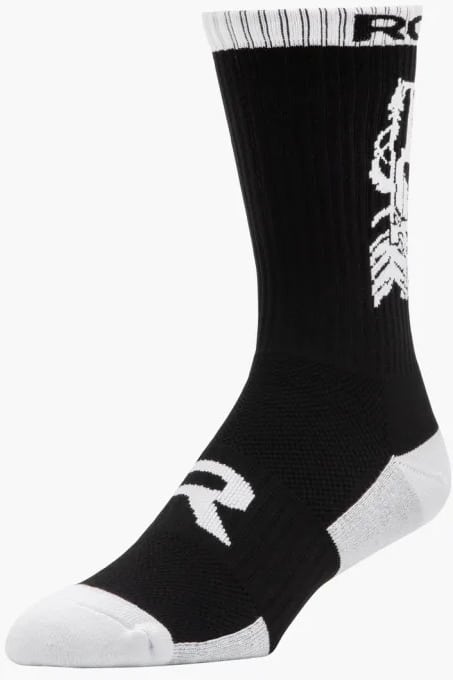 Rogue Camo Crew Socks
Rogue Camo Crew Socks are comfortable, moisture-wicking athletic socks made in the USA featuring exclusive Rogue-branding with a green camo theme.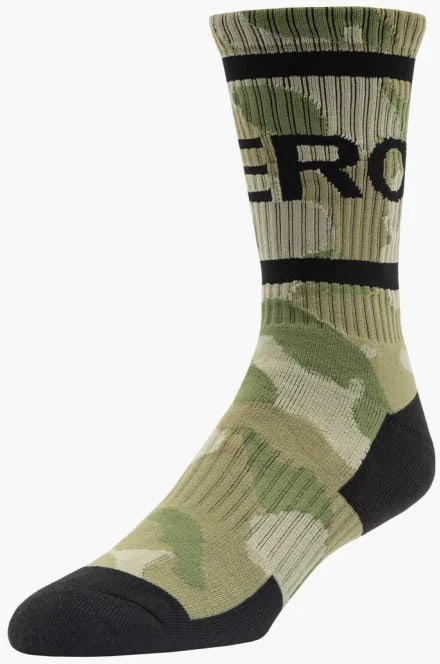 The patented SKYLINE REFLEKT™ technology makes the socks' colors pop day or night. The supported heel, arch, and toe are made from a tough but breathable stretch fabric, contributing great support and easing wear over time.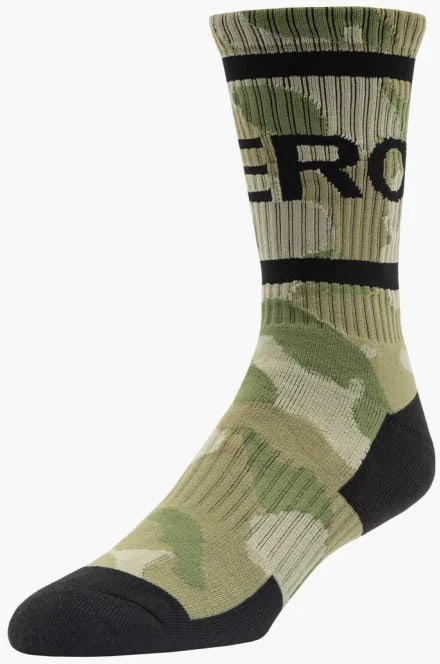 Rogue USA Nylon Lifting Belt
The USA Nylon Lifting Belt was developed with assistance from Rogue athlete and CrossFit Games champion Mat Fraser, who used the same belt en route to succeeding in the 2017 Games. The belt uses quality nylon + a 0.25″ thick foam frame with a laminated ripstop exterior and antimicrobial interior. You can also customize it with its 3″ long x 2″ tall hook and loop section by fastening a patch.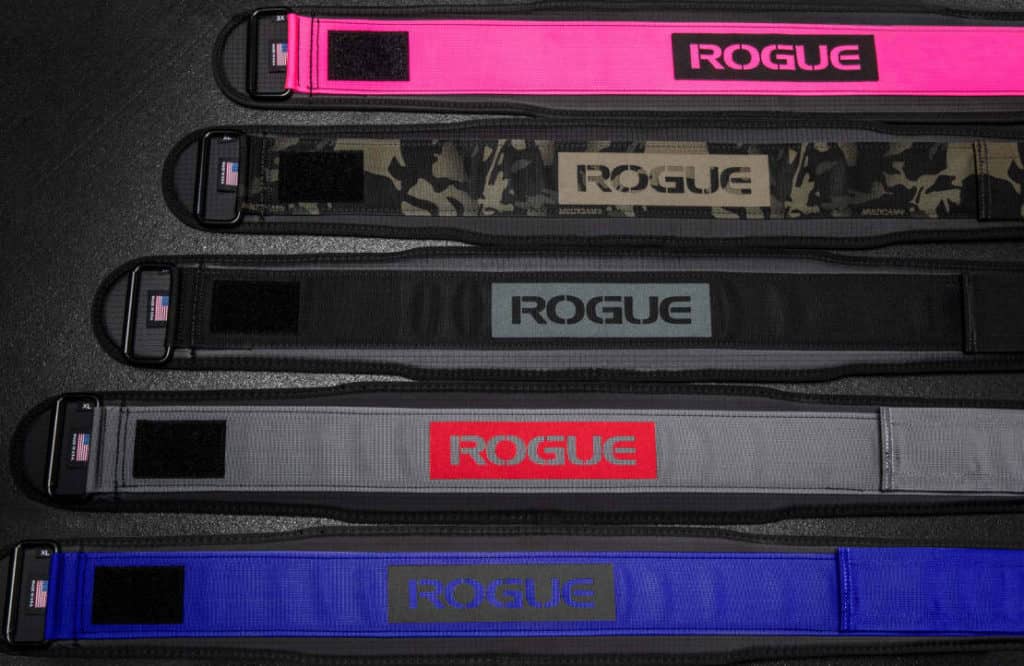 The new blacked-out buckle design is paired with a roller for smoother, more accurate adjustments. The end of the strap is revamped with a small, folded-over, and sewn-down portion, allowing you to efficiently loosen/tighten or release the belt when transitioning from light/body movement exercises to heavy lifting exercises.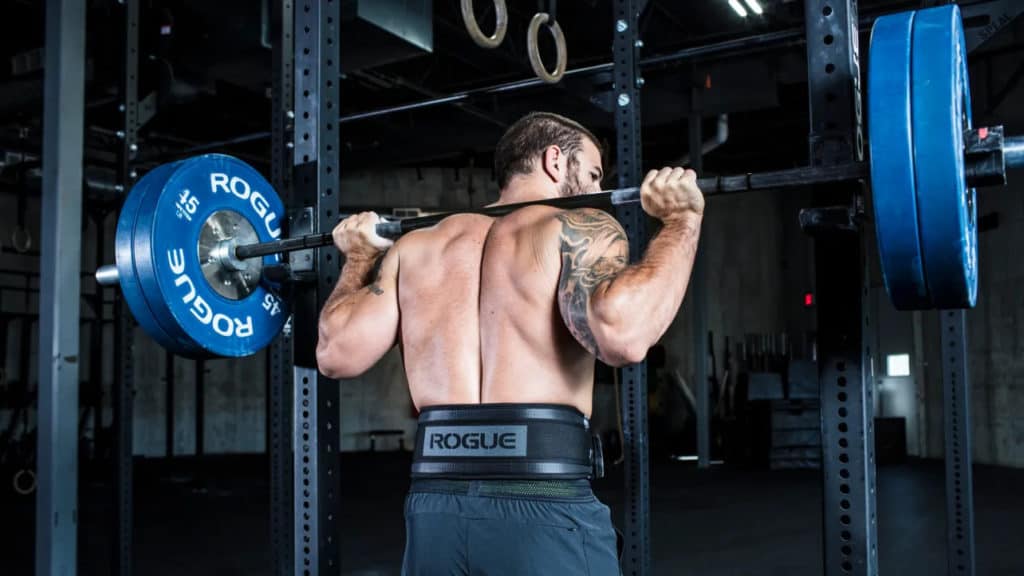 Rogue Christmas Gift Ideas Part 2 – In Summary
That's our close-up look at Rogue Christmas Gift Ideas Part 2.
Avoid the holiday rush and save time and energy with these Christmas gift ideas from Rogue. These are useful fitness gear and accessories that your athlete friends and loved ones will truly love and enjoy.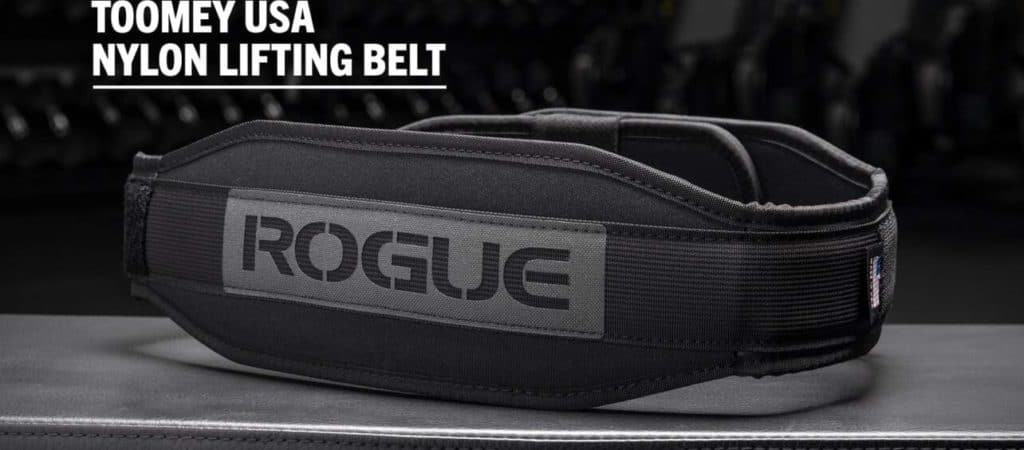 Photo Credits
Product photos on this page are property of Rogue.
This website is not affiliated or associated with CrossFit, Inc. CrossFit is a registered trademark of CrossFit, Inc.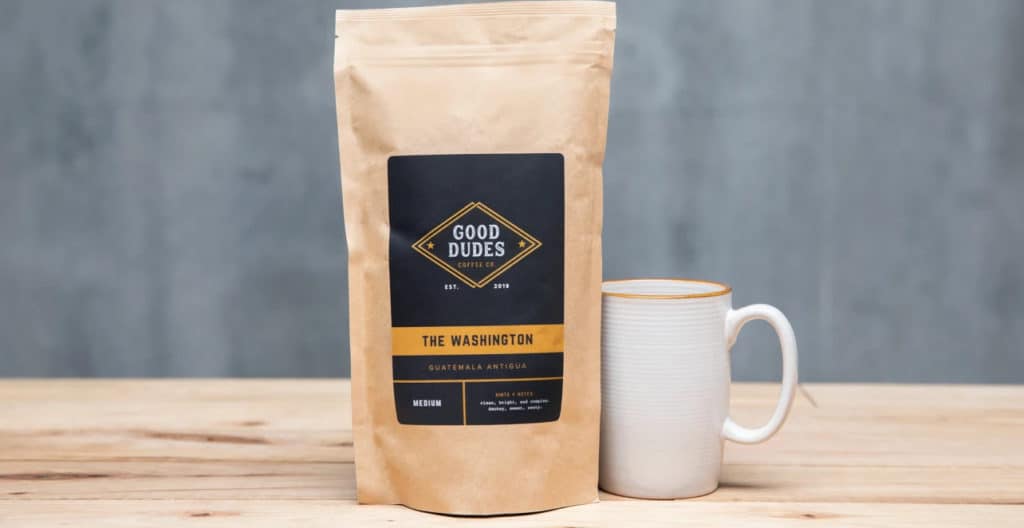 Affiliate Disclaimer
We are an affiliate of Rogue and others that sell this training gear. If you buy clothing or other training gear after clicking the links in this article, we receive a small commission at no extra cost to you. This helps us to bring you in-depth information and content on these great training products.