Make your Rep Open Trap bar more versatile with these new Open Trap Bar Handles from REP.
A trap bar is a specialty bar that delivers equal weight distribution around the body instead of just in front like a traditional deadlift. It is beneficial and versatile, allowing you to step in and out of the bar, and doesn't restrict the lower body's range of motion. This makes the bar useful for various movements, such as lunging, squatting, and carrying.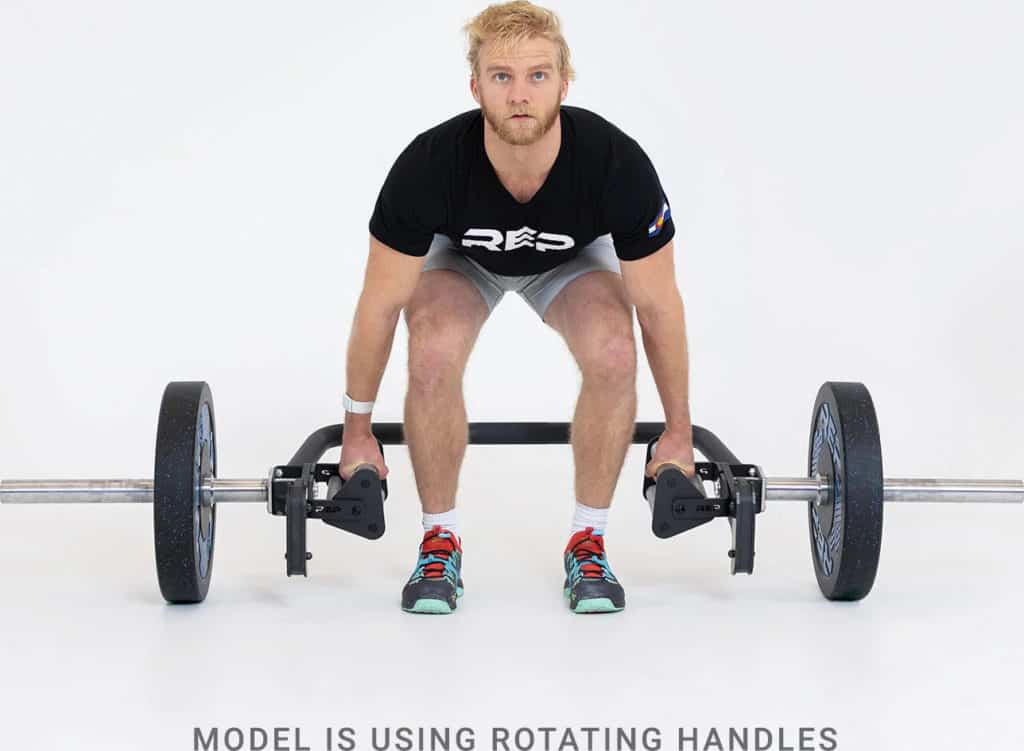 Only from Rep: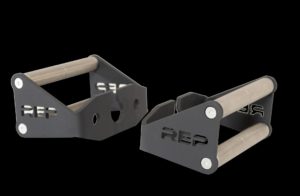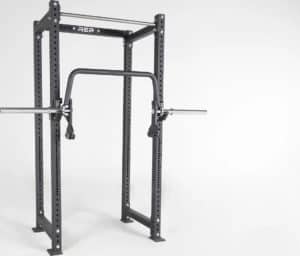 Open Trap Bar Handles
The Open Trap Bar Handles comes in different sizes to accommodate different people. For individuals with smaller frames or lifters who want to lift using a narrower hand positioning, the Narrow Handles (23" handle to handle) are recommended and ideal. Standard Handles (25" handle to handle) are common for most trap bars on the market and will work for all-sized lifters. Wide Handles (27.3" handle to handle) deliver a wider hand positioning for people who have broader shoulders or want more upper back and trap activation.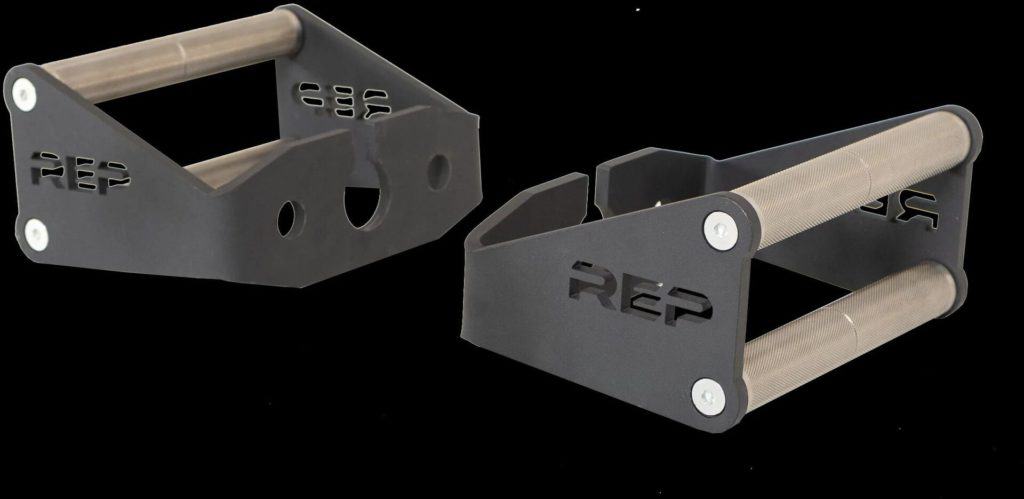 All the handles come in stainless steel. The Open Trap Bar also comes with Rotating Handles that offer three handles of different diameters to help train grip strength. These handles don't rotate themselves. Instead, the rotation is the carousel-style frame that enables a fast and easy switch between the handles. The handles are quick to remove and easy to switch out between sets. Each style handle comes with a five-year warranty.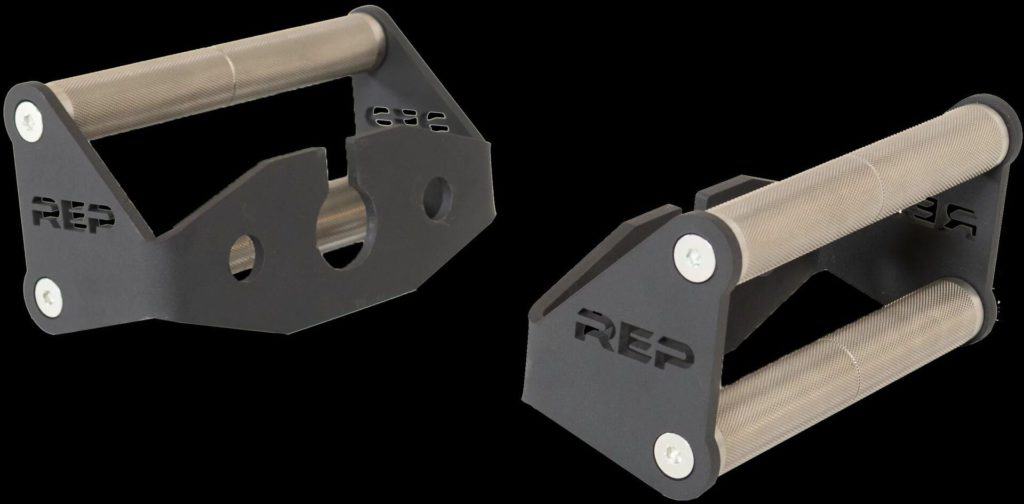 Open Trap Bar
The Open Bar Trap is designed to place the weight straight in line with your center of gravity rather than in front like a standard barbell. Because of its neutral handle placement, deadlifting becomes less technique intensive, while its open design allows a versatile range of movements like lunges, squats, and presses. Loading and unloading the bar is made easier with the integrated deadlift jack that highlights plastic liners on the feet to protect your floors. The jack also serves as a counterweight to keep the bar exquisitely balanced.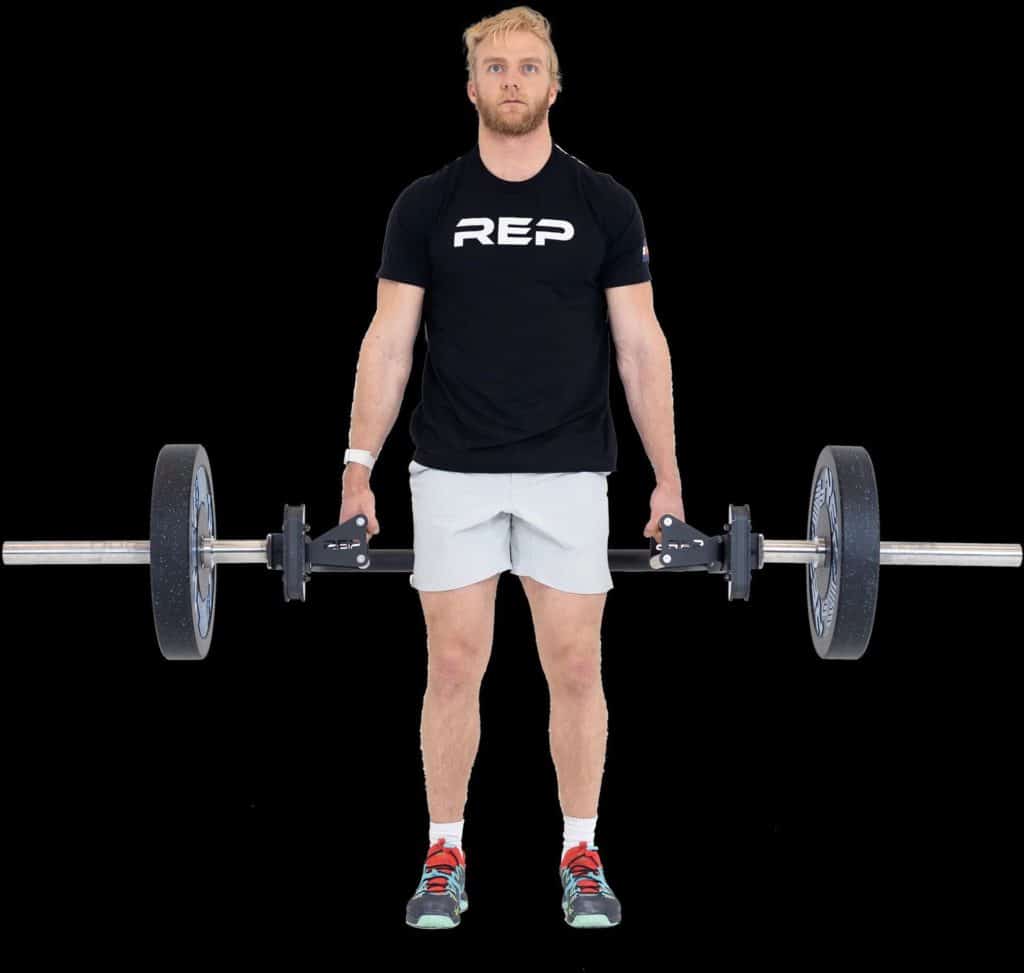 The bar highlights a round tube frame that makes it easy to use as a cambered bar for pressing and squatting. The REP Open Trap Bar features completely knurled, stainless-steel handles, except the Rotating Handles, which are steel with a hard-chrome finish. It comes in different handles so you can choose what fits your frame: Narrow (23"), Standard (25"), Wide (27.3"), Rotating (24.6″), or get numerous handles to switch up lifting angles and add versatility to your training. The bar's sleeves are plated with hard chrome, a durable premium coating that keeps the plates from sliding on and off.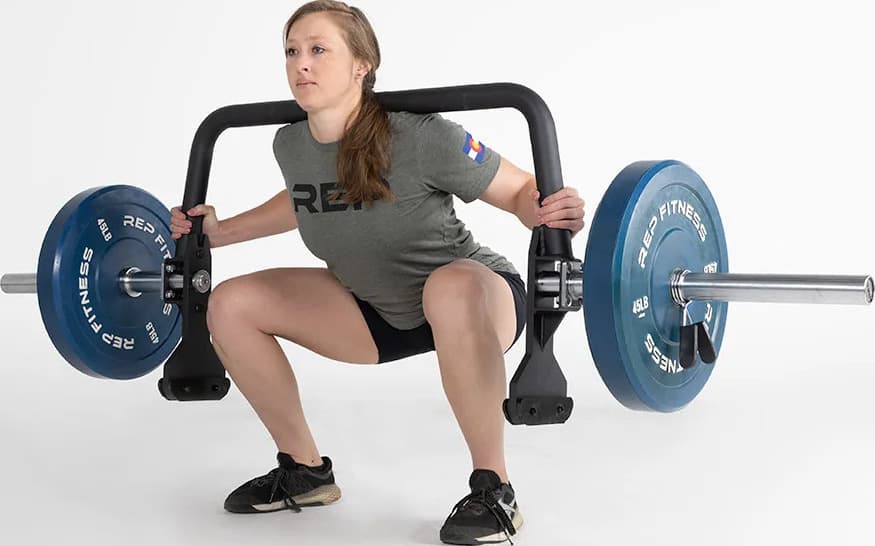 Open Trap Bar Handles – In Summary
That's our close-up look at the Open Trap Bar Handles.
Different handles for Open Trap Bars accommodate different frames of lifters, so they can maximize their potential and get the full benefits of their exercises. The open trap bar reduces strain and stress on your lumbar spine and helps you build back strength before venturing into a straight bar deadlift.
Looking for more options? Check out these other great products:
Here's some more specialty barbell options for your home gym: Fringe Sport Curl Barbell or the Kabuki Kadillac Camber Bar.
More Trap Bars.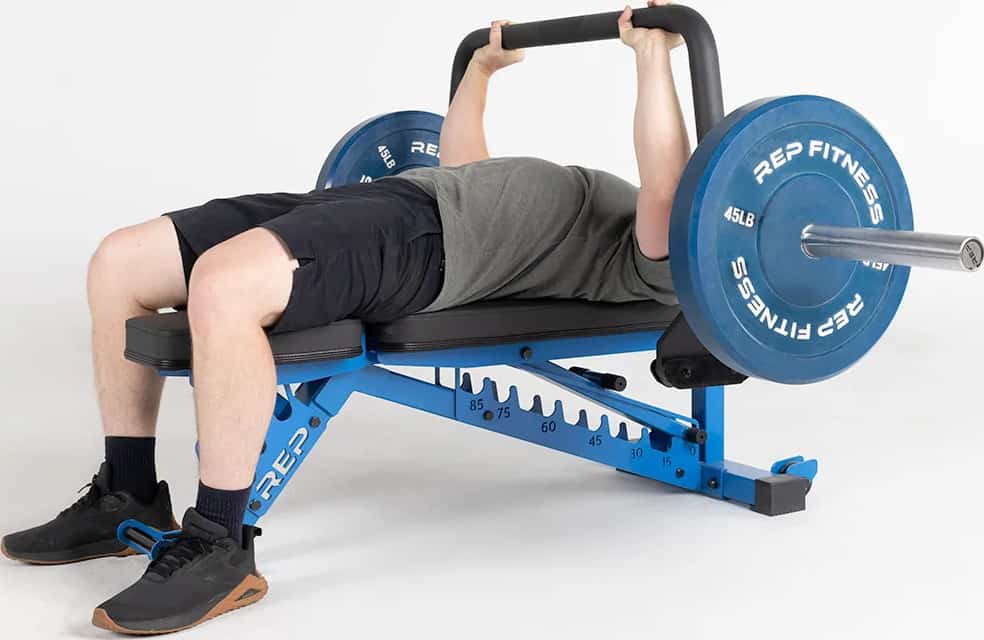 Photo Credits
Product photos on this page are property of Rep Fitness.
This website is not affiliated or associated with CrossFit, Inc. CrossFit is a registered trademark of CrossFit, Inc.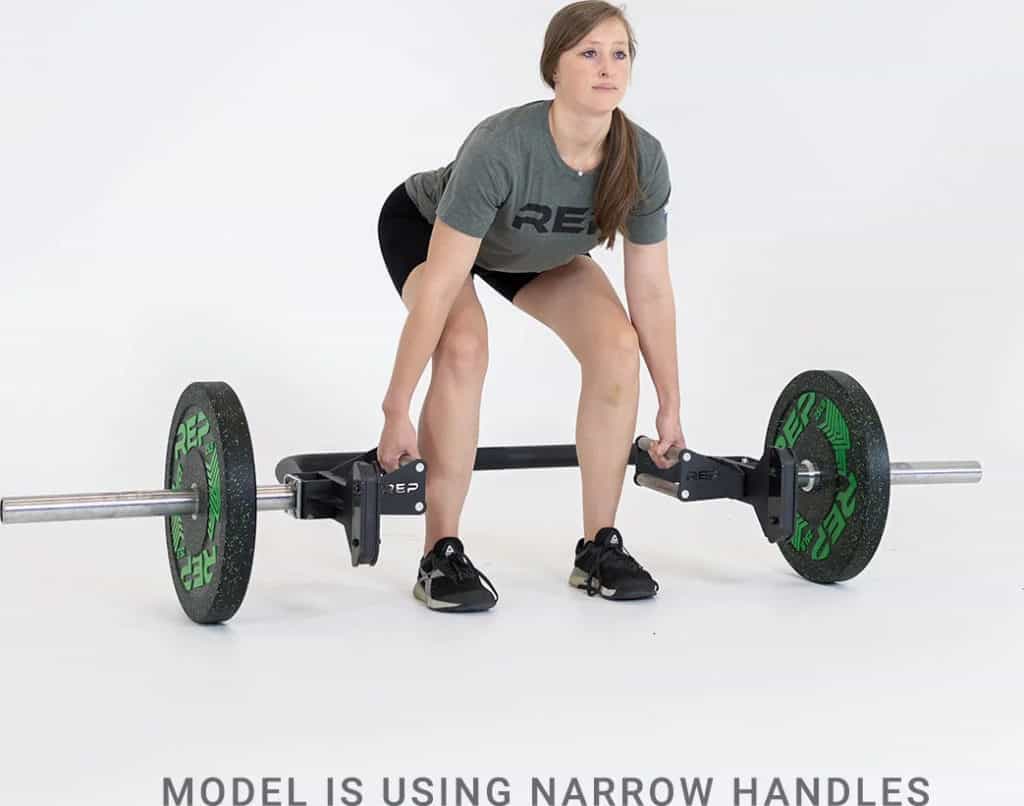 Affiliate Disclaimer
We are an affiliate of Rep Fitness and others that sell this training gear. If you buy clothing or other training gear after clicking the links in this article, we receive a small commission at no extra cost to you. This helps us to bring you in-depth information and content on these great training products.