Let's look at some of the best men's workout shorts for CrossFit and other HIIT training – the Hylete Helix II shorts.
Hylete makes performance wear – and the Helix II is part of their performance apparel line.
These are shorts made for active individuals.
And we'll tell you just how they do this.
Here's the products we'll be reviewing.
Ok, let's take a close-up look.
Helix II Workout Shorts for Men – Fit & Cut
First of all, these are performance shorts designed specifically for workouts.
What does that mean? It means generous cuts where you need freedom of movement.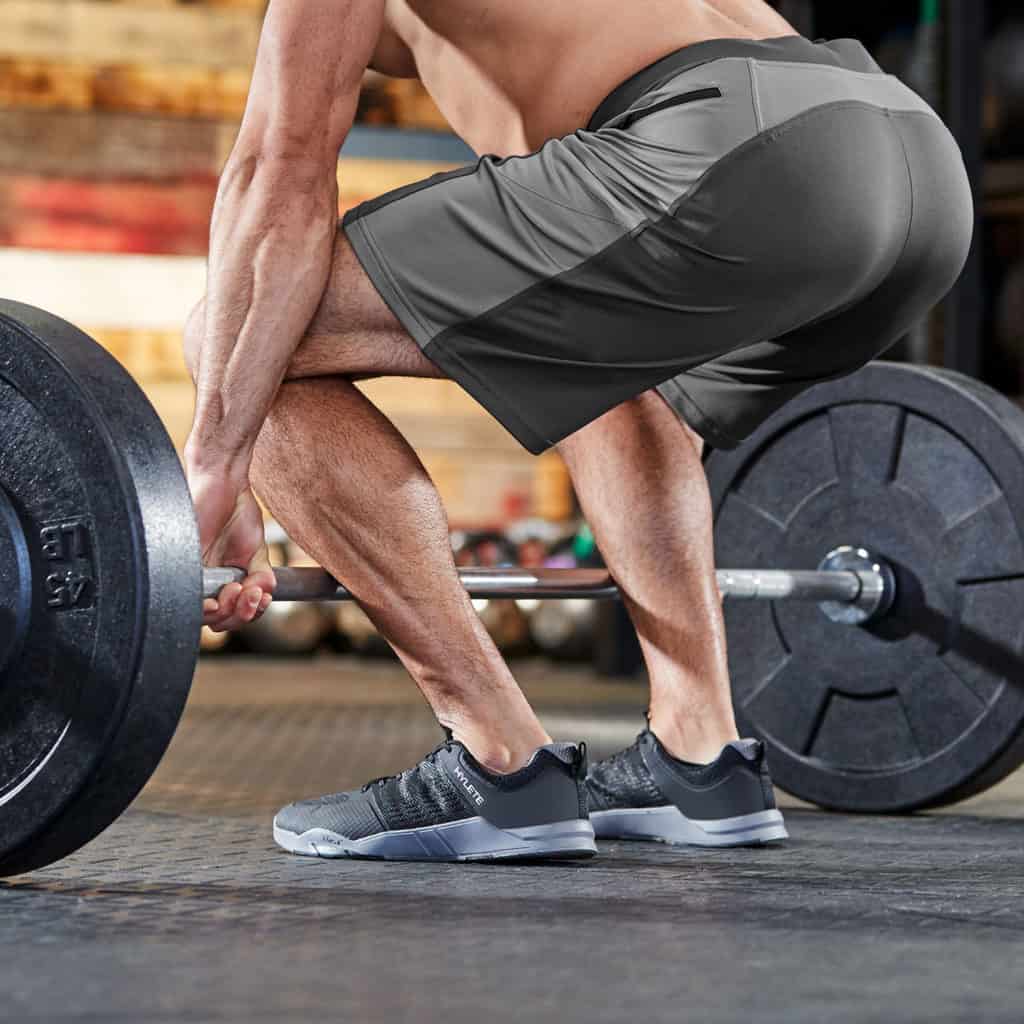 Squats, deadlifts, lunges, and other workout moves you may encounter in the CrossFit WOD (workout of the day) all require a lot of hip and knee flexion.
Ever seen anyone try to do lunges in jeans?
And you never will – because they are simply too restrictive.
The Helix II shorts use wraparound paneling to provide extra room in the hips and thighs.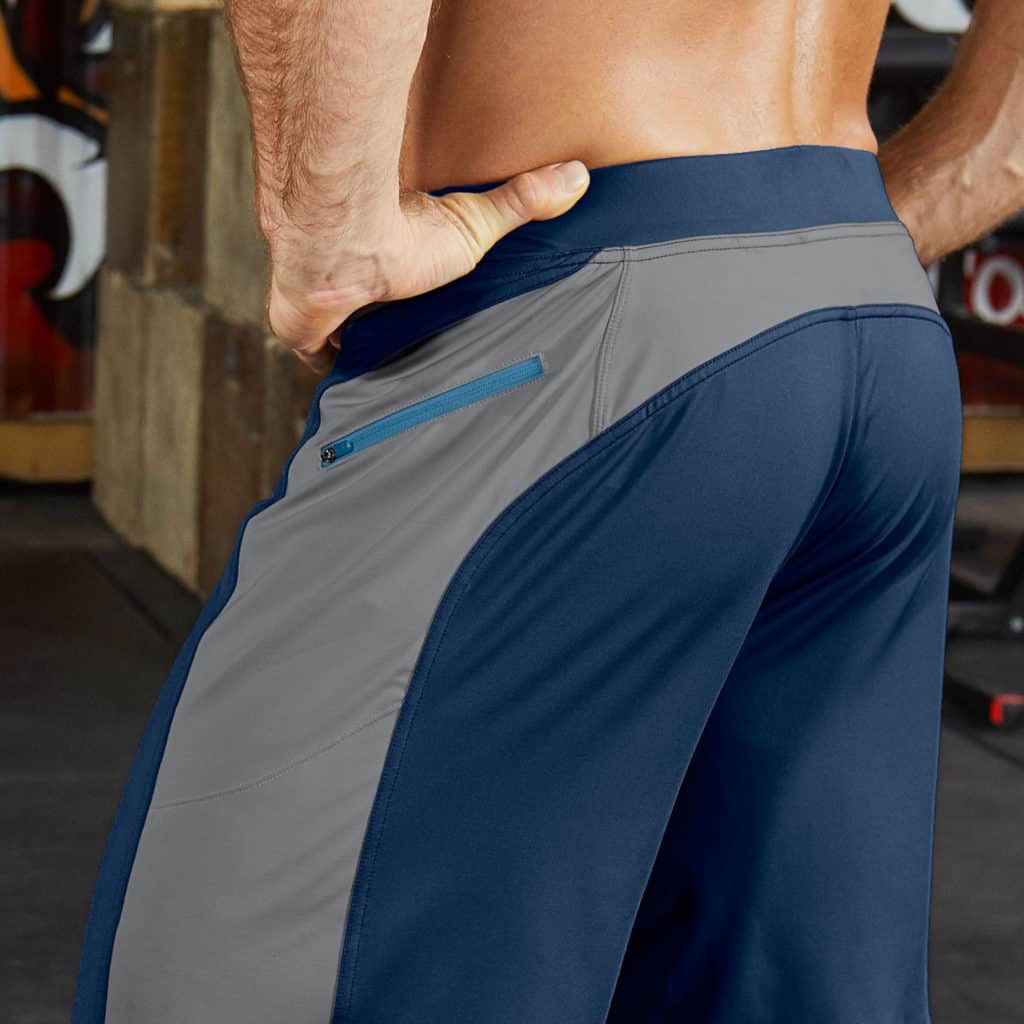 These are board short inspired designs and those wraparound side panels give you a generous cut through the rear and thighs – for the ultimate in mobility.
They are available in Regular, Above the Knee, and Long lengths too – so you can customize the length as you prefer.
Here's another feature you'll appreciate – they have large integrated zipper pockets.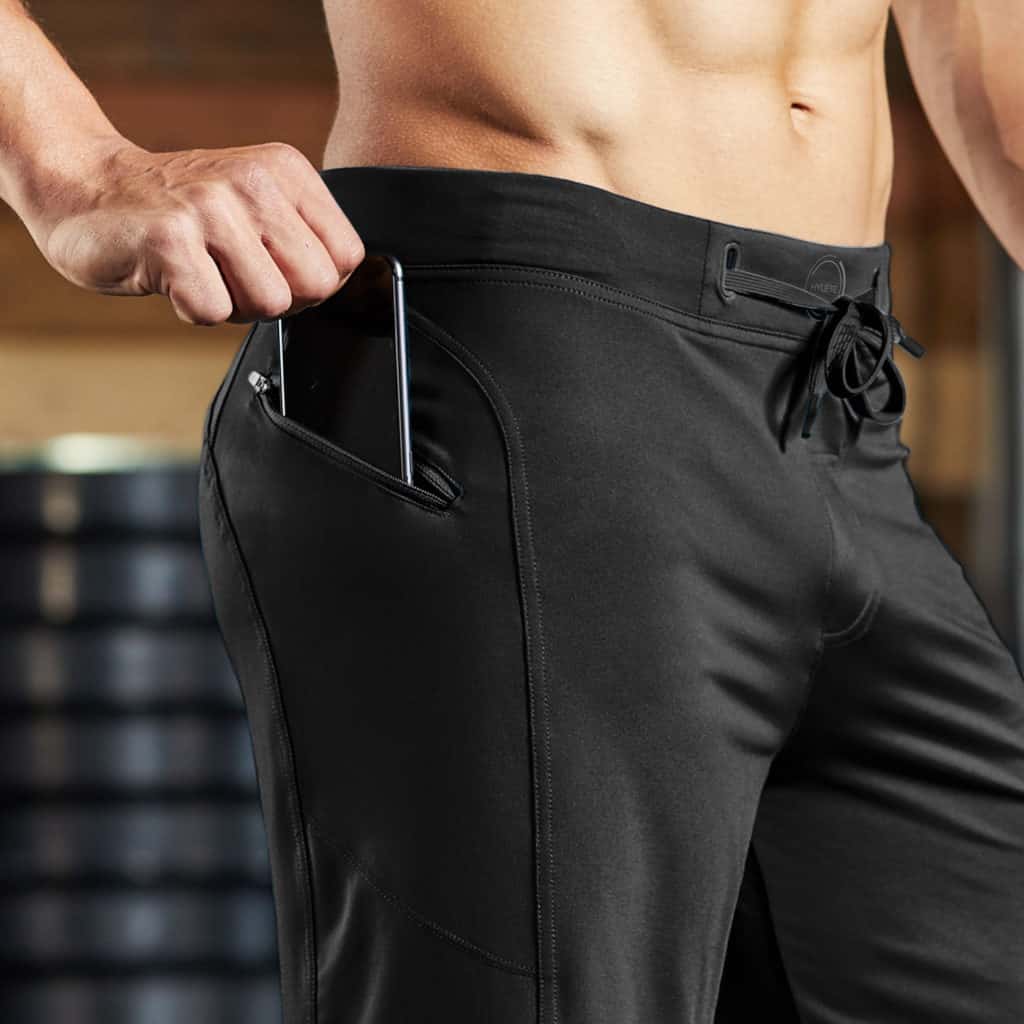 The openings for these pockets are on the side of the leg – but the internal pocket compartment lies towards the backside of your leg.
And so that means your phone, keys, or wallet all stay out of the way.
You can easily drag a barbell up your thighs without the contents of the pockets getting in the way.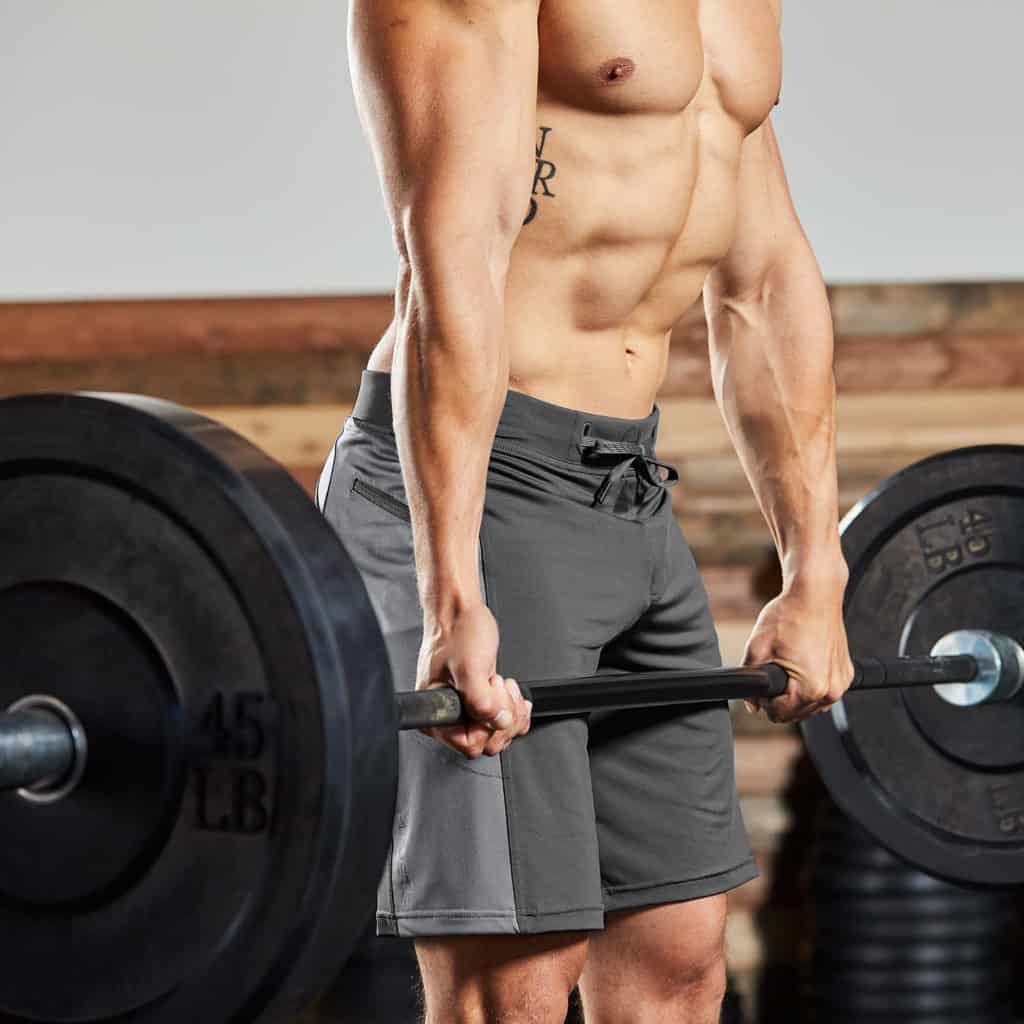 That's what Hylete means by "strategically placed" pockets.
The pockets are also quite large – and will easily fit the largest iPhone.
They are also zippered – which ensure the contents of your pockets stay put.
This is great for cases where you go inverted, or anytime you risk leaning back – like sit-ups, etc.
The Helix II utilizes a slick patented waistband also.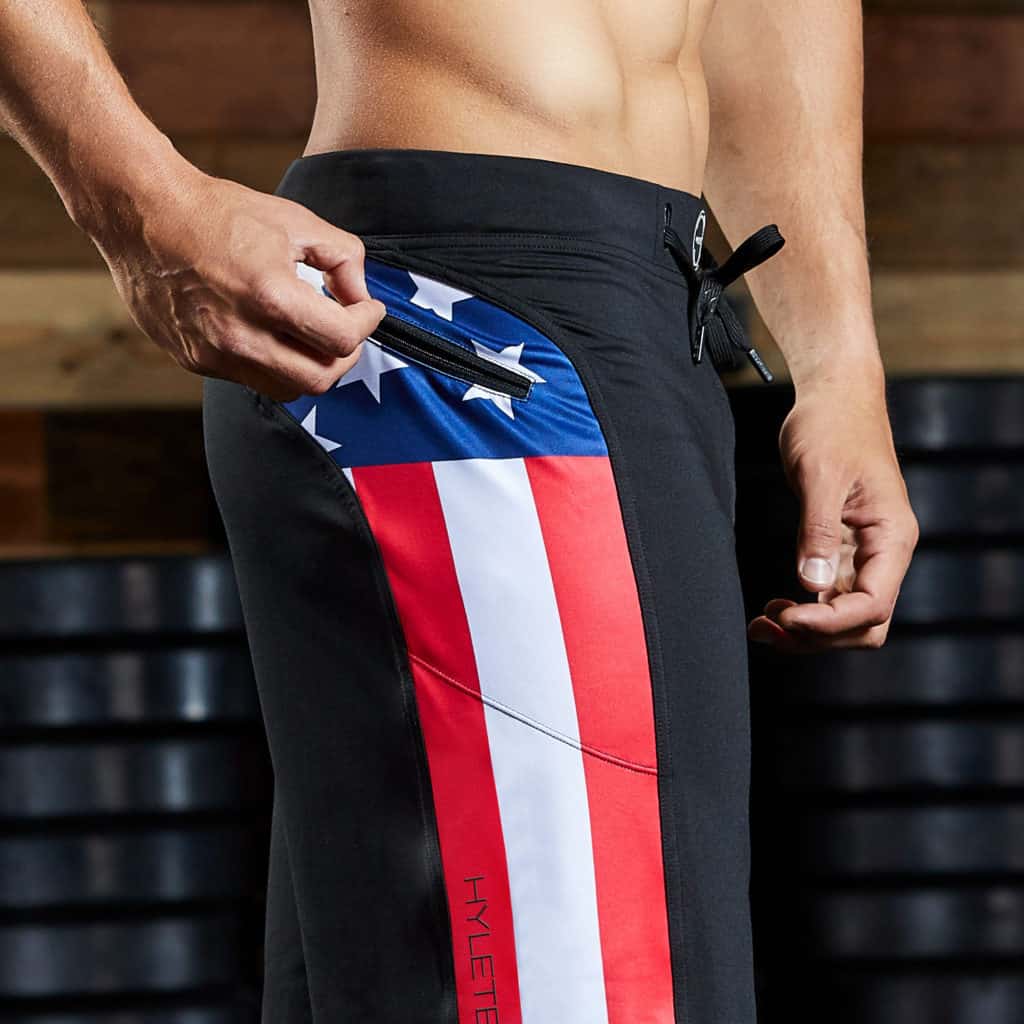 It can stretch up to 4 inches in circumference – which means a perfect, comfortable fit every time.
But it's also got a two-way drawstring.
This is another slick feature.
There are two individual draw strings – one on the left, one on the right. They are anchored (stitched) into the interior of the shorts – so you'll never lose them.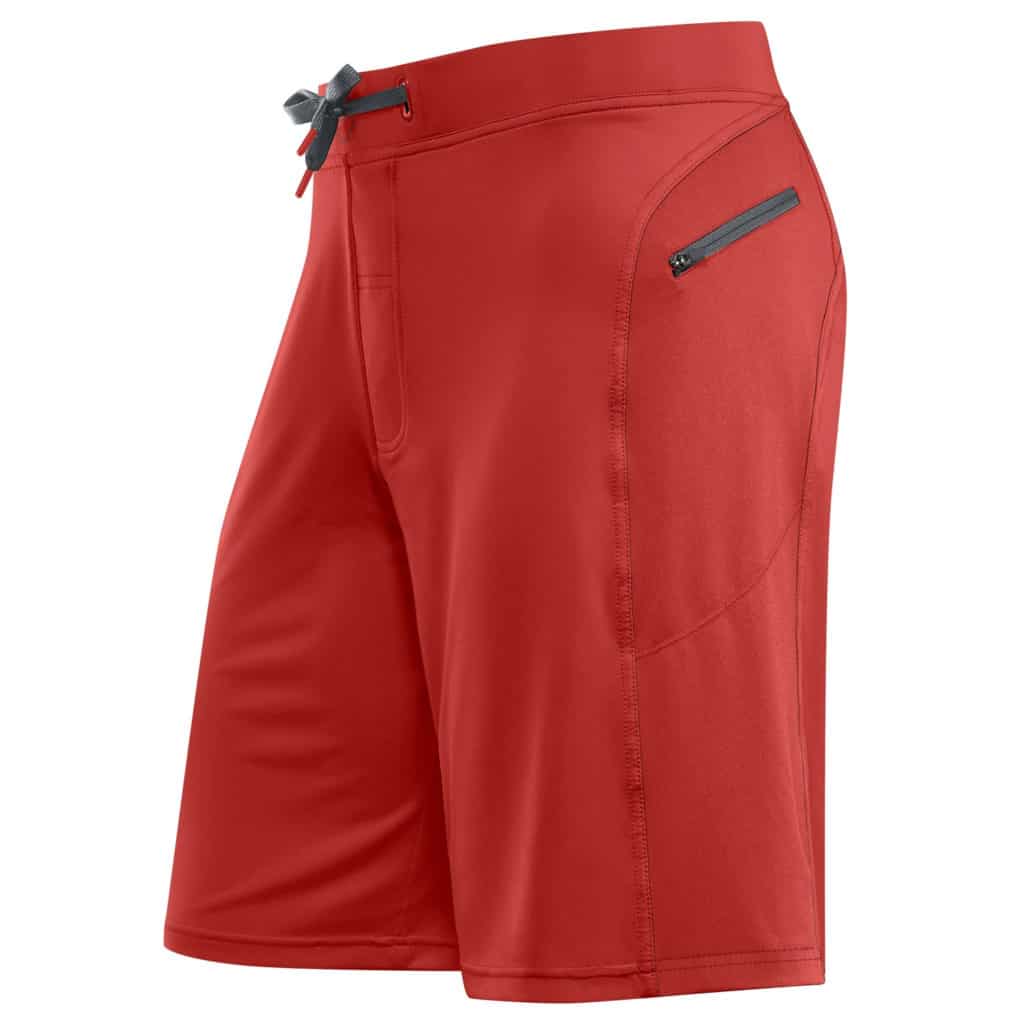 But having two strings means you can easily tighten them individually as needed.
AND – perhaps best of all – you can route the drawstring to the interior or exterior of the shorts via simple slots – so tie on the inside OR the outside!
Want the clean look? Keep the drawstring inside.
The drawstrings themselves are silicone textured and have great grip – so they'll stay tied during your toughest training.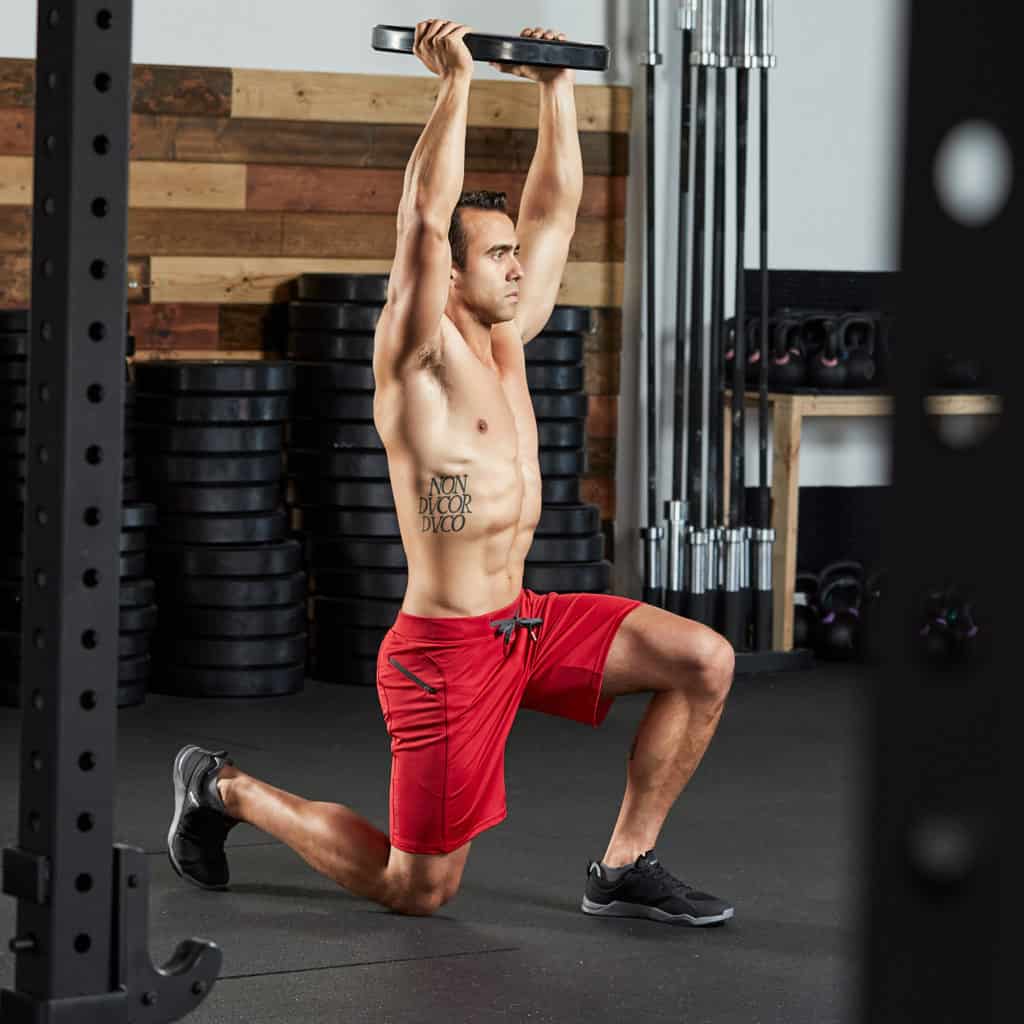 Helix II Workout Shorts for Men – Material
The Helix II workout shorts are made from Hylete's "Flex-Knit" fabric. This is a 90% Polyester / 10% Spandex blend.
Synthetic materials like these are the state of the art in performance apparel. Forget about cotton – it's too absorbent and takes forever to dry.
The spandex fibers give these shorts their stretchy flexibility – and still return to shape every time.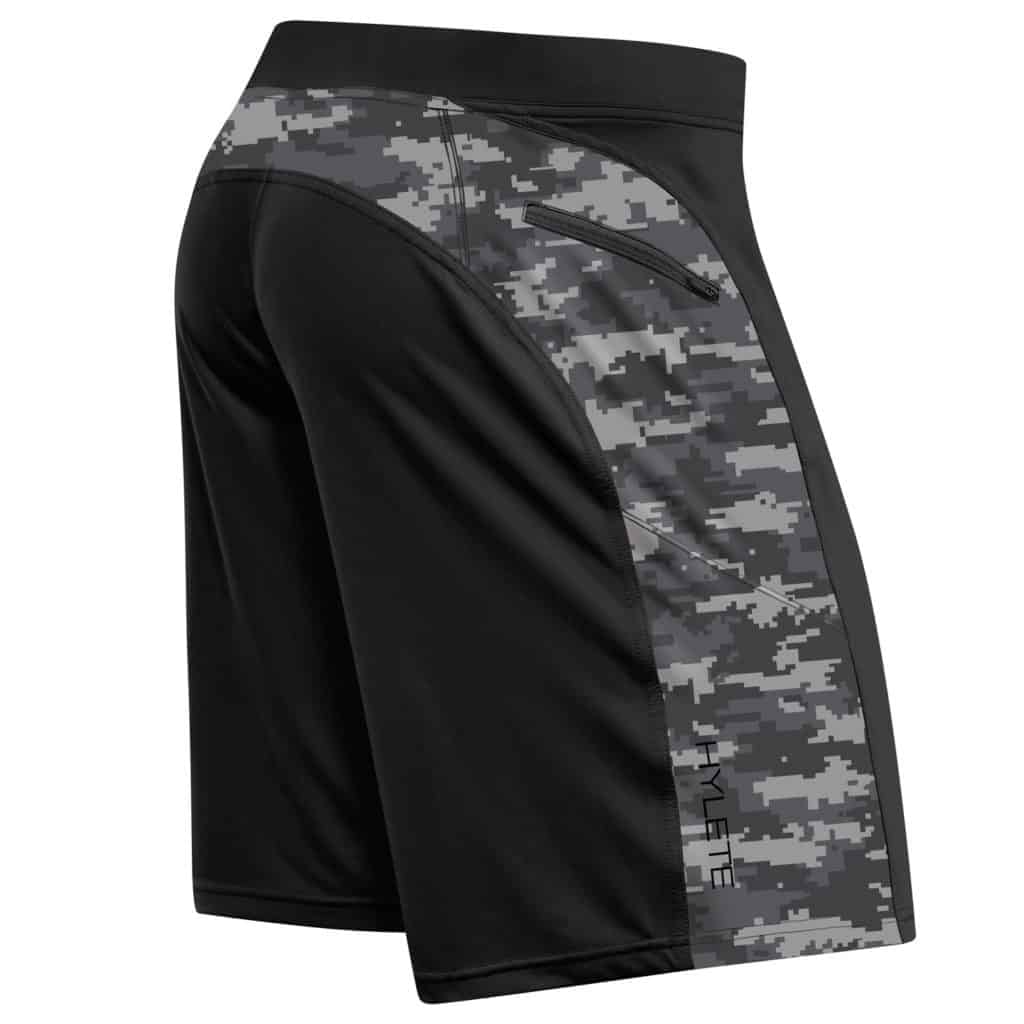 Not only does that help make for a perfect fit, but it ensures there's no restriction to your range of motion when training.
Polyester is also used. Polyester is a synthetic material that is very resistant to shrinking and wrinkling.
But, more importantly it dries very fast when wet.
Nobody wants to work out in sopping wet clothes – especially not when the temperatures drop.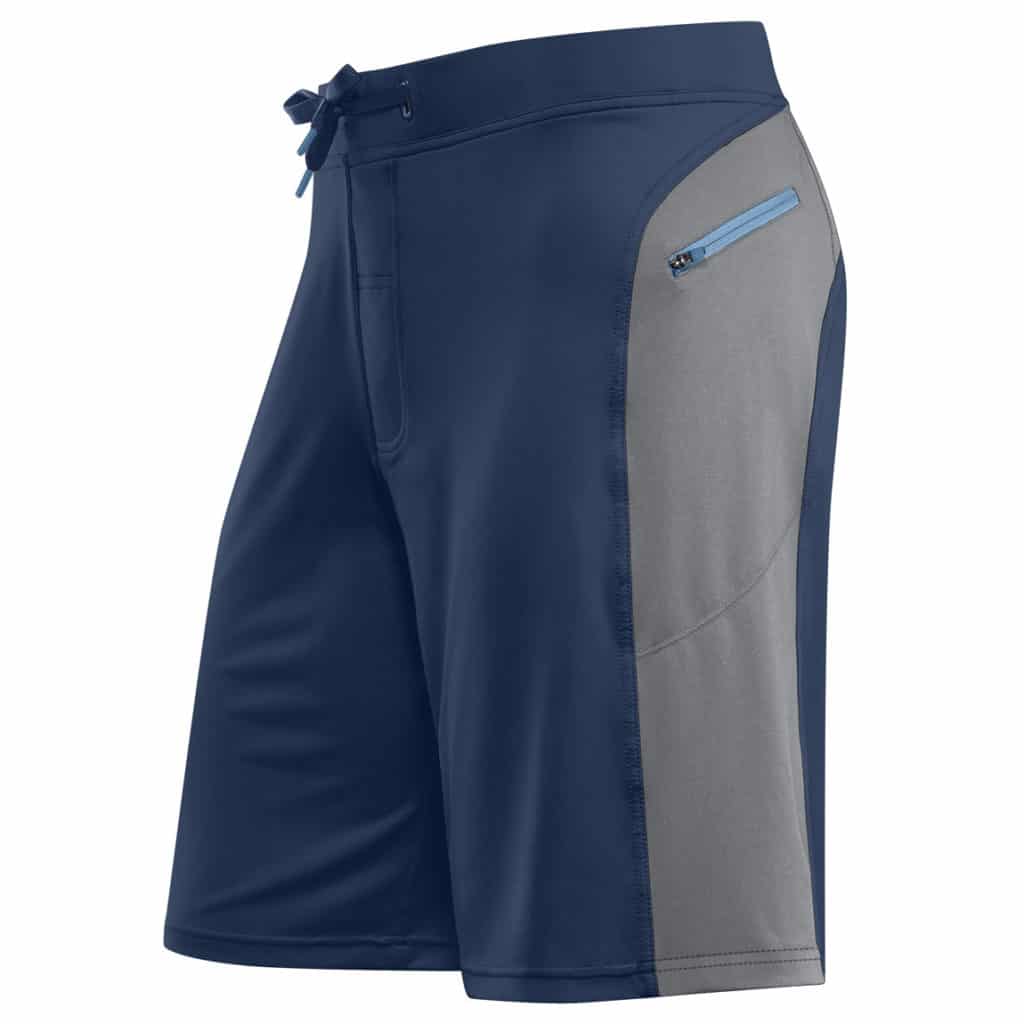 Helix II Workout Shorts for Men – In the Gym
How do they work in the gym?
They work as advertised.
The drawstring and zippered pocket features are great.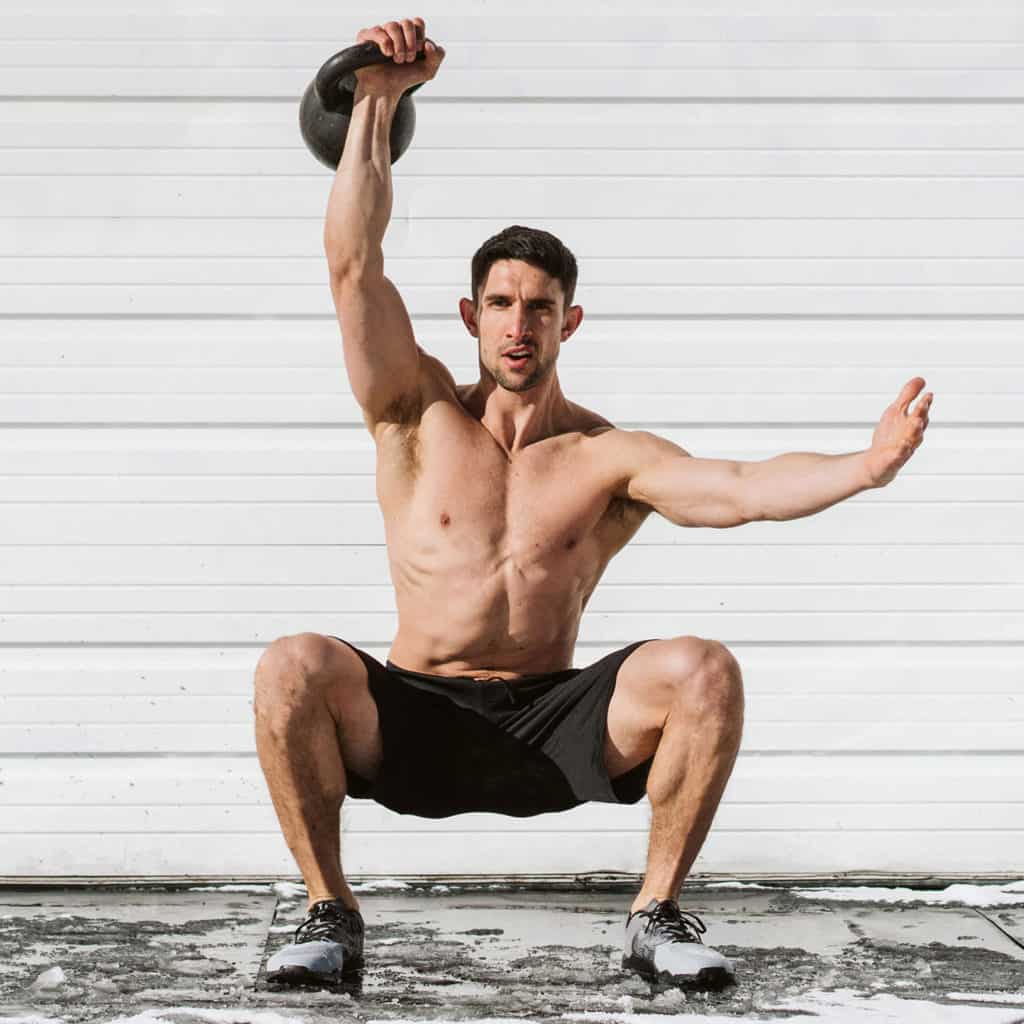 I prefer to NOT carry things in my pocket while working out – but sometimes you have to – especially for a smartphone or earbud carrying base.
It's nice to have the option – and quite frankly having pockets make these a viable option for every day casual wear too.
The two way drawstring ties tightly and stays put – especially if you route it through the inside using Hylete's unique patented waistband design.
And rest assured you have maximum mobility for squats, deadlifts, lunges, and anything else you do in the gym.
All those things work just fine.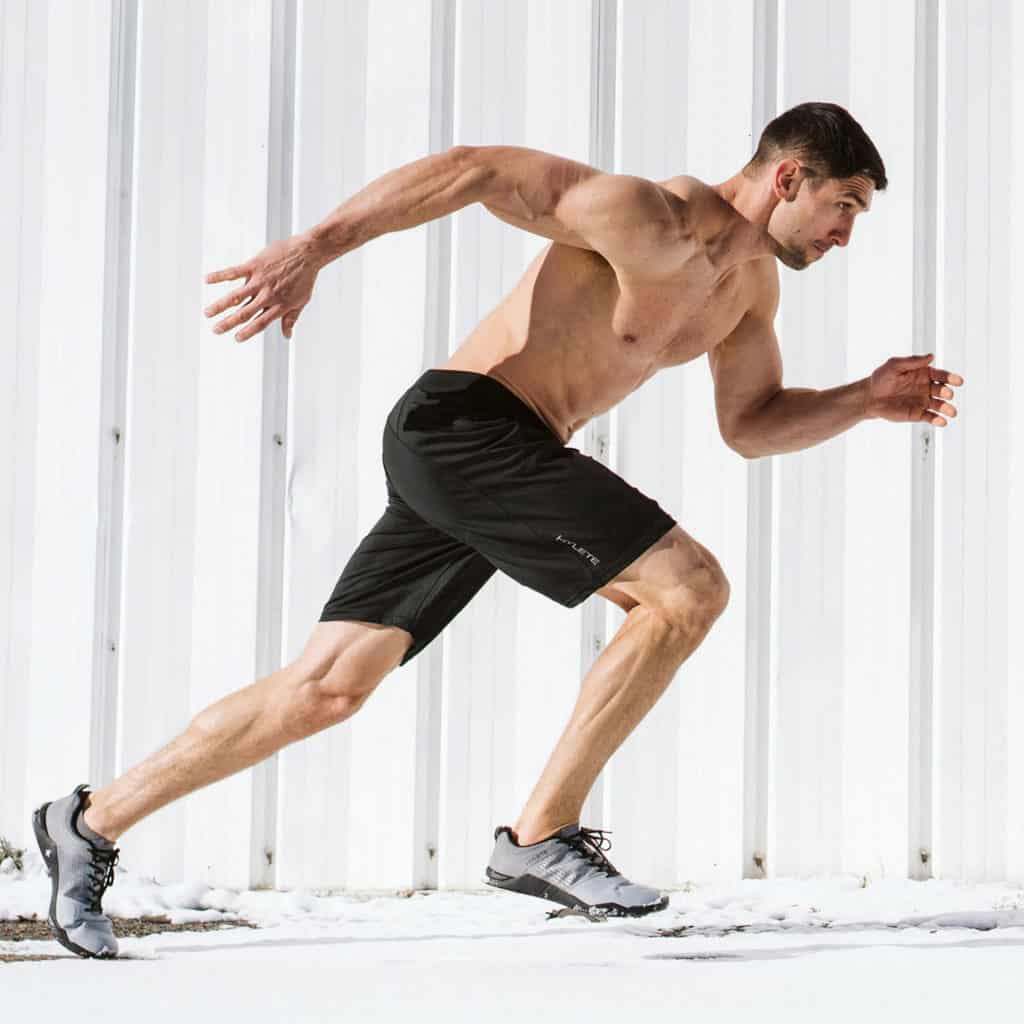 Helix II Workout Shorts – Care and Laundering
Machine wash cold – but Hylete recommends you tie the drawstring and turn them inside out.
For drying – put them on tumble dry low – and not bleach or iron them (who irons shorts???)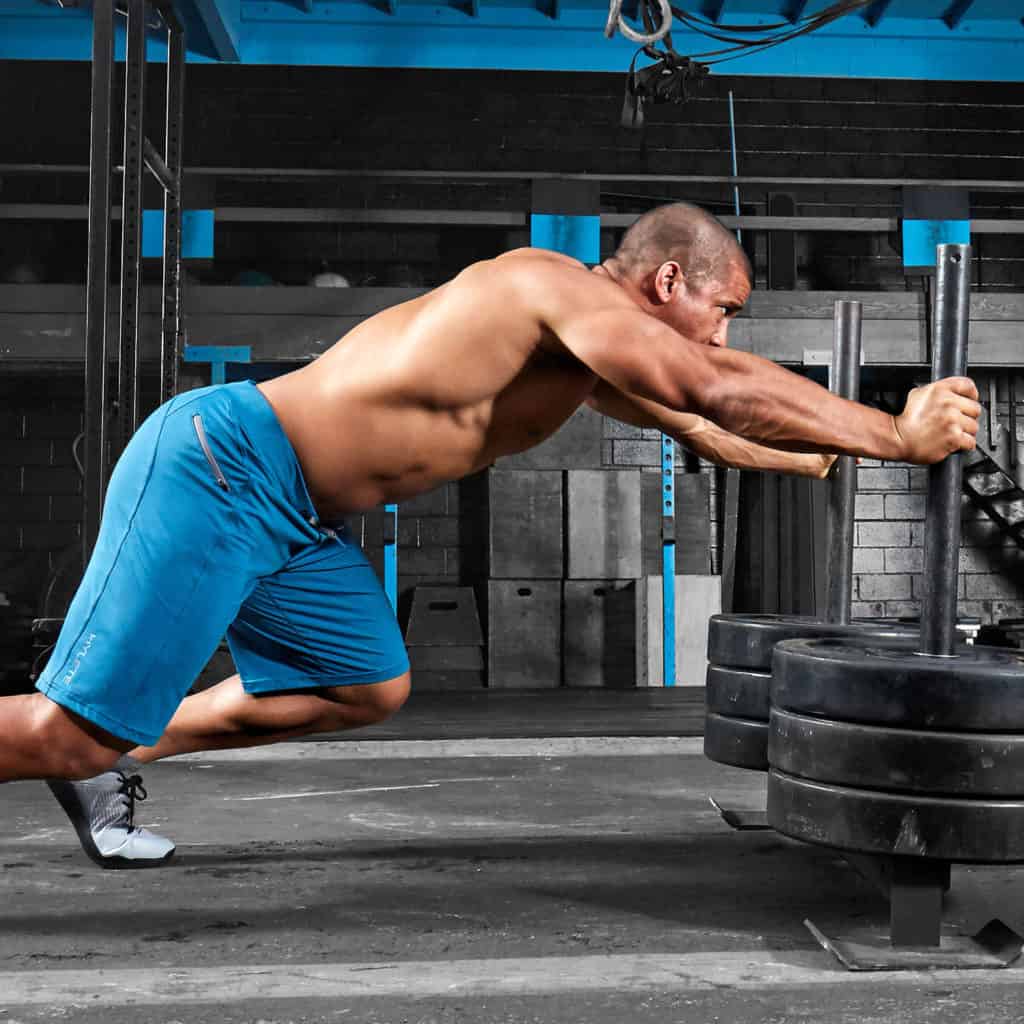 Disclaimers
We are an affiliate of Hylete – that means if you buy clothes after clicking links in this article, we make a small commission at no additional charge to you. This helps us to bring you great information about these products.
This website is not affiliated or associated with CrossFit, Inc. CrossFit is a registered trademark of CrossFit, Inc.