Build an affordable home gym with the Home Gym Equipment from TRX. Ditch the commute and the recurring costs – make your own gym!
TRX is the global leader in functional training solutions and the developer behind Suspension Training®. TRX designs the world's finest training equipment and workout programs to assist people of all fitness levels in reaching their fitness goals. Here are some of their equipment you can add to your home gym.
Get Home Gym Equipment from TRX Training:
Home Gym Equipment from TRX – Overview
Aside from being convenient, having your own home gym provides many benefits. One of its benefits is it saves you plenty of time. You no longer have to spend time commuting, no waiting time, and no time spent packing your gym bag. It also offers flexibility because you own your time—you can start and stop whenever you want. Owning a home gym also saves you money. Of course, you will first have to invest in putting it up and adding equipment.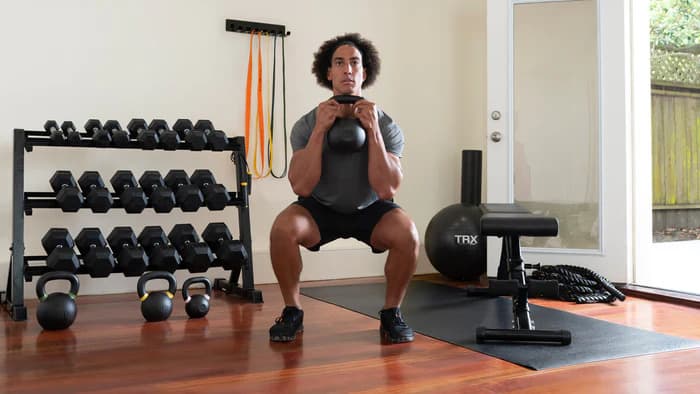 But in the long run, it is a good investment and can benefit you and the whole family. It is also very comfortable working out in your home gym—you can wear anything, use your favorite equipment no matter how long, or avoid awkward locker room scenes. It also offers privacy without you having to miss workouts. These and more are the benefits of having a home gym, and you don't have to spend too much on them.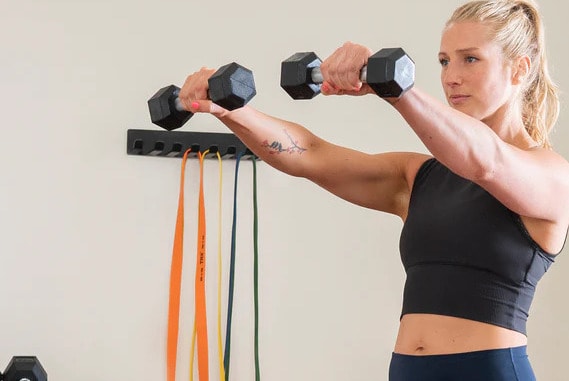 Glute Bands
The Glute Bands will definitely fire up your glutes! They are made from super-soft fabric that won't bunch, pull on hair, and make every move feel better (except the unavoidable burn).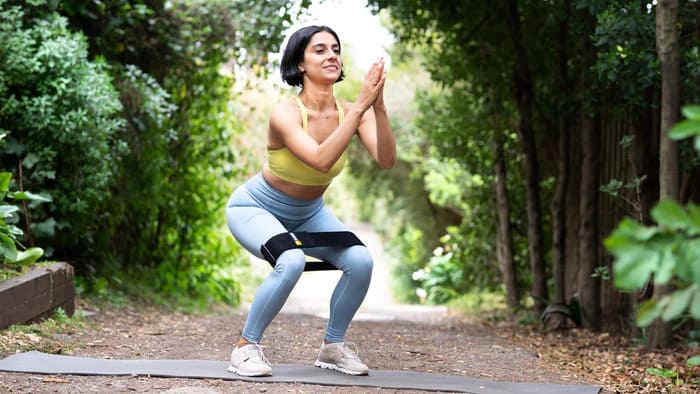 They come with light, medium, and heavy resistance levels and can be adjusted for better fit and comfort. The set comes in mesh storage and a travel bag so you can take your workout anywhere.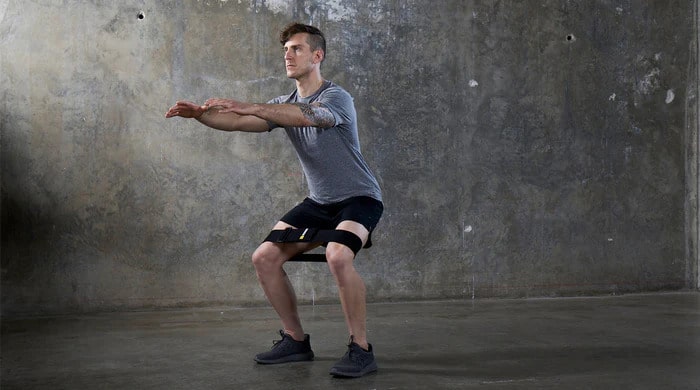 Kevlar Weighted Belt
Every day can be your leg day with the Kevlar Weighted Belt. It is made with premium, long-lasting XD® KEVLAR® that loads up the legs and glutes without loading the back or arms. To add an extra leg burn, you can wear it on your next workout or even on a hike.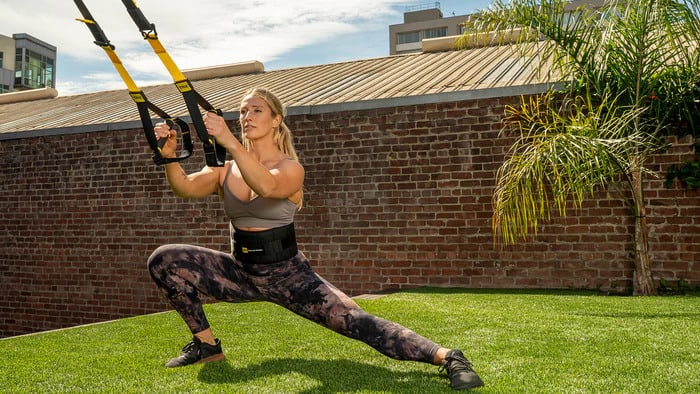 The stay-put Velcro® straps provide easy on and off around your waist. The abrasion-resistant XD® KEVLAR® lasts for years of high-impact everything. The belt can be adjusted down in 1/2lb increments from 10lbs.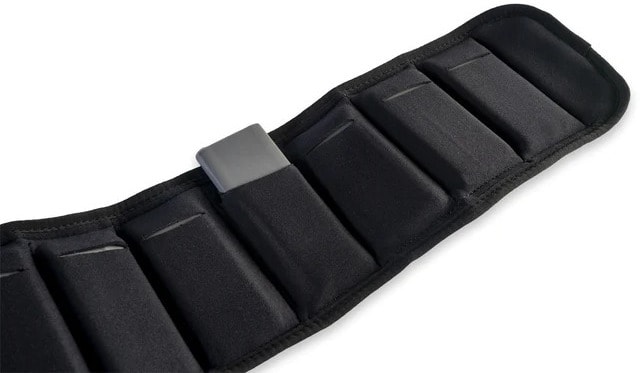 Gravity Cast Kettlebells
The broader handle for superior maneuverability of the Gravity Cast Kettlebells makes them TRX's best kettlebell yet. It is a versatile tool that allows you to do overhead presses, kettlebell swings, goblet squats, snatches, and more.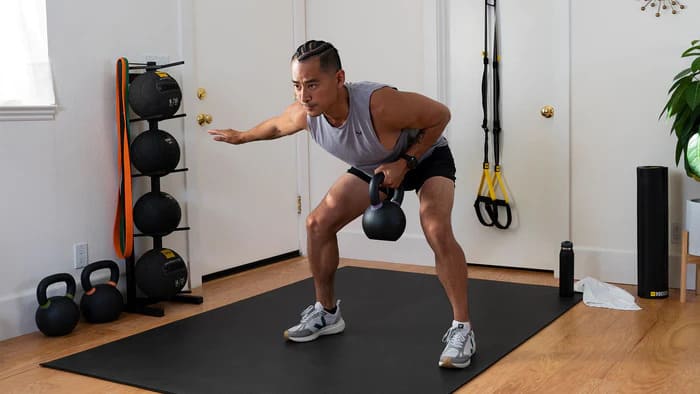 The different weights, from 4 kg – 24 kg (8.8 – 52.9 lbs), allow you to level up on strength and endurance training at your own pace. They have a flat base design for comfortable handling and storage and a six-year warranty.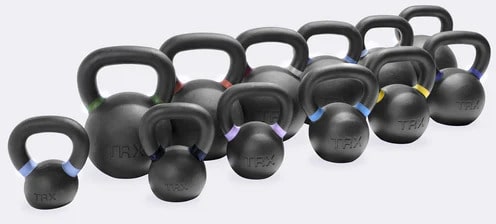 TRX Bandit
The TRX BANDIT® adds precision to your resistance training. It is a versatile handle that attaches to one or more Strength Bands for better ease, control, and execution. The ergonomic handle design of the TRX BANDIT gives you a grip on your strength band to enhance how you complete a movement.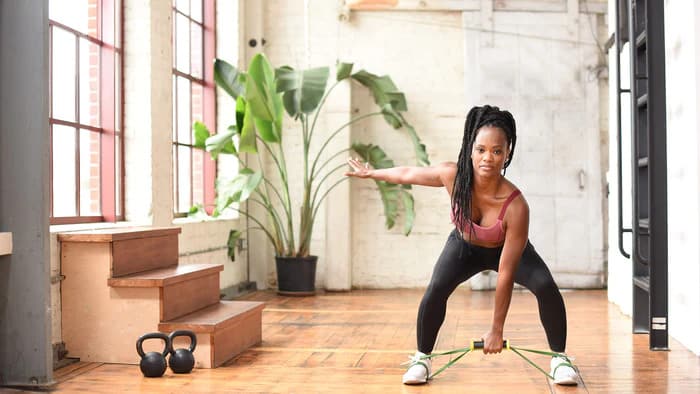 The TRX Bandit immediately makes resistance training more accessible, compelling, and efficient. It also gives you the option of handle-free movements when you want. It has the same materials as the TRX® Suspension Trainer and has a six-year warranty.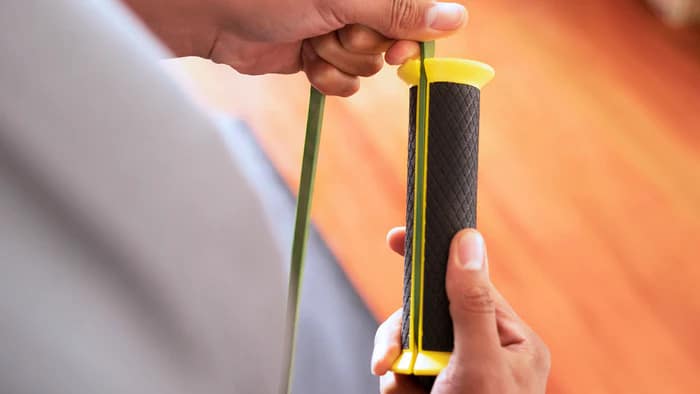 Hex Rubber Dumbbells
Adding a dumbbell or two to your home gym is a wise strength training investment. These dumbbells are classic, and they provide versatile and practical training.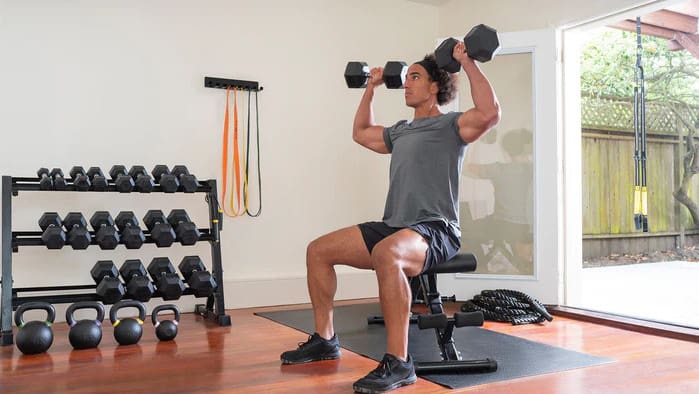 They have durable, rubber-hex ends that won't go rolling away and ergonomic handles with a knurled textured grip to facilitate proper form. They are available in 5-50 lbs with a six-year warranty.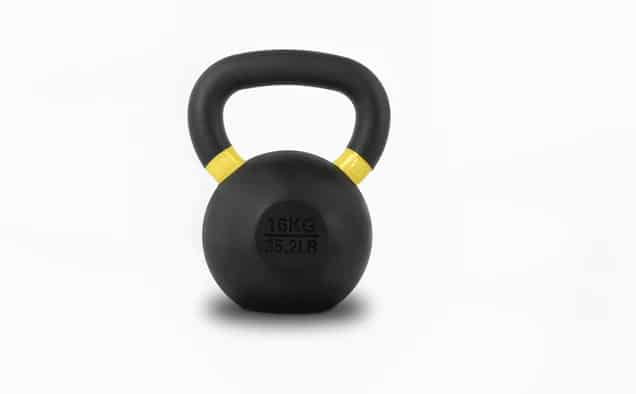 Rubber Coated Kettlebells
The Rubber Coated Kettlebells allow you to do dynamic strength movement with its gravity-cast molding and durable rubber coating. Get a grip on this versatile equipment to execute anything from squats, swings, presses, snatches, and more.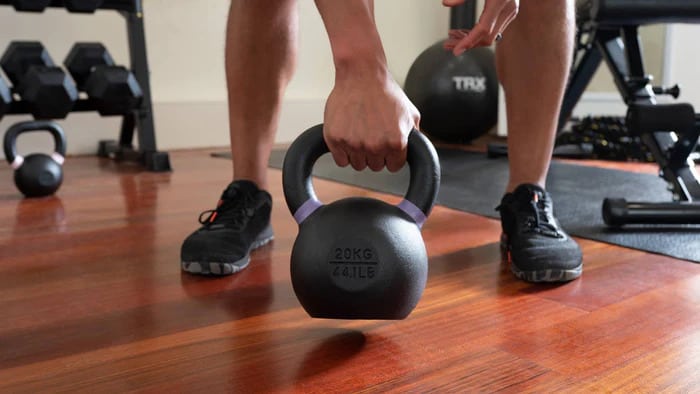 The flat base is rubber-coated for easy handling and storage, and the iron handle is powder-coated for a solid yet comfortable grip. The kettlebells have color-coded rings to recognize weights easily. They have embossed TRX logo and weight for a seamless look and a six-year warranty.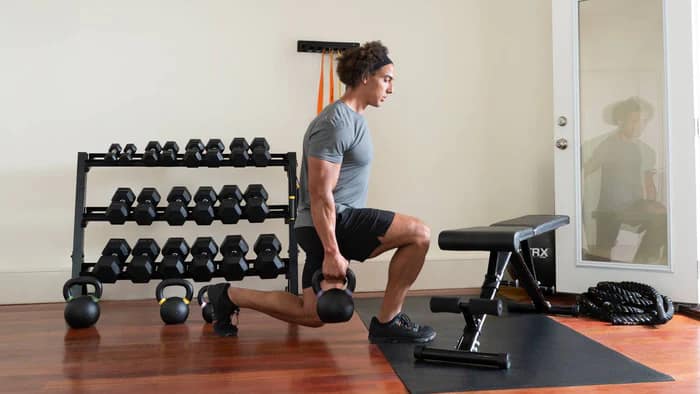 XD Kevlar Power Bag
The TRX XD KEVLAR Power Bags are sewed with a Kevlar fiber cover, making them rugged, tough, and ready for even your most demanding workouts. These universal training tools will help you build your core strength, stability, and agility while you embrace their uneven load.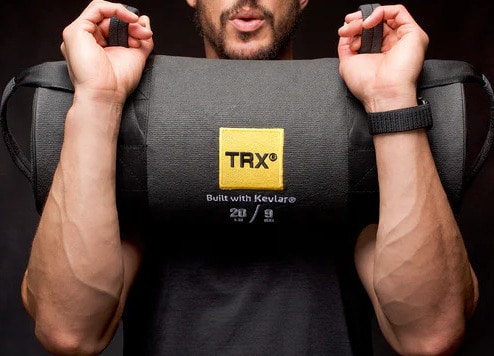 They have five nylon handles with fortified stitching to allow different exercises. The distinctive interior construction restricts weight shift. The weights of the bag range from 10 – 20 lbs and come with a six-year warranty.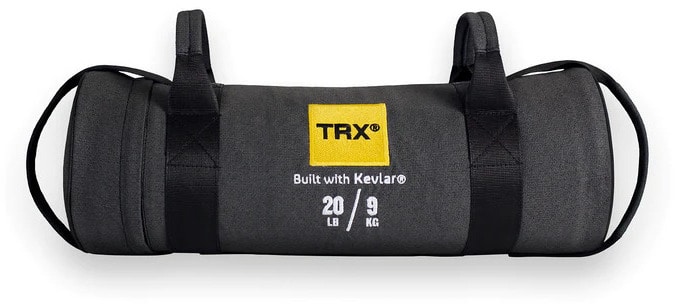 Home Gym Equipment from TRX – In Summary
That's our close-up look at Home Gym Equipment from TRX.
With these home gym equipment from TRX, you no longer have to drive to a gym for strength training because you can complete a full-body workout at home or on the go. They are easy to use and have a simple and compact design, so your gym is wherever you need it to be.
Looking for more options? Check out these other great products:
A stationary bike is a great addition to a home gym – check out the Stationary Exercise Bikes from Yosuda.
Who needs fancy equipment? Use your own body was the workout with the TRX Kevlar Ab Slider.
More products from
TRX
.
Photo Credits
Product photos on this page are property of TRX.
This website is not affiliated or associated with CrossFit, Inc. CrossFit is a registered trademark of CrossFit, Inc.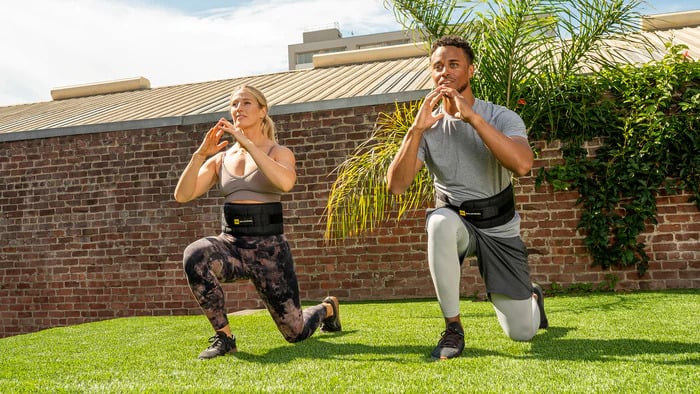 Affiliate Disclaimer
We are an affiliate of TRX and others that sell this training gear. If you buy clothing or other training gear after clicking the links in this article, we receive a small commission at no extra cost to you. This helps us to bring you in-depth information and content on these great training products.