Get your core in shape with the TRX Kevlar Ab Slider.
Ab workouts are essential not only to get the abs you've been longing for but also to strengthen your core and, as a result, support your whole body's health. A strong core helps you do daily tasks easier, improve posture, increase stability, decrease the risk of injury, and avoid back pain.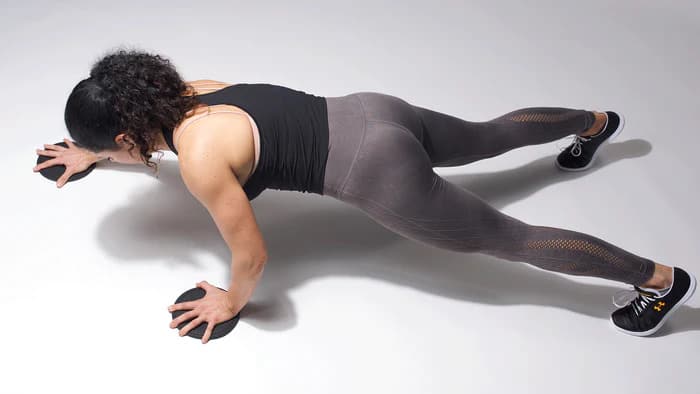 Get it now – from TRX:
TRX Kevlar Ab Slider – Overview
Get stronger with the TRX Kevlar Ab Slider. This set of training discs upgrades your every plank, pushup, lunge, mountain climber, and more by adding a sliding challenge to your hands or feet that compels you to fire up your core as you maintain stability. This allows you to exercise on any kind of surface and get a perfect glide all the time. It comes in two designs—a soft back for floors or a hard back for carpet.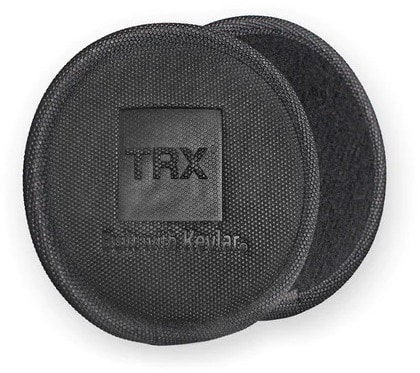 It is excellent for leveling up the challenge of any TRX Training Club® workout, other at-home workouts, or just anytime on the go. You can pack them in your bag and take them anywhere as it has a long-term, high-volume use indoors and outdoors.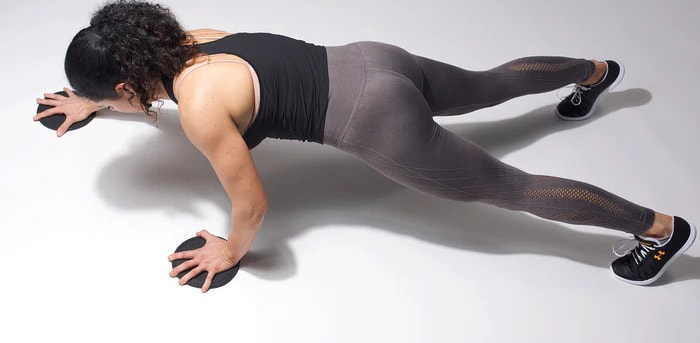 The XD™ KEVLAR® exterior is durable, long-lasting, and withstands wear and tear. It measures 7″ in diameter and has a felt bottom for smooth gliding on hard surfaces. The textured, tacky top delivers superior grip and control to keep hands and feet in place, and the high-density foam retains its shape.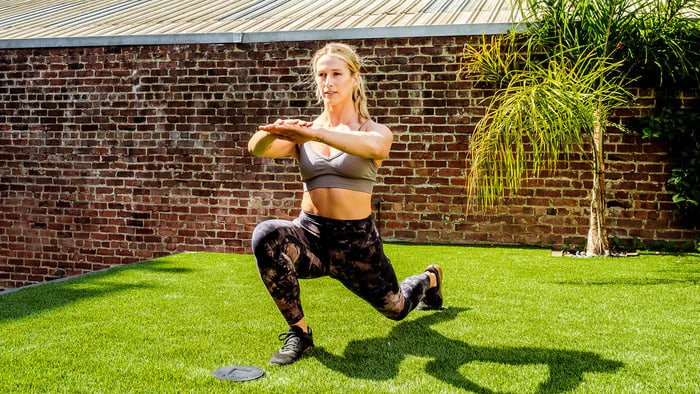 TRX Kevlar Ab Slider – In Summary
That's our close-up look at the TRX Kevlar Ab Slider.
A core slider is an effective tool to boost your ab workout and build a stronger core. It is light and can be taken anywhere, so you don't have to miss an intense ab workout when traveling. With the TRX Kevlar Ab Slider, you can choose two designs to accommodate any surface with a flawless glide.
Looking for more options? Check out these other great products:
One of the great things about these ab sliders is they really do not require a big commitment in floorspace. Neither do the TRX Suspension Trainers – which will let you get a full strength and muscle building workout.
They also make clothes- TRX Training Apparel for Men
More products from
TRX
.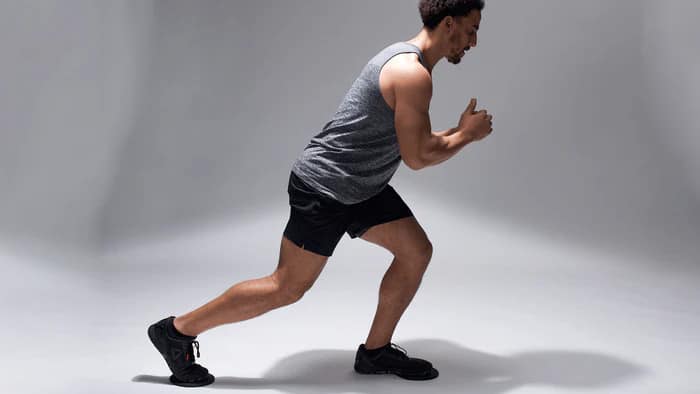 Photo Credits
Product photos on this page are property of TRX.
This website is not affiliated or associated with CrossFit, Inc. CrossFit is a registered trademark of CrossFit, Inc.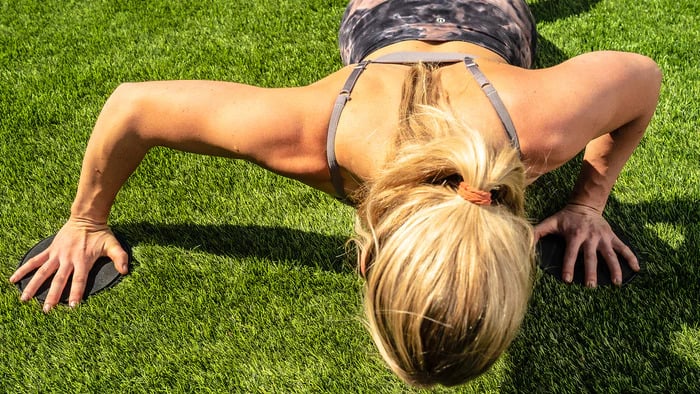 Affiliate Disclaimer
We are an affiliate of TRX and others that sell this training gear. If you buy clothing or other training gear after clicking the links in this article, we receive a small commission at no extra cost to you. This helps us to bring you in-depth information and content on these great training products.