Let's take a look at the Stationary Exercise Bikes from Yosuda.
A stationary bike offers an efficient and practical way to burn calories and body fat while strengthening your heart, lungs, and muscles. Aside from the safety and convenience it brings, a stationary bike also gives less strain on your joints while providing a great aerobic workout.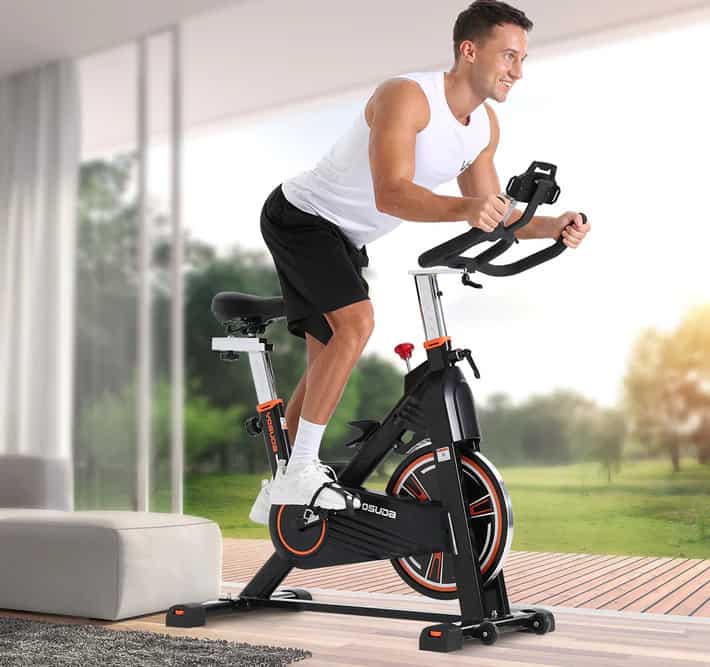 From Yosuda:
Stationary Exercise Bikes from Yosuda – Overview
Yosuda has always been the idea of fashion fitness, creating quality fitness equipment products. Yosuda concentrates on creating exercise bikes that help keep people fit and healthy in a cardio way. The R&D team of Yosuda has meticulously developed each product to control the manufacturing process and deliver superior products rigorously.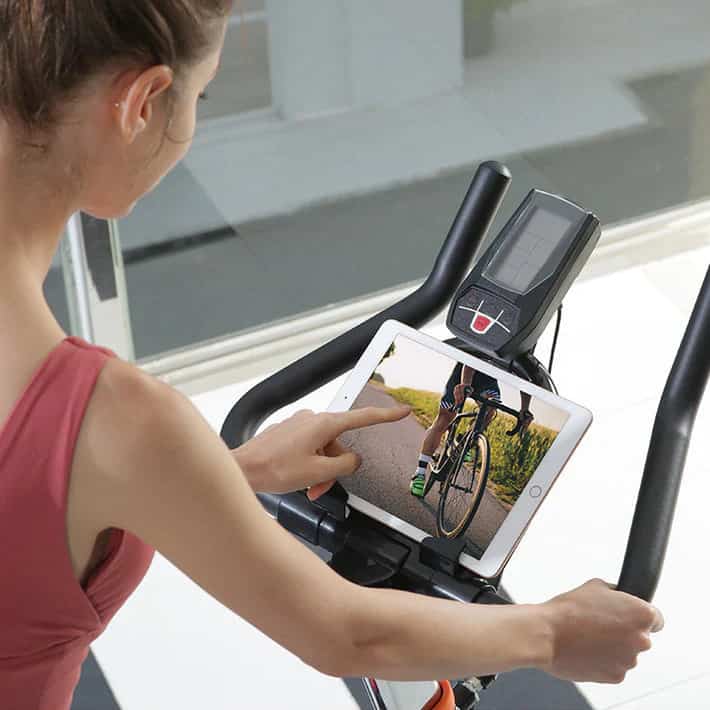 Yosuda indoor cycling bicycles are smooth, durable, easy to maintain, and created to allow cyclists to surpass preset limits. In addition to its robust steel frame and virtually silent belt drive, the Yosuda cycling bikes highlight many customizable settings.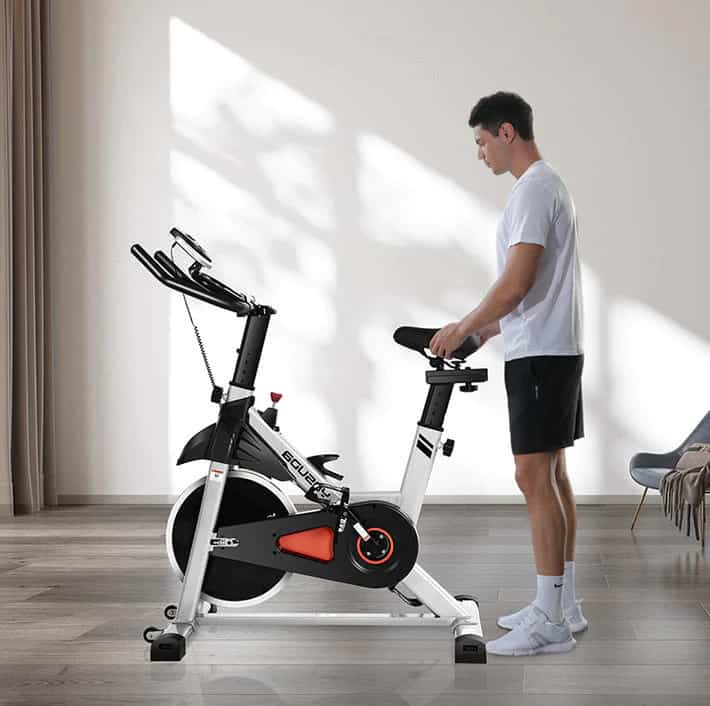 YOSUDA Indoor Stationary Cycling Bike YB001
Keep your workout comfortable when riding for long periods with the ergonomically molded seat and adjustable positioning of the Indoor Stationary Cycling Bike YB001. This bike provides a smooth, quiet ride with continuous infinite resistance adjustment. You can adjust the inseam height from a minimum of 25 inches to a maximum of 35 inches.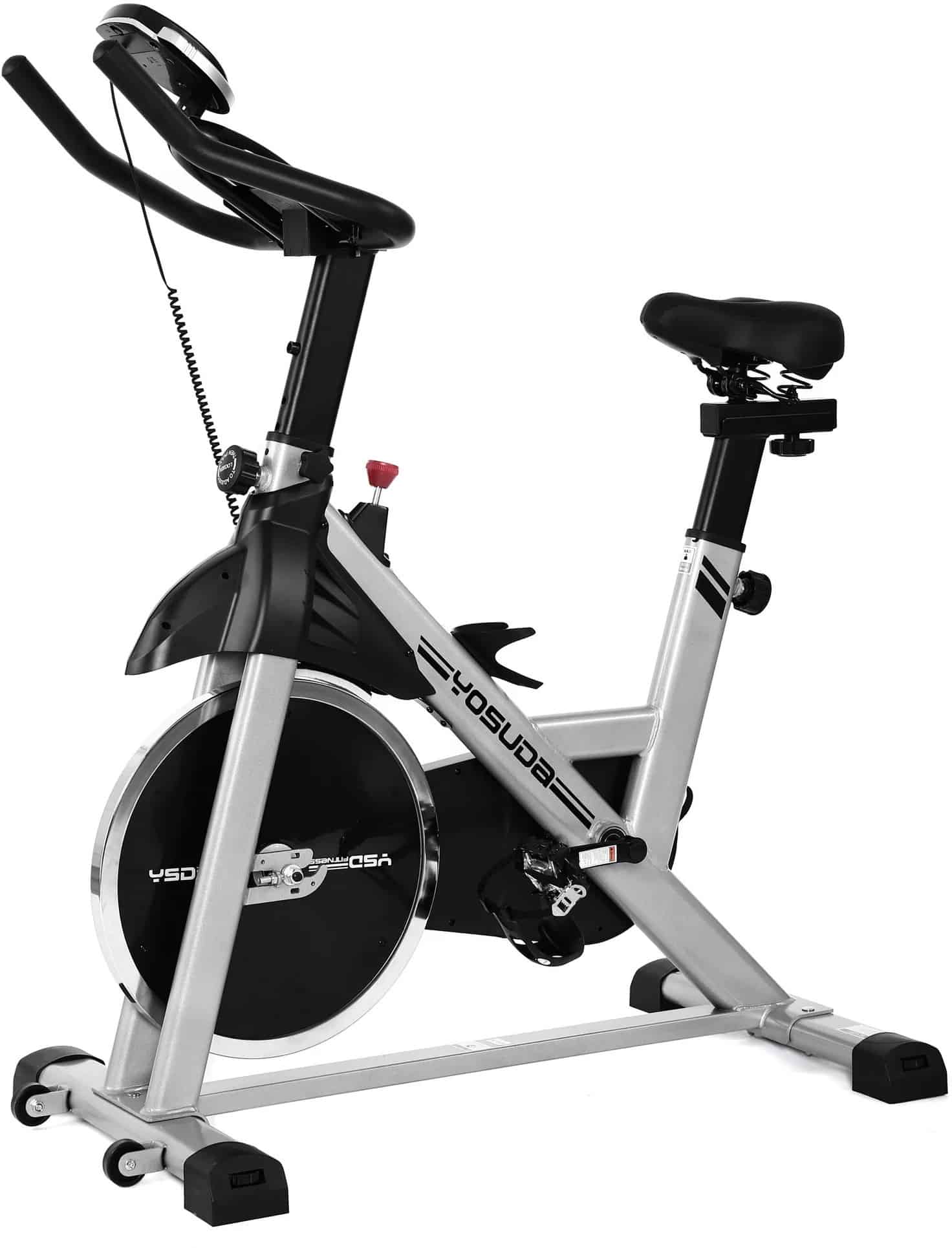 With its silent belt drive, you can enjoy the liberty to sweat at any hour. It is designed with a high-grade steel frame and solid and cast-metal components, so you know it will last you years of comfortable ride. The rollaway wheels of the machine make it easier to transport or reposition by moving it when you finish your workout.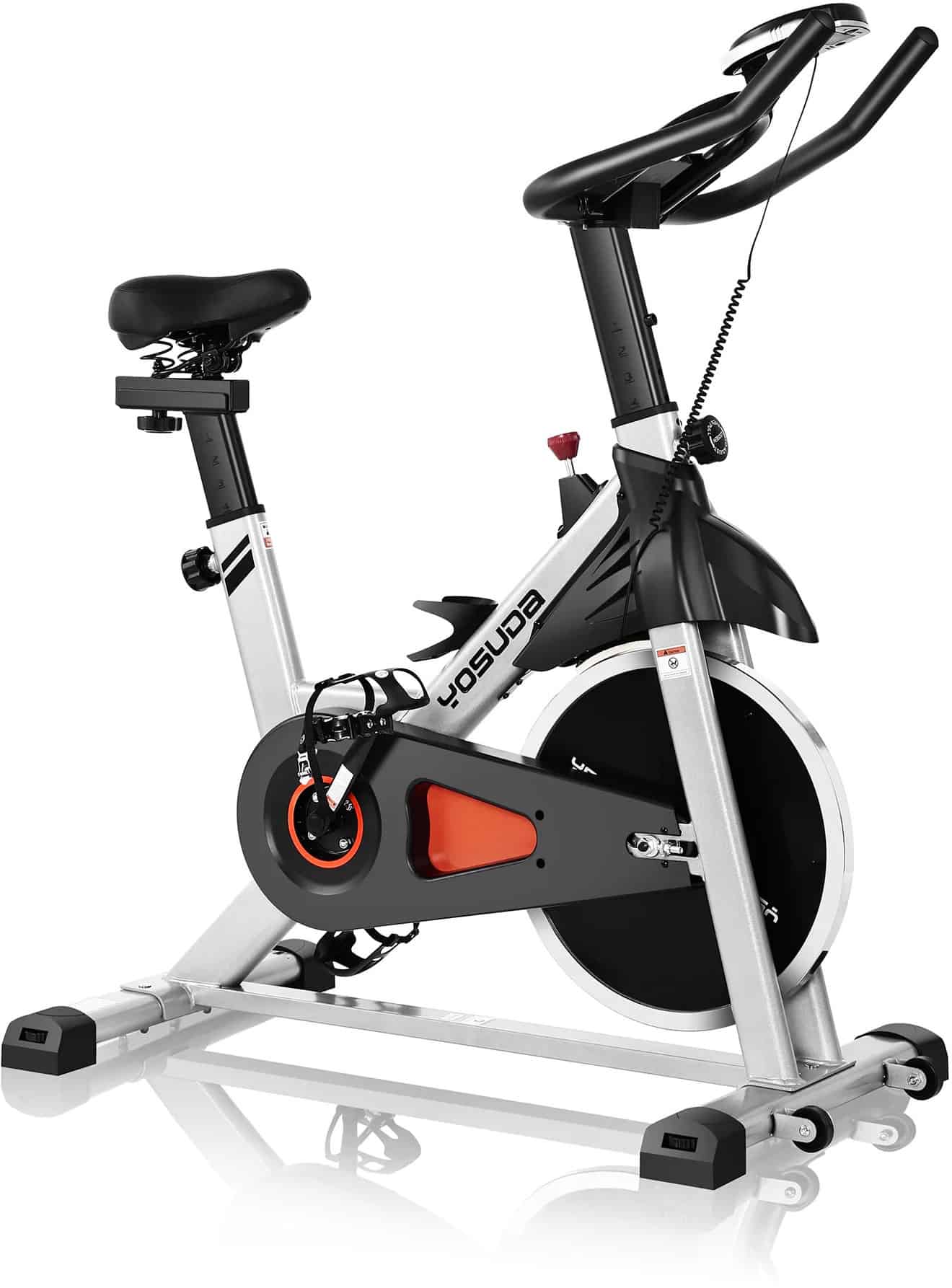 YOSUDA Indoor Stationary Cycling Bike YB007A
The Indoor Stationary Cycling Bike YB007A is revamped and well-built from the inside out. It has a rock-solid foundation and athletic aesthetic design. The thickened frame tubes and precision manufacturing handle the deficiencies of most of the cycle bikes on the market. The 40LBS flywheel and silent belt drive give you a remarkably smooth and quiet ride. No matter how tough or strong you are, the YB007A is a solid bike suitable for you.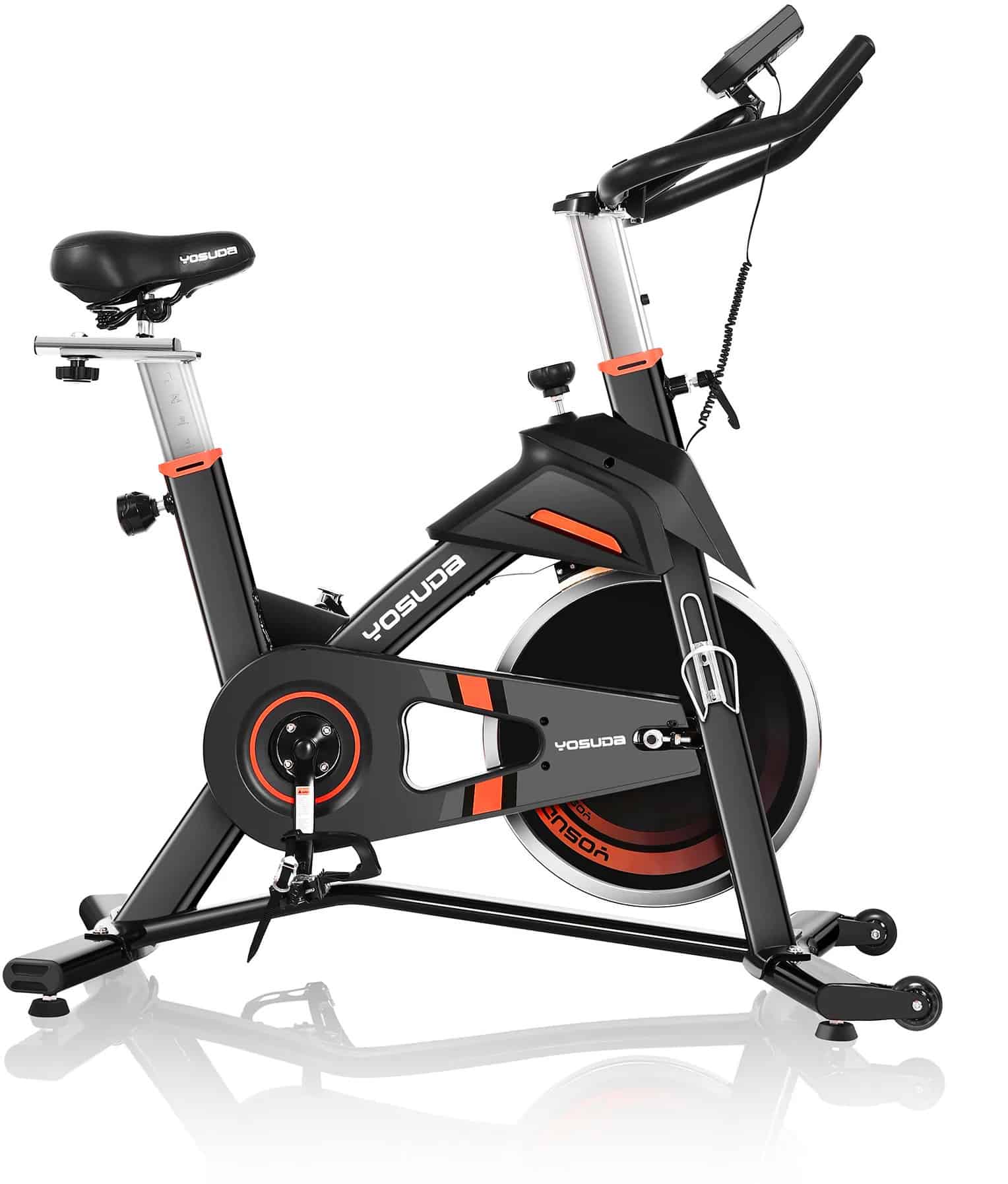 The bike has a multifunctional monitor that displays your time, speed, RPM, distance, and calories burned, and an odometer tracks your progress and helps you achieve your training goals step by step. The four-way adjustable seat allows you to customize the bike to your perfect fit. It is easy and convenient to use, allowing even your family members to use the bike comfortably and efficiently.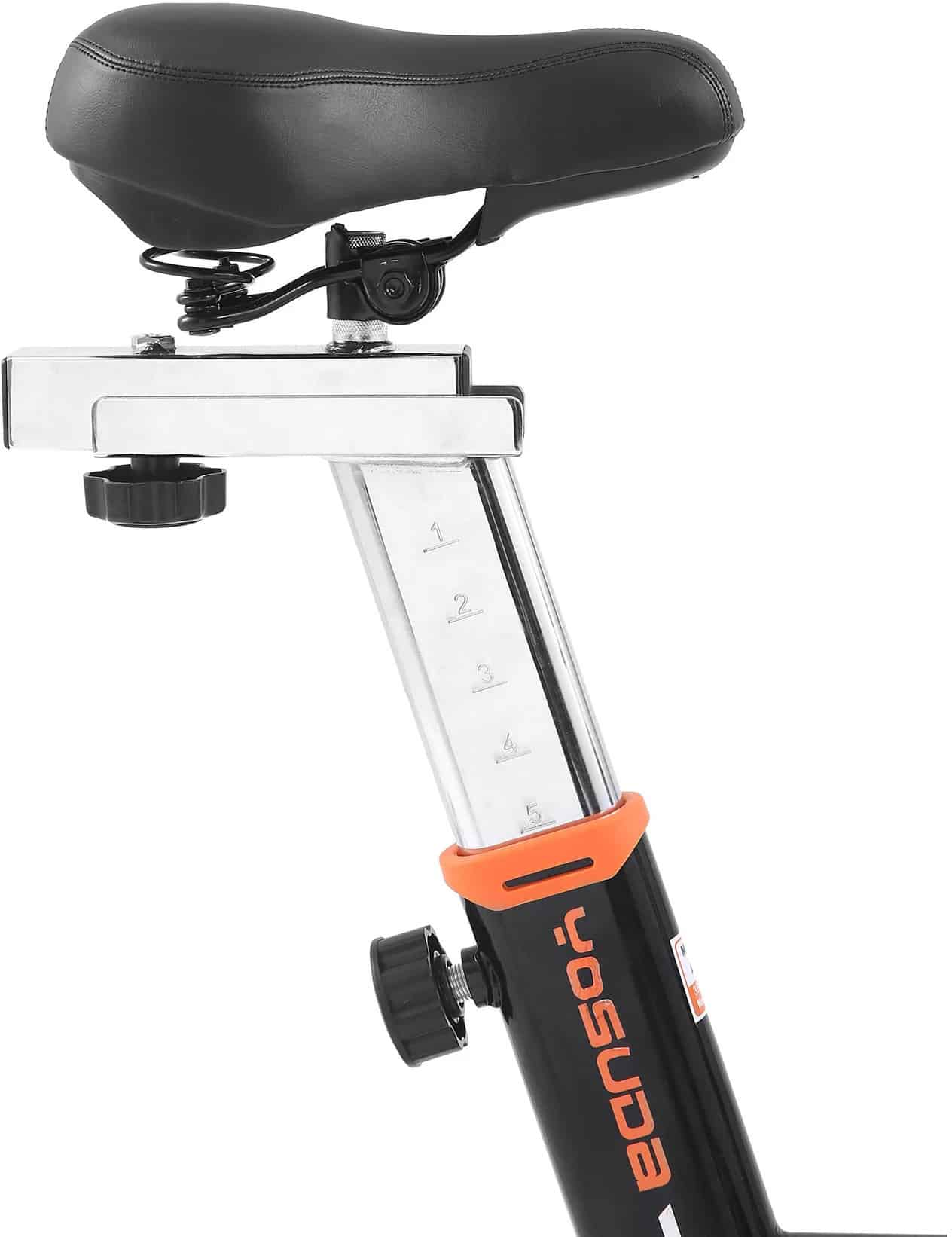 YOSUDA Pro Magnetic Exercise Bike
The difference between the Pro Magnetic Exercise Bike from other bikes is its resistance system, which makes the bike almost noiseless when cycling. The upgrade in the material makes this version more solid and durable, with a maximum weight capacity of 350 pounds and safer cycling. The quality of the adjustable handlebar and seat also improves the frequency of this bike because everyone in the family can use it.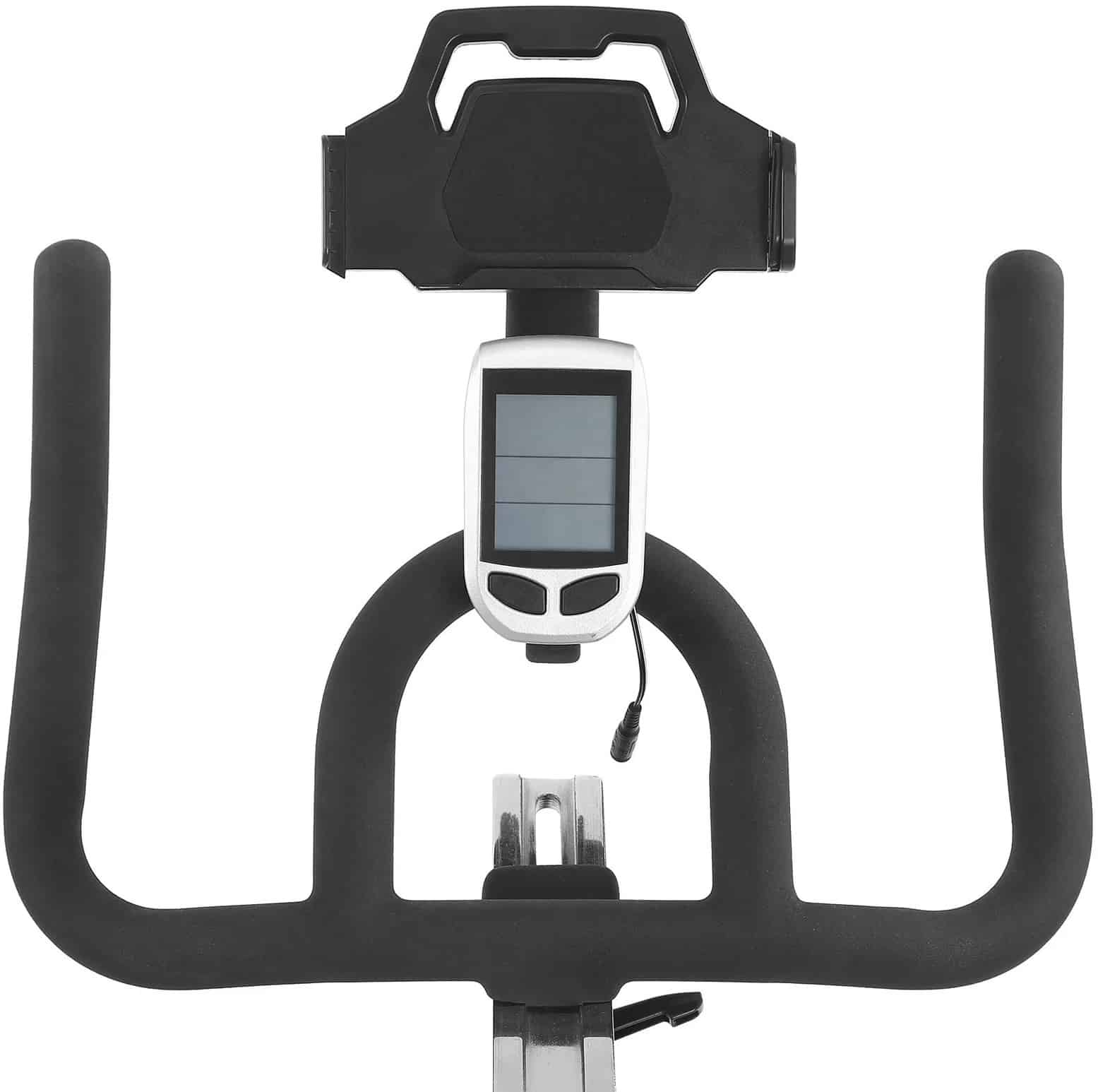 No need to change bikes at every stage of your workout because of the 40 LBS flywheel that meets the needs of all cycling levels. The display can also record and show your exercise data to regulate your exercise intensity accordingly. The iPad stand also lets you watch videos or listen to music with your own devices during exercise, boosting the entertainment of your workout.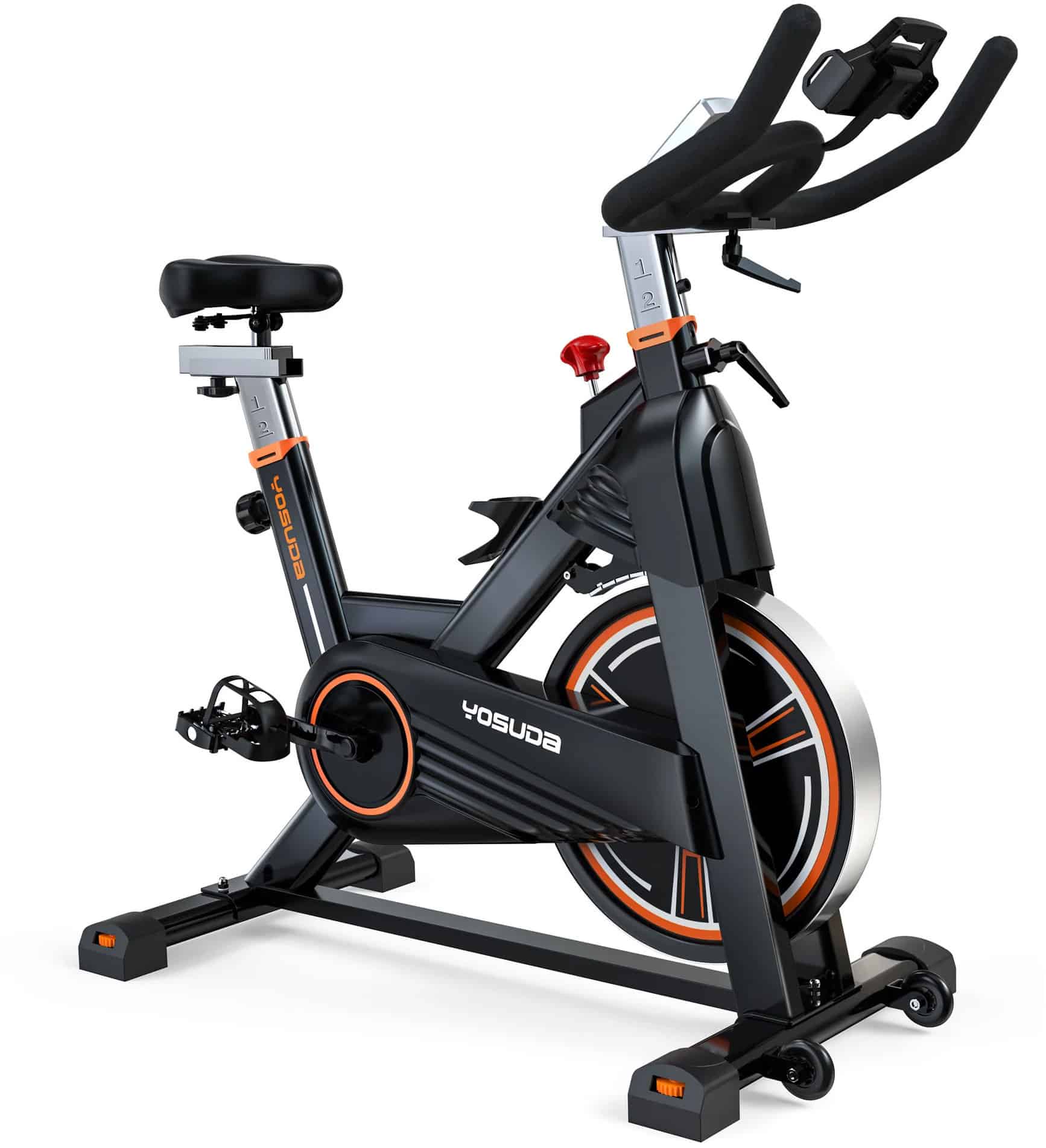 YOSUDA Magnetic Under Desk Cycling Bike YBM-1
The Magnetic Under Desk Cycling Bike YBM-1 is made to do arm and leg exercises to improve blood circulation and activate muscles. It is designed for office white-collar, the elderly, sports injured people, and rehabilitation to do physical therapy to reduce pain, restore, and maintain motor function. For seniors, the cycling bike helps improve their health and extend their lifespan.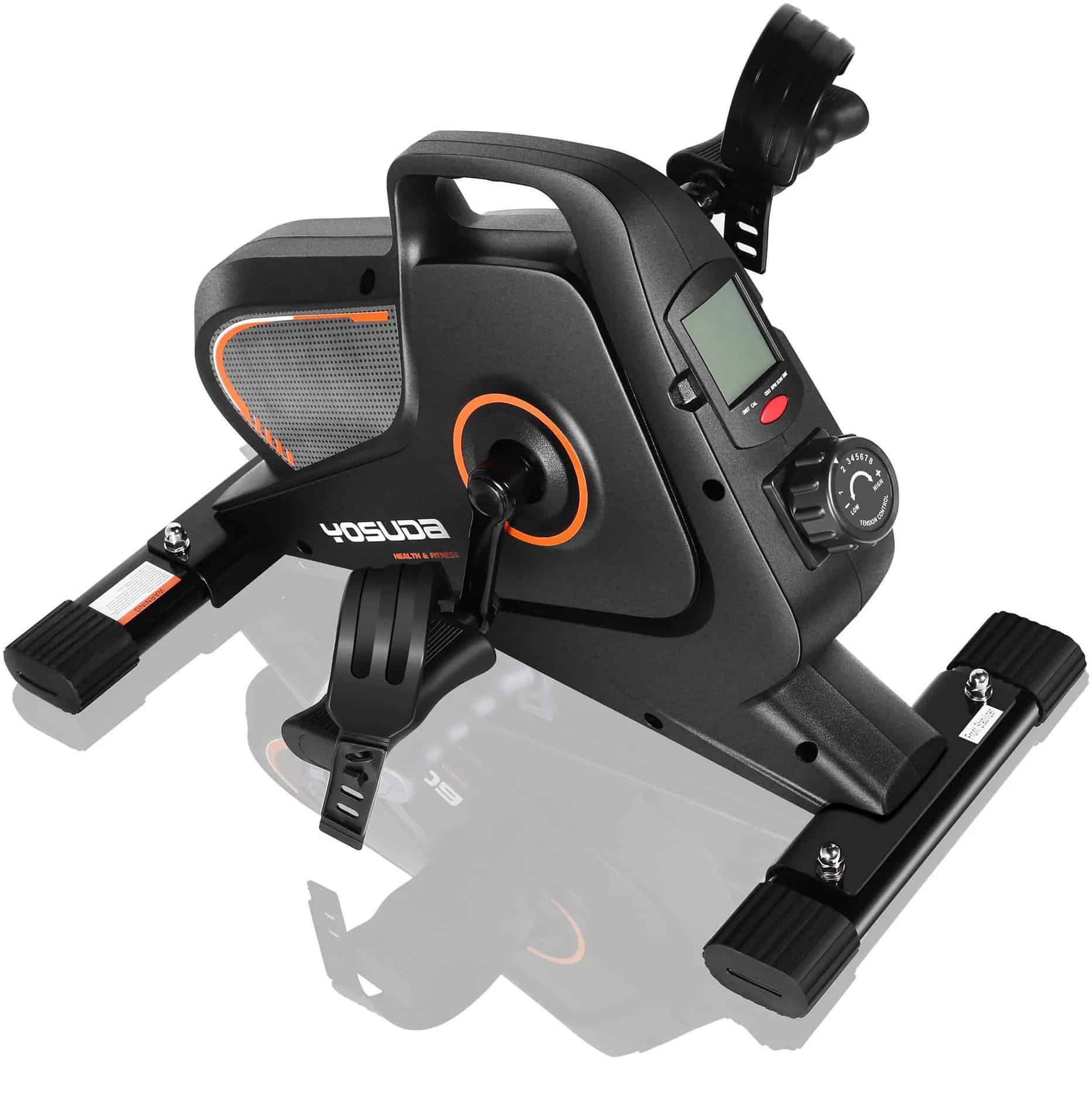 The bike also allows younger people to exercise under the table while working or learning. It comes with eight adjustable levels of magnetic tension, so you can adjust the resistance based on your needs. It also has four anti-slip rubber pads to stabilize the bike and to stay in place even under the greatest resistance. The high-quality samarium cobalt magnet provides ample load for smoother, quieter pedaling.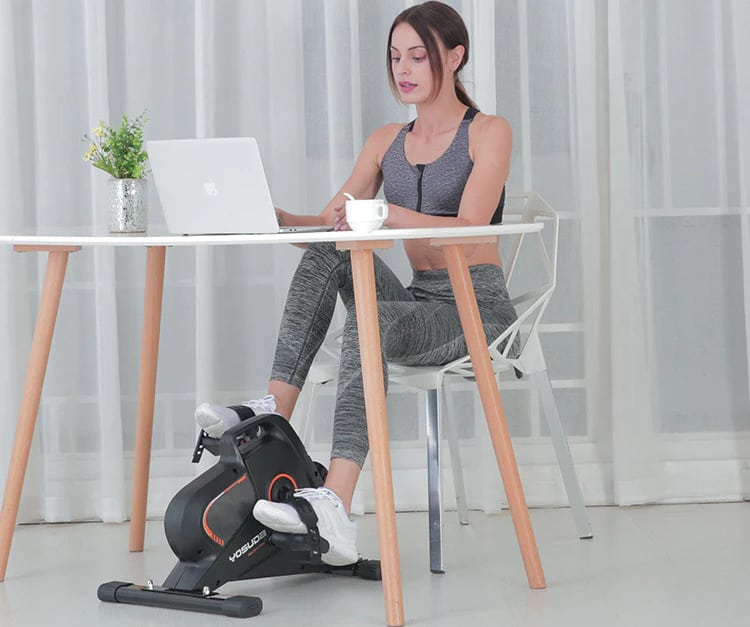 Stationary Exercise Bikes from Yosuda – In Summary
That's our close-up look at the Stationary Exercise Bikes from Yosuda.
Yosuda focuses on developing exercise bikes that help to keep fit in a cardio way. They provide bikes that meet both your professional and basic needs. Additionally, Yosuda also has an under-desk pedal exerciser for the elderly as well as for office white-collar. Yosuda bikes have a thick frame tube and heavy steel frame for durability that will last long.
Looking for more options? Check out these other great products:
Want a tougher workout? Look for an Air Bike (sometimes called an Assault Bike). The New Raptor AirBike or New Stealth Air Bike from Torque might be the hardest workout of your life!
More products from Yosuda.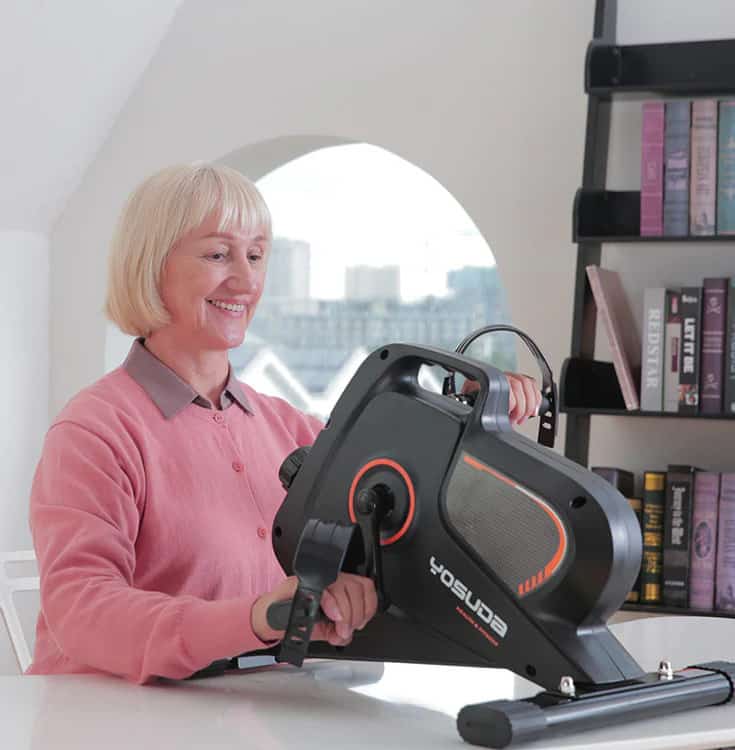 Photo Credits
Product photos on this page are property of Yosuda.
This website is not affiliated or associated with CrossFit, Inc. CrossFit is a registered trademark of CrossFit, Inc.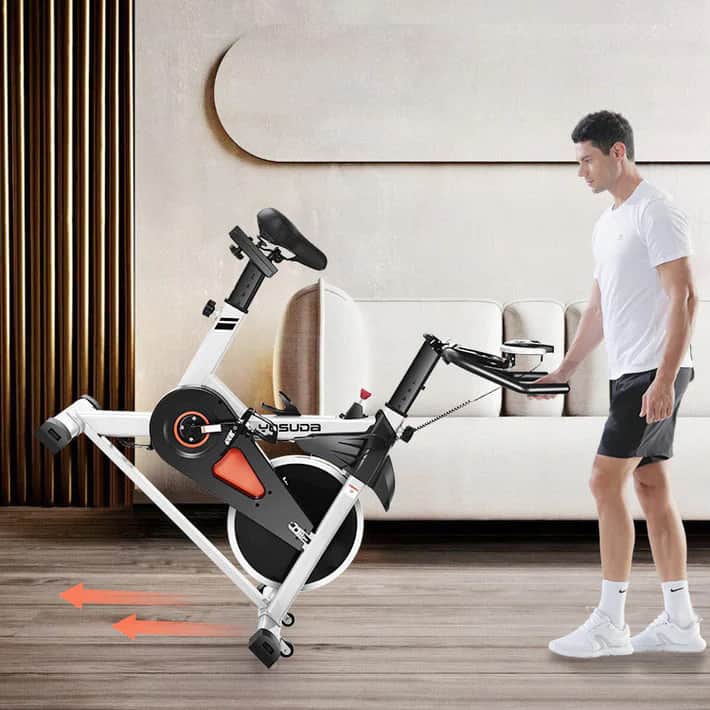 Affiliate Disclaimer
We are an affiliate of Yosuda and others that sell this training gear. If you buy clothing or other training gear after clicking the links in this article, we receive a small commission at no extra cost to you. This helps us to bring you in-depth information and content on these great training products.