Let's take a look at the GR1 Ruck in Camo Colors.
GR1 is the most rugged and most durable rucksack ever built by the maker of the best, most rigid rucking gear — GORUCK. It has been proven to Special Forces' standards for over a decade at the GORUCK Challenge and is synonymous with the finest of American manufacturing.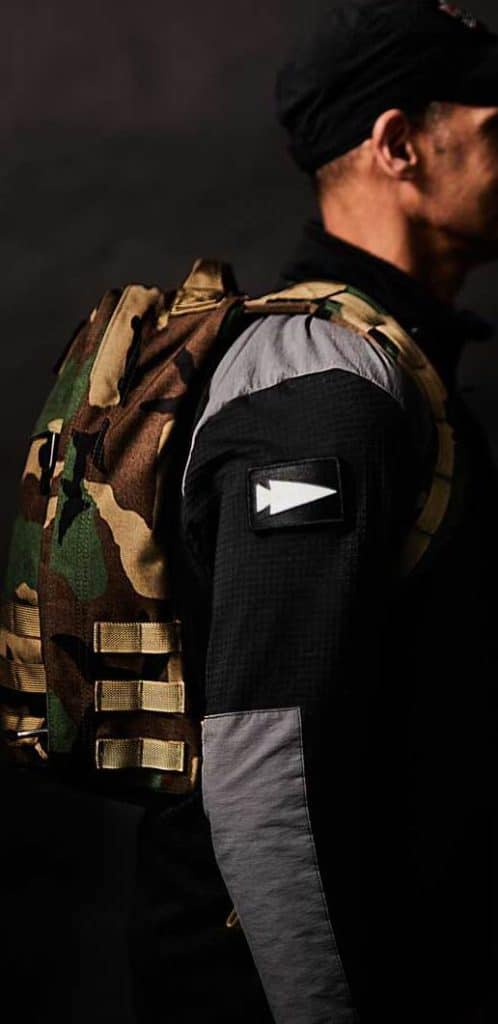 Here are some of the styles we are going to look at. Get these now from GORUCK, but if history is any indicator, the Woodland option is going to be an OCCASIONAL item at best – so get it while you can!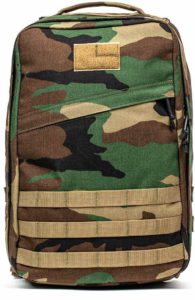 GR1 Ruck (Woodland Camo)
The GR1 Ruck is now available in the classic US military camouflage pattern from the 1980s. We expect this will sell-out, and it will be a long time before it is re-stocked.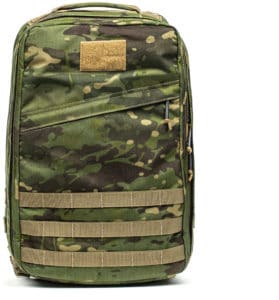 GR1 Ruck (Tropic Multicam)
If you want a modern-looking camo, the GR1 Ruck is also available in Tropic Multicam. This may match your uniform!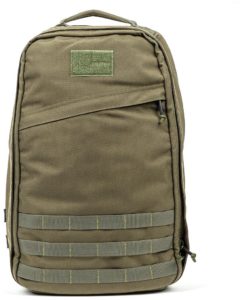 GR1 Ruck (Ranger Green)
GR1 Ruck also available in Ranger Green. It's a more under-the-radar look as compared to the other two.
GR1 Ruck in Camo Colors – Overview
GR1 is extremely solid. It has a Bombproof Laptop Compartment next to your back and has a false bottom so that your laptop won't even notice when you set your ruck down. It is extra reinforced using YKK zippers with a silent, glove-friendly zipper pull constructed from a parachute 550 cord. The shoulder straps and top handle are extra padded to carry heavier loads more comfortably.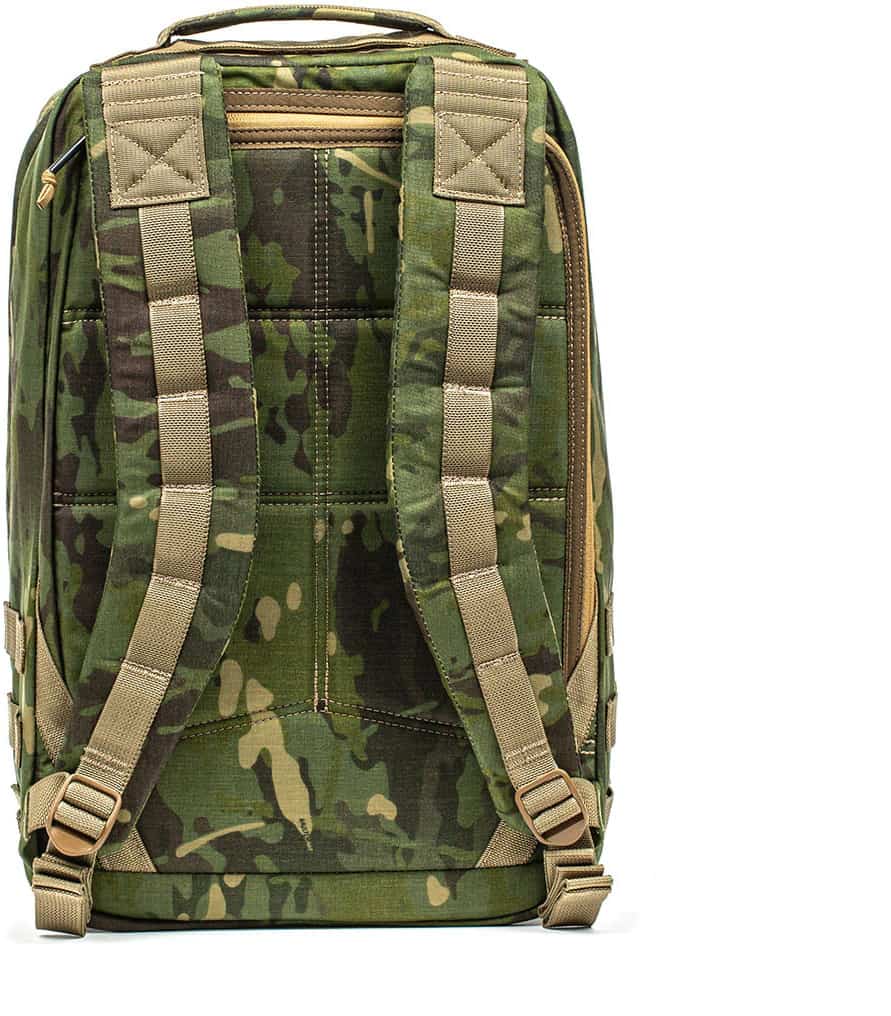 GR1 is tough and is even designed and proven by Special Forces soldiers operating in Baghdad. It is made to last and comes with the SCARS Lifetime Guarantee. This ruck is rainproof and is TSA Compliant. With its removable, rigid plastic frame sheet, the laptop compartment is stabilized and makes you carry more weight comfortably.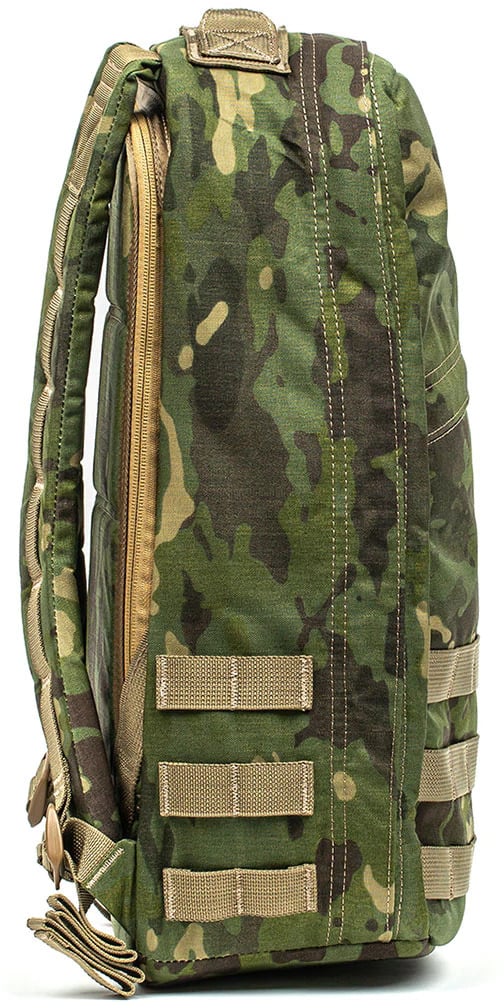 It has three external and internal MOLLE webbing rows that allow you to customize GR1 however you want. It also has three internal pockets — one large elastic pocket, one large mesh zippered pocket, and one small go-to pocket. There is also another external slant pocket for quick access to keys, snacks, and other small items.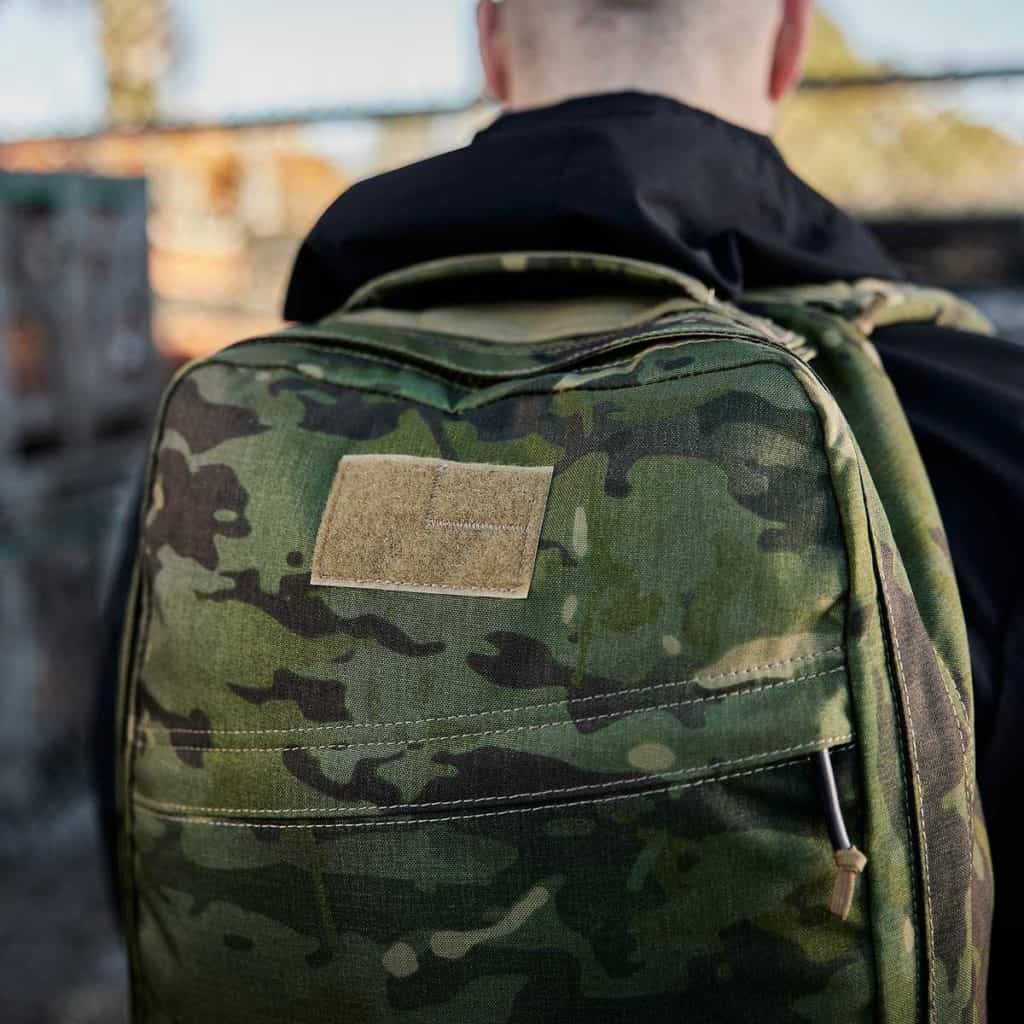 GR1 Review
We've tested the GR1 hands-on (in different colors).
First of all – it looks COOL. And that's the #1 rule – always look cool.
How does it do it? It's the slick-looking design plus a REASONABLE amount of external MOLLE – that's the webbing straps you see on the back and sides.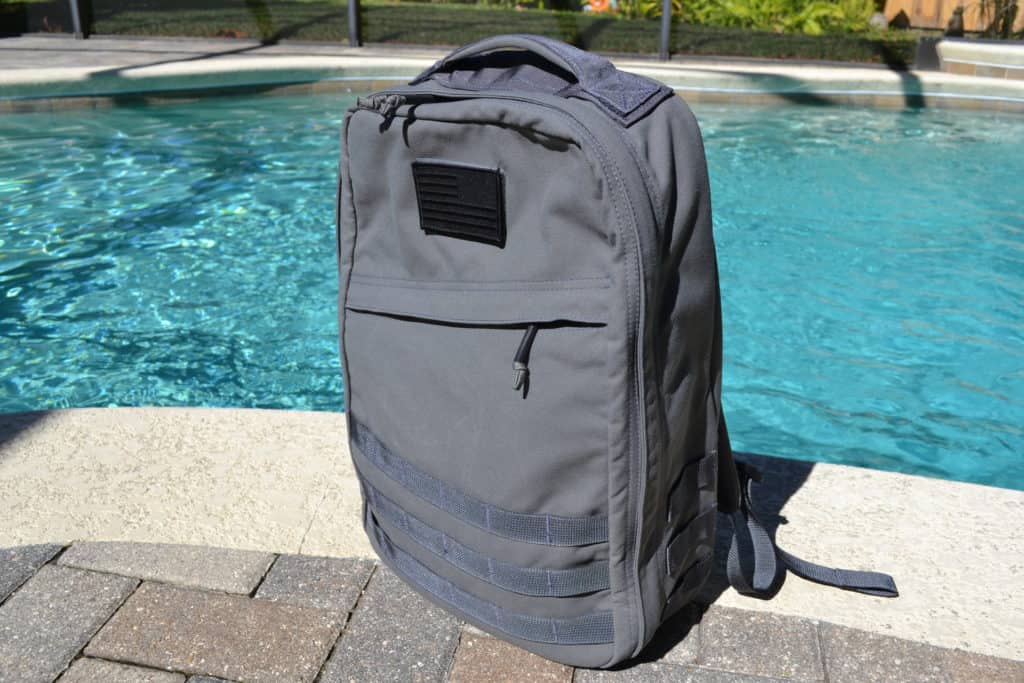 What do you do with all that MOLLE? For starters you can customize with various storage accessories.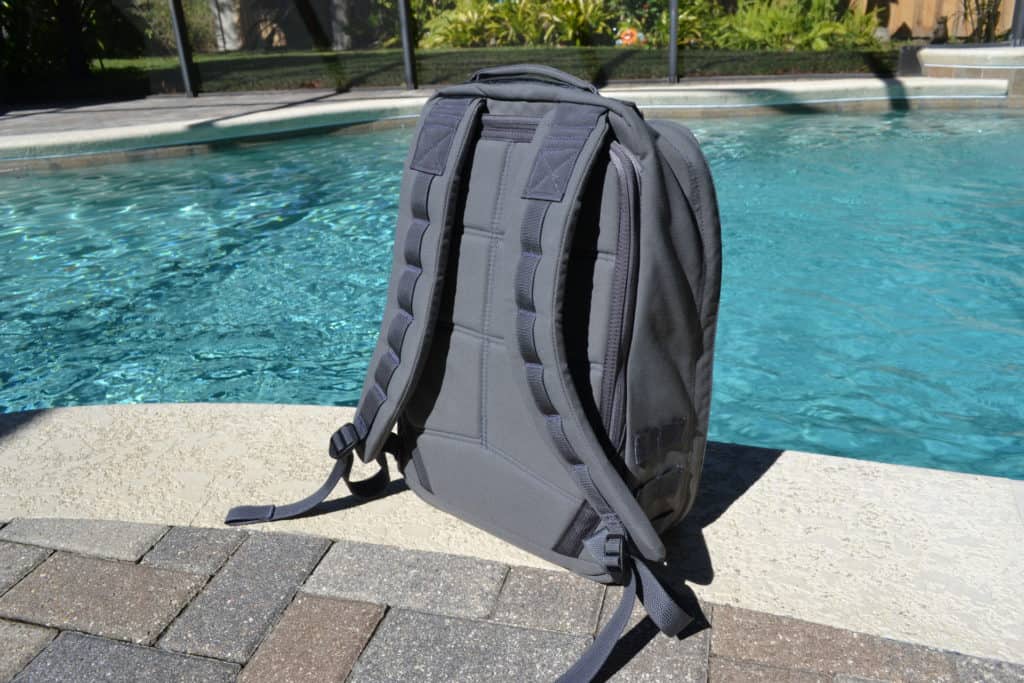 The GR1 is versatile. It's a lay-flat bag. It's not like your laptop bag – with all those damned dividers and subsections. Who can find anything?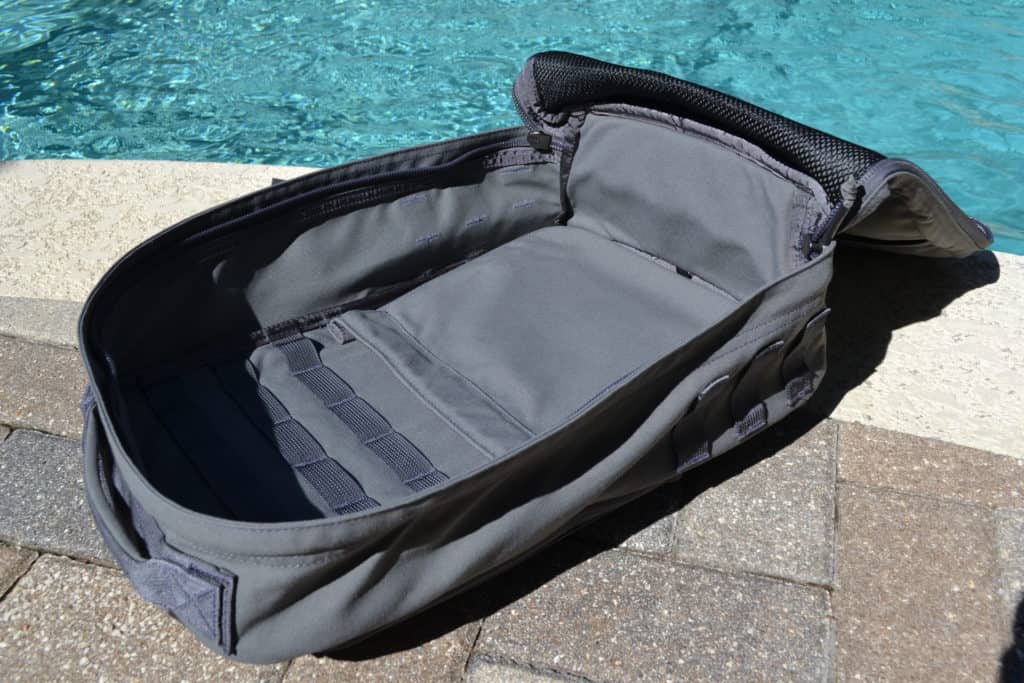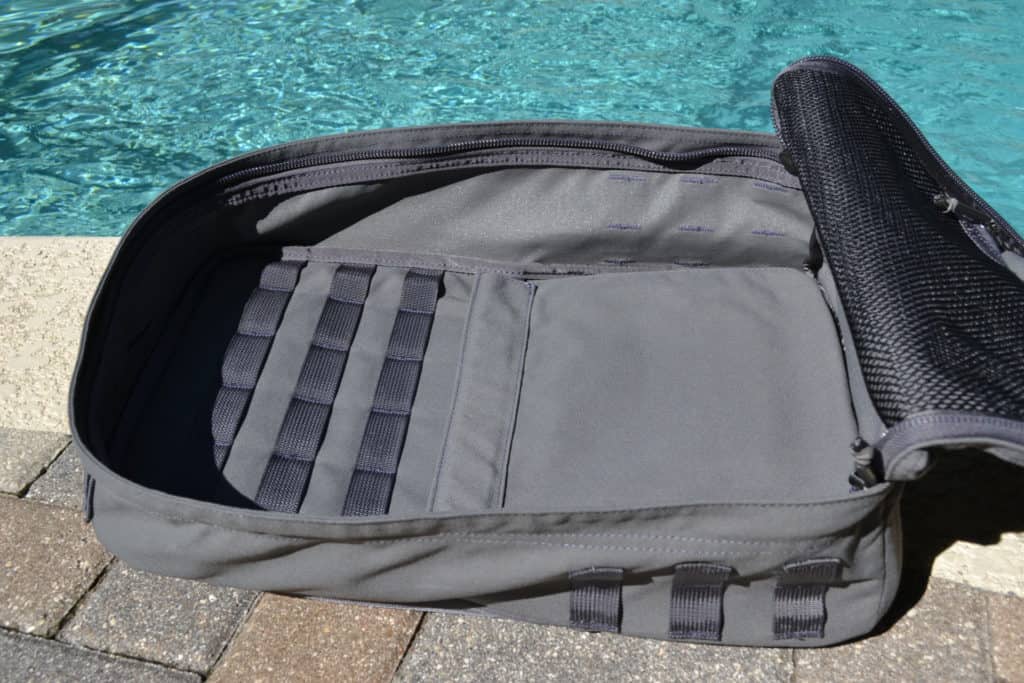 There's a whole bunch of other features – hydration port, flat bottom, frame sheet, made in the USA, Scars lifetime guarantee, box stitching for tough durability, YKK zippers (with paracord zipper pulls), and more…
Get all the intel in our GORUCK GR1 Rucksack Review.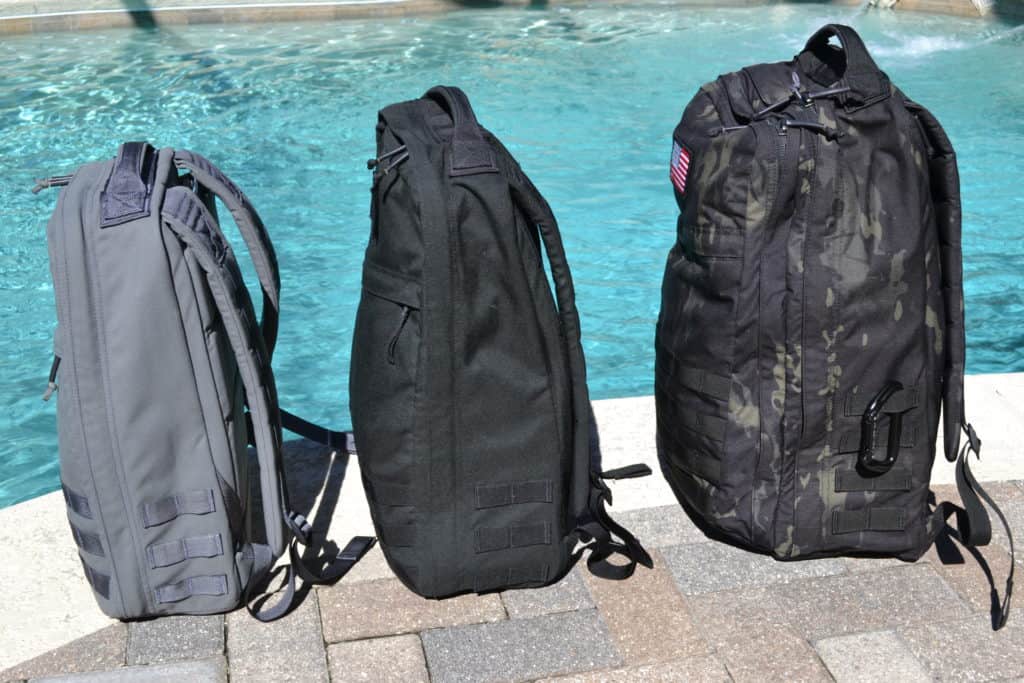 GR1 Ruck in Camo Colors – In Summary
That's our close-up look at the newest GR1 Ruck in Camo Colors.
Get ready for your next adventure in the woods, mountains, or GORUCK's Events and Challenge with GR1. GR1 thrives in cities, warzones, and traveling the world while rucking and comes in 21L and 26L with new camo colors. It is tough, slim, comfortable, and versatile with multiple pockets and MOLLE attachments.
Looking for more options? Check out these other great products:
Want the PREMIUM version of the GR1? Check out the GORUCK GR1 x Carryology – Guerrilla X – for Travel and EDC. It's made from a futuristic material that is tough as Cordura, but lightweight and easy on your clothes (it's not nearly as abrasive.)
Find more products for fitness and travel (EDC) from GORUCK.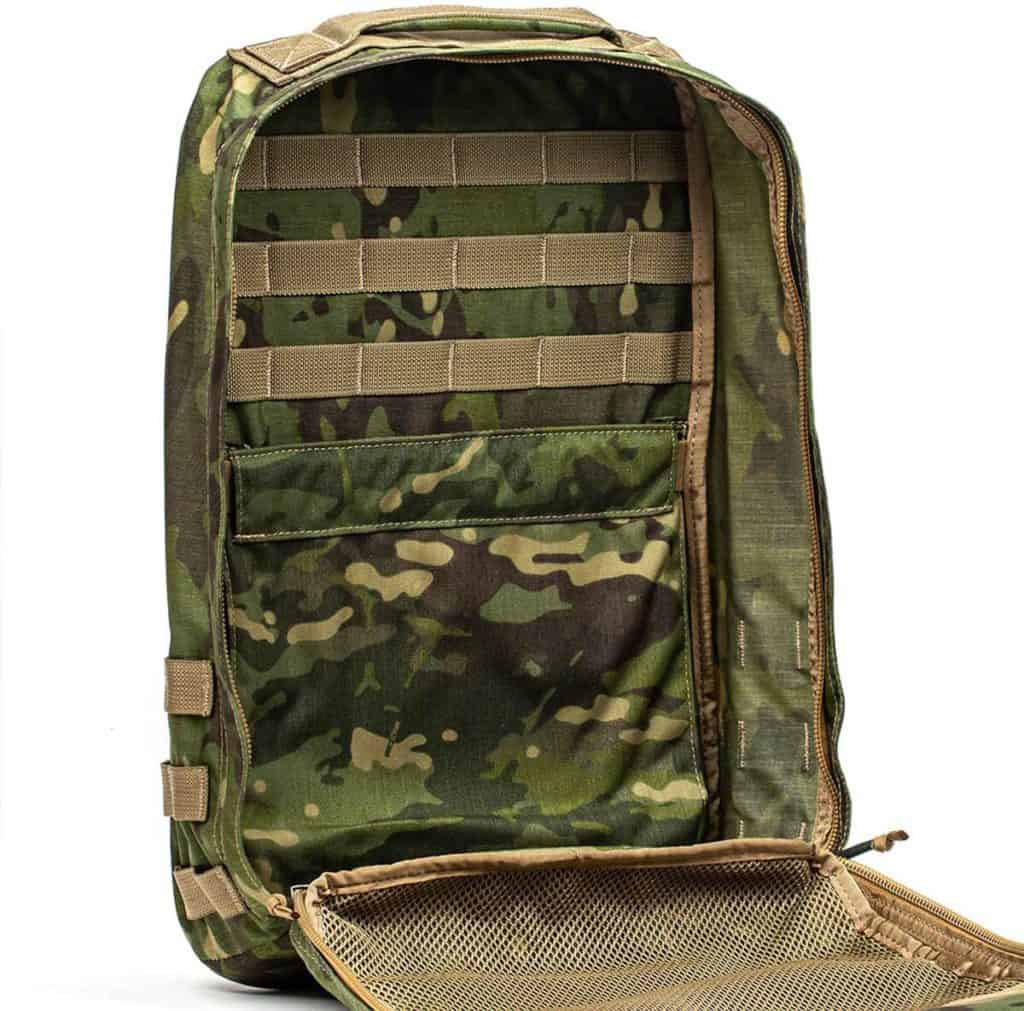 Photo Credits
Product photos on this page are property of GORUCK.
This website is not affiliated or associated with CrossFit, Inc. CrossFit is a registered trademark of CrossFit, Inc.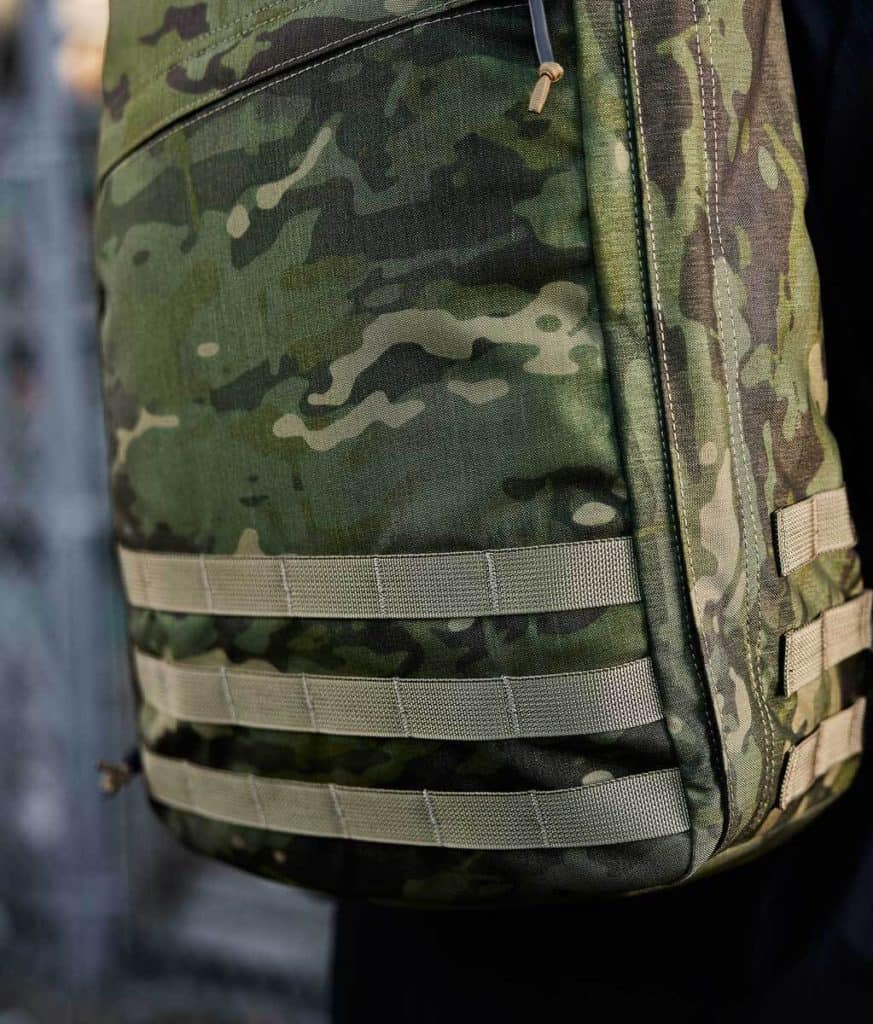 Affiliate Disclaimer
We are an affiliate of GORUCK and others that sell this training gear. If you buy clothing or other training gear after clicking the links in this article, we receive a small commission at no extra cost to you. This helps us to bring you in-depth information and content on these great training products.