The GORUCK GR1 is a killer bag for EDC (Every Day Carry) and travel. But it's got a tacticool look to it. Have you ever wished there was a more toned down version?
This might be what you were waiting for – we present the new GR1 x Carryology – Guerrilla X, from GORUCK and Carryology.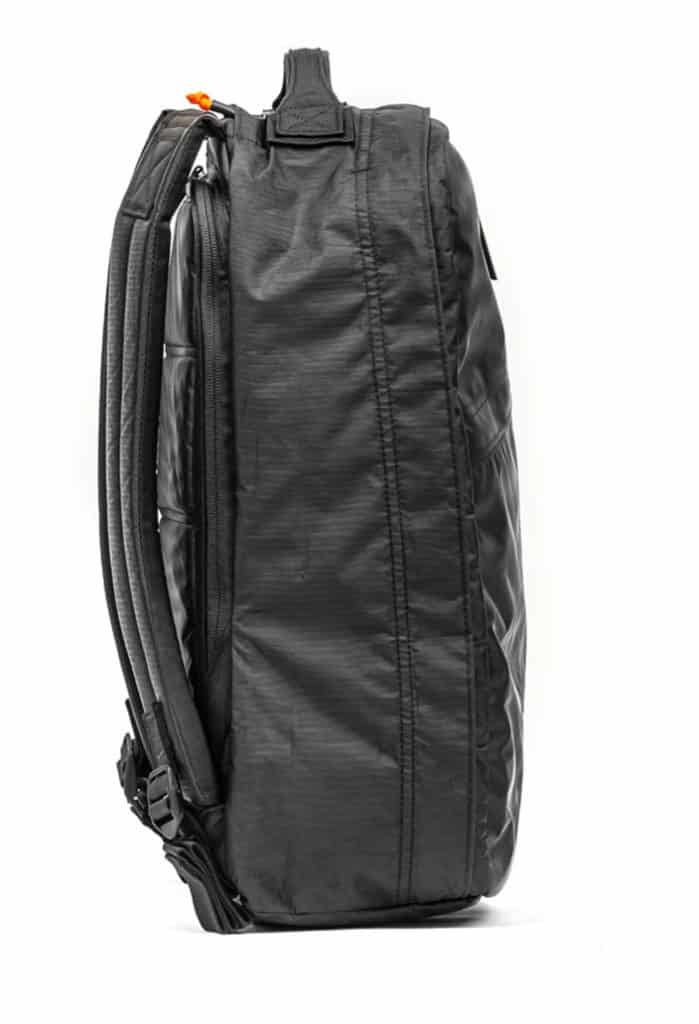 A vision first formed in 2008 now comes to a reality in the new GR1 x Carryology – Guerrilla X. This rucksack results from the dream collaboration of GORUCK and Carryology created from strong, abrasion-resistant, but lightweight Dyneema. The GR1 x Carryology – Guerrilla X is an exclusive and limited edition and comes with Scars Lifetime Guarantee.
Here's the style that will be available soon: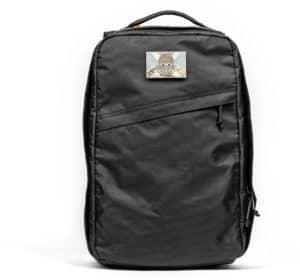 GR1 x Carryology - Guerrilla X (Black)
GR1 x Carryology - Guerrilla X. This is a GR1 that's been given the Carryology treatment. It's not 1000D Cordura - but it's still super-tough - and probably won't pill up your expensive dress shirts and jackets. Consider this a premium edition of the GR1 for EDC and Travel.
GR1 x Carryology – Guerrilla X – Overview
The GR1 x Carryology – Guerrilla X is the result of making the GR1 special – inspired by the future dreamed up Guerrilla X. Guerrilla X is an imaginary warrior from hundreds of years in the future. To make it a reality, this futuristic warrior has to have the most futuristic high-performance material on earth. That's where Dyneema® enters the scenario. After a deliberate study, based on a long assessment of tensile strength and abrasion resistance test figures, the Dyneema CT9Hw6/blkwov6, which is heavy-duty, light, and space-age, was chosen as the sturdiest offering.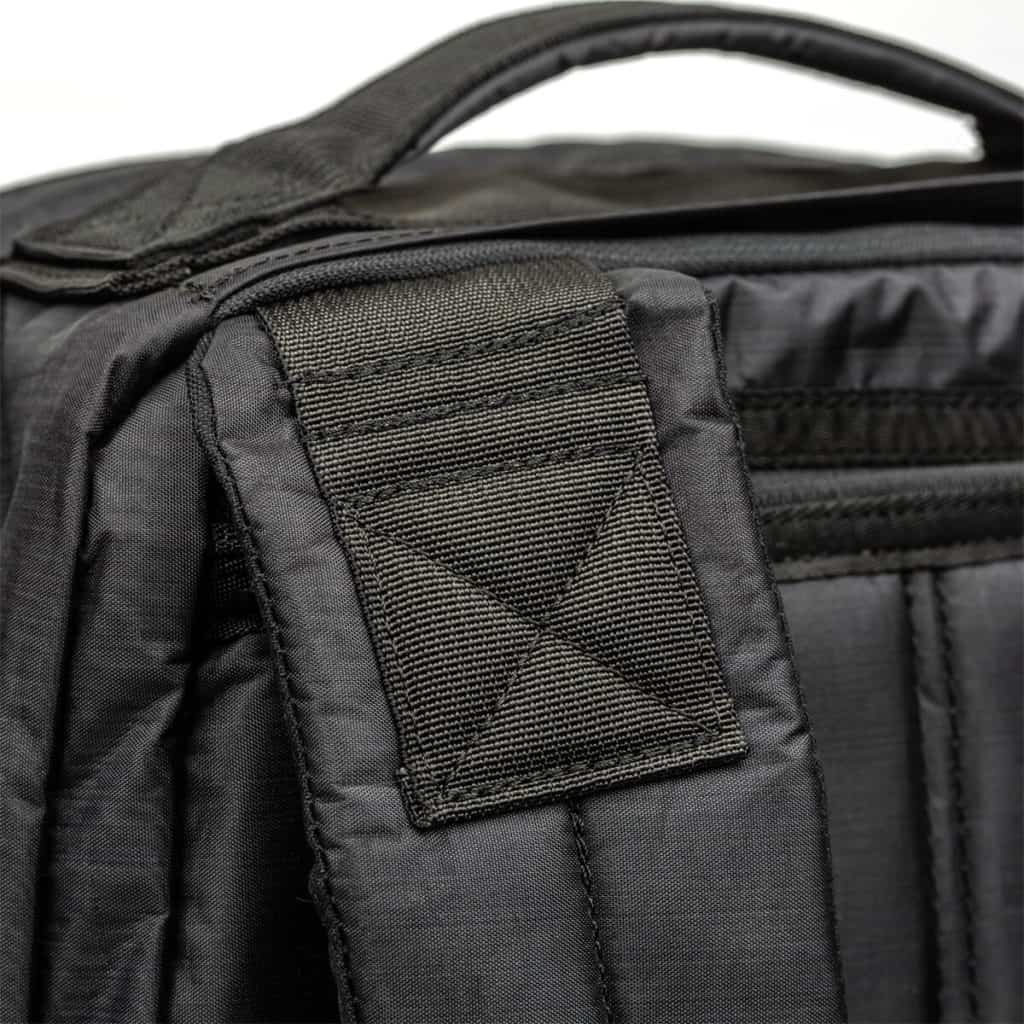 Dyneema is 15 times tougher than steel and 40% tougher than its main competitor Kevlar. It has a 150d poly face and improved inner adhesive for better lamination with a two mil aliphatic PU film, rather than wrinkled Mylar. It is 6.9 oz p/yard, compared with 11.2 oz p/yard of 1000D Cordura. The GR1 x Carryology – Guerrilla X uses the LoVis exterior with HiVis interior providing contrast so you can easily access items, especially in the dark. It opens flat, and you can have quick access to the pocket underneath the top handle and an external slant pocket on the front. It has a limited edition, laser-etch, laser-color, and laser-cut titanium Velcro-backed patch.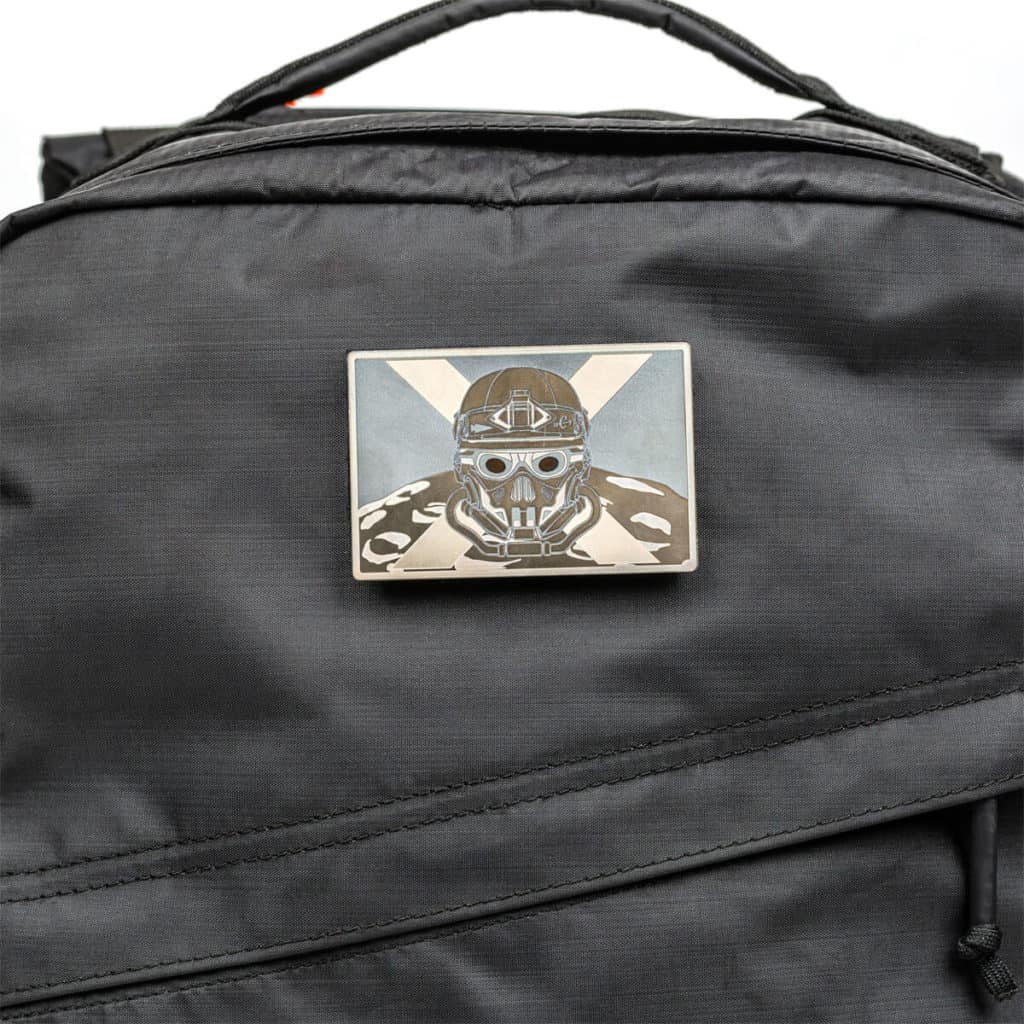 Rucking is made easier with its extra padded shoulder straps lined with 500D Cordura lines on the inside and top handle. It has a sleek exterior with only three rows of internal MOLLE webbing, so you can customize it. The GR1 x Carryology – Guerrilla X is highly water-resistant and has a removable, hard plastic frame sheet that secures the laptop compartment giving you the ability to carry more weight easily. The rucksack has various internal pockets – one large elastic pocket, one large mesh zippered pocket, and one small go-to pocket.
GR1 x Carryology – Guerrilla X Review – In Summary
That's our look at the brand new GR1 x Carryology – Guerrilla X.
The GR1 x Carryology – Guerrilla X is made entirely in the USA with the Scars Lifetime Guarantee. Available in both 26L and 21L, the rucksack is covered with Dyneema to create a soft-grip handle, is TSA Compliant, and fits under the seat in front of you. It is also water-resistant using YKK zippers with silent, glove-friendly zipper pulls built from parachute 550 cord.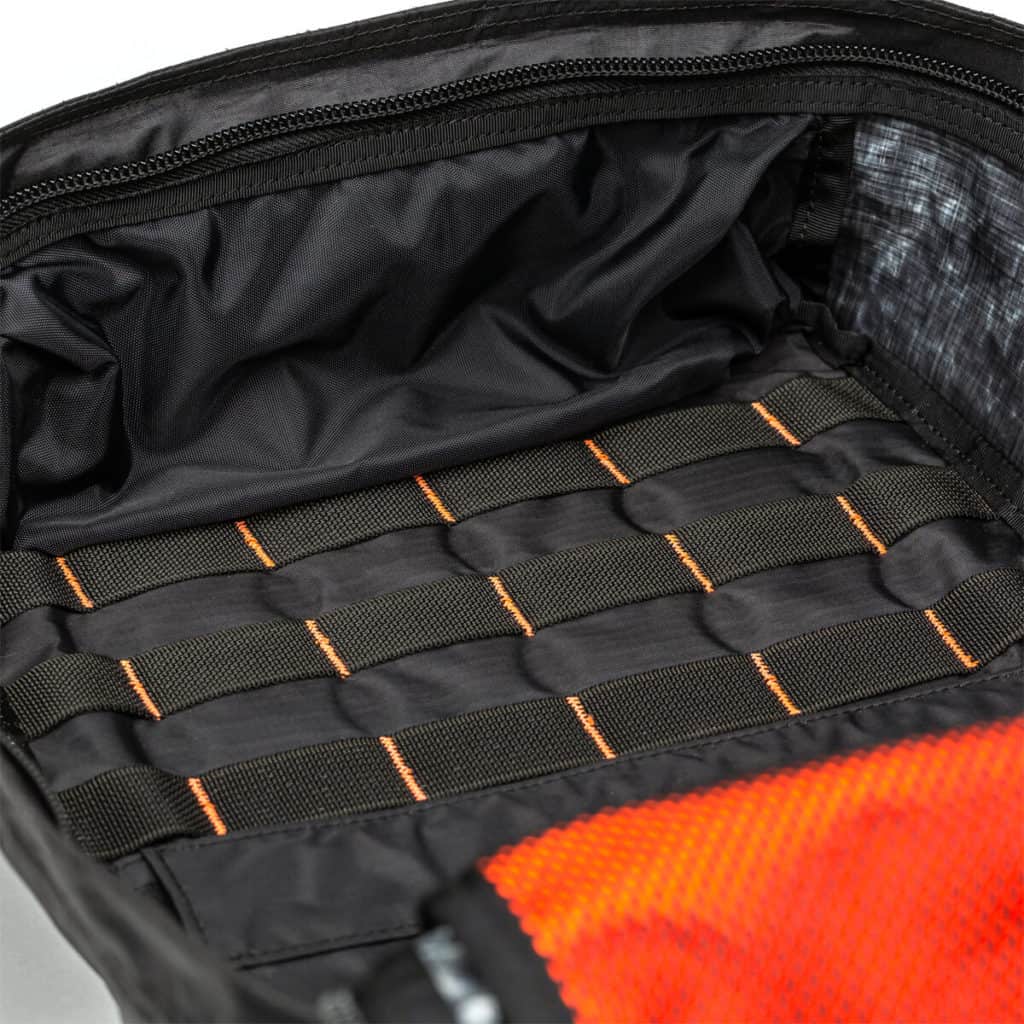 Photo Credits
Product photos on this page are property of GORUCK.
This website is not affiliated or associated with CrossFit, Inc. CrossFit is a registered trademark of CrossFit, Inc.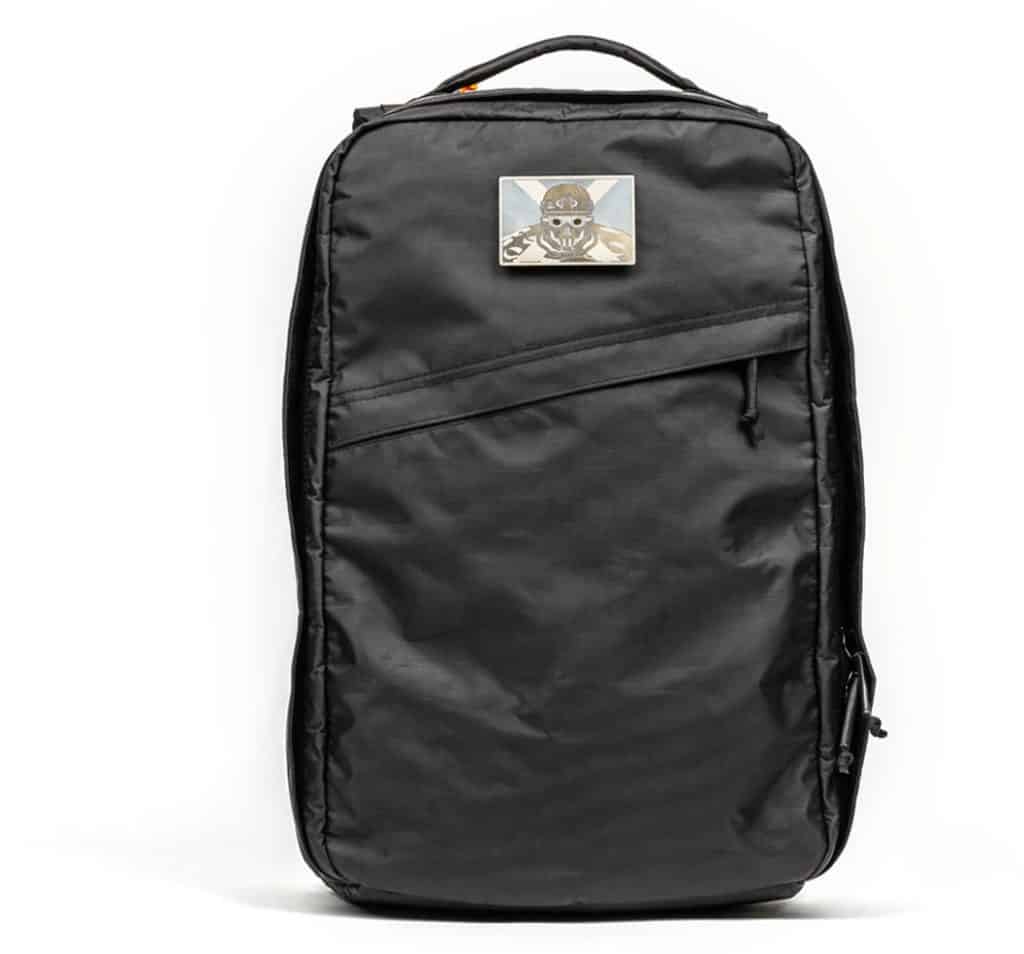 Affiliate Disclaimer
We are an affiliate of GORUCK and others that sell this training gear. If you buy clothing or other training gear after clicking the links in this article, we receive a small commission at no extra cost to you. This helps us to bring you in-depth information and content on these great training products.