Let's review the GR1 Rucksacks from GORUCK.
When it comes to rucksacks, the first name that comes to mind is GORUCK. GORUCK specializes in making durable, quality, versatile, and rugged rucksacks, and now they are bringing back GR1 – exclusively overbuilt in the USA.
GR1 is irreplaceable. To put it simply, there is no other rucksack/backpack in the market that comes close to what GR1 is. It is rainproof, comfortable, easy to carry, has a lifetime guarantee, and performs both in office and outdoor settings.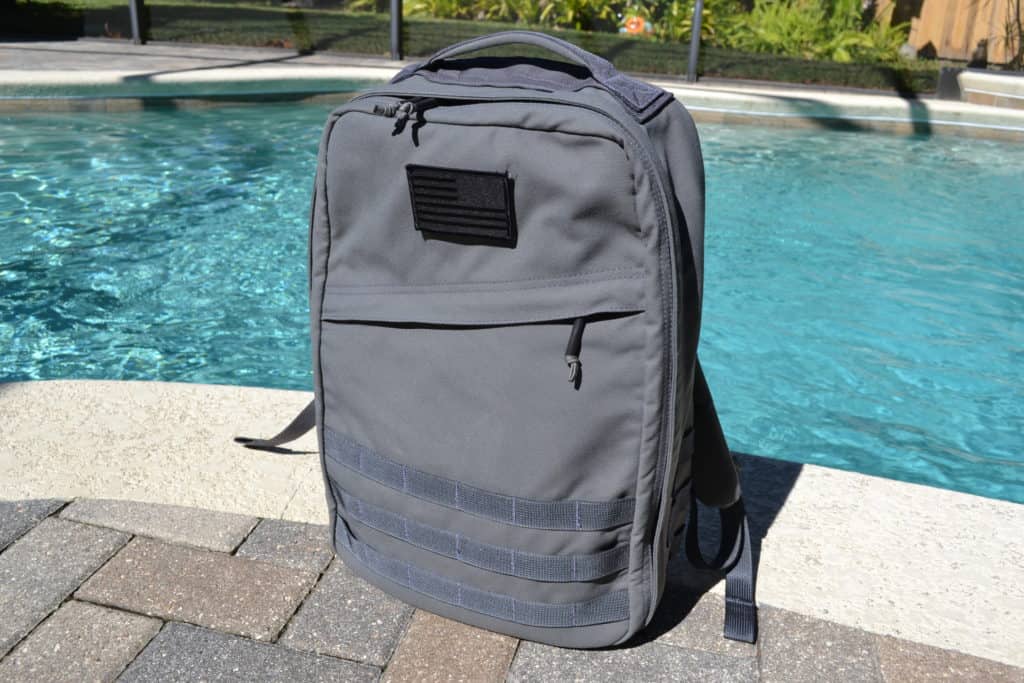 Here are some of the styles we are going to look at:
Let's check it out…
GR1 Rucksacks – Overview
GR1 opens flat to make it more manageable to pack and organize. It is excellent for light travel, where you can easily see the entire interior and accommodates some personal and office items. There is a sizeable elastic sleeve on the main compartment's back wall and three rows of MOLLE webbing across the top. It also has a bombproof laptop compartment which is well guarded with sturdy padding on both sides, a false bottom, and a plastic sheet frame on the back. Special Forces medical rucks use the same similar design.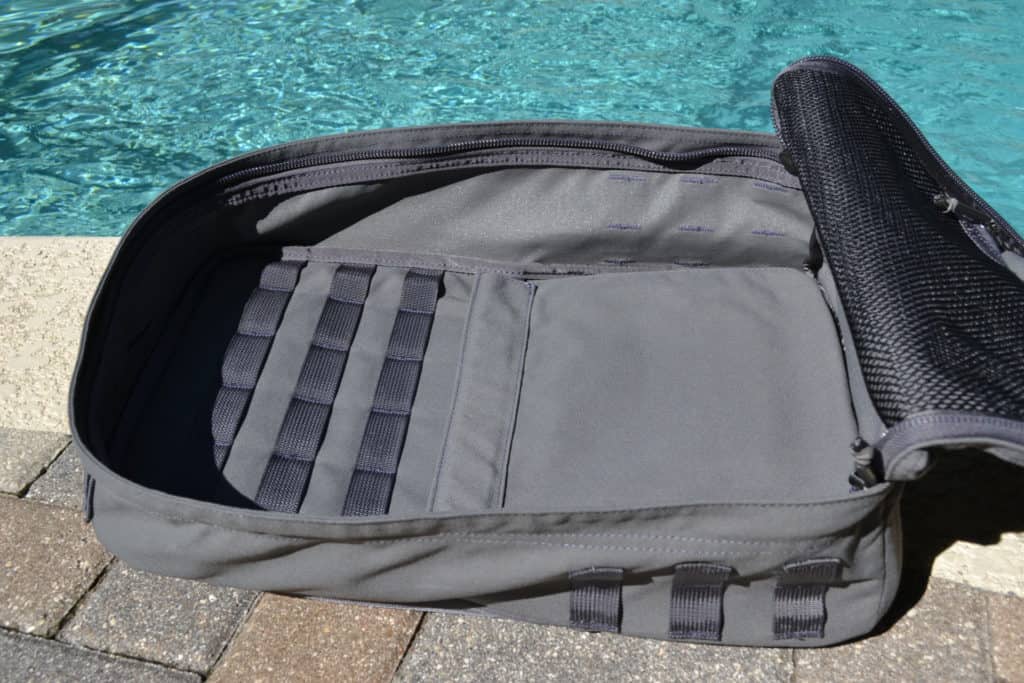 There is a large zipped mesh pocket on the front wall of the main compartment that extends the bag's width up to 28 cm deep. There is also a smaller zipped pocket for smaller items, while the top of the main compartment has a hydration tube port. On the bag's front face, there is a large flat pocket that can accommodate bulky items. To stabilize the laptop compartment, a removable, rigid plastic frame sheet is placed, enabling you to bring more weight conveniently.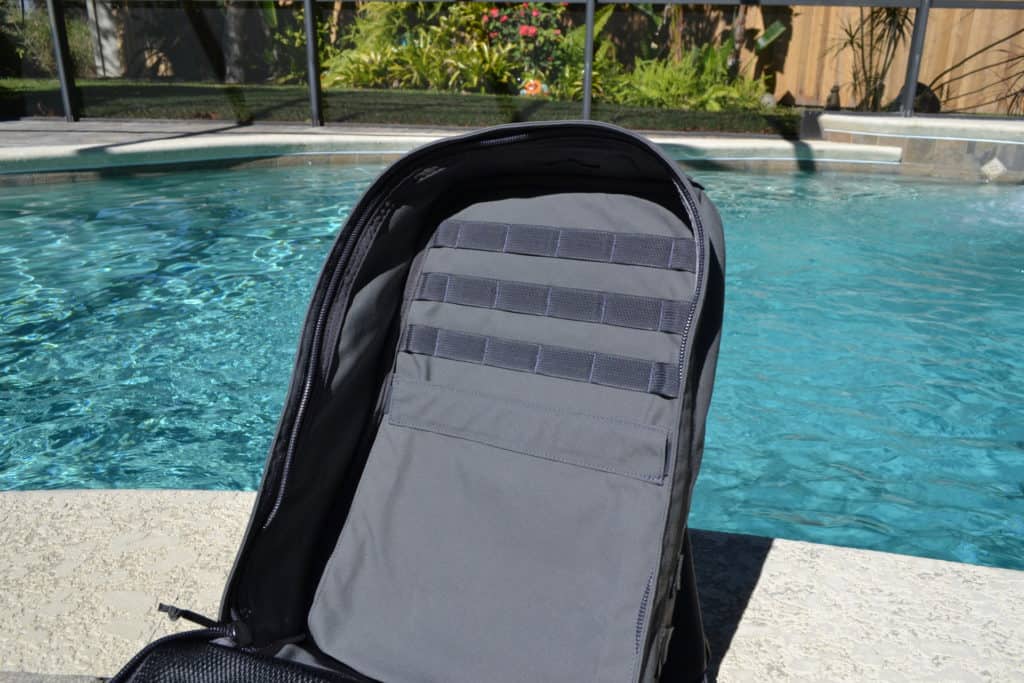 GR1 comes in two versions – the 21L, which is 11.5 x 18 x 5.5 inches at 2.9 lbs, and the 26L, which is 12 x20 x 6.75 inches at 3.2 lbs. The fabric used in GR1 is 1000D Condura, and the back panel and shoulder straps are also stuffed with closed-cell foam. The amount of coating in the stitching is incredibly made while the YKK zippers have silent, glove-friendly zipper pulls which are astonishingly reliable and dependable.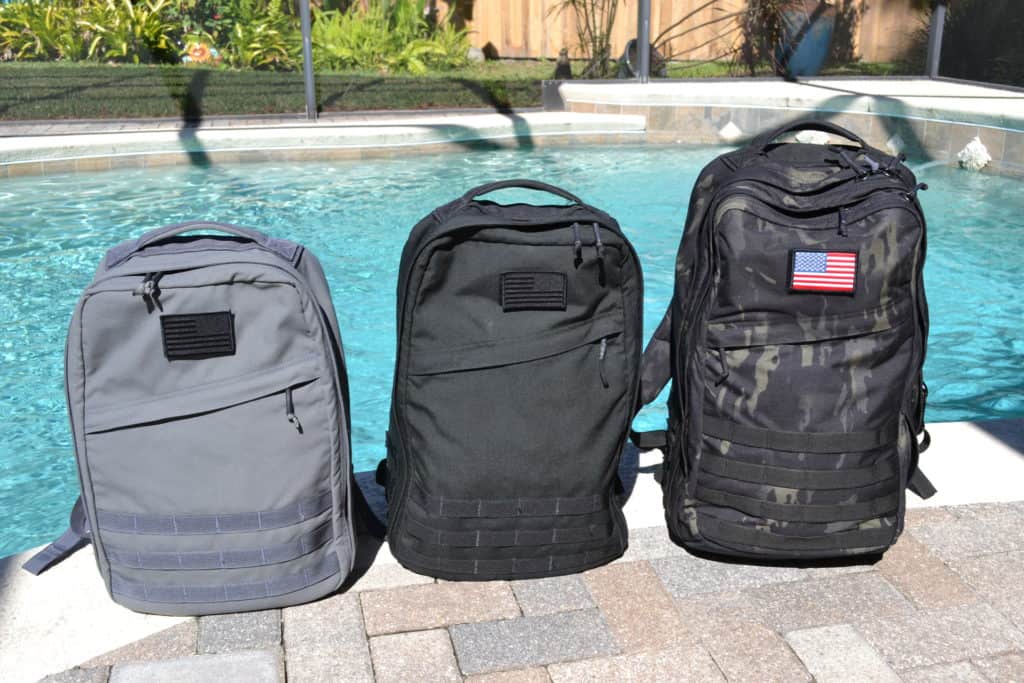 GR1 21L Versus 26L
The GR1 is available in 21 Liters (L) or 26 Liters.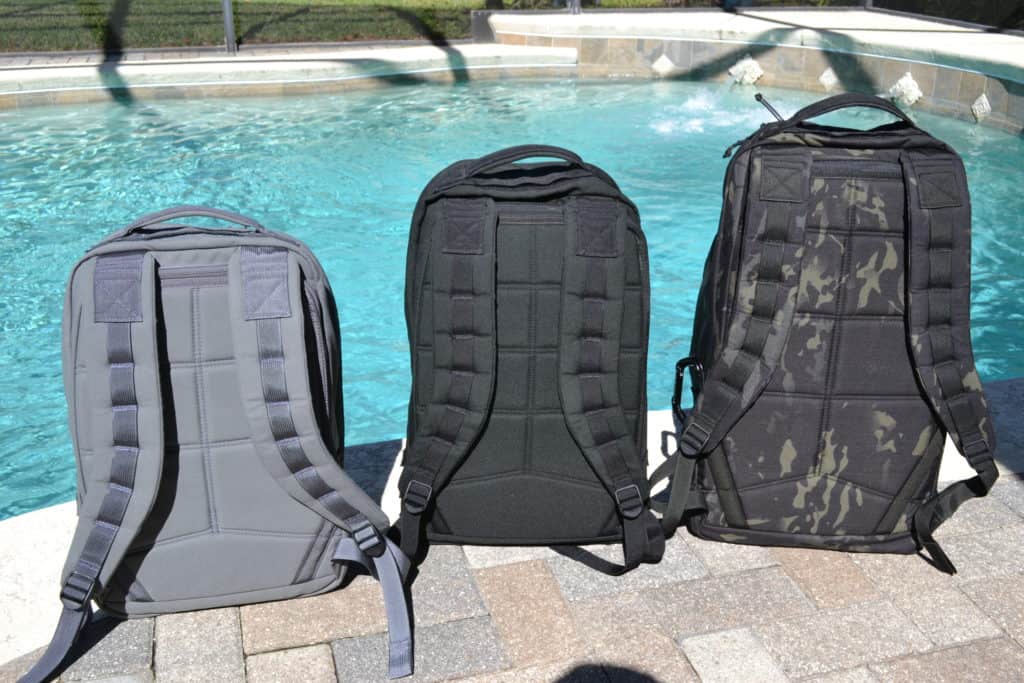 The 26L is taller.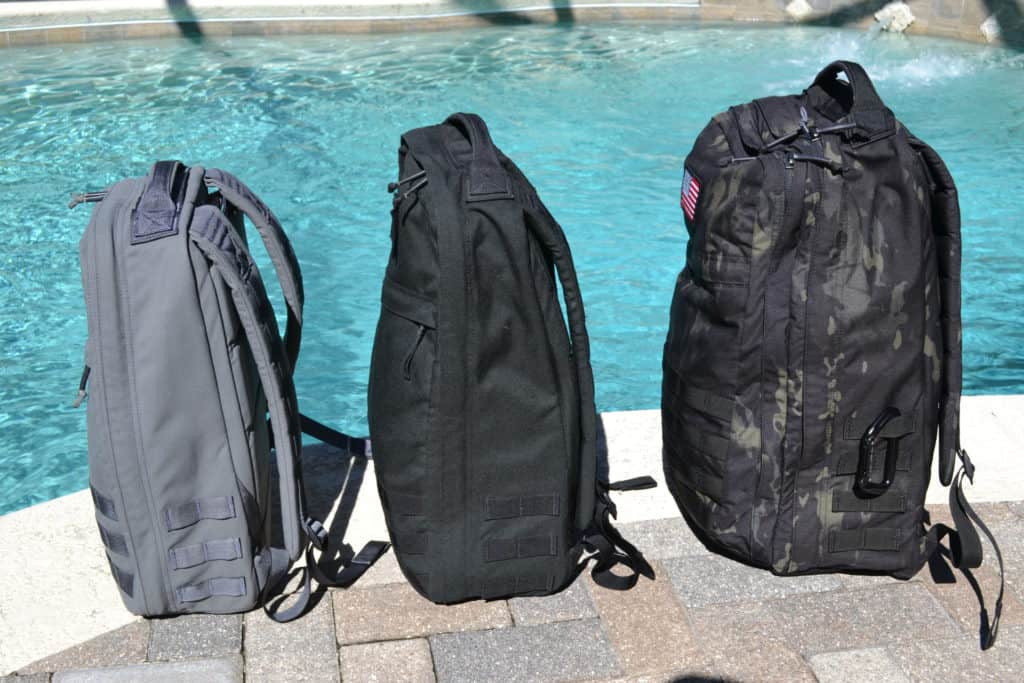 What's the right size for you? If you are tall – go for the 26L. People that are shorter in stature may want the 21L.
GR1 Rucksack – Tour
Let's take a look.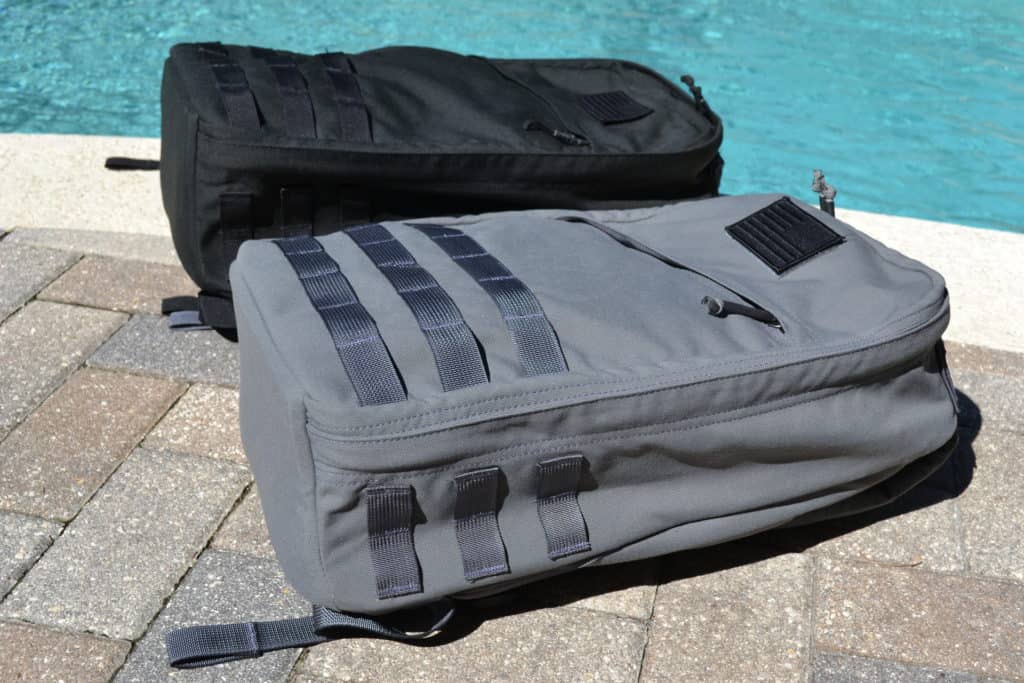 The GR1 has some MOLLE on the sides and back – but not so much to make it look too "tactical" – or tacticool – as the kids are saying.
Heck, it also has MOLLE on the inside. Why? For customizations!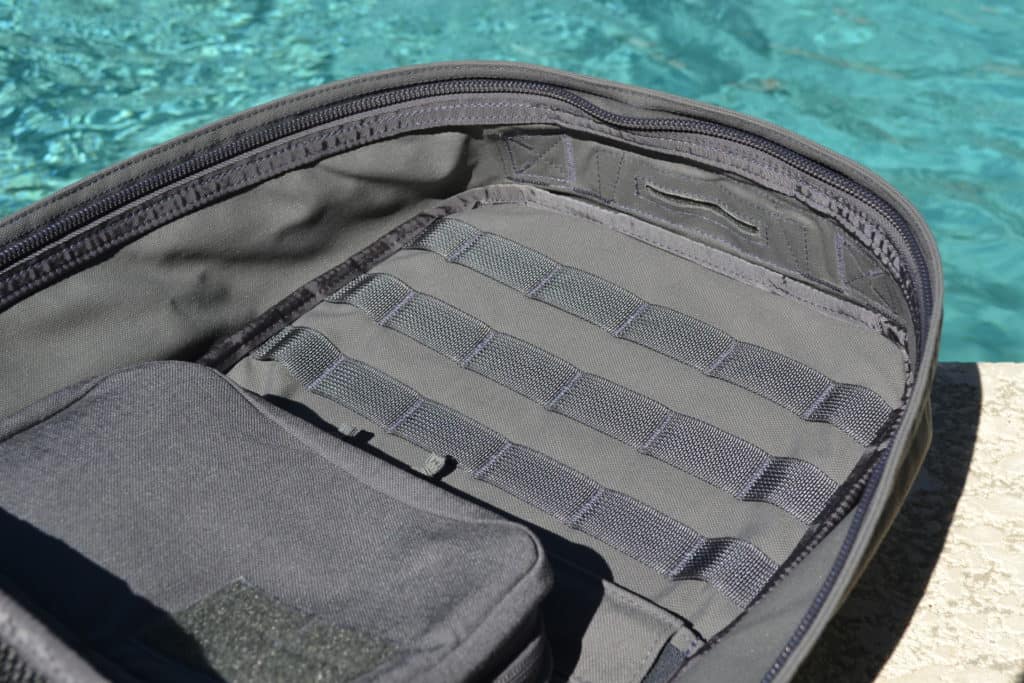 This is perfect for the addition of a GR1 Field Pocket – or anything else that has MOLLE (and will fit.)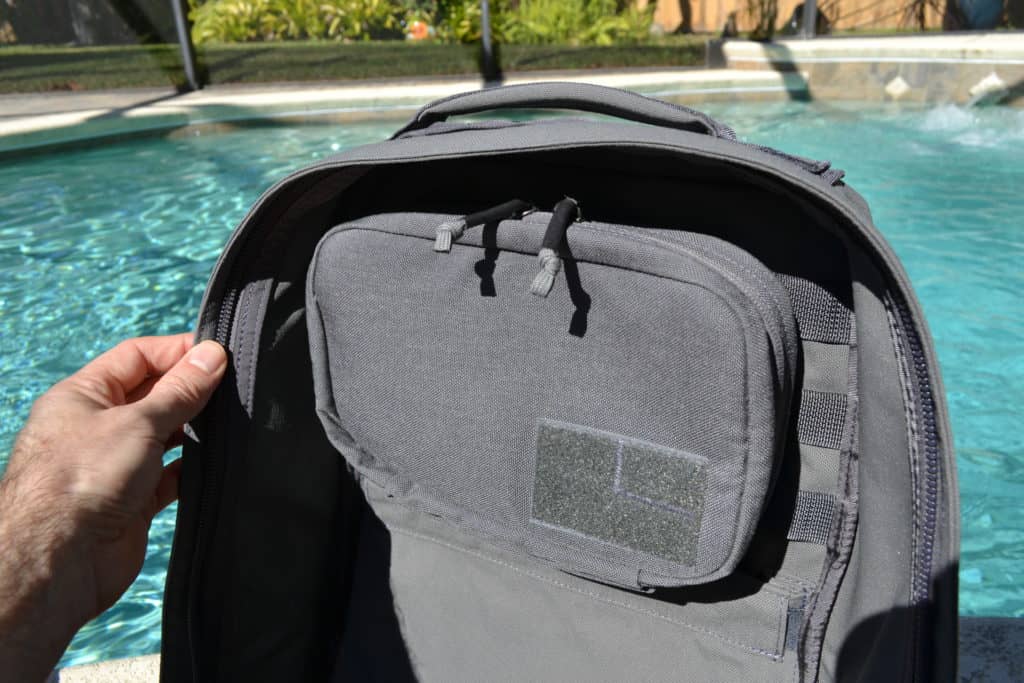 Here's a close-up of some of that MOLLE webbing: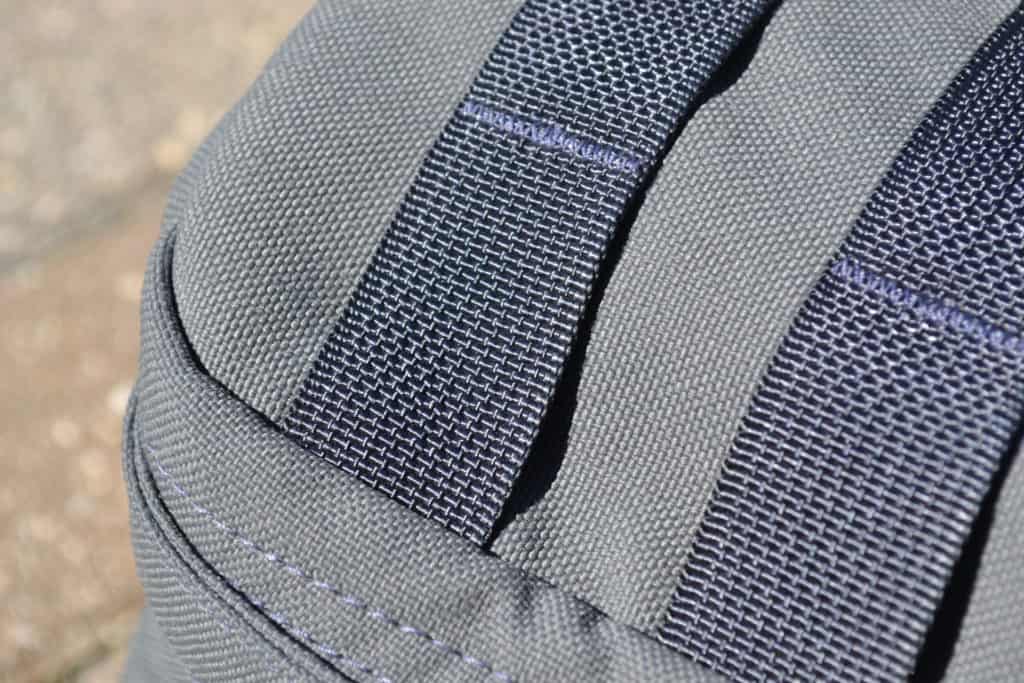 The other thing that's noticeable in that photo is the backpack material itself. It's coarse 1000D Cordura. That's a tightly knit fabric – and it will resist light rain and water splashing.
It's also tough as nails – but rough on any exposed skin – or delicate clothing. You've been warned!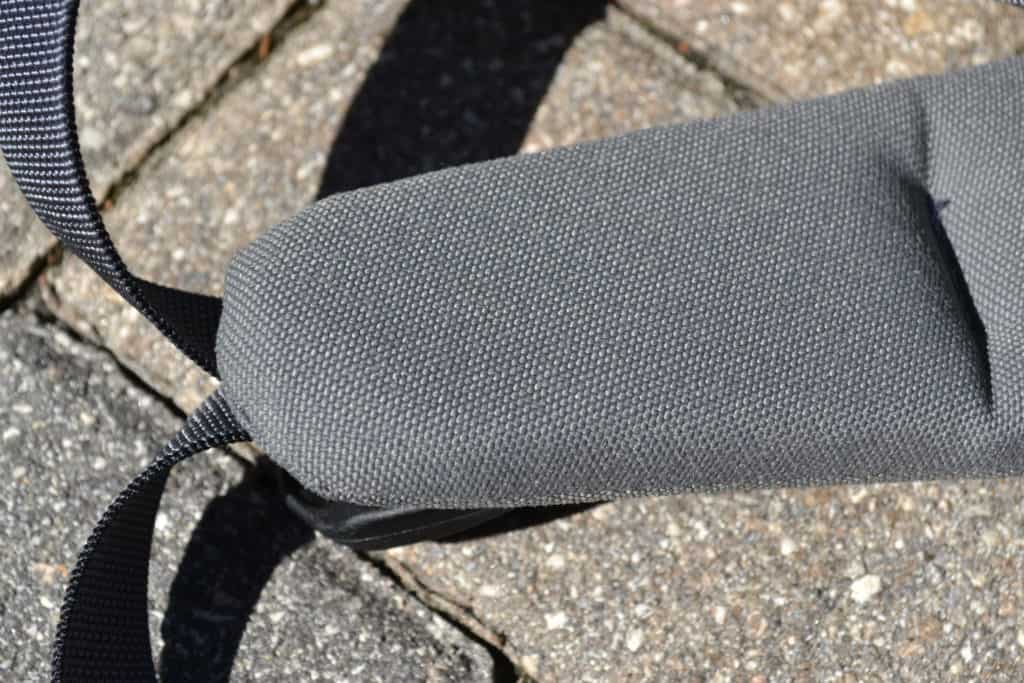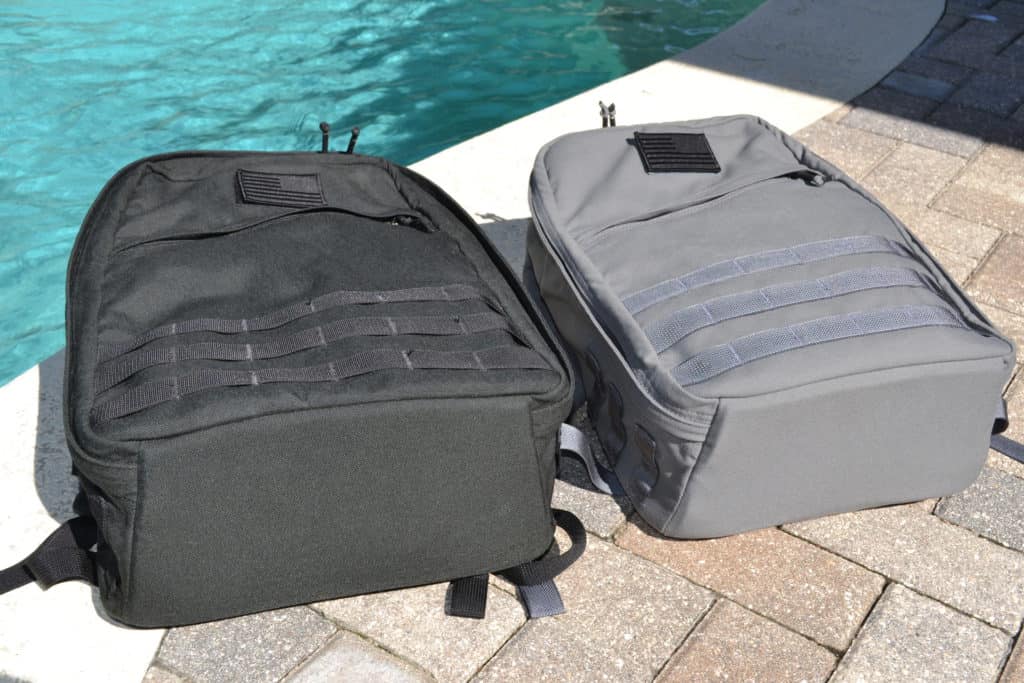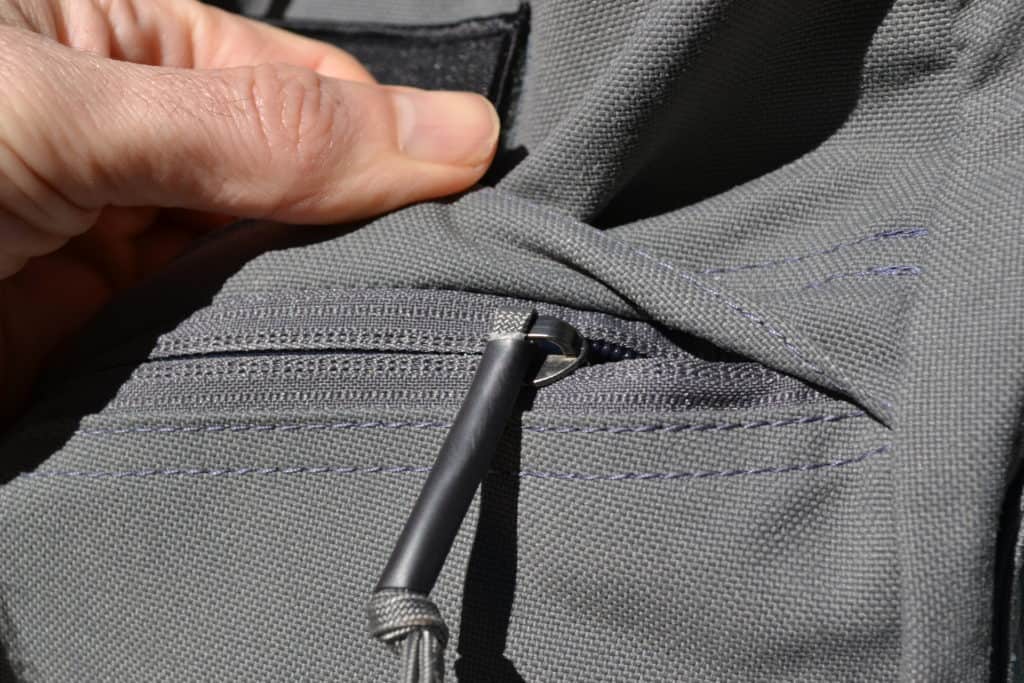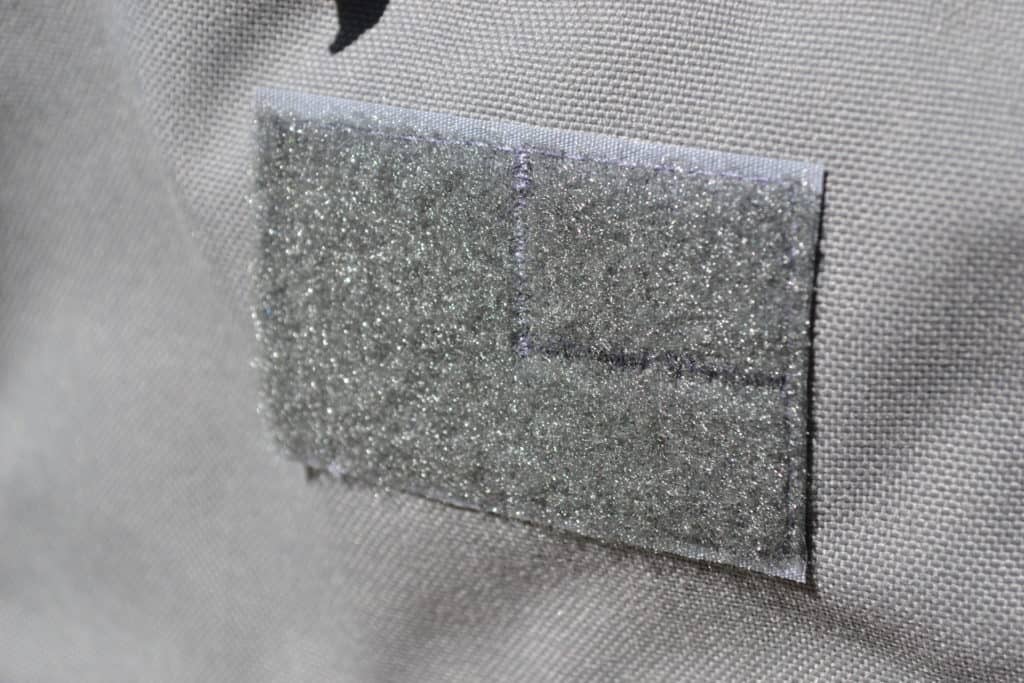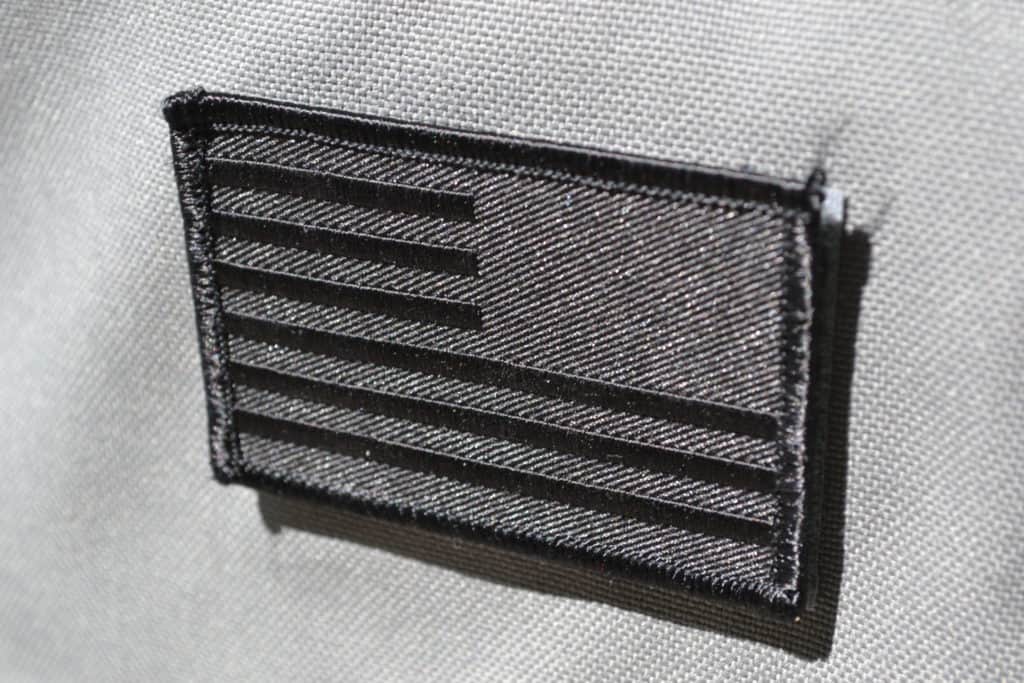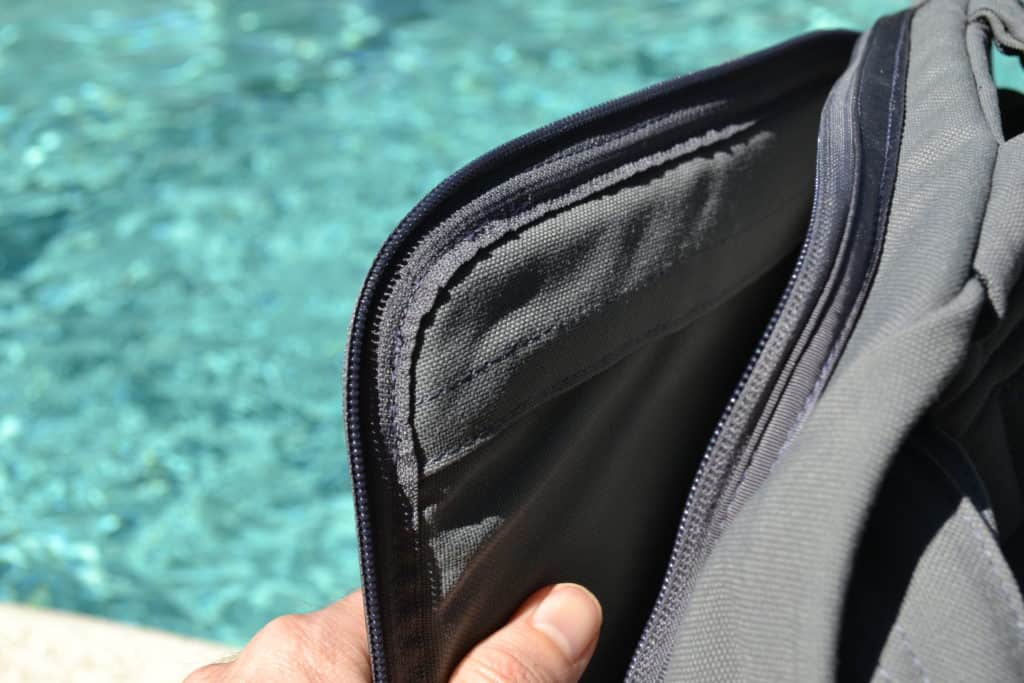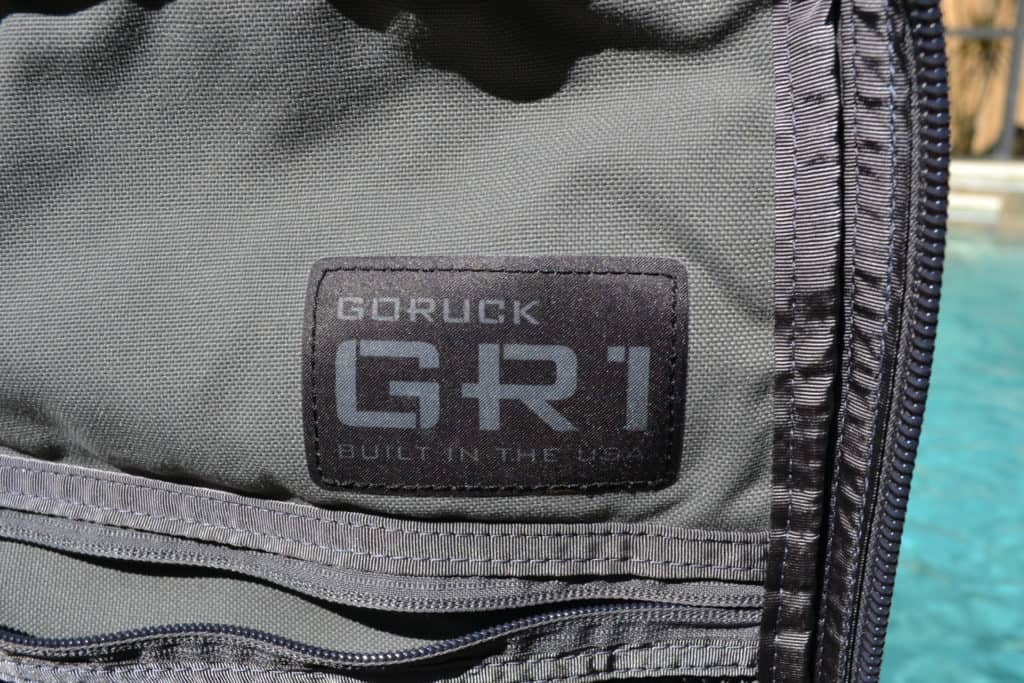 GR1 Rucksacks Review – In Summary
That's our review of GR1 Rucksacks.
GR1 is a simple-looking rucksack that will surprise you with its durability, quality, and versatility. This everyday carry (EDC) shines wherever you take it and delivers to whatever kind of adventure you plan to do. With its Scars Lifetime Guarantee, you and GR1 will be together for the longest time, conquering cities, jungles, mountains, and deserts of the world.
Want to find out how it stacks up against the other GORUCK bags? Check out our article on the best GORUCK rucksack.
Which one is best for you? It depends on what you want to do with it!
Photo Credits
Some product photos on this page are property of GORUCK.
This website is not affiliated or associated with CrossFit, Inc. CrossFit is a registered trademark of CrossFit, Inc.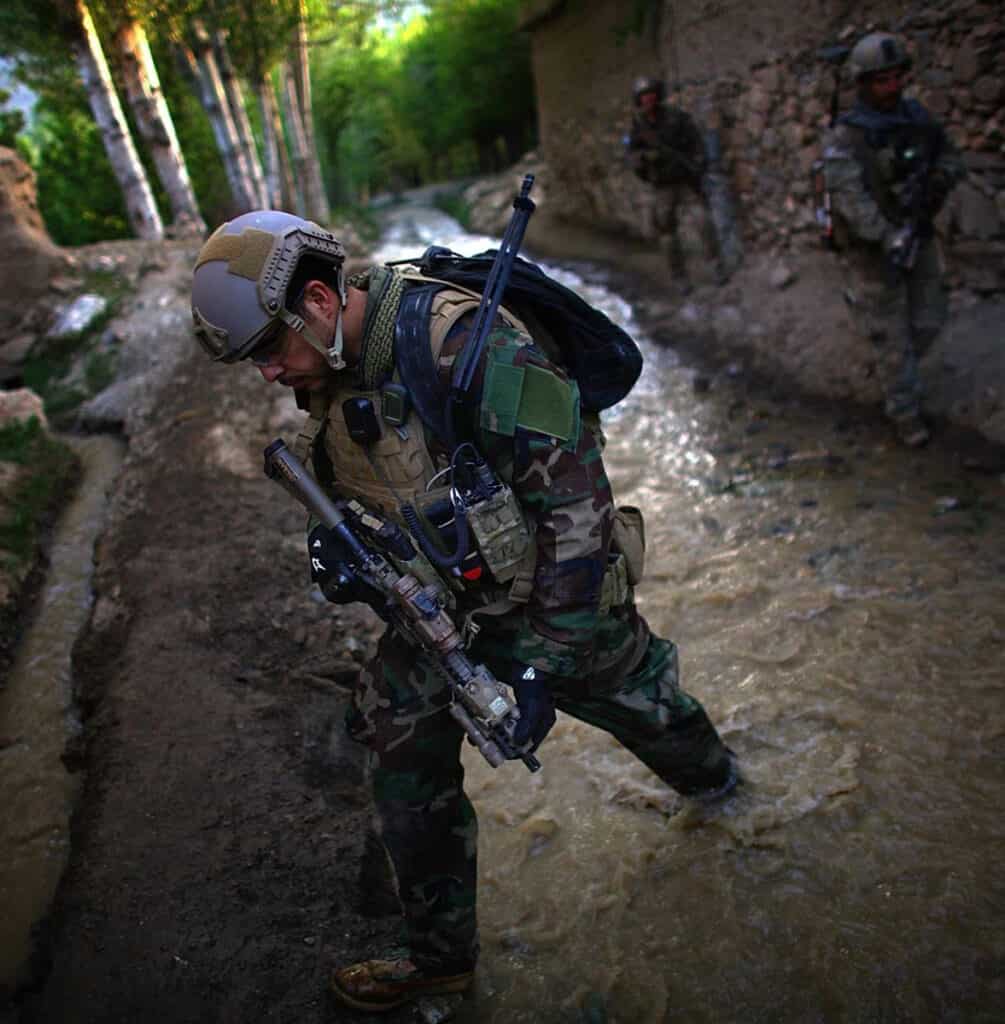 Affiliate Disclaimer
We are an affiliate of GORUCK and others that sell this training gear. If you buy clothing or other training gear after clicking the links in this article, we receive a small commission at no extra cost to you. This helps us to bring you in-depth information and content on these great training products.