The GR1 and other bags from GORUCK aren't water proof – they are only water resistant. That's why you need a Ruck Rain Cover to keep your stuff dry (from the outside).
Your GORUCK rucksacks are water-resistant, but you can make them 100% waterproof and protected with the Ruck Rain Cover. It is lightweight, tearproof, packable to the size of a beer can, and the most rigid rain cover on the market.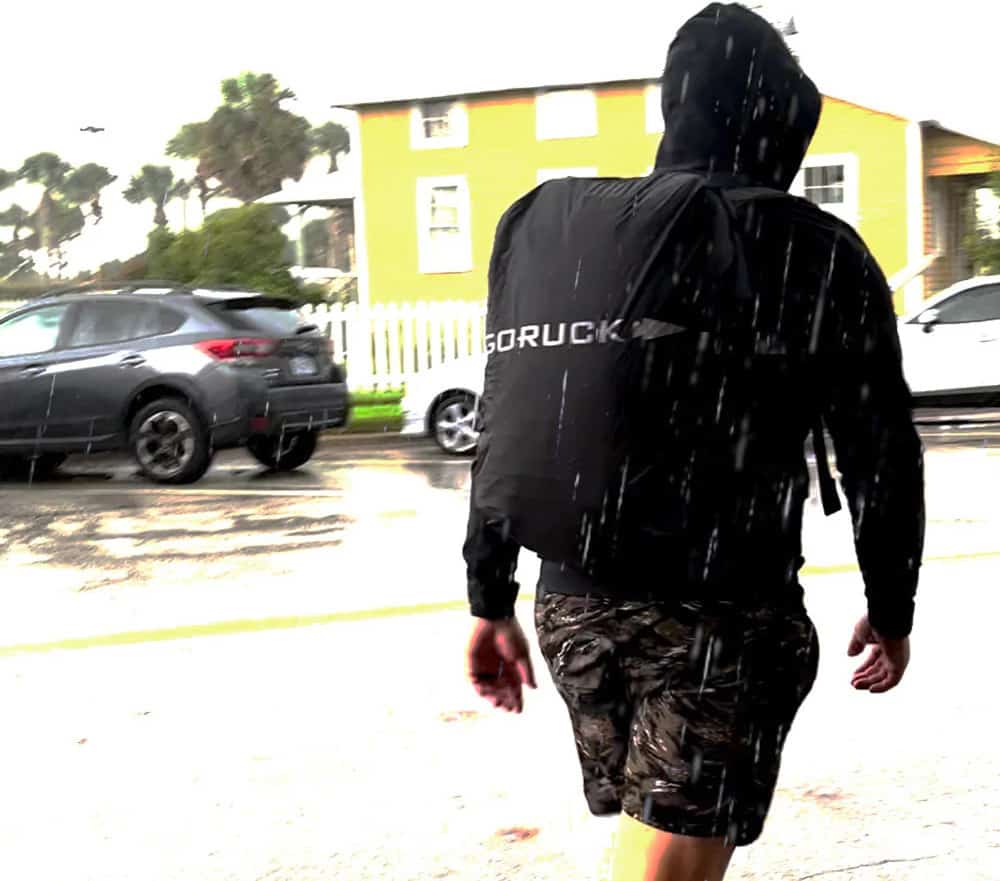 Here are some of the styles we are going to look at: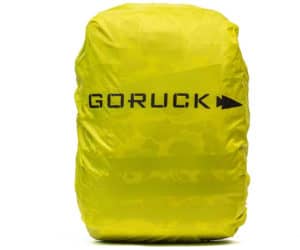 Ruck Rain Cover (Lime)
Ruck Rain Cover - Settin' retinas on fire since 2022. This is your high-visibility option.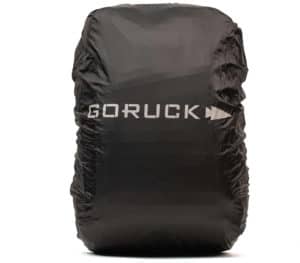 Ruck Rain Cover – Overview
The Ruck Rain Cover adds an extra layer of protection when rucking or traveling to make your rucksack last longer. Not only does it protect from the rain but also from woods, thorns, and other elements when hiking and rucking in the woods. Minimal exposure of your rucksack to water and debris can extend its life and keep it clean for other activities.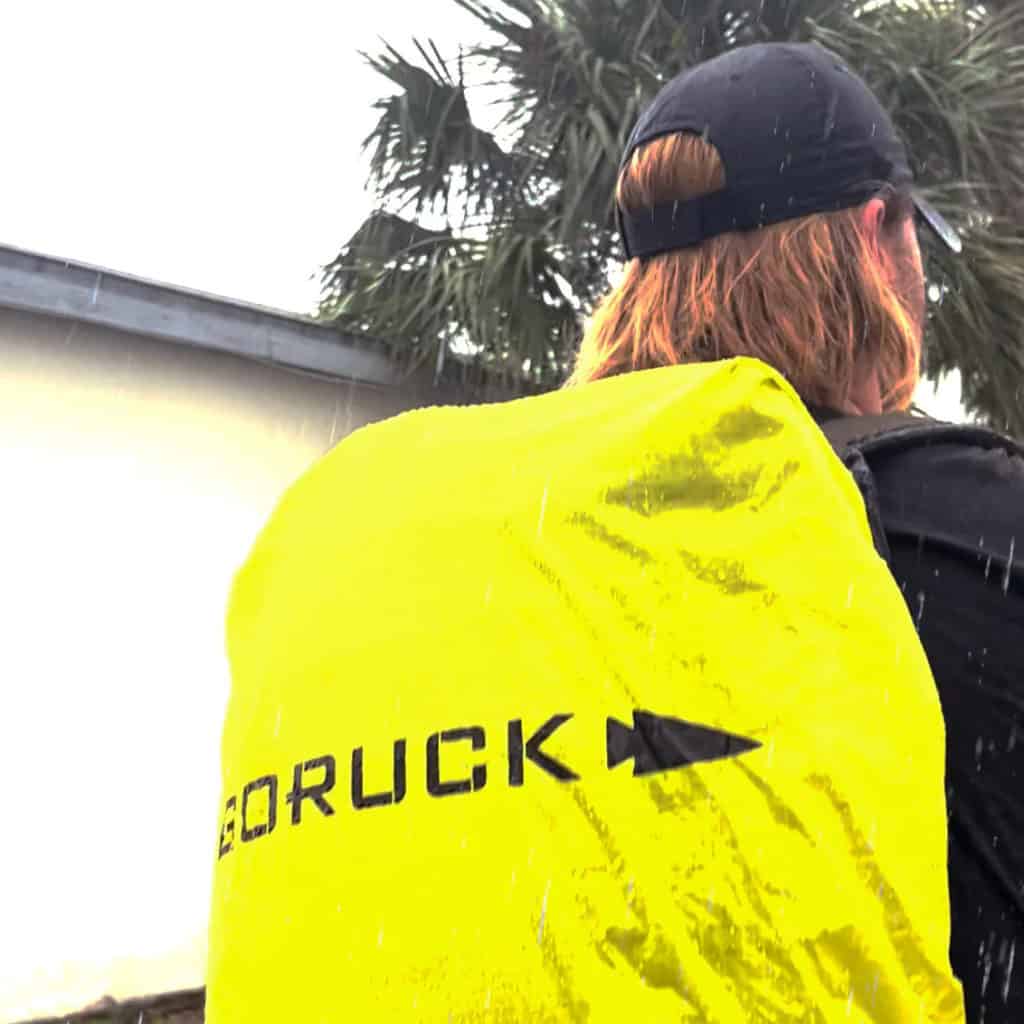 By simply taking your Rain Cover out and pulling it over your rucksack can make it completely waterproof. It has a 70D ripstop weaving that makes the rain cover highly durable yet very lightweight and a PU1500MM coating that makes your cover 100% waterproof. The cover is packable and packs down to a 4 to 5-inch pouch, so taking it anywhere is easy.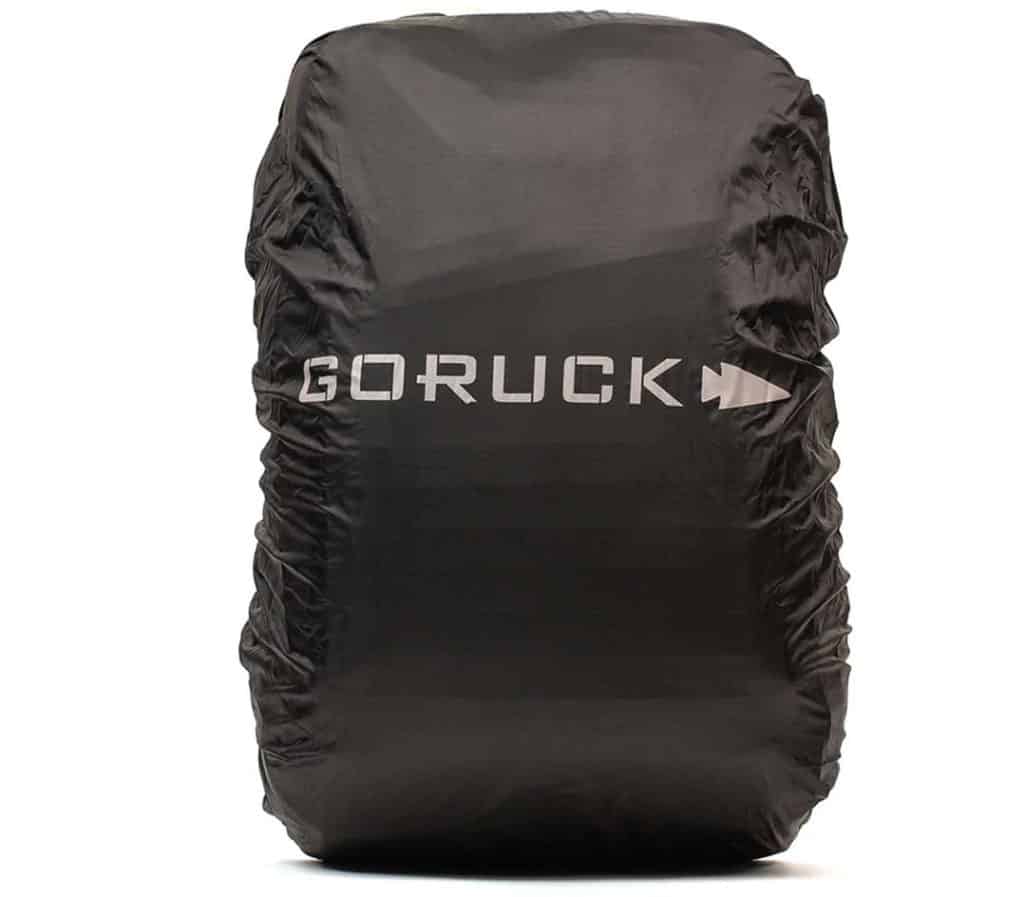 It has a reflective logo on the black cover and easy visibility of neon yellow material. The cover also has a drain hole, so water escapes quickly when it somehow gets in. The 20-26L fits 20L Rucker, 25L Rucker, 21L GR1, 26L GR1,& and 26L GR2, while the 34-45L fits 33L Rucker, 34L GR2, 39L Rucker, and 45L GR3.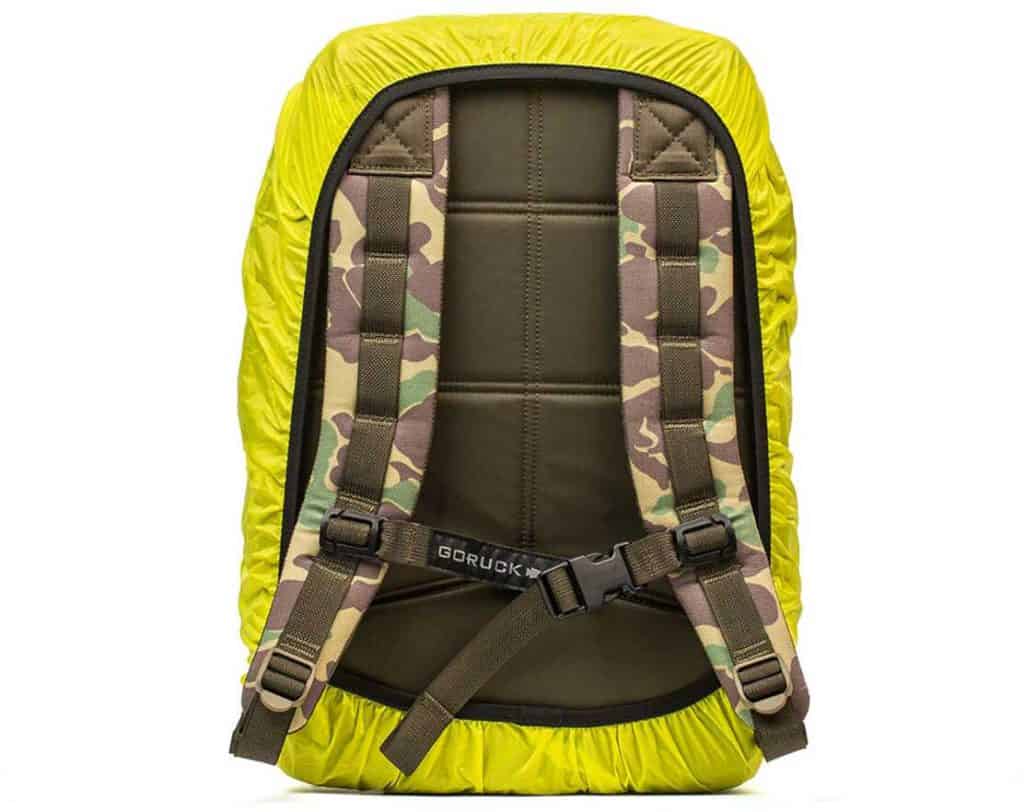 Ruck Rain Cover – In Summary
That's our close-up look at Ruck Rain Cover.
Keep your rucksack safe and protected from rain and other elements with the Ruck Rain Cover from GORUCK. It is packable, lightweight, has a waterproof coating, and has a tearproof ripstop weave. The cover carries GORUCK's Scars Lifetime Guarantee and comes in lime and black colors.
Looking for more options? Check out these other great products:
The GORUCK Rain Cover will work with the Rucker 4 or the GR1 Skate Ruck.
More products from GORUCK.
Photo Credits
Product photos on this page are property of GORUCK.
This website is not affiliated or associated with CrossFit, Inc. CrossFit is a registered trademark of CrossFit, Inc.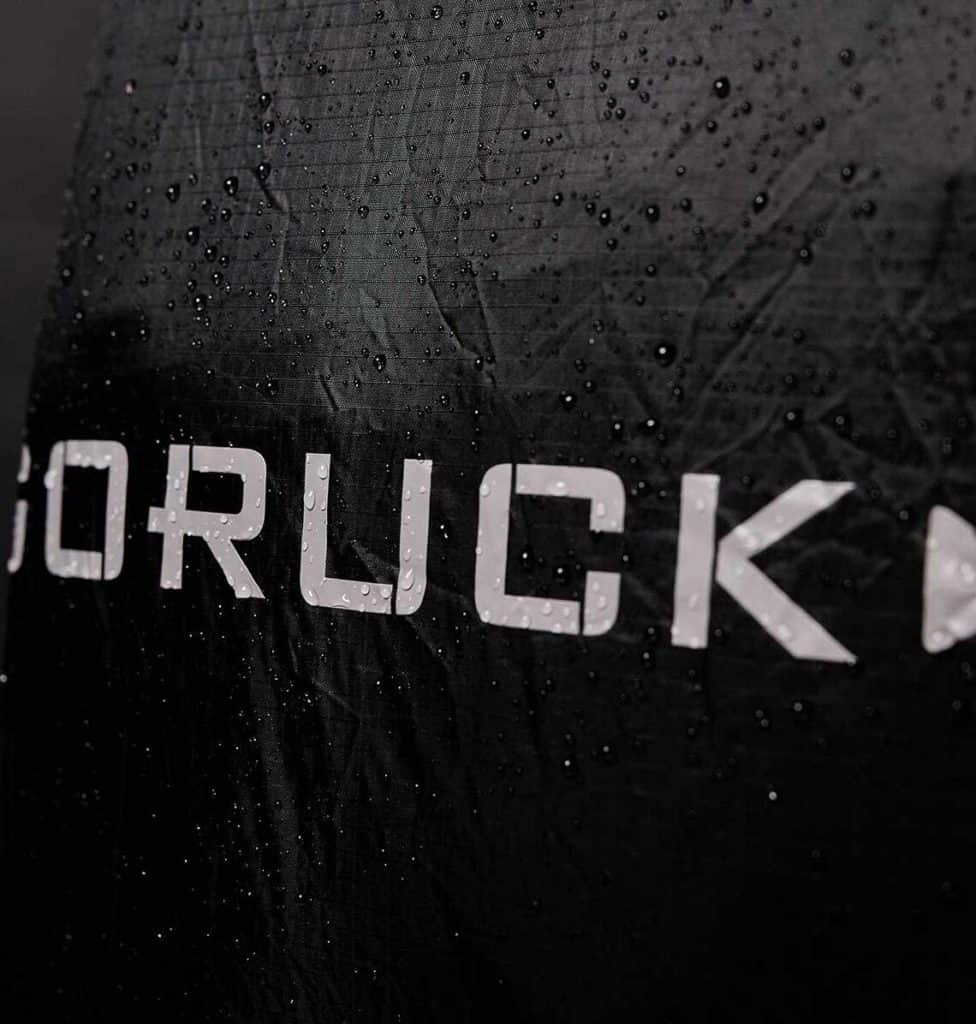 Affiliate Disclaimer
We are an affiliate of GORUCK and others that sell this training gear. If you buy clothing or other training gear after clicking the links in this article, we receive a small commission at no extra cost to you. This helps us to bring you in-depth information and content on these great training products.