Get the drop from up in the canopy with the new Treehouse 20 Pack from Mystery Ranch.
The Treehouse 20 is made with usability, organization, and silent operation to provide a fun and dynamic adventure for treestand hunters and whitetail lovers. It is exceedingly durable, water-resistant, and wilderness quiet, with two colors to choose from.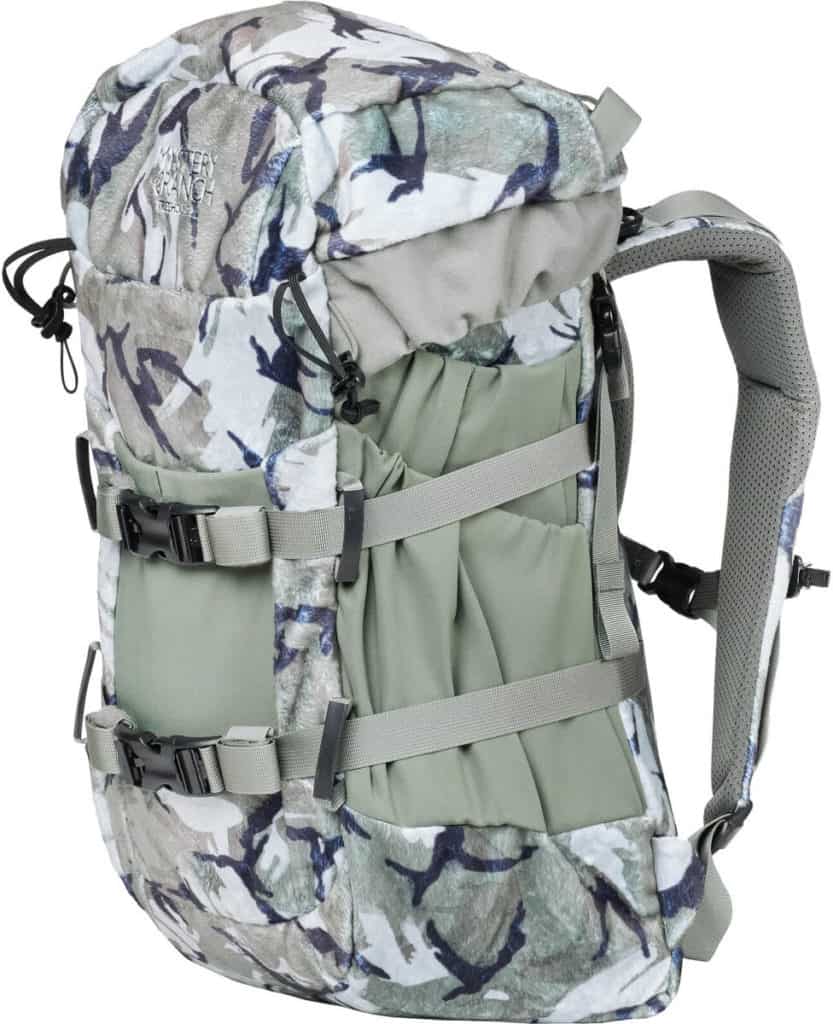 Bringing fuzzy polyester to the backpack game – only from Mystery Ranch: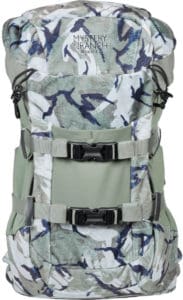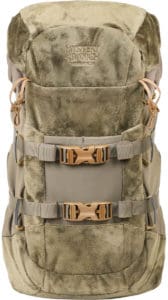 Treehouse 20 Pack from Mystery Ranch – Overview
The Treehouse 20 Pack is a hanging gear quiver especially created for treestand hunters looking for a fast run and gun mission. It is made from custom-designed fuzzy polyester backed with Nylon 210D laminate fabric that dampens sound, making it super-quiet. This fabric is also water-resistant and provides easy access to the interior without giving away your location.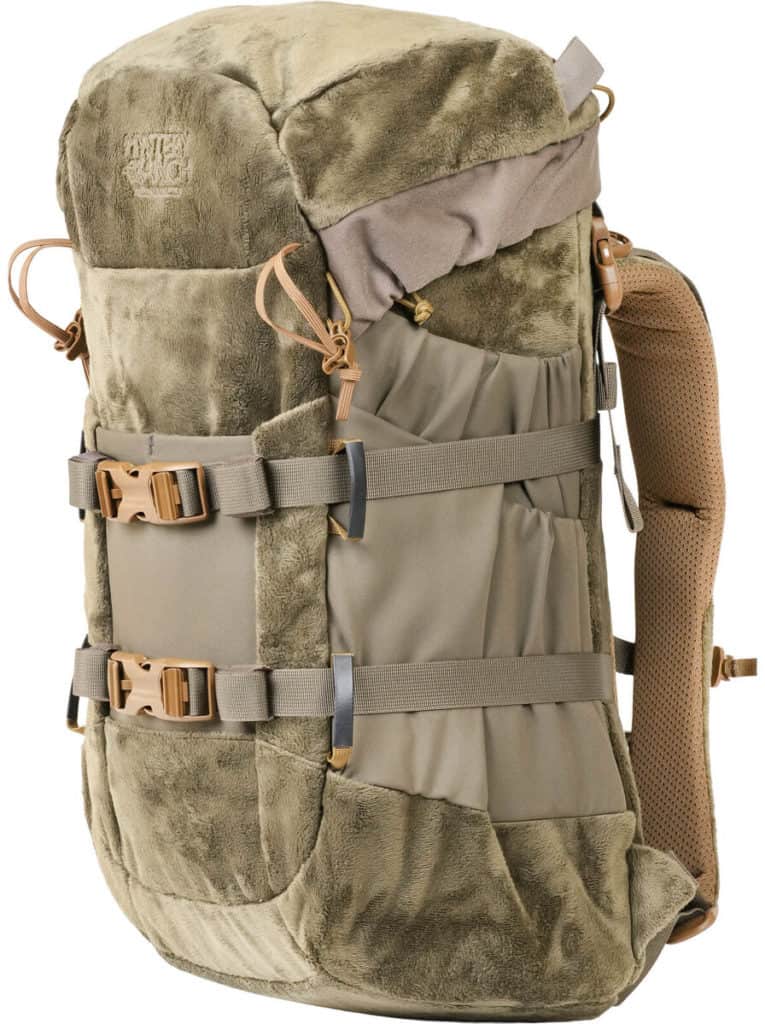 The top-loading access has various interior sleeves and cinch pockets for organization and customized accessory attachment. The pack's lid highlights a deep shelf on its interior, allowing fast access to your most important tools. It also opens away from the tree for easy access to the inside of the bag. The adjustable tree strap allows the pack to be easily hooked to the tree in the best position.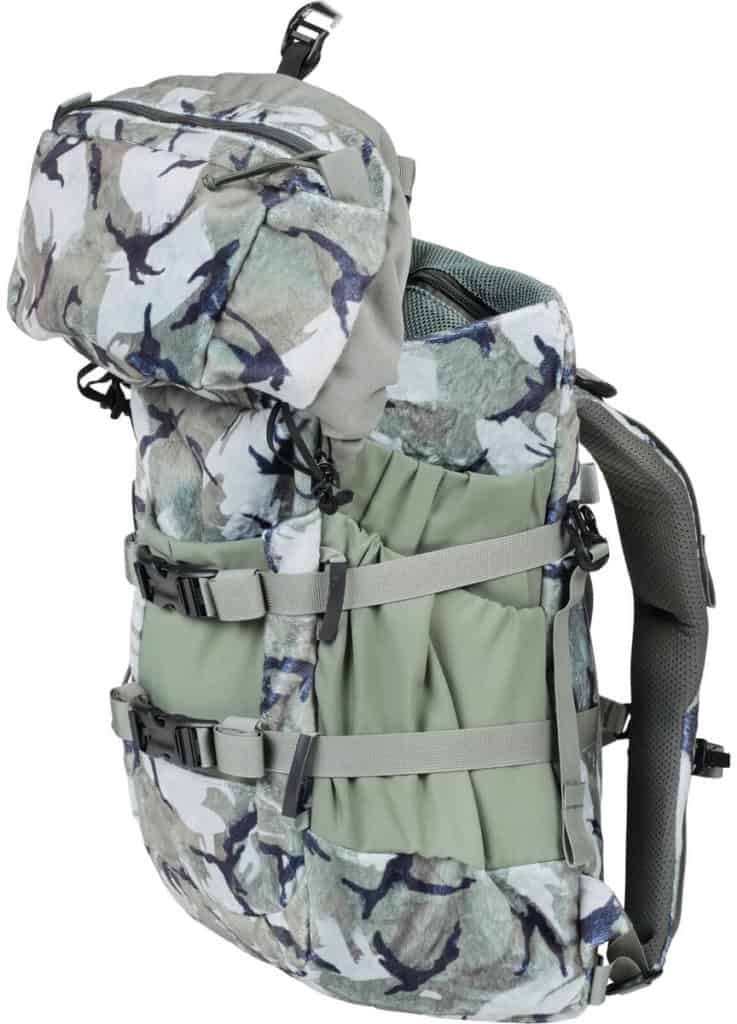 The front compression straps provide secure attachment for a bow, lightweight treestand, or climbing sticks, while the side pockets and compression tightly fit quivers, camera arms, or other treestand essentials. The pack has internal cinch pockets with silent closures and added workspace in the lid, providing plenty of organization, so your gear and snacks have their place. It is also bow or stand carry capable through full-side compression straps and pass-through guide loops.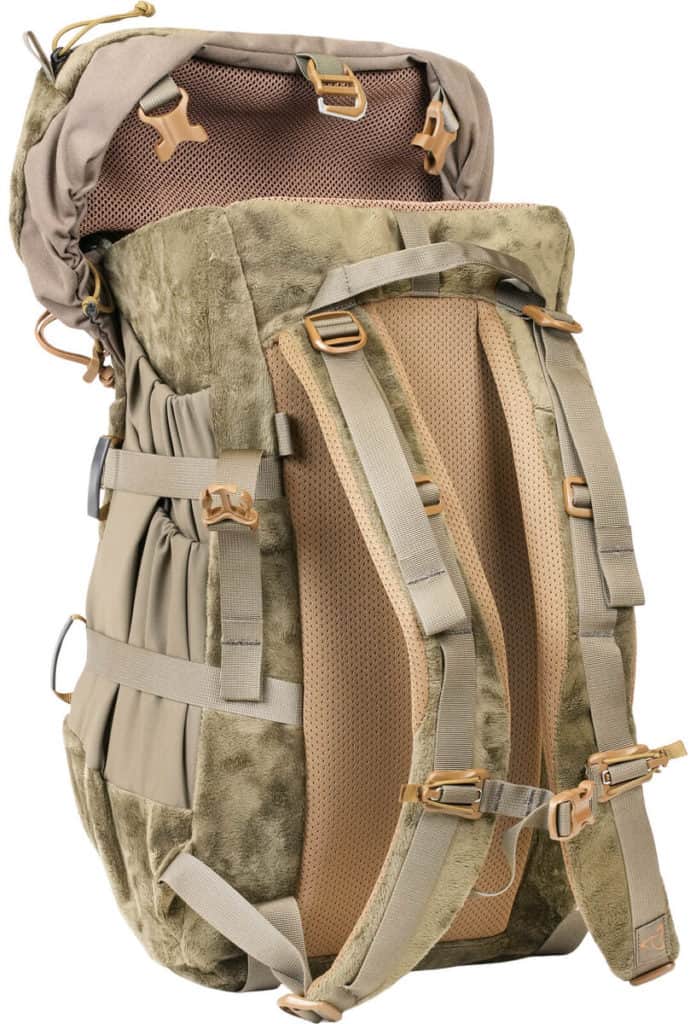 Treehouse 20 Pack from Mystery Ranch – In Summary
That's our close-up look at the Treehouse 20 Pack from Mystery Ranch.
The fuzzy polyester laminate backed with Nylon 210 fabric of the Treehouse 20 keeps the focus off you. This is the pack you need when your mission is a quick run and gun. The material used is durable, water-resistant, and quiet, so you can go hunting from above successfully.
Looking for more options? Check out these other great products:
Check out the Best GORUCK Rucksack.
Mystery ranch also makes Women's Outdoor Backpacks.
More products from Mystery Ranch.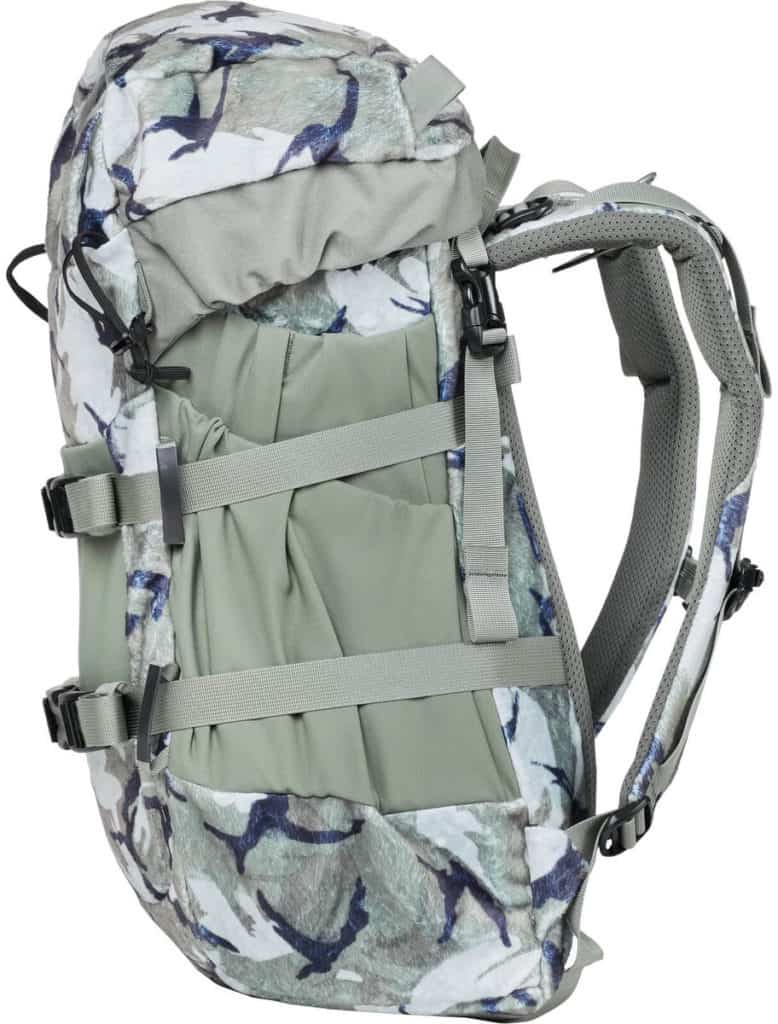 Photo Credits
Product photos on this page are property of Mystery Ranch.
This website is not affiliated or associated with CrossFit, Inc. CrossFit is a registered trademark of CrossFit, Inc.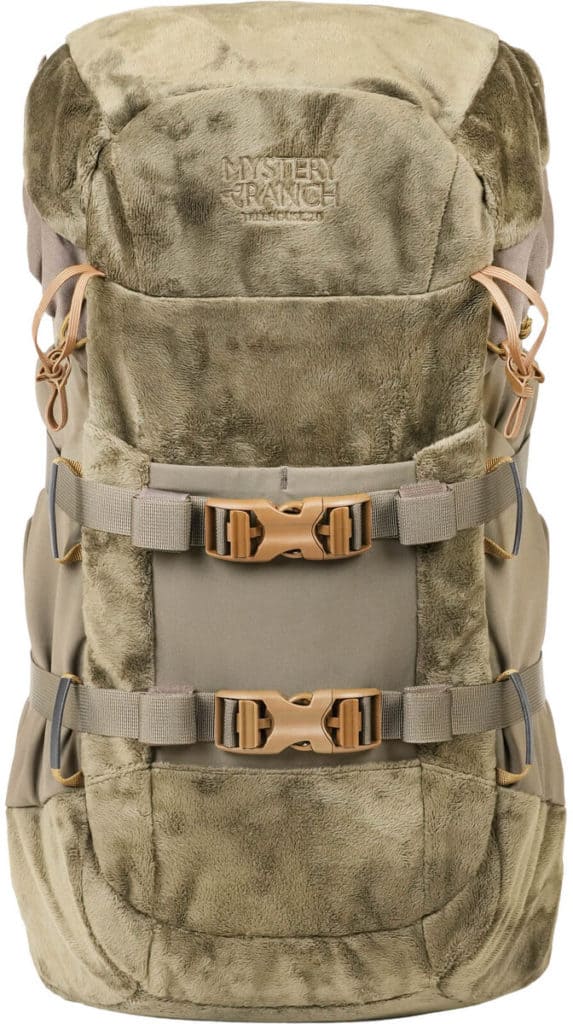 Affiliate Disclaimer
We are an affiliate of Mystery Ranch and others that sell this training gear. If you buy clothing or other training gear after clicking the links in this article, we receive a small commission at no extra cost to you. This helps us to bring you in-depth information and content on these great training products.