Let's review the American Training Shorts from GORUCK.
Whatever sports/workout you engage in, wearing the right sportswear can make the most out of your exercise. Appropriate activewear makes it more natural for you to move, keeping you cozy and cool, and nothing gets more satisfying than wearing shorts during workouts, especially in summer.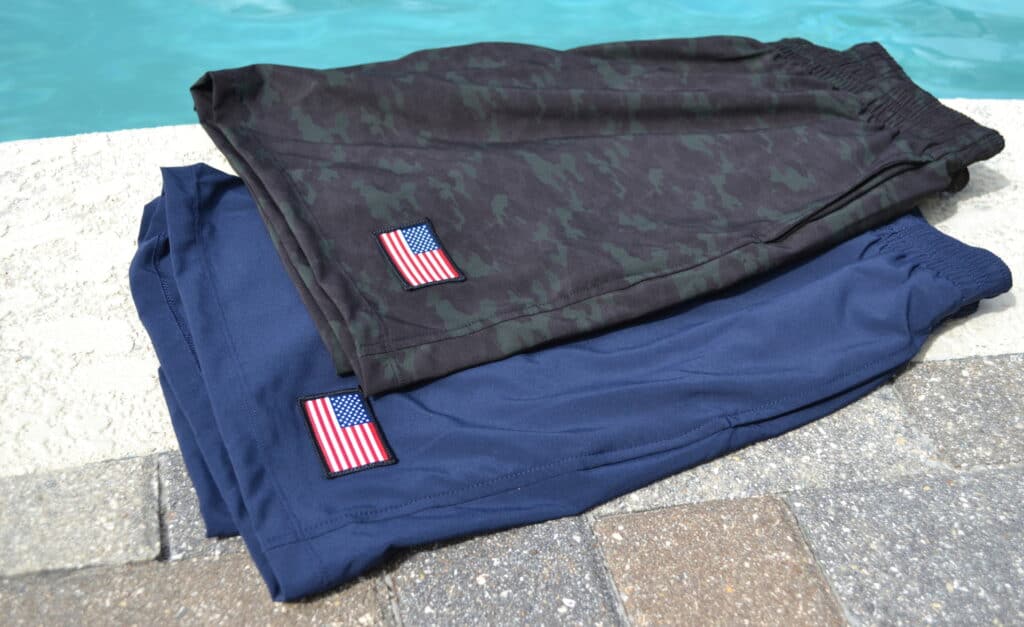 Here are some of the styles we are going to look at:
Let's take a look.
Training Shorts from GORUCK – Overview
GORUCK captured the hearts of many with their rugged rucksack/backpack. But making the best and the most rigid rucking gears did not end with their backpacks. GORUCK included training shorts in the list. They even managed to combine both tough and comfortable in these training shorts giving you a fantastic look and feel.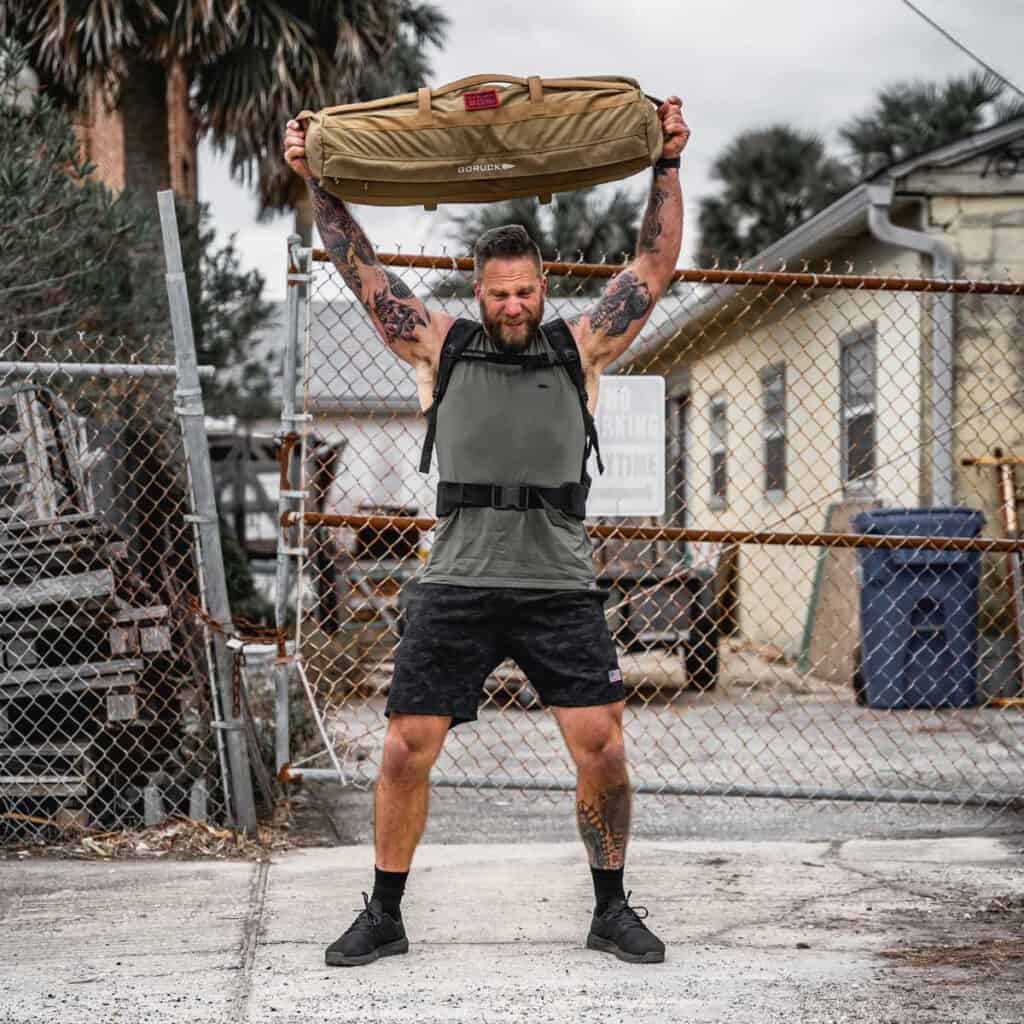 These training shorts also create another buzz in the CrossFit world as they bring the best feeling and performance. They fit great, non-restrictive, and can be your favorite everyday shorts.
These are 7.5″ inseam. In my book that's "shortie shorts".
It's definitely an "above the quad" fit.
Here's a photo (provided by GORUCK):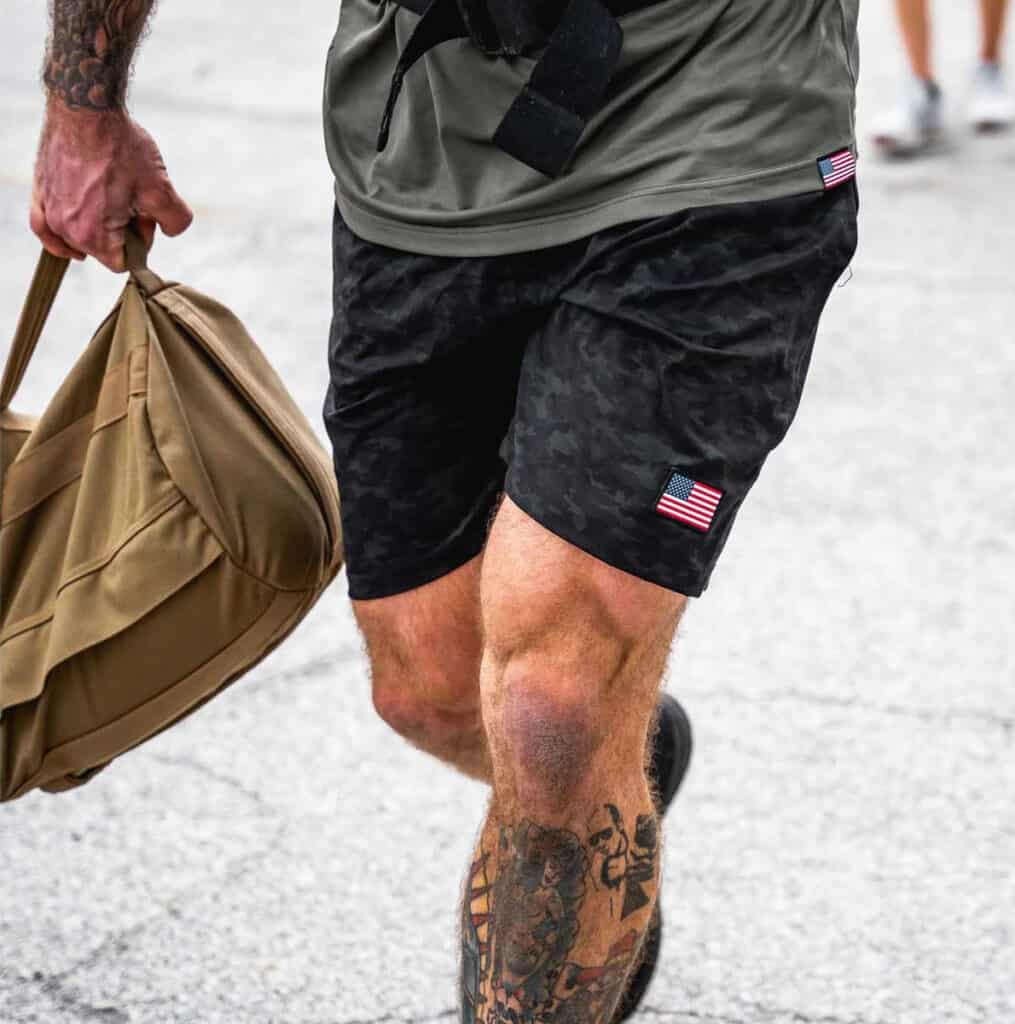 They're making some of the classic GORUCK colors available like black (of course), navy, charcoal, and more.
They're also trying out some new looks. The Dark Camo color shown here is particularly good looking.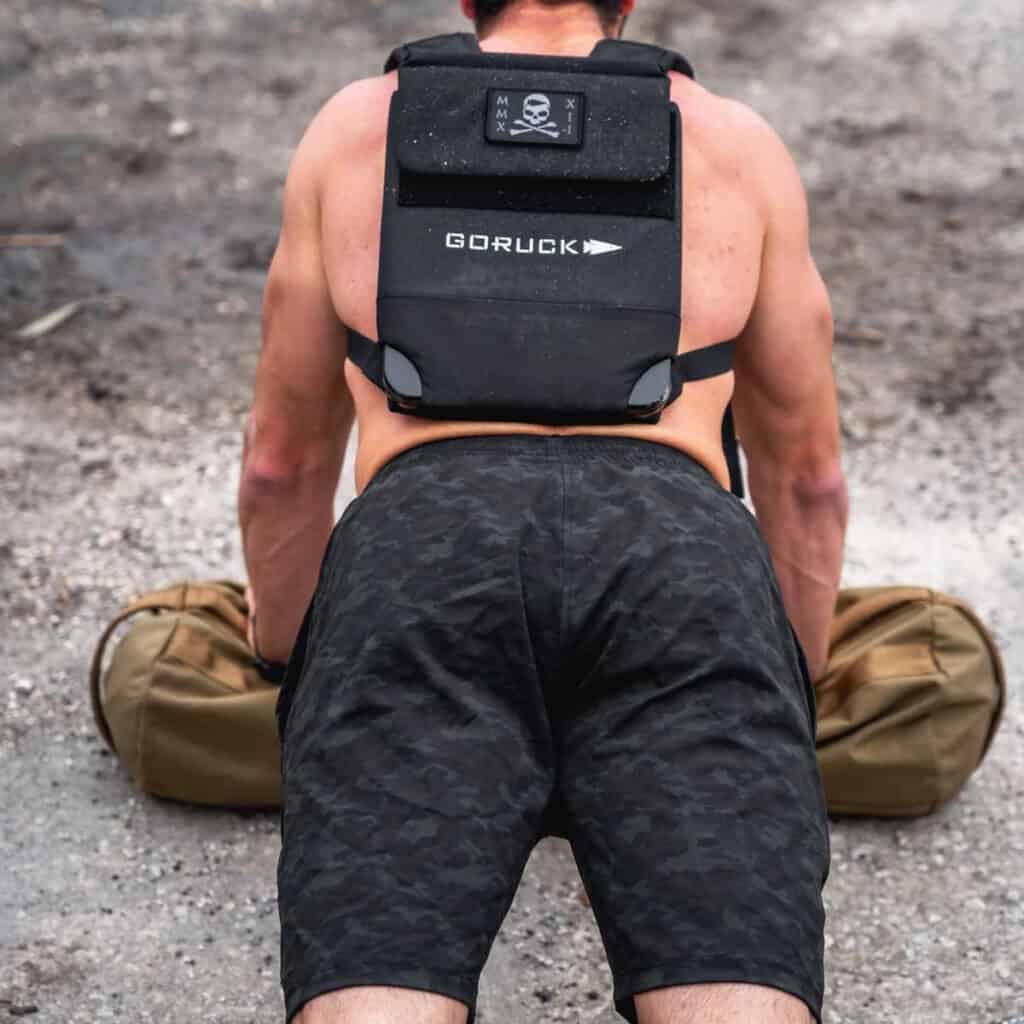 It's not any sort of official US military camo scheme – but that's ok the camo look here is strictly for style.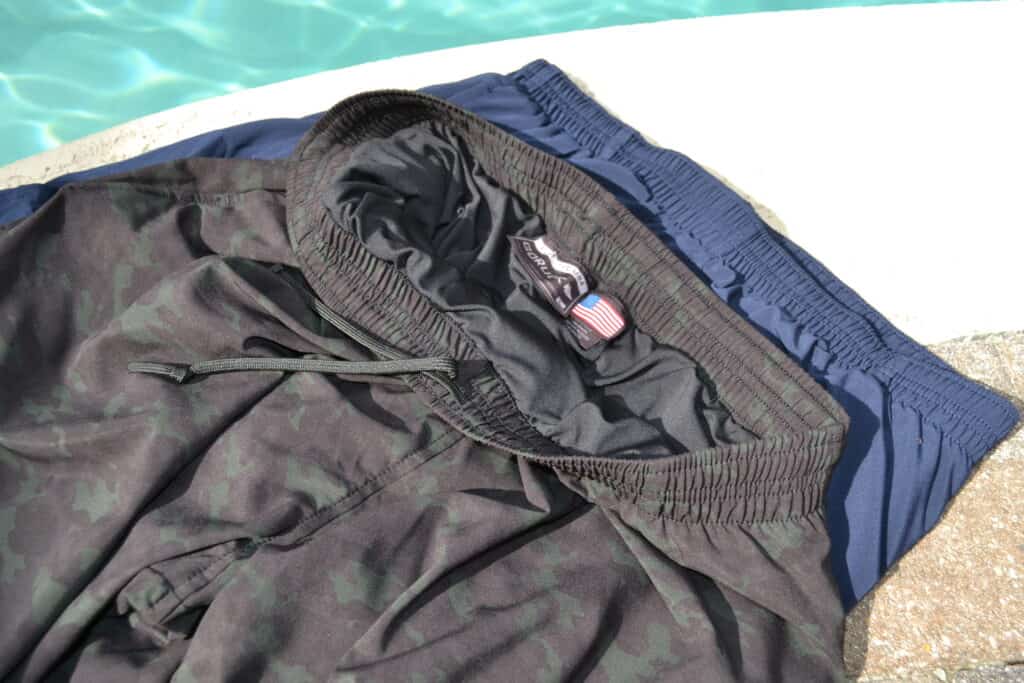 How do these work in the gym – or in the field?
They are great – comfortable, stretchy with a loose fit so there is no restriction in your movement.
After test driving the Black color, I picked up a pair of Navy and Dark Camo too.
Men's American Training Shorts
Mens' American Training Shorts come in different colors of dark camo, black, navy, and charcoal, all with the American flag sewn into the left leg's bottom. The outside of the shorts is made of ToughStretch fabric, which is 86% polyester and 14% spandex. The polyester gives it its toughness, while the spandex gives it flexibility.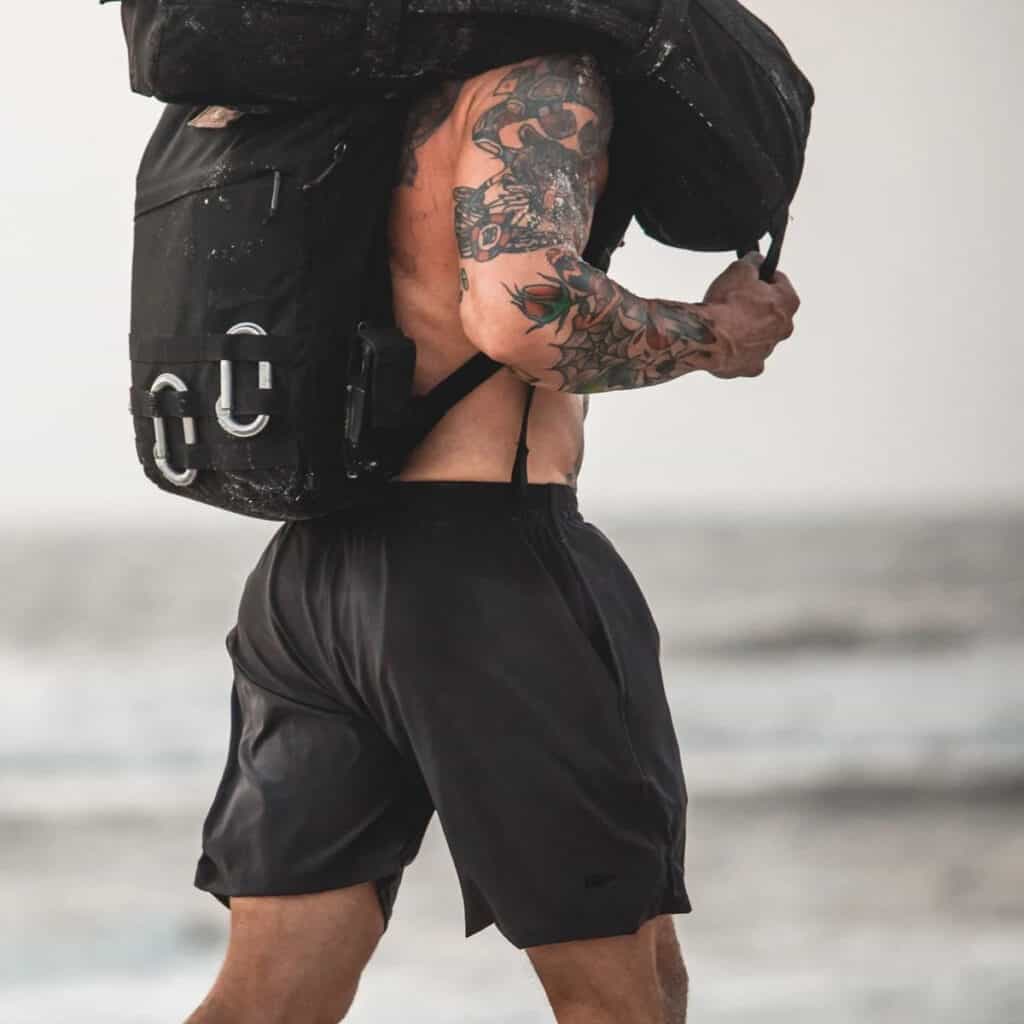 They come with a flexible waistband using an internal drawcord, and the waistband is stretchy and very comfortable. Another important highlight is the hidden zippered pocket within the right side pocket where you can put your keys while working out. They have a 7.5″ inseam and a built-in performance brief liner that is soft and dries quickly.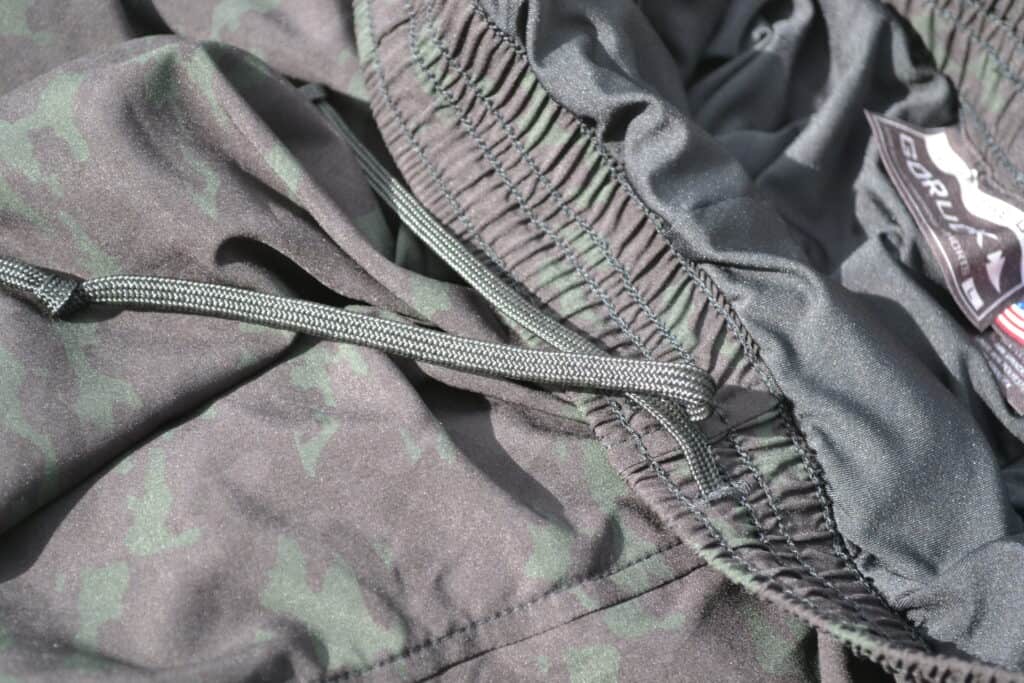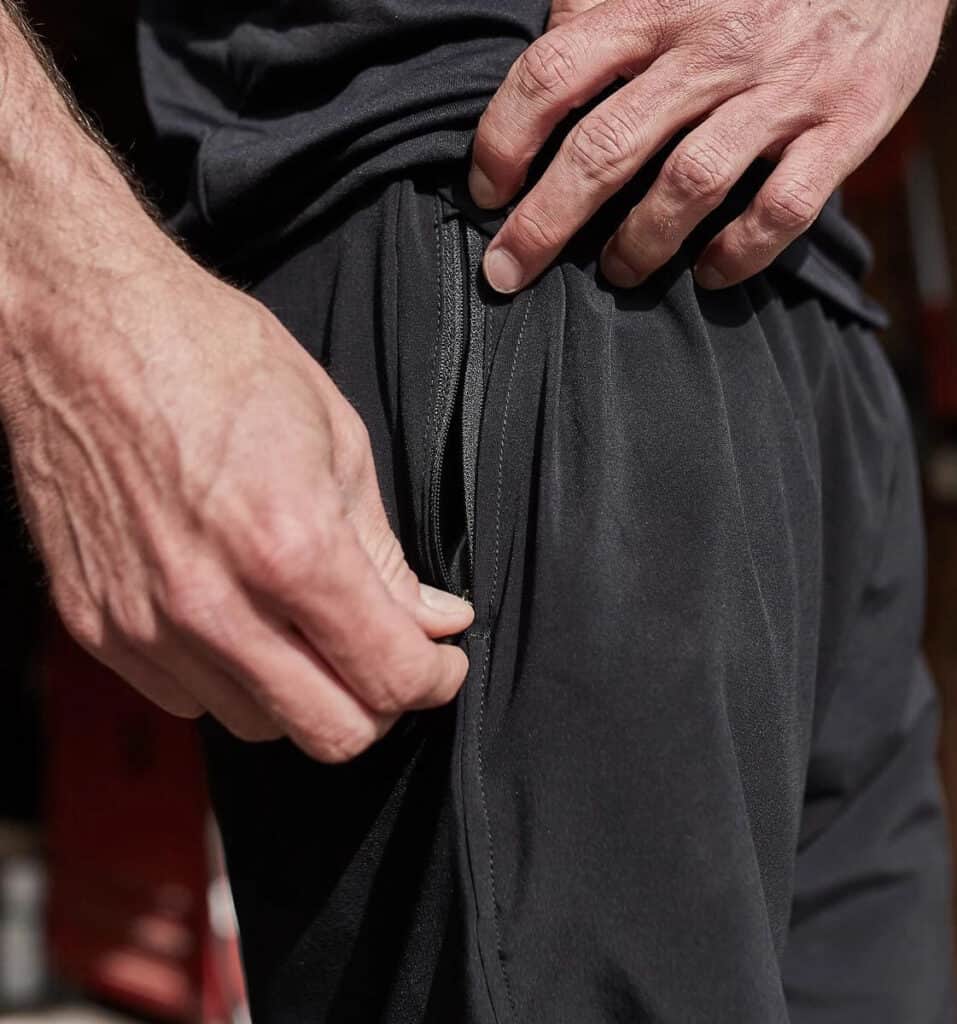 Maybe best of all these are made in the USA and have the GORUCK Scars lifetime guarantee.
Being made from GORUCK's ToughStretch fabric, you can bet these will last a long time.

Women's American Training Shorts
The Women's American Training Shorts can handle any GORUCK Challenge, gym, and ruck PT training session. These tough gear are made having tough women in mind. They conform to your lifestyle, and they don't shred, they don't rip, and they don't disappoint, so you can always be at your best. These shorts use materials that are lightweight, sweat-wicking, and have a 4-way stretch.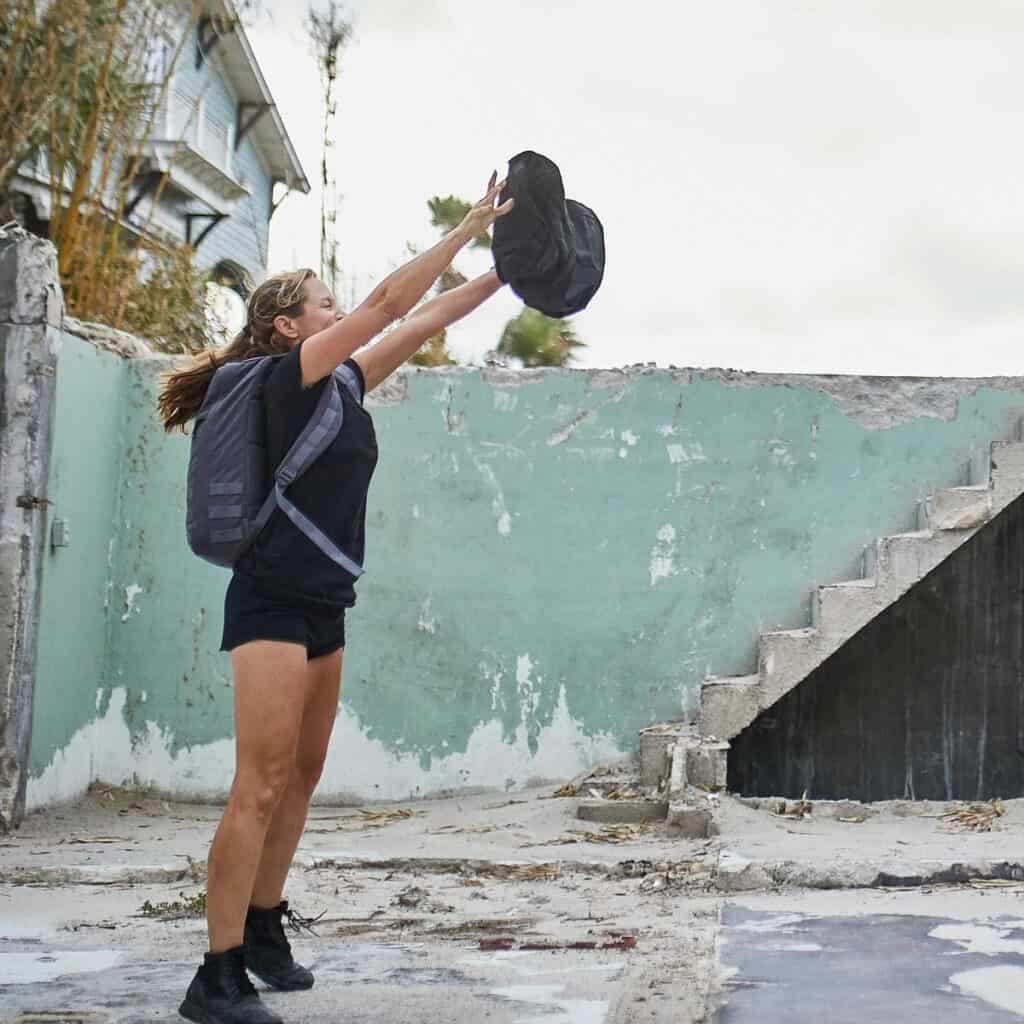 They are low-rise, have a 2.375″ inseam, and a built-in liner for extra coverage. A zippered pocket on the right-hand seam is concealed to keep small items like keys or money. They have a subtle GORUCK logo on the bottom right hem, and they won't pill against sharp surfaces like a rucksack or barbell.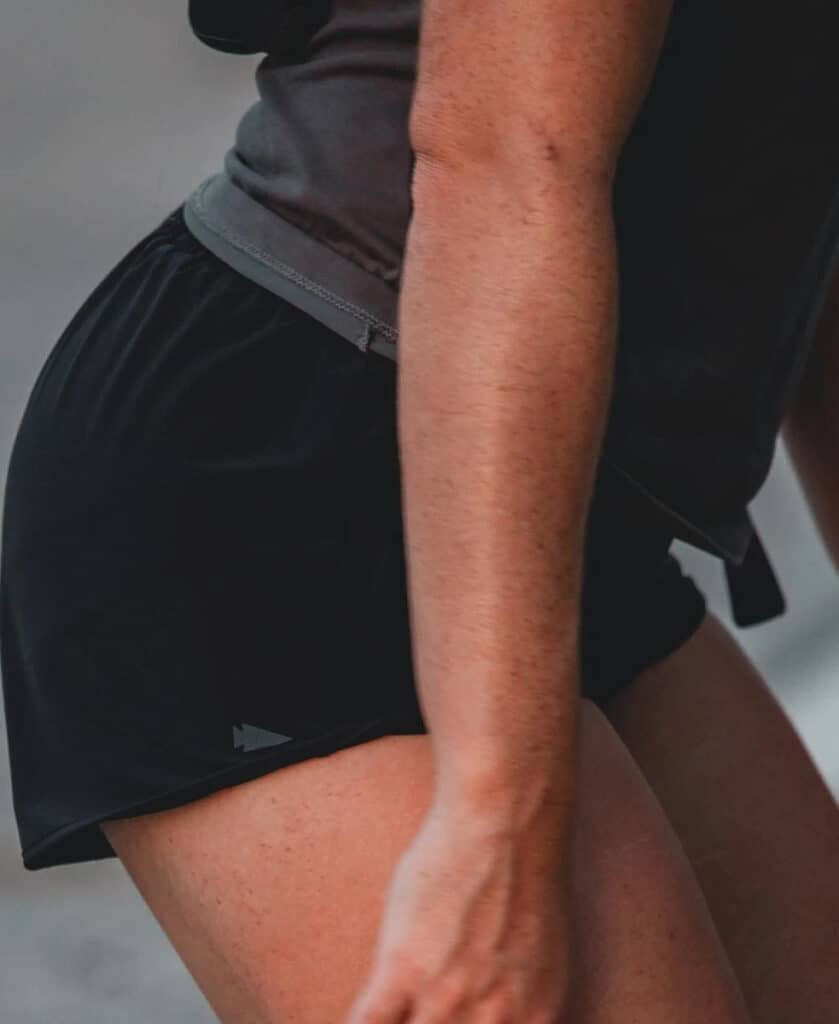 Training Shorts from GORUCK Review – In Summary
That's our review of the American Training Shorts from GORUCK.
American Training shorts from GORUCK are soft and rigid and won't fail you in the most challenging training conditions. Splurging in these training shorts means you are getting high performance and long-lasting quality that includes Scars Lifetime Guarantee. Look and feel good with these simple yet amazingly adaptable training shorts!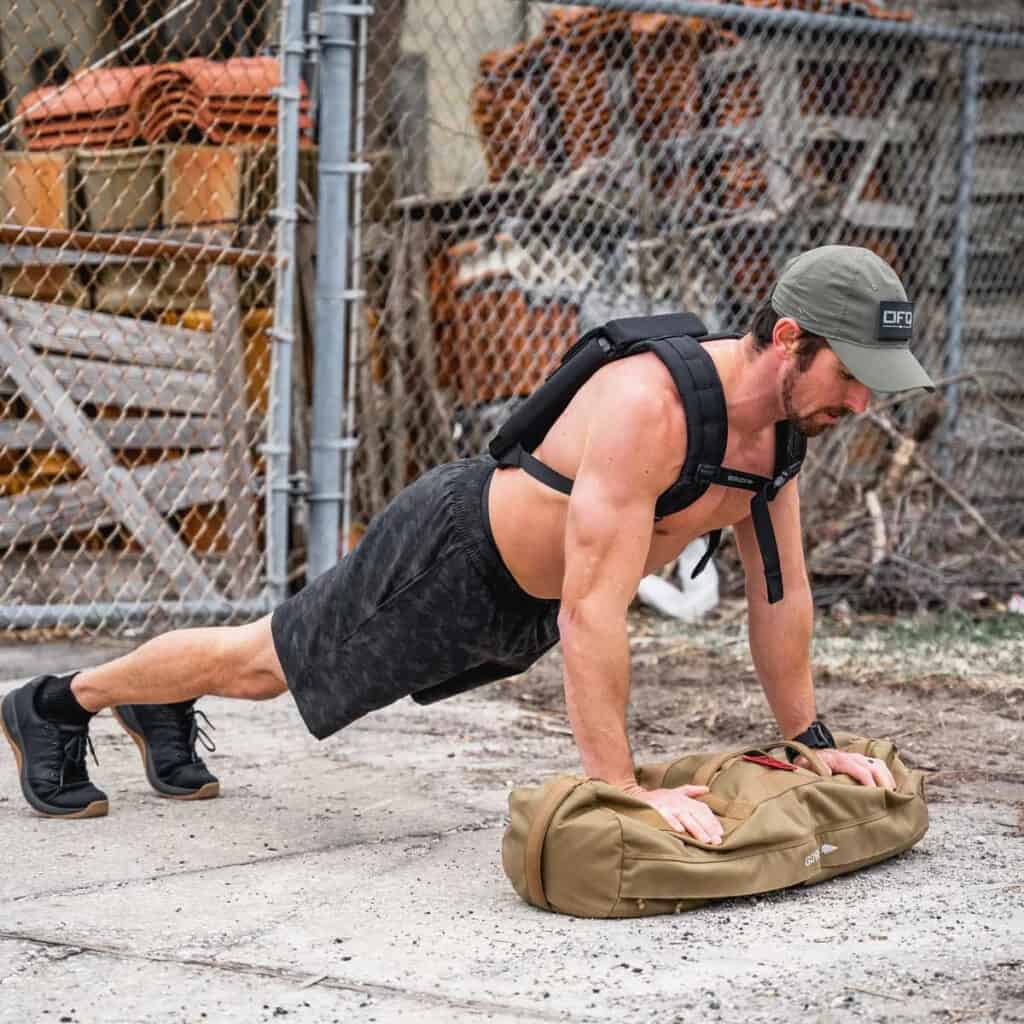 Photo Credits
Some product photos on this page are property of GORUCK.
This website is not affiliated or associated with CrossFit, Inc. CrossFit is a registered trademark of CrossFit, Inc.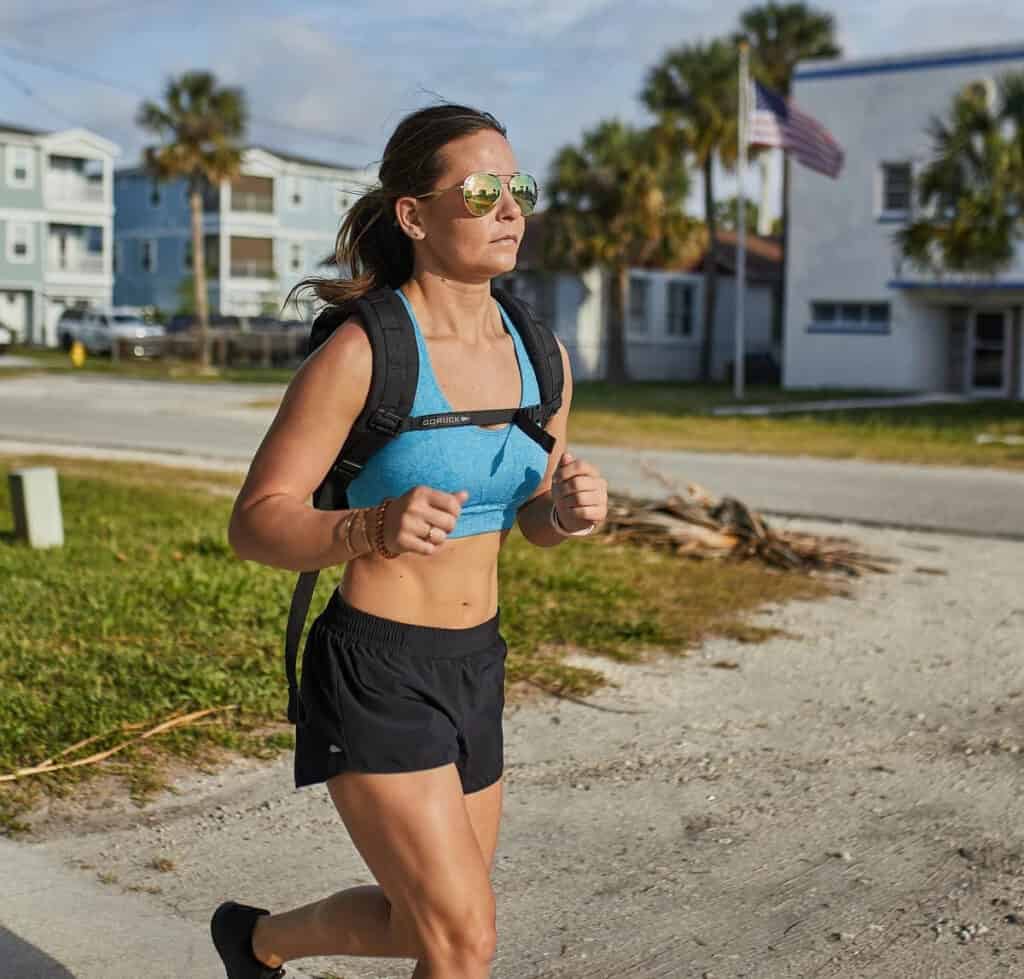 Affiliate Disclaimer
We are an affiliate of GORUCK and others that sell this training gear. If you buy clothing or other training gear after clicking the links in this article, we receive a small commission at no extra cost to you. This helps us to bring you in-depth information and content on these great training products.