Check out what's new at
PUMA
.
Let's check out the hot new Workout Leggings from PUMA.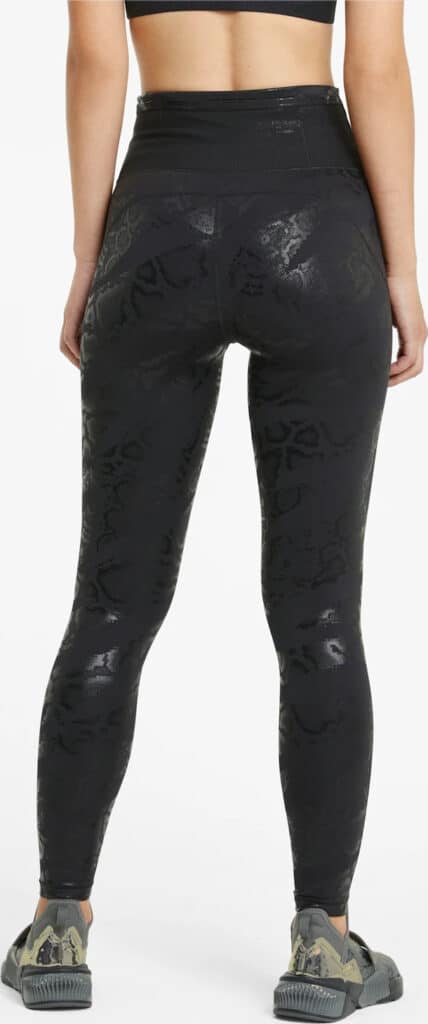 Leggings can be worn at the gym, casual walk at the mall, or as a fashion statement. They are so popular and comfortable that some people opt to wear them every day on any given occasion. But it is important to note that not all leggings are made the same, and there are different kinds of them.
Here are some of the styles we are going to look at:
Workout Leggings from PUMA – Overview
Are you going to the gym to do deadlifts or a hundred burpees? You will need leggings with moisture-wicking and are comfortable, durable, breathable, and flexible. You would also need leggings with seams on the inside that are flat and not raised to reduce irritability caused by sweating and intense movement. Your leggings should be able to support you and stay in place.

If you are at home and are too lazy to hit the gym but still want to do some light exercises (stretching perhaps) at home, leggings made of cotton will do. Cotton is very comfy, breathable, strong, and stinks less. Here we gather leggings from PUMA to use for extreme exercises or casual walking and light exercises.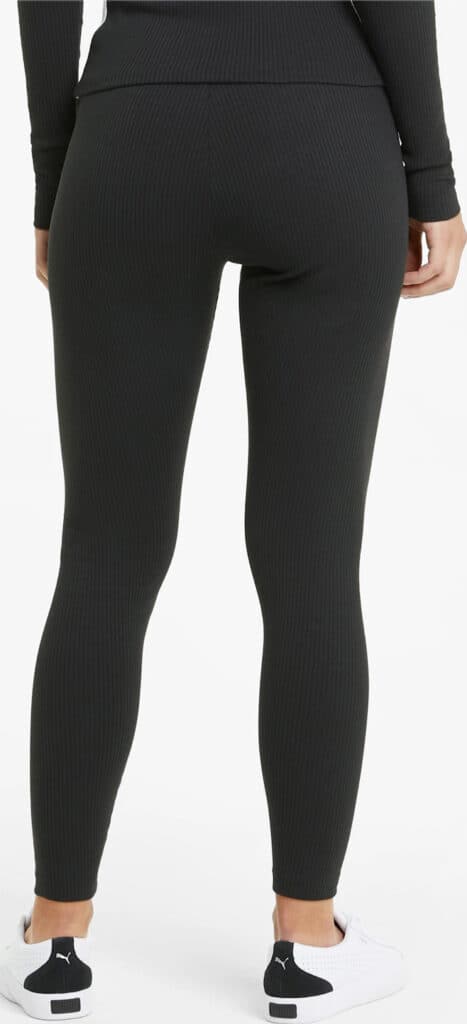 Untamed Women's AOP 7/8 Training Leggings
Untamed Women's AOP 7/8 Training Leggings is a soft, polished fit with extra coverage to give you unbeatable support for intense activities. They have a glossy, nature-inspired all-over print made with a mesh waistband pocket to store your stuff.

They are made of extremely functional dryCELL materials that draw moisture away from the skin to keep you dry and cool. The mesh is made from 87% polyester and 13% elastane, while the shell is from 77% polyester and 23% elastane. They come in black and white Castlerock print.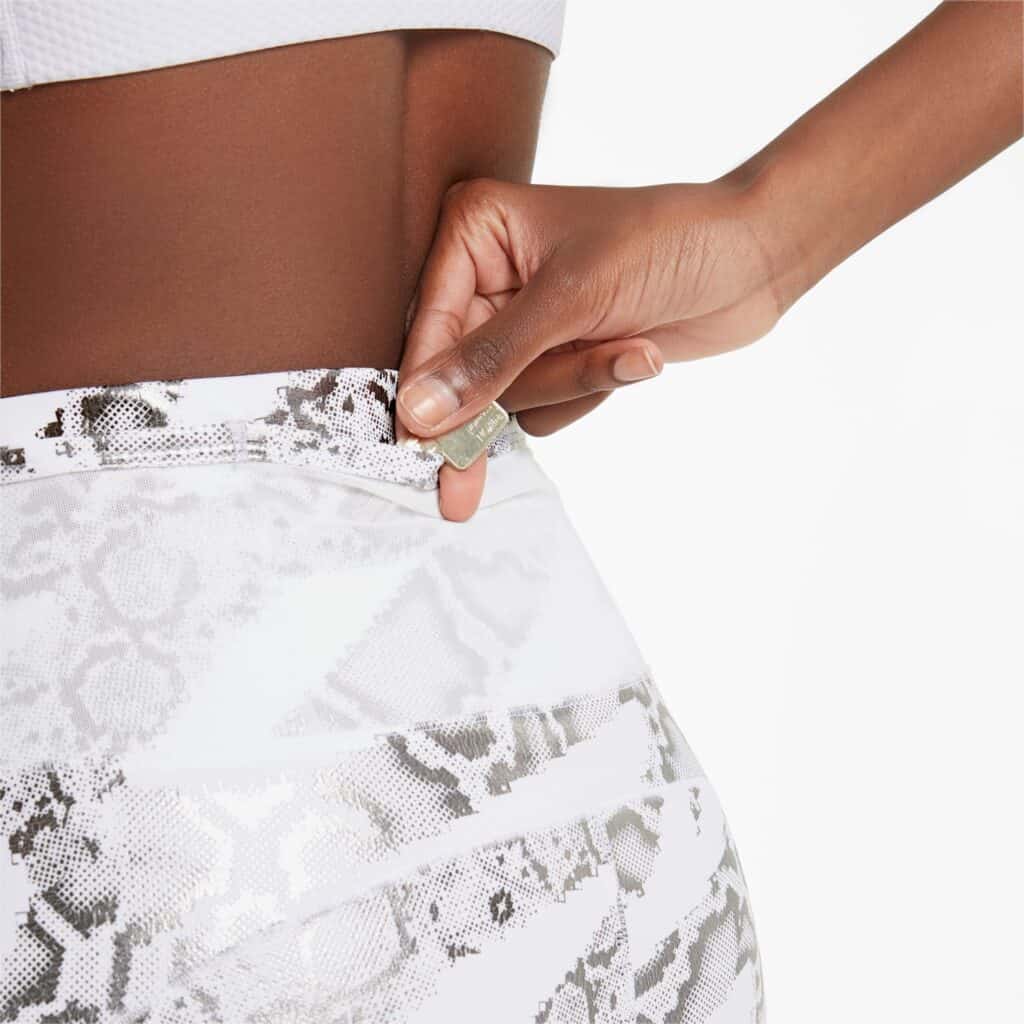 Digital Women's High Waist 7/8 Training Leggings
Digital Women's High Waist 7/8 Training Leggings have friction-reducing flatlock stitching and a high waistband to guarantee sufficient coverage and support as you progress through your workout. The digital print graphics add a modernized style to these very useful and versatile training leggings.

A covered pocket at the back of the leggings is perfect for stashing your keys or card. It is made from 89% polyester and 11% elastane and will keep you cool in the heat of your most extreme workout. They fit smoothly on your hips and deliver a comfy feeling.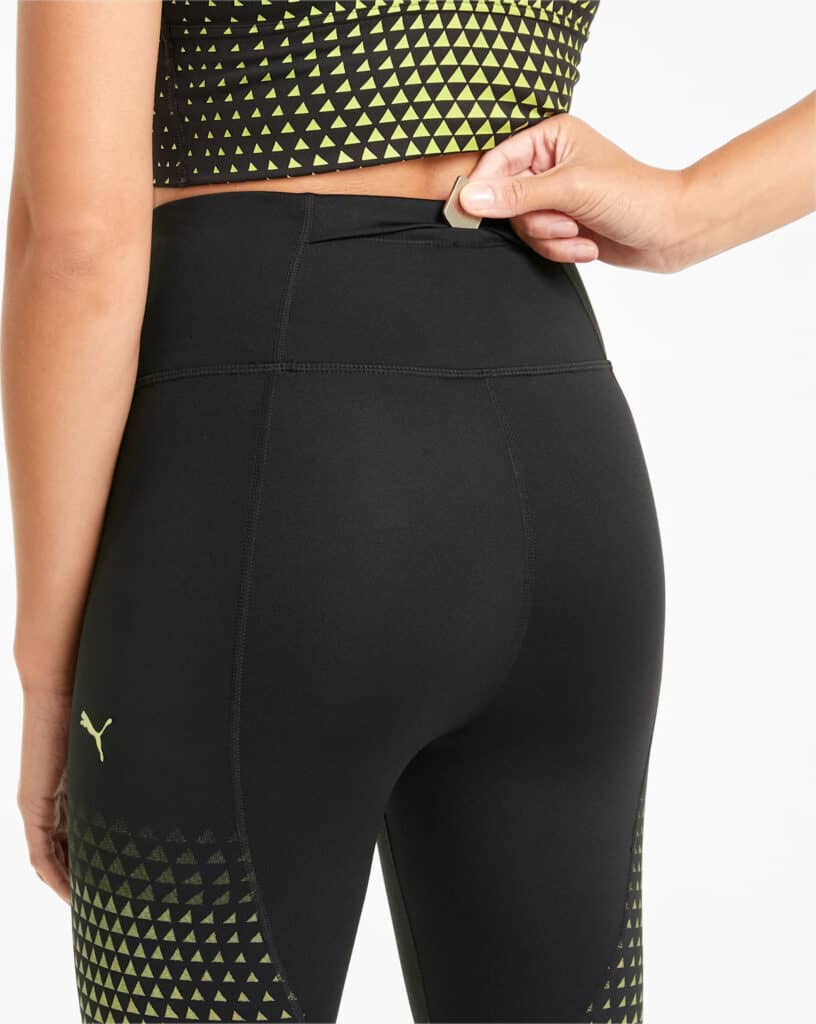 Classics Women's High Rise Ribbed Leggings
Nothing beats classics. From the gym to the streets, Classics Women's High Rise Ribbed Leggings will draw attention with their ultra-high waist and vertically ribbed fabric. The soft fabric wicks sweat and diminishes friction.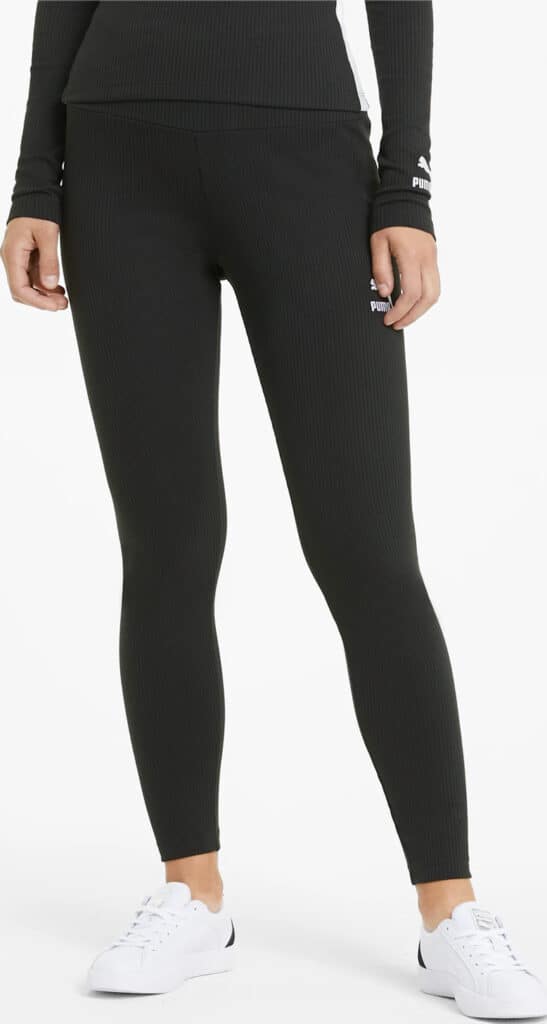 It is made with 39% recycled polyester to decrease the environmental impact and 58% cotton to promote more viable cotton farming through the Better Cotton Initiative. The PUMA Archive No.1 Logo is embroidered at the upper left thigh to add to the classic look.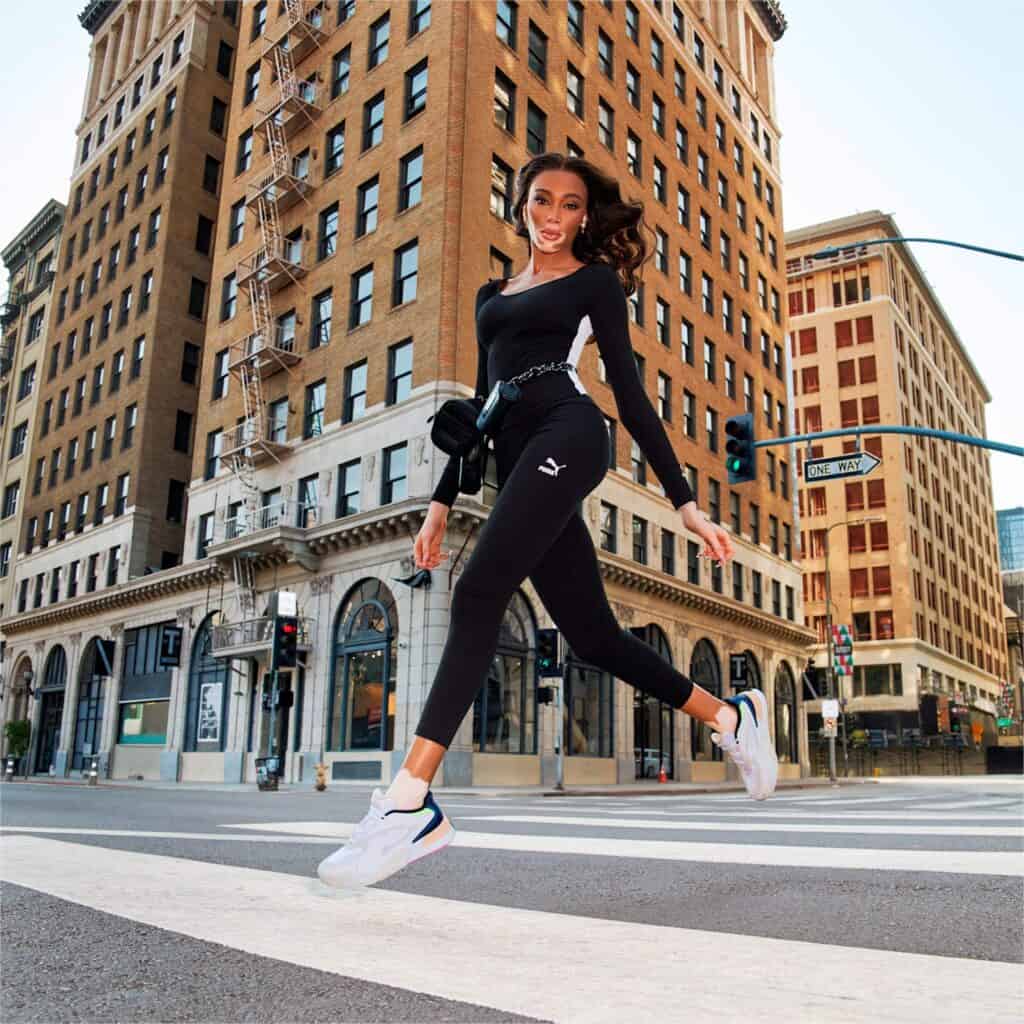 Classics T7 Women's Leggings
Classics T7 is another classic that will rock your workout routine. These leggings are a revamp of the iconic PUMA style with a light cotton feel and signature T7 stripes at the sides.

If you are into low impact workout that doesn't require so much jumping and lifting, CG Women's Leggings are perfect for you. These are also the kind of leggings that you can dress up or down with so much ease. You can also create unlimited casual outfits with these leggings.

Flawless Women's High Waist 7/8 Training Leggings
Flawless Women's High Waist 7/8 Training Leggings are made of thick black spandex to keep you covered through weighted squats while the compressive mesh delivers breathable wear. They have bonded high waistband for ultimate support and comfort.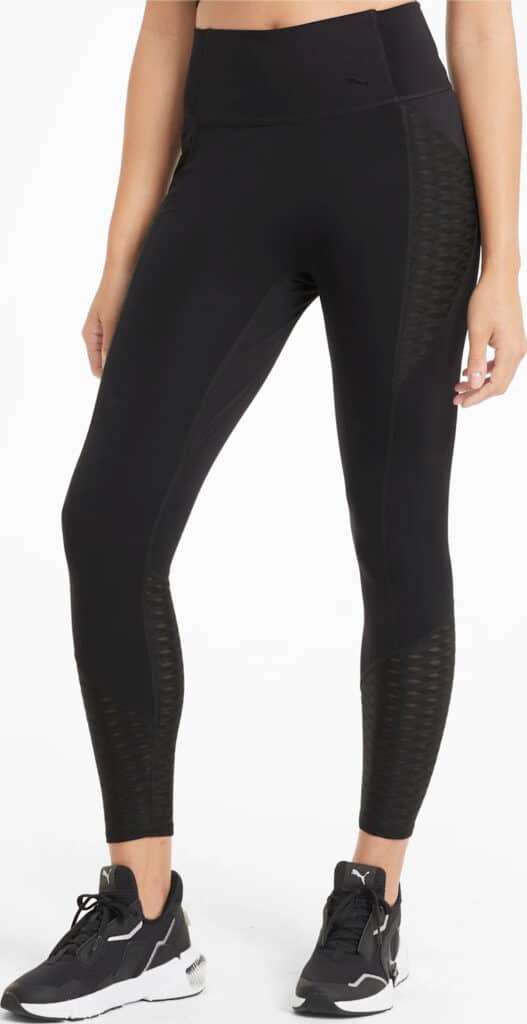 They have three pocket storage at the sides and back of the waistband to secure a storage solution. The dryCELL tech wicks away sweat, and the low-key stitching reduces friction through every movement.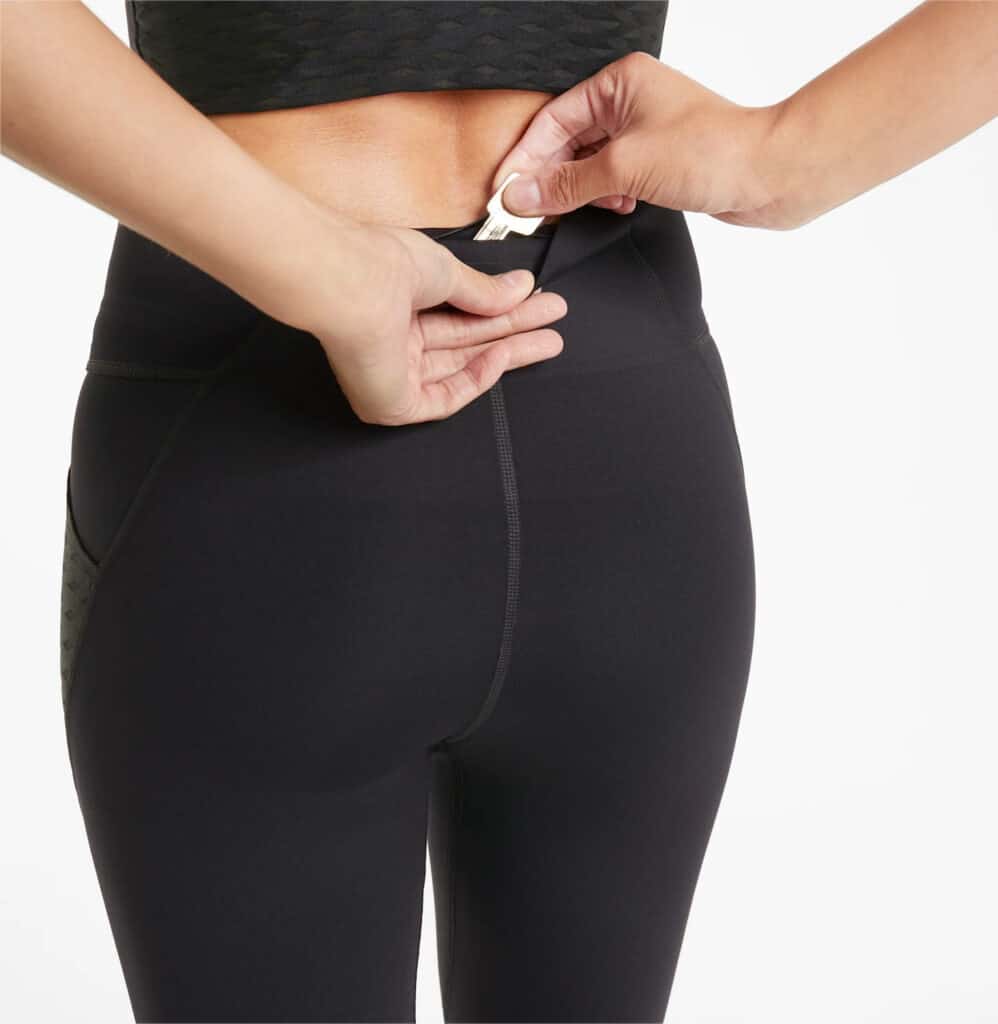 CG Women's Leggings
CG Women's Leggings have a tight fit and mid-height elastic waistband and suitable for working out at home by yourself. They also have breathable fabric and are very comfortable to wear, especially on casual walks.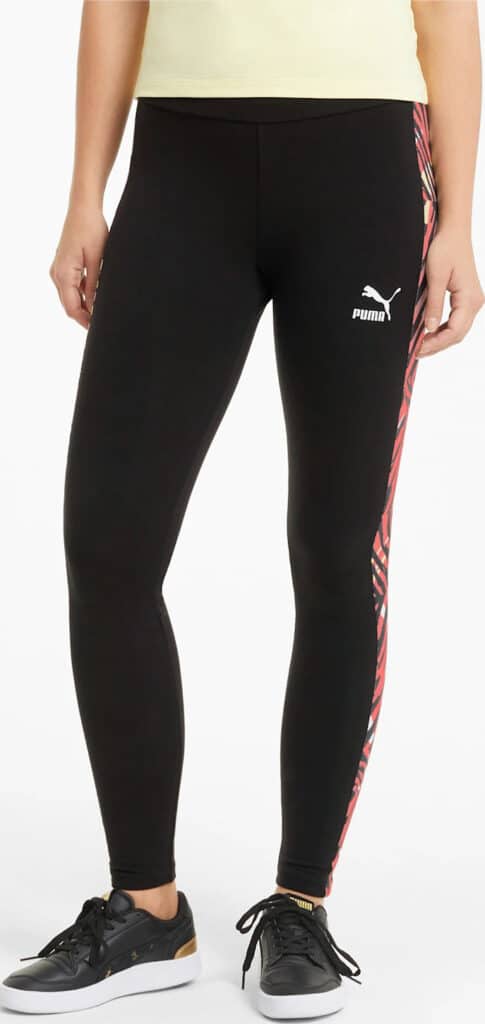 They feature animal-inspired prints and signature T7 stripes down the sides displaying the classic look with a wild side. They have a tight fit made of 93% cotton and 7% elastane.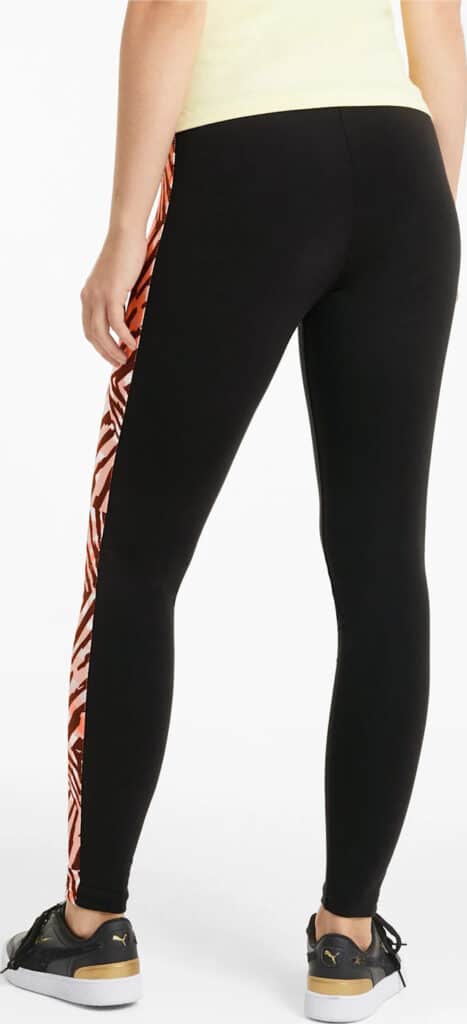 Workout Leggings from PUMA Review – In Summary
That's our review of Workout Leggings from PUMA.
Wearing suitable leggings can significantly impact your chosen workout; that is why it is necessary to choose the right ones. Doing an intense workout would need leggings that will stay in place, comfortable, and wick sweat away. But if you are casually lounging around or doing stretching and light movements, leggings made of cotton can keep you comfortable without the smell.

Photo Credits
Product photos on this page are property of PUMA.
This website is not affiliated or associated with CrossFit, Inc. CrossFit is a registered trademark of CrossFit, Inc.

Affiliate Disclaimer
We are an affiliate of PUMA and others that sell this training gear. If you buy clothing or other training gear after clicking the links in this article, we receive a small commission at no extra cost to you. This helps us to bring you in-depth information and content on these great training products.