Here's the new F-9 Fold-Away Functional Trainer from Torque Fitness. Have limited space to dedicate to your home or garage gym? This is perhaps the most innovative functional trainer on the market.
Functional Trainers are practical and efficient full-body workouts that create movements done in everyday routine and allow various exercises and hit multiple muscle groups. Movements that involve lifting, bending, twisting, loading, pushing, squatting, pulling, and hauling are all part of functional training. Functional Trainers give you the liberty to move your body in any way because cable does not have to follow a fixed level, so you can perform more sports-related actions and positions.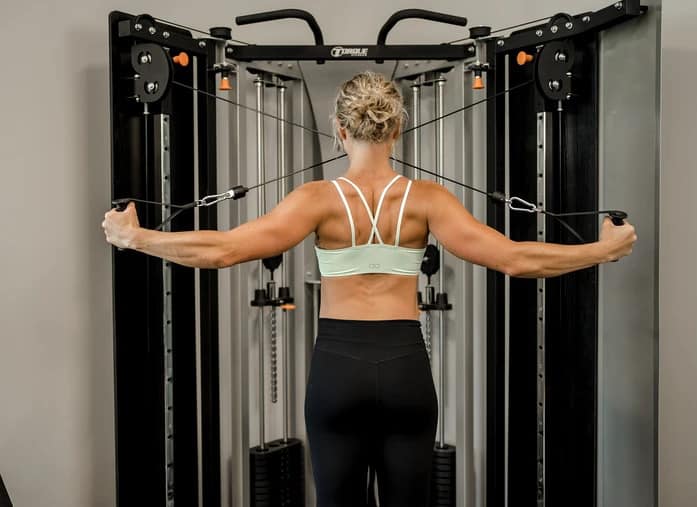 Here's some of the styles we are going to look at: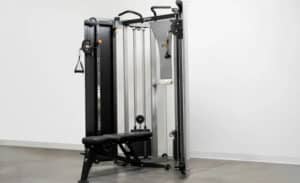 F-9 Fold-Away Functional Trainer (Black)
Here's the F-9 Fold-Away Functional Trainer - perhaps the best option if you have limited space, but want the unilateral and bilateral training benefits of a cable machine.
F-9 Fold-Away Functional Trainer – Overview
If you haven't heard of Torque Fitness before, here's a short trivia: they're in the business since 2005, and their team is composed of experts in the fitness equipment industry. They have experience designing and making award-winning innovative strength training systems for Hammer Strength, Life Fitness, Parabody, and Sports Art. They are focused on creating strength training products that provide unique properties to meet customer needs better. The F-9 Fold-Away Functional Trainer from Torque Fitness is a full-body functional trainer that brings club-quality strength training into your home. It has dual adjustable cable pulleys that enable you to do various exercises within the convenience of your own home. It is foldable and has two doors that you can close after your training, and easily fit in a corner for a small footprint.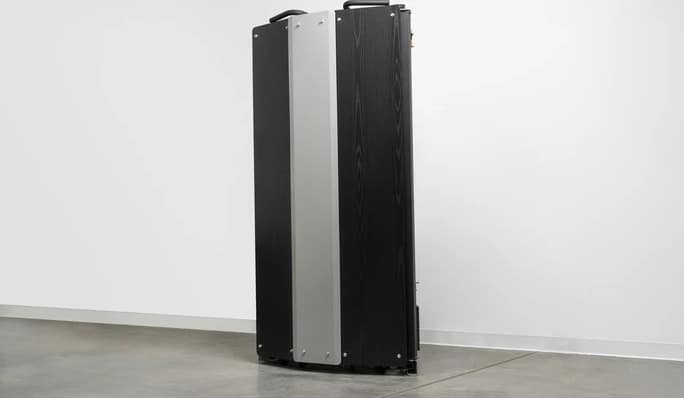 The F9 has two independent adjustable swivel pulleys with 17 low-to-high positions on the uprights and you can enjoy more than 50 possible training movements with it. And because of its optional adjustable flat-to-incline bench, you can increase the number of exercises you can do with the F9. It also docks securely for correct exercise alignment. The cable that measures 96 inches travel for countless functional movements.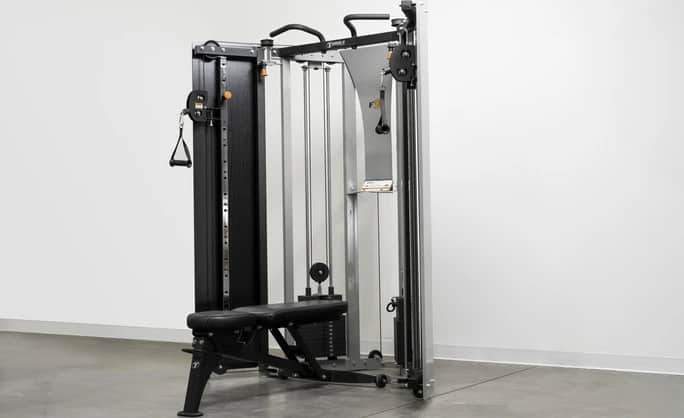 This functional trainer also has dual independent selectorized weight stacks for up to 77.5 lb. resistance per handle. The F9 flawlessly complements and makes the machine, opening up several new exercise opportunities. You can start low and slowly increase toward unassisted performance with its assist strap function for chin-ups and dips. This machine comes with an accessory pack to bring excitement to your workouts. It includes a bench bar, leg boot, snap hooks, squat strap, chin-up strap, and strap handles.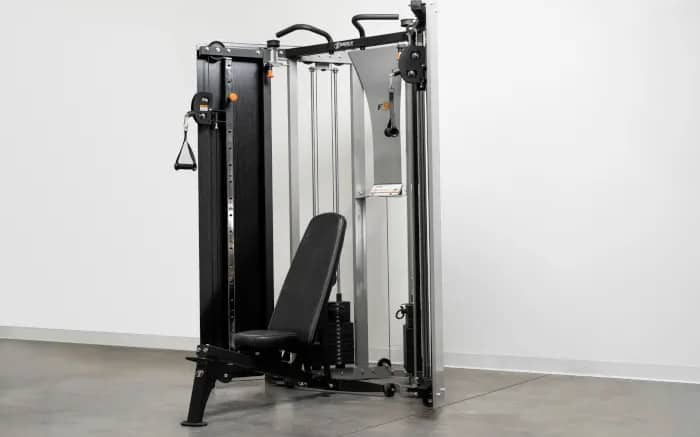 F-9 Fold-Away Functional Trainer – In Summary
That's our look at the innovative F-9 Fold-Away Functional Trainer.
Torque Fitness specializes in strength and conditioning equipment, and they focus on listening to customers and responding immediately with creative, innovative approaches that distinguish their products with meaningful purposes and features. The F-9 Fold-Away Functional Trainer is a full-body functional trainer, and because it is foldable, you can stand it on end and shut the doors to store it away in the 3X3 enclosure fully.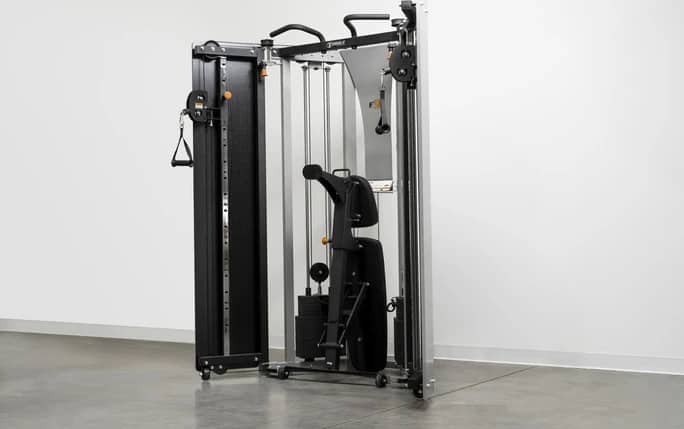 Photo Credits
Product photos on this page are property of Torque Fitness.
This website is not affiliated or associated with CrossFit, Inc. CrossFit is a registered trademark of CrossFit, Inc.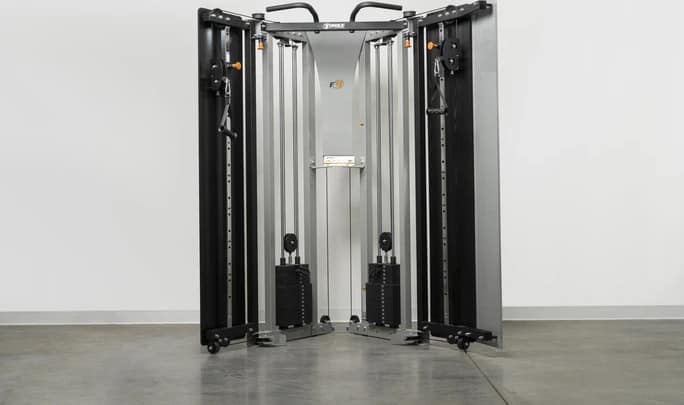 Affiliate Disclaimer
We are an affiliate of Torque Fitness and others that sell this training gear. If you buy clothing or other training gear after clicking the links in this article, we receive a small commission at no extra cost to you. This helps us to bring you in-depth information and content on these great training products.