Rogue has released the 3rd version of the
Echo Bike
. Grab one while they last!
Here's even more ideas you can use for CrossFit Stocking Stuffers.
Christmas is still six months away but preparing early will save you time and the hassle of last-minute buying. We gathered different stocking stuffers that you can get as early as now for Christmas gifts to family and friends or something to give them now just because.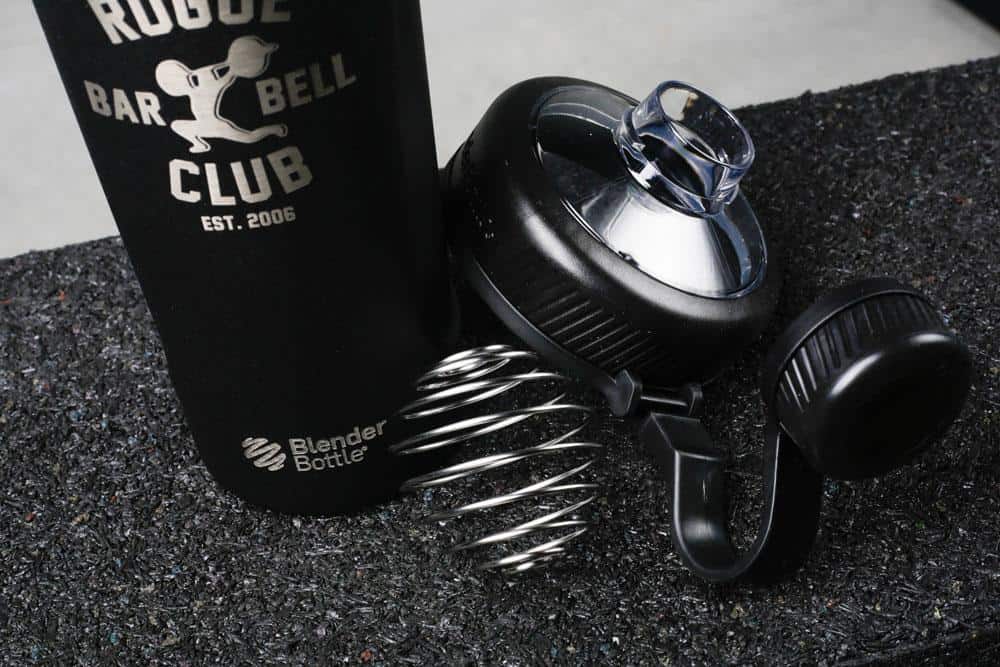 Here's some of the great gift ideas we are going to look at:
CrossFit Stocking Stuffers – Overview
Admit it or not, stocking stuffers are a Christmas tradition that can be extremely tough and stressful to do, especially when you are not prepared. But since we are still halfway through the year, you still have plenty of time to think about what to stuff in your stockings.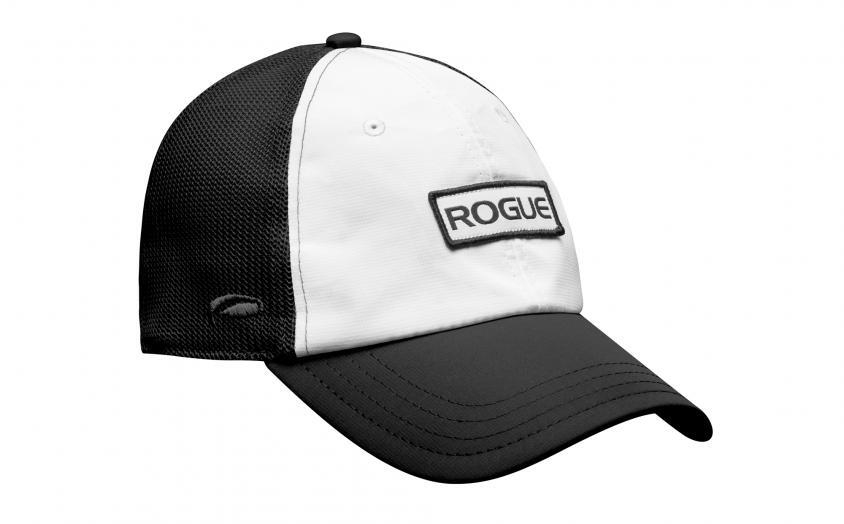 They don't necessarily have to be inside the stockings – you can wrap them nicely and put them under the Christmas tree for a delightful surprise. Here are some gift ideas from Rogue that your loved ones will surely cherish as they are very practical and functional.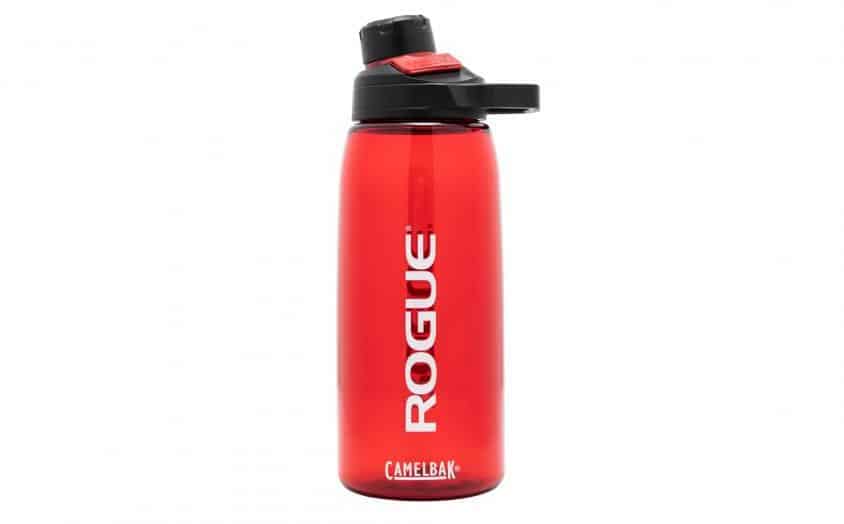 Rogue Ohio Lifting Straps
The Rogue Ohio Lifting Straps uses a heavy-duty black cotton webbing that is soft on the wrists but sturdy and tight around the bar. It is recently redesigned and seen in Columbus, Ohio measuring 20″ in length and 1.5″ in width each.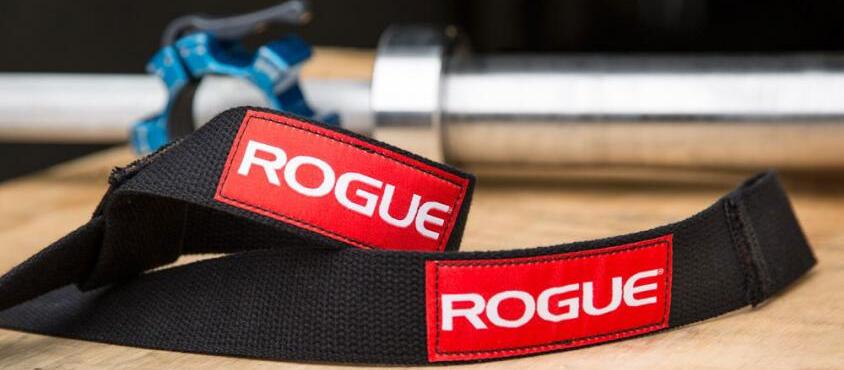 This is a simple and reliable solution if you want to strive on heavier lifts without being concerned about your grip. It has a single closed loop at one end and a meticulously sewn-off edge at the other to avoid fraying. It is 20″ in length and 1.5″ in width with a ROgue logo patch.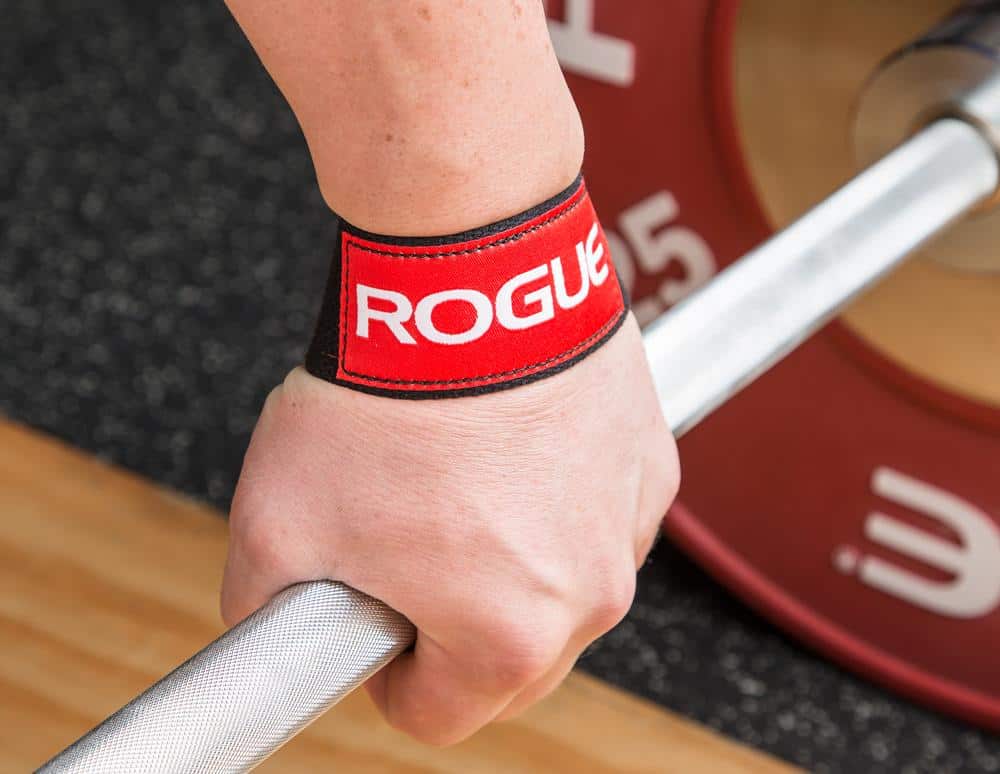 Rogue Don't Weaken T-Shirt
The Rogue Don't Weaken T-Shirt is a lightweight workout t-shirt that highlights a slim athletic fit in a wide array of sizes. It is made of 50% cotton and 50% polyester making it durable and versatile.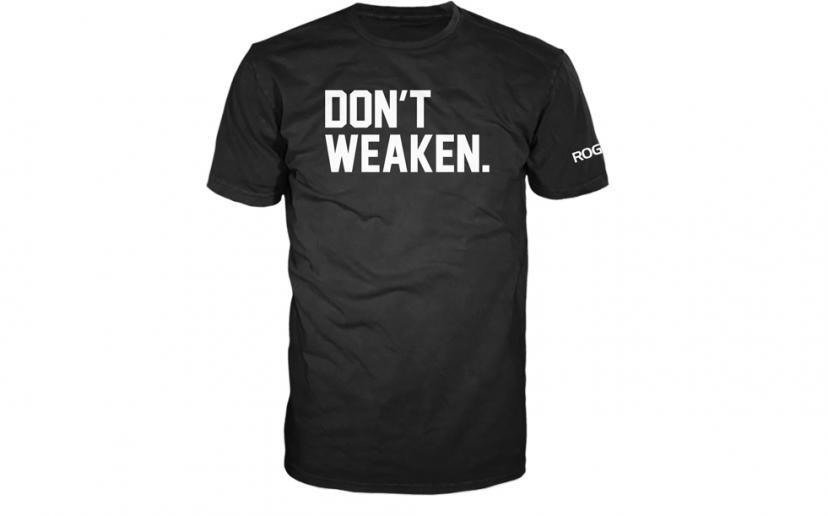 The "Don't Weaken" slogan in white is written across the chest, while the Rogue logo in white is on the left sleeve. It comes in Red/White, Heather Lake Blue/Black, Black/White, and Military Green/White.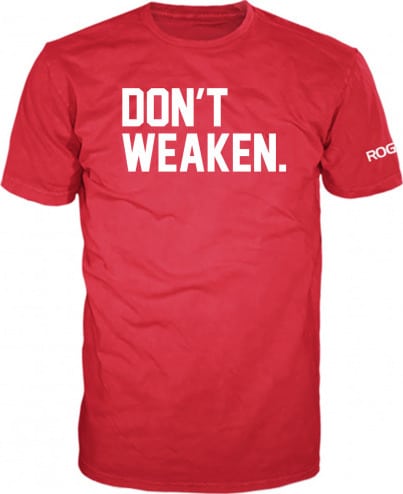 Rogue Skull Bottle Opener
The Rogue Skull Bottle Opener is built from 11-gauge stainless steel, with accuracy, laser-cut features, and Rogue "R" branding. It is made in the USA and toppled to eliminate any sharp edges.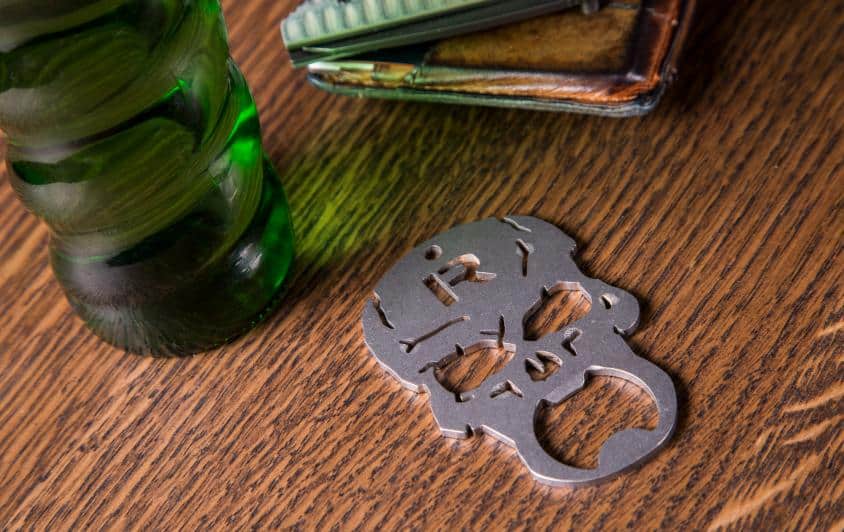 It is a cool heavy-duty stylish bottle opener and comes in Silver color. It measures 3.5″ x 2.25″.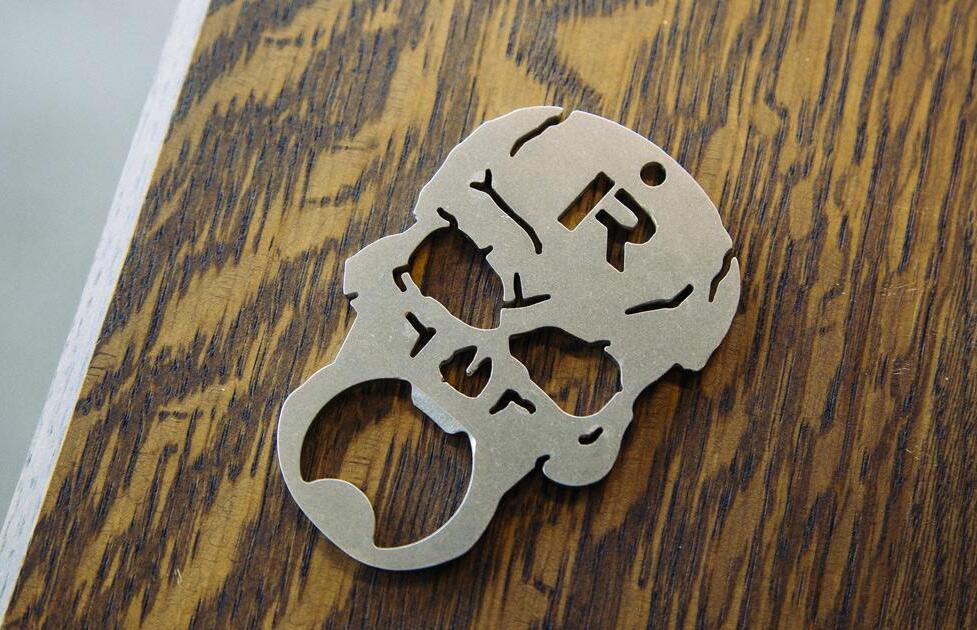 Rogue Ultra Fit Trucker Hat
This Rogue Ultra-Fit Trucker Hat is a classic adjustable snapback cap with modernized stretch-fit design elements. The design creates a new level of comfort and customization and carries a somewhat curved bill.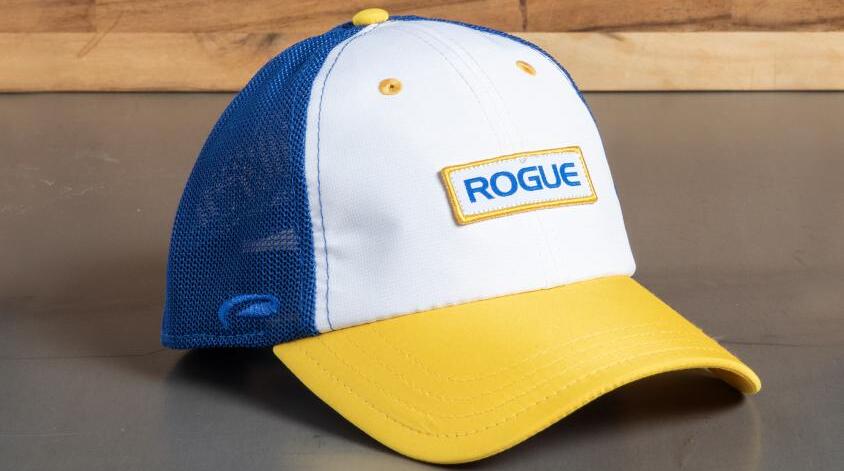 It has an olive Rogue logo patch sewn into the front and comes in different colors. It is designed with breathability and one-size-fits-all versatility.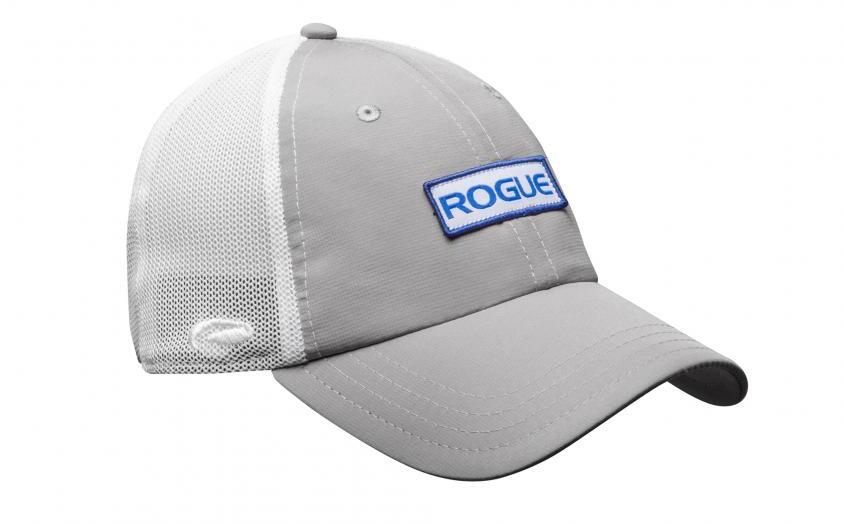 Rogue Nylon Keychain
The Rogue Nylon Keychain uses layered up 1″ wide and 3/4″ wide nylon webbing and cut and sewn at the Rogue factory. It highlights an exclusive, military-inspired gun-hook clip, similar to the one found on the sling of a rifle. It is a versatile accessory that comes in Black, Red, and Blue.
This keychain includes Rogue branding on one side and a comfortable looped design that makes the chain slide easily onto a belt. You can have quick access to your small belongings like wallet and keys even if they're stored in a pants pocket at the same time.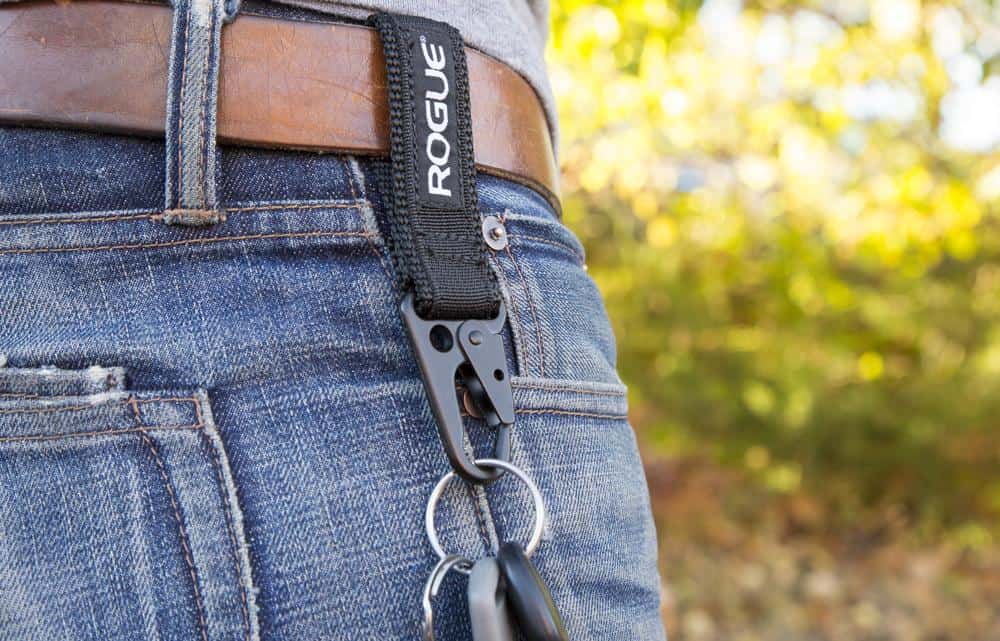 Rogue Chute Mag
The latest Camelbak Chute® Mag has the Rogue branded version made from Eastman Tritan™ Copolyester, an extremely durable and lightweight plastic made with 50% recycled materials. The cap is furnished with a unique magnetic top that stows firmly out of the way when open and is leak-proof when closed.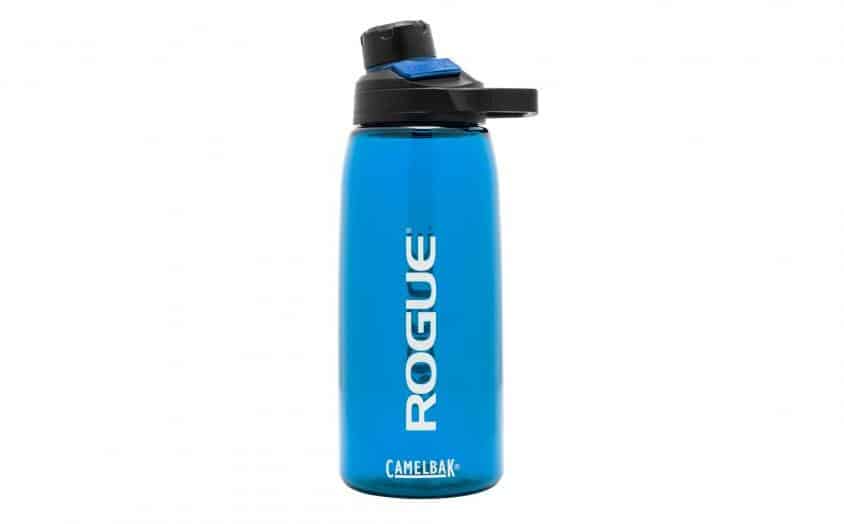 It has a matte black universal cap + carry handle and comes in different colors to suit your mood. It is durable for daily use, dishwasher safe, and 100% BPA-Free. The mag has a comfortable carry handle and is odor and stain-resistant.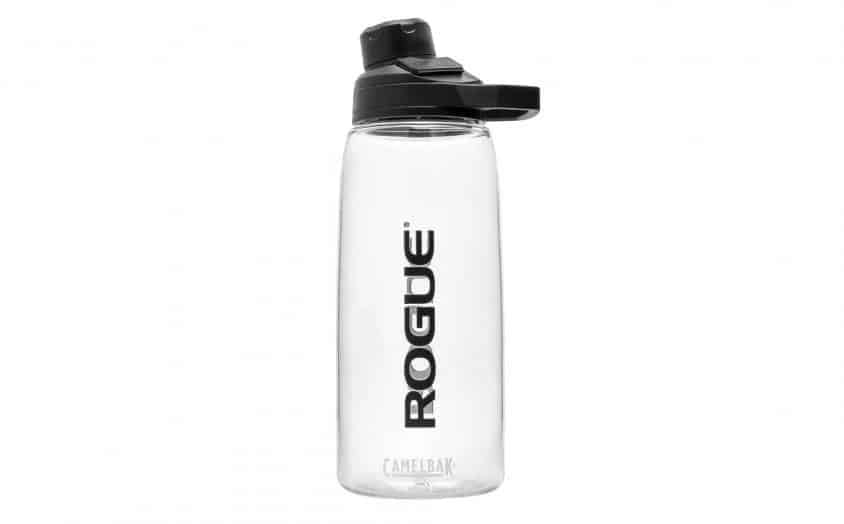 Rogue Pilot Beanie
The Rogue Pilot Beanie is a stylish, lightweight, cuff-free knit cap. It is made from a 100% soft acrylic knit with a half-cardigan stitch.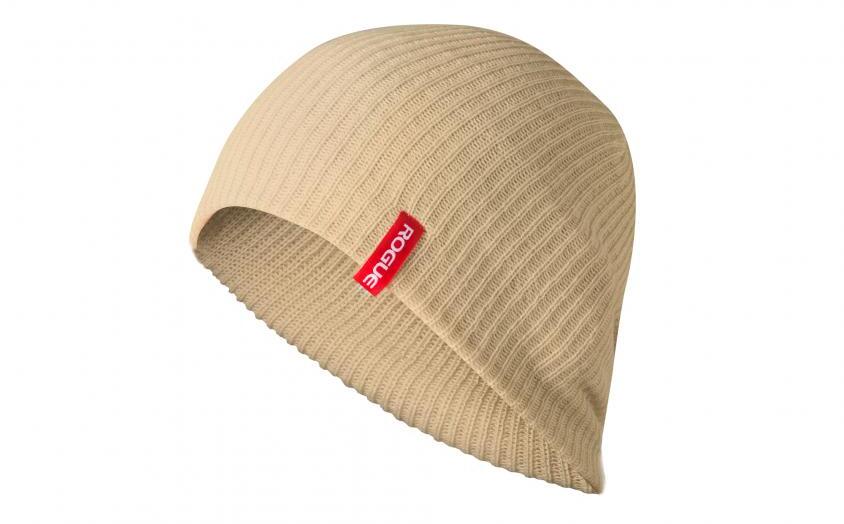 The Pilot Beanie is one-size-fits-all and has a Rogue logo tag sewn into the lower front portion. It comes in Tan and Charcoal color.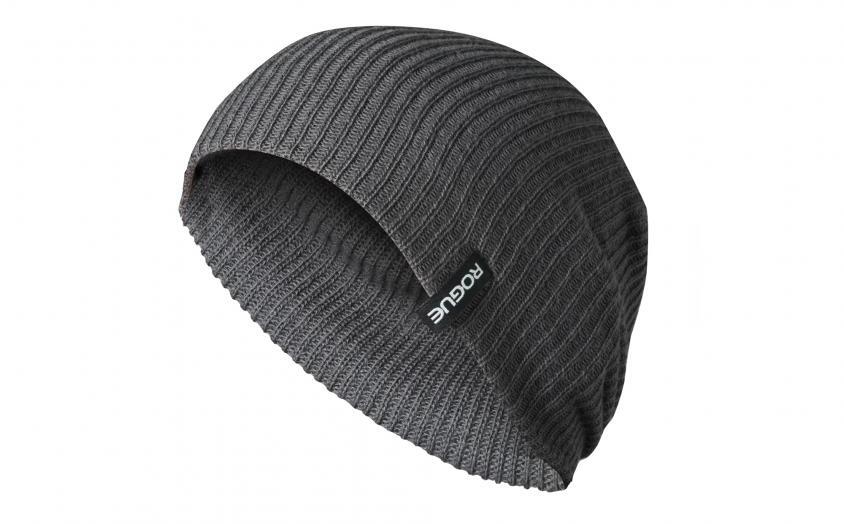 Rogue Cuffed Beanie
The Rogue Cuffed Beanie looks classy and offers versatility – retains warmth in the wintertime and a laidback style any time. It is made from soft and quality acrylic yarn and fits nicely in most heads.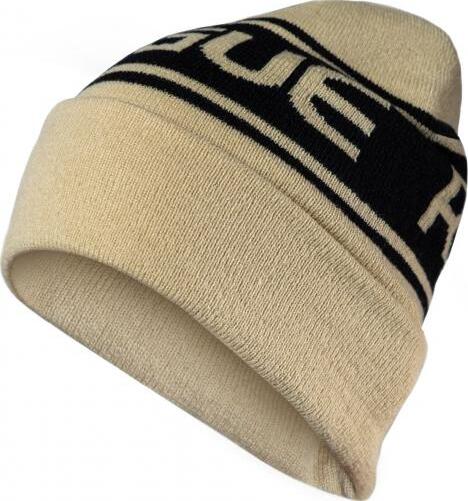 This traditional knit cap includes the exclusive Rogue logo design above the cuff. It comes in Tan with Black stripes and the Rogue logo outlined in Tan.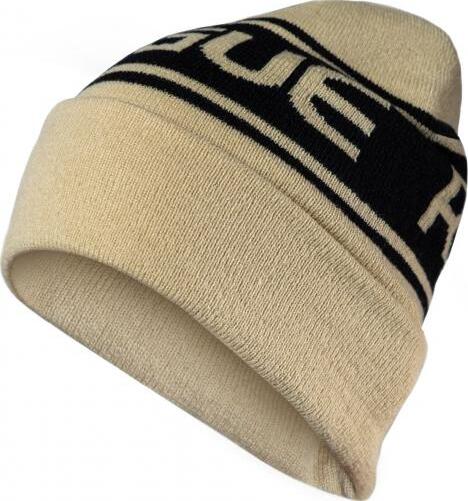 Rogue Camo Crew Socks
The Rogue Camo Crew Socks are athletic socks that are comfortable and moisture-wicking made in the USA and highlight a fashionable Rogue-branding. It is designed by Skyline Socks that uses a technology that makes the socks' colors pop day or night.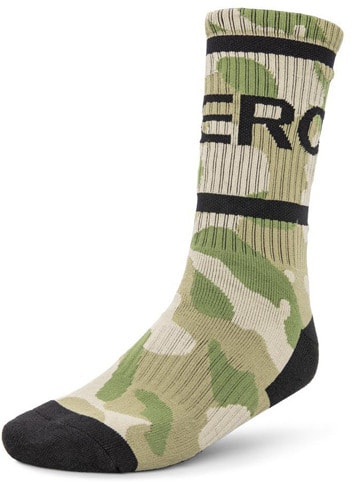 The reinforced heel, arch, and toe are made from a durable but breathable stretch fabric, allowing adequate support and decreasing wear over time. It comes in Green and Black Camo and is made of 55% Nylon, 18% Polyester, 13% Elastan, 12% Cotton, and 2% Spandex.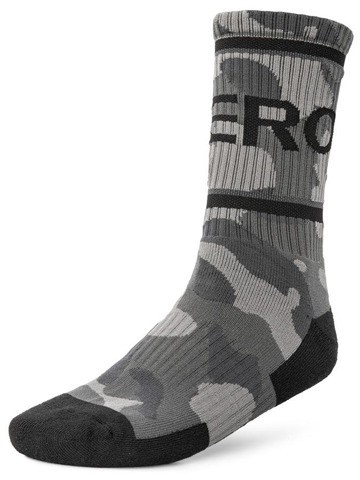 Rogue Blender Bottle Classic
The Rogue Blender Bottle Classic has a patented wire whisk made of 316 surgical-grade stainless steel and effortlessly produces smooth protein and nutrition shakes. It has a wide mouth making it easy to add ingredients, and a StayOpen flip cap™ that won't close unnecessarily.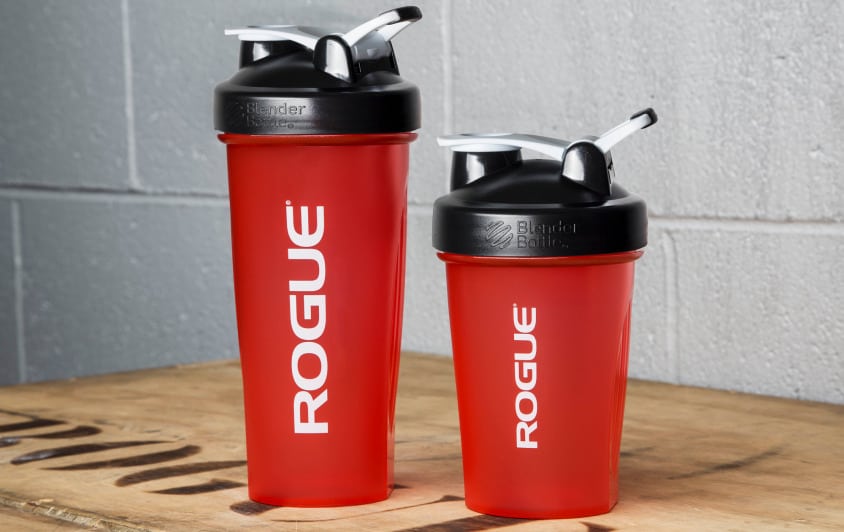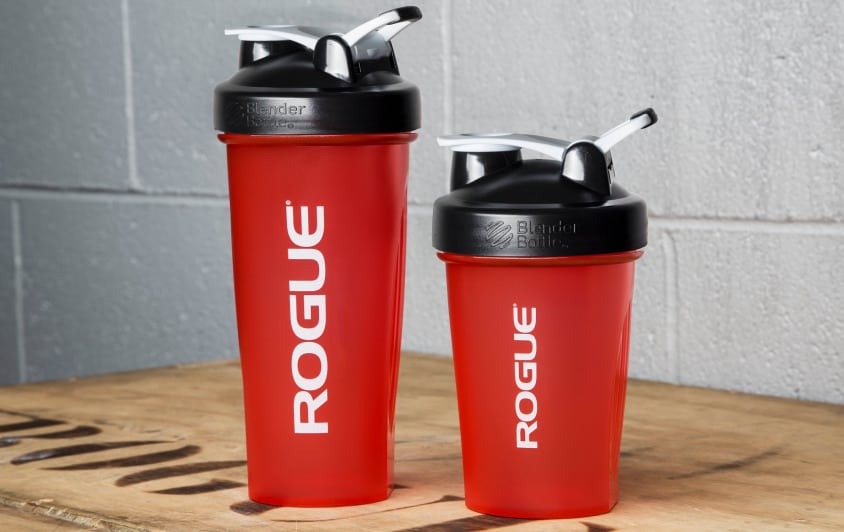 It has a flexible, ergonomic carry loop that presents a comfortable grip for smooth portability. The bottle also has a double-wall vacuum insulated bottle that keeps drinks cold for up to 24 hours with no contraction on the bottle. It is BPA-free, dishwasher safe, and has embossed ounce and milliliter markings.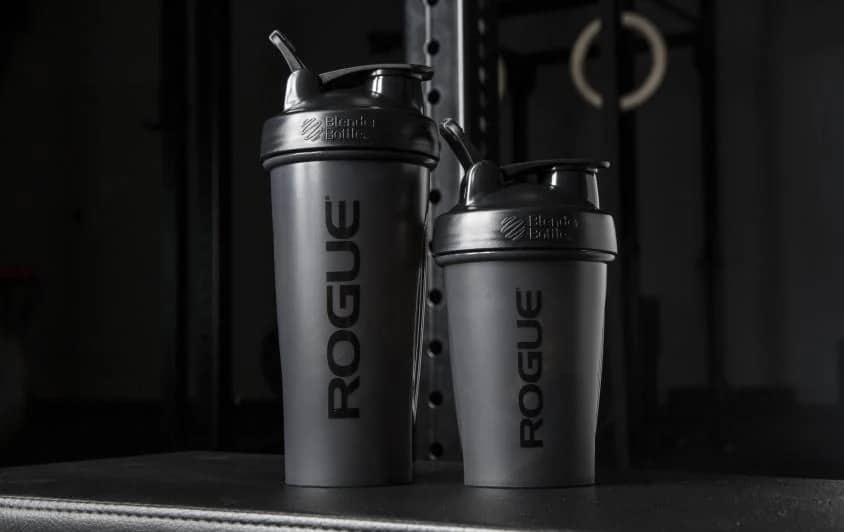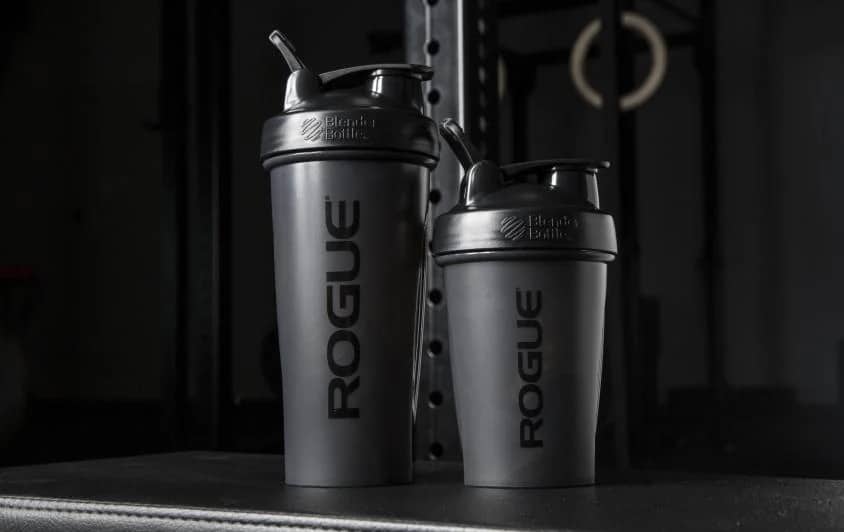 Rogue Blender Bottle Stainless Steel
The Rogue Blender Bottle Stainless Steel is an advanced, 26-ounce shaker created for 24-hour performance. This bottle has a double-wall, vacuum insulation, and safety seal to keep your shake/smoothie/sports drink chilled all day. It also restricts even the tiniest spill and outside contraction — keeping the bottle dry. It is BPA- and Phthalate-free and made from high-quality materials.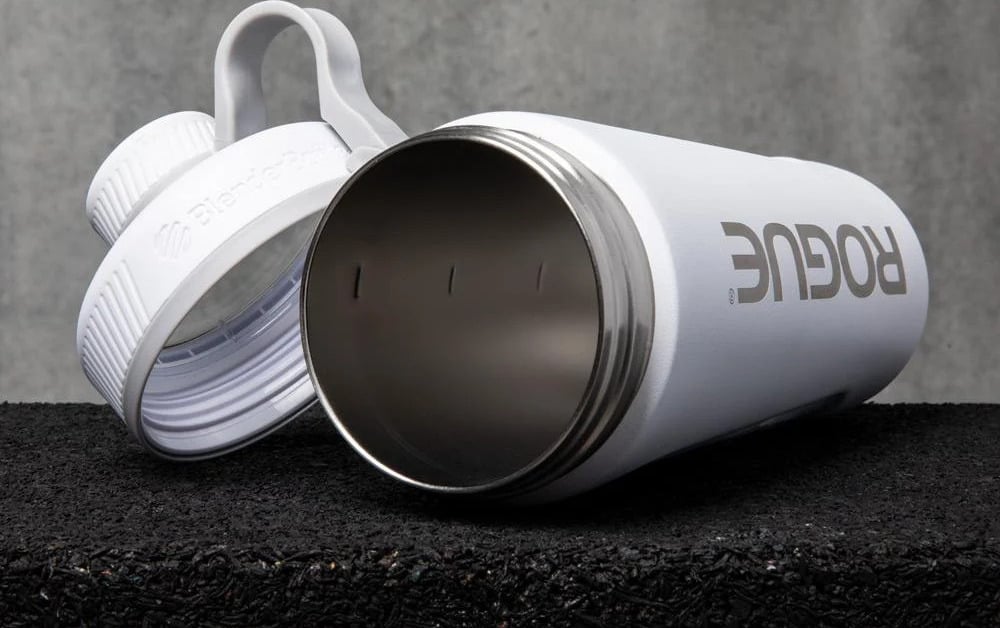 The Radian BlenderBottle comes standard with the patented BlenderBall wire whisk, a handy carry loop, and a center-mounted spout with a reliable twist-on cap. The bottle's mouth is extra wide, making it easier to add large scoops and/or to wash the bottle after use. It fits in most car drink holders and has measurement markings up to 18 ounces.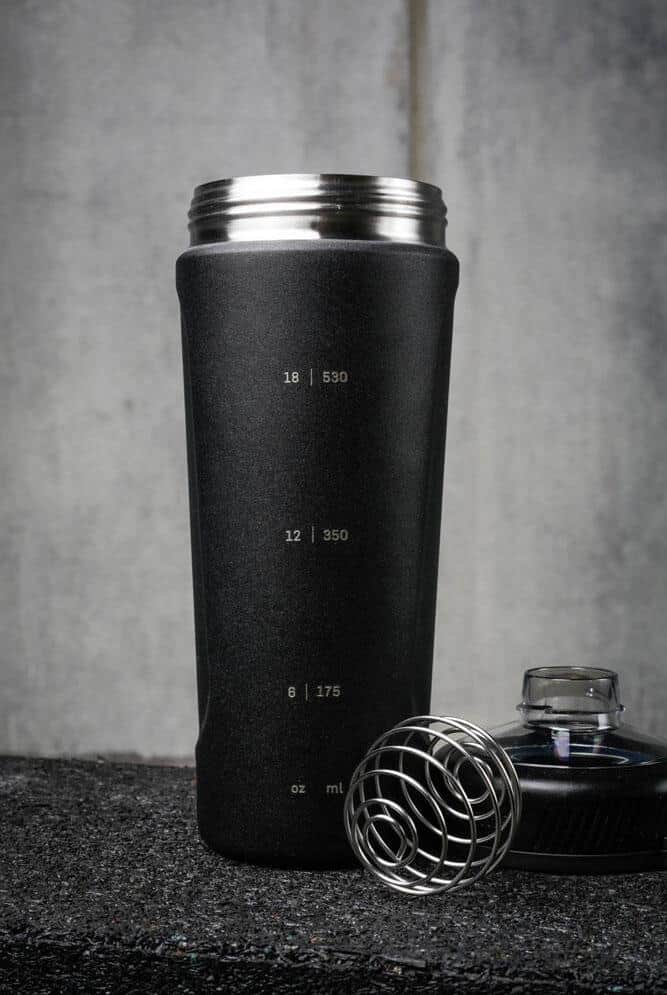 CrossFit Stocking Stuffers Review – In Summary
Buying gifts shouldn't be stressful. Get them early and save the hassle of last-minute shopping. Many of Rogue's products are made in the USA, making them durable, top-notch, and high-quality, so you know the gifts that you will give will be enjoyed by your loved ones for a very long time.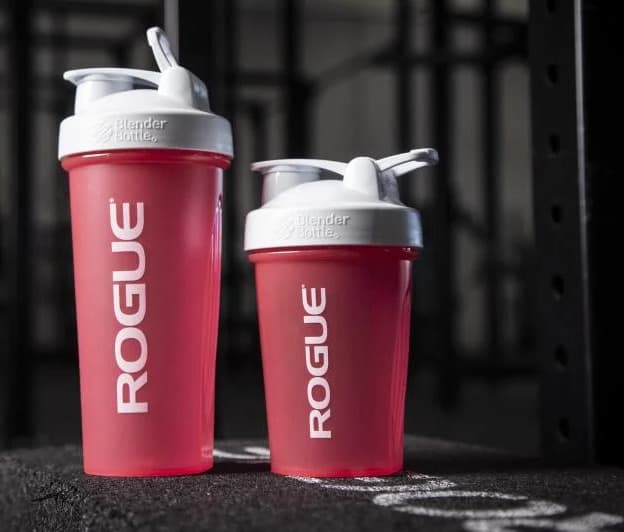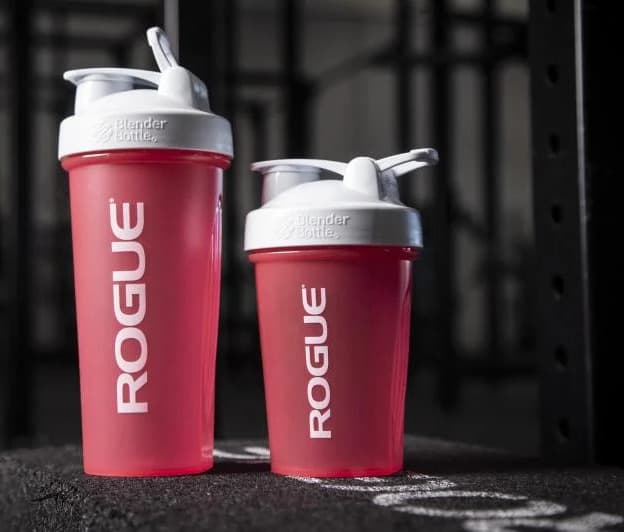 Photo Credits
Product photos on this page are property of Rogue.
This website is not affiliated or associated with CrossFit, Inc. CrossFit is a registered trademark of CrossFit, Inc.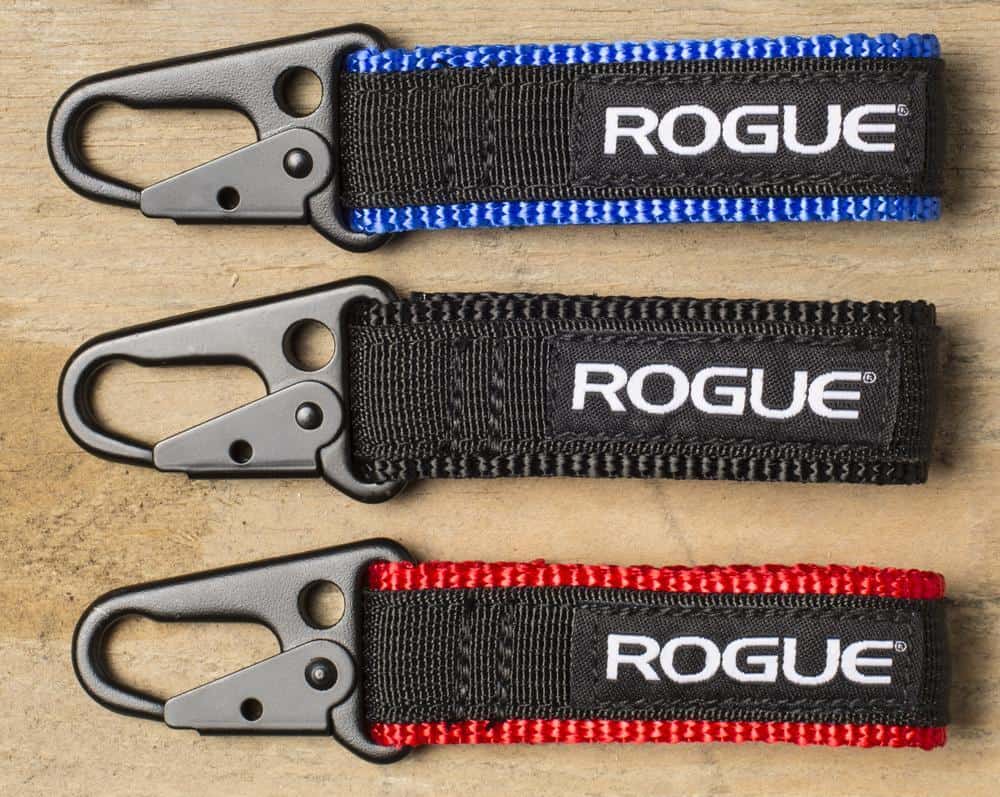 Affiliate Disclaimer
We are an affiliate of Rogue and others that sell this training gear. If you buy clothing or other training gear after clicking the links in this article, we receive a small commission at no extra cost to you. This helps us to bring you in-depth information and content on these great training products.