Let's review the brand-new Reebok Nano X2.
The Reebok Nano is the first athletic shoe developed for CrossFit in 2011 and has ever since become one of the best CrossFit shoes you'll have. The Nano X2 is the latest in the series and is called the "Official Shoe of You". It's got some improvements from the previous version that includes the "Flexweave" material on the upper to endure extreme conditions.
That's enough marketing hype – let's dive in.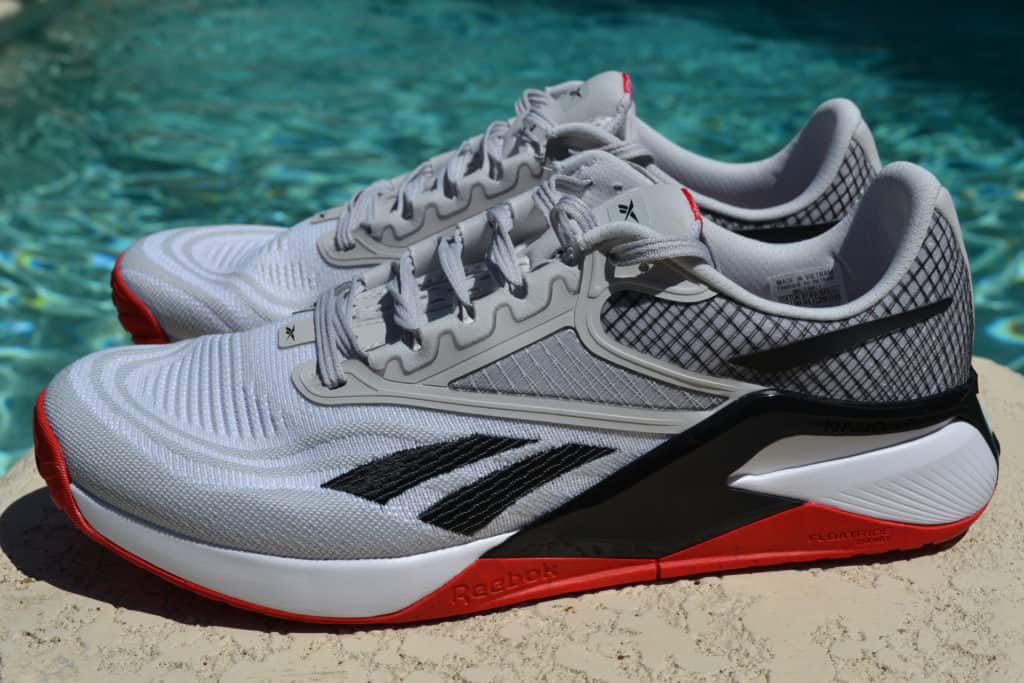 This is a Nano X2 Review. We'll also talk about Reebok Nano X2 Versus Reebok Nano X1, of course.
Get it now, from Reebok, Rogue, and Road Runner Sports:
Let's check it out.
Reebok Nano X2 – Our Review
Want the real scoop? We got hands-on – I mean feet-on for testing this shoe.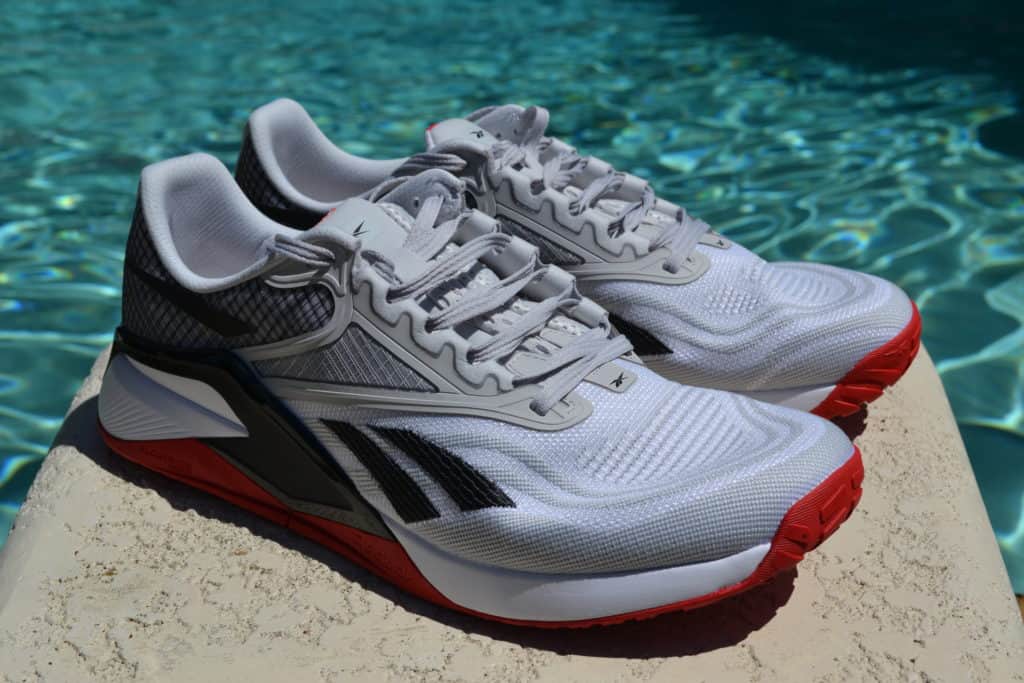 Firstly, let's state that it is an evolution from the Nano X1.
This wasn't a radical jump in design – unlike the switch from Nano X to Nano X1.
They've beefed up the external "cage" that gives the shoe rigidity.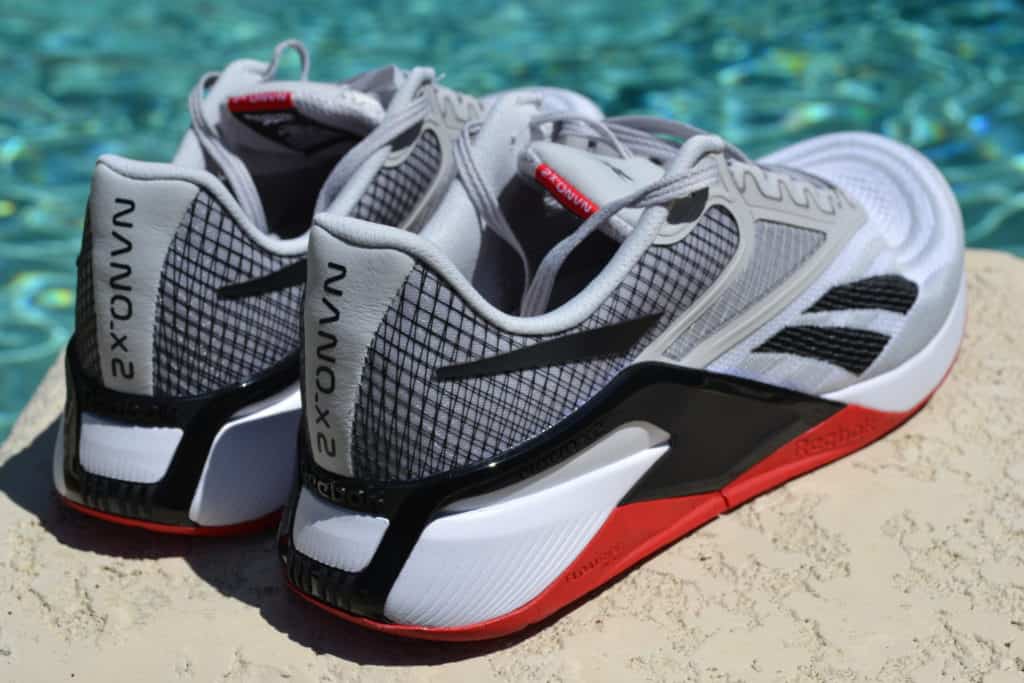 The TPU (a kind of stiff plastic) is more thorough – thicker and there's more of it.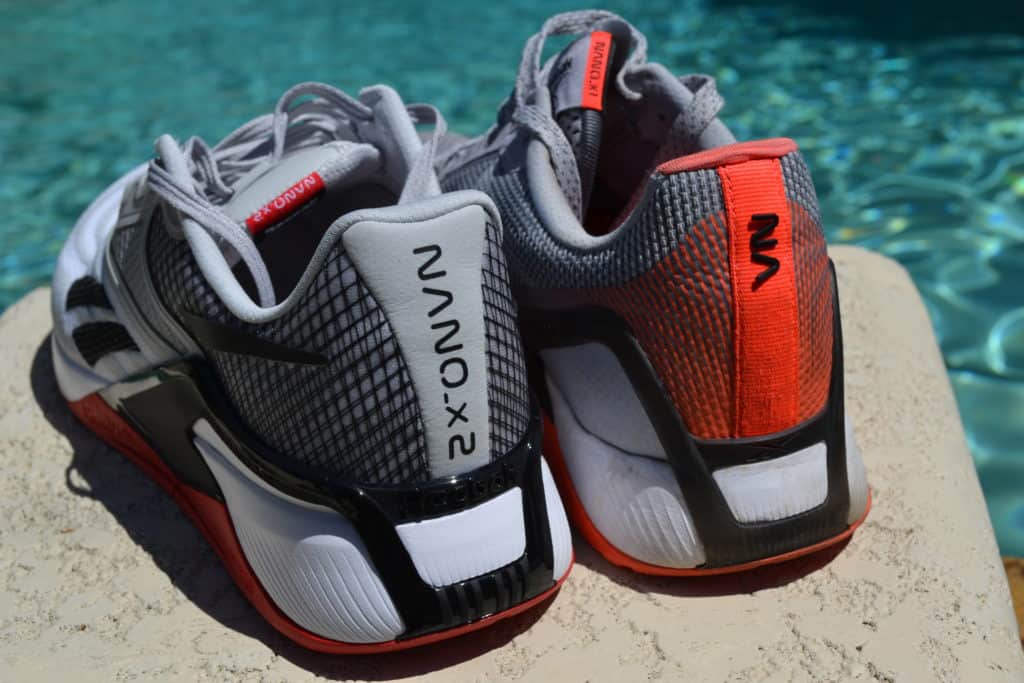 Heel to toe drop is unchanged. It's some drop – but not too much. It's a nice compromise between the "flatter" Nano X and a pure running shoe that might have 10mm of drop or more.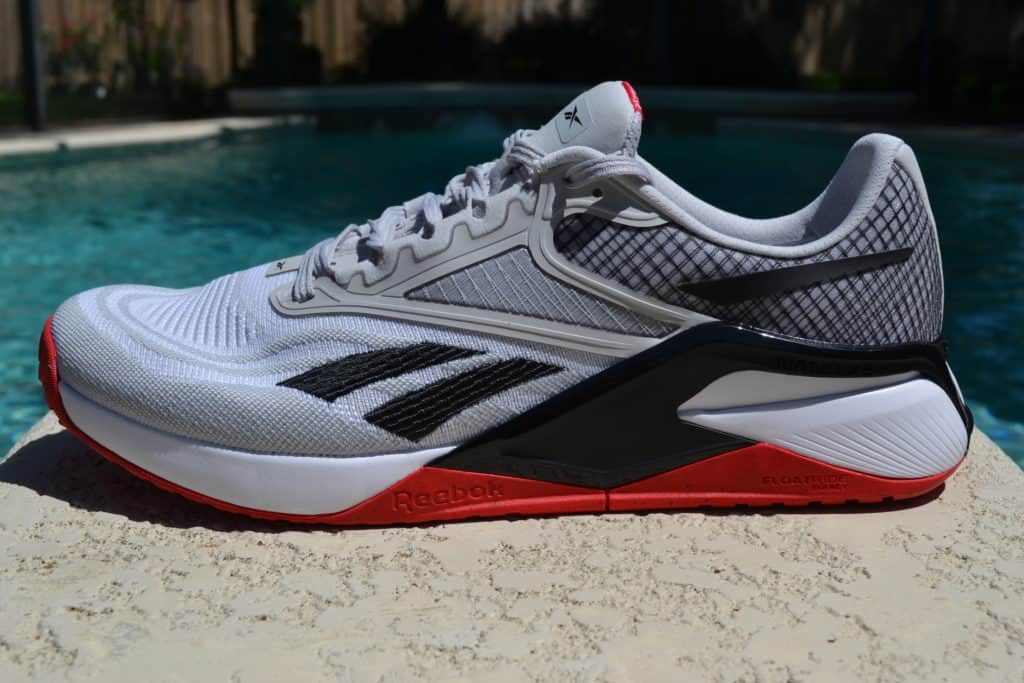 That wimpy little tongue from X1 is gone – it's beefed up a bit – and that was one of my complaints about the original shoe.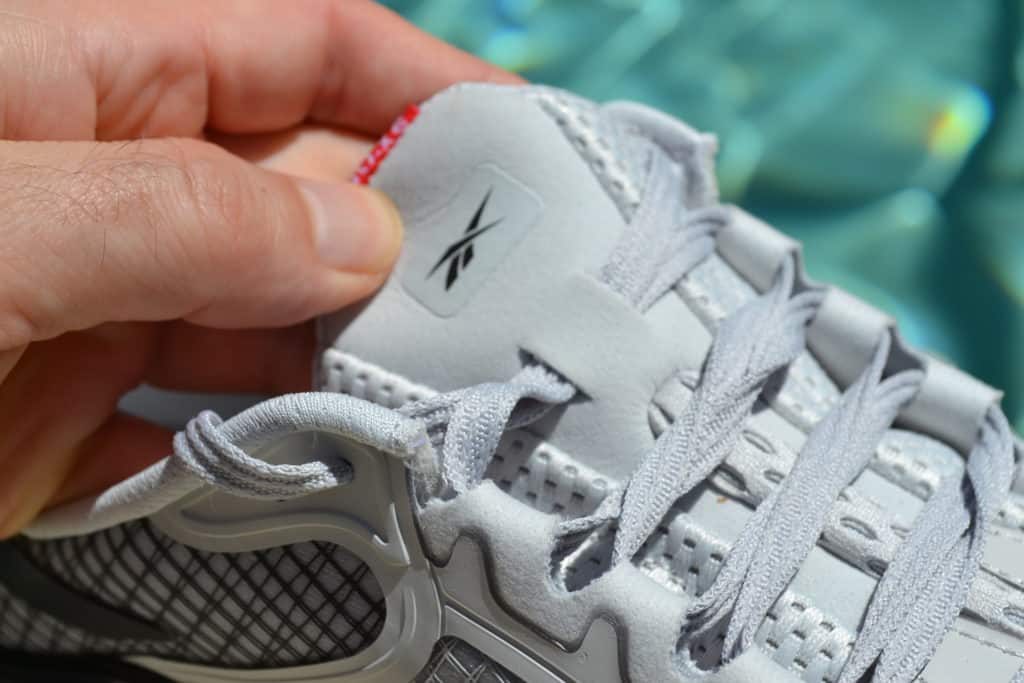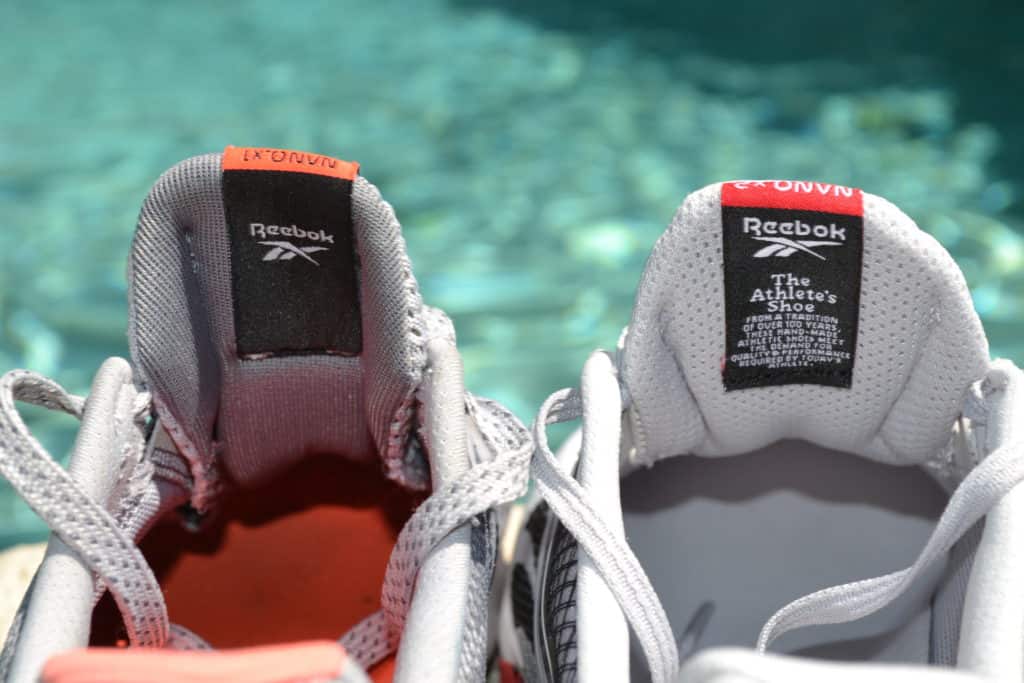 I have to say that build quality seems better as well.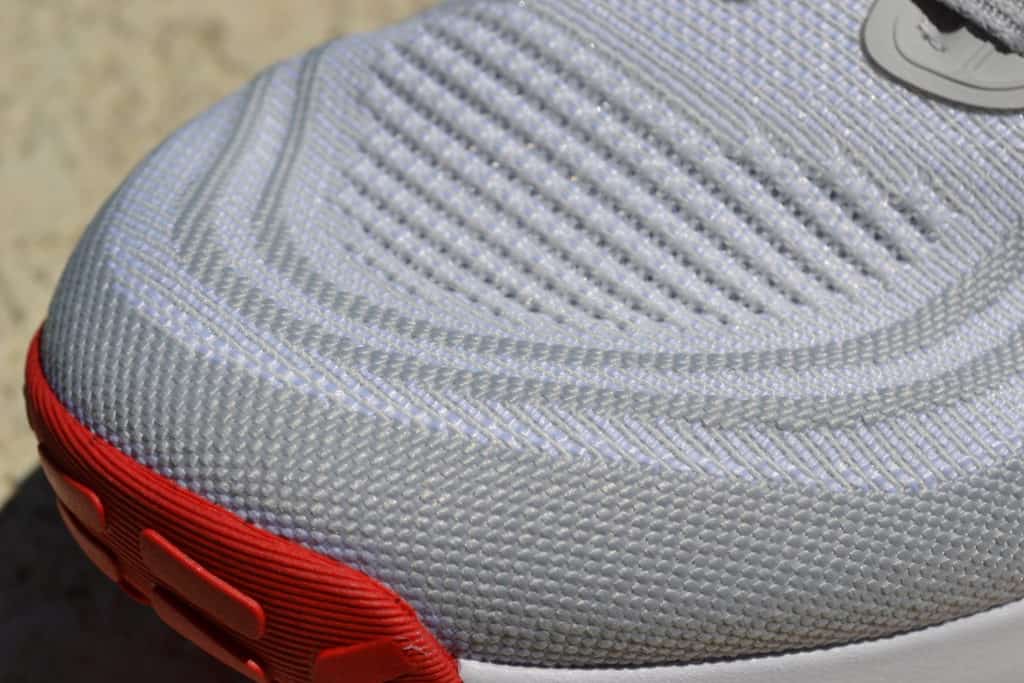 Some of the earliest Nano X1 shoes had lots of visible glue – and felt a bit cheap.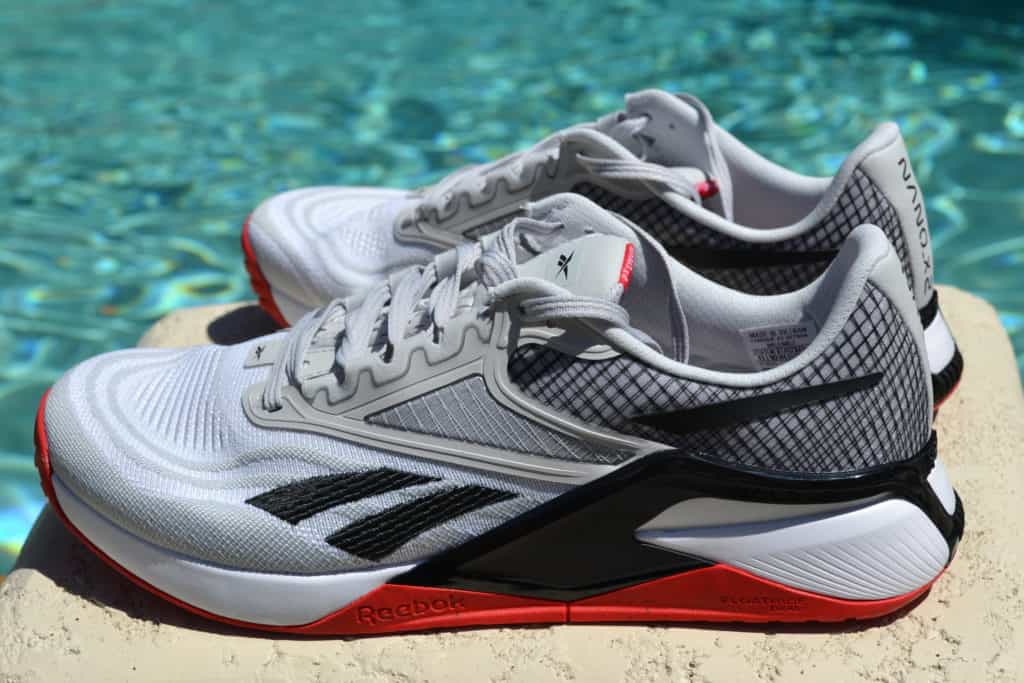 These feel much more solid.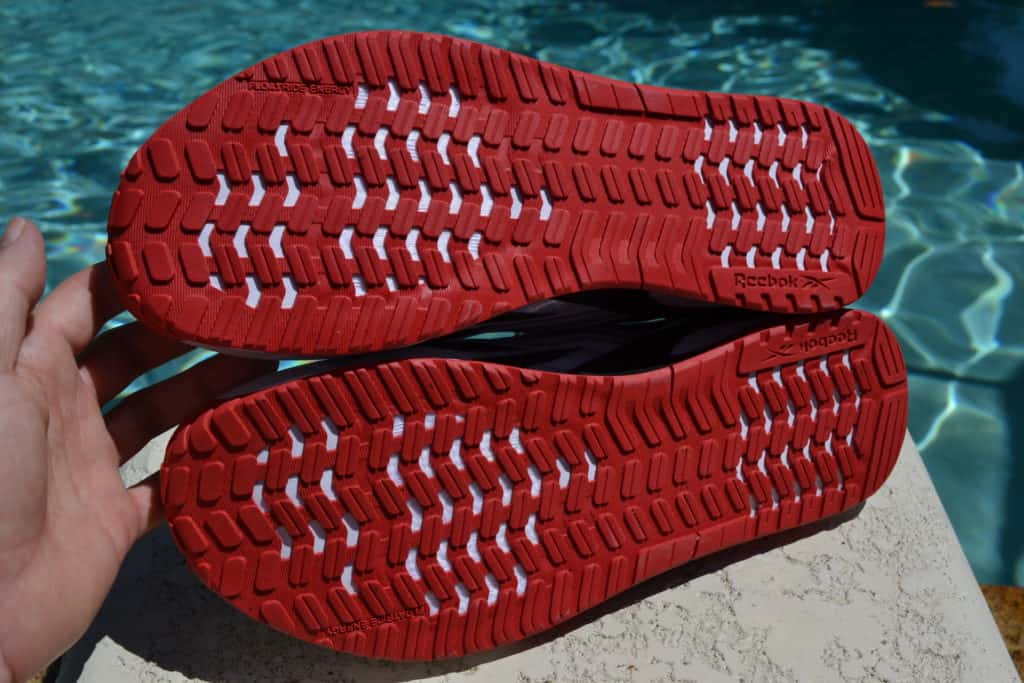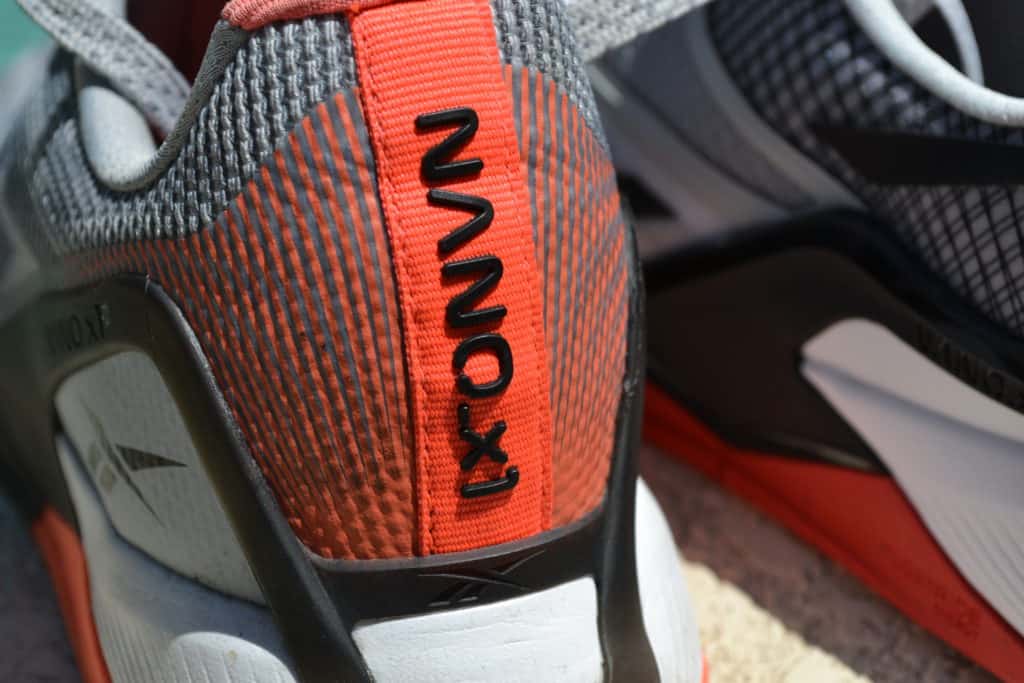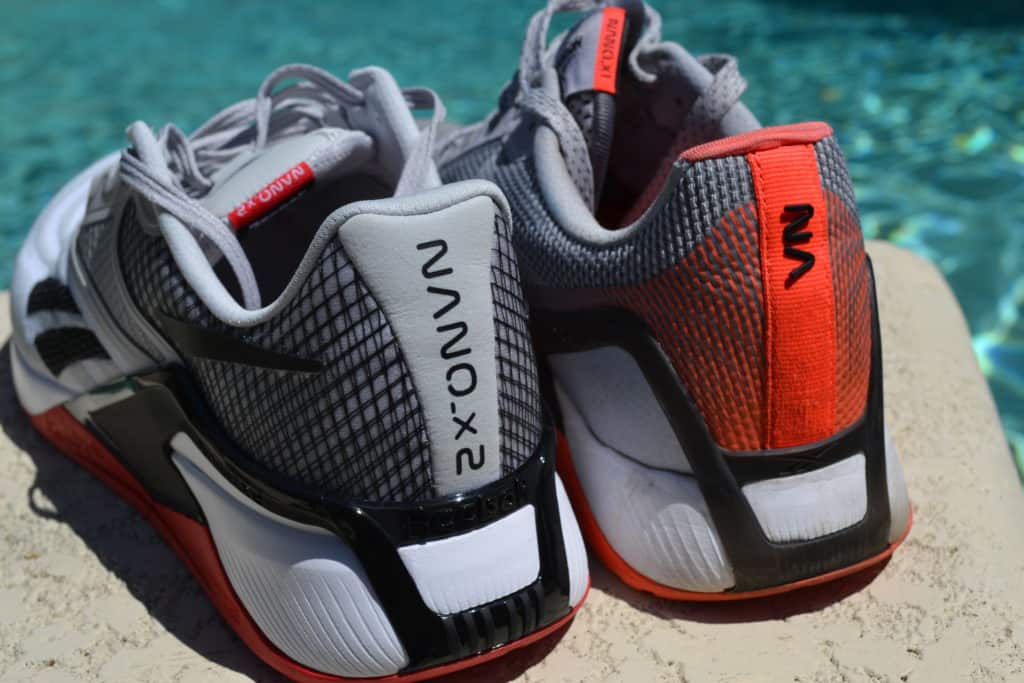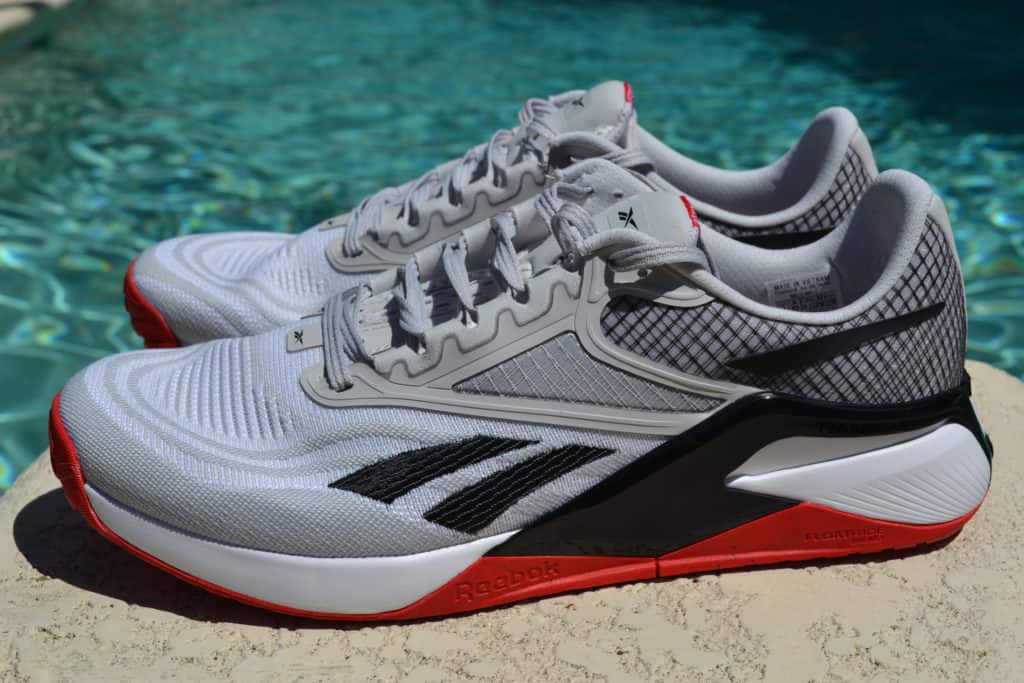 Reebok Nano X2 – In the Gym
This is a gym shoe – a cross trainer – a CrossFit shoe – whatever you want to call it.
That means it's got some weight lifting prowess – and SOME running and impact cushioning – but not too much to make weightlifting dicey.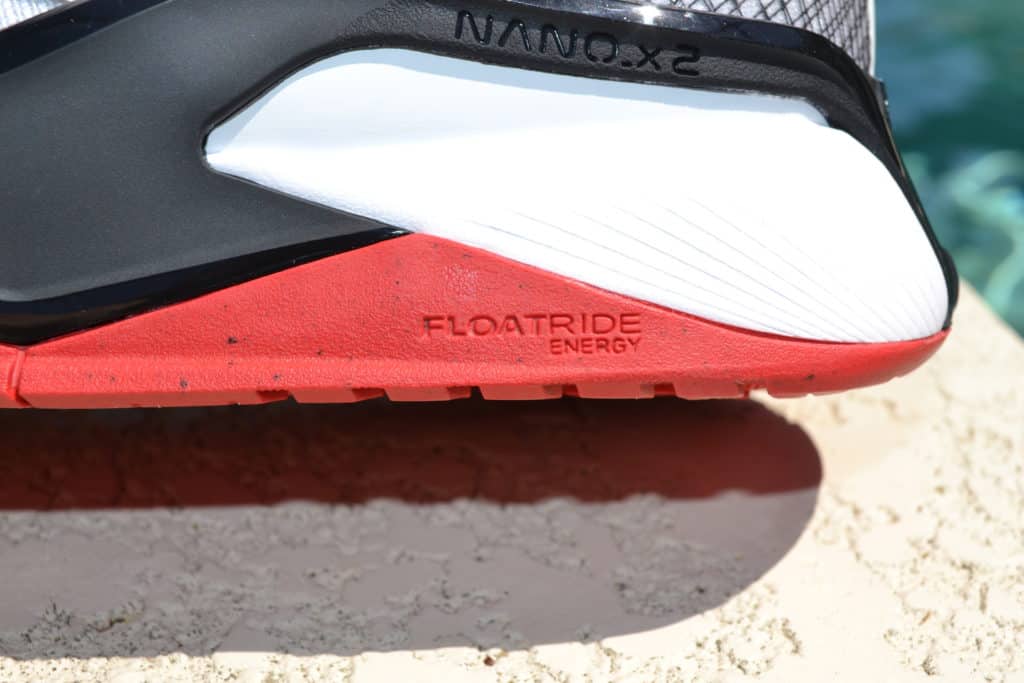 The drop on these is appreciated for squats – less ankle flexibility is required to get deep.
At the same time, it's not too much for deadlifts. (Most people prefer a flat or zero-drop shoe for deadlifting).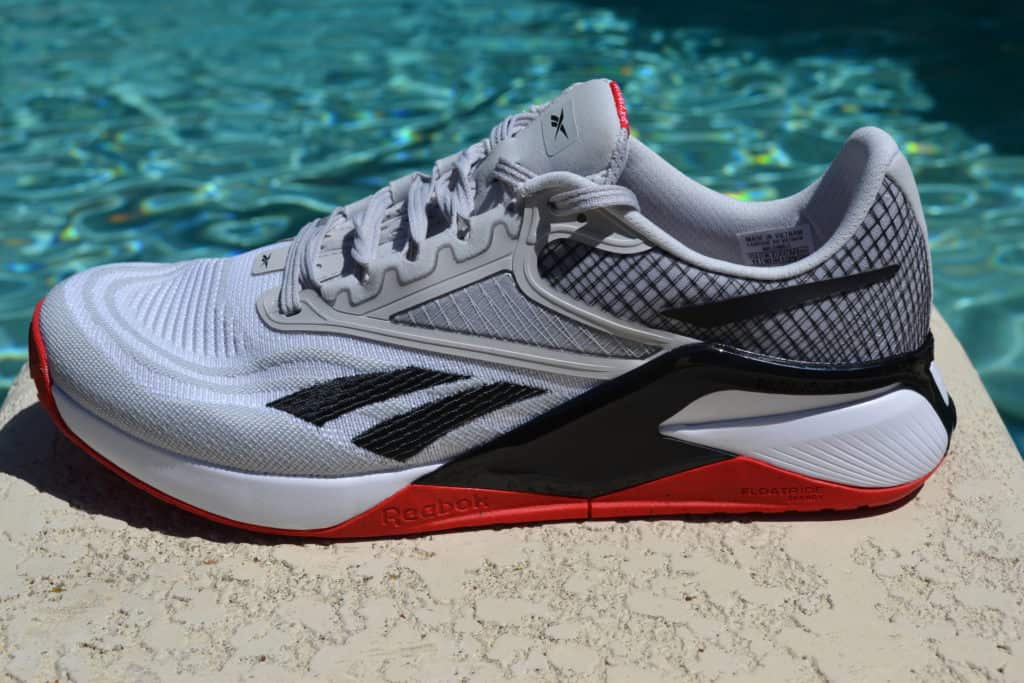 The stack height isn't too crazy either – that would add height – making your deadlift harder.
How about the cushion? The Floatride cushioning is (just like the X1 from last year) significantly more than what the Nano X had.
It's got some cushion, but not too much.
That said – it's a shoe for versatility – and if I was going to run a marathon – I'd do it in real running shoes instead.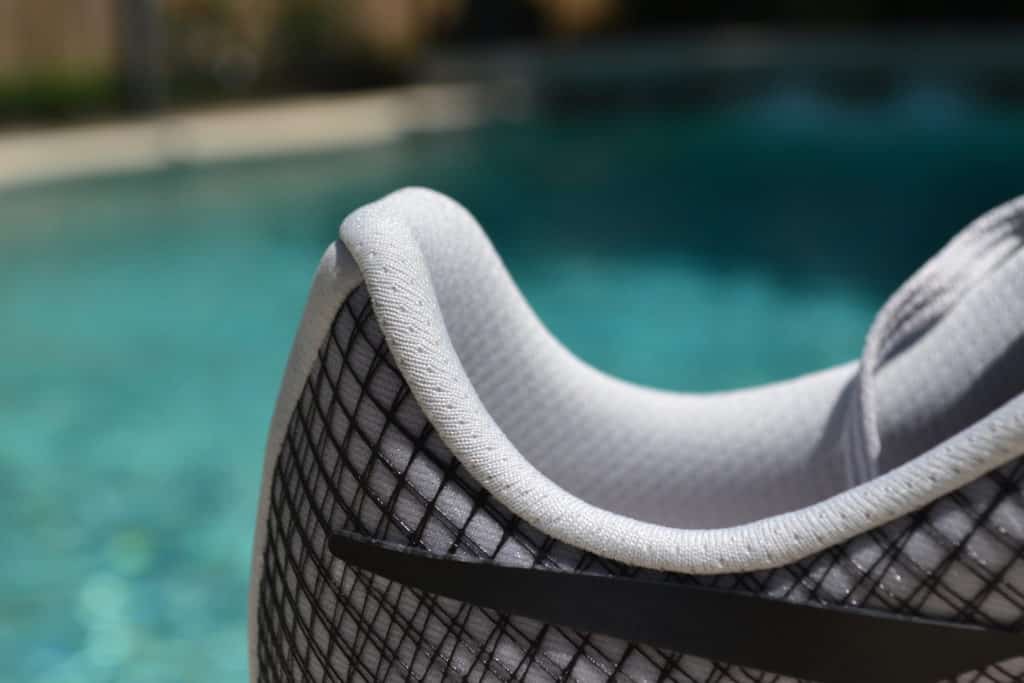 But, the Nano X2 is a versatile shoe in the gym for sure.
If you MOSTLY lift heavy weights – like barbell weights – you can still get the Reebok Nano X. That's a minimal drop, minimal cushion shoe that is perfect for squats, deadlifts, and oly lifting.
But, it's not so great for running or impact activities – like jumping rope, box jumps, etc.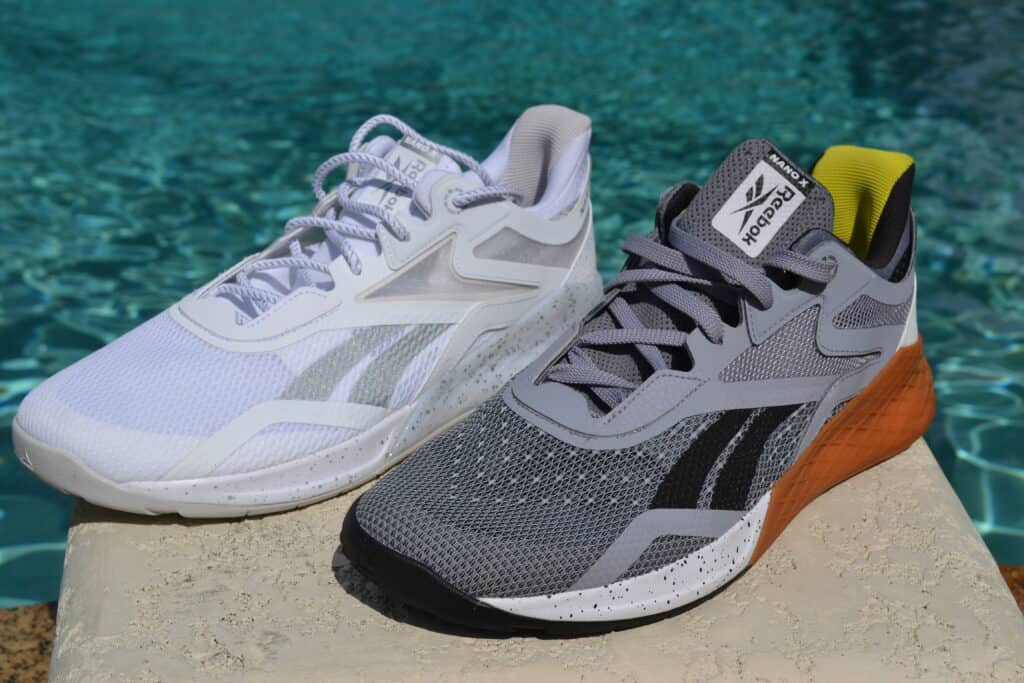 Reebok Nano X2 Review – Overview
The new Reebok Nano X2 is an all-around cross-training shoe constructed for squats, box jumps, burpees, and wind sprints. It is still a stable shoe suitable for various workoutsand is now furnished with a Flexweave knit upper for improved protection and breathability.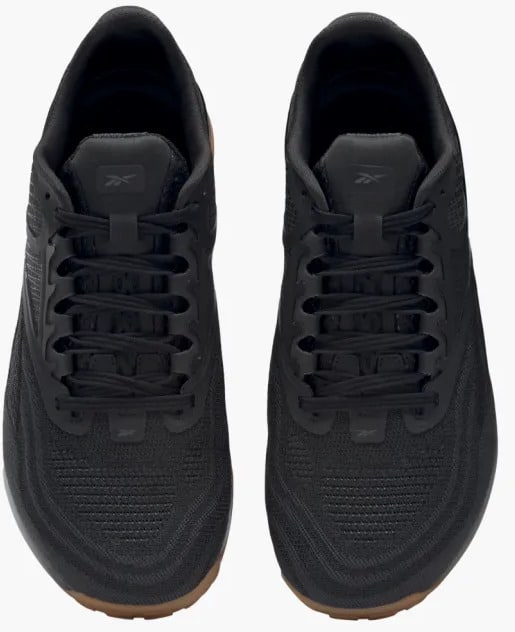 It also has an upgraded heel clip for increased stability and a sharper look. The Floatride Energy Foam provides a responsive underfoot feel when running, and the durable rubber outsole has a strategic lug pattern that offers dependable traction.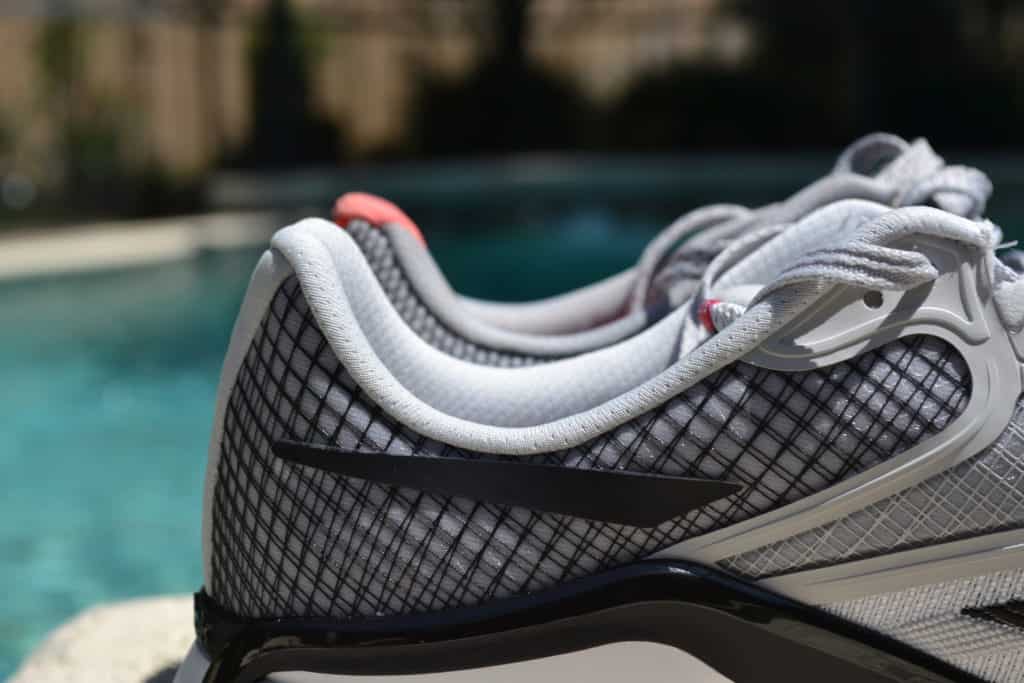 The Nano X2 has a regular fit with a supportive heel clip and a potent foundation with a broad, anatomical toe box. The foam in the forefoot delivers more cushioning, and the heel has a lower cut that won't hurt your foot. The shoe also highlights Reebok's ROPEPRO feature in the outsole midfoot that adds extra bite for rope climbs.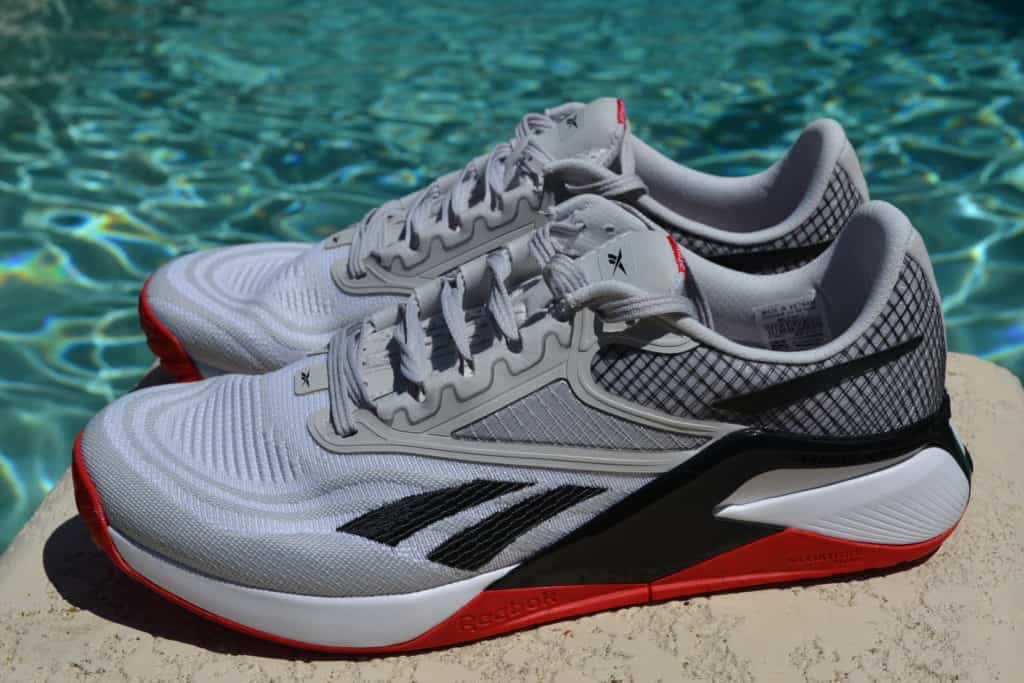 You can also check out our Best CrossFit Shoes for 2022 review.
Reebok Nano X2 Review – In Summary
That's our review of the Reebok Nano X2.
The Reebok Nano X2 is a cross-training/weightlifting shoe with added flexibility and stability for various movements. Its redesigned upper makes it breathable, and the Floatride Energy foam protects your feet from intense impacts. Available for men and women, the Nano X2 comes in Core Black/Ftwr White/Pure Gray colorways.
Looking for more options? Check out these other great products:
There's still plenty of sizes of the Nano X1 available too – check out the Reebok Nano X1 Adventure Shoes or these Reebok Nano X1 – Newest Styles
Find more CrossFit and gym shoes from Reebok.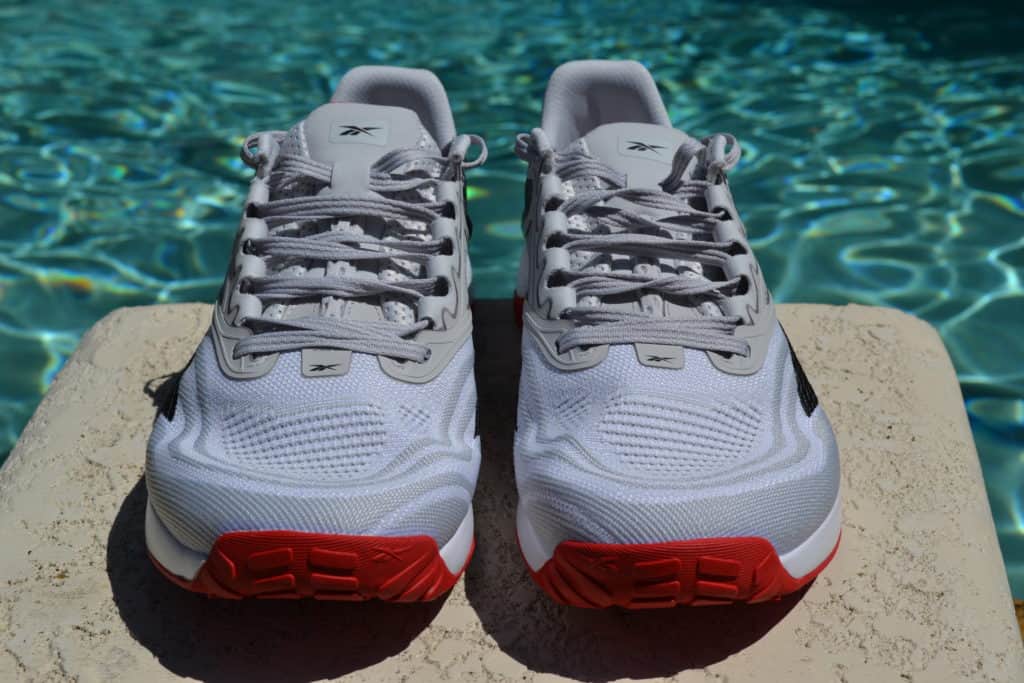 Photo Credits
Some product photos on this page are property of Reebok.
This website is not affiliated or associated with CrossFit, Inc. CrossFit is a registered trademark of CrossFit, Inc.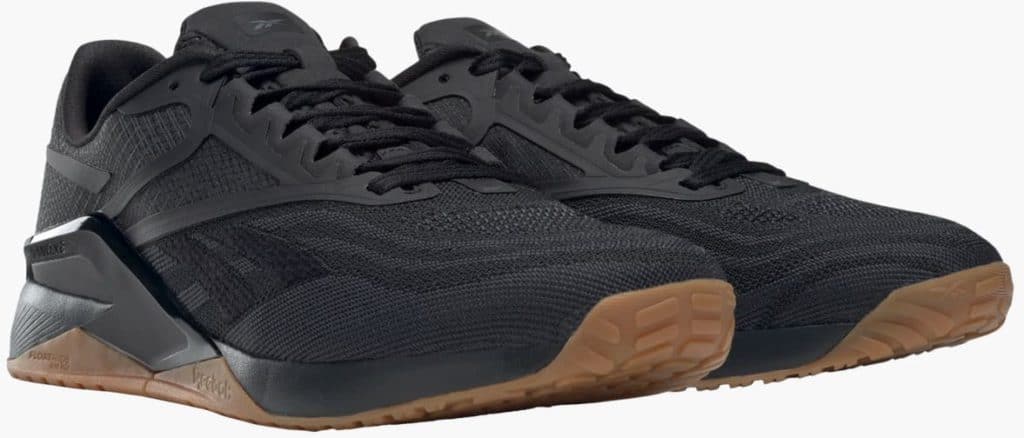 Affiliate Disclaimer
We are an affiliate of Reebok and others that sell this training gear. If you buy clothing or other training gear after clicking the links in this article, we receive a small commission at no extra cost to you. This helps us to bring you in-depth information and content on these great training products.