The UA HeatGear line of performance wear is great – let's look at the newest addition, the Women's HeatGear Armour Hi-Rise Leggings.
What's HeatGear Armour?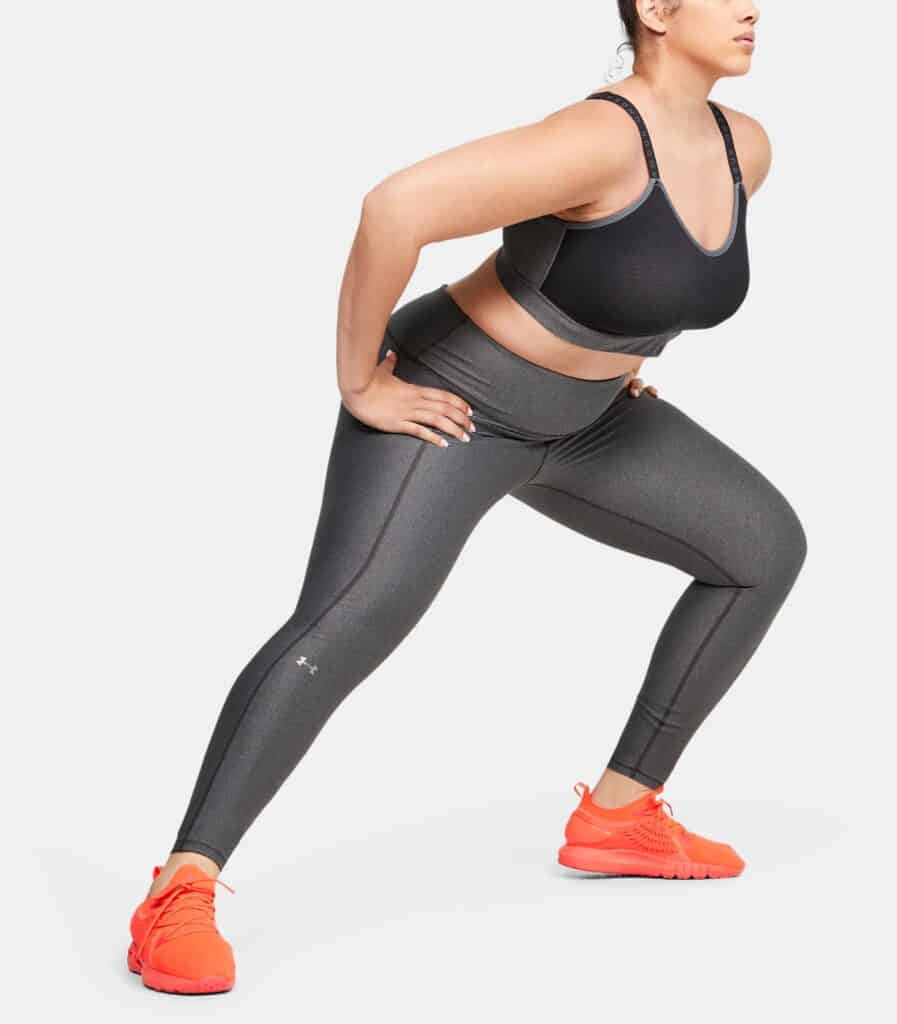 HeatGear Armour is UA's original performance baselayer. The baselayer is what you put on first and take off last.
These are high-rise leggings.
That means they have a wide, high waistband.
This means comfort – and no embarrassment when you bend over.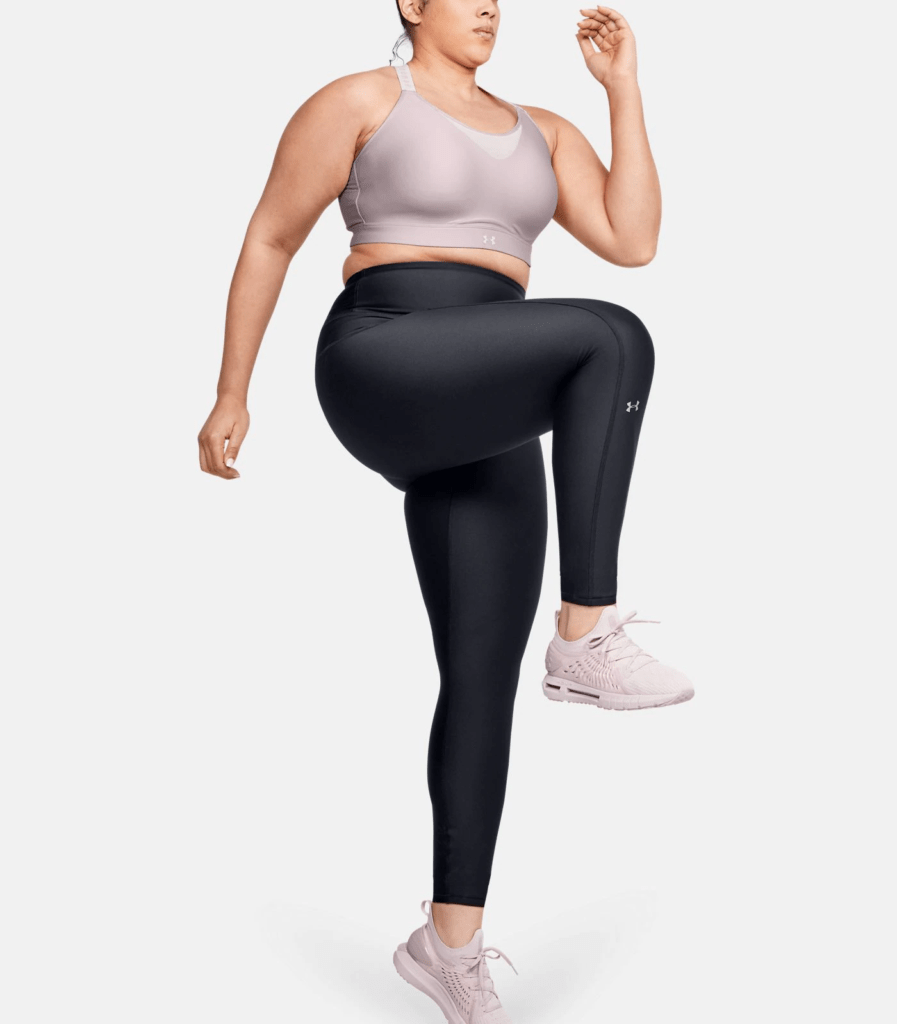 We exclusively recommend high-rise waistbands on tight fitting workout clothes – and these deliver.
These are hot (pun fully intended) – get them now at Under Armour.com (We are an affiliate):
Let's take an up close look.
Women's HeatGear Armour Hi-Rise Leggings – Overview
Ok, so these are high-rise leggings.
What's special about these?
These are from UA's HeatGear line of performance workout wear.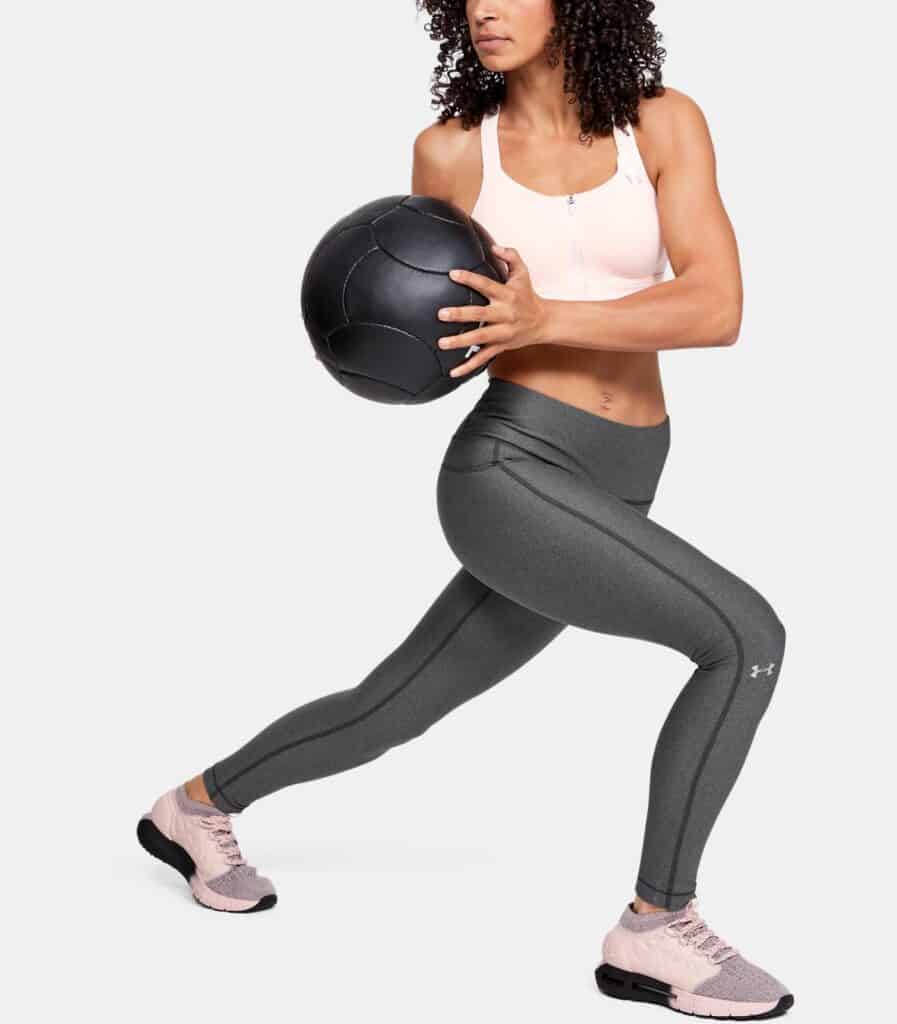 What can you do with these? Anything really – Yoga, HIIT, CrossFit, and of course – just plain lounging around the house.
These also have a side pocket for convenience.
And like every pair of yoga pants or leggings they are meant to fit tight
This provides a performance enhancing compression effect, but it also allows the sweat to be wicked away.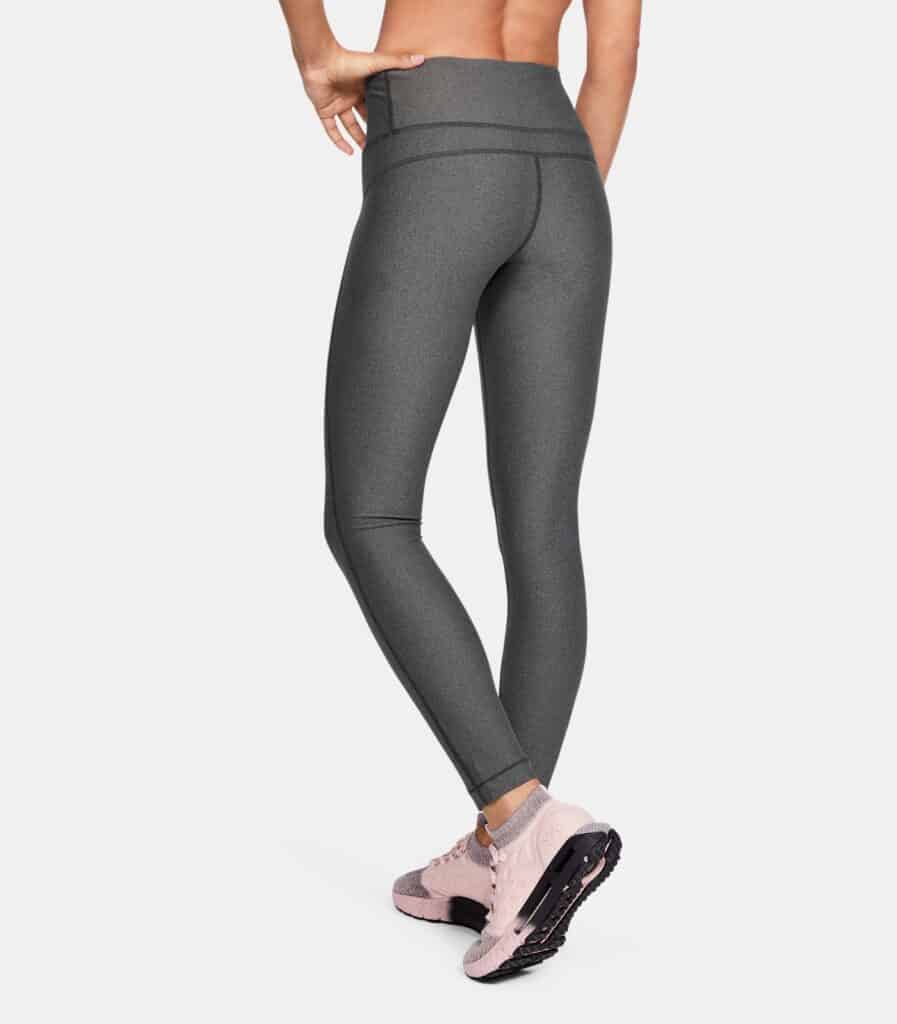 This means quick-drying comfort.
You want to work out hard, but you don't want to look super-sweaty – do you?
Just be aware, because this is a baselayer, they are meant to fit ultra-tight.
They do loosen up as you wear them though.
It gives you that second skin fit for a locked-in feel.
What kind of fabric blend is used?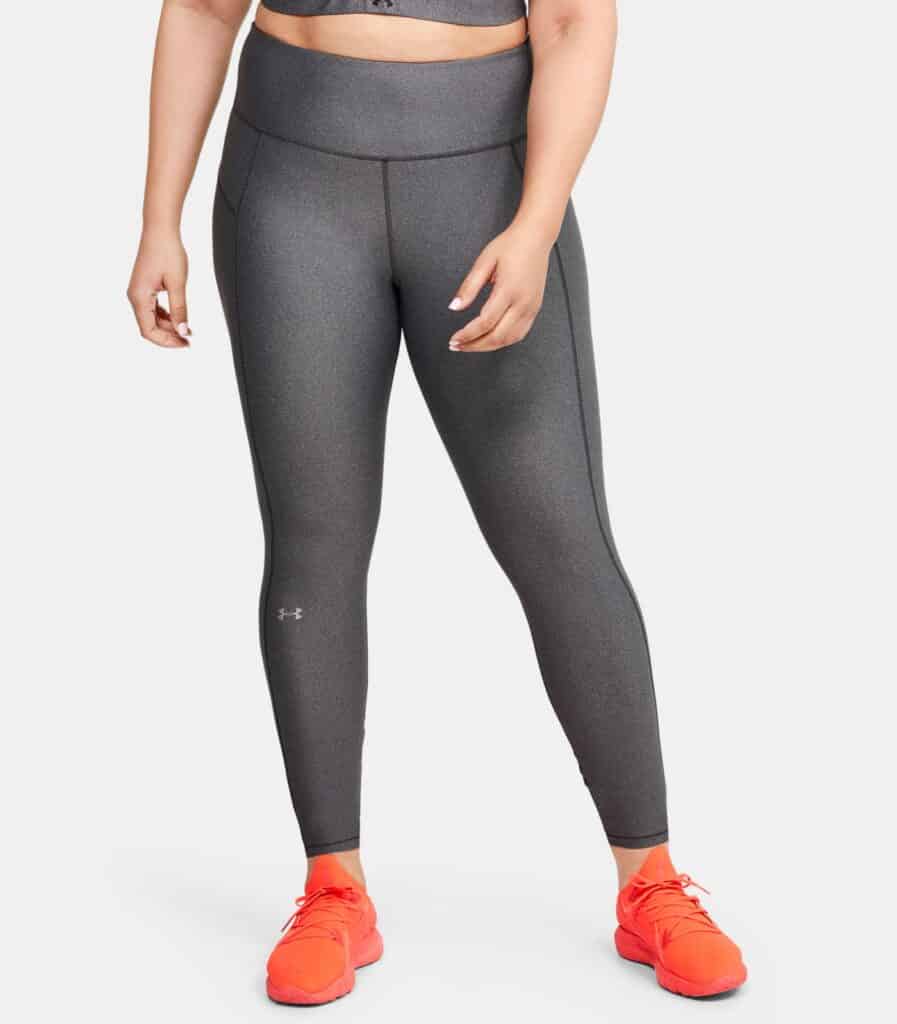 The super-lightweight HeatGear fabric is made from 87% polyester and 13% Elastane – that's what gives these leggings such a comfortable fit.
Polyester dries super-fast too, so that's a bonus.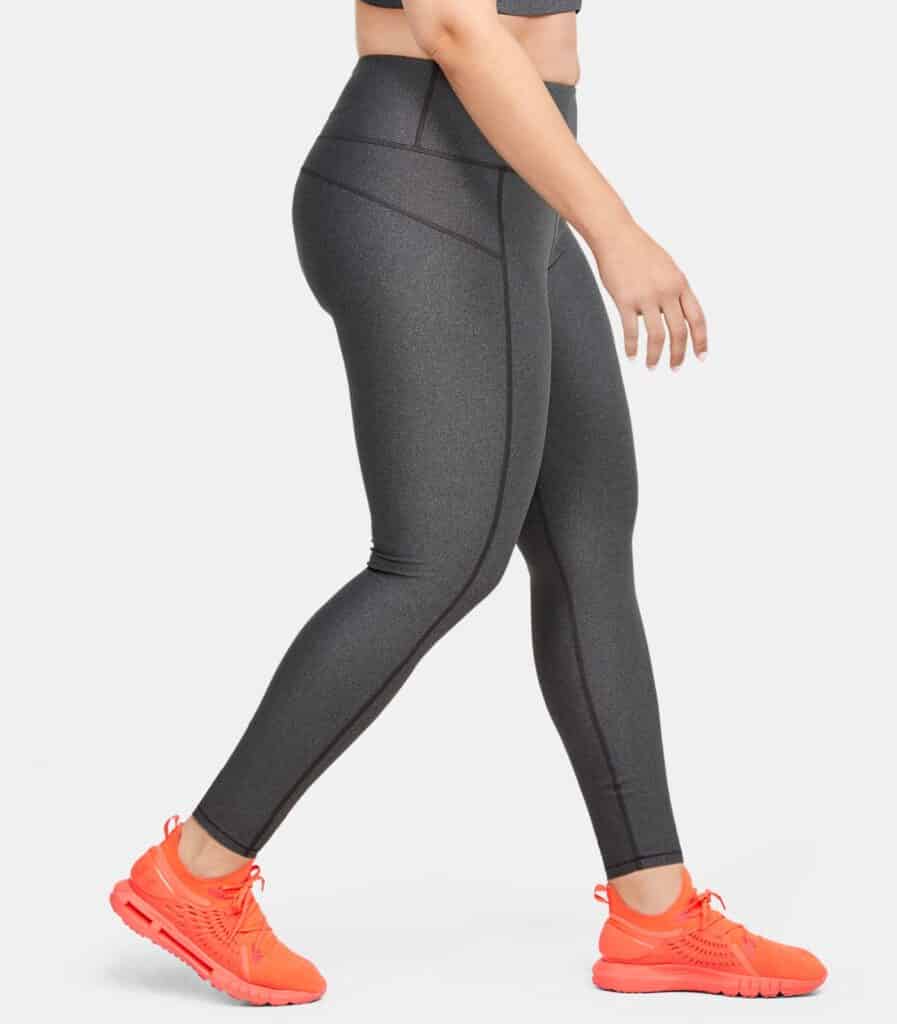 These offer "full coverage" – because they are a high-rise legging with a high-rise waist. This means optimal coverage and support around your belly and back.
They are also full-length tights – the inseam is 28.5″ in regular (30.5″ in tall, and 26.5″ in short).
Here's one more HeatGear Armour option that is similar.
These are the Women's HeatGear® Armour Branded Waistband Leggings in Black.
Same great features – the waistband is still pretty tall – but this gives you another option in a very modest, flattering black color.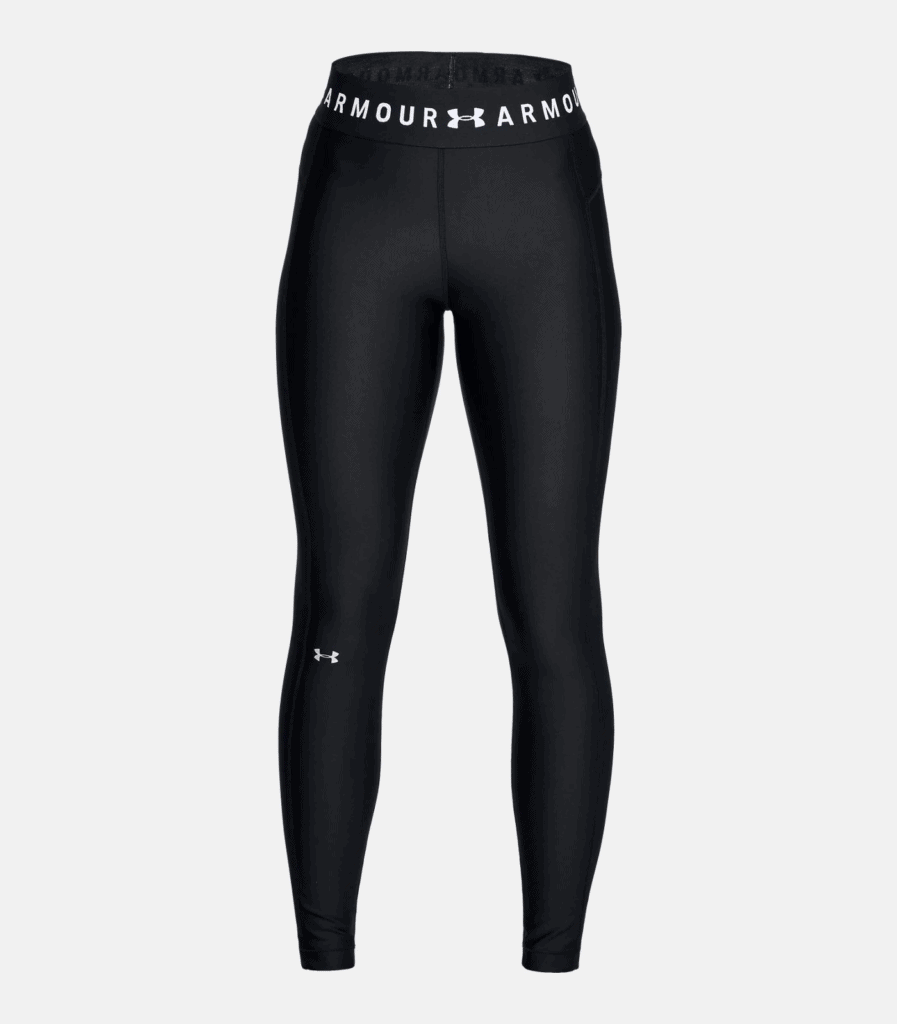 Women's HeatGear Armour Hi-Rise Leggings – In Summary
The UA HeatGear line of women's high rise leggings are tough and soft – and great for summer workouts.
These are high-quality workout leggings that will go the distance in the hottest conditions.
You might also be interested in the UA Meridian Bike Shorts for Women or the UA Meridian Workout Leggings – they are also soft, comfortable, and provide a compression fitting performance boost.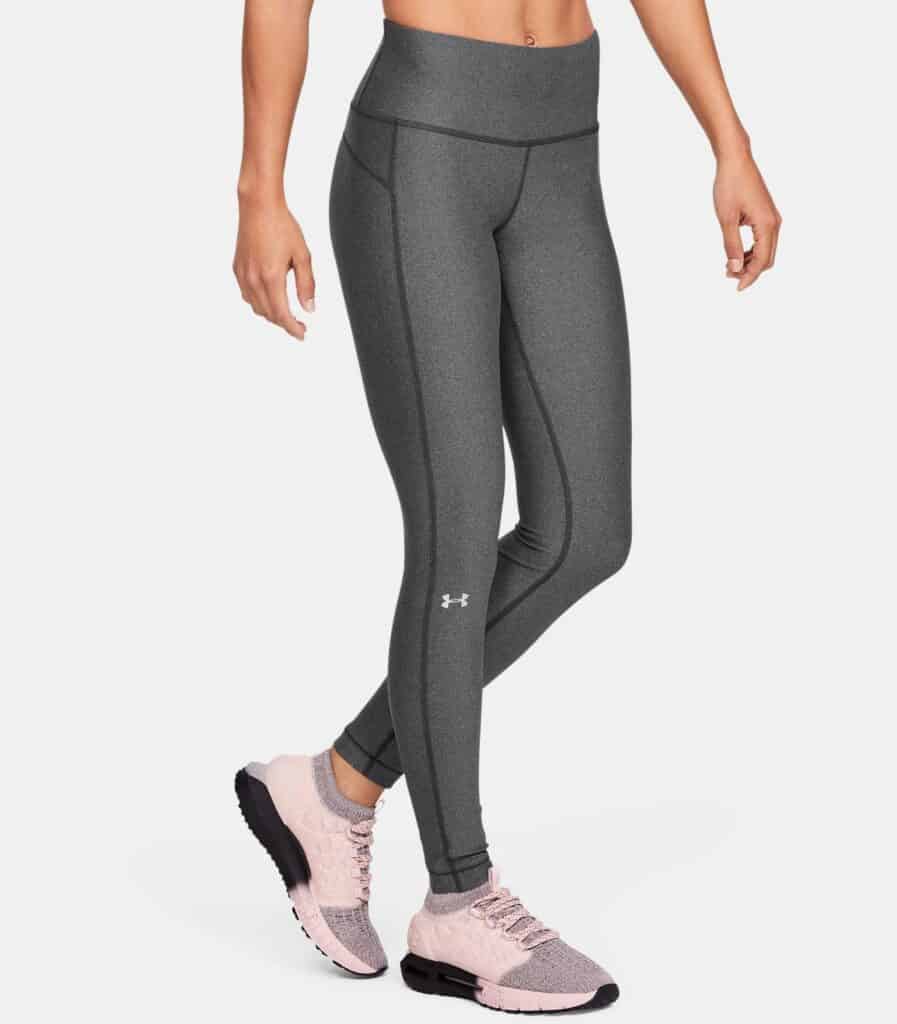 Photo Credits
Some photos in this article are property of Under Armour Inc.
We are an Under Armour affiliate – so if you buy clothes after clicking links in this article, we receive a small commission at no extra cost to you. This helps us to bring you great information on these products.