Best women's tights for running?
We recommend the Women's UA Qualifier Speedpocket Perforated Crop.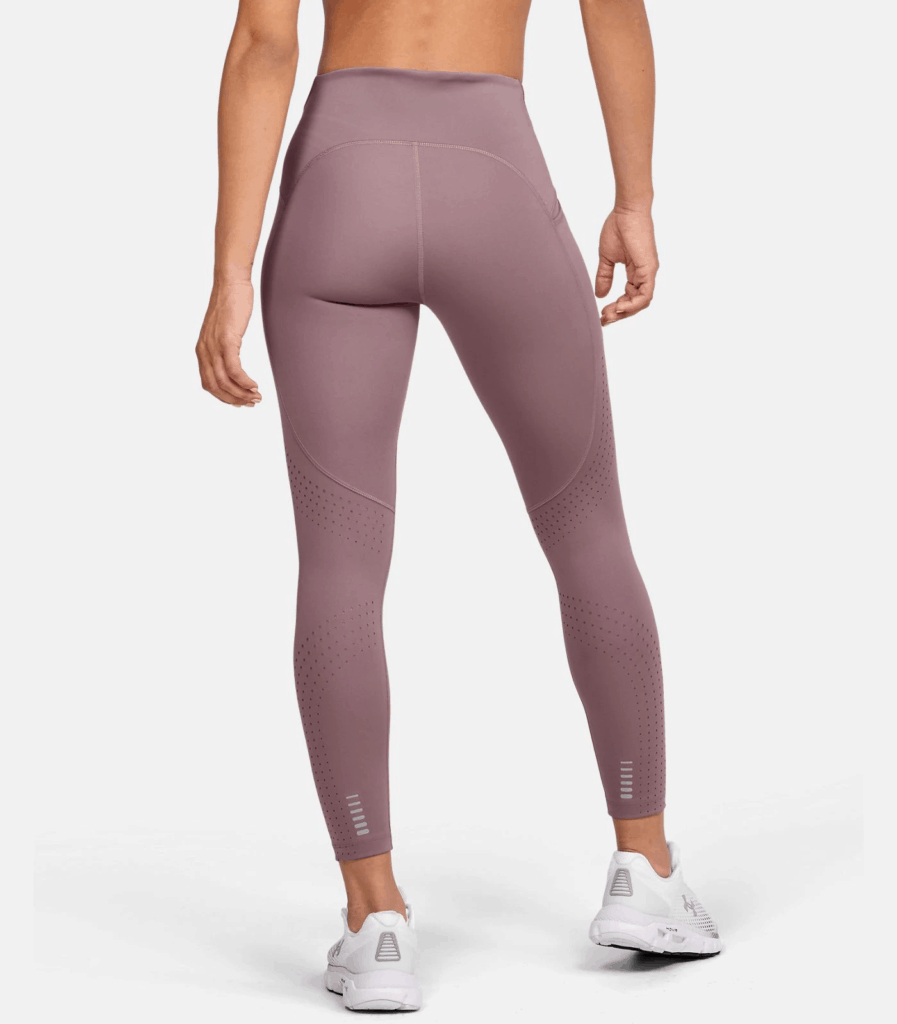 Why?
They are light-weight, provide a compression fit, and they have a pocket in the waist (center) that really works for carrying your phone.
(And to be clear in the year 2020, we recommend you always run with your smartphone in easy reach. Better safe than sorry).
Here's some of the styles we'll be reviewing today: (We are an Under Armour affiliate).
Let's take an up close look.
Best Running Tights – Overview
OK, what's good about these tights?
These put TIGHT into tights.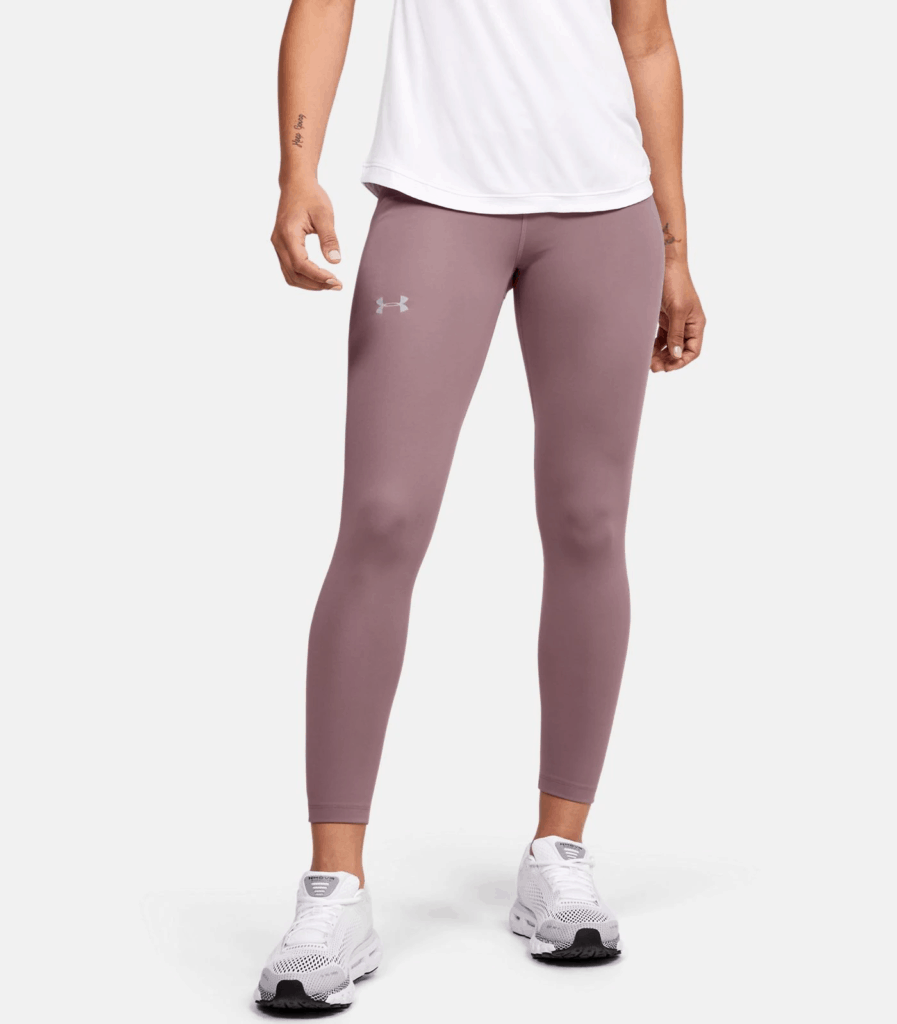 They have an ultra-tight, second-skin fit for a locked-in feel.
It's energizing, and it makes you feel like you want to get up and go. And, it's generally known that clothing with a light compression factor do seem to reduce muscle fatigue – and speed up your recovery.
But, at the same time they are soft and comfortable.
These have a decently high and wide waistband for good coverage and security.
No embarrassment when bending over in these running tights.
These have a super-secure center waist pocket for your phone too. ALWAYS run with your phone.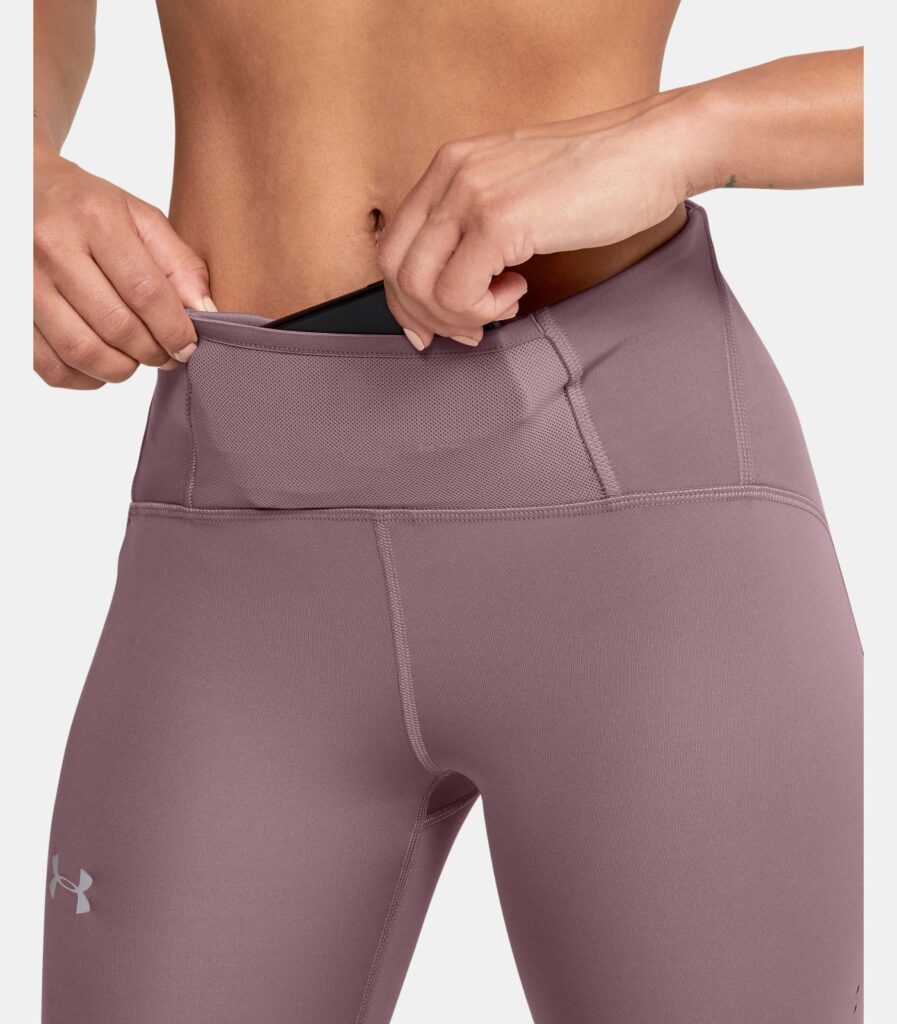 Not only that, but there's also side pockets. That makes these the most versatile workout leggings we have reviewed, from a storage standpoint.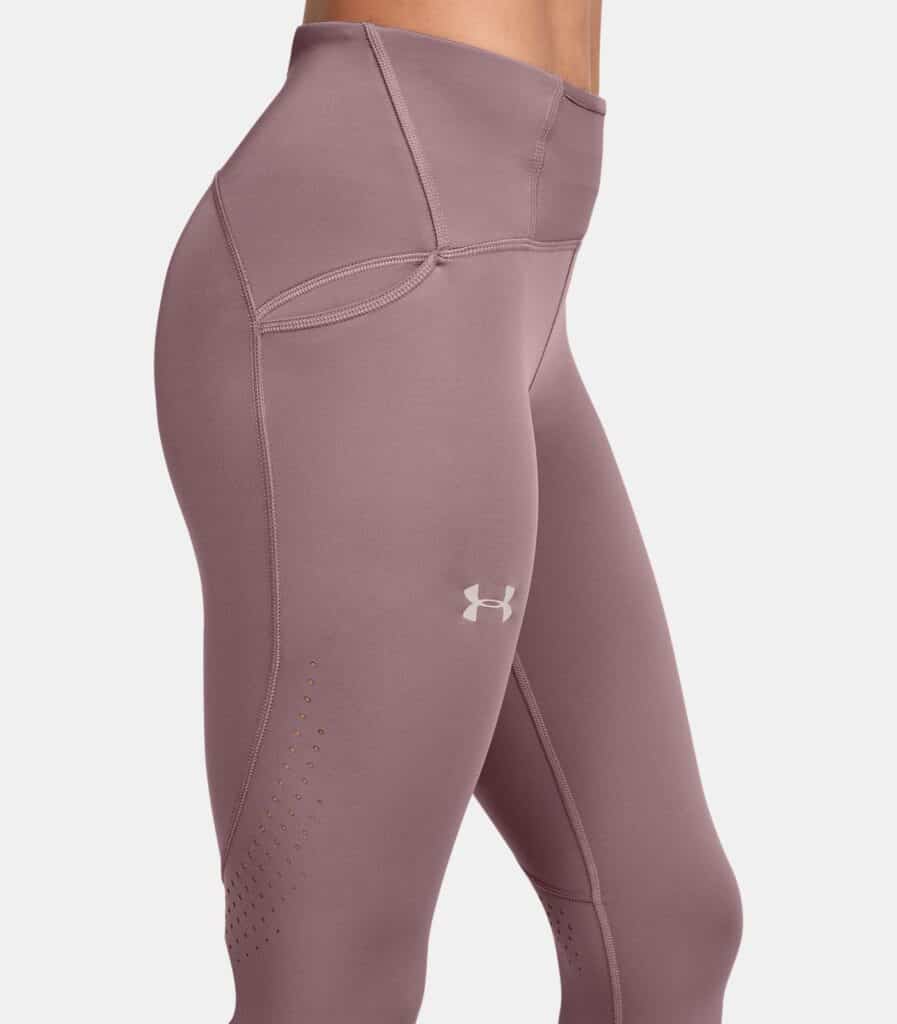 There's more running features though – otherwise these would just be run of the mill yoga pants.
Laser perforations provide added ventilation.
And, there's reflective strips on the ankles.
Remember, these are a crop – so the inseam is only 24.5″.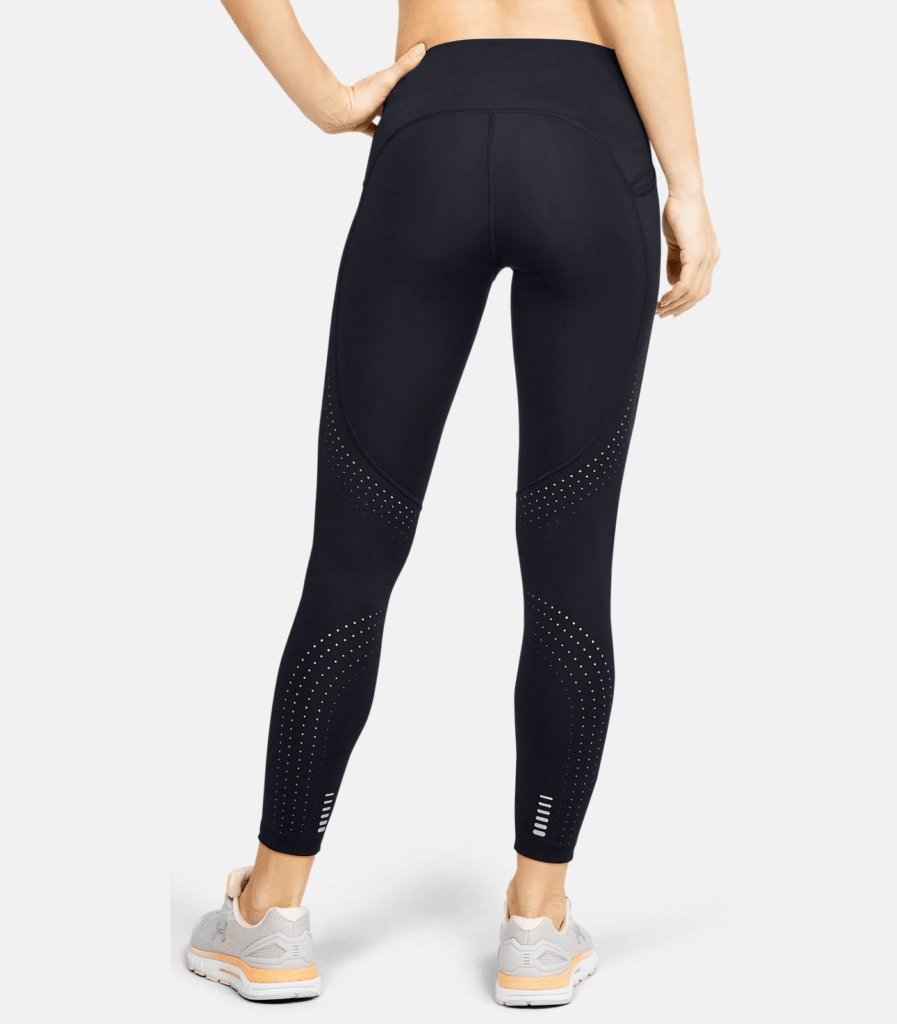 Best Running Tights – In Summary
These have all the running features we look for in women's running tights.
But the stand-out feature is the speed pocket for your phone in the waist – and a side pocket.
Give these tights a go for your next run and we'll sure you'll feel (and look) great.
You might also be interested in the UA Meridian Bike Shorts for Women or the UA Meridian Workout Leggings – they are also soft, comfortable, and provide a compression fitting performance boost.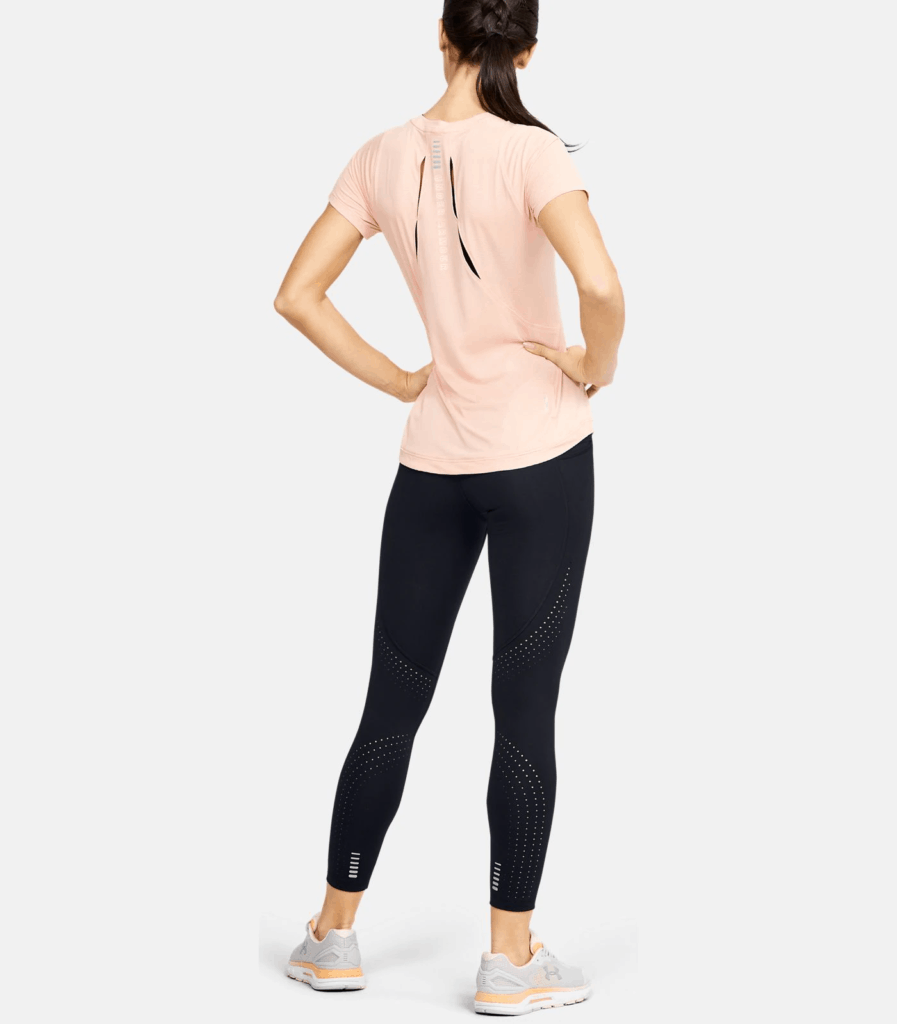 Photo Credits
Some photos in this article are property of Under Armour Inc.
We are an Under Armour affiliate – so if you buy clothes after clicking links in this article, we receive a small commission at no extra cost to you. This helps us to bring you great information on these products.