Let's take a look at UA's newest trainer, the UA HOVR Apex 2 Training Shoe.
I'm a big fan of the Under Armour's CrossFit shoe – the UA TriBase Reign 2.
When I heard that UA was releasing a shoe that combined the stable "TriBase" with their HOVR foam – I just had to check it out.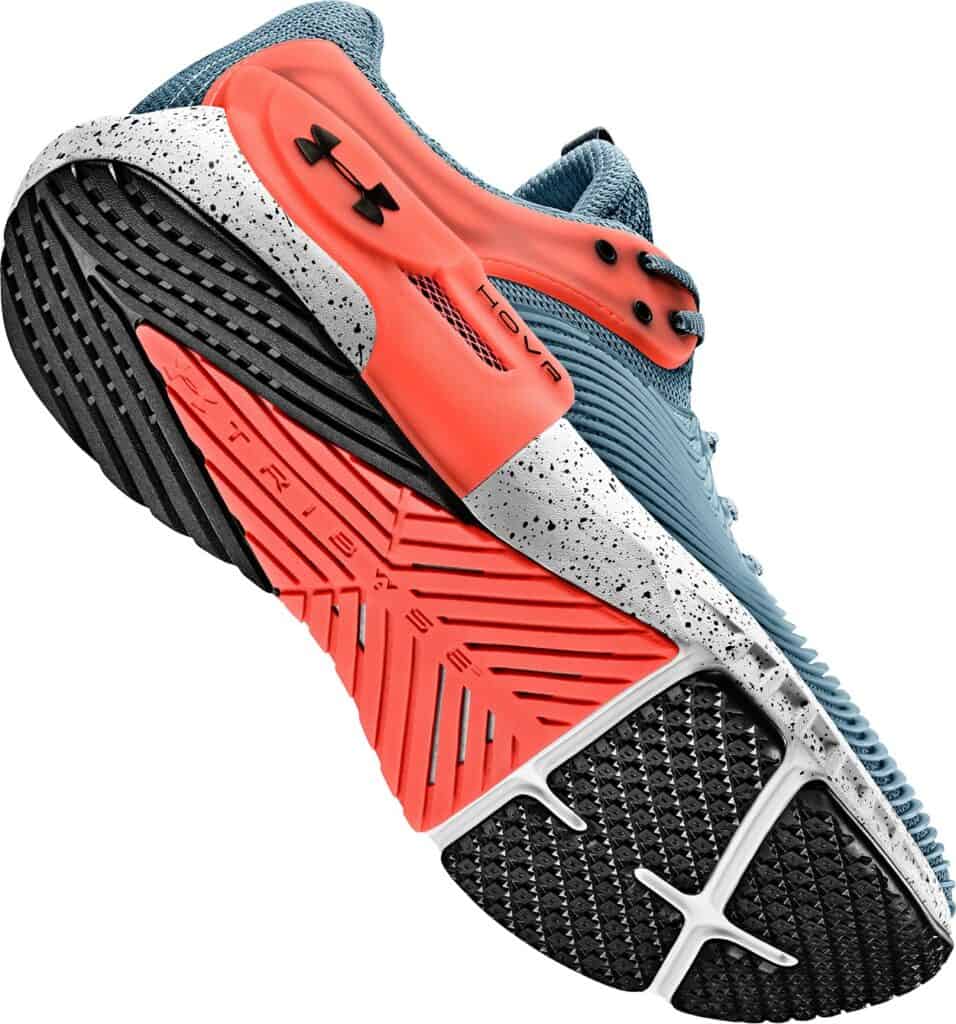 Here's some of the styles that are available now (Note: We are an Under Armour affiliate)
Let's check it out.
UA HOVR Apex 2 Training Shoe – Overview
What's special about this shoe?
First, it uses UA's HOVR technology to provide what they describe as a "zero gravity feel".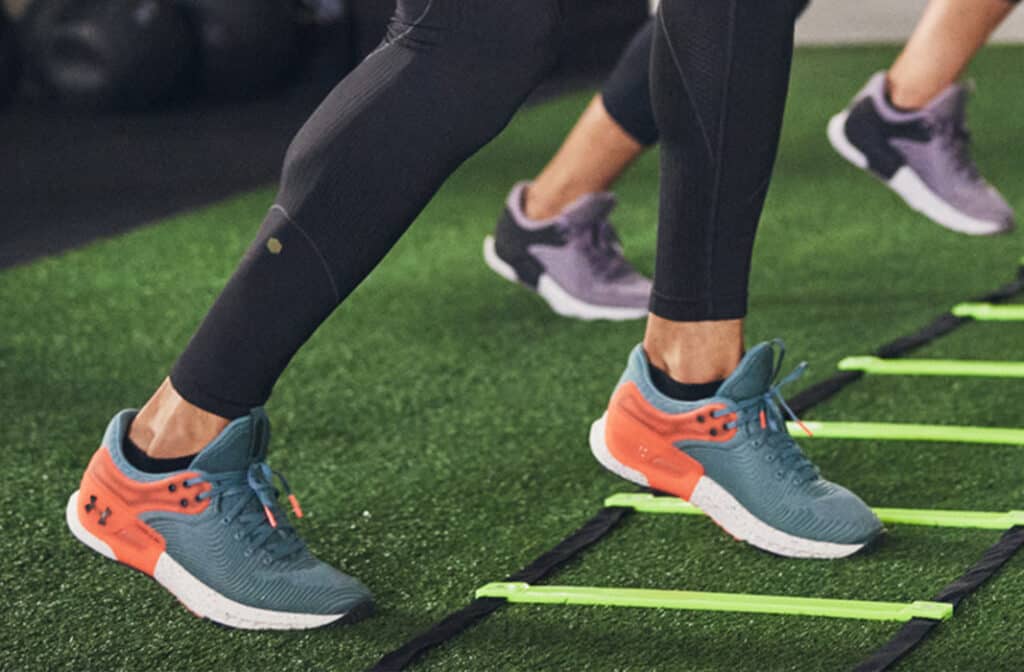 HOVR is soft foam that gives energy return – when you compress it, it returns to form in a crisp fashion.
(It's quite similar to Nike's React foam, by the way).
So, it gives some energy back, but it also helps eliminate impact – because it is cushioning after all.
For a cross training shoe you need some cushion – but not too much.
How does UA find the right balance of cushion and stability?
The HOVR foam in this shoe is contained within a firmer EVA midsole.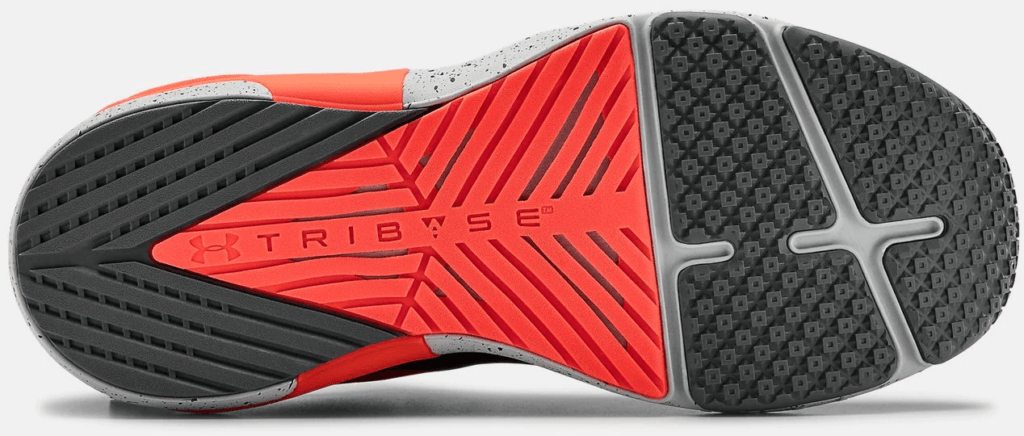 You'll also see that the TriBase is present on the outsole – this maximizes ground contact and helps provide grip during heavy lifts.
The upper is a lightweight breathable mesh – but they've added 3D Print to make it tough too.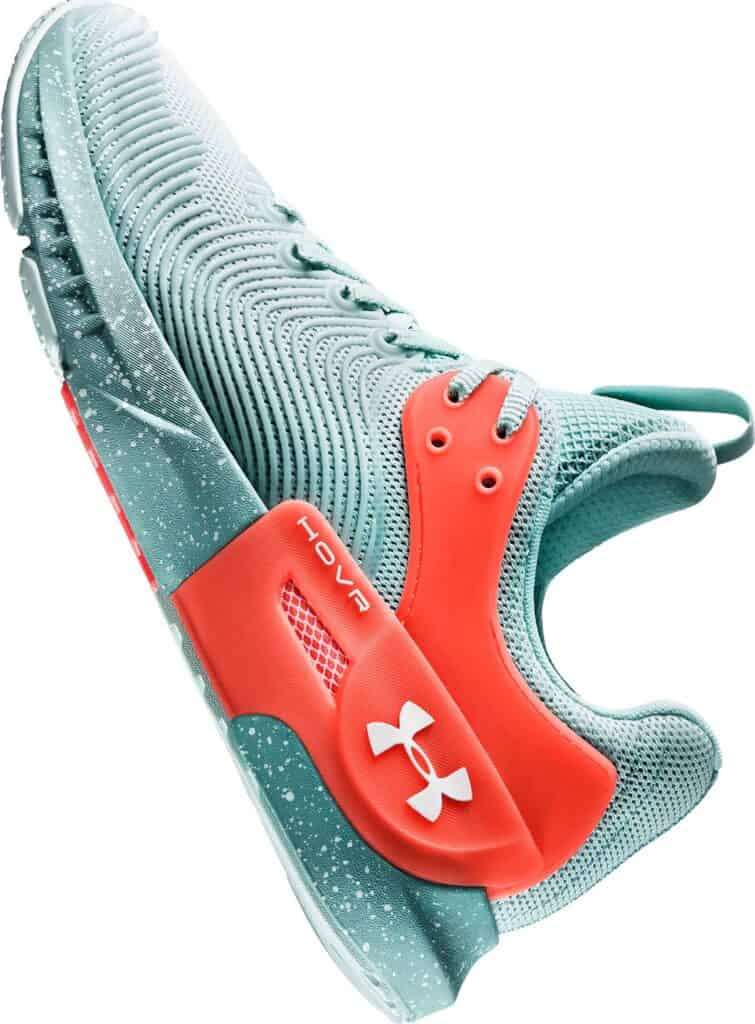 We also like the innovative strap – because it draws the heel back and locks it into place for an enhanced fit.
What's the offset (or "Heel to Toe Drop")?
8 mm.
These should be great bodyweight trainers for HIIT workouts and more.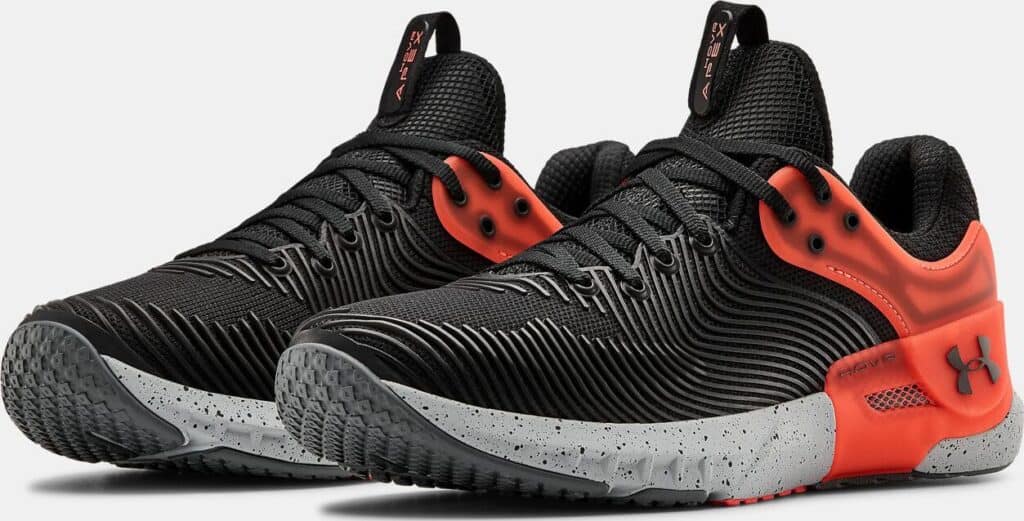 The UA HOVR Apex 2 is a new cross trainer from Under Armour that combines the stability of the TriBase with the cushion and bounce of UA's HOVR foam.
Use this shoe for all sorts of workouts – and enjoy the enhanced performance.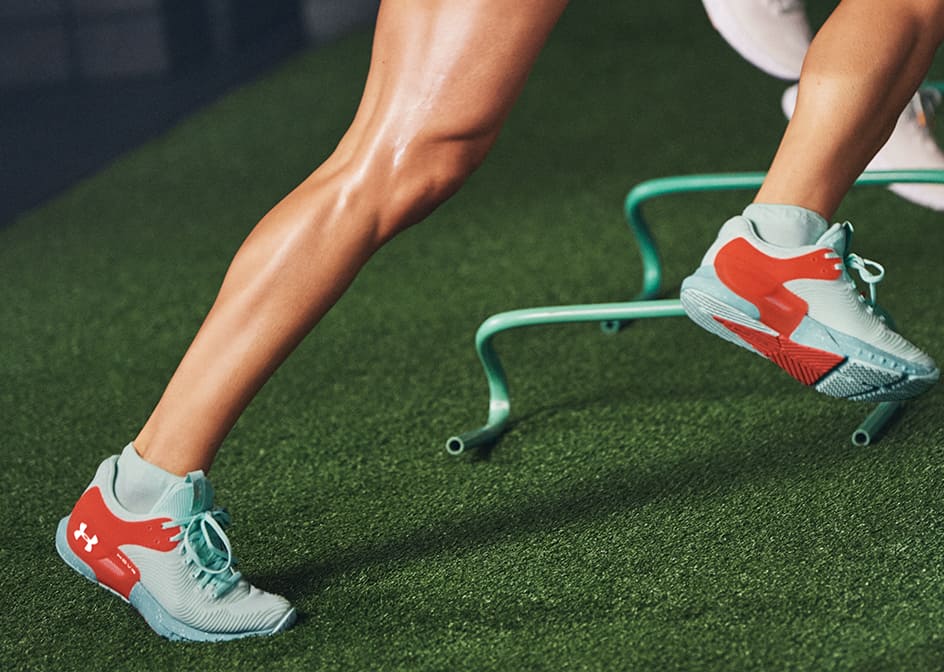 UA HOVR Apex 2 Training Shoe – In Summary
It's a good shoe, and it's got HOVR foam – so check it out!
Photo Credits
Some product photos on this page are property of Under Armour, Inc.
This website is not affiliated or associated with CrossFit, Inc. CrossFit is a registered trademark of CrossFit, Inc.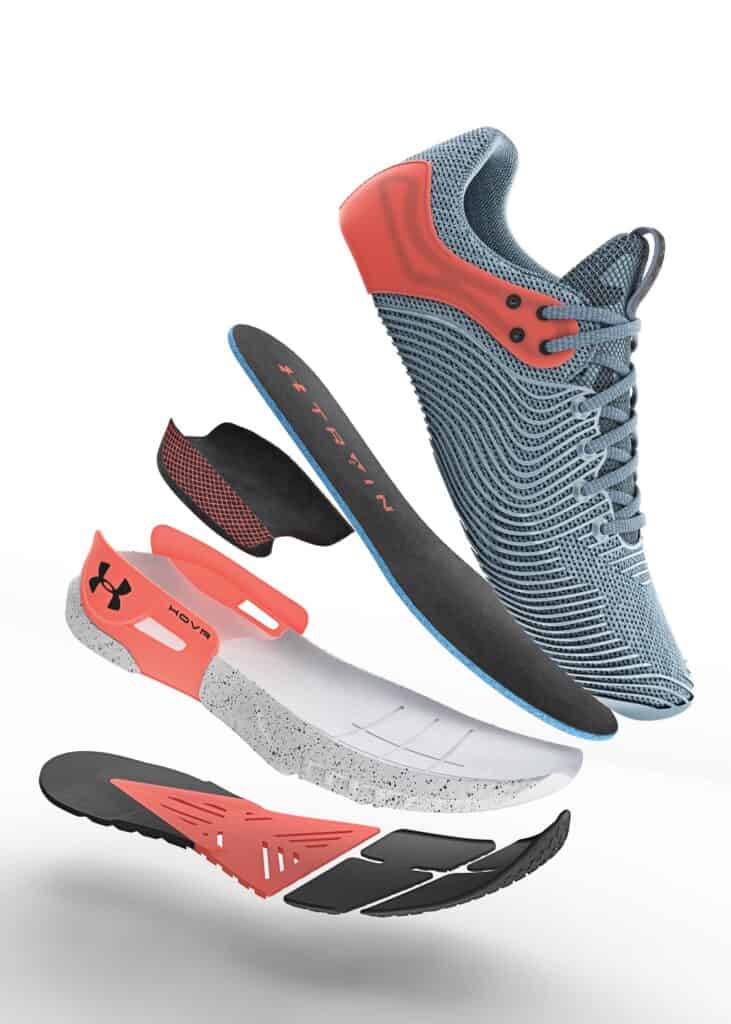 Affiliate Disclaimer
We are an affiliate of Under Armour. If you buy shoes after clicking the links in this article, we receive a small commission at no extra cost to you. This helps us to bring you in-depth information and content on these training shoes.