Under Armour's HOVR line of running shoes have made a name for themselves.
And as UA likes to say they are "Propelling runners into the next decade" with the announcement of new versions of the HOVR running shoes for the year 2020.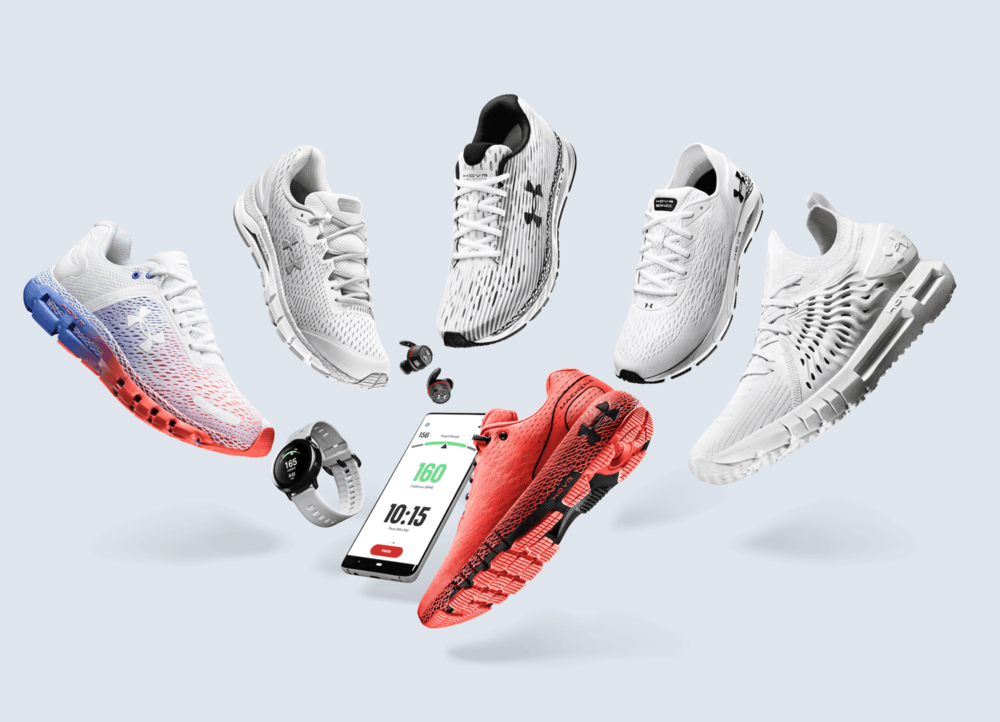 The UA HOVR lineup is a proven winner.
And they've got models of running shoe for every runner. There's some new additions too.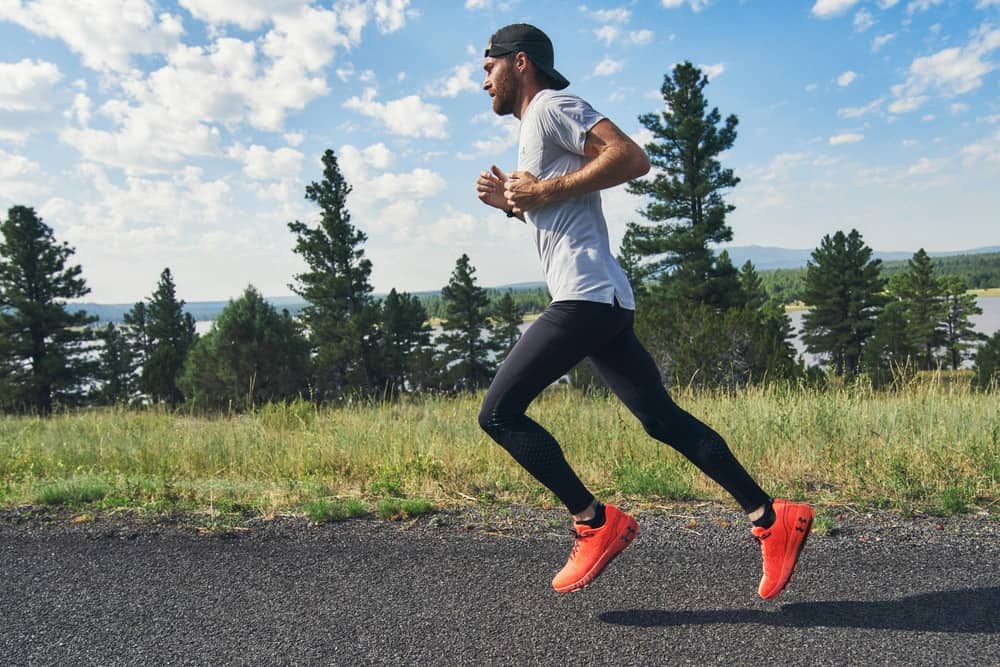 Under Armour is known for giving athletes the tools and gear they need to perform at their best.
And their proprietary UA HOVR™ cushioning system is just one example of that.
Launched in 2018 UA HOVR™ cushioning was quickly added to all UA's performance running shoes.
HOVR provides energy return with every foot strike.
The overall goal is to make every stride feel light and bouncy – to keep the runner moving forward.
Bouncy foam like HOVR an be a double edge sword though – a softer foam is slower – while for energy return you need a crisp rebound – and that means a firmer cushion that may be less comfortable.
But UA HOVR balances those competing factors perfectly.
There's a UA HOVR shoe for every runner – starting with those doing their first training – all the way to pro runners who are working on their marathon finish times.
And, here in 2020, Under Armour is updating all the shoes in the HOVR suite and introducing a new model -the UA HOVR Machina.
Let's take a closer look.
Now-a-days everything is digital.
These hoes have connected capabilities.
Runners can seamlessly connect their shoes to the UA MapMyRun™ app – which unlocks access to the performance data and personalized coaching that a runner needs to be their best.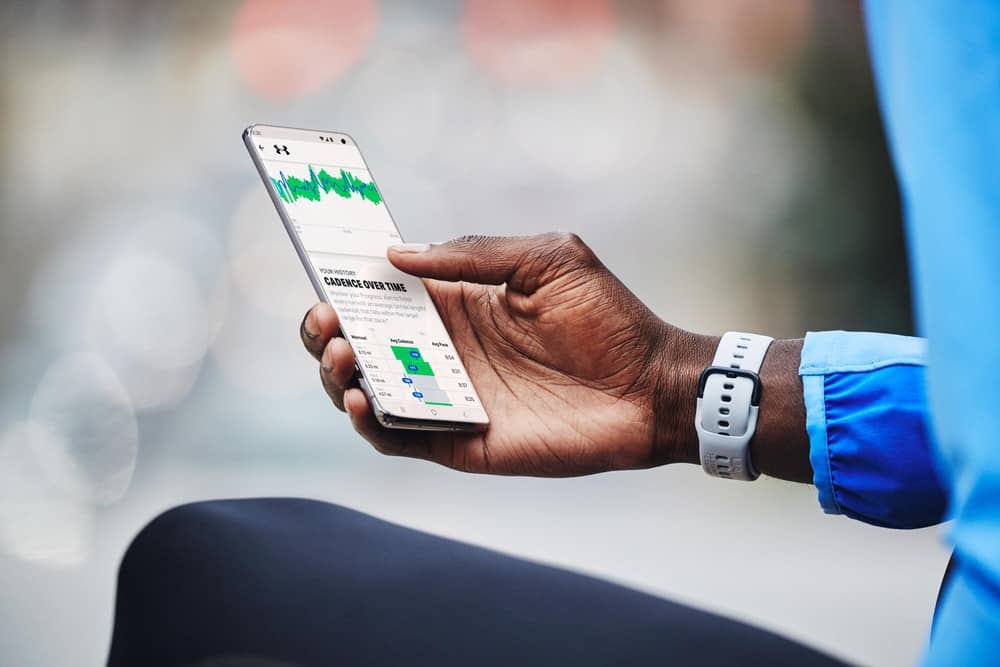 What sort of data do these shoes track? Distance, pace, splits, and even more detailed data.
How about cadence and stride length?
Yep – that's trackable too.
The UA HOVR line represents the footwear of the future – not the past.
And as launched on 2/1/2020 – any UA HOVR footwear connected to UA MapMyRun can now provide personalized, real-time Form Coaching – as long as you are running with your phone and the connected footwear.
This is revolutionary – and will help more runners than ever find their ideal running form.
That's a combined community of over 270 million users that stand to benefit from this new data collection and analysis capability.
OK – that's enough about the tech – let's look at these great running shoes from Under Armour.
The UA HOVR run suite for Spring 2020 consists of six different running shoes.
Each is designed to meet the demands of a particular type of runner.
UA HOVR MACHINA
The UA HOVR Machina (the newest in the line) promises the softness and comfort of a high-cushion distance running shoe AND the springy speed of a racing flat.
The uncaged UA HOVR and carbon-filled Pebax® plate are how these two opposing goals are met.
Together they provide lightweight cushion and impressive speed.
And of course you have energy return for every foot step – that's the hallmark of UA HOVR cushion technology.
The all-new UA HOVR Machina will be available 2/7/2020.
UA HOVR INFINITE 2
The UA HOVR INFINITE 2 is the anchor shoe of the UA running suite.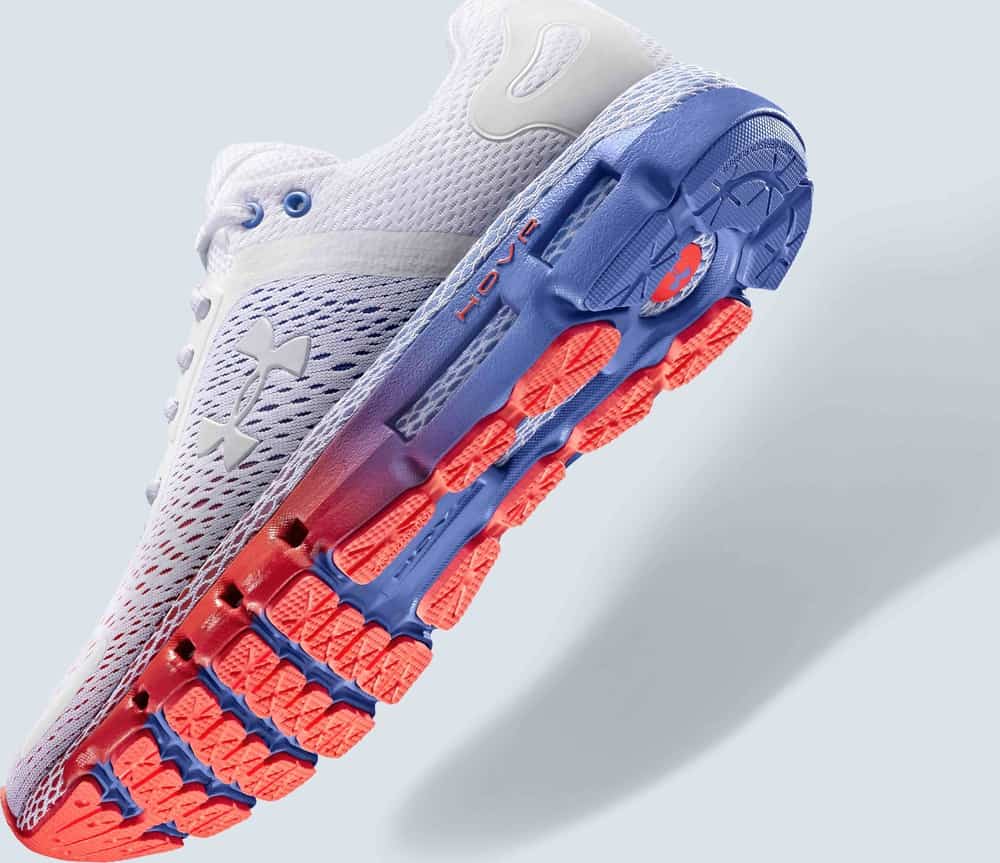 It has the proper balance of cushion and bounce – for runners that want to go the distance.
This new version has a slightly updated upper (the part that covers your foot), but retains the fit and feel of the classic.
After all, you don't mess with success.
Best of all? It's available now.
UA HOVR SONIC 3
The UA HOVR SONIC 3 is for runners who need flexibility – along with cushioning.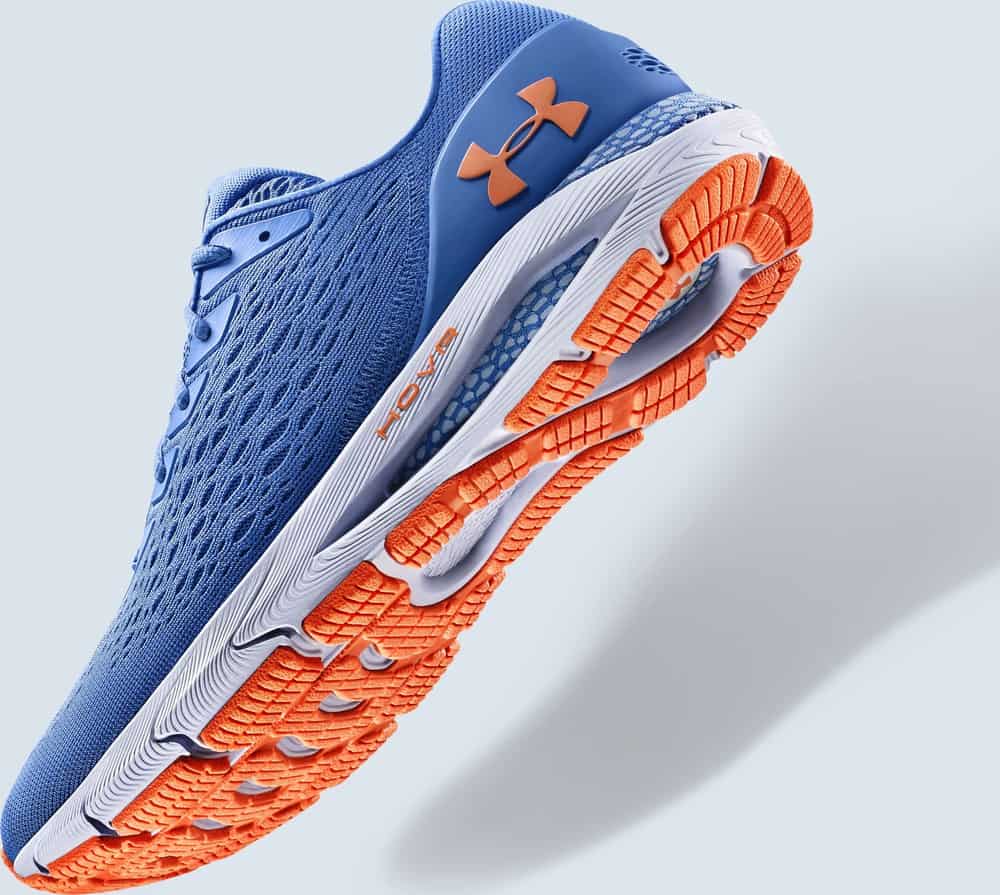 The Sonic 3 is a versatile shoe with a very smooth ride.
It is lightweight with a breathable upper and this is a good shoe for just about any run.
UA HOVR GUARDIAN 2
Overpronate?
The UA HOVR Guardian 2 is possibly the shoe for you.
With lightweight stability it will help overpronators keep their bodies moving efficiently.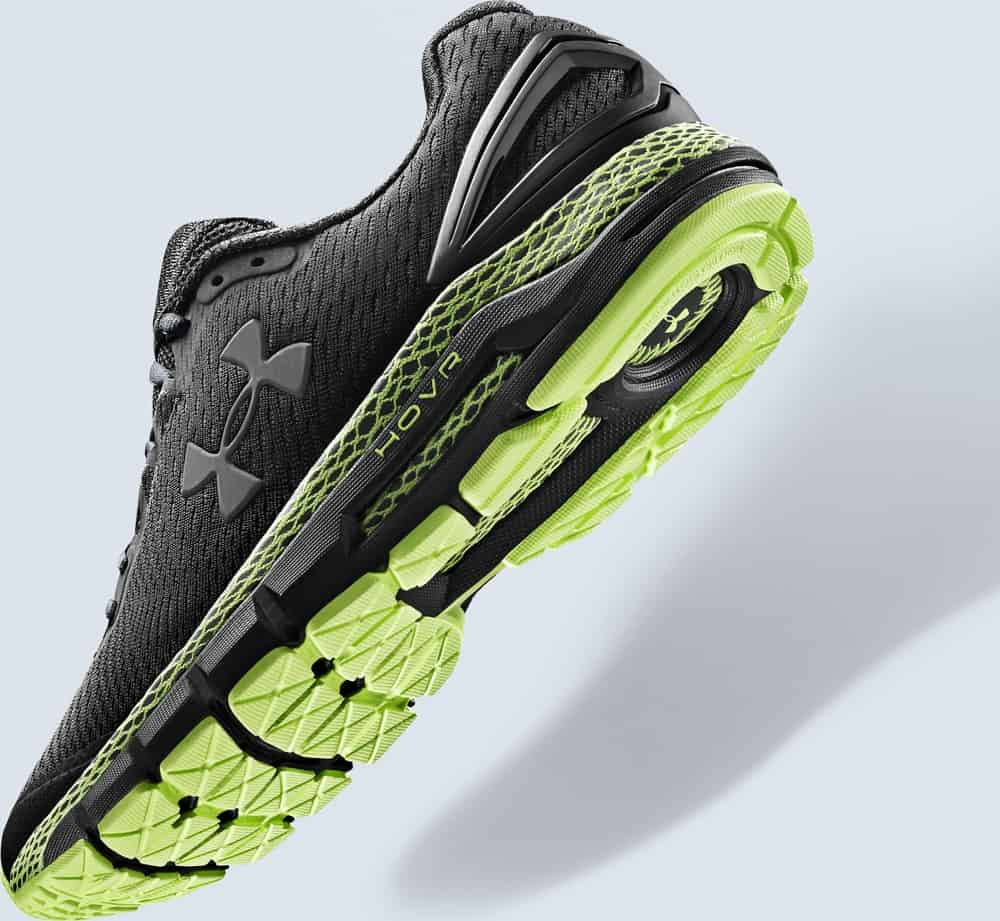 What's new in 2020? There's an update to the mesh upper but the midsole and outsole remain unchanged.
Look for this one in the April 2020 timeframe.
UA HOVR VELOCITI 3
The UA HOVR Velociti is a tempo shoe that is durable but lightweight.
Use this one for fast workouts and shorter races.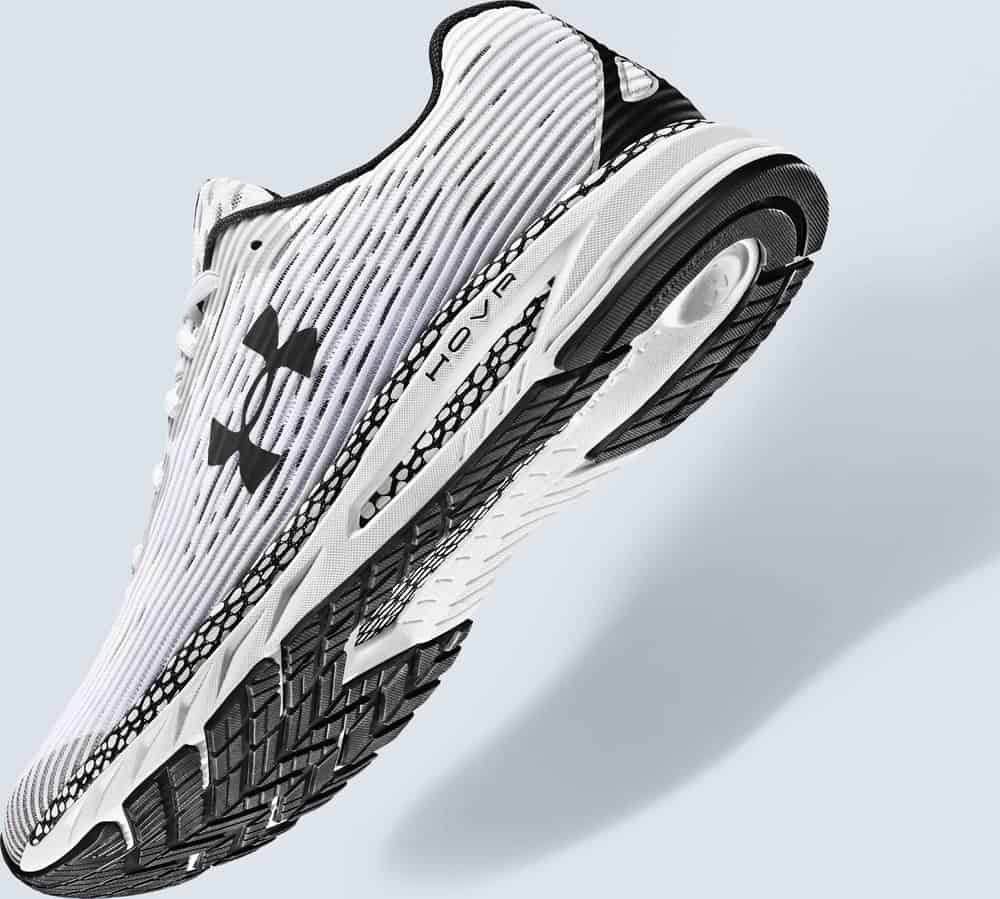 It's got a sleek new upper that makes the shoe look as fast as it runs.
This one will be available in the June 2020 timeframe.
UA HOVR PHANTOM RN
Who likes a sock-like fit?
I know I do – and you can get that in the UA HOVR Phantom RN.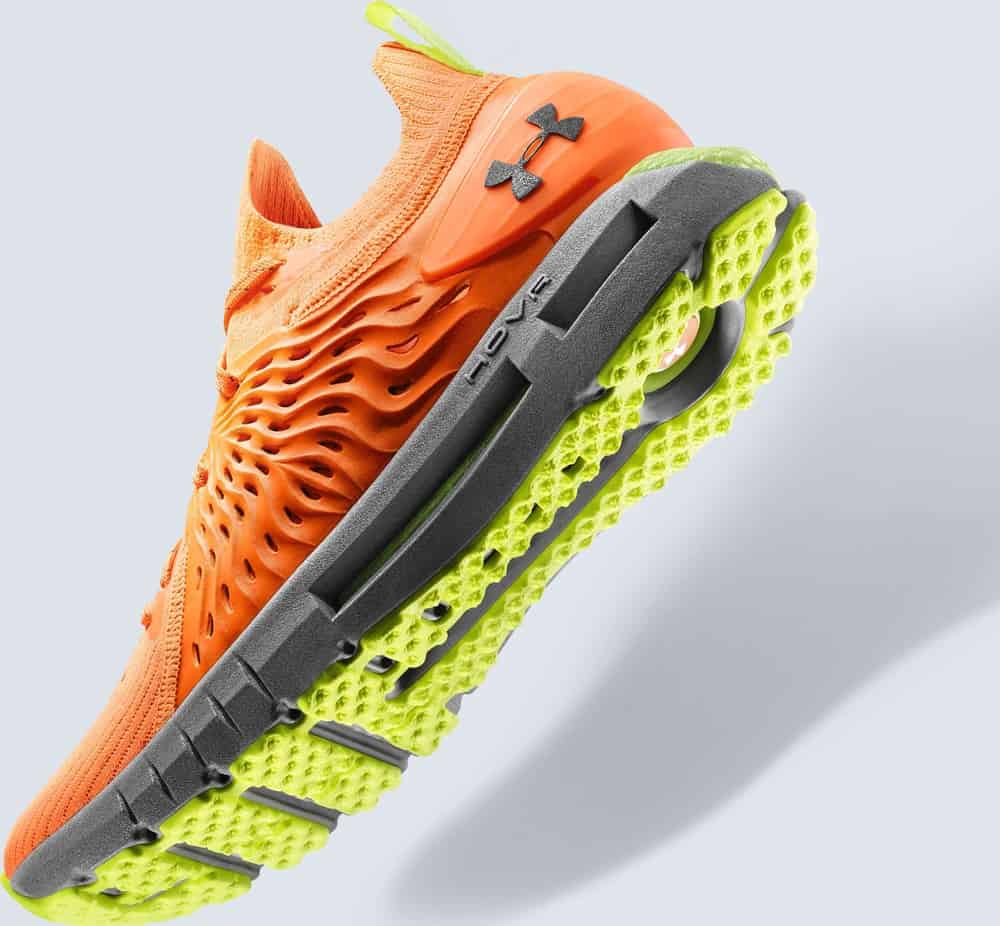 It's got an amped-up feel with flex vent panels.
This is your short, fast run shoe.
See that anatomically shaped collar? That's just one key feature of the Phantom RN.
This new revised version will breather better than it's predecessor.
It's available NOW.
Photo Credits
Product photos in this article are property of Under Armour, Inc.