Let's take a look at the UA HOVR™ Machina – the new running shoe from Under Armour.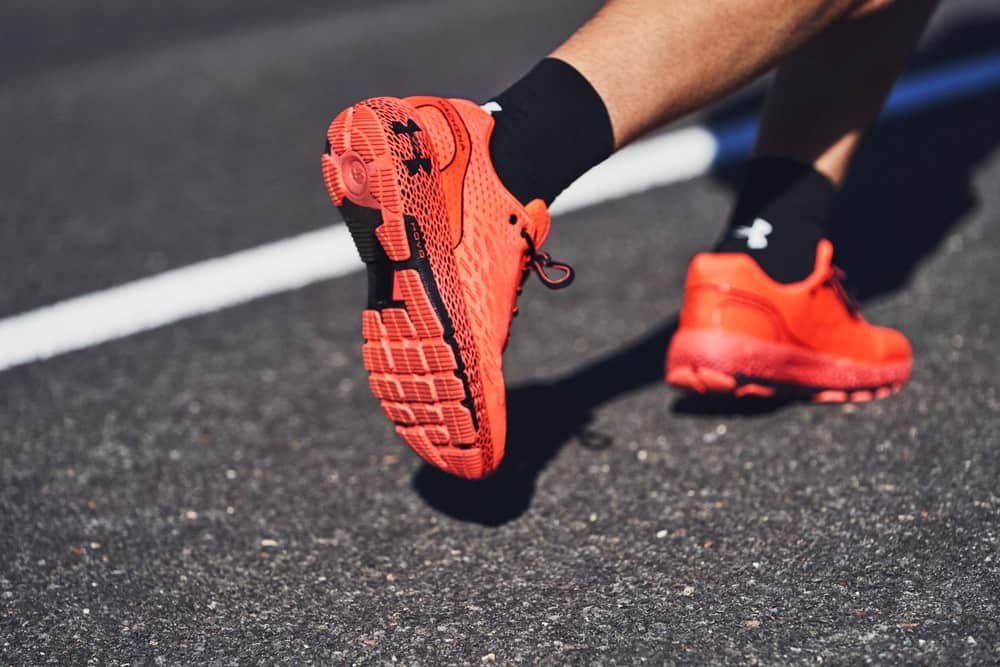 UA likes to say it is "MORE THAN A RUNNING SHOE."
Why? Because it includes a revolutionary new feature – real-time form coaching to let you become a better runner.
What can you train for with these?
If you are racing for a spot at the trials, shaving off seconds from your 5k best, qualifying for a marathon – or just want to improve – these shoes can give you the extra edge.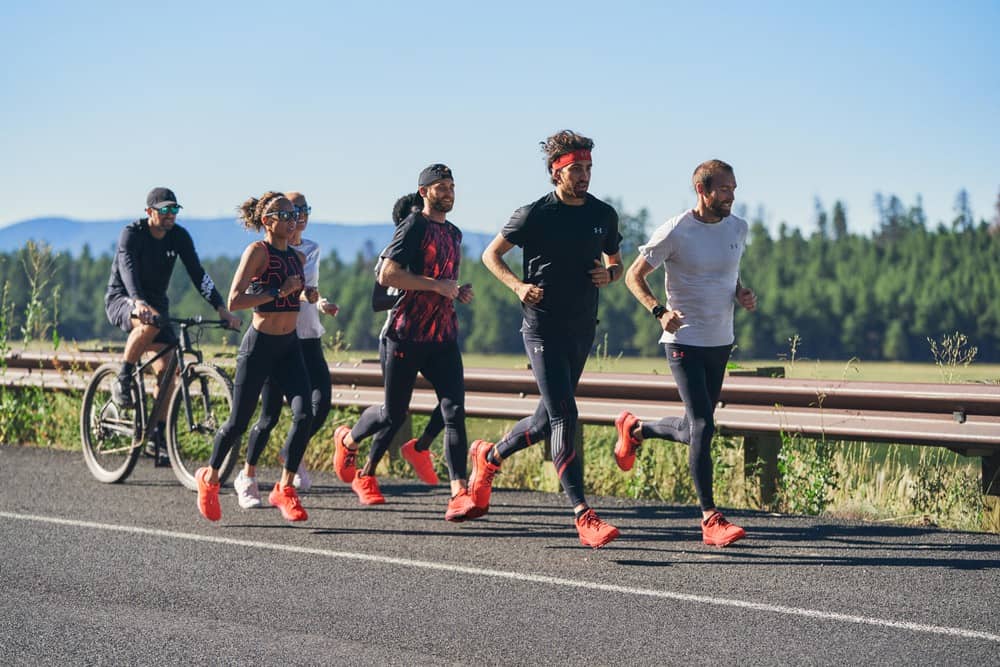 The Machina is the newest shoe in UA's HOVR lineup.
In the past runners have been force to choose between high-cushion running shoes for longer distances races or lightweight for speed.
But UA has struck a perfect balance with the HOVR lineup – so runners don't have to sacrifice either.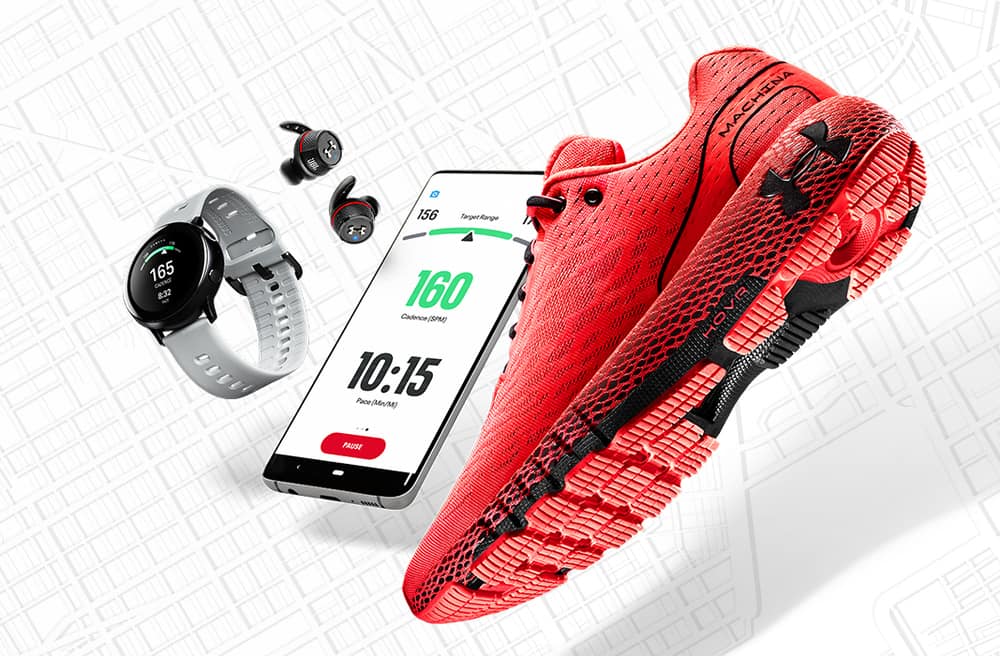 The UA HOVR Machina mixes the speed of a racing shoe with the comfort of a long-distance shoe.
And let's talk about real-time Form Coaching.
This is a revolutionary running training tool for 2020.
REAL-TIME FORM COACHING
THE UA HOVR Machina is a digitally connected shoe.
(In fact, all of the footwear in UA's 2020 running suite are.)
What does this let you do? You can track and analyze your run in great detail.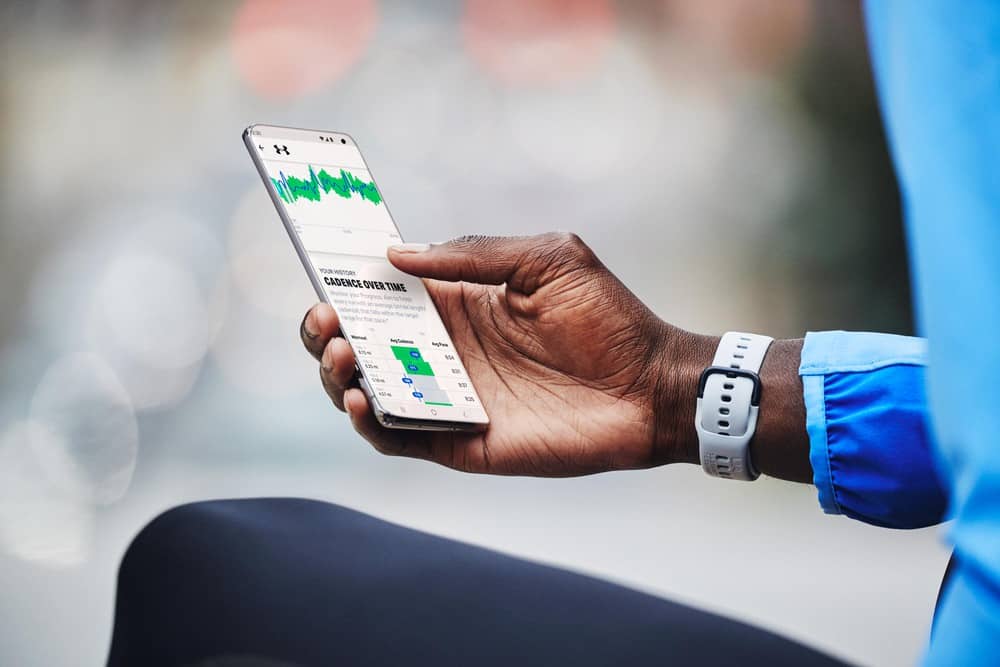 But with the real-time form coaching you get undprecedented insight into your running form as well.
This new level of connected running let's every runner personalize their training.
Real-time Form Coaching enesures your form doesn't break down in the middle of your run.
Overall this let's you better manage risk of injury – and improves your running performance.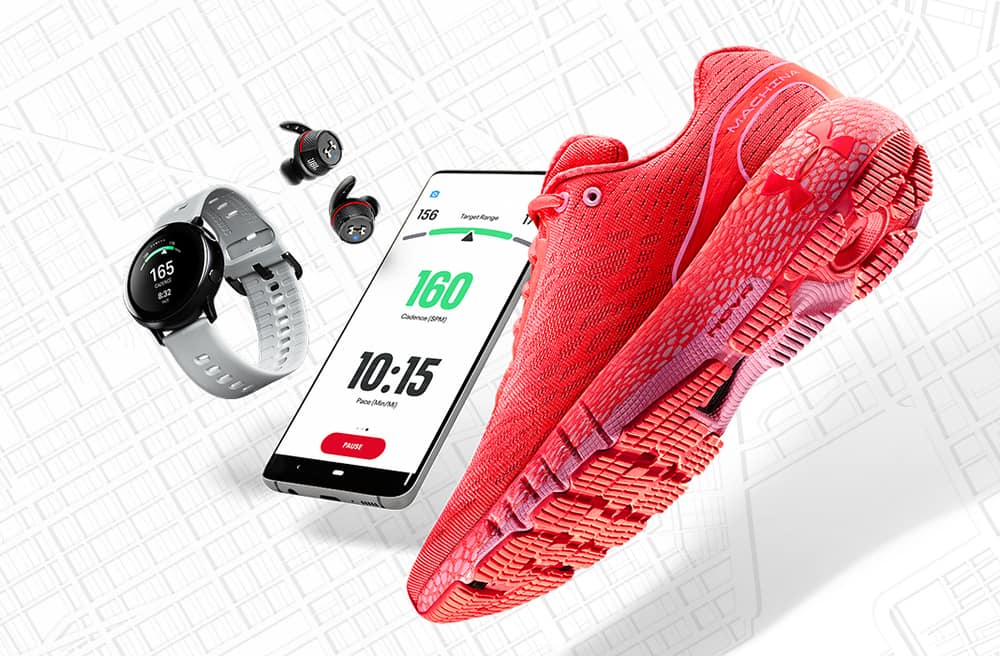 What sort of things can you measure?
How about foot strike angle and ground contact time?
You can get those things in a post-run analysis and that will give you deeper insights into your running form.
This will be a huge boon to long distance runners – because your form tends to break down oer time due to fatigue.
Ok, so how to do you access all this goodness? It's easy to use with the MapMyRun app on your phone.
MapMyRun is the world's largest digital health and fitness community – comprising over 270 million fitness enthusiasts.
So whether you are an athlete or just serious about your training – MapMyRun can help you improve.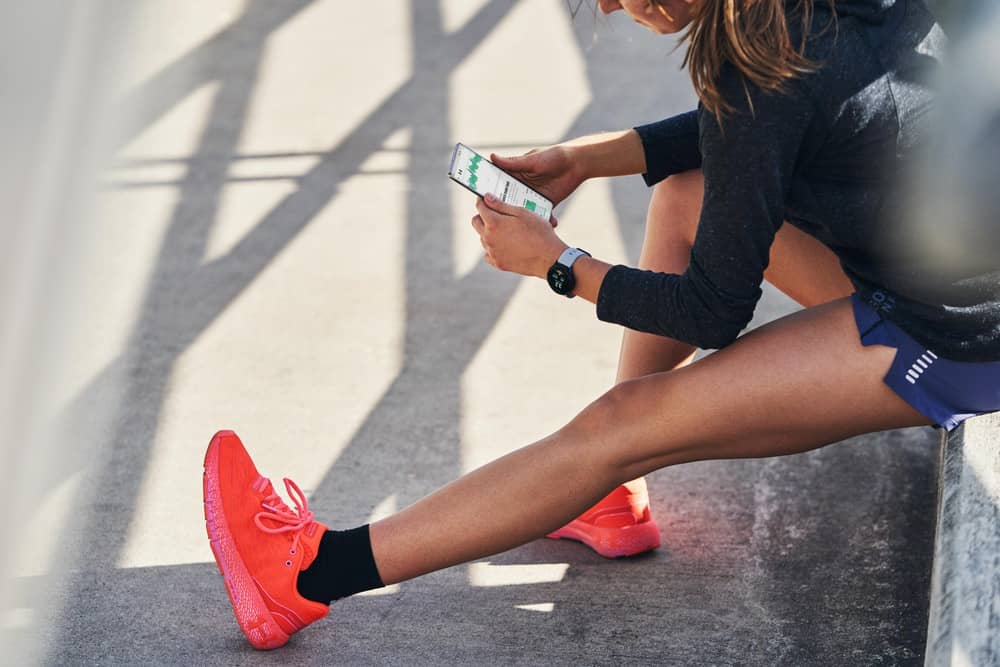 HIGH-ENERGY FEEL
The real-time Form Coaching isn't the only killer feature of these running shoes.
The UA HOVR Machina is also a very light and responsive shoe.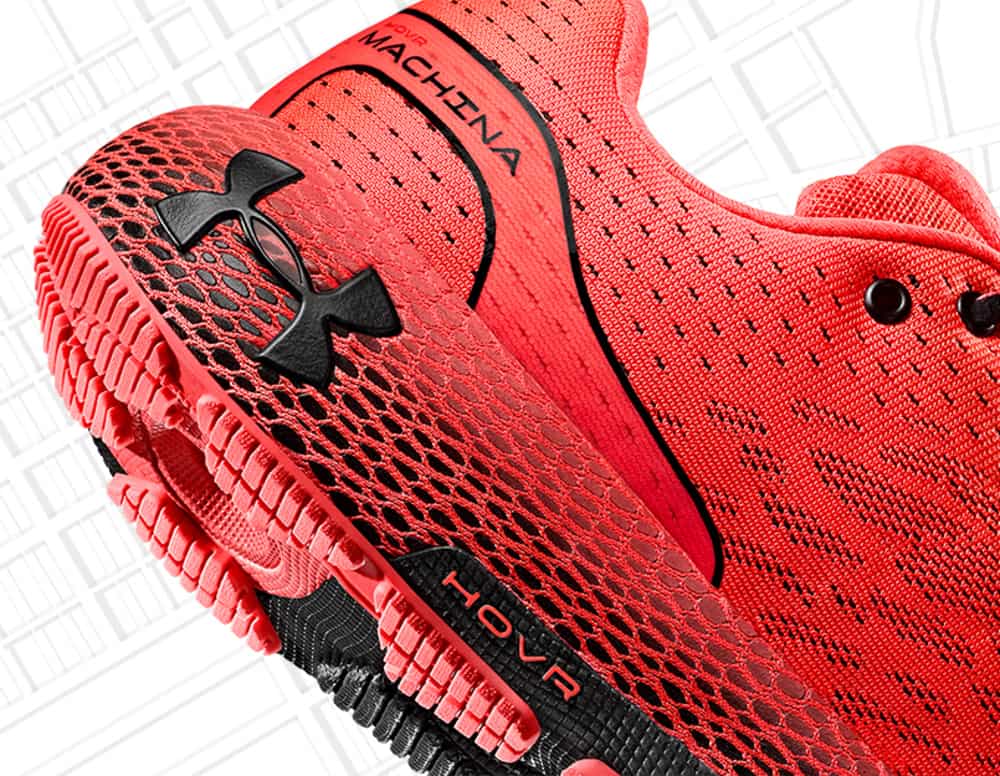 It uses the HOVR foam which provides crisp energy return with every footstep.
But it also uses a propulsion plate integrated into the outsole to give a fast-feeling speed – and that helps quicken your pace.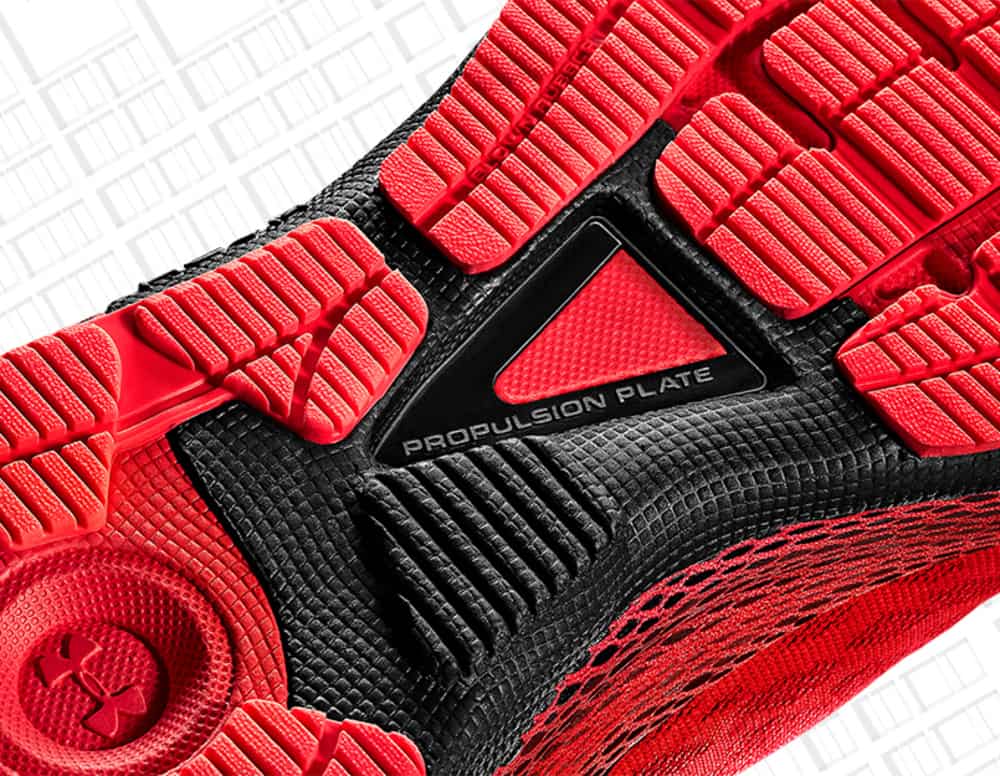 The propulsion plate is a 2-pronged carbon filled Pebax® spring plate.
It will help you get up on your toes and to keep your turnover quick with snappy transitions.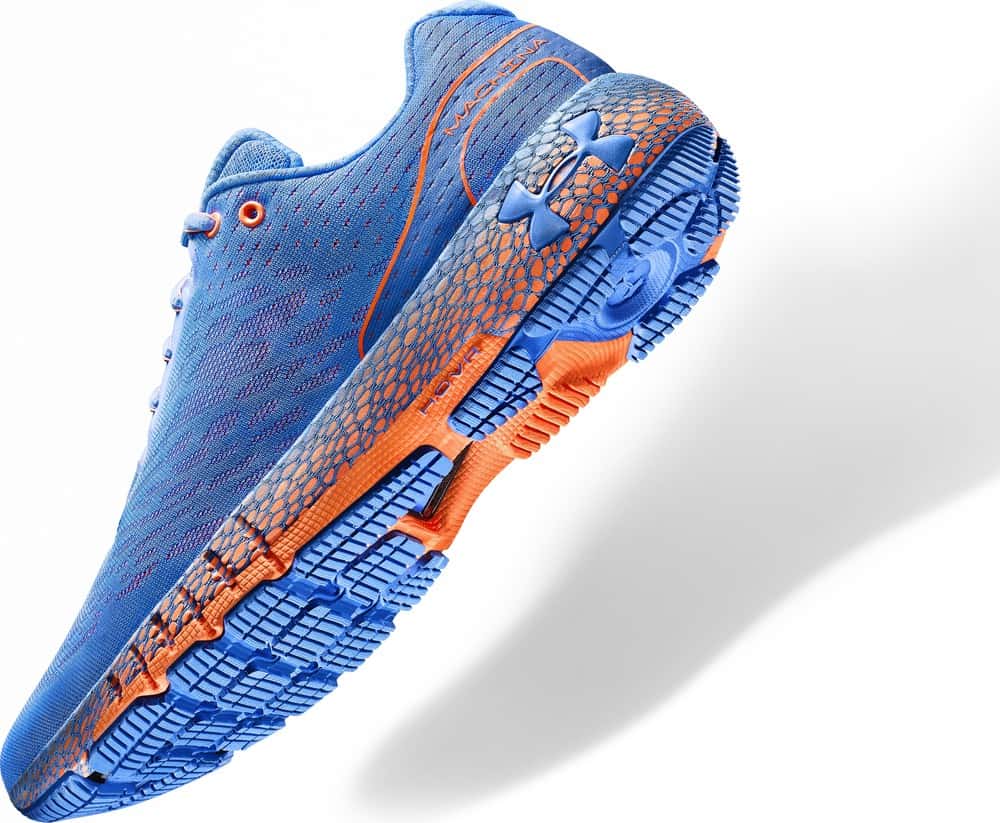 FAST FUNCTION, FULL THROTTLE
Let's get back to the HOVR cushioning.
Cushioning can be used to improve running energy. And over a 2 hour+ marathon every little bit of help is going to decrease your marathon racing times.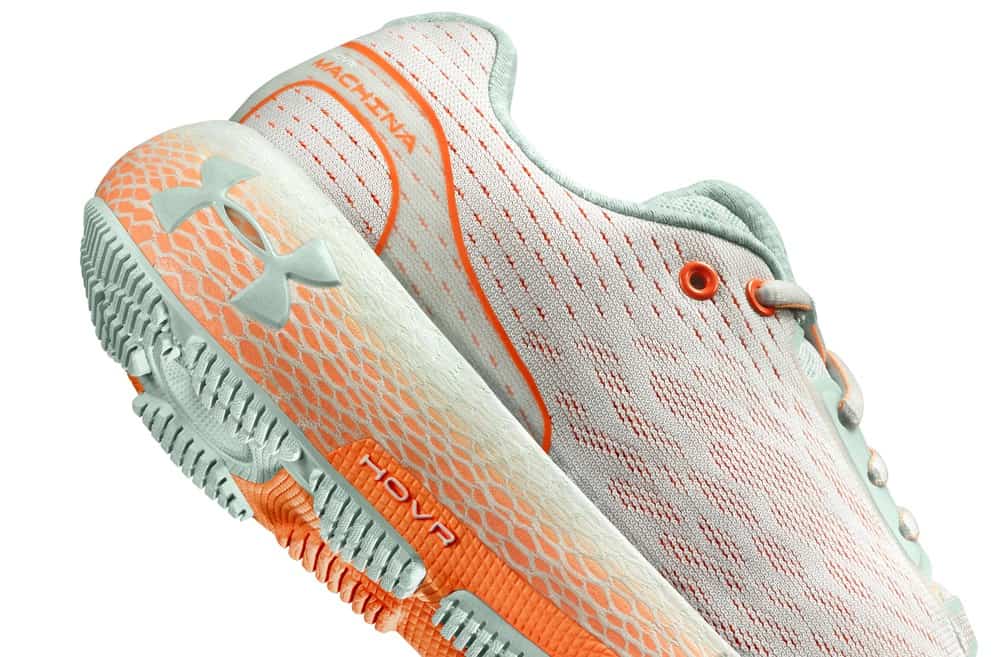 The UA HOVR Machina utilizes an uncaged midsole made from UA's soft HOVR cushioning foam.
It is light weight because UA engineered it such that there is minimal cage.
The cage does support the bottom of the midsole (where the HOVR foam is), but otherwise the sides are uncaged.
Again – a little weight savings over a long distance can make a BIG difference.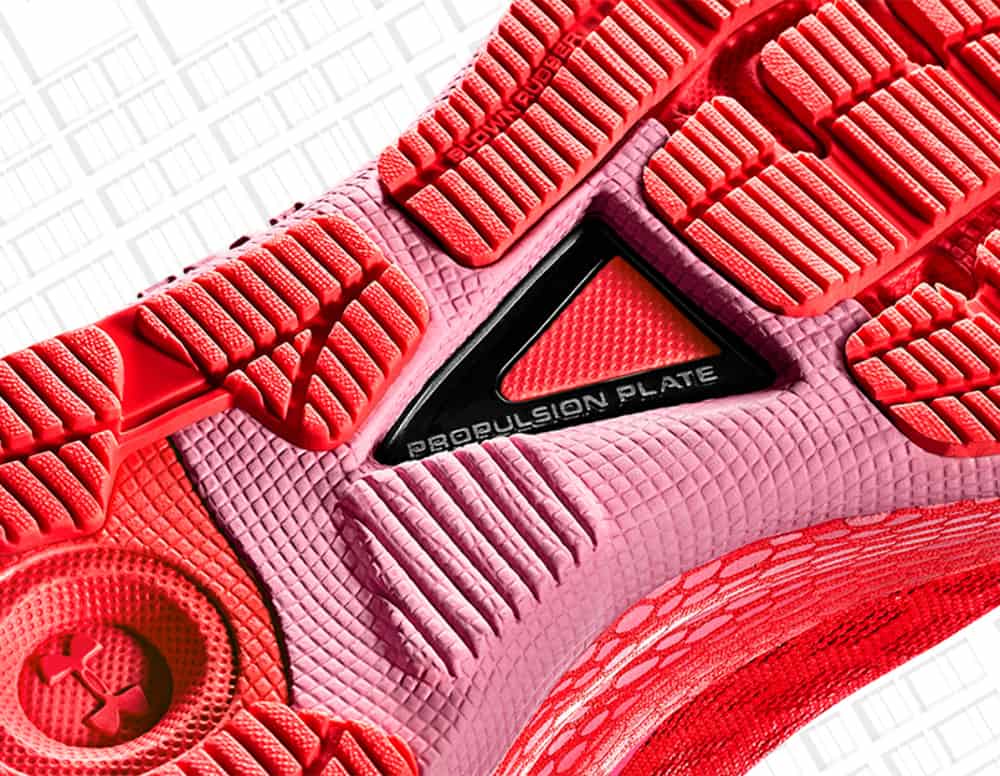 UA expects the same durability and fit as compared to the UA HOVR Infinite shoe, but with 20% more HOVR cushioning.
And that means even more energy return to ensure the last mile of the marathon is your fastest.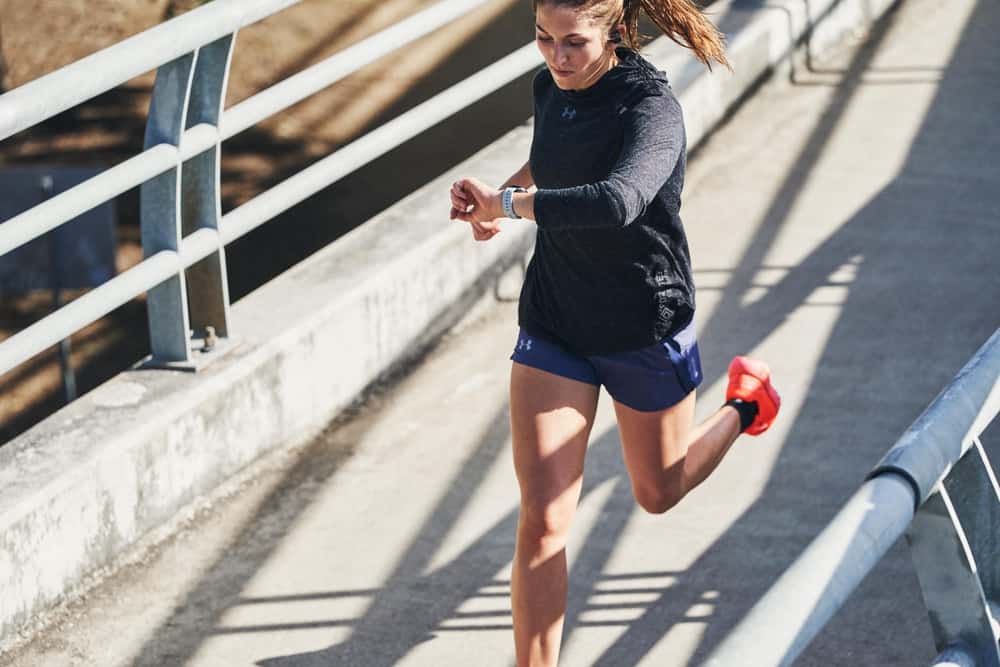 HOVR MACHINA 2 RUNNING SHOE SPECIFICATIONS
NEUTRAL: For runners who need a balance of flexibility & cushioning
UA HOVR™ technology provides 'zero gravity feel' to maintain energy return that helps eliminate impact
Compression mesh Energy Web contains & molds UA HOVR™ foam to give back the energy you put in
Engineered mesh upper is extremely lightweight & breathable for ultimate speed
Sprint spike-inspired carbon-filled Pebax® speed plate for increased return & more powerful push-offs
Solid rubber outsole covers high impact zones for greater durability with less weight
Carbon rubber pods under the heel deliver greater traction & durability at high-impact strike zones
Offset: 8mm
Weight (Men's size 9): 10oz
Weight (Women's size 7): 8.5oz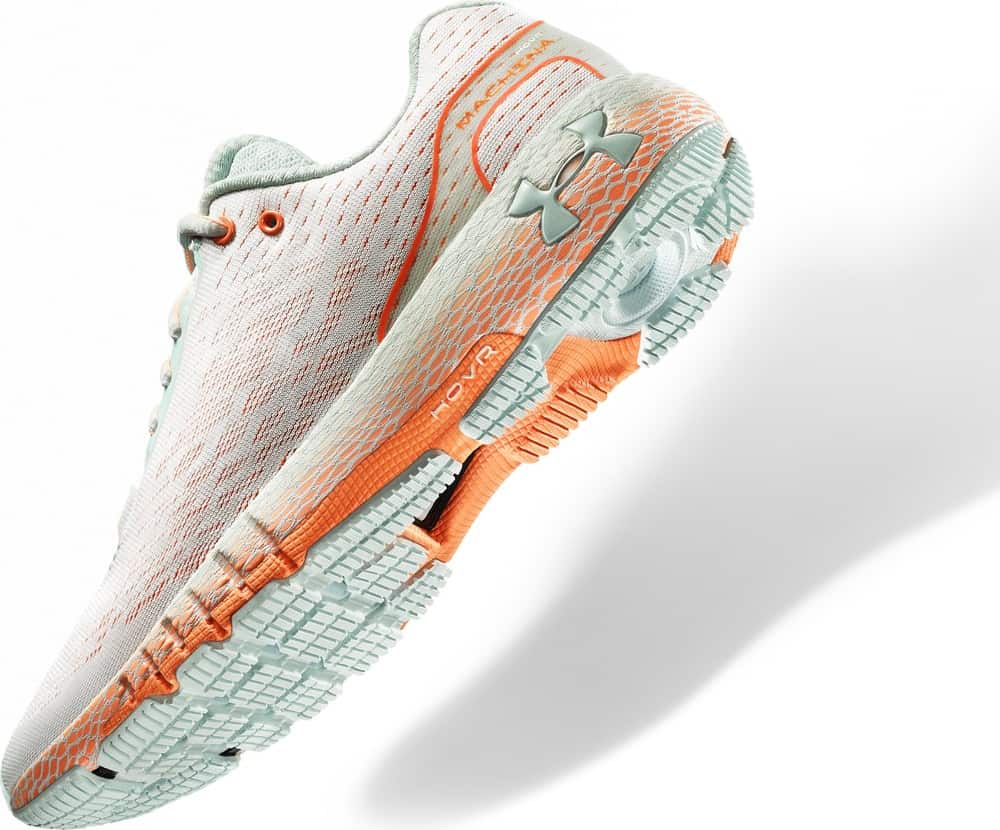 PHOTO CREDITS
Product and athlete photos in this article are property of Under Armour, Inc.