Let's take a sneak peek at the new Nike Air Zoom Pegasus 38 Running Shoe from Nike.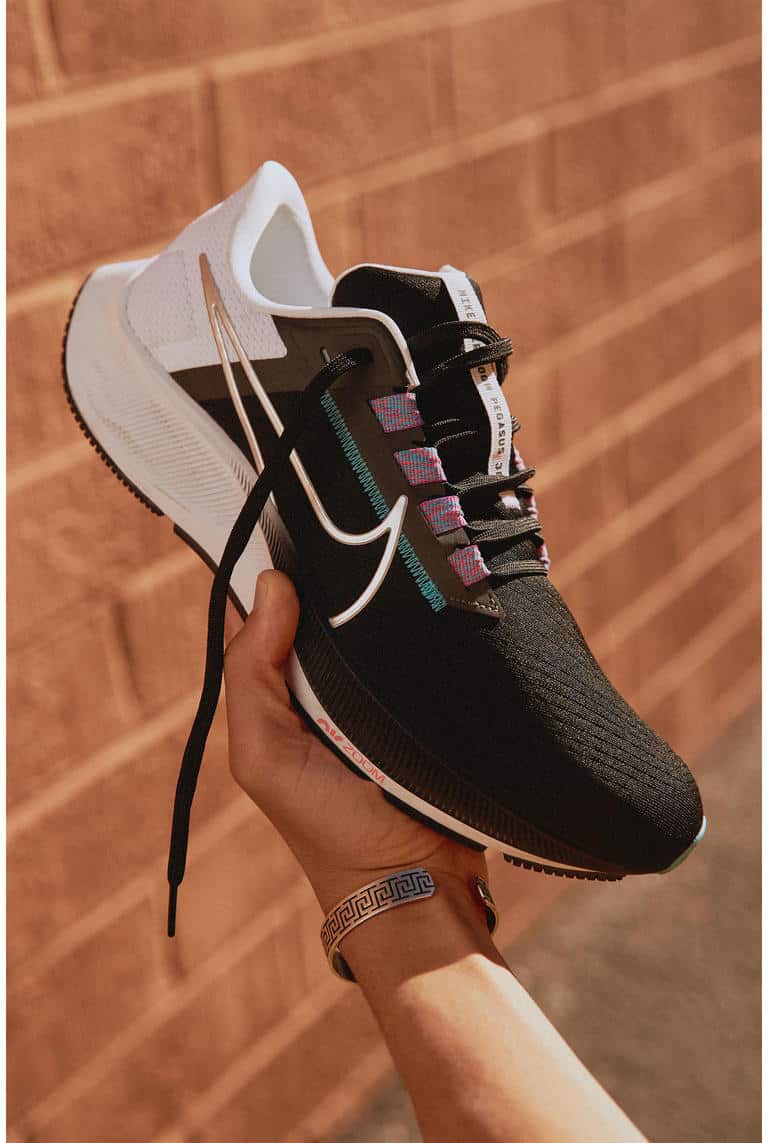 The Air Zoom Pegasus 38 is Nike's latest shoe which will be released globally on the 29th of April. The Pegasus is Nike's leading training shoe, excellent for a long or easy run. The Pegasus 38 comes with new features and some upgrades from Pegasus 37.
Here are some of the styles we are going to look at: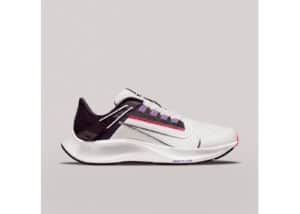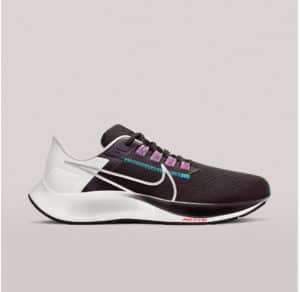 Nike Air Zoom Pegasus 38 Running Shoe – Video Review on our YouTube Channel
Why read when you can watch? Check out this video from our YouTube channel:
Coming soon!
Nike Air Zoom Pegasus 38 Running Shoe – Overview
Pegasus was introduced in 1983, and it was created to be half air, rendering mobility, agility, and the appeal of flying. Like its ancestors, Pegasus 38 is also designed with the same characteristics to support the training endeavors of everyday runners and even some of the world's best distance runners. It is still lightweight weighing 309 grams.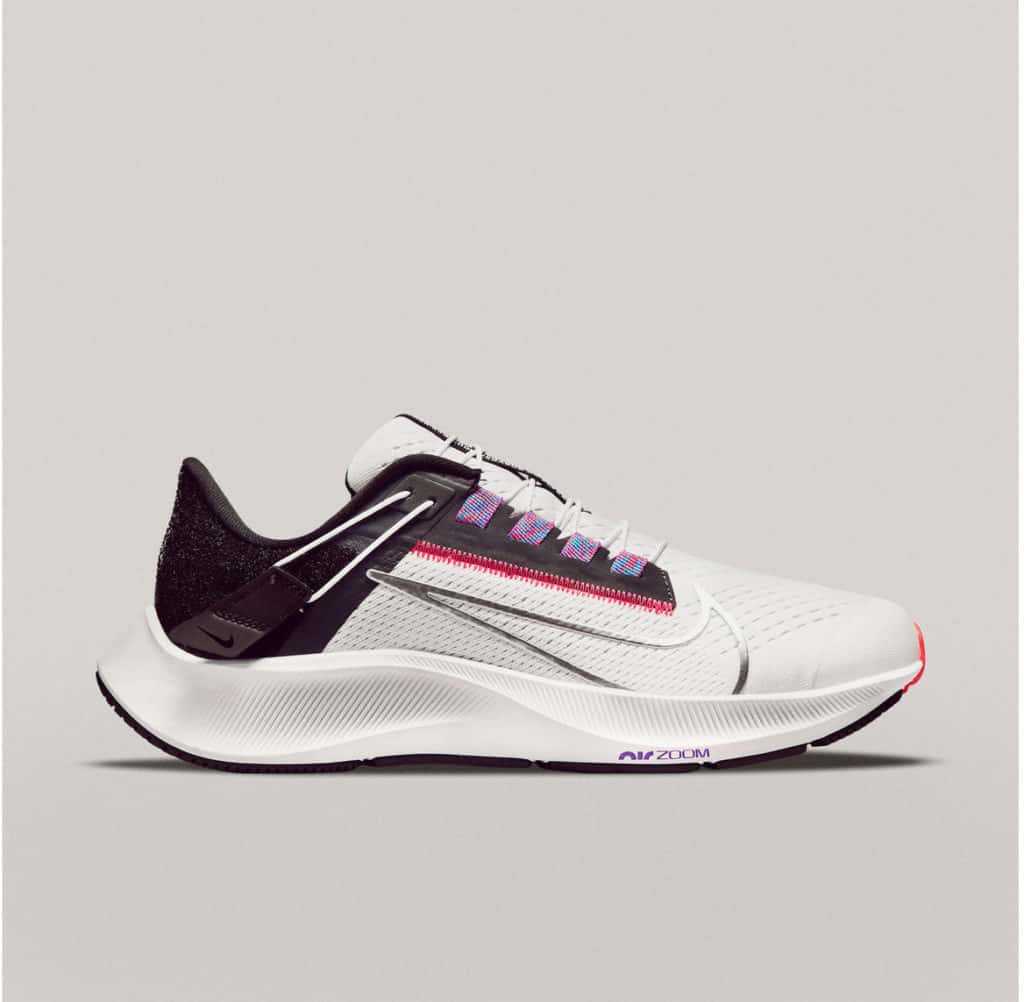 Compared to Pegasus 37, Pegasus 38 is made on a fresh last, giving more room in the toe box. It has a unique individual midfoot webbing system that enables every runner to lace up to a personalized fit. The soft and breathable sandwich mesh material renders comfort and performance for all runners. Another new feature is the tongue that is a separate piece with additional foam and a more natural ankle collar and heel counter.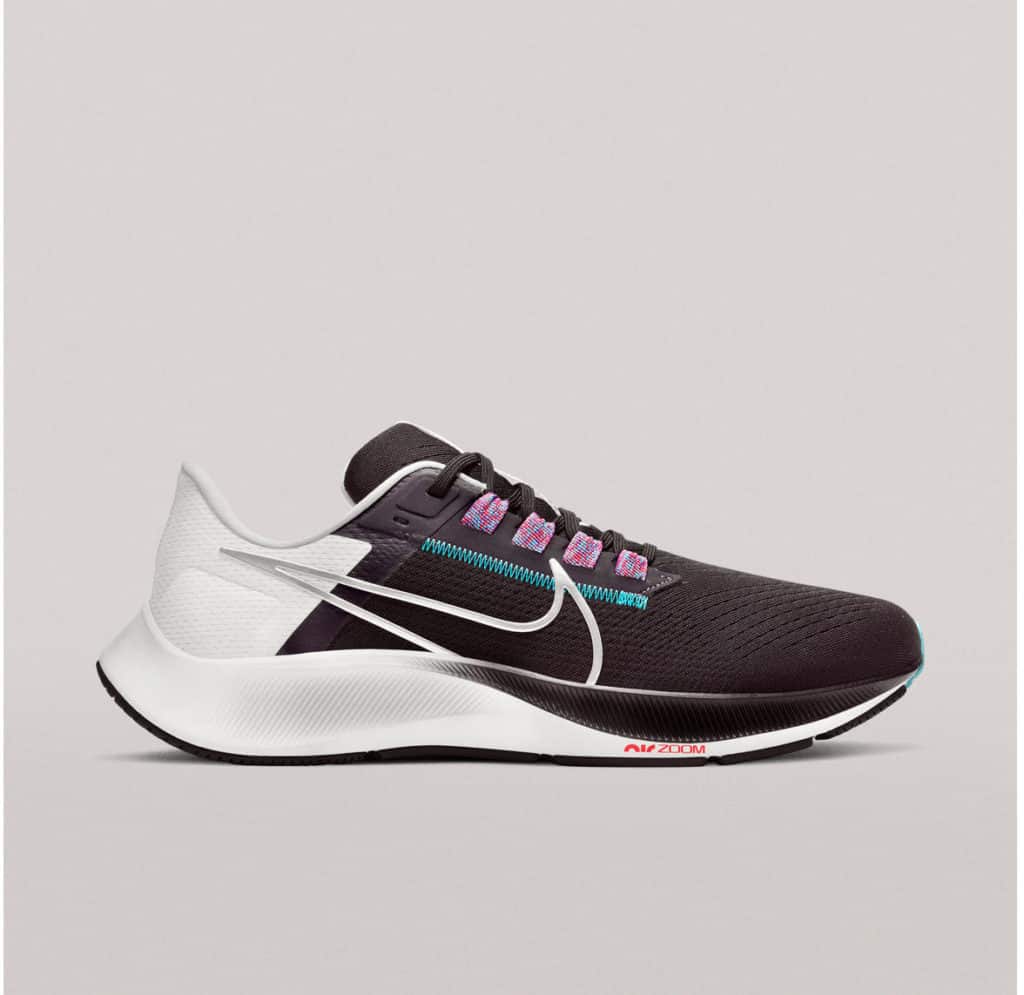 Running with Pegasus 38 is the same as Pegasus 37, which is a good thing because it's still got that "flying" feel. The harmonized midsole from the Air Zoom Pegasus 37 is still with Pegasus 38, giving a stable ride and a nice blow on the toe. The full-length Nike React foam presents cushioned responsiveness and fluid transition.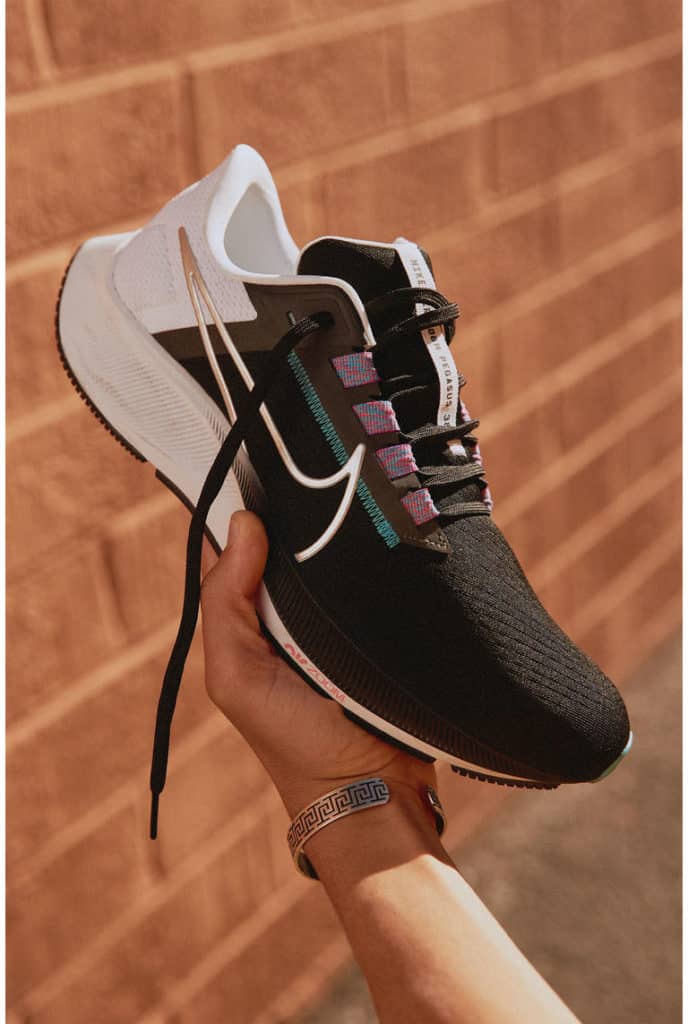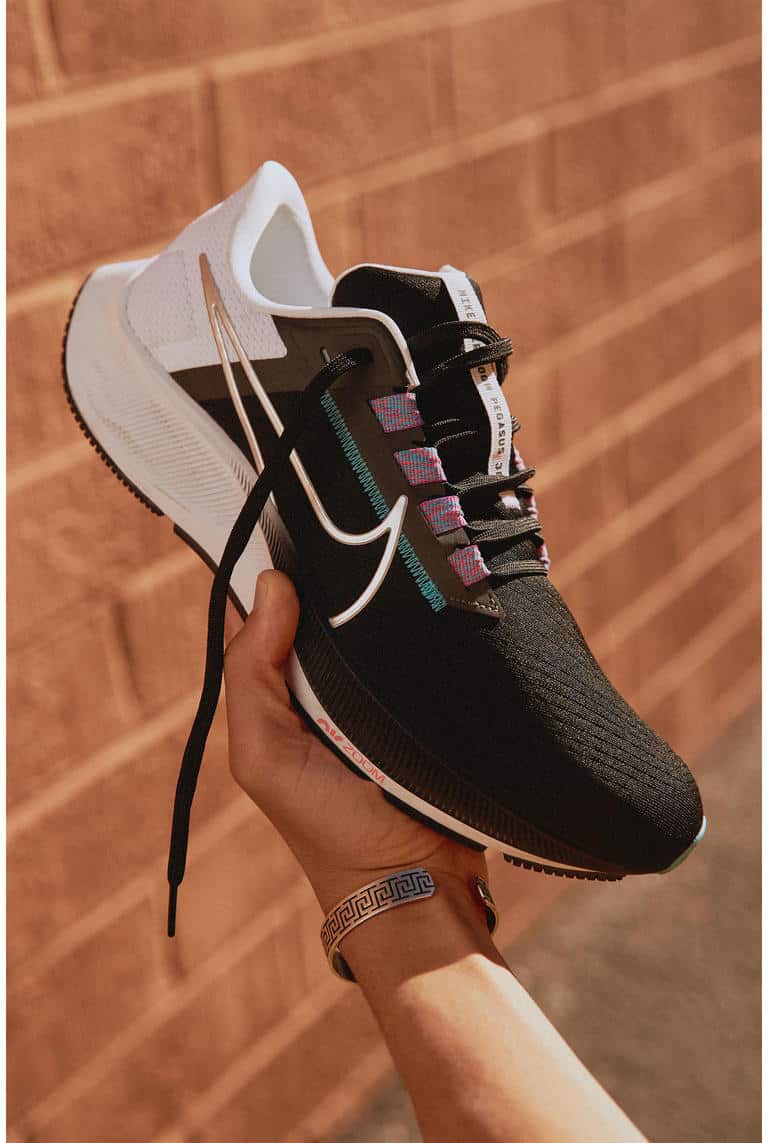 Nike Air Zoom Pegasus 38 Running Shoe Review – In Summary
That's our first look at the Nike Air Zoom Pegasus 38 Running Shoe from Nike.
Pegasus is Nike's best-selling running shoe, and it may have undergone significant technology shifts, but it is still true to its identity as a runner's shoe. Nike Air Zoom Pegasus 38 is still the reliable and trustworthy shoe you expect from the Pegasus line, with enhancements to help you go beyond what you can do. This shoe can support your training needs whether you are an amateur runner or a long-haul runner.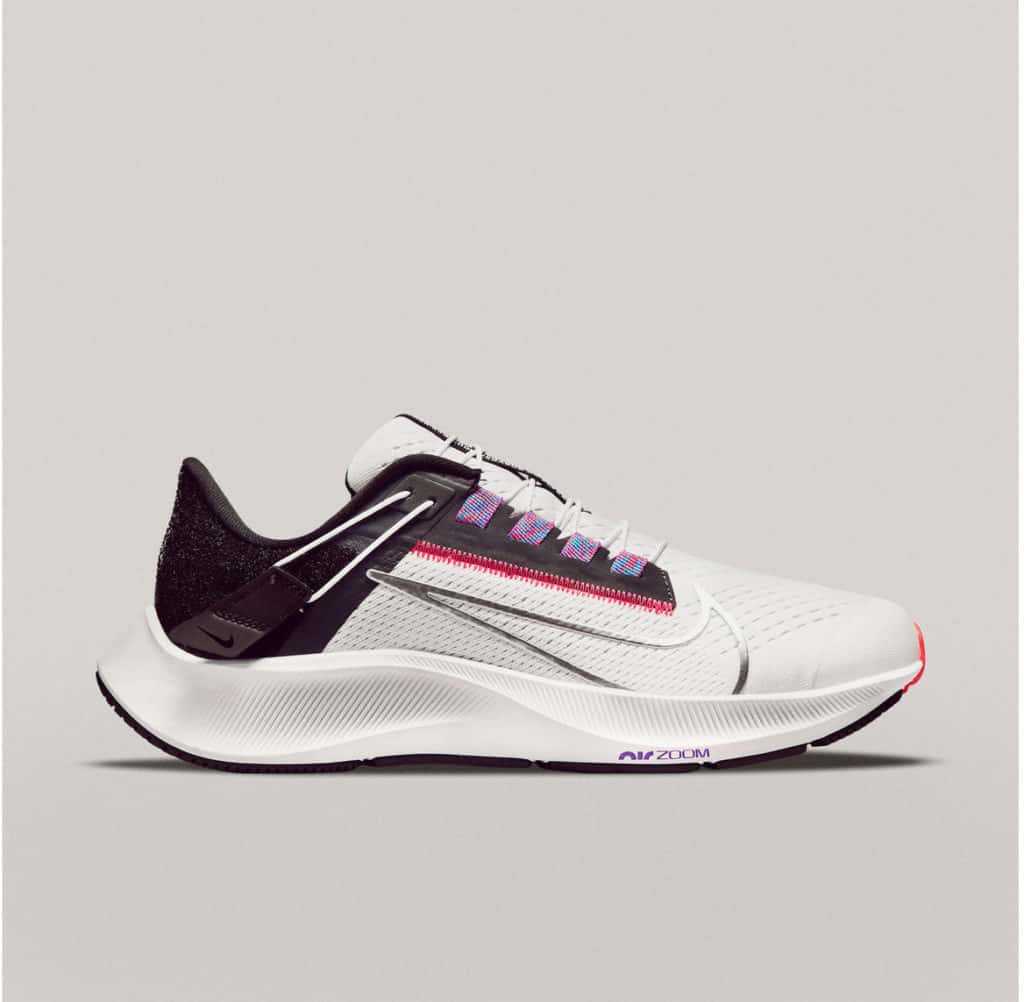 Photo Credits
Some product photos on this page are property of Nike.
This website is not affiliated or associated with CrossFit, Inc. CrossFit is a registered trademark of CrossFit, Inc.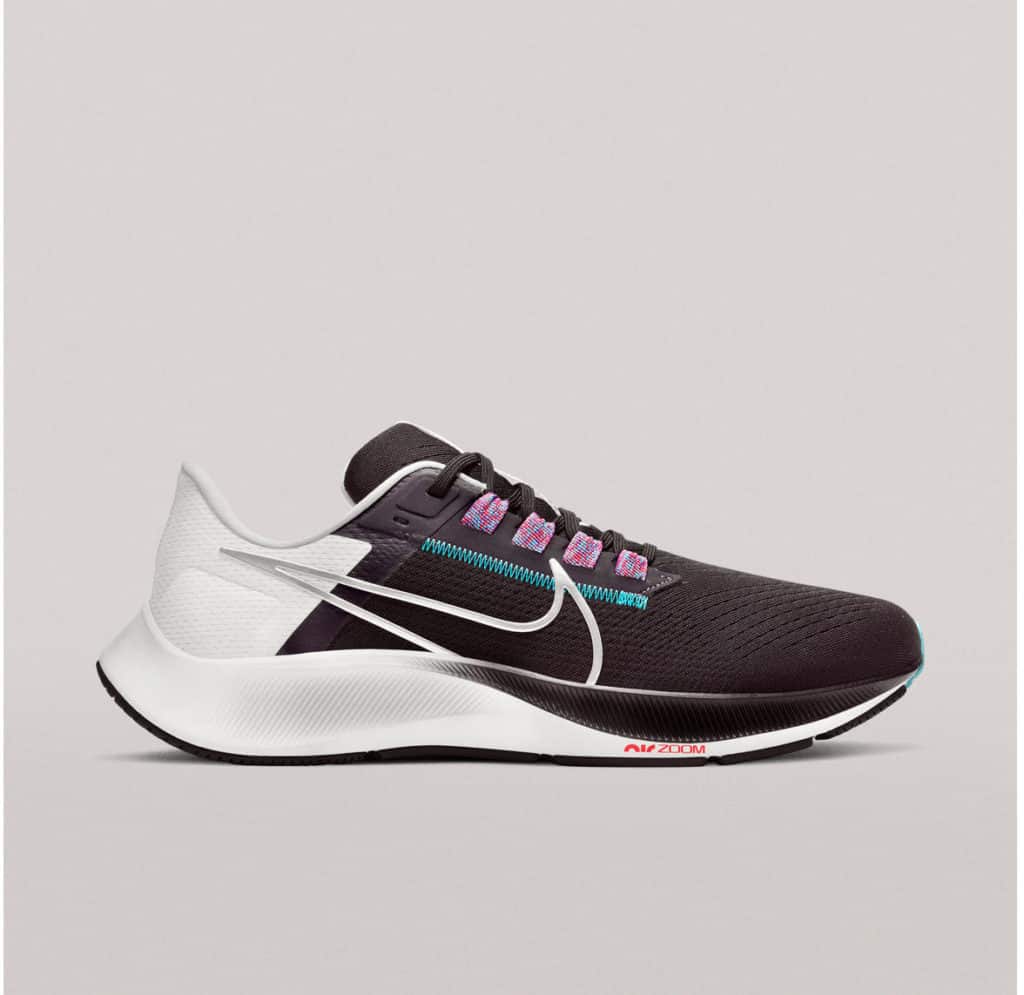 Affiliate Disclaimer
We are an affiliate of Road Runner Sports and others that sell this training gear. If you buy clothing or other training gear after clicking the links in this article, we receive a small commission at no extra cost to you. This helps us to bring you in-depth information and content on these great training products.