The 2021 CrossFit Games has ended, and the Fittest Man and Woman on Earth have been determined.
Held in Alliant Energy Center in Madison, WI, the Games started running from July 27 to August 1 and was participated by more than 600 athletes across 27 diverse divisions as they battled for the title of the Fittest on Earth®. Justin Medeiros and Tia-Clair Toomey-Orr are the 2021 CrossFit Games Champions.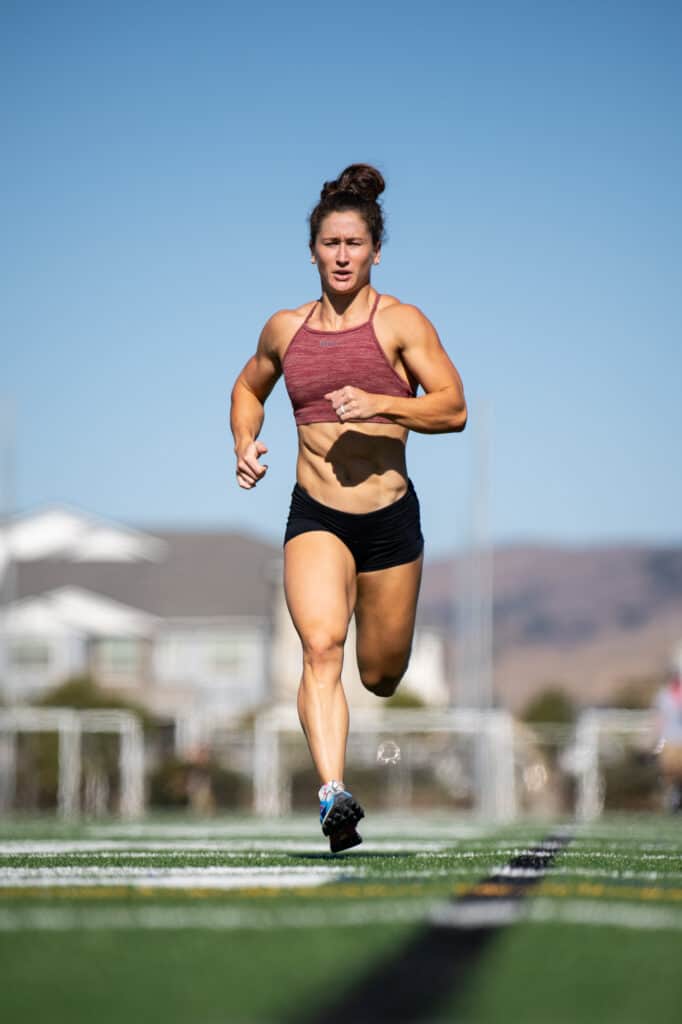 Teens, individuals, teams, masters, and the inaugural adaptive division joined the competition, and unlike last year, this year's event allowed sports fans and viewers to attend the Games, giving the event a lively atmosphere. The Games tested athletes in different fitness events from heavy cardio – a mile swim with fins followed by a three-mile kayak paddle — to the "home run derby" of CrossFit, the one-rep max snatch, to more classic chippers, like the four-rounder of rope climbs, ski erg, and sandbag carries.
The Games also added a twist on a normal movement – handstand pushups that, rather than being performed against a wall, were freestanding. After small sets of heavy deadlifts, athletes had to push up into a handstand and walk a few inches forward. To add more challenge, they then had to show control in their descent, a standard that even the event winners, Pat Vellner and Annie Thorisdottir, wrestled with despite their experiences in gymnastics.
Tia-Clair Toomey-Orr broke the record for event wins by getting enough points to win her fifth Game even before the final two events took place. Out of 15 events, she ended the weekend with 33 total wins and nine in 2021. The veterans, Laura Horváth and Annie Thorisdottir took the second and third, respectively. Thorisdottir still showed exceptional performance this year with a 200-pound snatch after having a dreadful experience giving birth last year.
"Looking back on the weekend, I'm really happy with my performance, but far from satisfied," said Toomey. "It wouldn't have been possible without Shane, my parents, and my PRVN Fitness team. I'm just so pleased I got to showcase my hard work to the world."
On the men's side, Pat Vellner and Brent Fikowski, both multi-year Games athletes, exchanged blows with last year's Rookie of the Year, Justin Medeiros, during the weekend. Madeiros, 22 years old, still won the final workout and became the youngest male champion in Games' history.
"It hasn't sunk in yet that I won," said Medeiros. "I am incredibly proud to be called the Fittest Man on Earth, and I am grateful for my family, my coach, and my team for helping me get here."
Unfortunately, some athletes didn't finish the event, even before the scheduled cuts on Saturday. Two athletes tested Covid19 positive and were medically withdrawn. Six individual athletes departed for non-COVID reasons, including Dani Speegle, who twisted her ankle coming off a rope climb, and seven-time Games athlete Brooke Wells, who broke her elbow during the one-rep max snatch.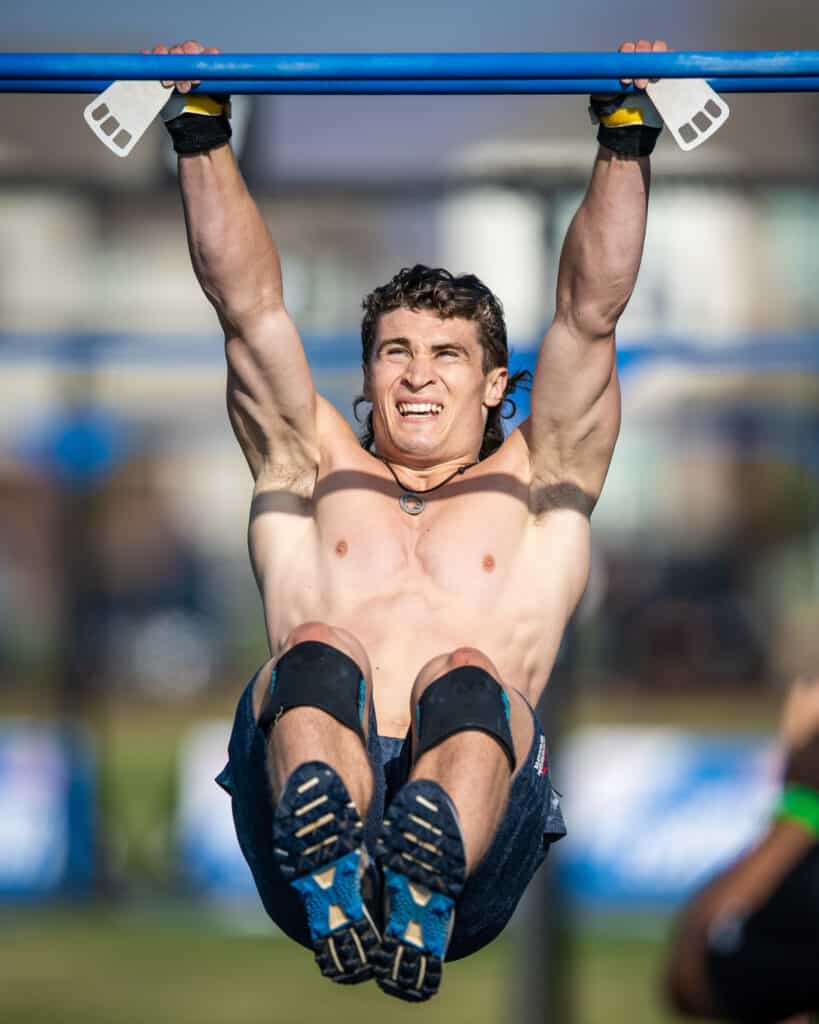 Event 15 Results
Event 15 is the last event that ended the competition after four days. Medeiros tore through Event 15, defeating runner-up Saxon Panchik by nine seconds. He is now the youngest men's CrossFit Games winner ever at 22-years-old. Koski of Finland also ended strong with a third-place finish. Tia-Claire Toomey ruled the women's event, but Annie Thorisdottir's execution broke a third-place tie in the ranks to secure her third place overall at this year's Games.
Individual Event 15 — Top Five Men
Justin Medeiros — 6:36.59
Saxon Panchik — 6:47.09
Jonne Koski — 7:00.66
Guilherme Malheiros — 7:01.54
Travis Mayer — 7:15.89
Individual Event 15 — Top Five Women
Tia-Clair Toomey-Orr — 6:22.32
Laura Horváth — 7:37.39
Annie Thorisdottir — 7:10.58
Haley Adams — 7:27.29
Mallory O'Brien — 7:30.50
Age Group and Adaptive Division Results
The Adaptive and Age Group divisions completed their third and final day of competition. The points of the winners are as follow:
Men Upper Extremity
Casey Acree (USA) — 655 points
Women Upper Extremity
Sabrina Daniela Lopez (Switzerland) — 575 points
Men Lower Extremity
Ole Kristian Antonsen (Norway) — 565 points
Women Lower Extremity
Valerie Cohen (USA) — 655 points
Men Neuromuscular
Brett Horchar (USA) — 675 points
Women Neuromuscular
Shannon Ogar (USA) — 515 points
Boys (14-15)
Ty Jenkin (USA) — 610 points
Girls (14-15)
Olivia Kerstetter (USA) — 585 points
Boys (16-17)
Nate Ackermann (USA) — 815 points
Girls (16-17)
Emma Lawson (Canada) — 825 points
Men (35-39)
Kyle Kasperbauer (USA) — 775 points
Women (35-39)
Whitney Gelin (USA) — 755 points
Men (40-44)
Maxime Guyon (France) — 720 points
Women (40-44)
Kelly Friel (UK) — 775 points
Men (45-49)
Jason Grubb (USA) — 610 points
Women (45-49)
Annie Sakamoto (USA) — 550 points
Men (50-54)
Bernard Luzi (Italy) — 615 points
Women (50-54)
Tia Vesser (USA) — 595 points
Men (55-59)
Vincent Diephuis (Netherlands) — 570 points
Women (55-59)
Laurie Mschishnick (Canada) — 565 points
Men (60-64)
Will Powell (USA) — 570 points
Women (60-64)
Susan Clarke (Canada) — 670 points
Men (65 & Over)
Ken Odgen (USA) — 590 points
Women (65 & Over)
Patty Bauer (USA) — 585 points
During a press conference after the Games, Toomey-Orr said that she plans to return next year. Considering her continued and unchallenged dominance, she's almost sure to win, barring an injury or an act of God.
Medeiros is an exceptional athlete, but it's worth considering that Vellner, this year's silver medalist, had to recover from a weak start. On the first event, the swim and kayak, he finished 35th, a hole from which not even six top-three events finishes could help him recover. So the first big question now is whether Medeiros is well-positioned for his dominance atop the podium, possibly obtaining the same dynastic success as Toomey-Orr now and Mat Fraser before him in the Men's division.
That said, CrossFit is a sport of consistency, and Medeiros was exceptionally consistent. He only finished the top 10 only three times of the 15 events.
Spectators couldn't help but ask the next big question: What will next year's competitive season look like? The format has changed every year, but the new administration seems devoted to what's in place, with the Open in March and then a series of quarterfinals, semifinals, and last-chance qualifiers.