Get deep range of motion in your rows with the new Rogue Indy T-Bar Row.
The over-built 83LB Indy T-Bar Row platform is as stable as most stand-alone T-Bar Row units. It also has added characteristics to protect your equipment and open up expanded functionality. A T-bar row works your upper, middle, and lower back muscles and is part of movements that depend on the pulling movement to train the back muscles.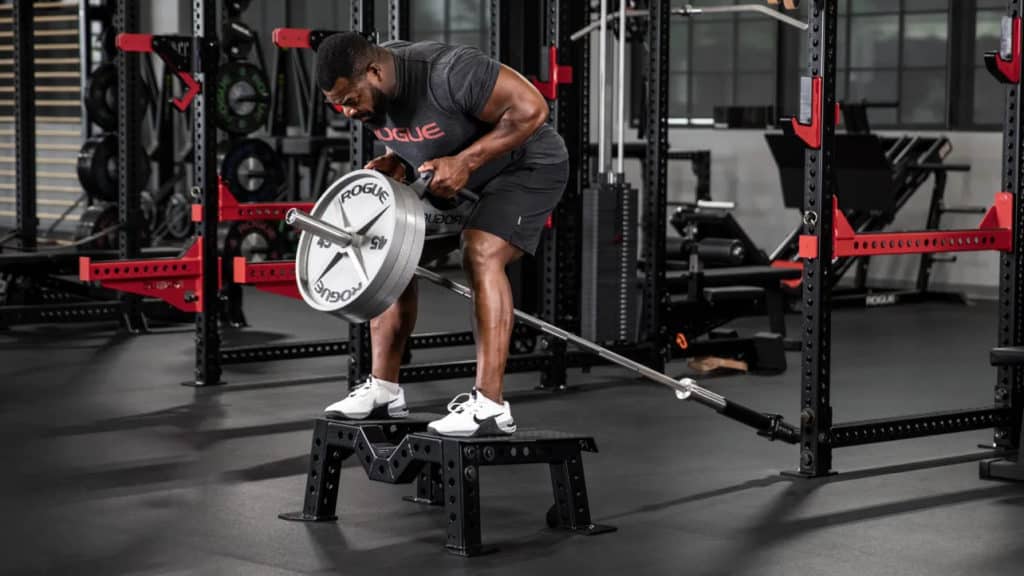 Here's some of the styles we are going to look at: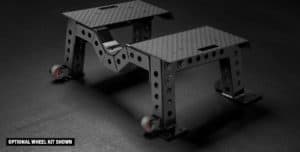 Rogue Indy T-Bar Row – Overview
The Rogue Indy T-Bar Row is a new cost-effective system for a total body workout, offering comparable stability and functionality as the stand-alone Rogue T-Bar Row Machine at half the overall footprint (36" x 24.3" vs. 76" x 39.75"). This machine is manufactured in the USA and includes a 3×3" 11-gauge steel frame with formed-and-welded gussets and a pair of 7-gauge diamond-tread footplates.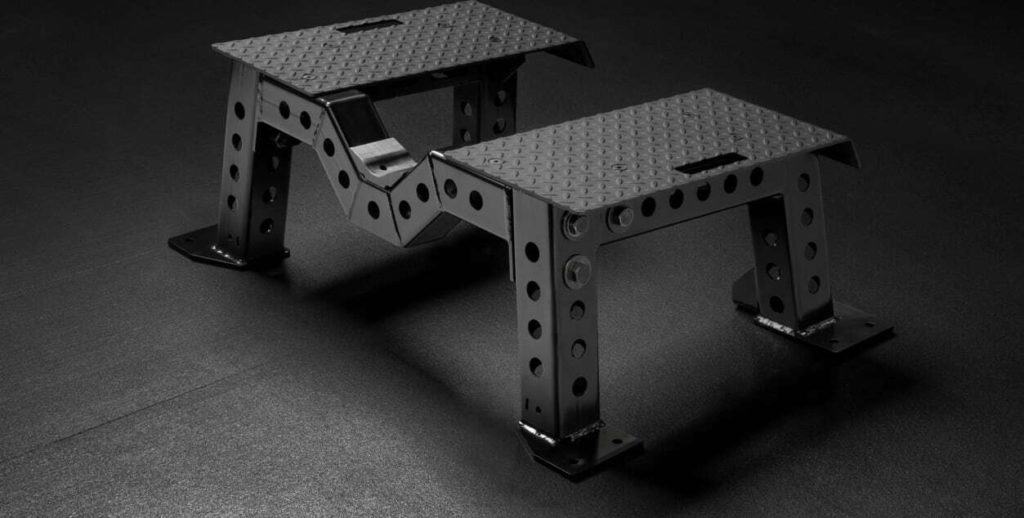 This elevated, inclined platform becomes fully functional when combined with any standard barbell + a rack-mounted Monster or Monster Lite Landmine independent T-Bar Row station with built-in notches. These notches tightly hold the bar and keep the sleeves above the floor for uncomplicated loading and unloading of plates. All platforms highlight an MG Black frame finish and a texture black footplate finish for added grip. A 1" laser-cut hole for band work and additional holes are included for bolting the unit to the floor (optional).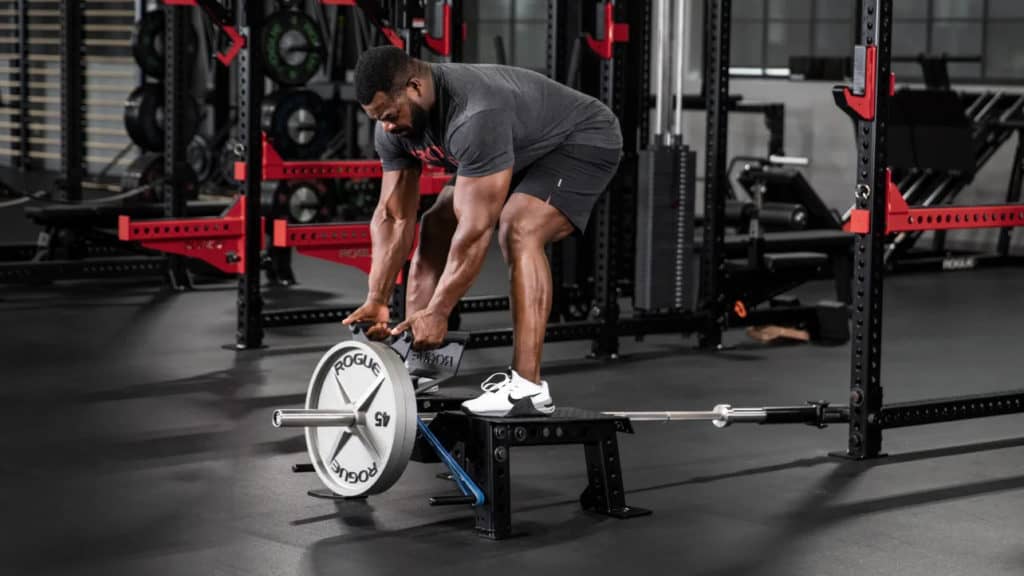 Sure, you can do identical movements like bent-over rows off the floor, but there are benefits in utilizing an elevated and inclined platform like the Indy T-Bar Row. Its design, as well as the orientation of the footplates, help put you in an appropriate position from the outset. Additionally, the elevated stance enables you to execute rows at a deficit, increasing the movement's range of motion, while the 4-degree incline forms better leverage over the weight.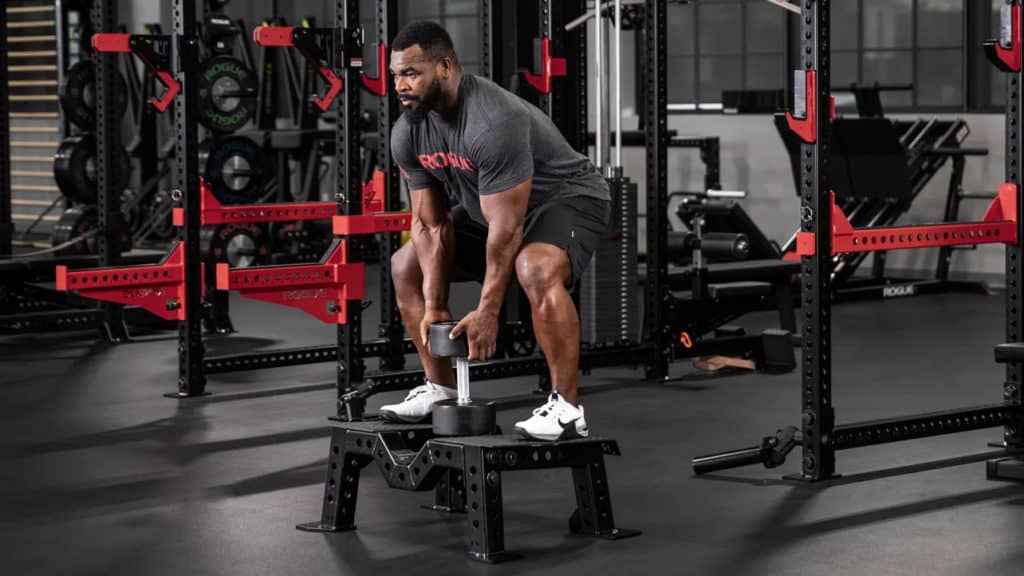 Rogue Indy T-Bar Row – In Summary
That's our close-up look at Rogue Indy T-Bar Row.
The Rogue Indy T-Bar Row is raked at a 7.5-degree angle side-to-side and a 4-degree angle front-to-back, rising from 11.4" in height to 12.75". This supplies a wide base and lowers the frame's center of gravity to improve stability extensively. The Landmine used with this stand MUST be attached to a rack that is also bolted to the floor or wall.
Looking for more options? Check out these other great products:
Get some dumbbells and kettlebells as per our Adjustable Handheld Weight Roundup.
Shoulder problems holding your squat PR back? Check out one of these Safety Squat Bars – these will reduce the range of motion needed and help you get back to squatting big again.
More garage gym equipment.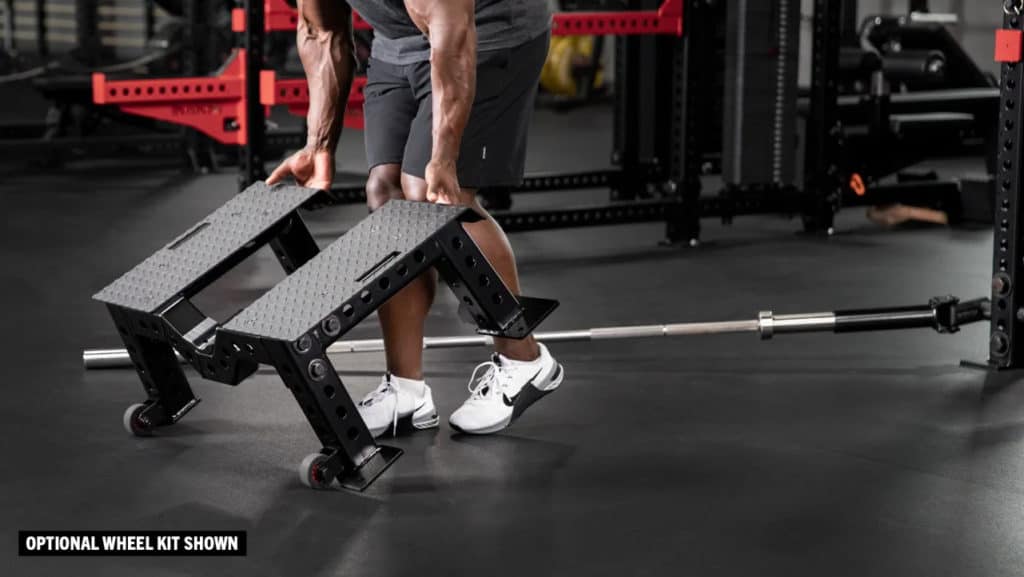 Photo Credits
Product photos on this page are property of Rogue Fitness.
This website is not affiliated or associated with CrossFit, Inc. CrossFit is a registered trademark of CrossFit, Inc.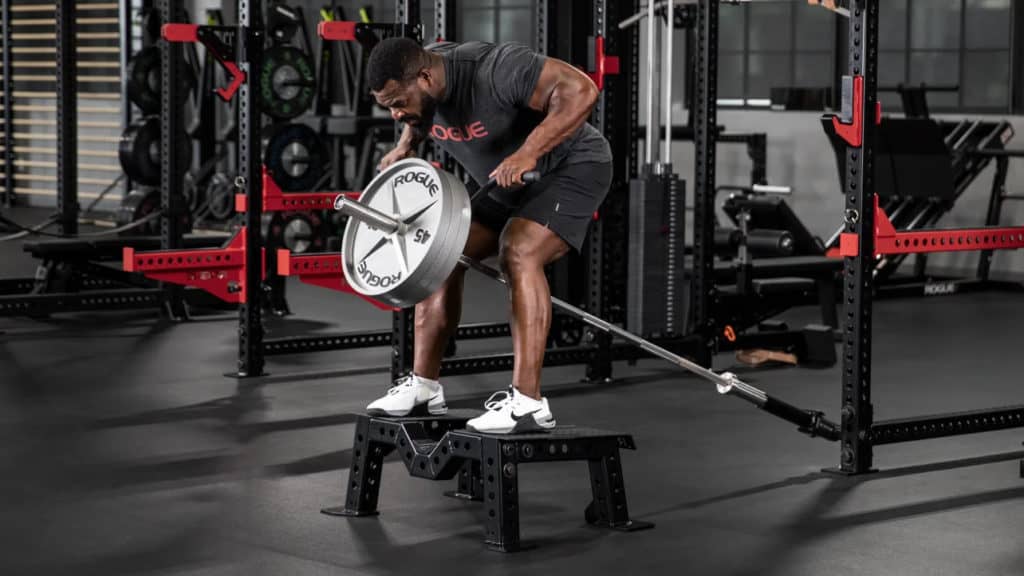 Affiliate Disclaimer
We are an affiliate of Rogue Fitness and others that sell this training gear. If you buy clothing or other training gear after clicking the links in this article, we receive a small commission at no extra cost to you. This helps us to bring you in-depth information and content on these great training products.